This week I decided to head to Hopdoddy Burger Bar to indulge in some of their delicious gourmet burgers. I'm a firm believer that if you're going to eat a burger, you should go to a place that specializes in them. I try to find a balance between eating healthy and indulging in the foods I enjoy so when I consume all those calories I want each bite to be worth it!
Hopdoddy carefully curates every aspect of their burgers. First, they have the most perfectly proportioned soft buns so each bite has the perfect ratio of meat to bread. Then they make their sourced sirloin chopped instead of ground to provide a better texture. They even let each sirloin patty rest for a few minutes to ensure all the juices permeate throughout the patty instead of leaking out onto the bun causing it to get soggy.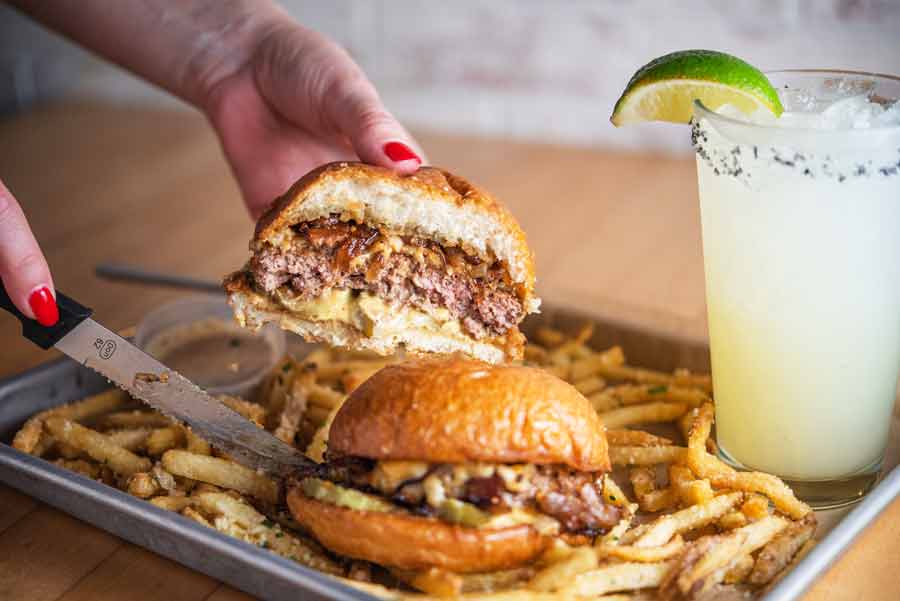 The New Truffle Marmalade Burger Available for the month of December
To kick off my evening of indulgence I started with the new Truffle Marmalade Burger which is only available until the end of the month. Of course, I paired my burger with some delicious Truffle Parmesan Fries and a hefty margarita. The portion of fries was huge. They were served in a giant metal bowl which we poured out onto our tray. Luckily I had help taking it all down. The burger was fantastic and made with a bacon marmalade jam, truffle gouda fondue, dill pickles, and dijon mustard.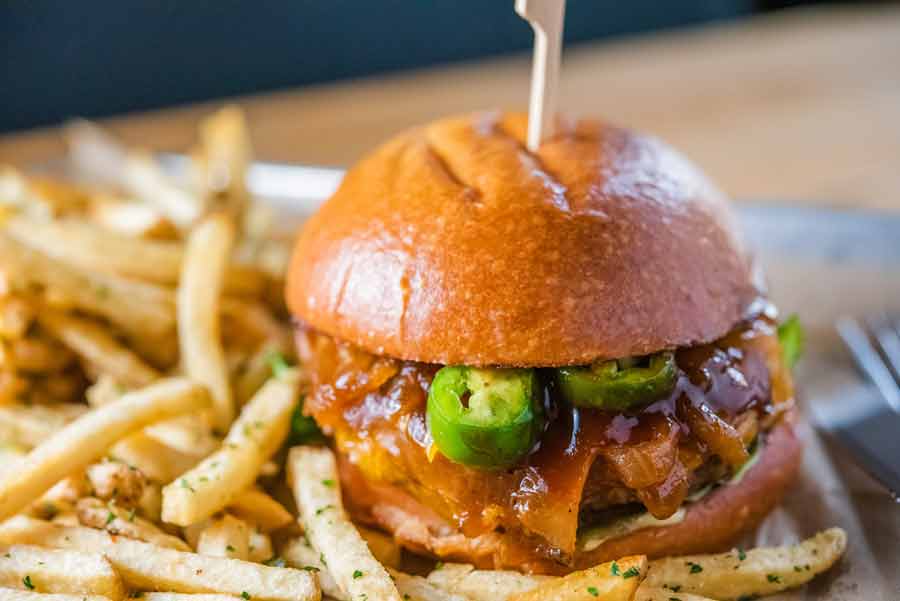 The Goodnight/ Good Cause Burger donates a portion of the proceeds to The Surf Rider Foundation
Next, we enjoyed the Goodnight/ Good Cause Burger with cheddar cheese, jalapenos, carmelized onions, BBQ, lettuce, and tomato. Proceeds from each burger are donated to a special charity. All of the California Hoppydoddy locations donate to The Surf Rider Foundation, dedicated to protecting the world's oceans. I am all for supporting restaurants that give back and now more than ever it's time for us to support and give back to our restaurants!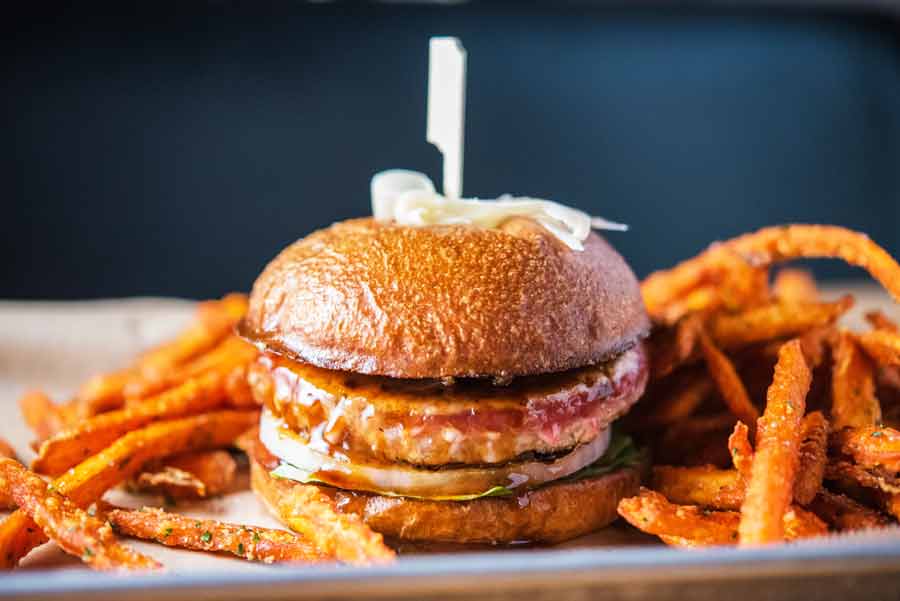 Hopdoddy Burger Bar also has healthy options!
I also really wanted to highlight Hopdoddy's Ahi Tuna Burger. For over 6 months I have not had a kitchen due to remodeling and have to order out almost every night. I've done my due diligence seeking out healthy low-calorie options for delivery. You might be surprised to know that Hopdoddy has an awesome Ahi Tuna Burger that is only 650 calories.  The Ahi Tuna Burger is made with a sushi-grade tuna patty, nori chips, teriyaki, honey wasabi, mayo, pickled ginger, lettuce, tomato, and onion. They also have a vegan plant-based Impossible Burger which is only 600 calories.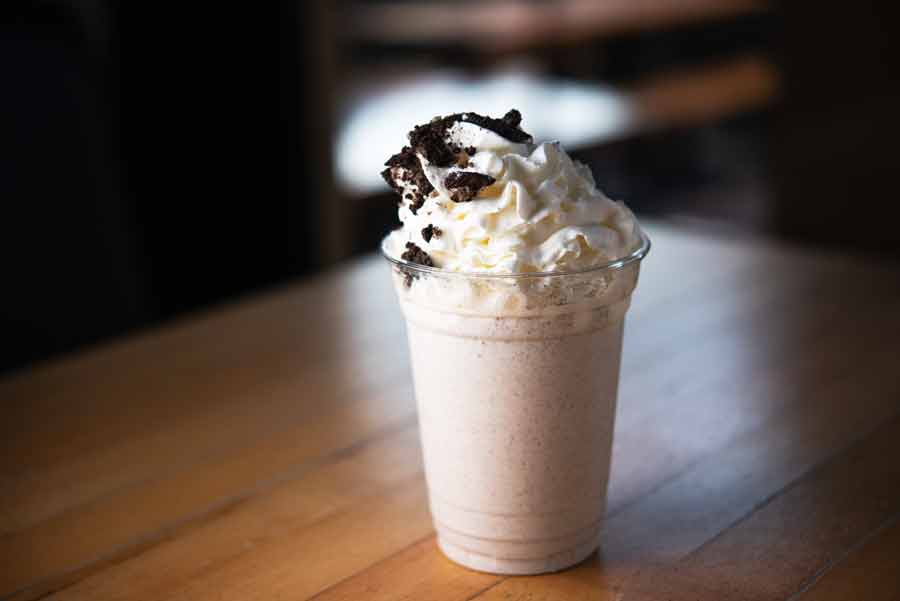 Finally, for dessert, I ordered my ultimate guilty pleasure. An Oreo Cookies and Cream Milkshake topped with whipped cream. It was well worth every sip.
Hopdoddy Burger Bar Locations
Hopdoddy Burger Bar has over 30 locations including 4 in California in Tustin, Newport Beach Fashion Island, El Segundo, and Playa Vista. Be sure to support them by enjoying some taking out and patio dining once outdoor dining re-opens.
Be sure to check out Our Drool-Worthy List of the Best Burgers in Orange County. Don't Miss This Years Burger Week 2021.in Orange County, LA, and Long Beach with specials burger & cocktail menus.
View Our Latest Articles