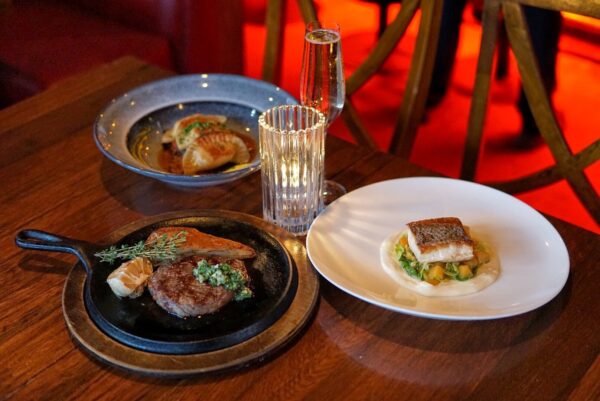 Each year we choose a new dining destination to visit during restaurant week and A Restaurant Newport Beach was an easy selection. Their sophisticated menu featuring selections like Foie Gras with kumquat relish and Polenta with freshly shaved truffles made them an obvious choice. A Restaurant has been a favorite among local diners celebrating its 90th year as not just a restaurant, but a historic landmark.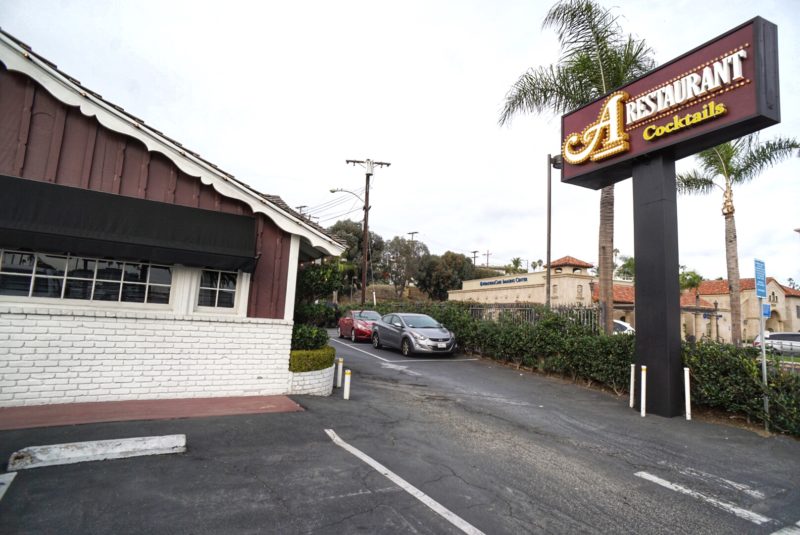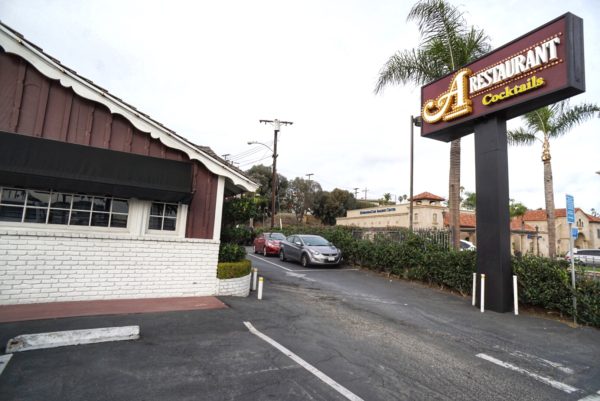 A Restaurant was originally built as a restaurant and service station in 1925 and went by the name The Arches. The distinct Mediterranean style of the original buildings, with arches and red tile roofs, helped make it a recognizable staple of Newport Beach by inspiring the town in its early stages. Throughout the 40's, 50's, and 60's the restaurant flourished. Today Chef Jonathan Blackford showcases a seasonally inspired menu of land and sea that pairs perfectly with their cozy, romantic, and lively atmosphere.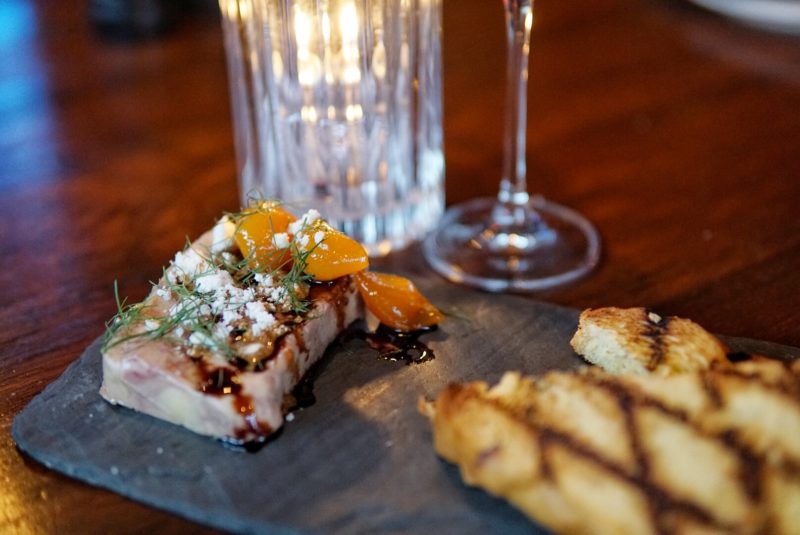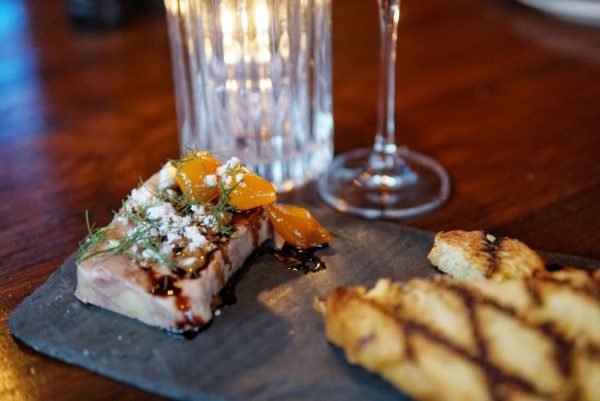 Now for the fun part. Follow me as I introduce you to the mouth-watering selections from the A Restaurant  Newport Beach Restaurant Week menu. Our first selection was, of course, the Foie Gras which did not disappoint. Diners can look forward to a generous portion of Foie Gras serviced with a kumquat relish and lightly toasted brioche bread. The kumquats citrus notes were the perfect compliment to the rich buttery flavor of the Foie Gras and this was easily one of our favorite selections. As a foodie who orders the Foie Gras on any menu it's presented, this is one of the best I've had. Diners are in for a special treat.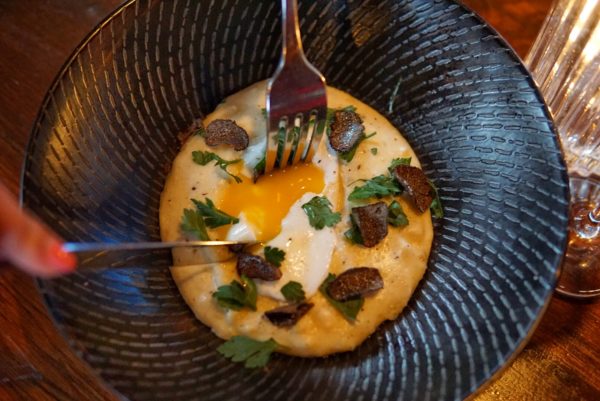 If truffles are what you crave then you're in luck. The Polenta with fried egg and black truffle shavings are heavenly and incredibly generous. Chef Jonathan did not hold back on this dish. As the server placed the polenta you could actually smell the fragrant truffles fill the air.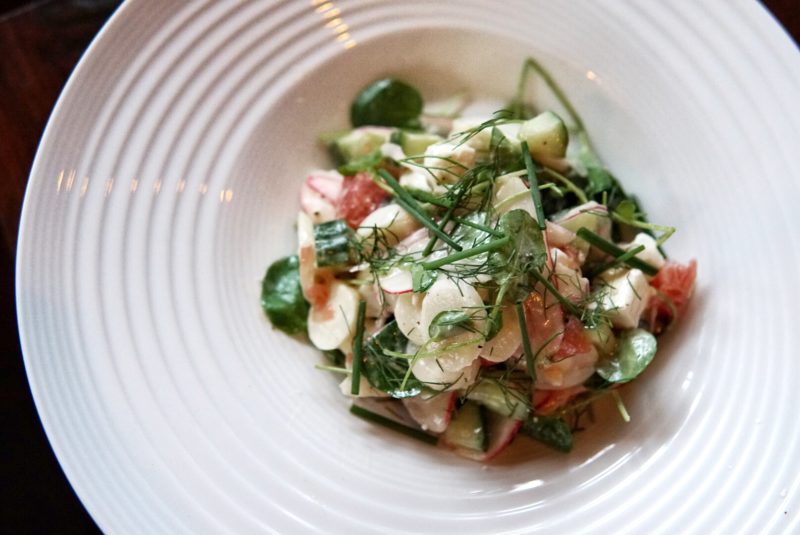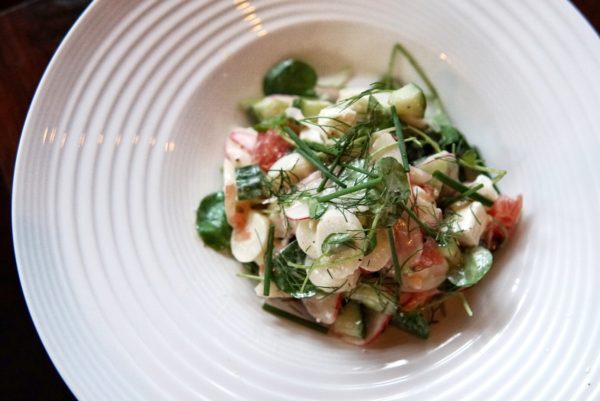 Next, I have to recommend the light and refreshing winter salad. Heart of palm and grapefruit are two ingredients that pair together perfectly. The citrus grapefruit and salty feta create a balance of flavors. The addition of fresh dill was surprisingly not overpowering and blended together perfectly with the other ingredients.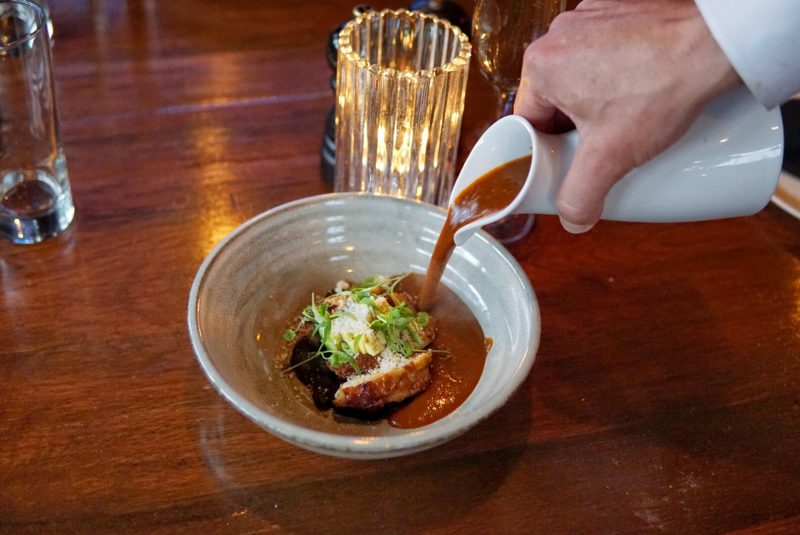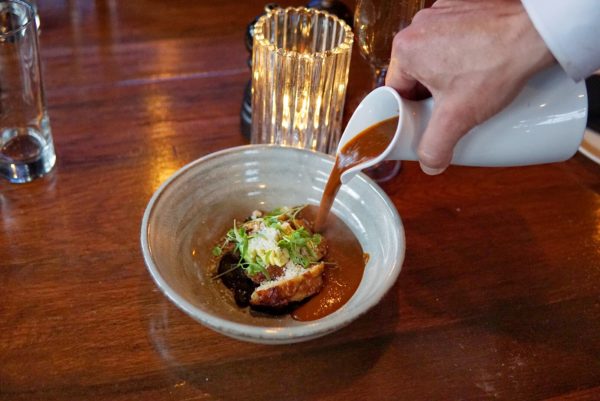 If you are looking for a more rich and hearty selection, then the Tortilla Soup at A Restaurant will serve you nicely. Served tableside, you can expect a full-bodied soup full of flavor with a hint of chipotle and heat.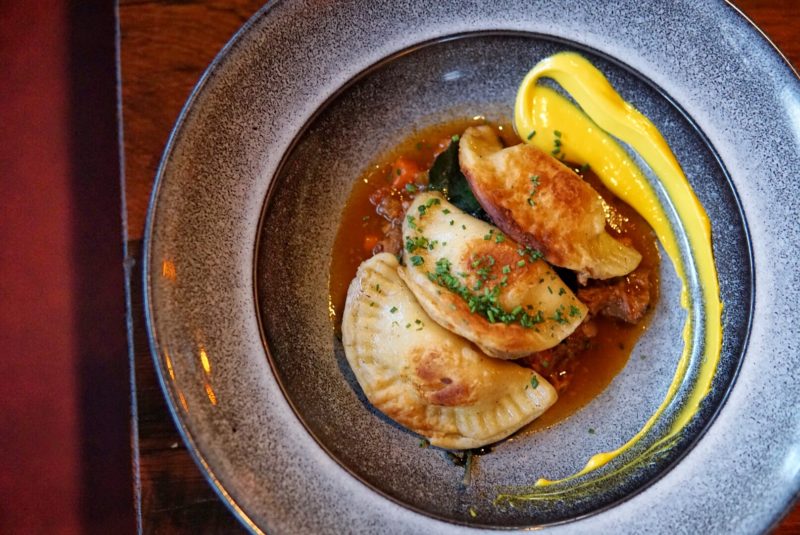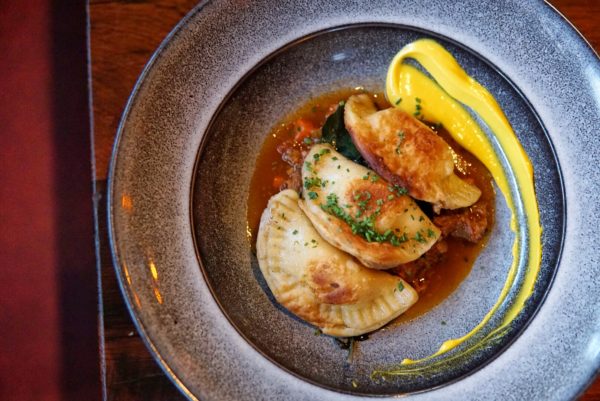 For entree's you cannot go wrong with any of the selections however I was ecstatic to try the perogies and oxtail. This clever combination was presented as almost an oxtail stew and I loved the additional of perfectly crisp perogies instead of traditional potatoes. This is actually a pairing I plan on replicating the next time I serve a good stew or ragu. Simply phenomenal!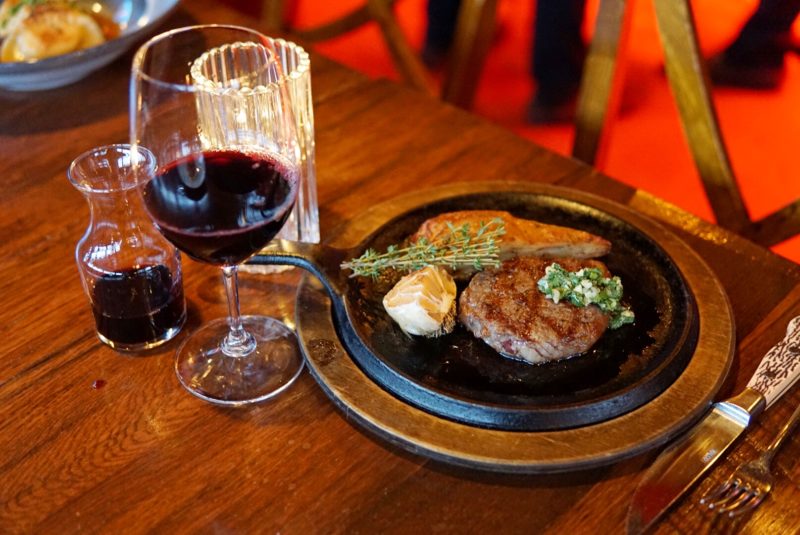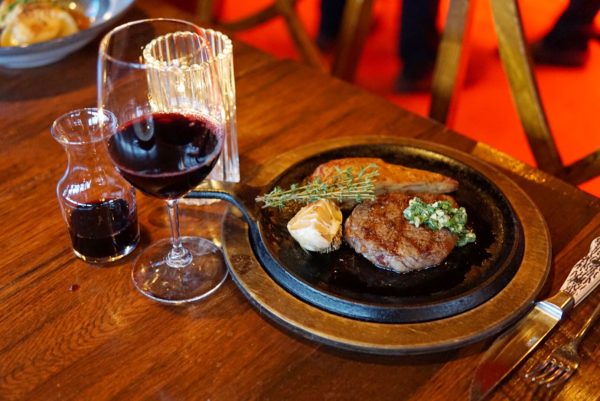 Next, all of my carnivorous foodies are going to die for their Ribeye covered in a robust garlic filled salsa verde. The quality was melt in your mouth perfection as were the stacked scallop potatoes accompanying the dish. If you're a fan of quality steak and not afraid of an abundance of delicious garlic, then you will thoroughly enjoy this selection.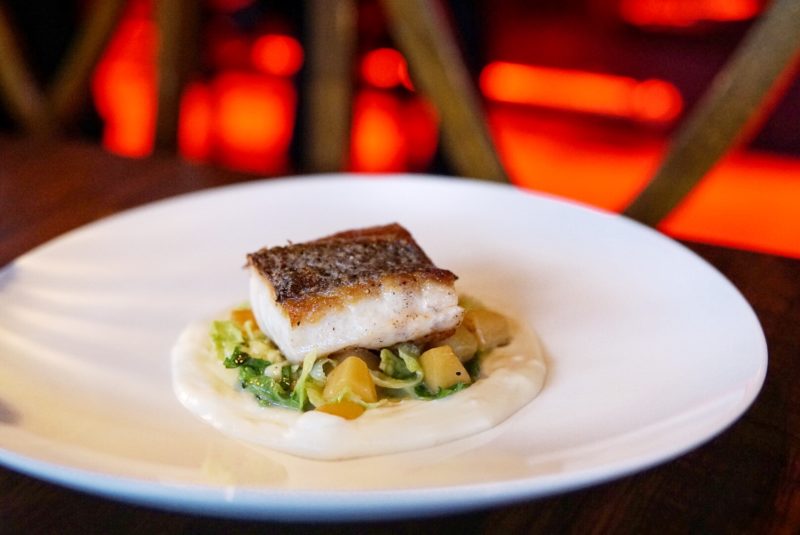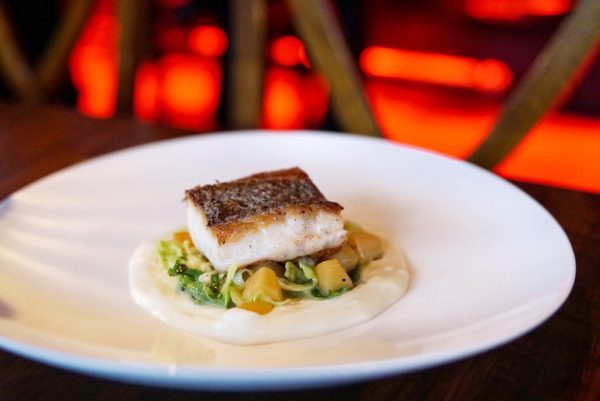 Seafood lovers will not be disappointed with the light and delicate butter basted bass with perfectly crisp skin. The parsnip puree and butternut squash added a slight sweetness to the dish complimenting the buttery flavor of the bass.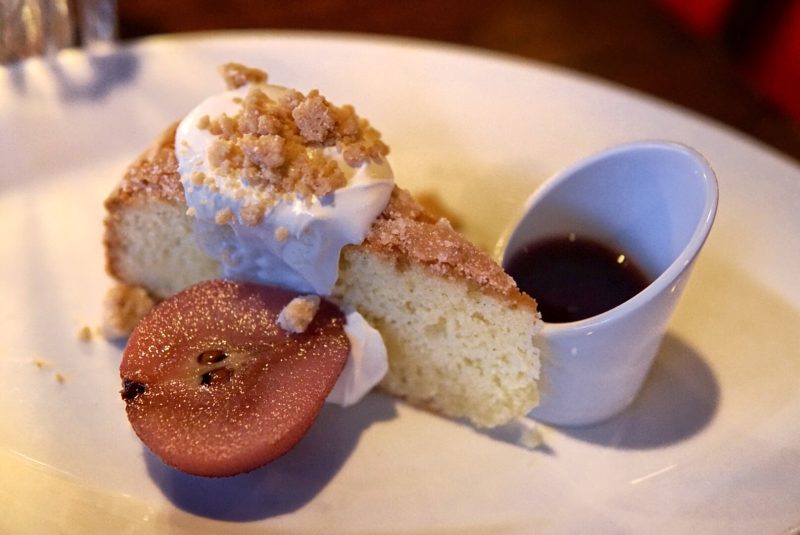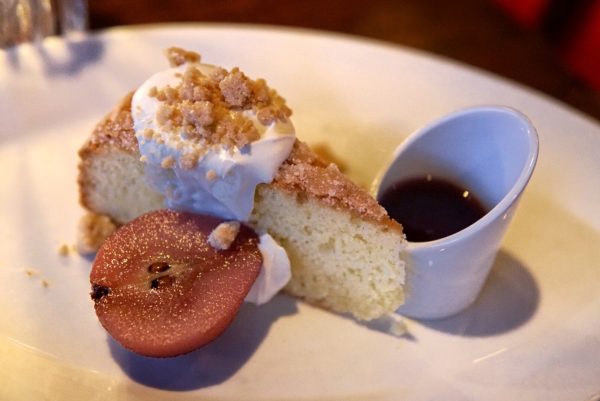 Last, but certainly not least, no dinner would be complete without dessert. The olive oil cake served with poached pear is sure to be the perfect ending to your evening. The addition of sweet gorgonzola cream added an unexpected but welcomed twist. I especially loved how the crispy crumb topping added a crunchy texture to the soft and fluffy cake.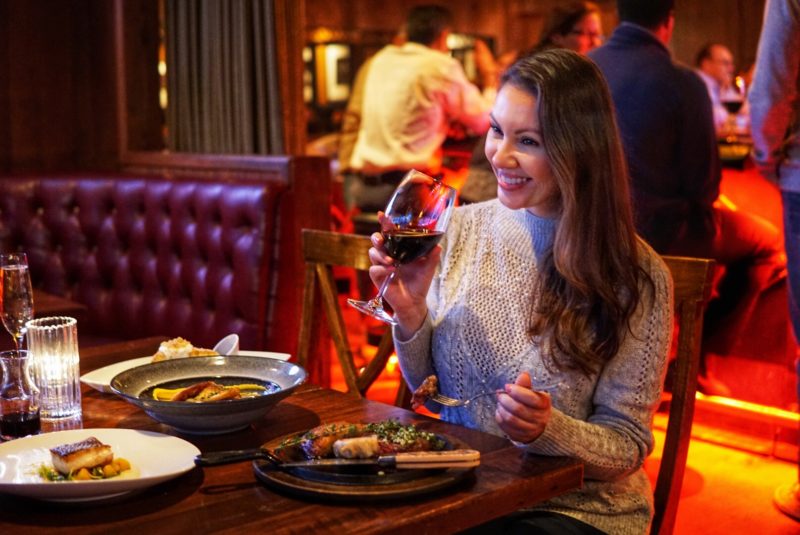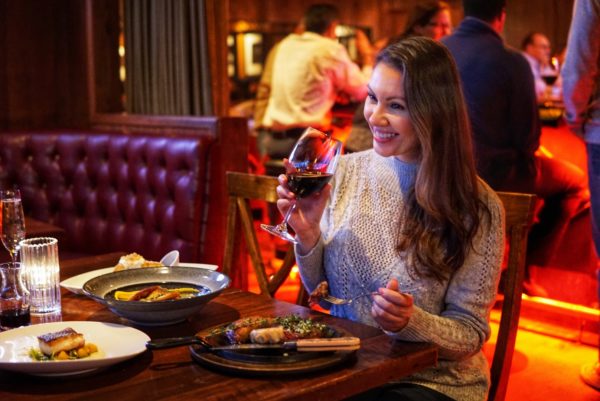 As you can see from the menu below, A Restaurant Newport Beach features an exceptionally curated menu of sophisticated selections that are sure to please guests throughout Orange County.
Which would you order?
2018 Newport Beach Restaurant Week:
First Impression
Foie Gras + Medjool Date Terrine
kumquat marmalade | lemon EVOO powder | maxi brioche
Anson Mills Polenta
perigord noir truffle | poached egg | black pepper

Soup / Salad 
Tortilla Soup Remix  
confit chicken | avocado | chiles | cilantro | black bean | lime 
Winter Chopped Salad 
hearts of palm | cucumber | radish | turnip | goat's milk feta | onion | watercress | grapefruit | white  balsamic

Pick One
Oxtail + Pierogies 
marsala | tomato | potato pierogi | kalettes | saffron
Eye of the Ribeye 
garlic | salsa verde | potato galette | thyme 
Butter Basted Bass 
brussels | rutabaga | butternut squash | parsnip puree

The Last Bites 
Olive Oli Cake + Sekel Pear 
zinfandel | natural jus | sweetened gorgonzola cream | crumbs
A Restaurant Newport Beach
3334 West Coast Hwy
Newport Beach, CA 92663
Reservations:(949) 650-6505