This Alaska cruise Holland America review will give you an inside look at everything to expect from your cruise experience along with helpful tips. My fiances' parents gifted us this cruise to travel along with them. We sailed out of Seattle on the Holland America Westerdam ship for 7 days and visited Juneau, Hubbard Glacier, Sitka, Ketchikan, and Victoria Canada.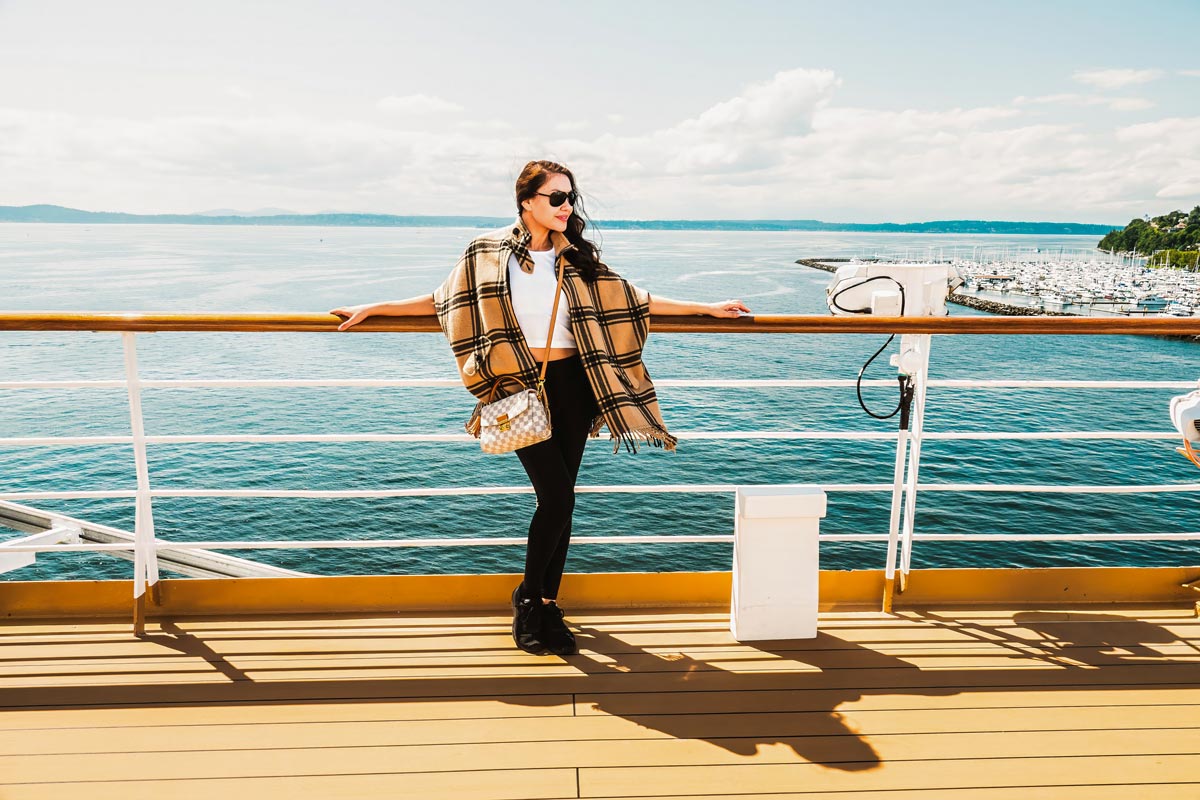 Embarkation in Seattle
First I highly recommend arriving at your embarkation city a day in advance. This will allow for a stress-free embarkation day and is a great way to explore an additional city. The embarkation process out of Seattle is seamless and only about a 15-minute uber drive from Downtown Seattle.
Pro-Tip #1: Always arrive at your listed time. If you arrive early, you could have a much longer wait.
Pro-Tip #2: I have seen numerous posts in the Holland America Facebook group that the embarkation out of Vancouver is prone to long wait times, so something to consider when planning your departure city.
On the Holland America cruise ship, it only took about 30 minutes to be on the ship and in our cabin. Once on the ship, we did not have to be in a waiting area. Our rooms were ready for us. We dropped our bags and immediately headed up to the Lido Deck Buffet to grab lunch.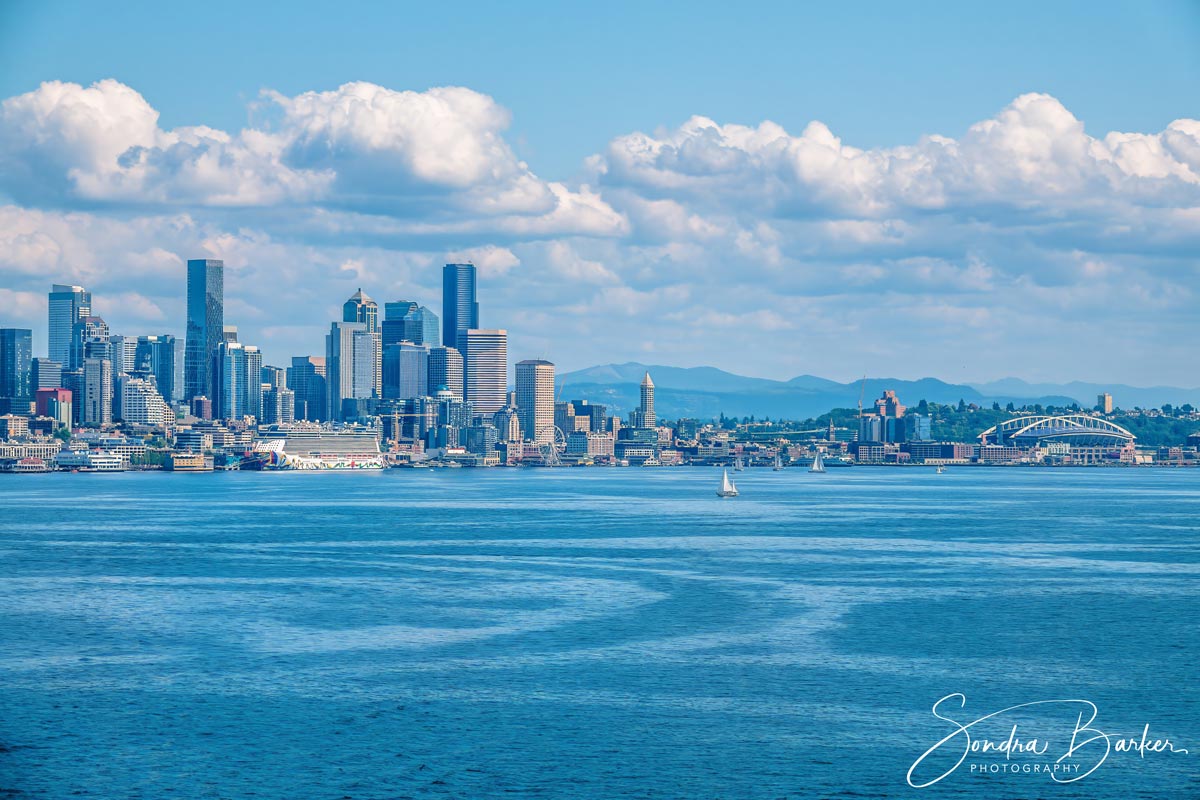 Downtown Seattle
If you are departing from Seattle, I highly recommend staying downtown. All of the Seattle points of interest are within walking distance from each other. You can easily walk to Pikes Market, The Great Wheel, Seattle Aquarium, Seattle Art Museum, and the Sky View Observatory.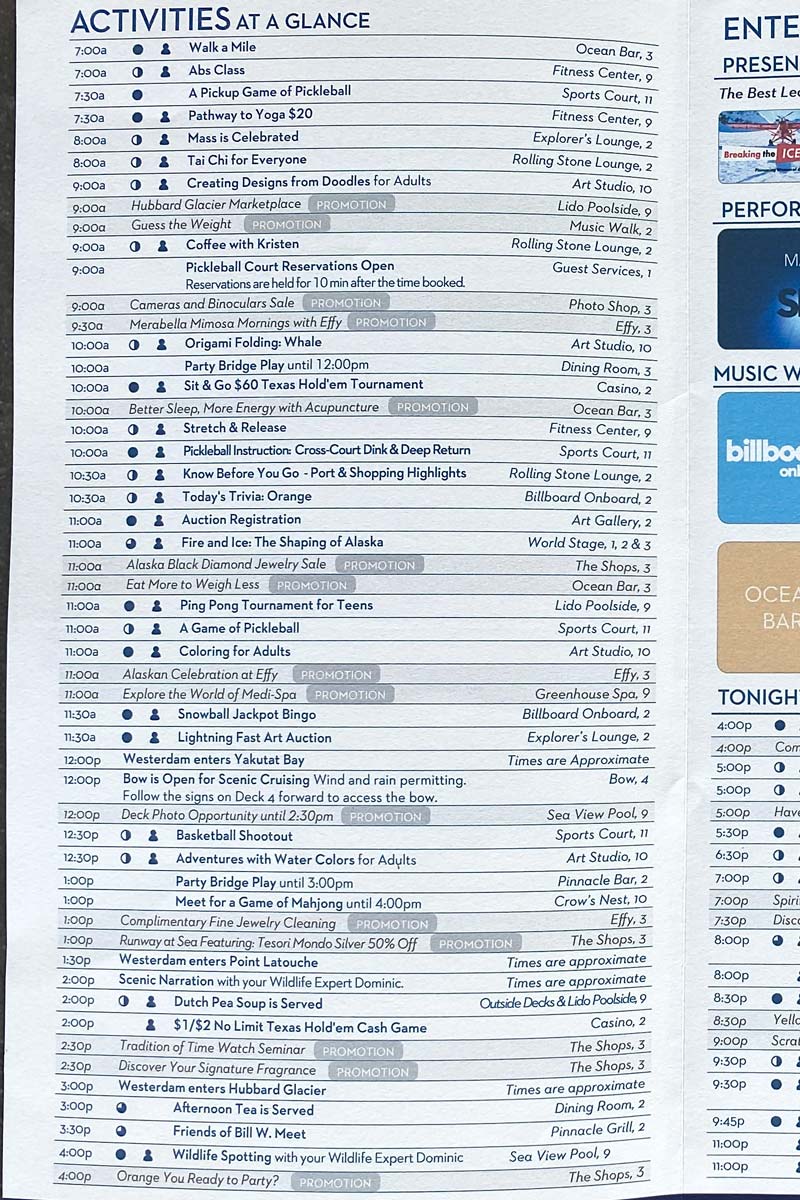 Alaska Cruise Holland America Activities
If you are taking a 7-day cruise to Alaska there are a few sea days. Holland America provides a variety of onboard activities to occupy your time. One unique feature of Holland America is its partnership with BBC Earth which includes numerous educational lectures and videos about the history, culture, and wildlife of Alaska.
If you're cruising with your entire family, they do also have activities geared towards teens such as video game hour. Active cruisers can enjoy pickleball tournaments, morning yoga, and a variety of fitness classes.
Pro-tip: Holland America has a special library to rent out books and return upon disembarkation and also provides a variety of board games to enjoy.
Other activities include painting classes, Texas-Holdem tournaments, bingo, movies, and nightly shows that include dancing, singing, and comedy.
Holland America is a more relaxed cruise line. This is something I personally enjoy. Other ships have very elaborate activities, but they are always at an upcharge and those extra activities can add up quickly.
Pro-tip #2: Every cruise has The Orange Party where everyone where's their best orange outfits and dances the night away at the B.B. King lounge with live music, orange cocktails, and some traditional ditch treats. It typically takes place at 9:45pm and yes, cruisers go all out and dress up!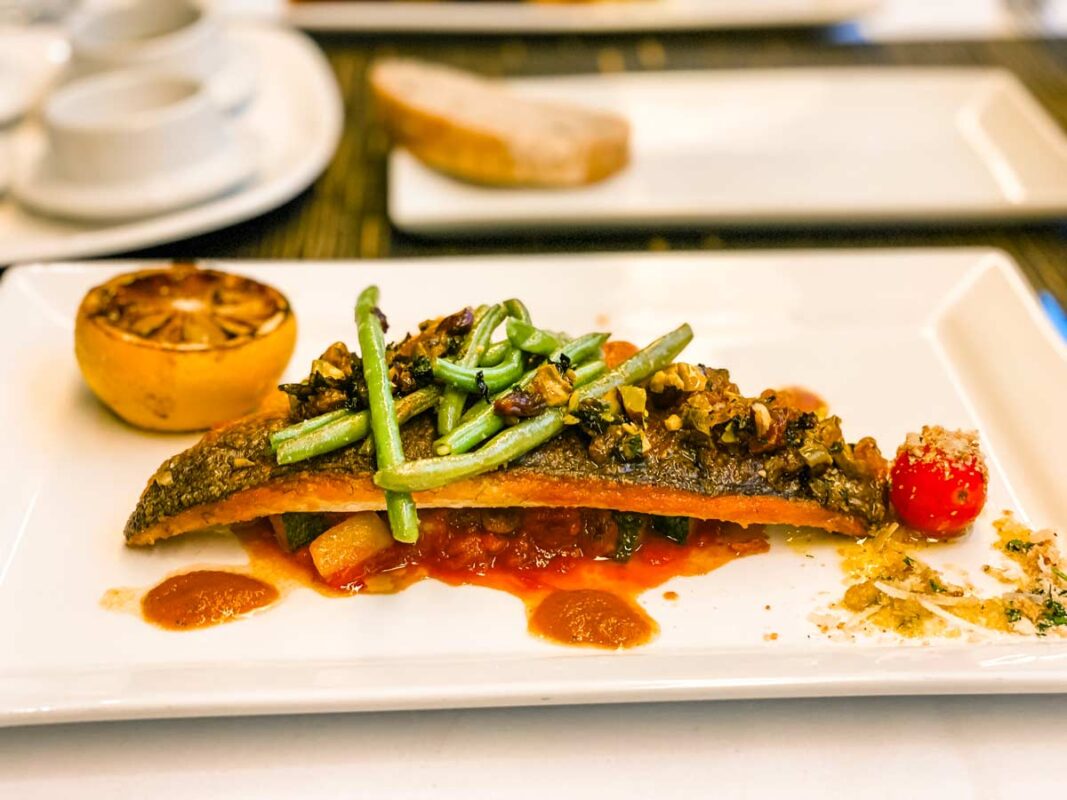 Holland America Dining
Holland America has several dining options including its Main Dining Room, Lido Deck Buffet, Drive-In, and two Specialty Restaurants. The Westerdam has The Pinaccle which is an additional $46pp and Canaletto which is an additional $25pp. Of the two, we actually enjoyed Canaletto the best and dined on beef carpaccio, grilled calamari, rack of lamb, and seared branzino.
Pro-tip #1: Cruisers rave about enjoying The Pinaccle restaurant for lunch and it is only $19.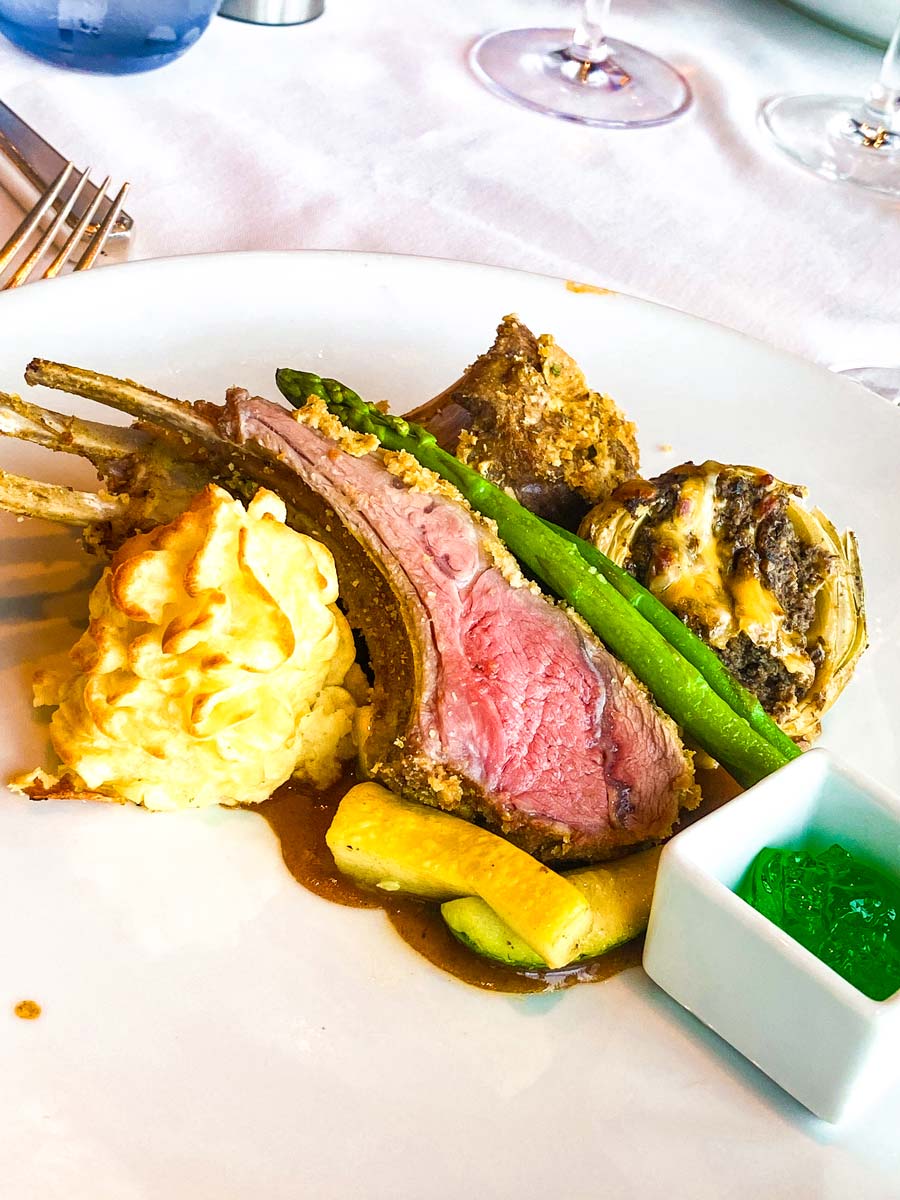 For dining, we always enjoy the main dining room for all meals. Both the breakfast and lunch menus stay relatively the same but offer a huge variety of options. The dinner menu changes daily and offers several appetizers, main courses, and desserts. Everything arrives beautifully plated and I find the options to be much more elevated than in the buffet.
Pro-tip #2: Our 7-day cruise had two "Gala Nights". Guests get dressed up and enjoy more elevated selections in the main dining room such as escargot and lamb chops.
Pro-tip #3: Holland America offers a special late afternoon tea service at 3pm on most days. It features a tiered serving tray with a variety of tea sandwiches, scones, and desserts.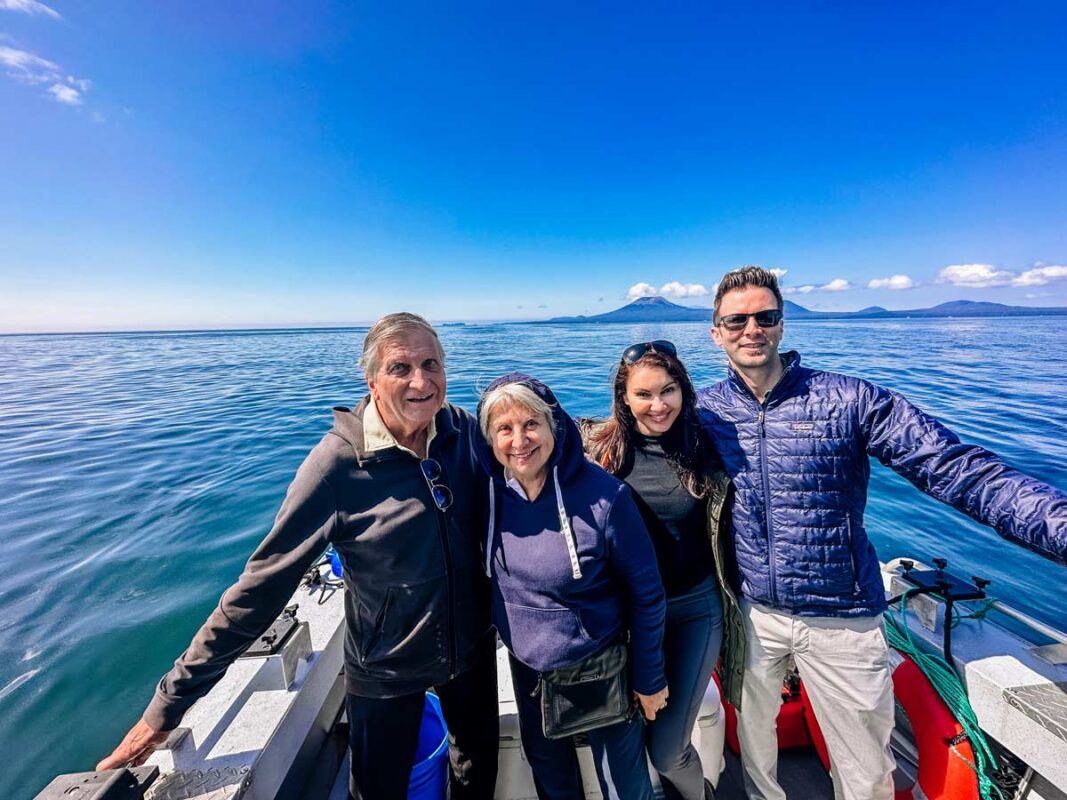 Port Excursions
The Alaska cruise offers a huge variety of bucket list excursions, food tours, and wildlife viewing opportunities. Booking through the cruise line offers a seamless experience and also ensures you arrive back in time. Cruisers can take a helicopter ride to a glacier, view the vast landscape from a seaplane, and venture to remote areas to view wildlife in their natural habitats.
Pro-tip: Alaska weather can be very unpredictable so have a backup plan in place in case your excursion gets canceled.
Each Alaska cruise Holland America port has special areas of interest. Here is a list of each port and what they are best known for to help you better plan your excursions.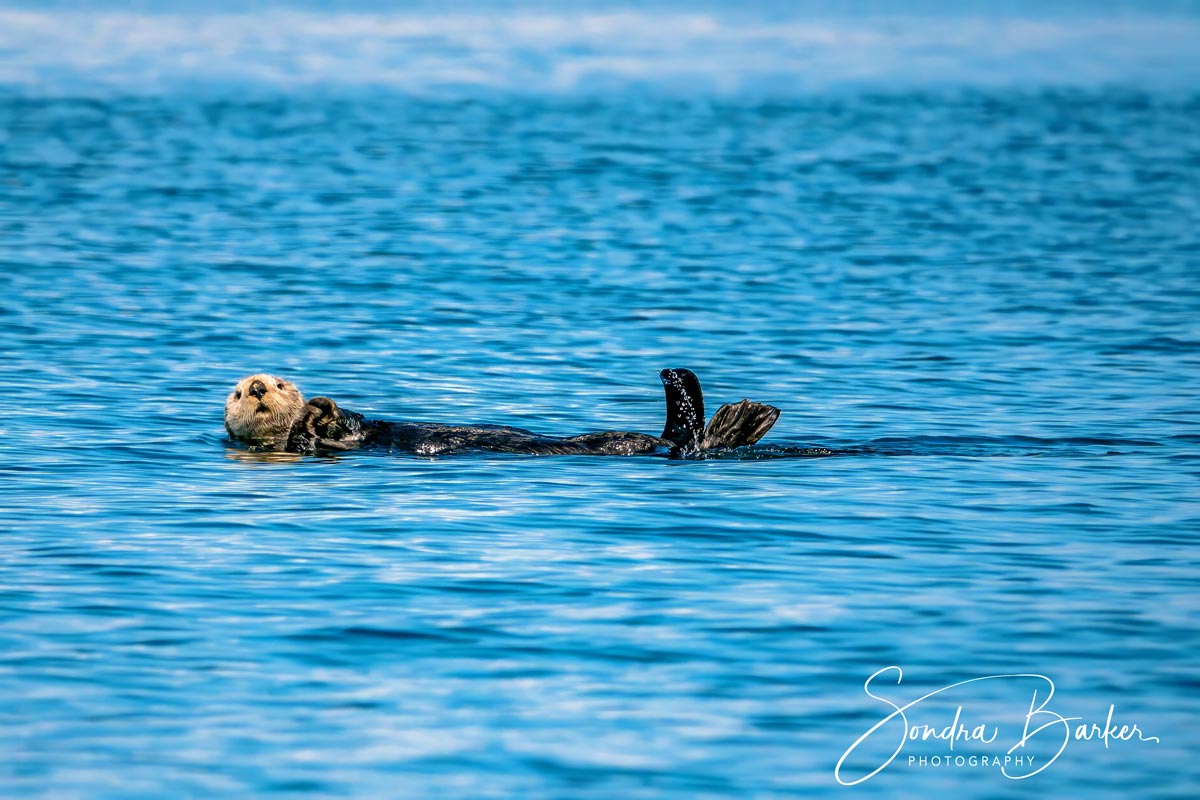 Juneau: this is where you can get up close and personal with the Glaciers. If you want to step foot on a glacier, make sure you book one of the many glacier experiences. The bucket list excursion in this city is the helicopter trip to Mendenhall Glacier followed by dog sledding on the glacier. Juneau also has a unique Sky Gondola for incredible views high up into the mountains. At the very top, there is a restaurant and bar with a fantastic smoked salmon bloody mary!
Sitka: In Sitka, I highly recommend taking a private boat tour. Sitka is known for its incredible sea otter, whale, and eagle sightings. If you are a photographer, booking a private boat tour will ensure you get the perfect shot.
Ketchikan: If you want to view and photograph Alaskan bears in their natural habitat, this is the city to do it in and Holland America offers a bucket list excursion that takes you by private seaplane to a remote area where the bears feed on salmon. If you love Dungeness Crab, there is a wide variety of excursions that feature all-you-can-eat Dungeness Crab lunches. The crab here is absolutely delicious. If you head to town, you can also watch as the salmon try to swim upstream at the famous Creek Street.
Pro-tip: Victoria Canada is only a nighttime visit. It is quicker to just take a taxi as there will be a long line for the return shuttle. A taxi is about $20 and the walk is also only about 30 minutes.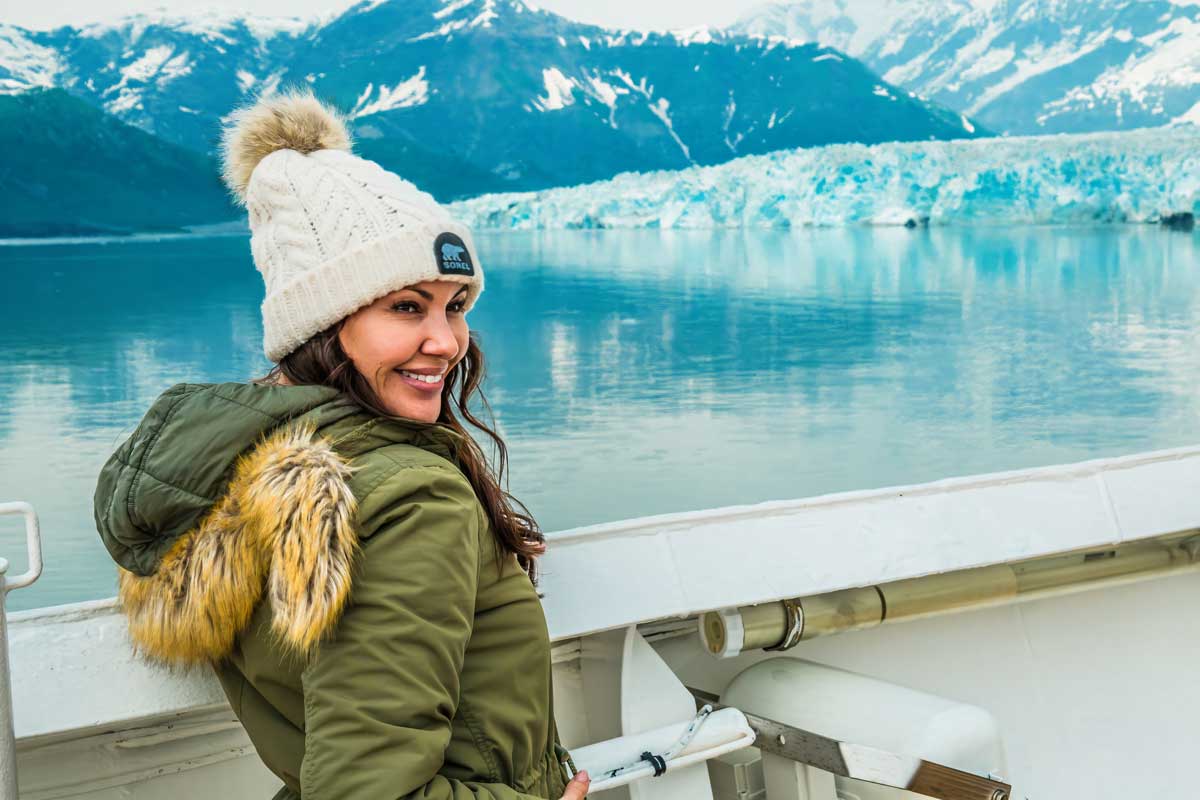 What to Wear on Your Alaskan Cruise
Packing for our Alaskan cruise was stressful. I had no idea what to bring and would definitely pack differently for our next cruise. Alaska weather is unpredictable and much hotter in the summer than you may assume. Everyone will tell you to pack in layers and they are correct, but here is what I learned.
Pants: Stick to comfortable clothes. I do not find jeans to be very comfortable and on my next trip, I would just pack athleisure. I wore my workout leggings the most and a good pair of leggings will also tuck you in if you gain a few pounds from all that eating!
Jackets: Bring an easy poncho or throw-on jacket that's cozy like what you would wear to the airport. Then bring one light winter jacket for your day at Glacier Bay and any Glacier excursions as well as one rain jacket in case it rains. Also, bring a winter hat & pair of gloves.
Shoes: Bring your favorite comfortable sneakers, dressy shoes, and flip-flops or comfortable slip-ons for walking around the cruise ship. You do not need snow boots as all the excursions will provide slip-on snow shoes to wear over your sneakers. Also if a pair of shoes are cute but eventually hurt your feet, leave them at home. Going on a cruise is all walking, all day. Cruise ships are large and you'll be walking back and forth often.
Shirts: Definitely bring 1-2 long sleeve shirts, a comfortable sweater or sweatshirt, and 1-2 athletic tank tops or short sleeve shirts.
Formal Wear: I wish I had brought more dresses. I only brought 1 dress and did not realize there were two Gala nights. I also found that I wanted to dress up when eating at The Pinaccle & Canaletto. In hindsight, I would have brought 2 dresses, a pair of black slacks, and two blouses.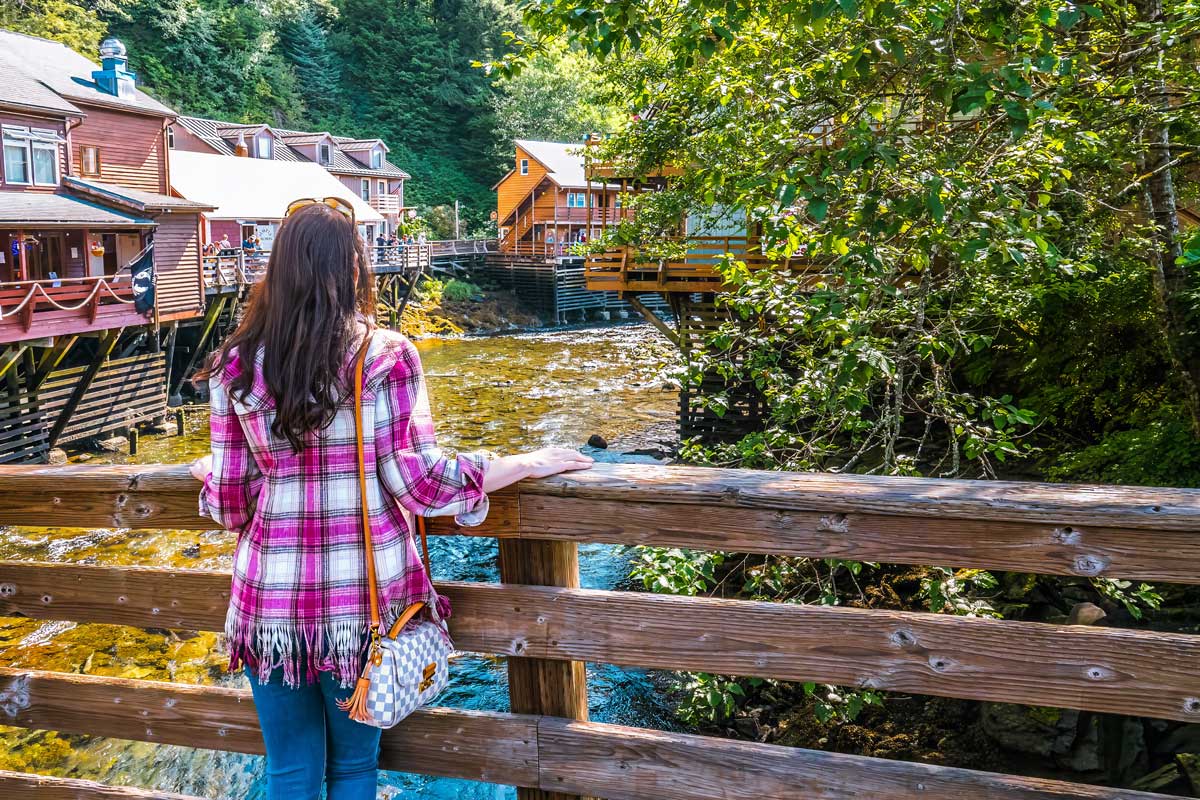 Other Items to Pack
When cruising there are certain items I always pack or wish I had packed. I always bring a bag full of every different type of medication including allergy medication, Tylenol AM/PM, a decongestant, tums, ibuprofen, petalite powder, a pill or supplement to keep your digestion regulated, immodium, Dramamine, anti-nausea, antianxiety, and your daily vitamins. Our carry-on basically looks like a pharmacy but I can tell you we used a handful of these medications on every cruise we take.
Aside from things like the obvious sunscreen, I always bring a reusable water bottle and an insulated coffee mug or thermos. When I do not, I always end up buying one on the ship.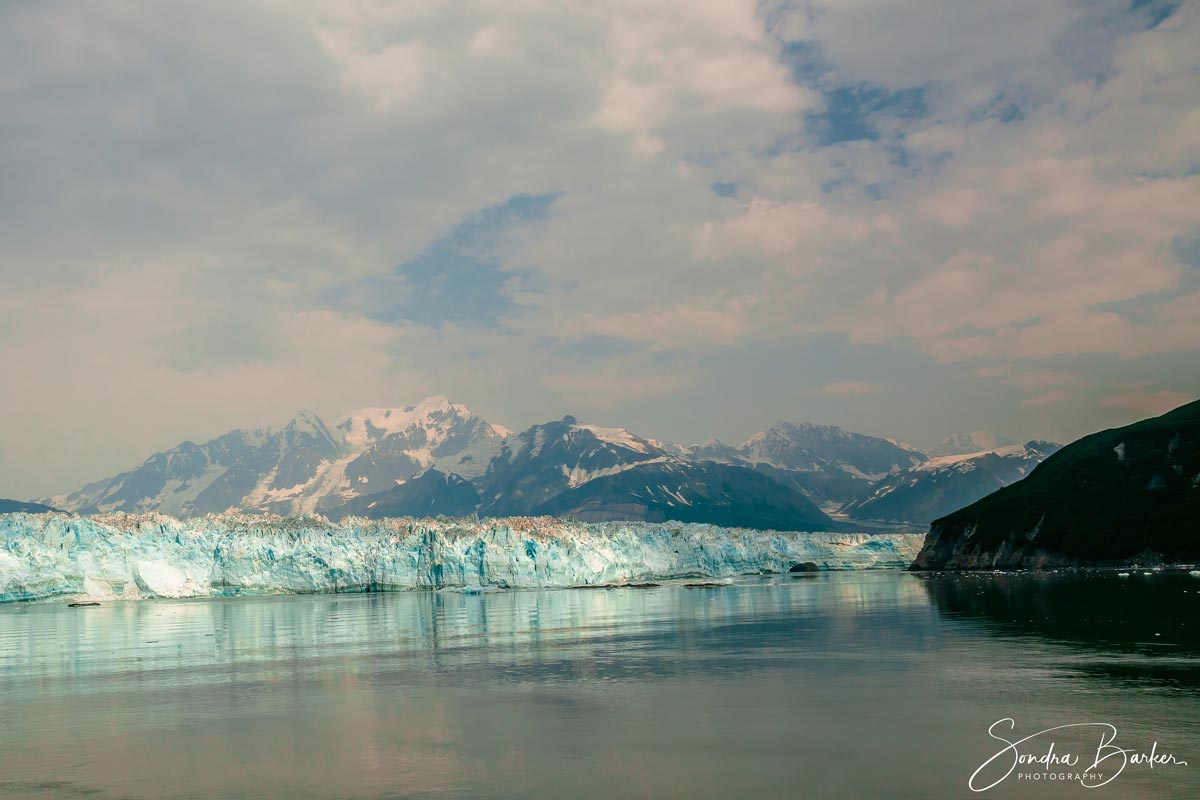 Hubbard Glacier
The scenery in Alaska is outstanding and I highly recommend booking a balcony room or suite. Holland America is one of the few cruise ships to regularly visit Hubbard Glacier. This incredible landmark only allows 2 cruise ships per day and 153 per year. Of those days, Holland America is a historic operator in Alaska and receives 71 visits.
The ship opens its bow to view Hubbard Glacier for an extended period of time and even does several 360-degree turns so everyone can view the glacier from their balconies. There are plenty of amazing photo opportunities. They even serve Dutch pea soup and mulled wine on the bow to keep you nice and warm.
Disembarkation
Our Alaska cruise Holland America disembarkation process was seamless and stress-free. I highly recommend purchasing the $30 shuttle service to the airport which is significantly cheaper than taking an uber to the airport. You'll find this in your list of excursions on the Seattle Disembarkation Day. The airport is about a 30-minute drive and an uber will be around $80 since you will likely need an XL. Also when you purchase this service, your checked luggage will be taken off the ship for you and organized by the color of the label given to you when you book this service.
Pro-tip #1: Before Disembarkation, you can enjoy one more delicious breakfast in the main dining room. Your beverage credits will carry over from the previous day so be sure to save 1-2 for a morning bloody mary and mimosa.
Flight Tips
One last tip is on flights to Seattle. I was very shocked to find that Alaska Airlines was such a great deal. We found first-class flights for almost the same price we would pay on other airlines for a regular flight. We had a 4-hour wait in Seattle, but having first-class tickets gave us access to their Priority Lounge for only $30 and it was terrific. We enjoyed both a wonderful breakfast and lunch with an open bar plus plenty of snacks.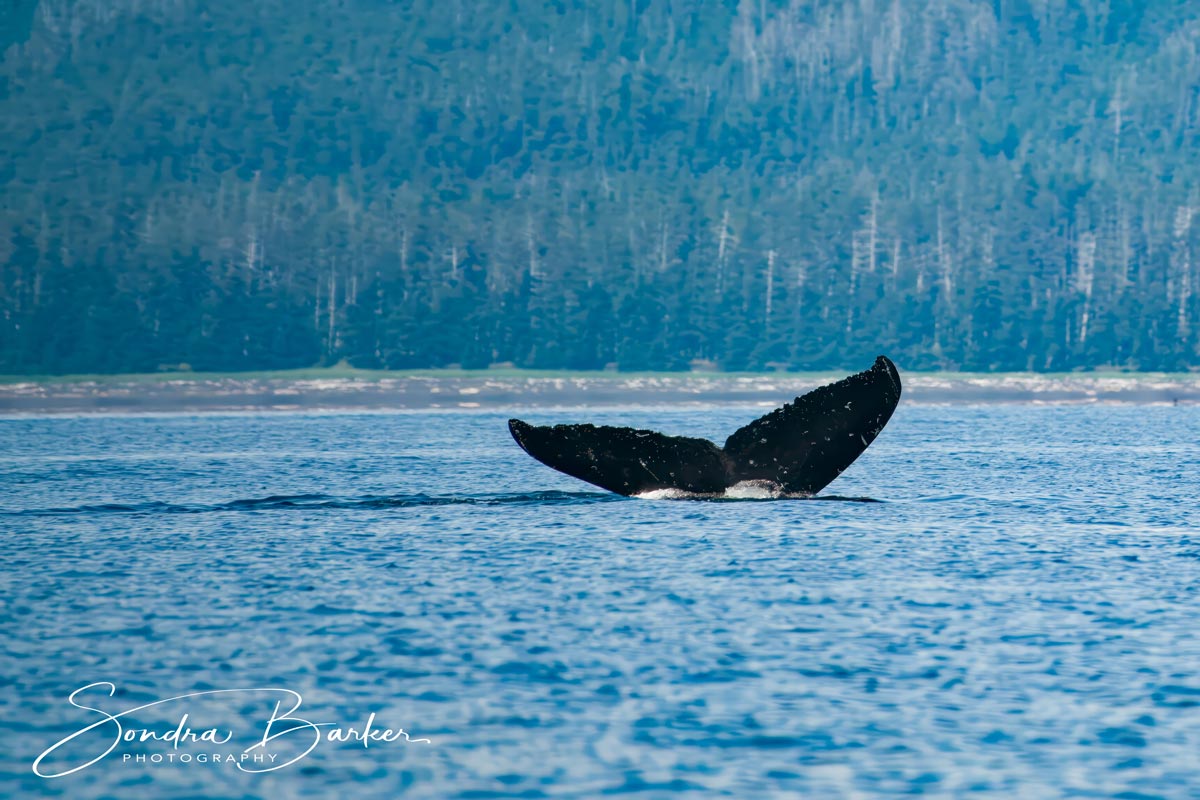 I hope you've found this Alaska cruise Holland America review helpful. This truly is a once in a lifetime experience and sailing with Holland America makes it that much more special. From the Dutch pea soup with mulled wine while viewing the Hubbard Glacier to their focus on fine dining and amazing staff, Holland America continues to offer a truly exceptional experience.