Holland America has developed a reputation for unique features that make them special and keep cruisers loyal to their cruise line. During our cruise, Holland America was celebrating its 150-year anniversary. They have a fleet of 11 ships and cruise to over 470 ports in 98 countries. There cruises often appeal to those who are looking for more spacious rooms, fewer crowds, and a better dining experience. Here are the top 10 reasons cruisers and myself love Holland America Cruise Line.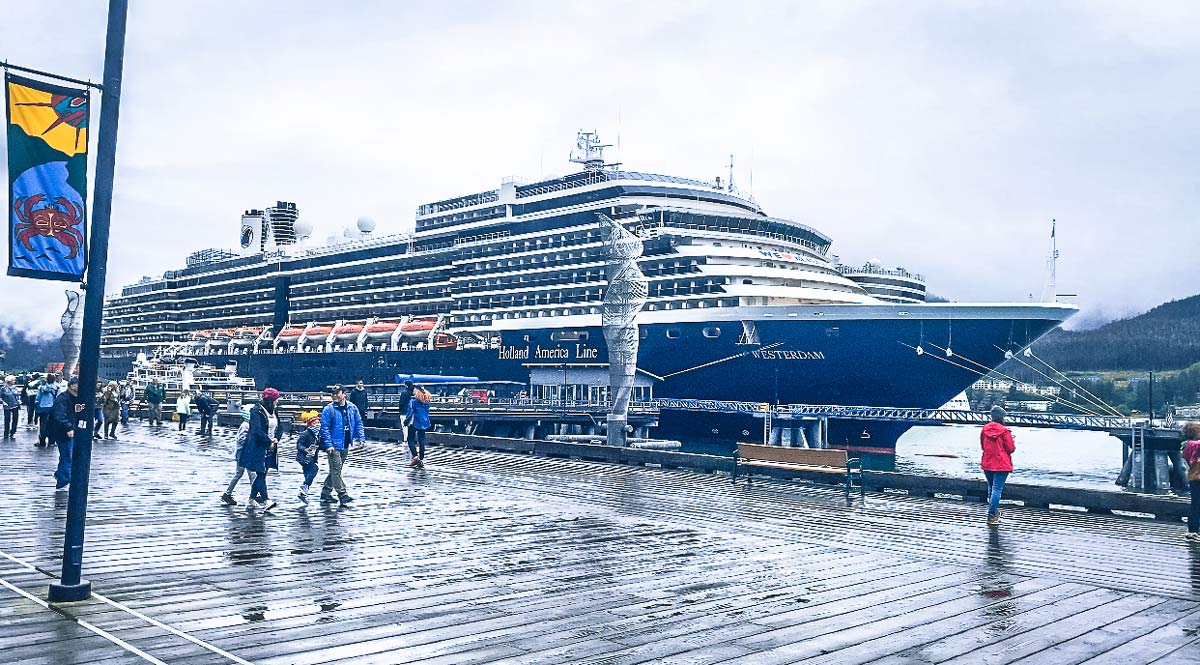 1. Fewer Crowds
Holland America is known for its smaller cruise ships which carry fewer passengers. This allows for a more enjoyable cruise with less crowds and lines. Additionally, because their ships are smaller, they are able to go to cities and ports where larger cruise ships are not allowed.
2. Amazing Staff
All of the staff on Holland America are from Indonesia and neighboring countries. They are the most delightful staff who have wonderful personalities. Their ability to remember your names after meeting you only once is astonishing. One cruiser in the Holland America Facebook group posted that she returned to a Holland America cruise 6 months later and heard someone calling her name. When she turned around it was her cabin steward from her cruise 6 months prior who still remembered her by name. This is how special their staff is.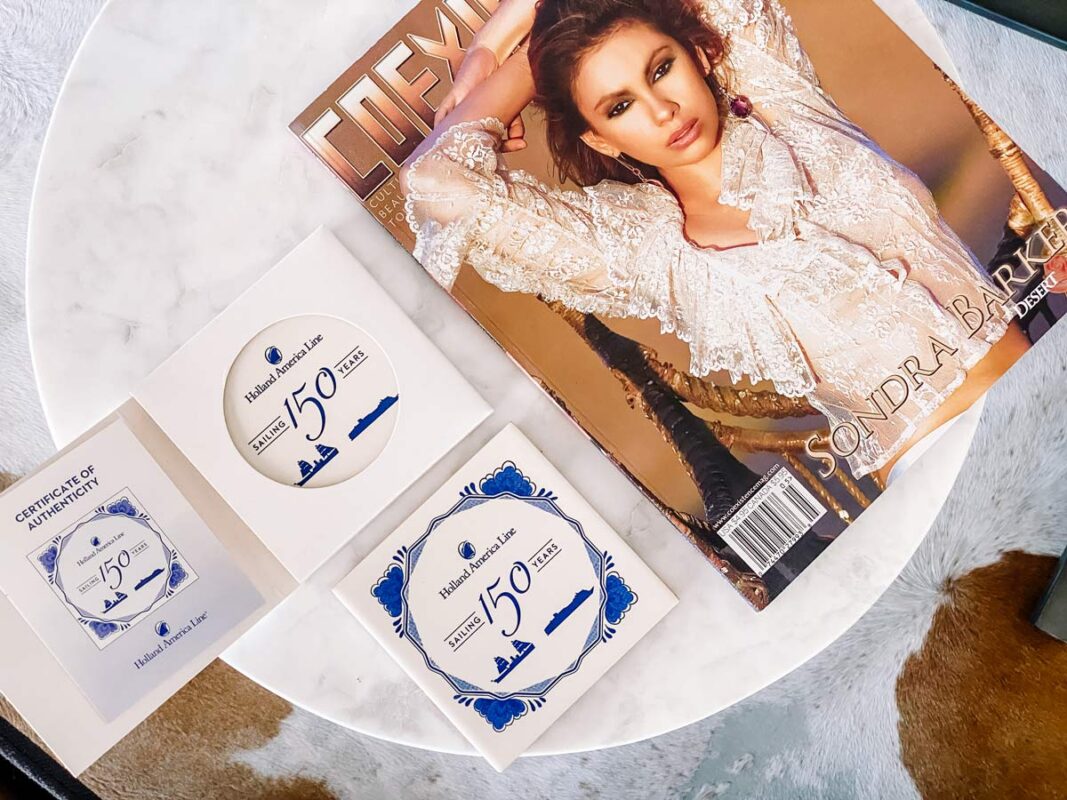 3. Holland America Tiles Upon Disembarkation
Many who cruise with Holland America collect and look forward to the special tiles they receive after their cruise. I've even seen one member who used them to create a top for her side table. I love to use them as coasters. They are a great souvenir and it is a wonderful tradition that Holland America has had since 1995.
Pro-tip: These should be given to you upon disembarkation but if for some reason you do not receive one, just ask your room steward.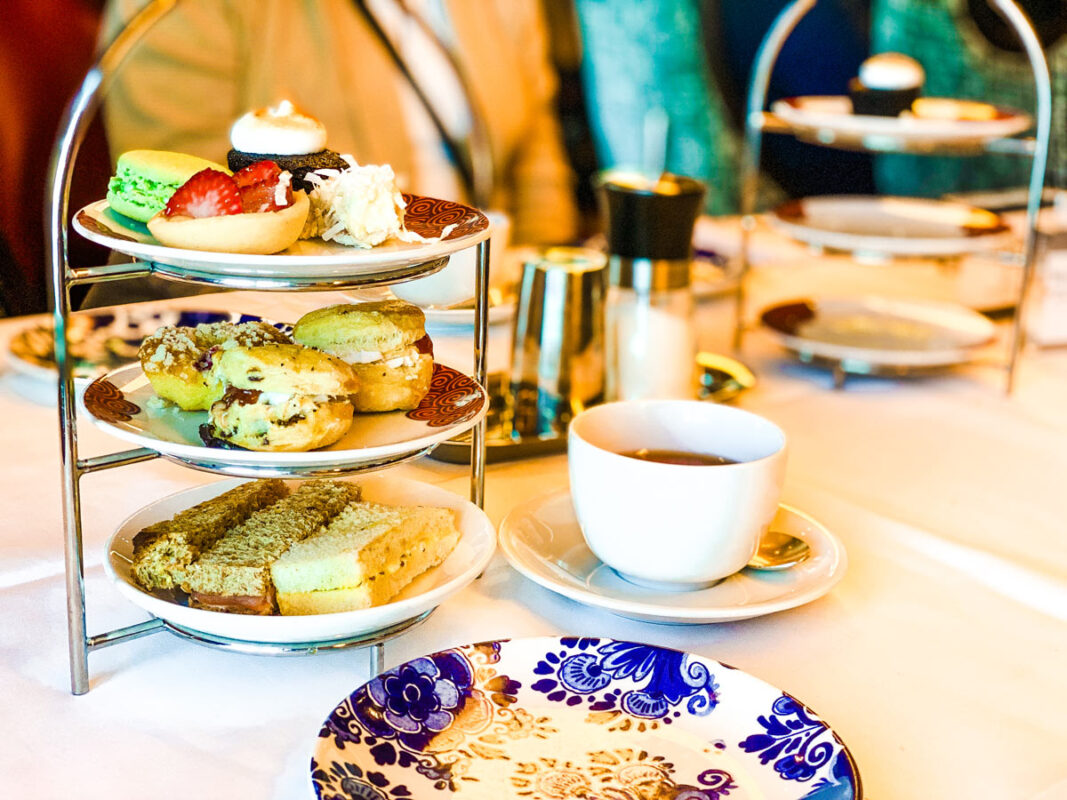 4. Late Afternoon Tea
I absolutely love and look forward to the special late afternoon tea Holland America holds throughout their cruises. When you view your daily cruise schedule, you'll see these listed in the main dining room at 3pm on most cruise days. Guests who attend will enjoy a selection of different teas along with 3 tiers of pastries, scones, and tea sandwiches.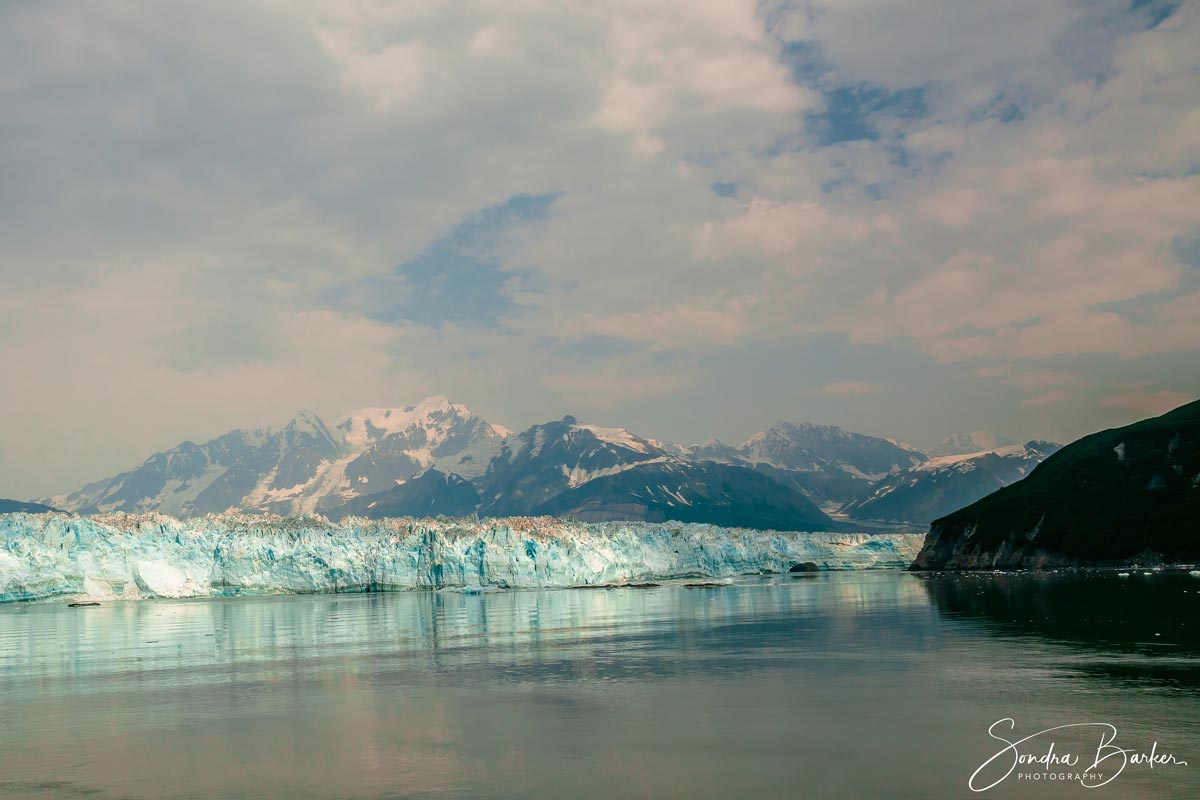 5. Hubbard Glacier in Alaska
Many may not know this, but only 2 cruise ships a day are allowed to view Hubbard Glacier in Alaska. Holland America is a historic operator under the Alaska National Interest Lands Conservation Act and is typically offered 71 days out of 153 days to view this amazing spectacle. The ship will spend a great amount of time in front of the glacier and do a 360 turn several times providing amazing views and photo opportunities straight from your balcony. I even caught the glacier calving on camera!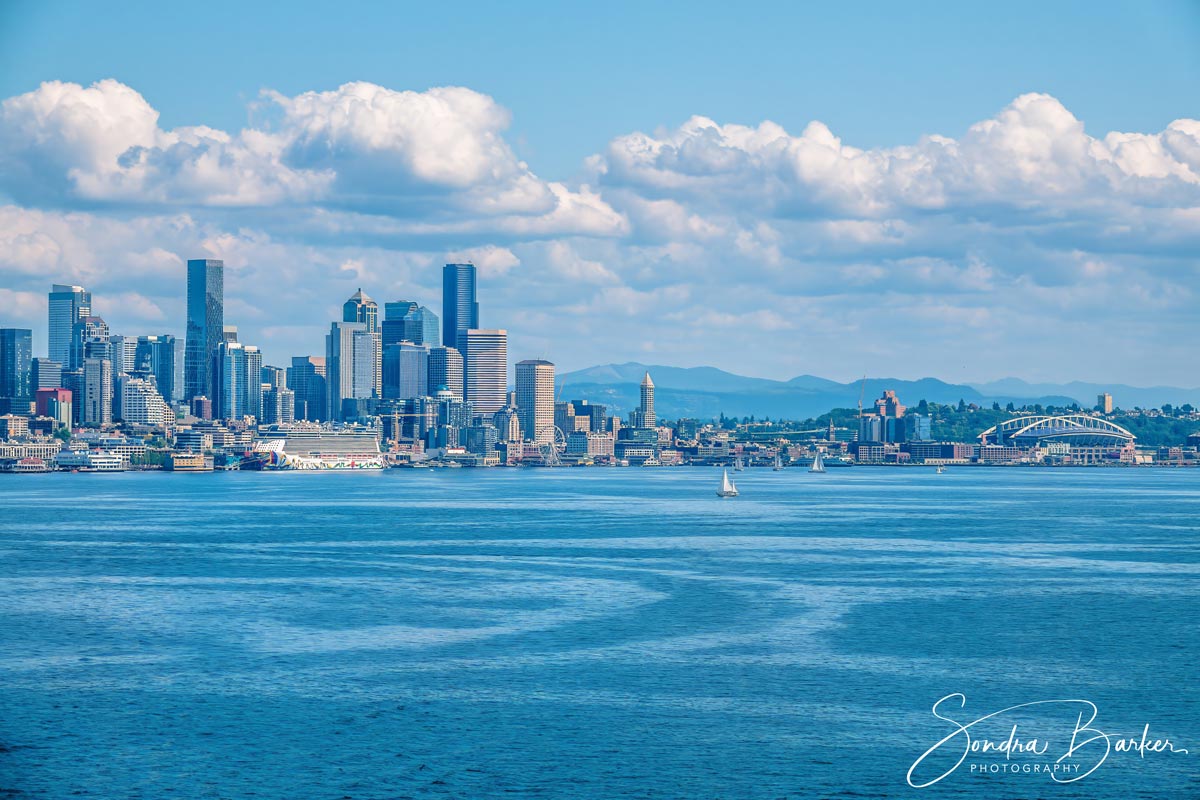 6. Stress Free Embarkation & Disembarkation
Both the embarkation and disembarkation process work like a well-oiled machine. Once we arrived to the cruise ship, it took less than 30 minutes to be in our rooms. We did not have to stay in a waiting area to wait for our rooms to be ready and deal with long lines during embarkation.
Disembarkation was also incredibly simple and we had time to enjoy a nice last breakfast in the main dining room. We paid $30 for an easy shuttle to the airport and our luggage was taken off the cruise ship for us and waiting when we got off the ship.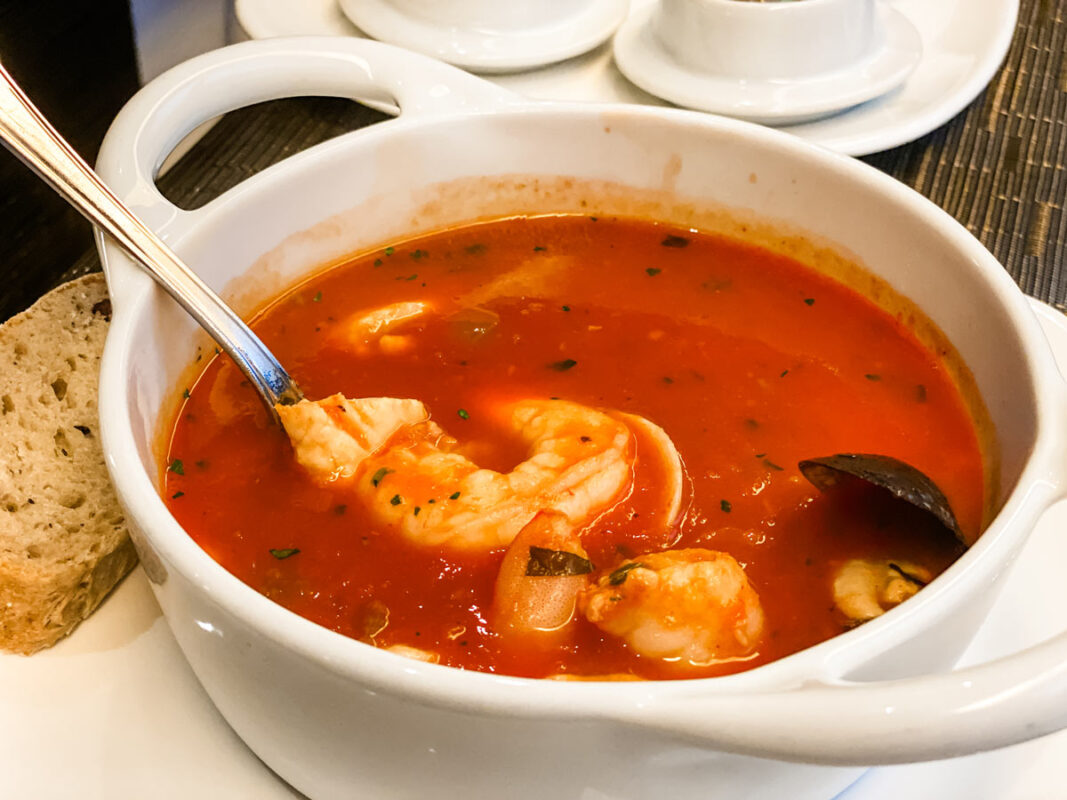 7. Outstanding Soups
This might sound crazy, but Holland America is known for having amazing soups. I order every soup I see on their menu. They are delightful, especially their gazpachos, french onion soup, and chowders!
8. Unique Cultural Cuisine
If you're an adventurous eater, Holland America has a variety of unique cultural dishes. For breakfast dining, you can find a full English breakfast, a European cold breakfast plate, an Indian breakfast of Aloo Masala with Egg Bhuri, Pan Asian breakfast, and Asian Congee. It offers a great way to experience new flavors and cuisine you may have never tried.
This mix of cultural cuisine extends to selections offered in the Lido Buffet and main dining room. On various cruises, the main dining room features sourced ingredients and creates dishes from the cruise region.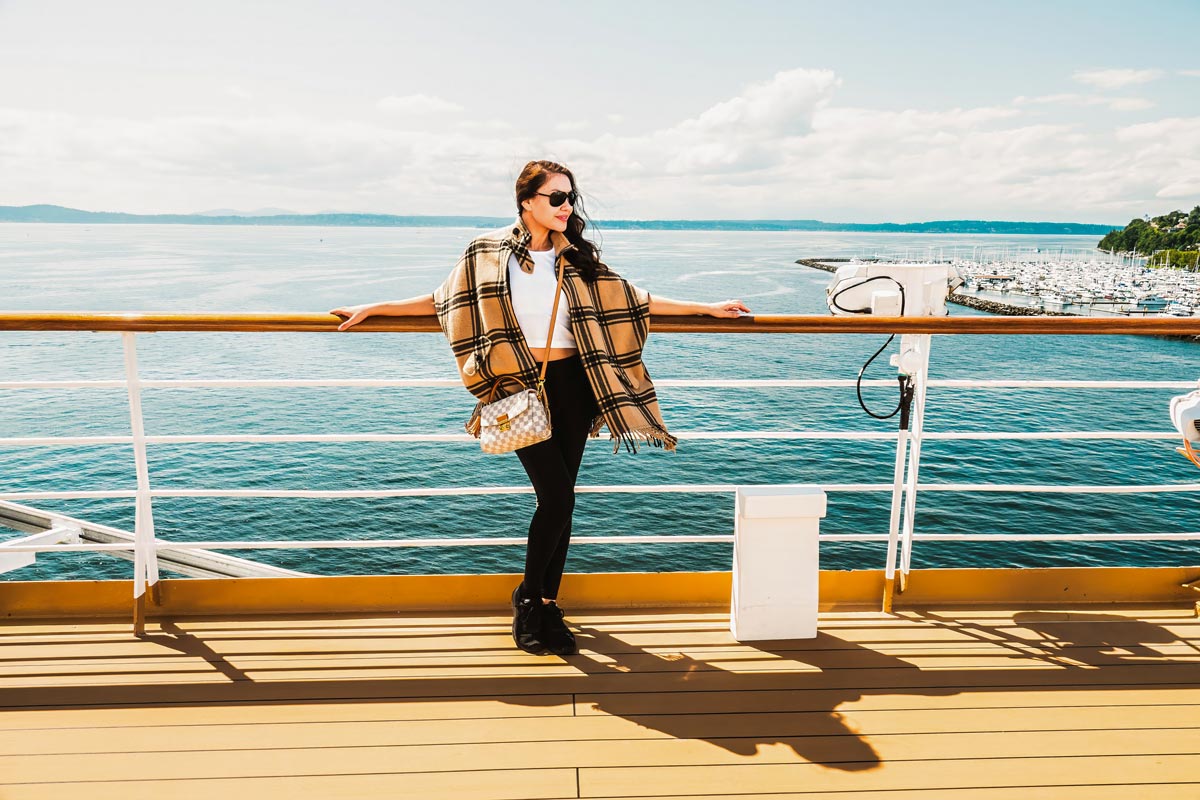 9. Fewer Children
While Holland America is a family-friendly cruise line and offers a variety of activities just for children & teens, you will not find an abundance of children on the ship. Other cruise lines such as Disney, Carnival, Royal Caribbean, and Princess are both larger and much more crowded with children. Holland America is much more peaceful. Even in cabins below the pool deck, you will rarely hear the noise of children running around.
10. The Library & Board Games
If you enjoy reading by the pool or relaxing on your balcony, Holland America has a unique feature I haven't seen on other cruise lines. This is their awesome library where you can take out any book and return it by the end of your cruise. They also have a variety of board games. We must have played Apples to Apples for hours on our previous cruise.
Have you cruised with Holland America yet? Feel free to comment with your thoughts or questions!
Discover More Travel Articles