Here is a list of the 10 best things to do in Juneau Alaska if you're taking an Alaskan Cruise. Juneau is one of the most popular port stops. On our Holland America Alaskan Cruise I also discovered it is the one city you absolutely want to consider booking one of the many Alaska Juneau excursions.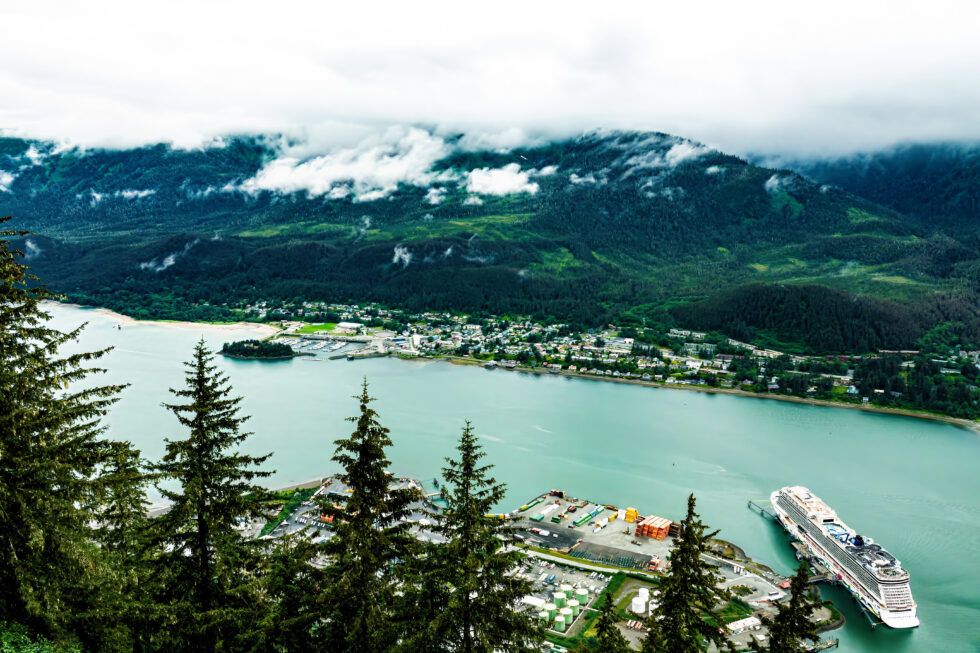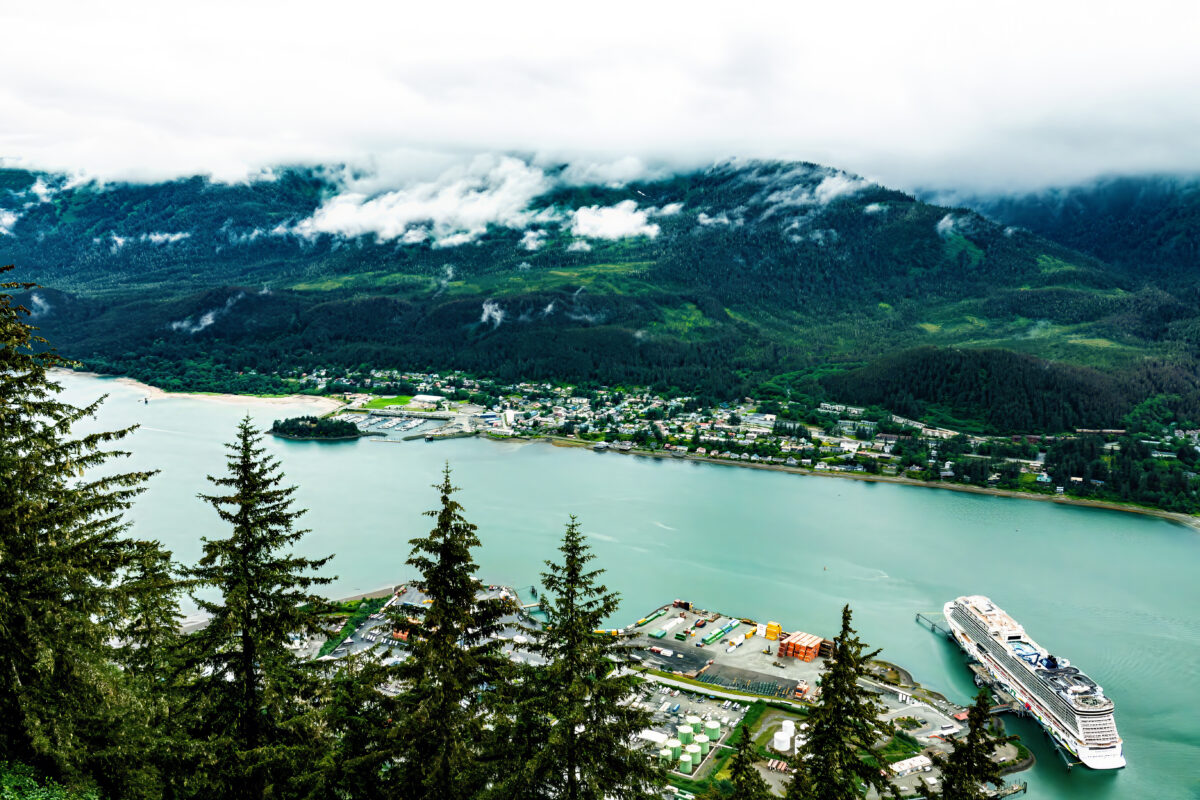 About Juneau, Alaska
The beautiful city of Juneau is the capital of Alaska and also its' oldest city. It is surrounded by breathtaking mountains that often feature floating vails of fog. Cruise ships are able to make port right into downtown Juneau which is bustling with shops, delicious restaurants, and saloons.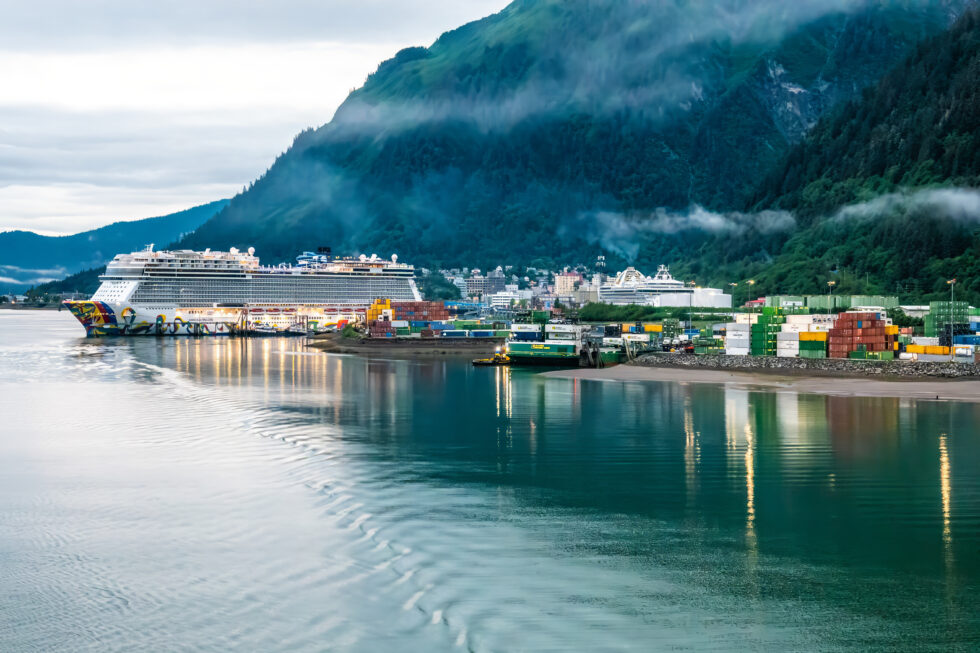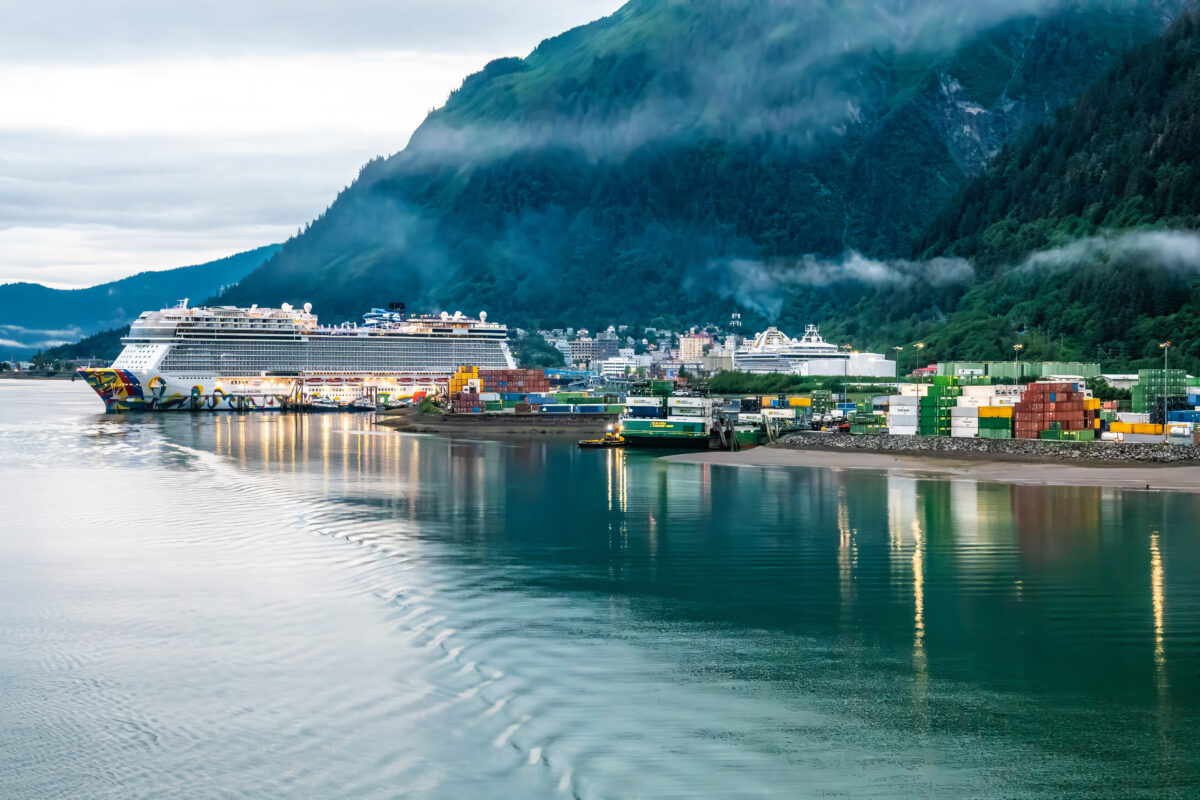 Why Book Your Excursions Through the Cruise Line?
One thing you'll notice is that just about every cruise line offers the same excursions and works with the same tour companies. If you're looking for the best things to do in Juneau Alaska, these tour companies have been vetted by the cruise lines. You can often see reviews left by other cruisers to help you make the best decision. Alaska is also known for having unpredictable weather and in case your cruise is canceled, you'll be refunded immediately. As soon as you exit the ship, the cruise ships easily help you find your excursion organizer and it is a very easy and seamless process.
Alternatives for Booking Cruise Excursions
Another alternative to booking an excursion through the cruise lines and one that might be able to save you a little money, is going through a site like Viator. Viator has a bit more variety and also offers protections for cruisers like free cancelations, early booking with no charge until 2 days before your excursion, and you can check to see if your listed excursion has a "Worry-Free guarantee" which covers cruisers.
There are also thousands of reviews so you can make sure other cruisers enjoyed their experience. I have personally used Viator for our Sitka, Alaska excursion and loved it. Plus we paid hundreds of dollars less for our own private boat tour. Be sure to read more in The 10 Best Things to Do in Sitka.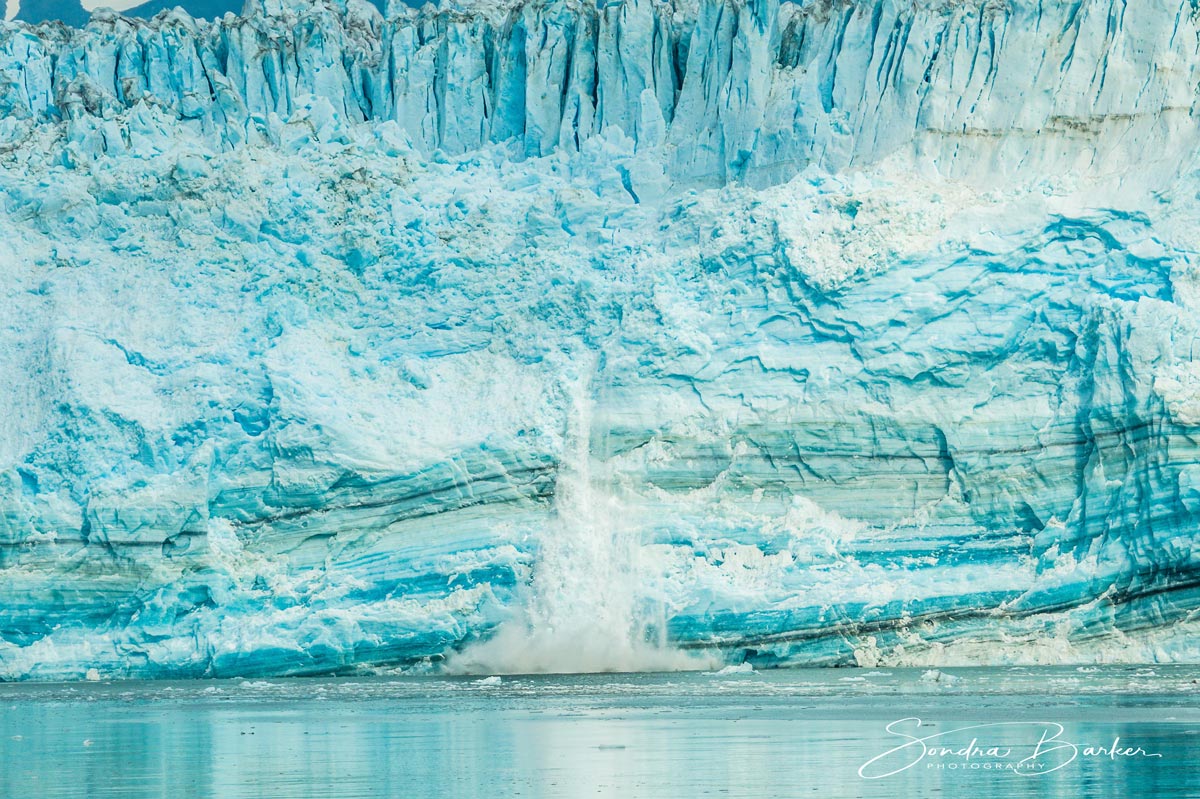 Alaska Juneau Excursions
You may be wondering why the Alaska Juneau excursions are so popular and that is due to the unique geographic spectacles which surround the city. If you can only do one excursion while on your Alaskan cruise, book it in Juneau. Here are the 10 best things to do in Juneau Alaska if you're taking an Alaskan Cruise.
1. Take a Helicopter & Hike Mendenhall Glacier
There are many excursions that take you by helicopter to Mendenhall Glacier and then lead a hike across the glacier. Some excursions even involve two different landings.
Pro-tip: some tours will bring you to a remote area to fill your water bottle with pure glacier water to bring back with you so definitely bring an extra bottle!
Average Price: $500-$650
2. Hike Tongass National Forest & View Mendenhall Glacier
Just a short drive from the downtown area is the Tongass National Forest which offers spectacular views of Mendenhall Glacier. If taking a helicopter is not in your budget, you can also take an excursion that will drive you directly to Tongass National Forest and lead you on a hike to spot the beautiful glacier gardens.
Pro-tip: this is primarily a hiking excursion of the forest, it will only provide views of the glacier from a distance.
Average Price: $99
If you are up for a more intense hike which includes hiking through the Tongass National Forest with the possibility of actually climbing the Mendenhall Glacier and exploring ice caves, you'll want to check out the Juneau Shore Excursion: Mendenhall Glacier Trek
Average Price: $200-$250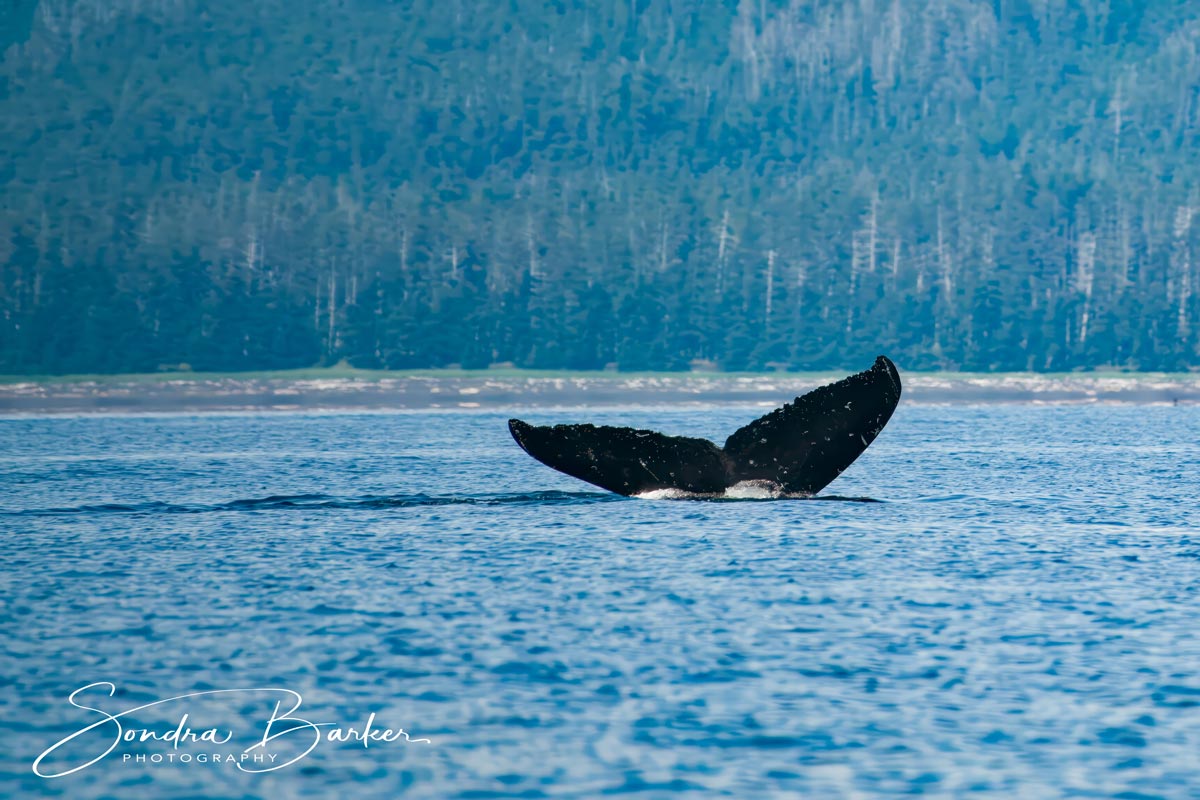 3. Whale Watching
The waters of Juneau Alaska are brimming with wildlife and there are more than 60 orcas and humpback whales that frequent the area. In fact, almost all whale-watching tours in this city have a whale sighting guarantee or they refund a portion of your excursion price.
Average Price: $200-$250
4. Helicopter Ride & Dog Sledding on a Glacier
The most popular and priciest excursion is the Glacier Helicopter Ride & Dog Sledding adventure. These excursions are on my bucket list. I had one booked but sadly the excursion was canceled due to rain and fog, which means I'll just have to plan another Alaskan cruise!
These excursions can fly to various glaciers including Mendenhall & Hubbard Glacier. Cruisers will take a 20-35 minute helicopter ride. Once you land on the glacier you'll get to meet a team of Alaskan sleddogs who will take you on an exhilarating ride through the glaciers.
Average Price: $600-$750
5. Dogsled Camps
If the helicopter ride is not in your budget they also have the dog mushers camp and Dog Sled Discovery which is located in the Tongass National Forest. This excursion is much more affordable and involves taking a sled ride through the forest with a personal meet & greet with the adorable pups!
Average Price: $150-$200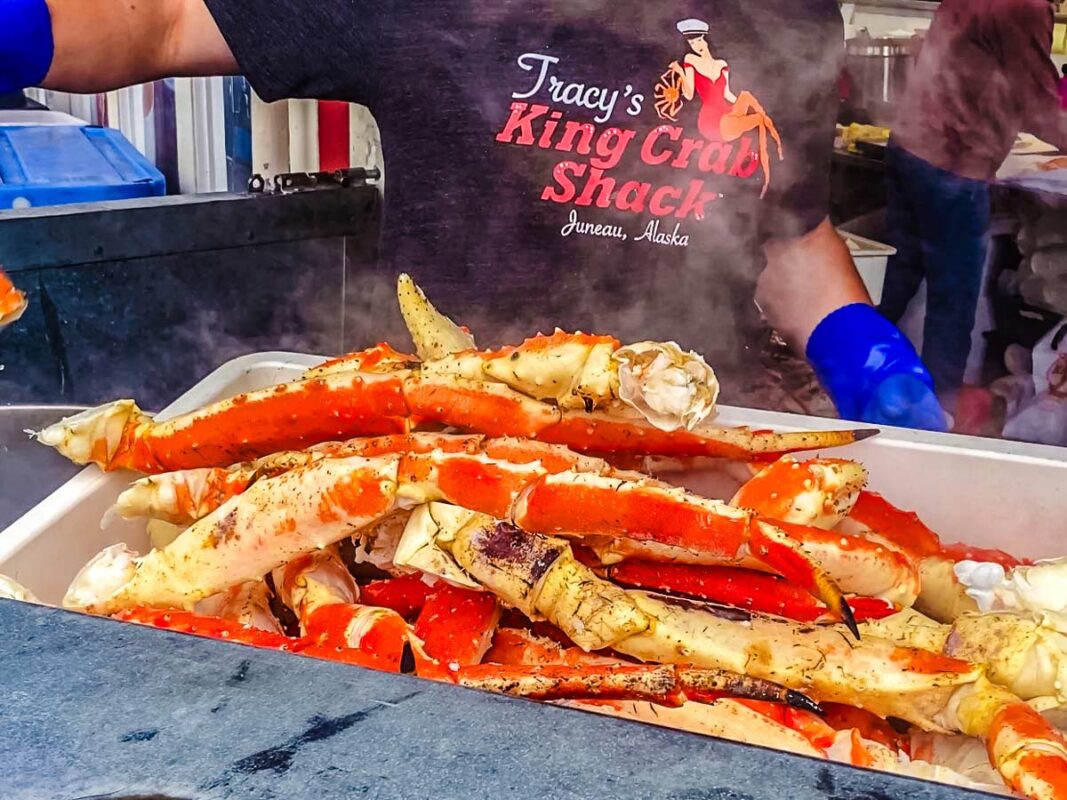 6. Eat at Tracy's Crab Shack
I'm a huge fan of crab legs and a cruise to Alaska would not be complete without an indulgent meal of Alaskan King Crab Legs or Dungeness Crab. Tracy's Crab Shack is located right in front of the cruise ship ports and is easily the most popular restaurant to visit during your cruise. It is definitely a splurge but one that is totally worth it!
Average Price: $80 for 1lb bucket of Alaskan King Crab Legs
7. Visit Tracy Arm Fjords
Fjords are long narrow inlets with steep sides or cliffs created by glaciers. The waters are often very deep, allowing cruise ships to sail through these natural wonders. Tracy Arm Fjord is just 50 miles south of Juneau and offers a very up-close and personal viewing of Sawyer Glacier as well as beautiful waterfalls and wildlife sitings. This is a full-day excursion and most include lunch. Expect fantastic photo opportunities and the very likely up-close sighting of the glacier calving.
Average Price: $300
8. Kayaking with Whales
If you prefer to be more active and get up close and personal, the Paddle with Whales! Kayak Adventure excursion is a one-of-a-kind adventure that takes you by boat into the whales feeding grounds. You'll enjoy a scenic boat ride through the inside passage and then also have the opportunity to kayak alongside the massive creatures.
Average Price: $450
Pro-tip: Make sure you read the reviews and book a kayaking tour that brings you close to the glacier.
If you want a Kayaking adventure that is a trek onto the glacier and through ice caves the price will be around $375.
9. Salmon Hatchery & Salmon Bake
If you want to enjoy fresh Alaskan Salmon, the Salmon Hatchery is a rare opportunity to the process of hatching and releasing salmon. During late June to early September visitors can witness crowds of salmon as they return to lay their eggs. The Salmon Hatchery also features a touch tank and aquarium.
After your visit, you will make your way to the Gold Creek Salmon Bake for all-your-can-eat salmon with ribs, sides, and dessert. Walk off your dinner and head to the entrance of the Wagner Mine at beautiful Salmon Creek Falls where you can pan for gold, see mining relics, and look for salmon swimming in the creek.
Average Price: $69 – $150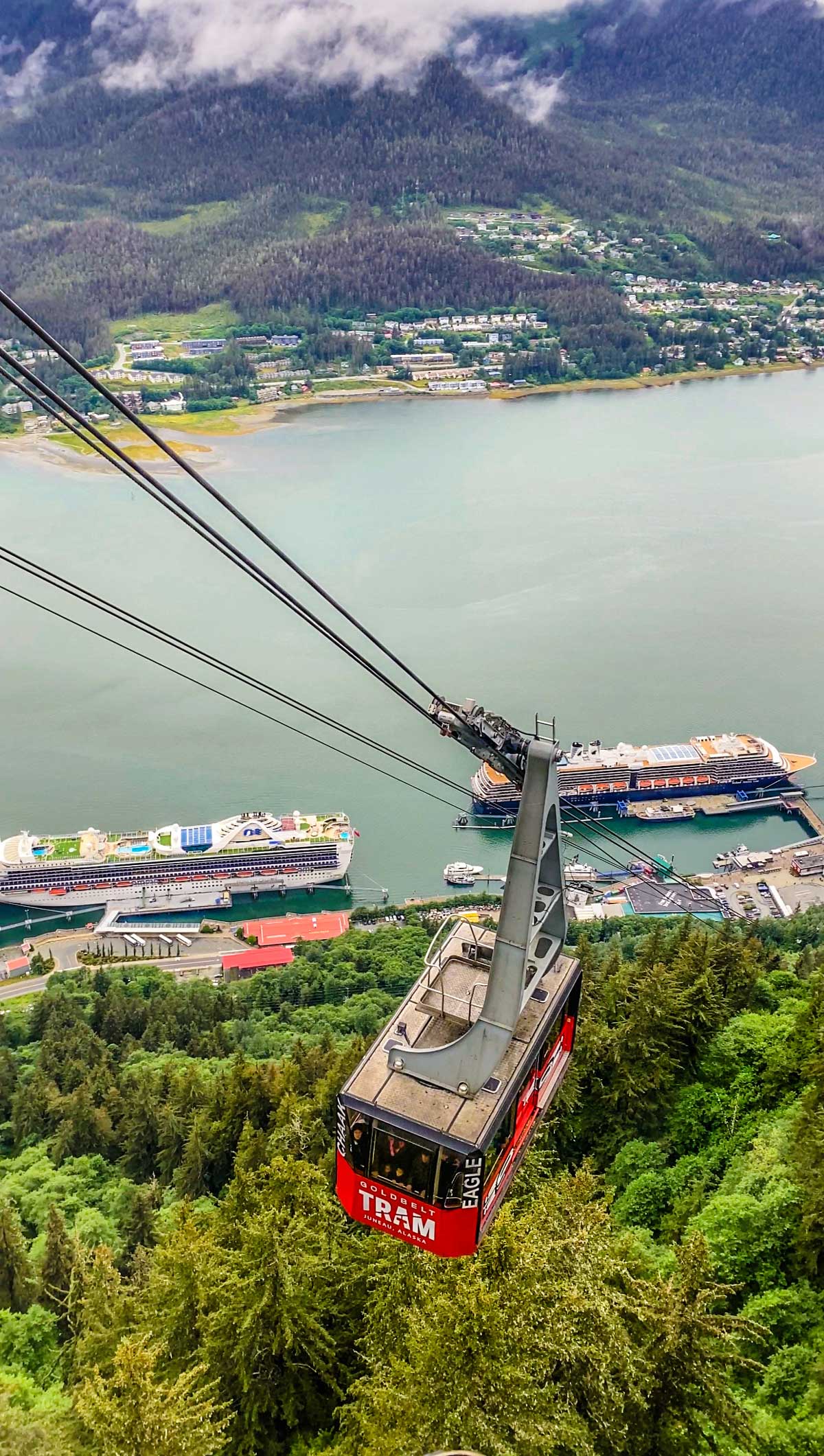 10. The Juneau Alaska Famous GoldBelt Tram
As soon as your cruise ship arrives in Juneau, the first thing you likely notice is the amazing GoldBelt Tram which soars high up into the mountains of Juneau. On a foggy morning, it goes so high you cannot even see where it goes as it climbs 1,800 feet above Juneau. At the very top, there is a restaurant, bar, and even a theatre.
When my excursion was canceled last minute we decide to take this tram and the views were absolutely gorgeous. I enjoyed a smoked salmon bloody mary at the top and took absolutely beautiful photographs of the city. On the way to the top, we even spotted Eagles perched atop the trees. If you already have an excursion booked and have some time left before boarding the ship, I highly recommend taking a trip on the tram before you head back!
Average Price: $50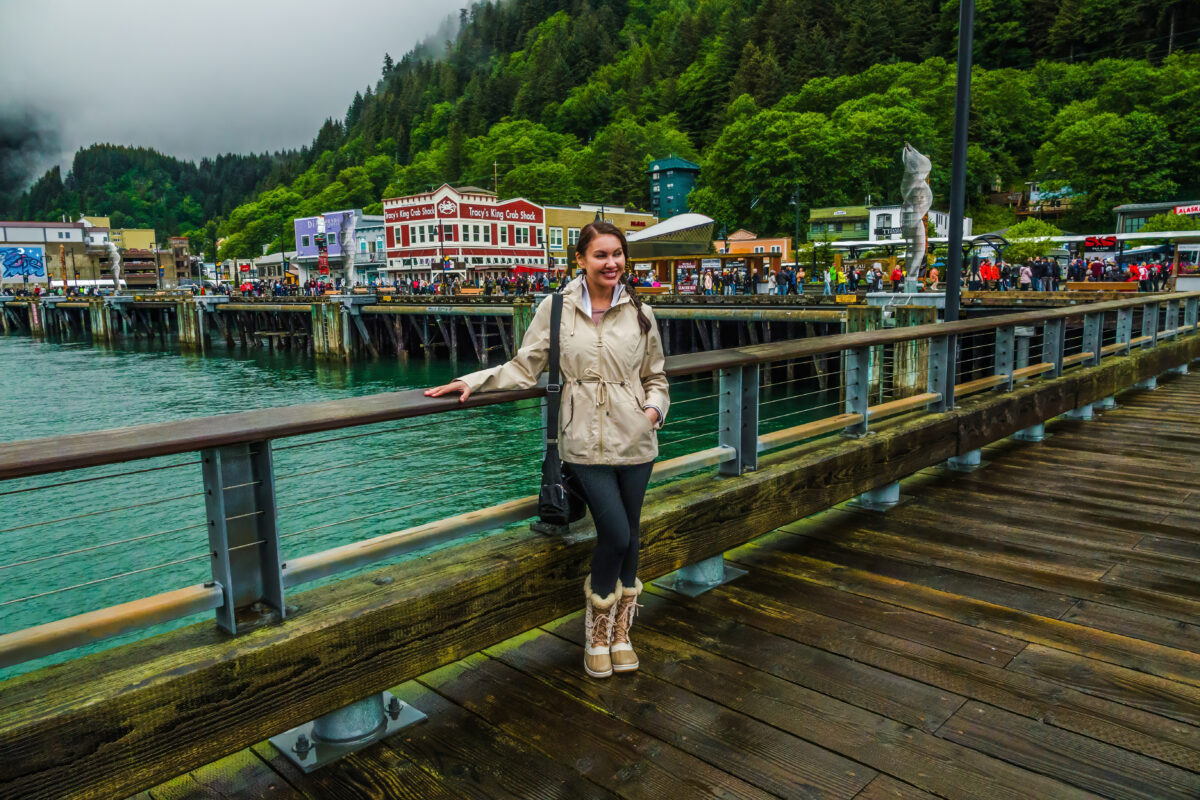 Tips for Visiting Juneau Alaska on a Cruise Ship
If you plan on taking an Alaskan cruise that visits Juneau, here are a few tips you need to know. First, the weather in Alaska is unpredictable and it is very possible if you book a helicopter or seaplane excursion, it could be canceled. For this reason, it's helpful to have a backup plan or be ready to just go with the flow.
Rain and fog are very common in Juneau Alaska so be prepared with a rainjacket and comfortable rain shoes. If you will be on a glacier, also consider waterproof pants or leggings and a nice thick pair of warm socks. You should also bring gloves.
And finally, on all helicopter tours, you should be aware that you cannot bring your purse, bag, or backpack. Only your phone and what you can bring in your pockets. You can bring a camera but not a camera bag. You will also have to pay an extra fee if your weight is above 250lbs.
More Travel Tips