If you're looking for the best things to do in Ketchikan Alaska, this guide will help you plan the perfect day at port. Ketchikan is a popular Alaska cruise stop and almost every cruise line stops in this city. The cruise port is able to dock right in town so you can walk off the ship and start exploring. Here are the best activities and excursions to book during your time in Ketchikan, Alaska.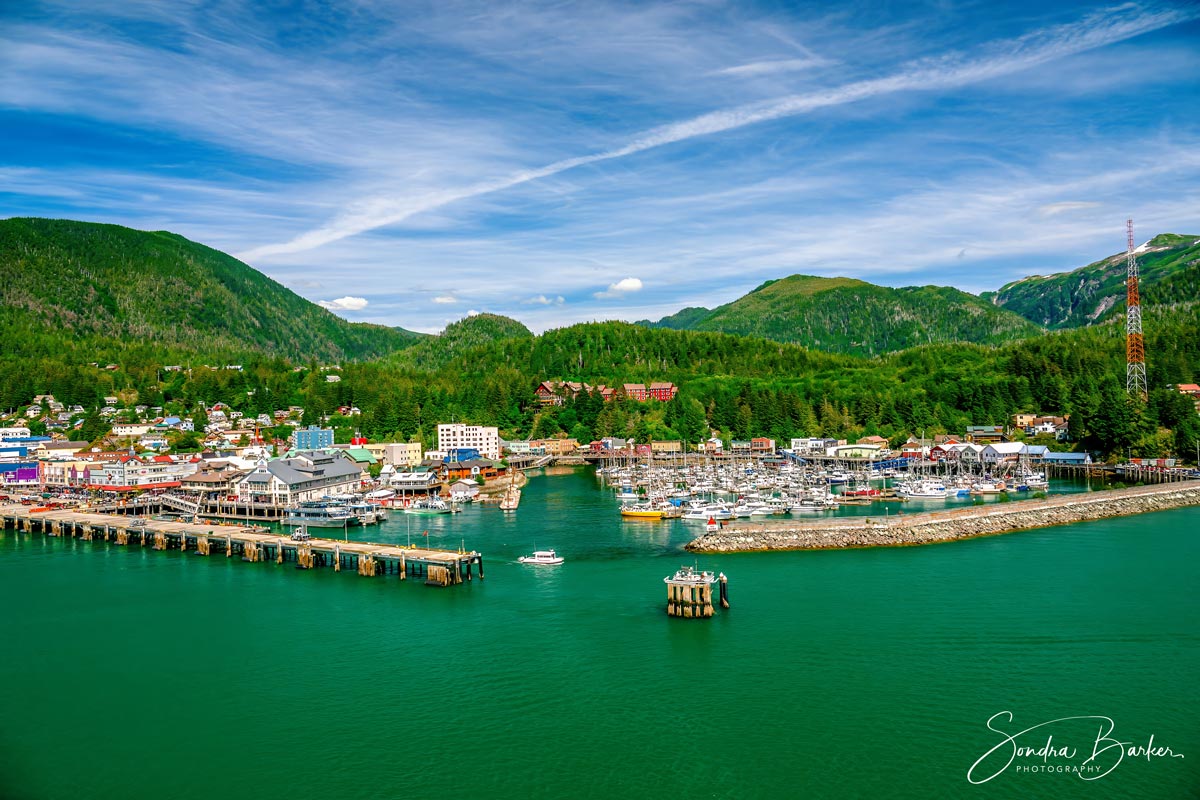 About Ketchikan
Ketchikan is located along Alaska's famous Inside Passage. This beautiful marine town is known as the "Salmon Capitol of the World". Like Juneau, the city of Ketchikan is also located in the Tongass National Forest and is located next to the Misty Fjords National Monument.
Should You Book Through the Cruise Line?
Booking excursions through your cruise line will offer you peace of mind. Holland America excursions, for example, have an easy 24-hour cancelation policy, refund for any canceled excursion, offer a price match, and guarantee you will make it back to the ship on time.
Best Cruise Ship Alternative for Booking Excursions
The main reason for using an alternative site to book excursions is a bigger selection. Viator is the main alternative site cruisers and vacationers use to book activities and excursions. For example, I was able to book a private boat tour for 4 in Sitka for a better price than most excursions that would be with 30-50 other passengers.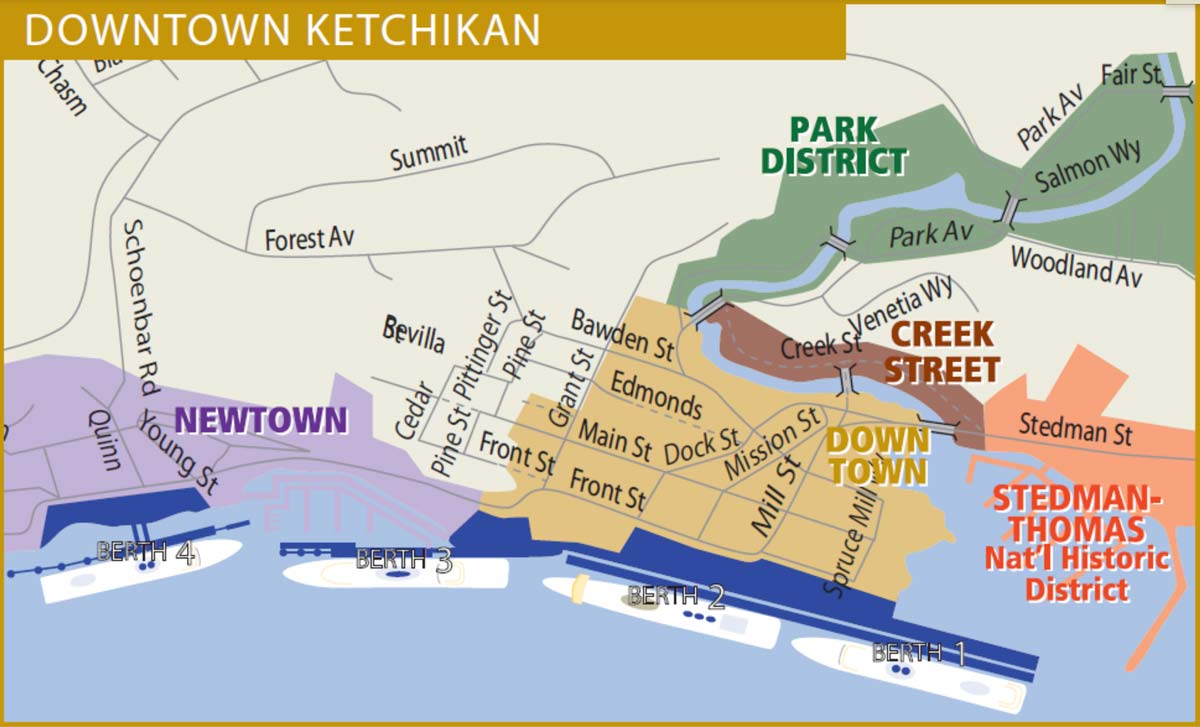 Things to do in Ketchikan Alaska
If you're trying to figure out the best things to do in Ketchikan, there are a few activities that are very unique to this region. Since this is the "Salmon Capitol of the World", you'll not only find excellent fishing in Ketchikan but also bear sightings. If you want to observe and photograph Black Bears in the wild, Ketchikan is the place to do it. Additionally, being located in the lush Tongass Forest offers amazing hiking opportunities. Below are my top suggestions for the best things to do in Ketchikan Alaska.
1. SeaPlane & Black Bear Viewing
On the Plane & Black Bear excursion, you will take a seaplane to a remote area to safely watch black bears feed on salmon in the wild. This is a great excursion if you want the opportunity to photograph black bears in their natural habitat.
Pro-Tip: Avoid the excursions going to Traitors Cove which has you viewing through cutouts in a tarp. Instead, go to the Island of Wales for the best viewing experience.
Average Price $500-$550
2. Black Bear Viewing & Walking Tour
If you can do without the seaplane ride, you can save a few hundred bucks by taking a guided hike in the Alaska Rainforest Sanctuary. This Black Bear & Wildlife Exploration tour has great reviews and also offers sightings from an elevated but unobscured platform.
Average Price $250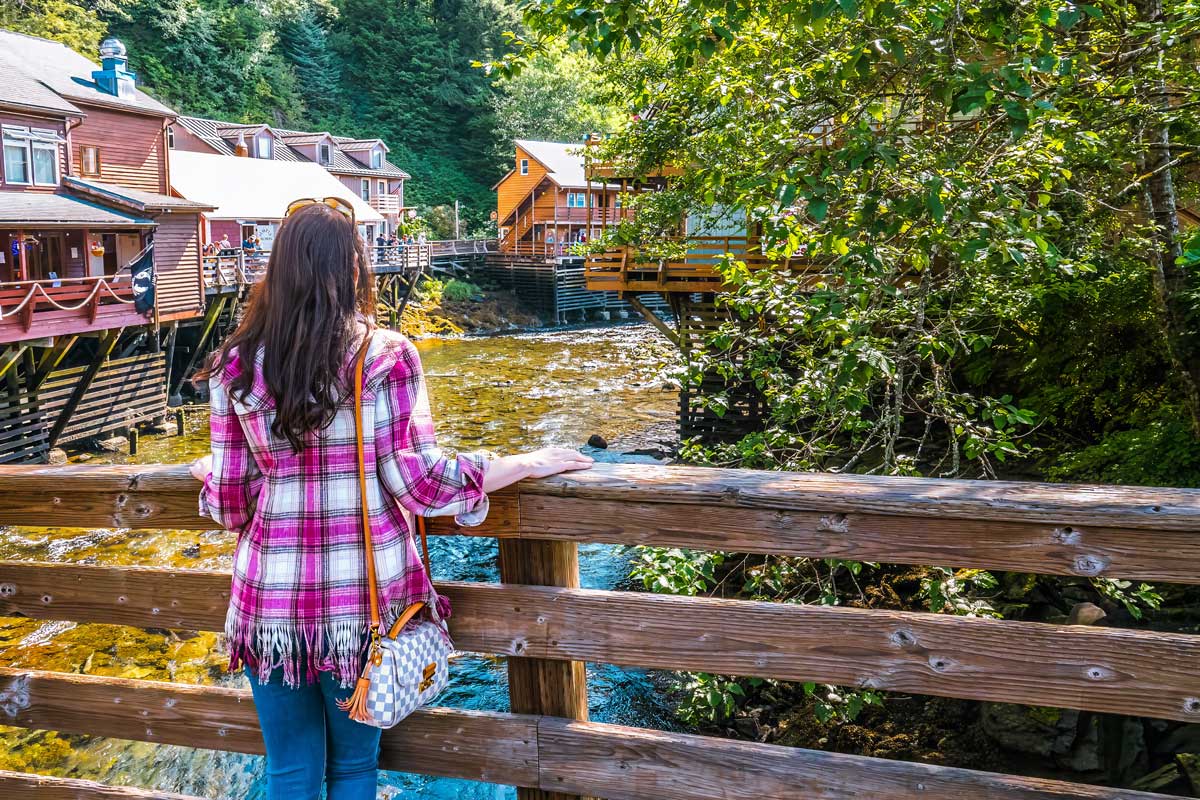 3. Visit Creek Street
The nice thing about the cruise port in Ketchikan is it docks right in town so you can get off the ship and start exploring. One of the main attractions in Ketchikan is Creek Street which is easy walking distance from the docks. Creek Street is an amazing opportunity to view wild salmon swimming upstream. If you visit during the months of May through September you'll likely see hundreds of salmon. Creek Street is also surrounded by charming little shops.
4. Enjoy a Fresh Salmon & Dungeness Crab Lunch
The one thing I wanted to do while in Alaska was feast on fresh Dungeness crab. Ketchikan had the most delicious Dungeness crab I've ever had and it is much more affordable than the King Crab legs if you're looking for an alternative to Tracy's Crab Shack in Juneau. I highly recommend heading to the Alaska Fish House which is located right near the cruise ship ports. This is the best spot to grab a full pound of Dungeness Crab for only $34.99.
Pro-tip: Do not make the mistake I did of going to Annebells. This restaurant was awful and the online menu is completely inaccurate. The service was also so slow we barely made it back to the ship and the server was also rude. We should have stuck with Alaska Fish House but Annebell's menu listed oysters that are supposed to come from the local hump oyster farm, however, their online menu was never updated and they did not have them.
5. Hump Island Oyster Tour
This brings me to the Hump Island Oyster Tour. If you love oysters, almost all cruise ships have partnered with the Hump Island Oyster Farm and offer an excursion. After a short drive, you'll board a vessel to take you to Hump Islands one of a kind floating oyster-raising facility. You'll learn about the oyster-raising process and they even have an immersive touch tank. Then after your tour, you'll head up to their oyster bar to sample some of the freshest oysters you've ever had.
Average Price: $189.95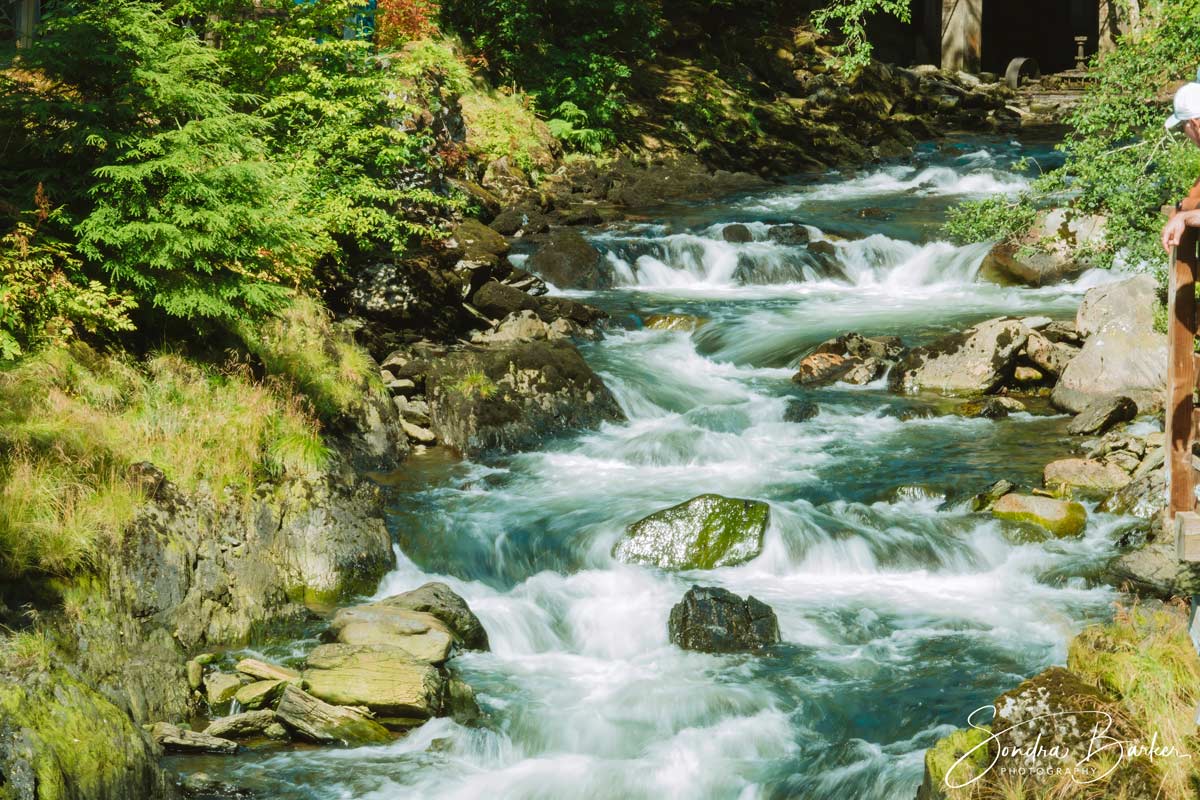 6. Salmon & Halibut Fishing
Cruise ship passengers might be surprised to learn that one of the best things to do in Ketchikan Alaska is fishing. You can take a fishing excursion and actually have your freshly caught salmon & halibut fileted and shipped back home. The Ketchikan Halibut Fishing Charters is one of the few I've found that not only have perfect 5-star reviews but will help you obtain your fishing license and ship your catches back home. The excursion is also completely private with just you and your group.
Pro-tip: Expect to pay an additional $120-$150 to have your freshly caught fish filetted, processed, and shipped home. The fishing license is around $20pp.
Average Price: $590
7. UTV Ketchikan Adventure
There are a few different UTV off-roading adventures in Ketchikan. On Holland America, they offer a UTV Safari, with a cruise to enjoy a feast of Dungeness crab and beer flights. For a little less you can also just book a UTV excursion on Viator where you'll journey along the George Inlet Fjords, Tongass National Forest, and Mahoney Lake, a small lake north of Beaver Falls.
Average Price: $240- $350
8. The Great Alaskan Lumberjack Show
The Great Alaska Lumberjack Show sets the stage for the world's best lumberjacks to go head-to-head in more than a dozen exciting events such as chopping, sawing, relay races, axe throwing, log rolling, and a 50-foot speed climb. This show can be booked on nearly every cruise and can also be booked with a Dungeness crab lunch.
Pro-tip: The show is only $40 to book and is located right next to the Alaska Fish House. Instead of paying $170 for the show and Dungeness crab, you can head to the Alaska Fish House after the show and enjoy a pound of Dungeness crab for $35!
Average Price: $40-$170
9. Zip-Lining & Rappelling Adventure
If you want to try your hand at zip-lining, this is the best port to do it in. You might even spot eagles and black bears as you're repelling down. There are mixed feelings on whether this excursion is best for beginners or not, but there are numerous 5-star reviews from people who have never zip-lined and even several from cruisers who have a fear of heights.
Average Price: $200- $230
10. Bering Sea Crab & Fishing Tour
Fans of Discovery show "The Deadliest Catch" will recognize the Aleutian Ballad, a commercial fishing boat, that escaped a rogue wave in the Bering Sea. On this Bering Sea Crab & Fisherman's Tour from Ketchikan, you'll hop aboard the Aleutian Ballad and navigate through the tranquil, protected waterways of the Inside Passage. You'll be accompanied by a seasoned fishing crew who will tell their stories as you marvel at the variety of marine creatures caught in barrel pots and hauled up on deck. Cruisers will even be able to hold various sea creatures for photo-ops.
Average Price: $229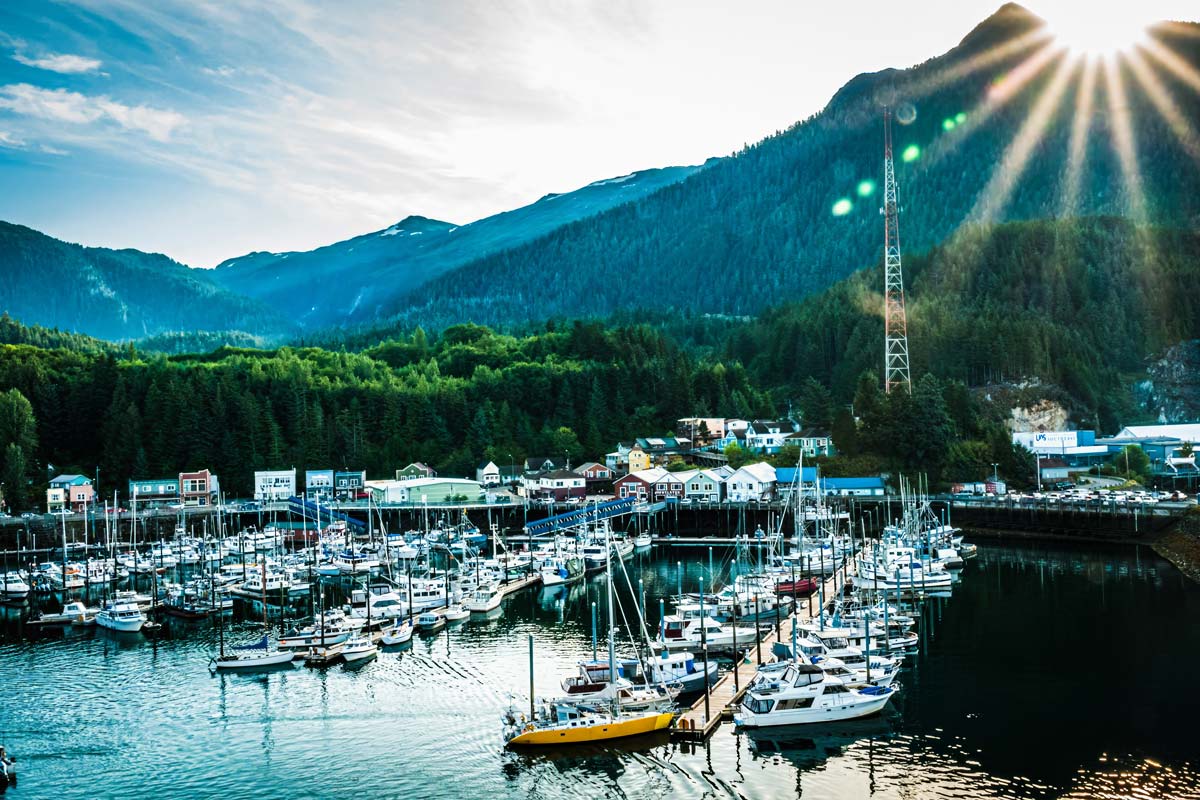 Ketchikan, Alaska is such a charming town and whether you choose to just spend the day walking around or decide to book an excursion, you are bound to have an amazing time.
On my next visit to Alaska, I think I will do the Black Bear walking excursion in the Rain Forest Sanctuary to capture more wildlife photography. I recommend traveling from June to early August for the best opportunities.
What do you think are the best things to do in Ketchikan Alaska? Did I miss anything that belongs on this list? Be sure to comment below, I would love to hear your thoughts. Please let me know if you found this list to be helpful!
Discover Our Travel Guides
View all of our travel guides and get tips on things to do, where to stay, and what to eat at each destination.