If you're looking for the best things to do in Sitka Alaska, there is no shortage of amazing excursions and activities. On my 7-day Alaskan Cruise with Holland America, our stop in Sitka, Alaska was my absolute favorite.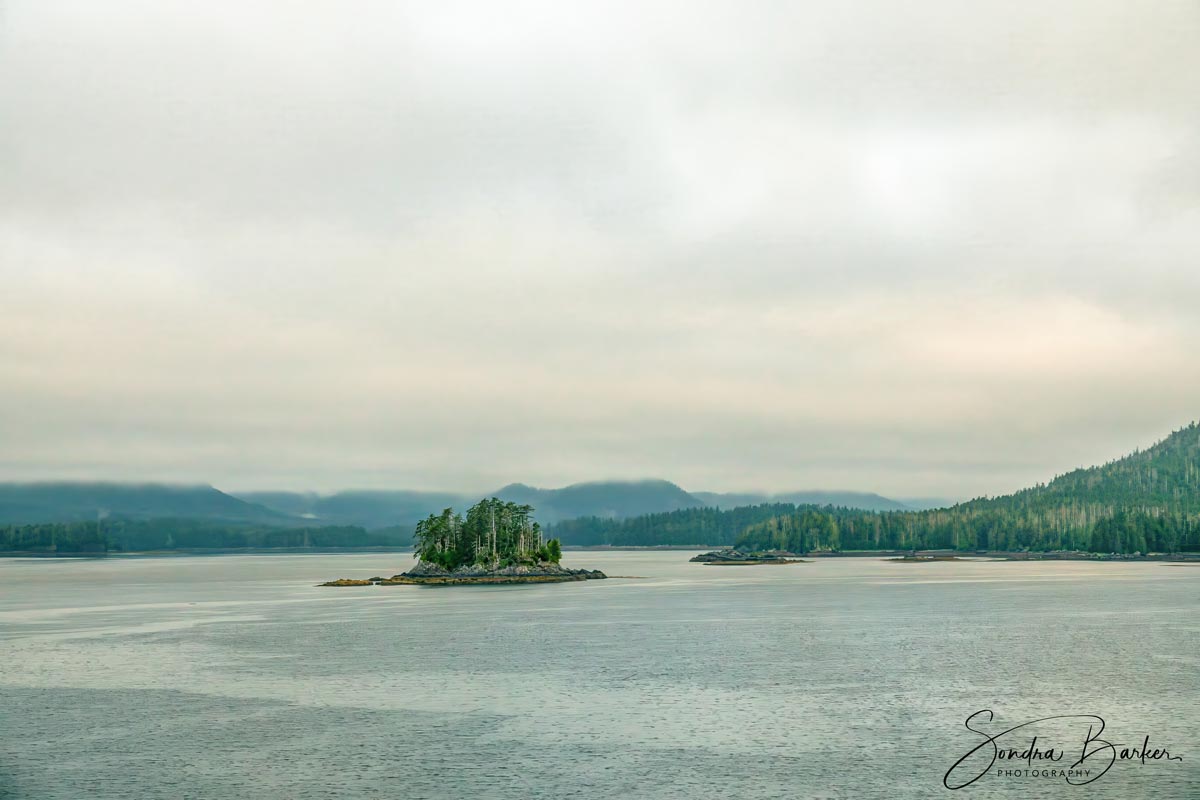 About Sitka, Alaska
Sitka is actually an Alaskan city on Baranof Island. As soon as you sail into the region you'll immediately notice that this city is surrounded by other small lush rocky islands. The landscape is brimming with wildlife including whales, sea otters, bears, eagles, and colorful starfish. While sailing the surrounding seas it would be almost impossible to not have a wildlife spotting.
Sitka Cruise Ship Port
Many cruise ships stop in Sitka and offer numerous excursions. There are plenty of activities to do in the town and surrounding areas. When I visited this beautiful city I was on a Holland America cruise, but you can also find this stop on Princess Cruise lines, Celebrity, Oceania, Norwegian, Viking, and almost every other major cruise line.
The Sitka port is not in the main town of Sitka. After arriving, there will be a complimentary shuttle that brings you back into town. To avoid lines, I recommend heading into town earlier rather than later.
Sitka or Skagway
You may notice that many cruises either visit Sitka or Skagway. If you're curious which is better, I highly recommend visiting Sitka if you love spotting wildlife. Sitka is well known for its abundance of wildlife, scenic beauty, and fishing. It really has it all.
Should I Book Excursions Through the Cruise Line or Independently
A very common question when taking a cruise is if you have to book your excursions directly through the cruise lines. For peace of mind, it is often more convenient to book offshore activities directly through the ship. Another alternative would be to book through a company such as Viator which offers a wider variety of excursions through vetted providers.
During our visit to Sitka, we saved several hundred dollars and were able to book a private boat for the 4 of us by booking privately through Viator. The process was incredibly simple. I was able to book far in advance but was not charged until the day before the excursion, and I was in constant contact with the company I booked our private boat tour with. It was a great experience and I would not hesitate to use this site again.
Best Things to Do in Sitka Alaska
As I'm sure you can imagine, there is no shortage of things to do in this amazing Alaskan city. Below are my top 10 suggestions as well as what I did for my day in Sitka to get all of these amazing photographs. Visiting Sitka was really a bucket list day for me. I had always wanted the opportunity to take amazing wildlife photography and in Sitka, I was able to take more than I had ever imagined.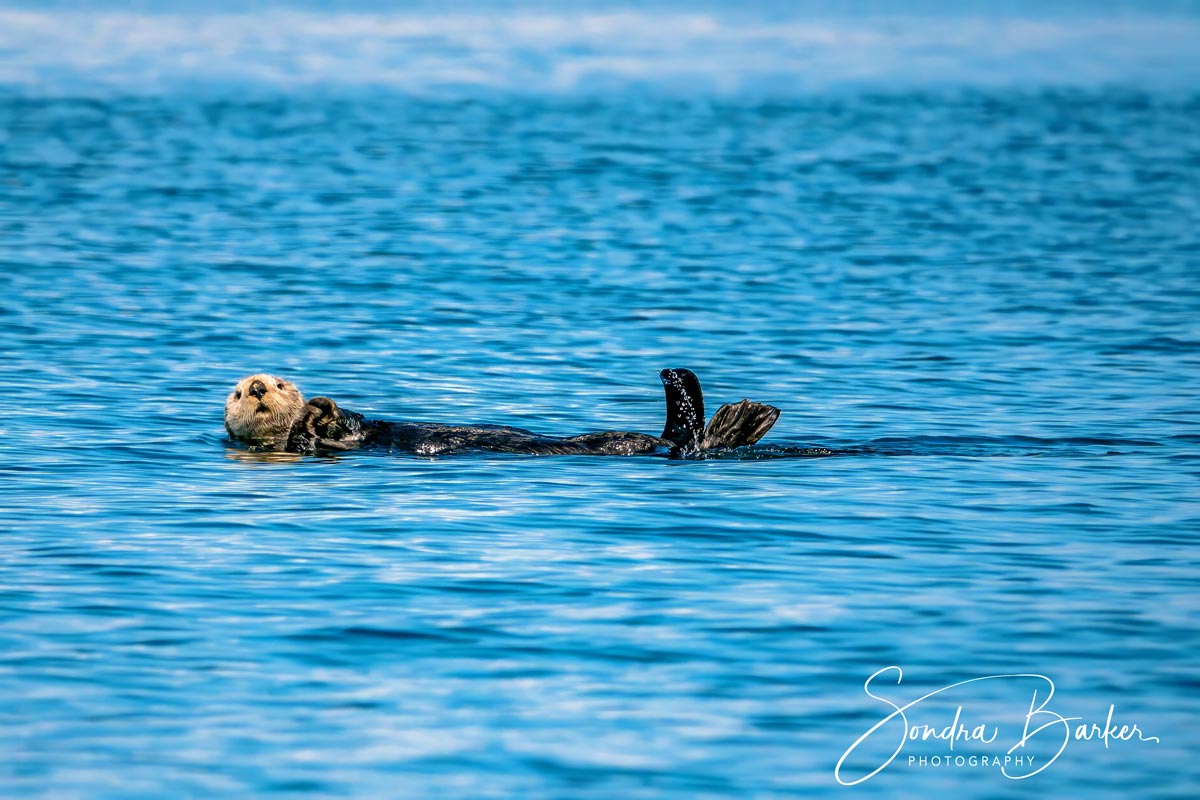 1. Visit Sea Otters
Sea Otters are the one group of wildlife that are very unique to Sitka. You can find them in large groups around some of the rocky islands. There are many excursions geared specifically towards spotting these adorable little creatures.
While sea otters are abundant in Sitka, they are also very shy so I highly recommend watching the sea otters by small boat or kayaks. Once you get too close they will all dive under the water.
2. Alaska Raptor Center
The Alaska Raptor Center is a rehabilitation center in Sitka. Admission is only $15 and a very short taxi drive or even a walk from the main town where the cruise ship shuttles drop you off. Here injured birds are cared for and rehabilitated. They also home birds that cannot be returned to the wild. During your visit, you'll be able to see American Eagles, Raptors, and Owls. On Holland America, a representative even came on board to lead a lecture on the World Stage and brought one of the raptors with her.
Average Price: The Alaska Raptor Center Excursion with Rainforest Walk is $89
3. Fortress of the Bear
Sitka's Fortress of the Bear is a wildlife sanctuary for orphaned bears. Fortress of the Bear is a permanent residence for 6 bears which guests will be able to see up close and personal in a protected environment. Admission is $15 and it is about 5 miles from where the cruise ship shuttles drop you off in town. Unfortunately for cruise ship passengers, however, they do not take walk-ins when the number of cruise ship passengers exceeds 5,000 in which you would need to have an excursion booked.
I have read mixed reviews from some who love being able to watch the bears and others who feel the building looks a bit disappointing and run down. If you're not a professional photographer looking for bears in the wild, this would be a great alternative for families to view these massive bears up close.
Average Price: $15- $80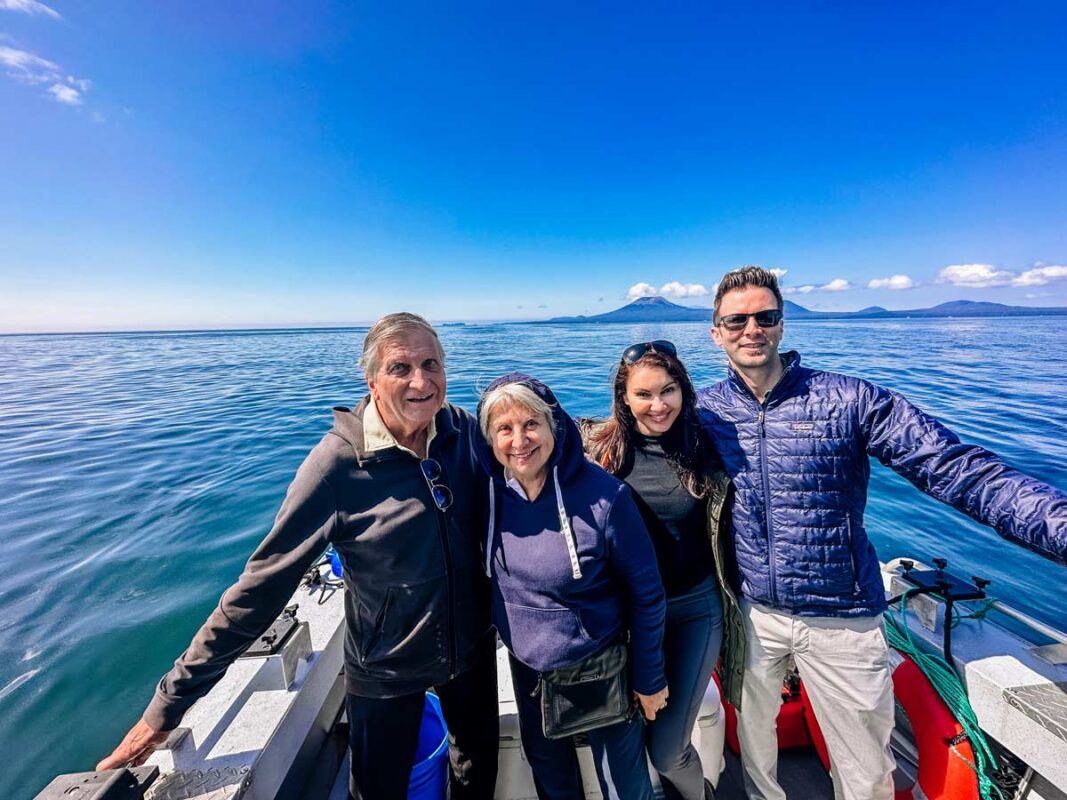 4. Private Boat Tour
I really wanted to be able to take as much wildlife photography as possible which is why I opted for a private boat tour. I had read reviews where guests were upset that once they saw wildlife, they did not stay long enough to be able to take pictures or it was difficult to get a good shot with so many other passengers.
I used Viator and found an amazing Private Boat Tour for an amazing price that was just my fiance, his parents, and me. I was in control of how long we stayed at each location and was able to capture incredible photography of whales, sea otters, eagles, starfish, and more. At the same time, my in-laws were able to stay inside, stay warm, covered, and watch through the windows. It was the highlight of my trip.
Average Price: I paid around $200pp while cruise ship excursions can go up to $400-$600pp
5. Sitka Sound Science Center
The Sitka Sound Science Center is walking distance from the cruise shuttle drop off and features a variety of mounted aquariums. There are also touch tanks to get up close and personal with various sea life like starfish and urchins. On-premise you'll also find a salmon hatchery. General admission to the Sitka Sound Science Center is $12, but you'll also find a behind-the-scenes tour and 1-hour experience with a professional biologist for $45. You can book a visit directly on their website.
6. Kayaking
Sitka is a great city to book your Kayaking Excursion since the rocky islands are often difficult for boats to get close to. On a kayak, however, you can get much closer offering better views of wildlife. Be sure you have the stamina to kayak for a few hours.
Average Price $129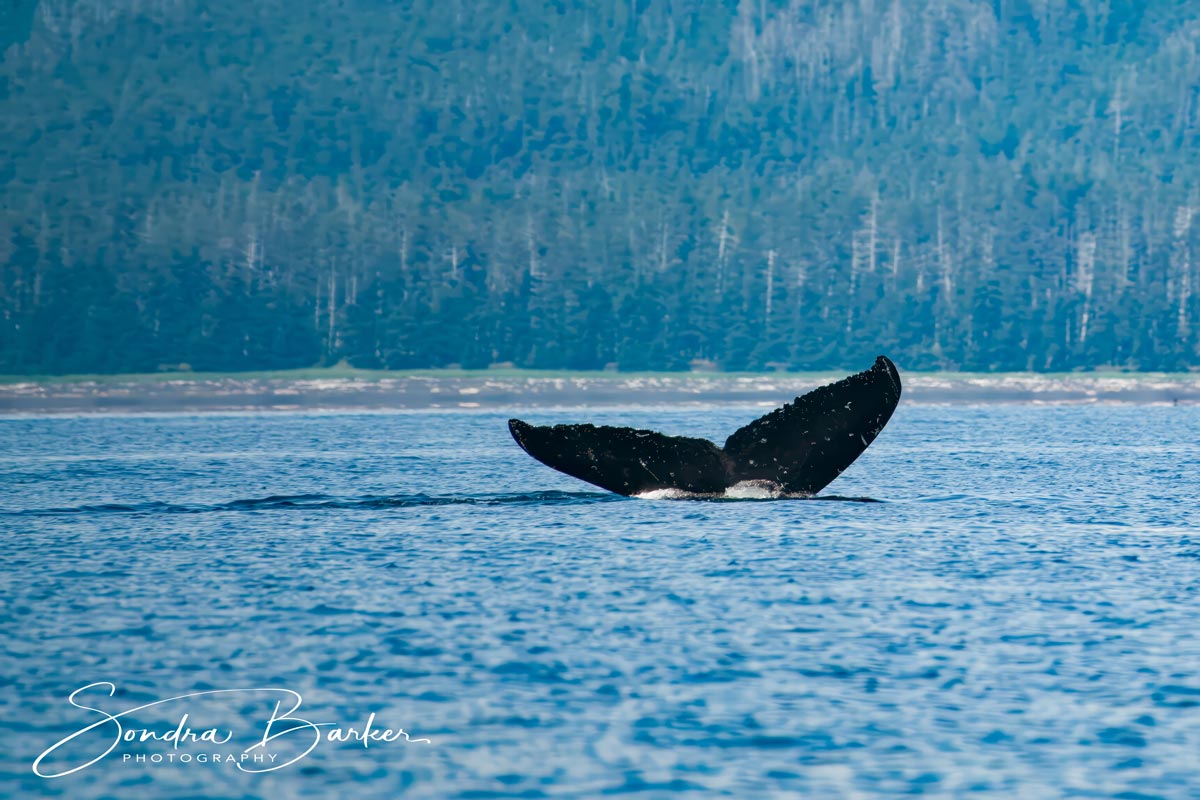 7. Whale Watching
As in most Alaskan cities located on the water, there are plenty of whale-watching excursions. We did spot several whales during our trip and even a Mother whale with her calf. I will say that the port of Juneau may be more popular for whale watching and it's important to have realistic expectations. When whale watching you will typically see the tails as they dive back into the ocean, but you will rarely see them completely jump out of the water or have a feeding frenzy. These are rare sightings and one I hope to see one day!
Average Price: $150-$250
8. Visit Sitka's National Historic Park
Sitka's National Historic Park is within walking distance of the cruise ship shuttle drop-off. If you learned about the Tlingit culture on your Holland America cruise lecture, you'll be able to see their amazing totems up close and personal. You can take a Guided Walking Tour to pick edible berries in the forest, look for wildlife, and spot salmon in the streams. This is a great, affordable way to enjoy Alaskan culture and wildlife in its natural environment.
Average Price: Visiting Sitka's National Park is Free or around $49 for a guided tour.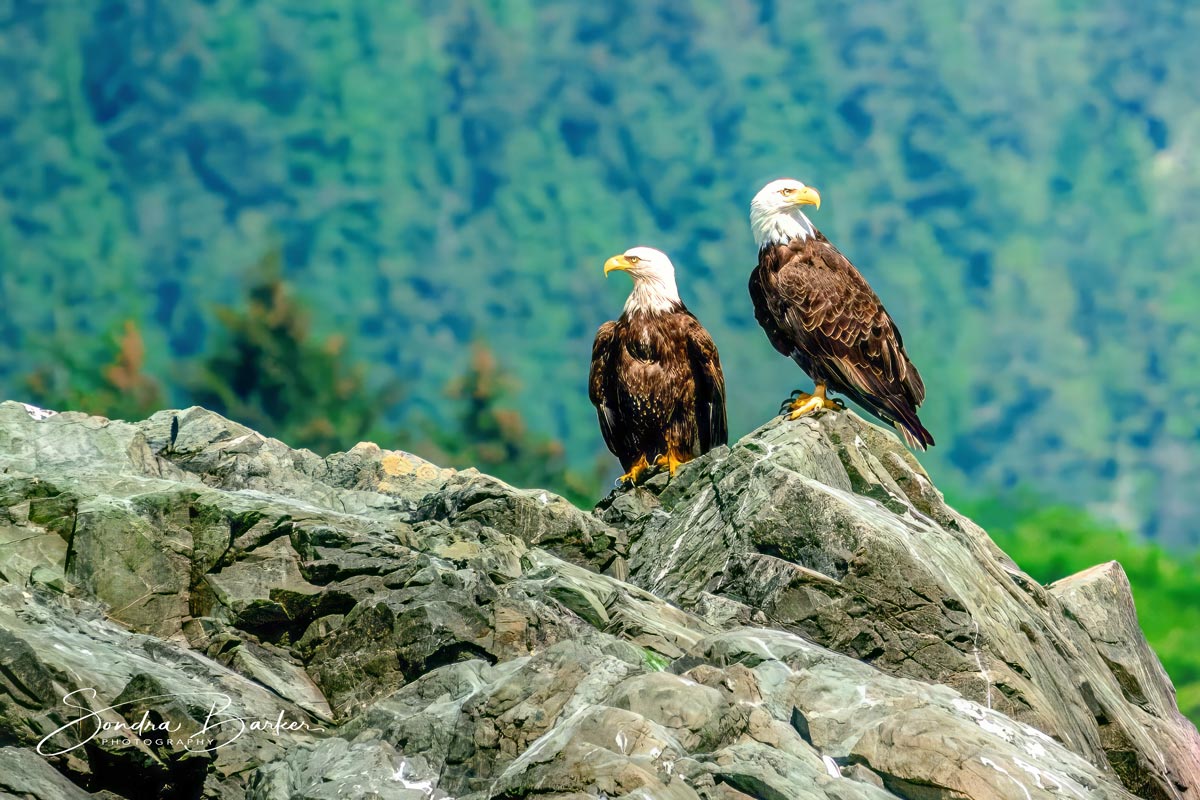 9. Best of Sitka Tour: Otters, Raptors, & Bears
If you don't want to plan everything yourself, a good option is to look for an excursion that plans multiple different experiences. For example, the Holland America Best of Sitka Tour includes a catamaran at sea to discover sea otters, whales, seals, and other wildlife. This is then followed by a visit to both the Raptor Center and Fortress of the Bear.
The cost for this excursion is $219.95pp.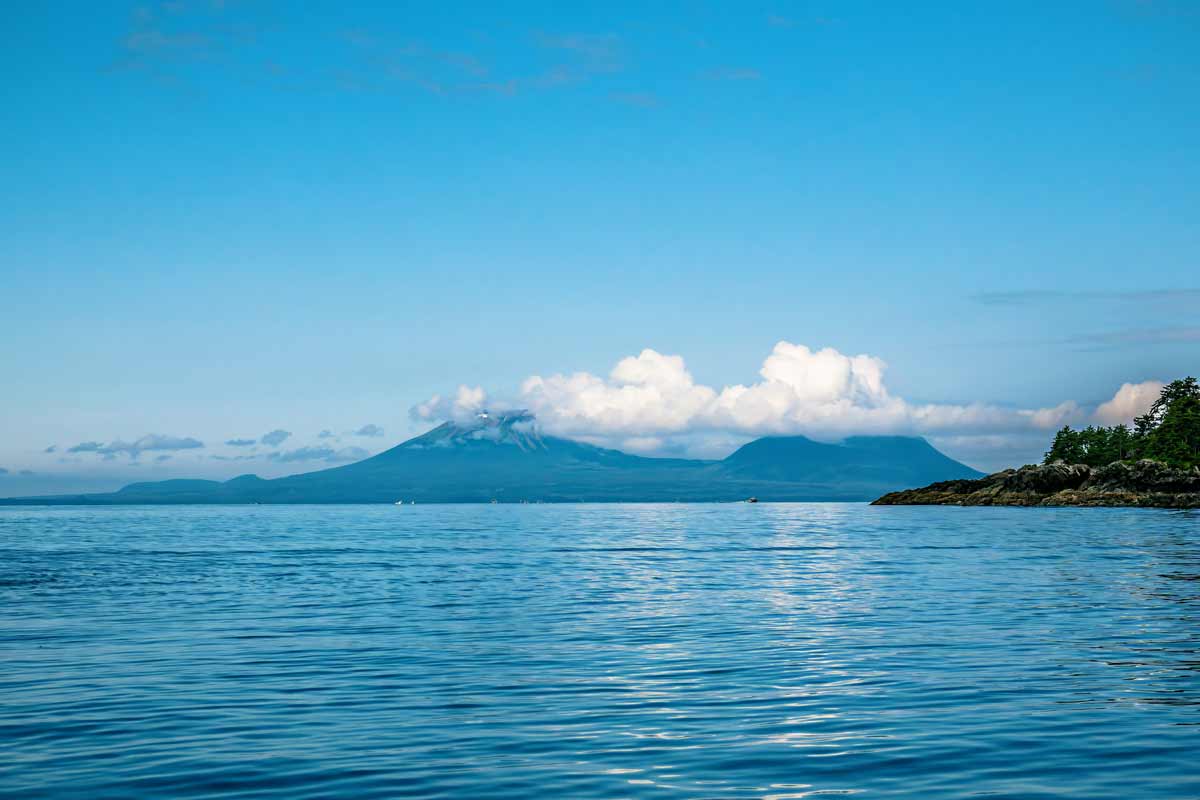 10. Volcano Exploration by Raft
Did you know Sitka has a massive Volcano? Holland America offers a Volcano Exploration by Raft where you'll suit up on rain gear and head full speed to the volcano to spot wildlife and the volcanic coastline of Kruzof Island.
Average Cost: $200
11. Bonus- Explore the Charming Town of Sitka
I highly recommend booking some type of excursion in Sitka, but there is also plenty of time to also explore the charming town. We had a full hour to walk around and visit all of the stores before making our way back to the shuttle drop-off area to meet our boat guide.
Pro-tip: Most excursion operators will have signs and meet you right outside where the shuttles drop off cruisers.
The town of Sitka has plenty of little shops, restaurants, and historic buildings like St. Michaels Cathedral. I also found a specialty gourmet store with specialty salts and honey.
When it comes to the best things to do in Sitka Alaska there is no shortage of activities. I highly recommend renting about, exploring the town, and visiting the many various wildlife centers that are all within walking distance from the cruise shuttle dropoff point. I hope you all enjoy this port visit during your cruise as much as I did!
Discover Our Travel Guides
View all of our travel guides and get tips on things to do, where to stay, and what to eat at each destination.