This Alaska Cruise packing list is a must-have guide and also includes all of my Alaska cruise outfits! After booking a 7-day Alaska cruise on Holland America, packing was so stressful. I had no idea what to bring and I felt completely overwhelmed. I spent almost 2 months researching and preparing. Hopefully, I can save you some of the headaches and share what I learned.
Here is an entire list of our Alaska Cruise Outfit Suggestions.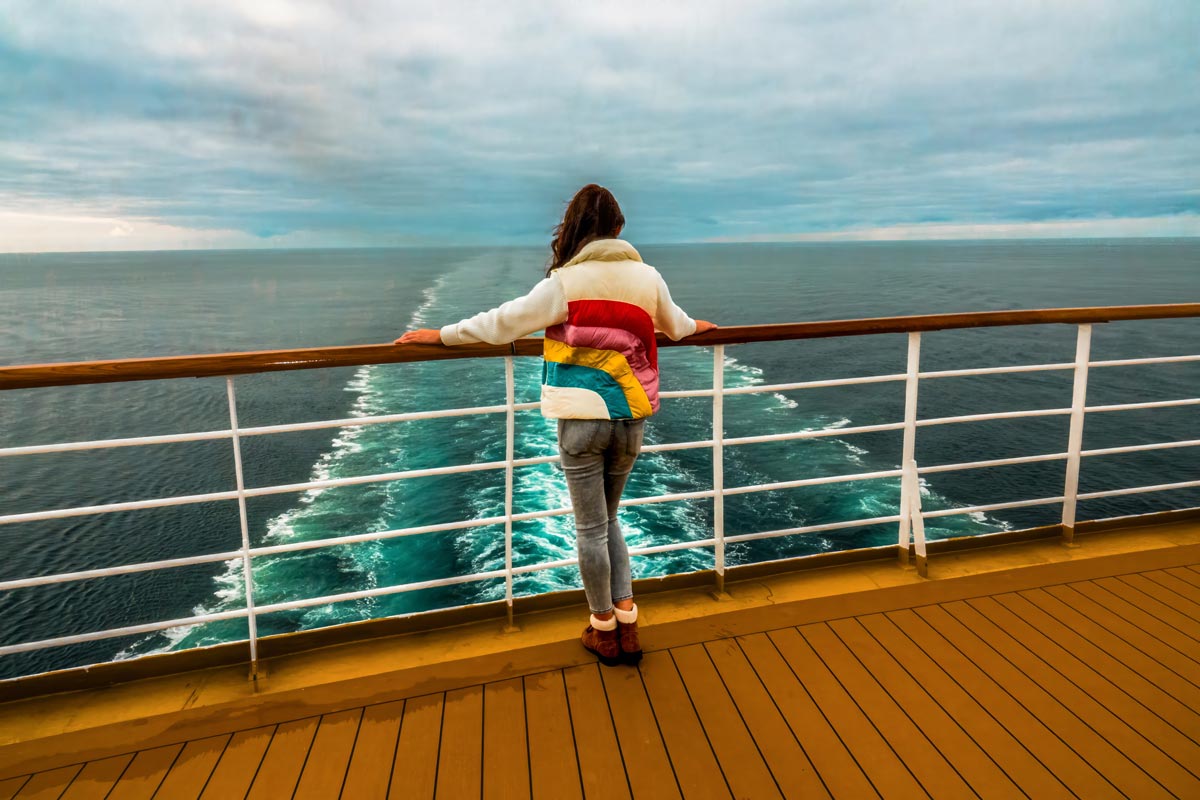 The Weather in Alaska During the Summer
The most popular time to take an Alaskan cruise is from June to early August. This is when Alaska has the best weather and wildlife is most active. What surprised me most during my time cruising through Alaska was how warm it actually was. Our cruise was from July 29th to August 6th. The weather was perfect except for a light rainy, foggy day in Juneau. In fact, it was warm enough in Ketchikan, Alaska to wear a t-shirt & shorts. You can expect temperatures around 60-75 degrees.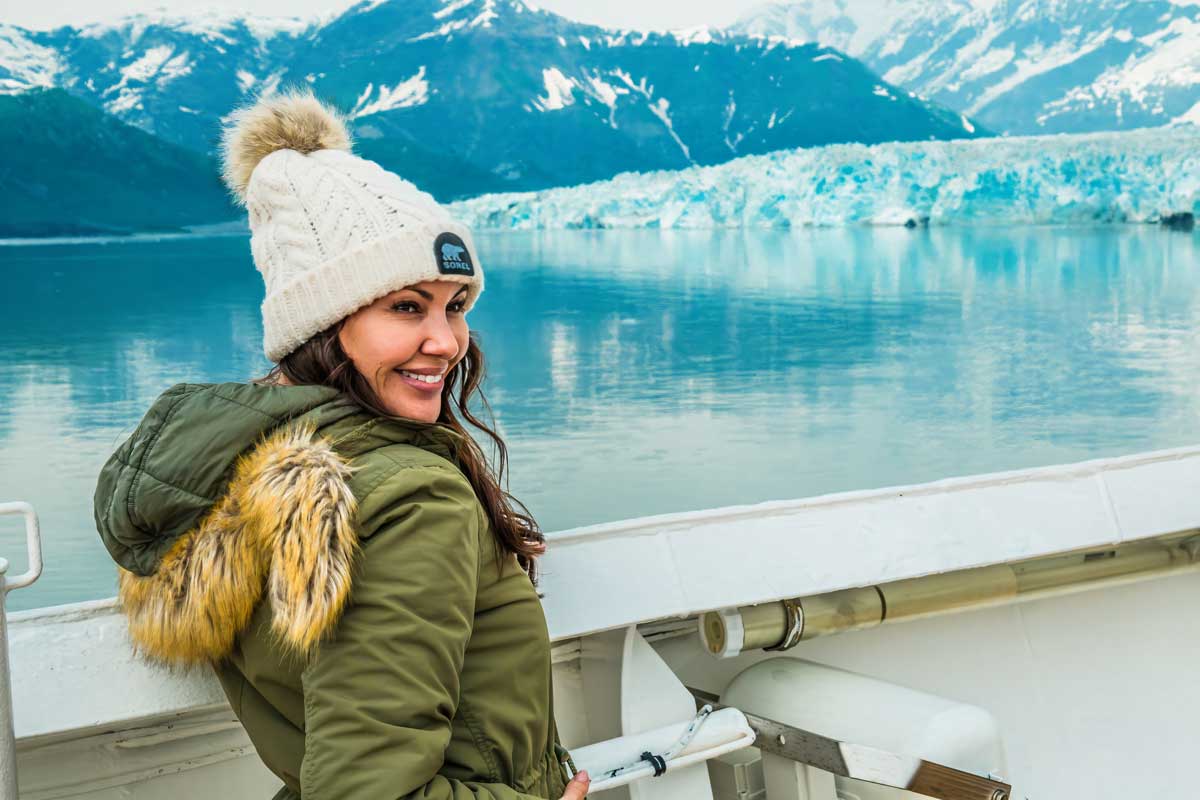 Do I Need to Pack for Cold Weather?
Even though some days are warm, you still have to pack for cold weather as well. Especially if you will be visiting Hubbard Glacier or going on a glacier excursion. When you visit Hubbard Glacier, you will have hours to take photos and enjoy the scenery. However, those who did not bring warmer clothes rushed back inside and did not get to fully enjoy all the amazing glacier views. I definitely recommend packing a lightweight puffer jacket or parka.
How Often Does It Rain in Alaska During the Summer?
Since you are visiting multiple cities on an Alaskan cruise you should absolutely prepare for rain. It is almost inevitable that you will have one rainy day in Alaska so it's best to be prepared. However, what I found was that even on a rainy day, it still wasn't too cold. A light rain jacket was perfectly fine with a light long-sleeve shirt underneath. I did not need to be as bundled up as I thought.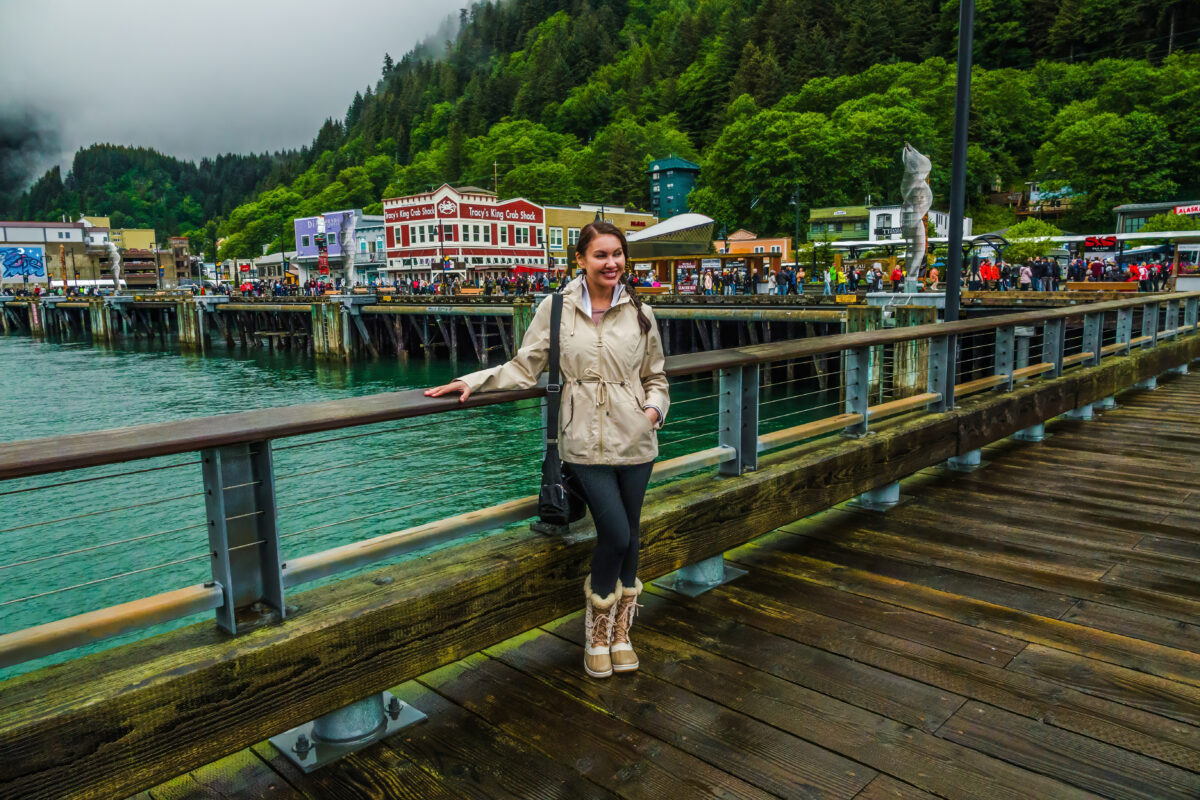 Shoes
Here is a warning for my more fashionable ladies, you do not need to pack a million shoes. When you go on a cruise, there is tons of walking. These ships are long and walking around the port towns can be a few miles. You know how you have cute shoes that are comfortable but not comfortable to walk around all day at Disneyland? Yeah, don't bring those shoes. I wore sneakers 90% of the time. Even my flip-flops weren't as comfortable as I hoped (can someone please tell Tory Burch to make more comfortable flip-flops!).
Also, you really do not need rain shoes unless you are in a kayak or canoe. Most glacier excursions give you snow booties that slip over your sneakers. Even on a boat, your feet will stay dry. If you do bring water shoes, just stick to smaller duckhorn sperries. My adorably fancy Sorel snow/water shoes were completely unnecessary and took up a ton of space in my bag.
You really only need sneakers, a pair of dress shoes, and a very comfortable pair of flip-flops or slip-ons to wear around the ship.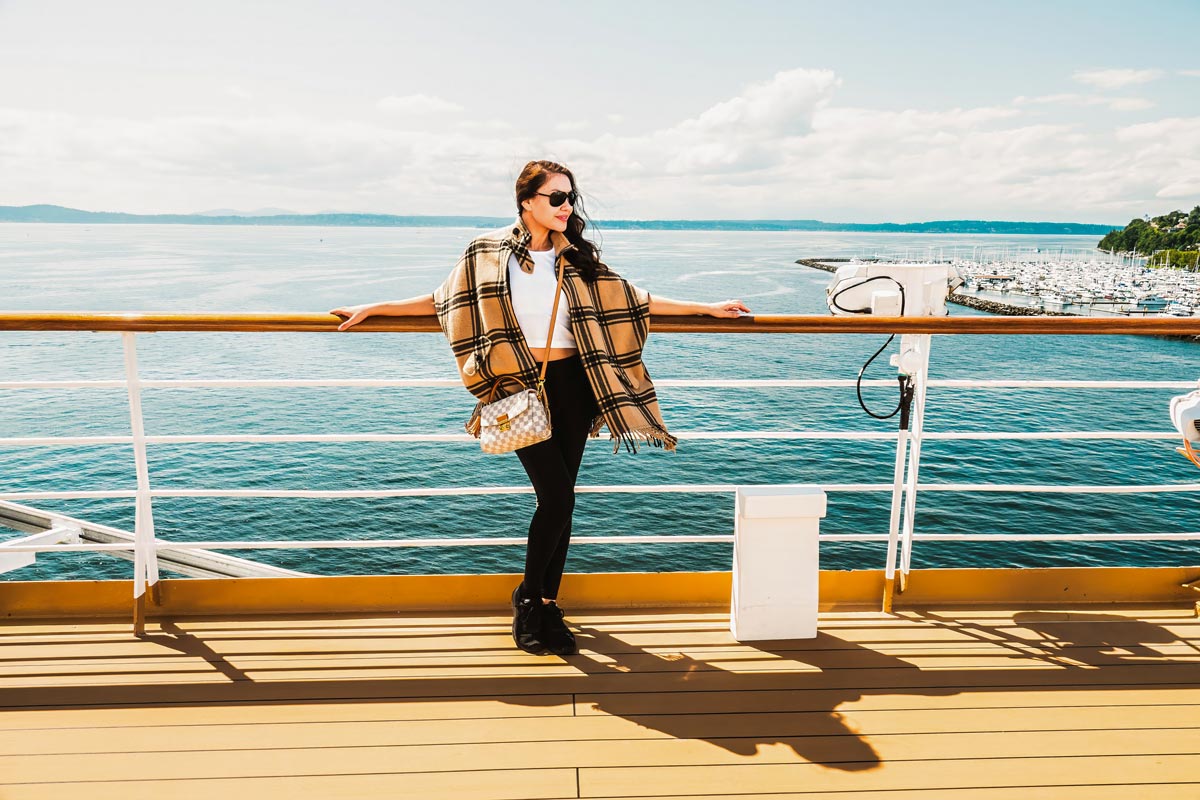 My Biggest Alaska Cruise Outfits Tip
The biggest tip that I learned about packing Alaska cruise outfits was that comfort is key. You know what I wore 80% of my time in Alaska? The outfit you see pictured above. My workout leggings, a comfortable workout top, an easy stylish poncho, and sneakers. Not only was it incredibly comfortable but it was cozy for chilly mornings grabbing coffee on the ship, perfect for the airplane, and still stylish enough to explore the different cities at port. When you're packing your Alaska cruise outfits, go for athleisure.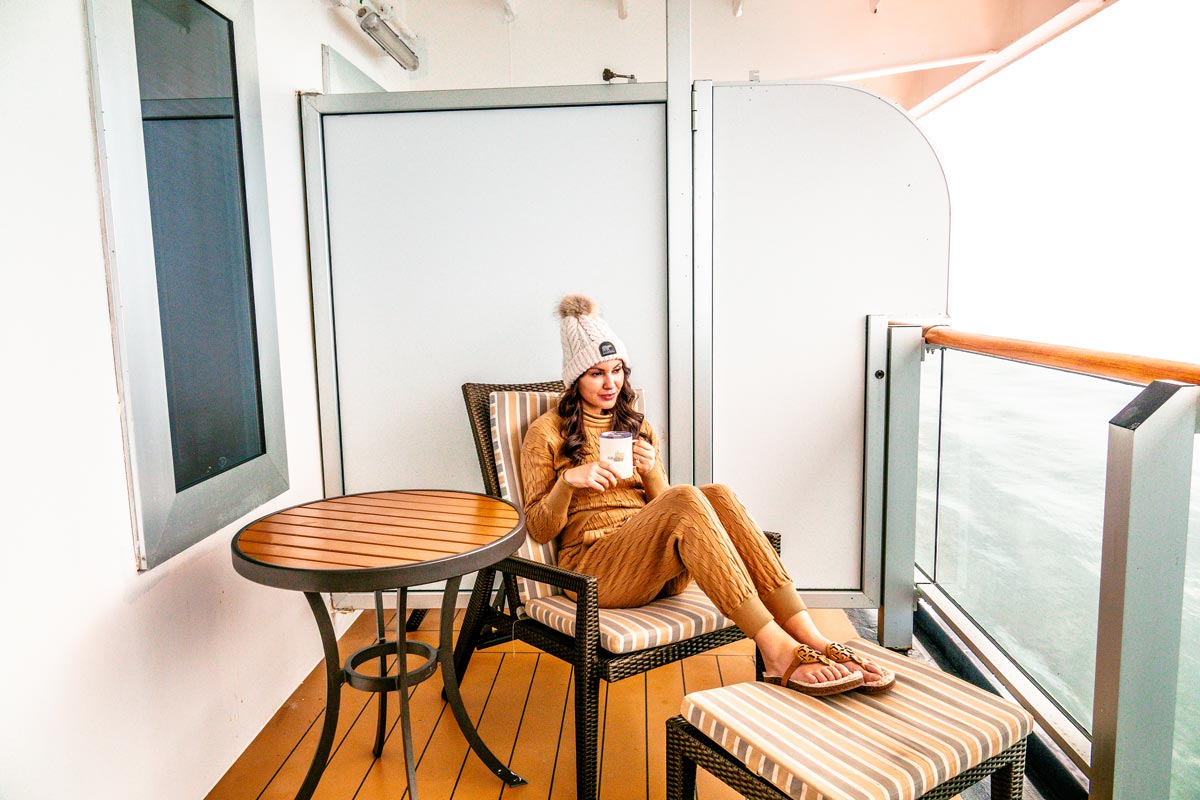 Loungewear Chic
I also recommend bringing cute loungewear that you can just wear around the ship. Instead of typical pajamas, think of quality sets that are comfortable to wear in your room, grabbing coffee, or while enjoying breakfast in the MDR. I also like athletic tank tops with built-in bra cups so they are comfortable but still modest enough to walk around the ship without announcing to the world that you're chilly if you get my drift!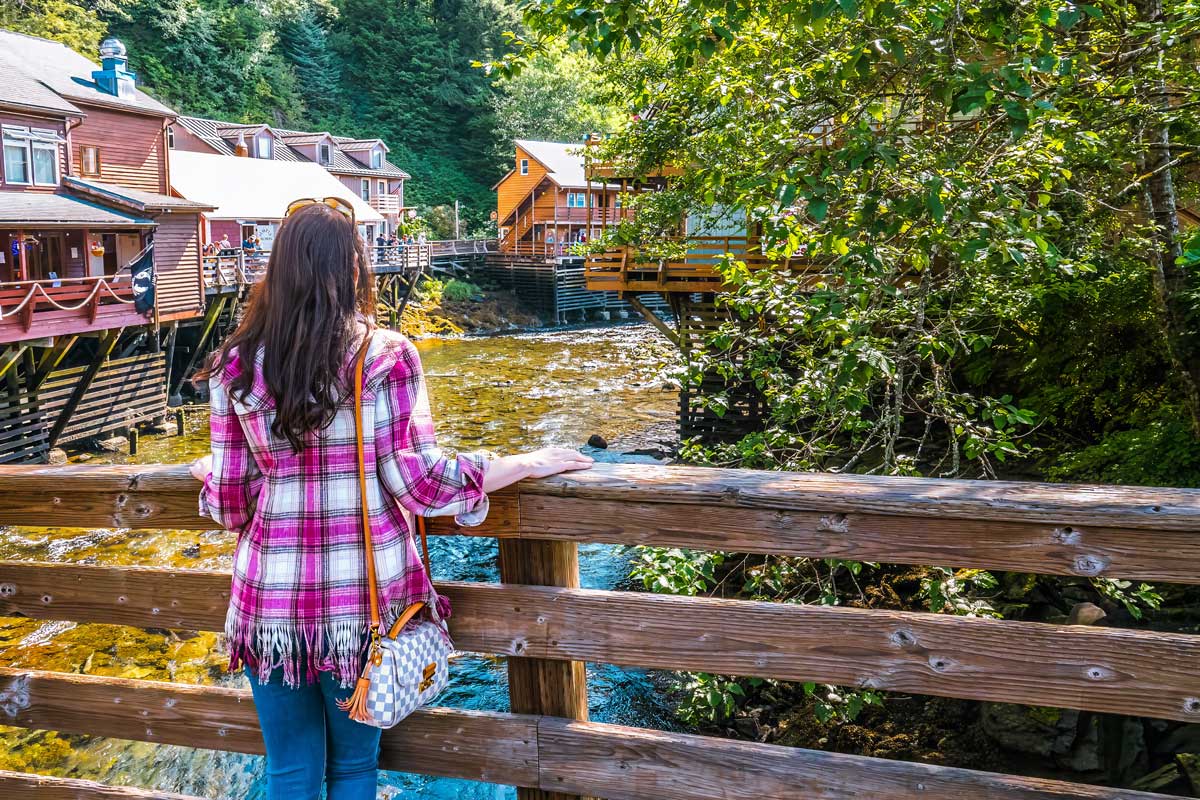 Do You Need to Dress in Layers?
Everyone says to dress in layers but you do not have to overdo it. You do not need a jacket and a puffer vest. I brought a puffer vest and it was totally unnecessary. You need a few basic athletic tank tops, maybe a short-sleeved polo, a few basic long-sleeve shirts, a light jacket, a heavier parka, a light raincoat, or even a heavy cute flannel, like what I wore in the picture above, that you can just throw on if it feels chilly.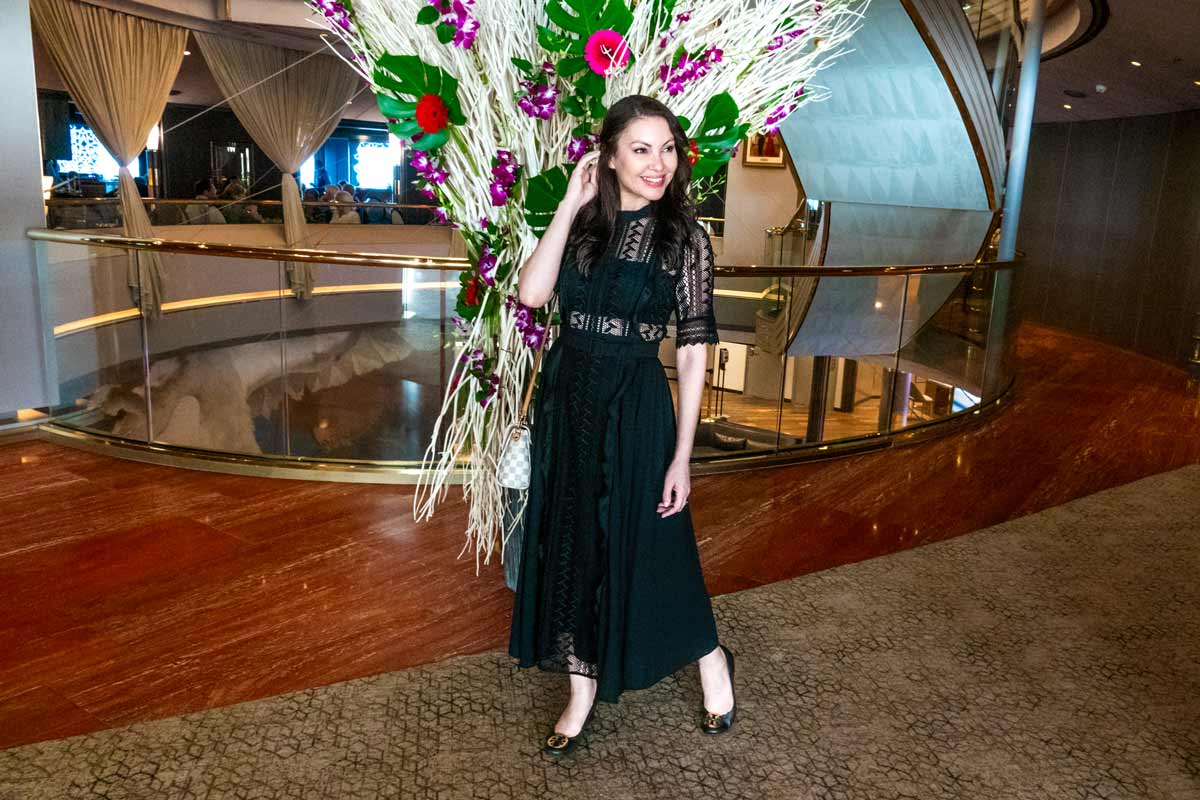 Formal Gala Nights
Almost every cruise ship has formal nights in the main dining room. I thought it was only 1, but it is actually 2 on a 7-day cruise. What I also realized was that if you plan on eating at some of the specialty restaurants you may want to be more dressed up. I wished I had brought at least one more dress and maybe a pair of nice slacks with two blouses.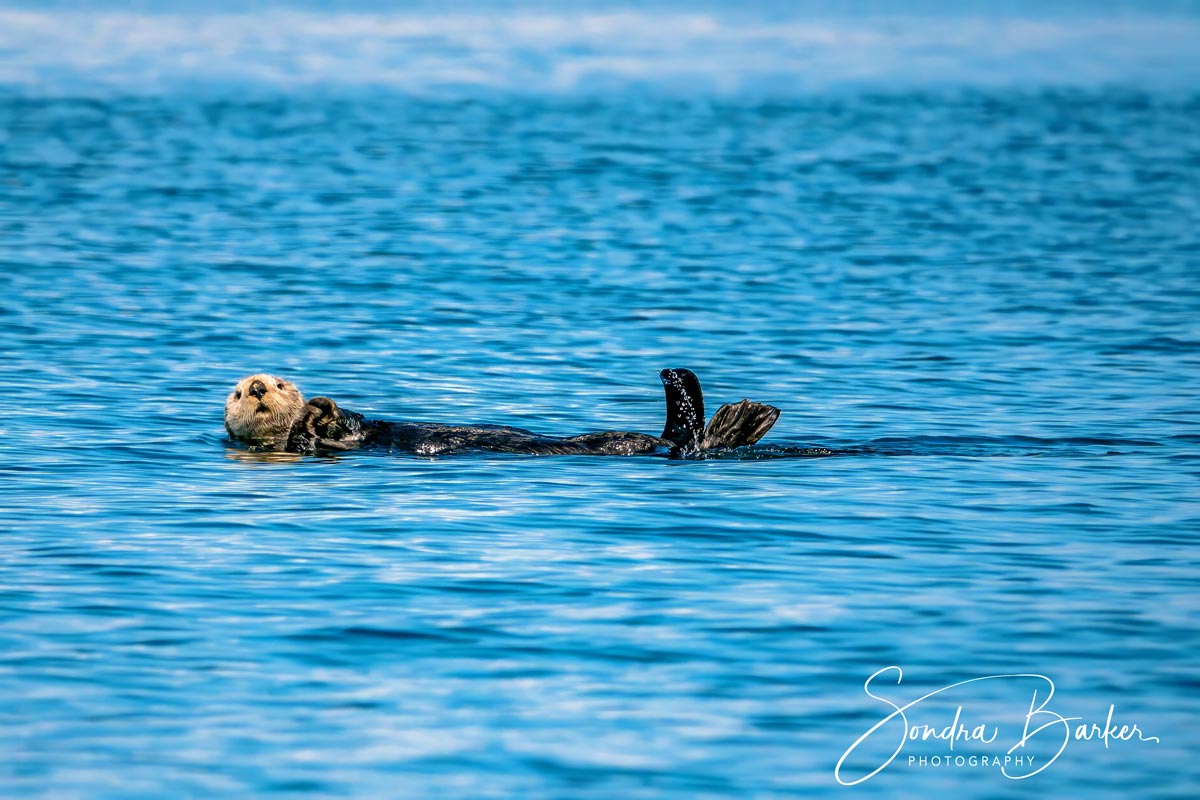 Packing Tips for Photography
Alaska is absolutely breathtaking and you may want to capture every moment. I highly recommend the Sony RX10 IV as a travel camera since you will not need to switch lenses and it can zoom 24-600mm. This camera takes fantastic landscape and wildlife photography. The shot above was taken with this sony camera zoomed in at a full 600mm on a moving boat!
If you're a seasoned photographer, definitely bring a tripod, remote clicker, and an easy waterproof bag you can slide over the camera if needed. Also, remember to bring plenty of batteries and several SD cards. I also recommend a polarizing filter since most of the photos will have water reflections.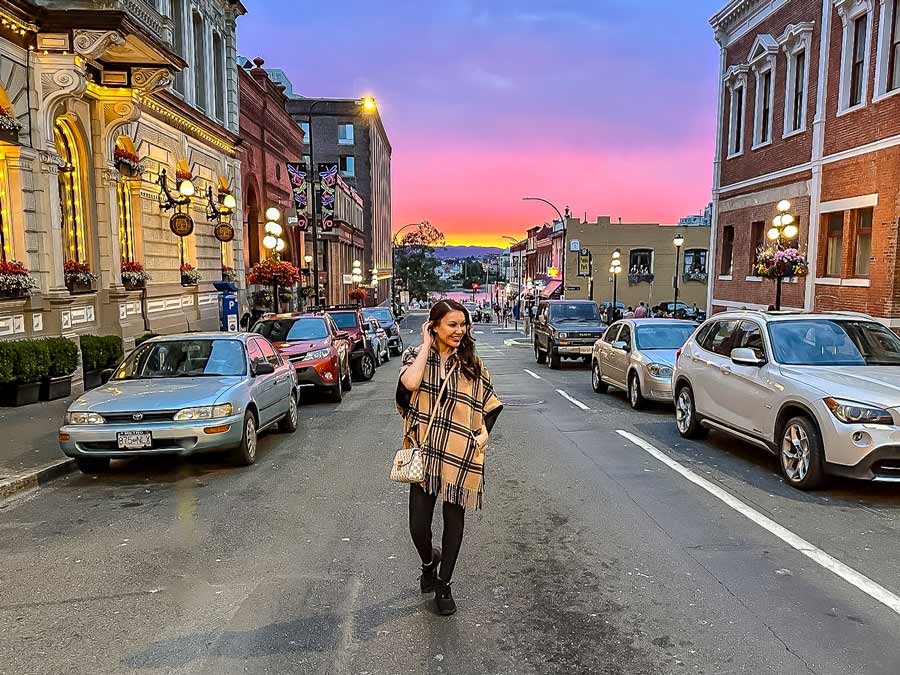 Other Items
There are also a few items I want to highlight which I always end up buying if I wasn't savvy enough to pack it myself. First, bring a bag of medication on your cruise. Our carry-on was like a mini pharmacy and we used almost everything we brought. Bring daily vitamins, fiber, a decongestant, Tums, Dramamine, anxiety pills if you need them, anti-nausea, allergy medication, cough drops, Dayquil, Nightquil, and petiolate powder packets.
Two other items I always bring with me are a reusable water bottle and a thermos to keep my coffee warm or to fill with hot water.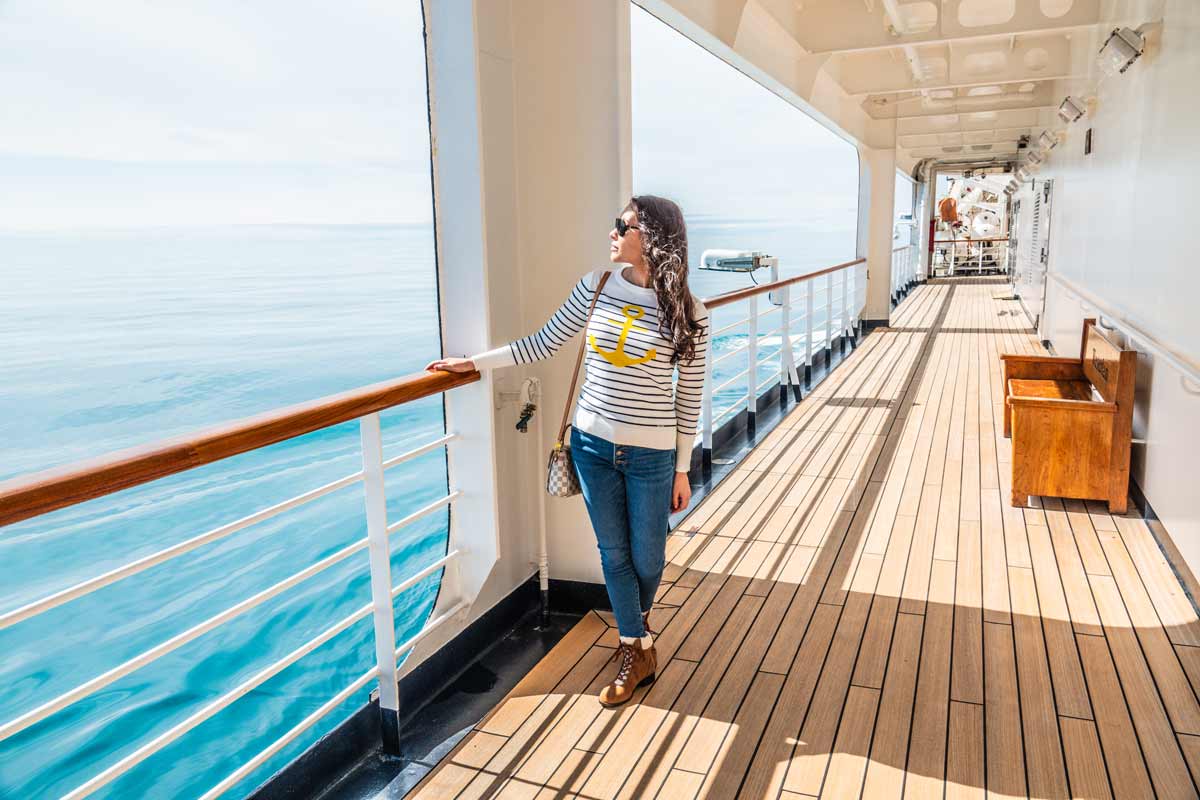 Alaska Cruise Outfits List
Below is a list of clothes to pack for your Alaska Cruise based on what I learned from my previous trip. I should add it's also easiest to keep your colors neutral so everything goes together. You can never go wrong with black, white, and grey.
Pro-tip: Most cruises will allow you to bring bottles of wine. On our Holland America cruise, you can bring two bottles per person and it's only a $20 corkage fee!
Tops
Pants/Dresses
Shoes/Other
Sneakers
Flip-Flops or Slip-ons
Dress Shoes
Swimsuit
Cover Up
gloves
undergarments & socks
Alaska Cruise Packing List (non-clothes)
Camera and/or go-pro
binoculars (most suites come with them)
sunscreen
medications
AirPods
laptop & Ipad
Skincare
Light Makeup
Haircare
dental care
phone & laptop chargers
reusable water bottle
sunglasses
Waterproof crossbody bag or backpack with a waterproof cover
nicer purse
travel kit with things like scissors, bandaids, sewing kit, nail file, cuticle clippers, etc.)
Things I Packed and Didn't Need
Here is a list of items I packed and could have left behind. I wore a few things because I had them, but in reality, I would have rather had more athleisure-type outfits. I've honestly never found jeans very comfortable and would have preferred to have more comfortable leggings instead. Bringing a puffer vest was completely not unnecessary. I also brought a zip-up Lululemon jacket and never wore it because my poncho was so comfortable and kept me warm. Finally, I brought way too many shoes, and after a while the hiking boots, rainboots, and even my flip-flops weren't very comfortable so I just wore my sneakers 90% of the time.
Pack for Weight Fluctuations
Finally, it's time to get real. My favorite part of taking a cruise is all the amazing food. Take into consideration that you may gain a few extra pounds. By the end of our cruise, my leggings were also the only thing that still tucked me in and made me look skinny. My formal dress was also very snug. I gained over 5lbs on my Alaskan Cruise thanks to how delicious the food on Holland America is! Do not bring clothes that will be unflattering or that you may not fit into should you enjoy some indulging.
If you found this list helpful or have any other questions about cruising to Alaska, don't hesitate to comment below!
Discover Our Travel Guides
View all of our travel guides and get tips on things to do, where to stay, and what to eat at each destination.