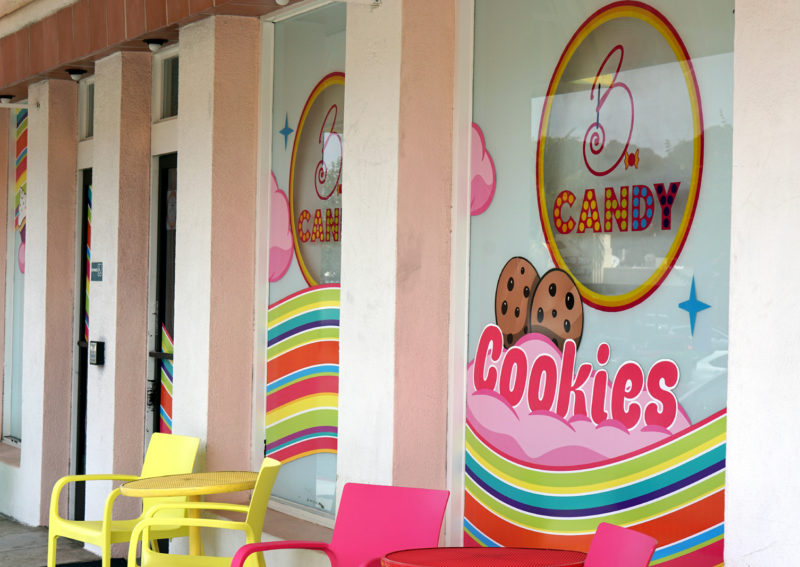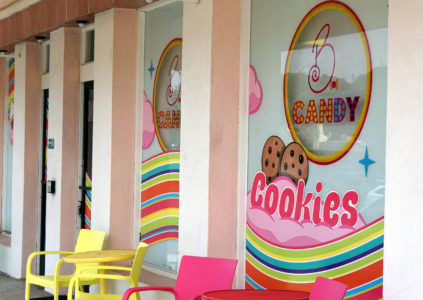 If you love candy, toys, unique gifts, and delicious desserts then you are going to go crazy for B.CANDY.
B.CANDY has become an icon in Corona del Mar with fun and colorful pictures of unicorn murals and sprinkle rainbow cakes posted all over Instagram. I have always wanted to visit B.CANDY and was so excited to head over last week to learn more about their unique boutique and new store opening in Huntington Beach.
As soon as you walk up to B.CANDY you feel as if you are walking onto the board game Candyland. You could literally spend hours looking through all their toys and treats. I immediately found great gag gifts. Then my eyes went straight towards their super clever cocktail napkins that made me want to plan my next fun California soiree with all the girls.
You"ll find your favorite vintage candy from airheads, pez, poprocks, and even more glamorous candy like pearl gumballs. The store is constantly changing so you are bound to discover something new each time you visit. If you are looking for the most clever and adorable items and decor during the holidays you can bet that B.CANDY will have the best finds. I easily spent over 2 hours looking through all of their goodies.
After collecting all the candy, toys, and gifts, its time to enjoy some tasty treats. B.CANDY is known for their awesome ice-cream flavors like cookie monster, fruity pebbles, and whopper. If you're on Instagram you've probably already seen their super colorful rainbow cake covered in sprinkles.  Everything is so creative, delicious, and homemade. If you are looking for a great place to take the family or a unique experience then B.CANDY is a must visit.
With so much success in Corona del Mar it was only a matter of time before B.CANDY opened a second location. This weekend October 16th from 1pm-3pm they will be having their Grand Opening in Huntington Beach with face painting, giveaways to the first 50 guests, raffles, and fresh spun cotton candy. If you've ever been to one of their events before then you already know they are not to be missed!
B.CANDY Pacific City
21058 Pacific Coast Highway M210
Huntington Beach, CA 92648
B.CANDY Corona del Mar
3100 East Coast Highway
Corona del Mar, CA 92625
www.BCANDY.com