I have a future mother-in-law who loves a naughty southern-style brunch and Jimmy's Famous Tavern in Orange County is one of her regular brunch spots. She recently introduced me to this fantastic restaurant and I've been thanking her for it ever since. If you enjoy crispy fried chicken, decadent country gravy, and out-of-control bloody mary's, this spot is for you. Take a look at our visit and see for yourself!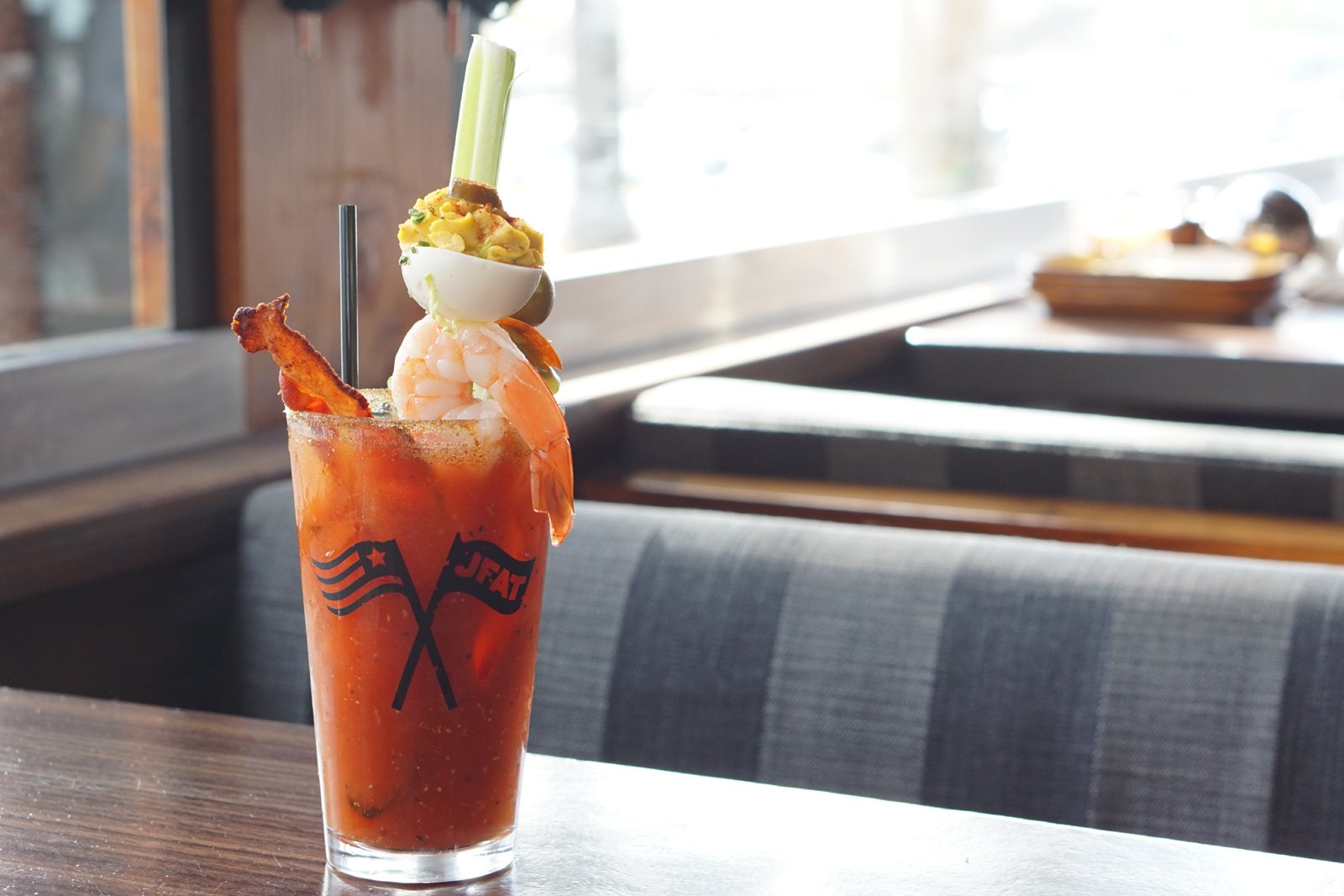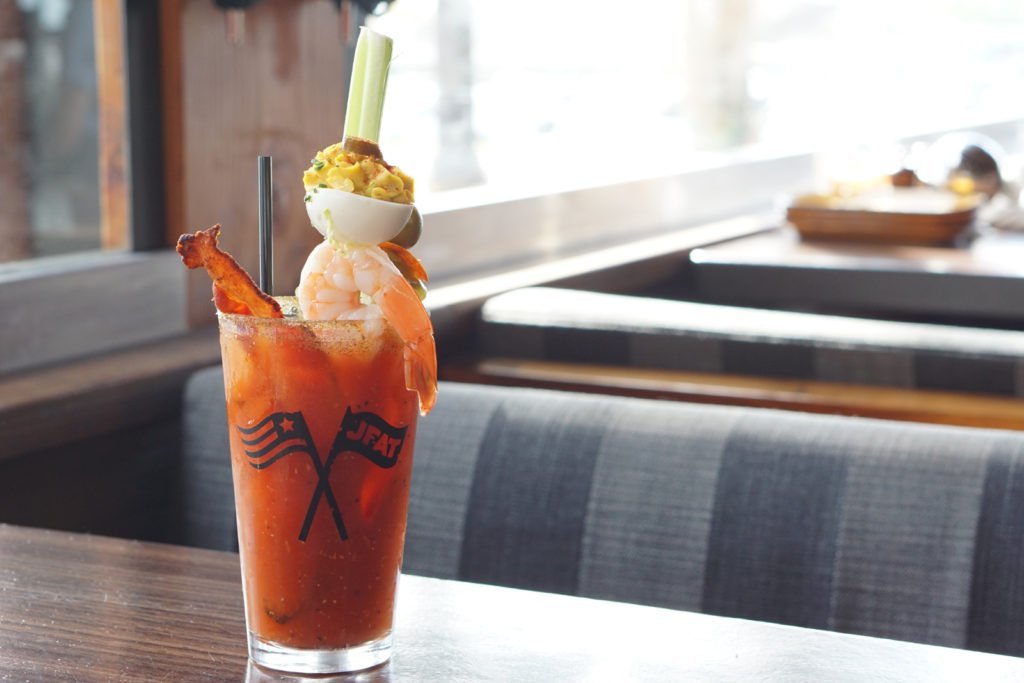 Jimmy's Famous Tavern Bloody Mary with bacon, chilled shrimp, and a jalapeno deviled egg.
First, I recommend starting your visit with one of JFAT's famous bloody mary's. These are a meal within themselves so think of this as your starting appetizer. Their "Meal Mary" features a piece of crispy bacon, shrimp, blue cheese stuffed olive, celery, paper jack cheese, salami, and is topped with a jalapeno deviled egg. This is easily one of the best bloody mary's I've ever had in my entire life.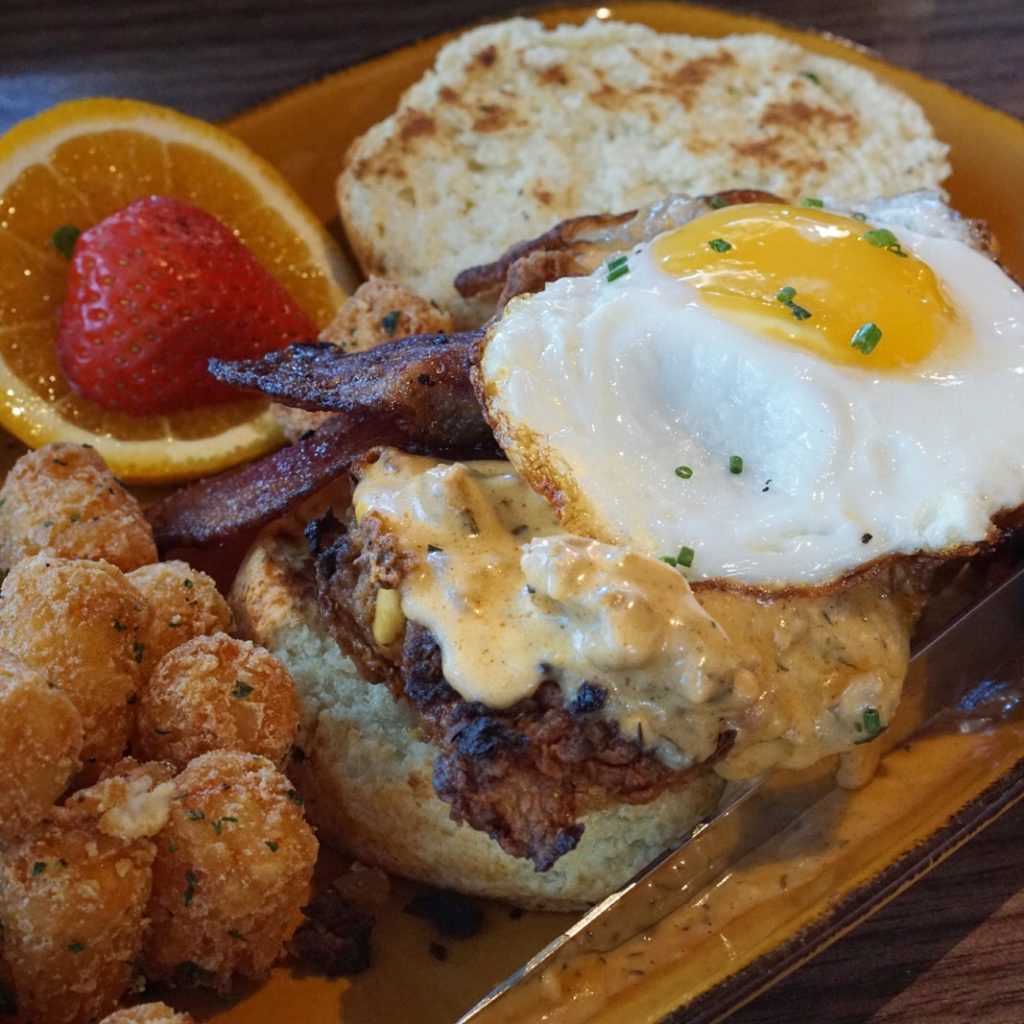 The Bubba features fried chicken, Sunnyside eggs, and crispy bacon atop homemade biscuits smothered in country sausage gravy.
My initial instinct was to stay away from the fried chicken, but as they say "when in Rome." Luckily I didn't hesitate to order "The Bubba" which is their fried chicken with applewood smoked bacon, sunny side up egg, homemade biscuits, and sausage gravy. Needless to say, that was a great decision. Their fried chicken is out of this world. Perfectly crispy, light, fluffy, tender, and juicy. In other words, it was perfection.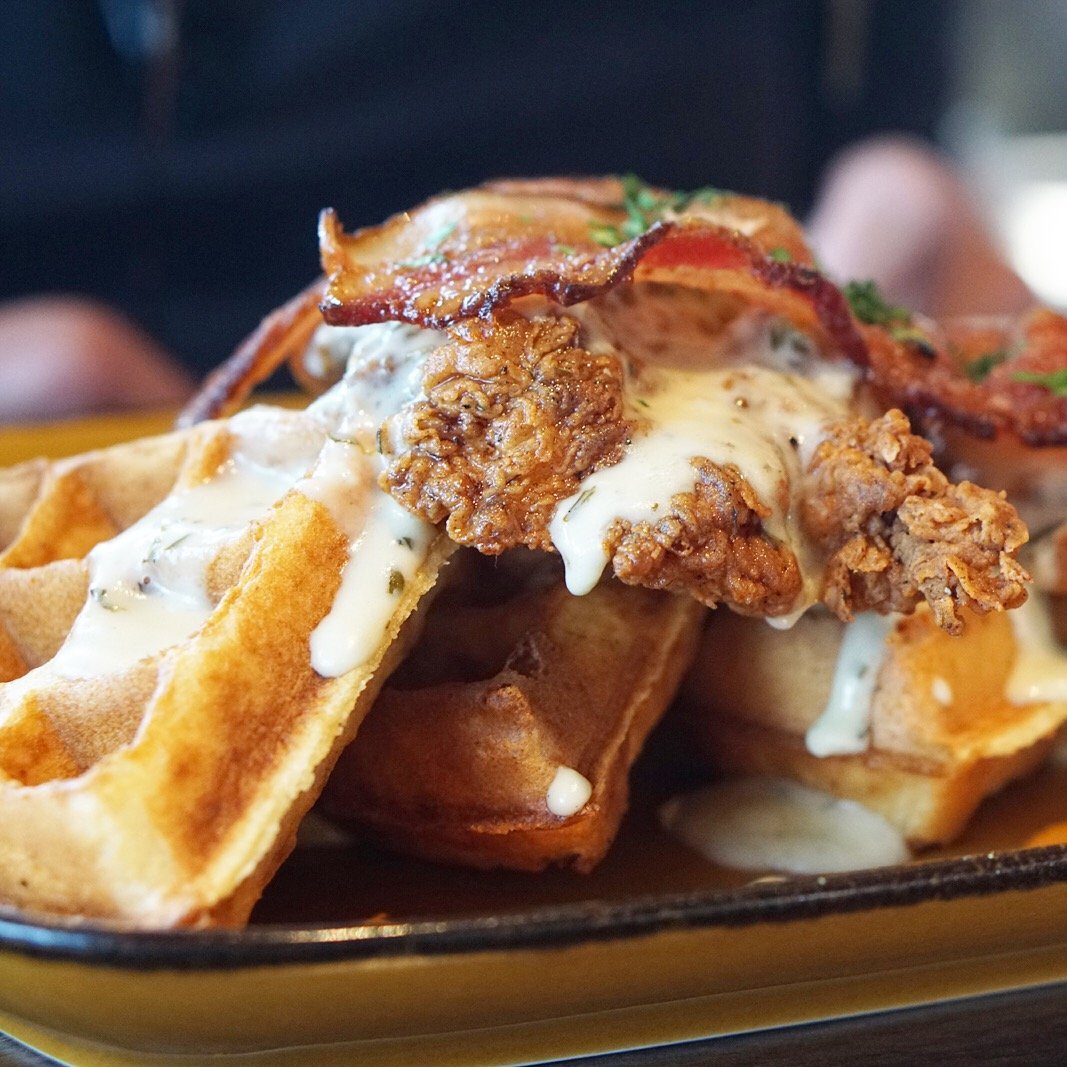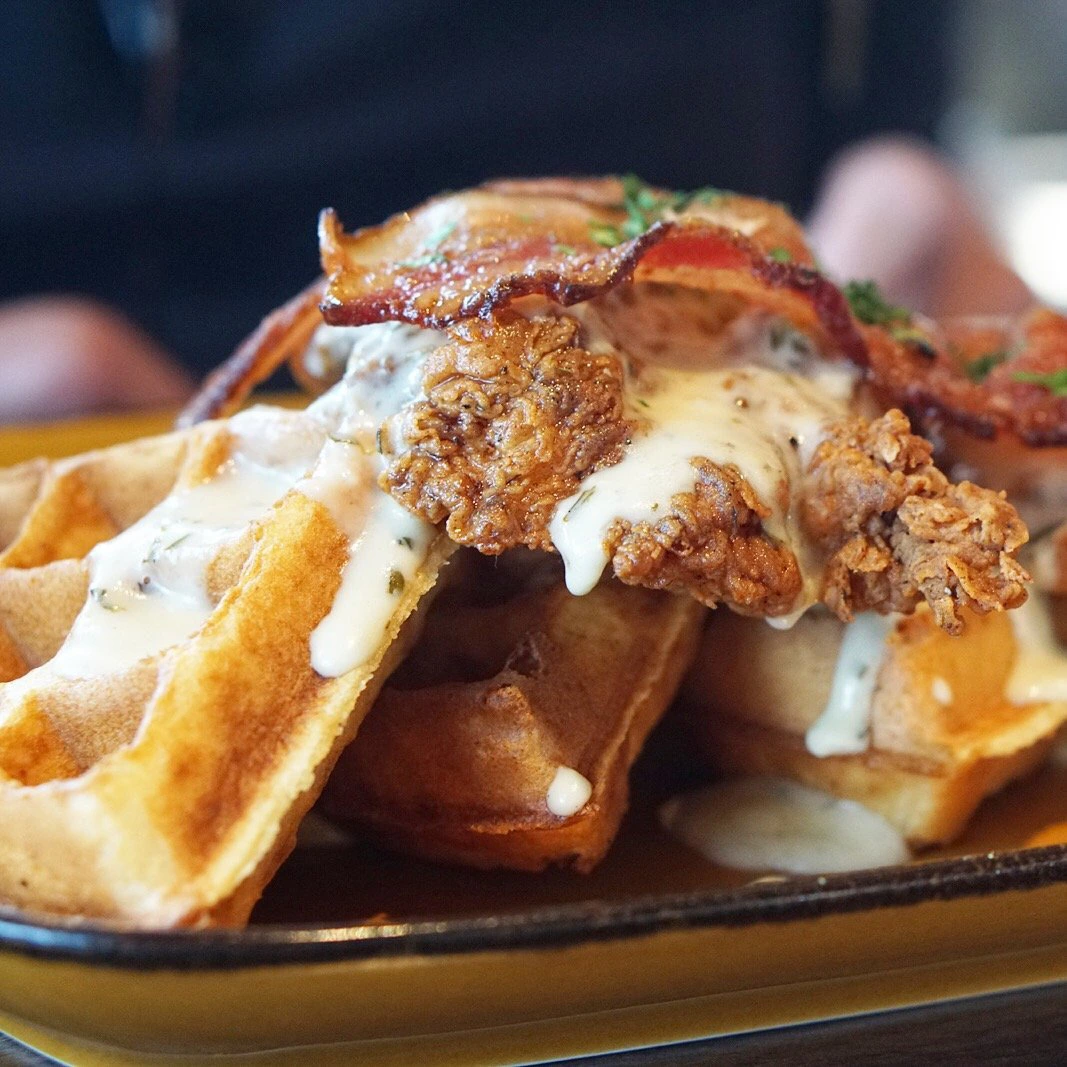 Buttermilk fried chicken with malted ale waffles are easily the best in Orange County.
My soon to be mother-in-law ordered the Buttermilk Fried Chicken and Malted Ale Waffles. She orders chicken and waffles anytime she spots them on a menu and was gracious enough to share a bite with me. Let me just tell you, Roscoe's has nothing on these chicken and waffles.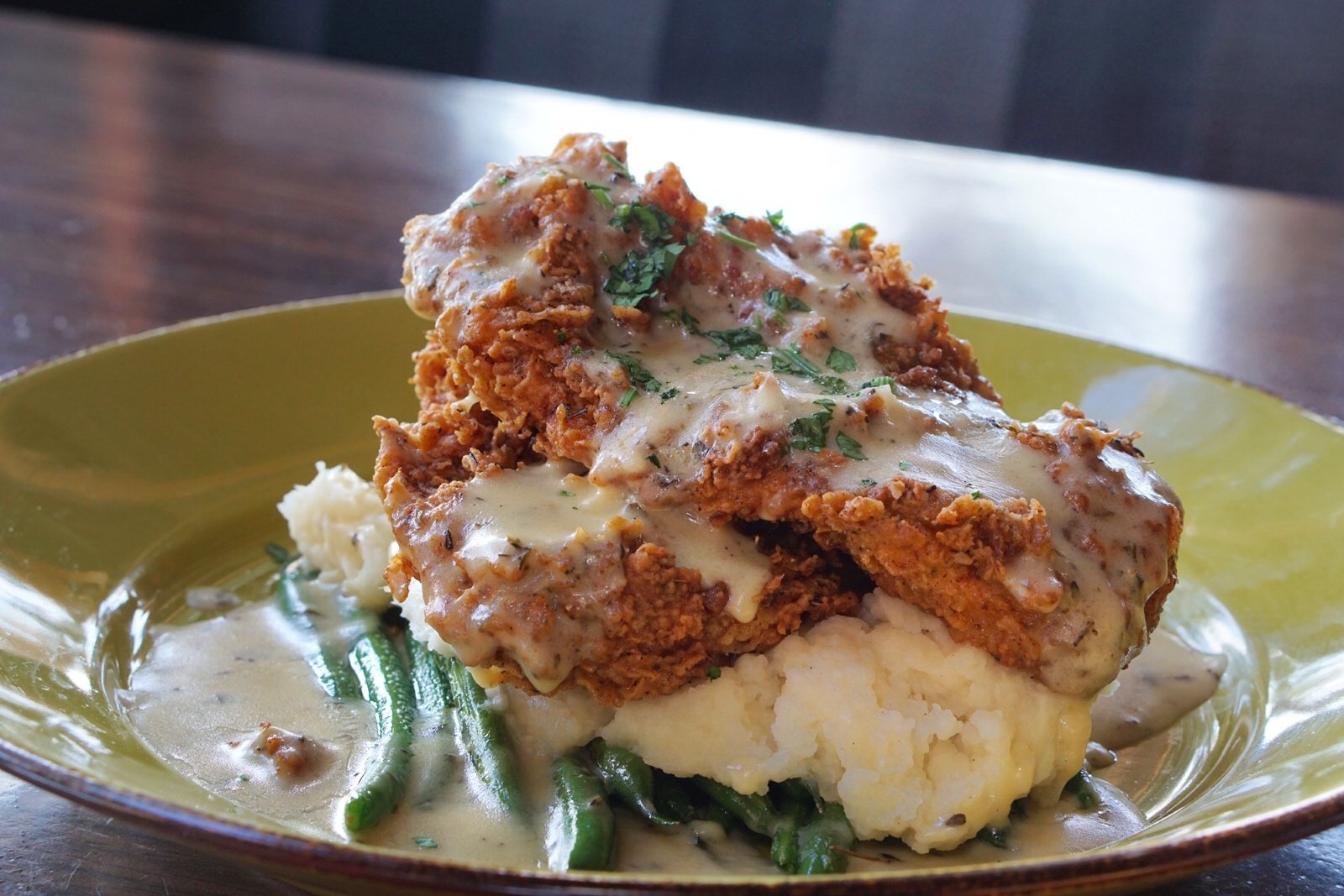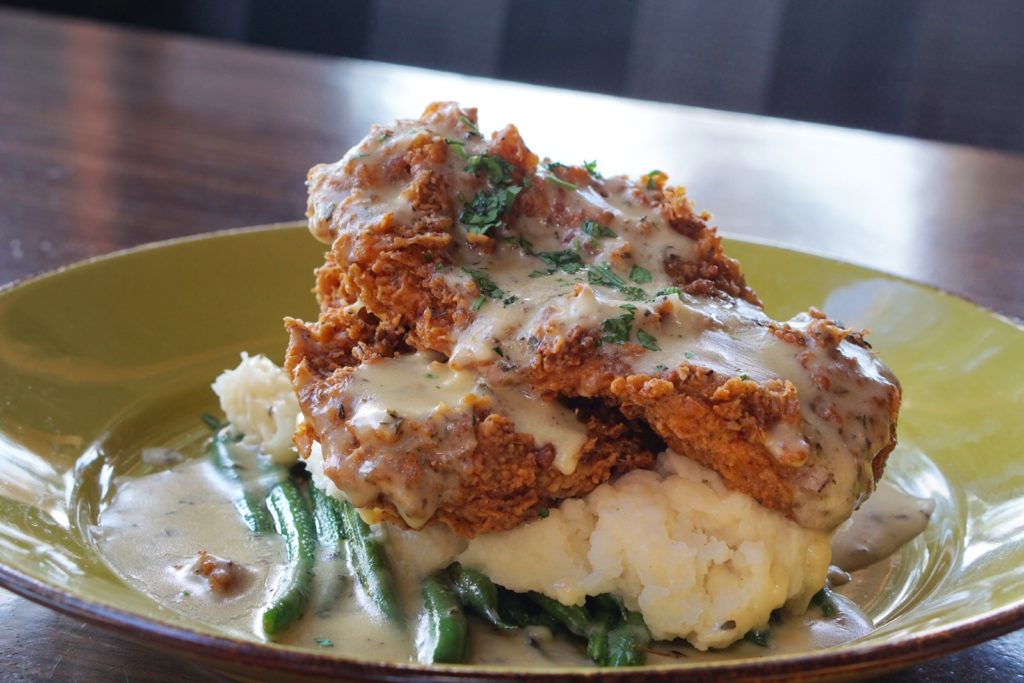 In addition to brunch, Jimmy's Famous Tavern also has an amazing dinner menu!
The brunch at Jimmy's Famous Tavern was so delicious, I decided to return for dinner and was not disappointed. I couldn't resist ordering that buttermilk fried chicken again. Their Fried chicken dinner, served with garlic mashed potatoes, thyme gravy, and green beans, is phenomenal. Fried chicken is my weakness in life and JFAT fulfills all my glutenous needs.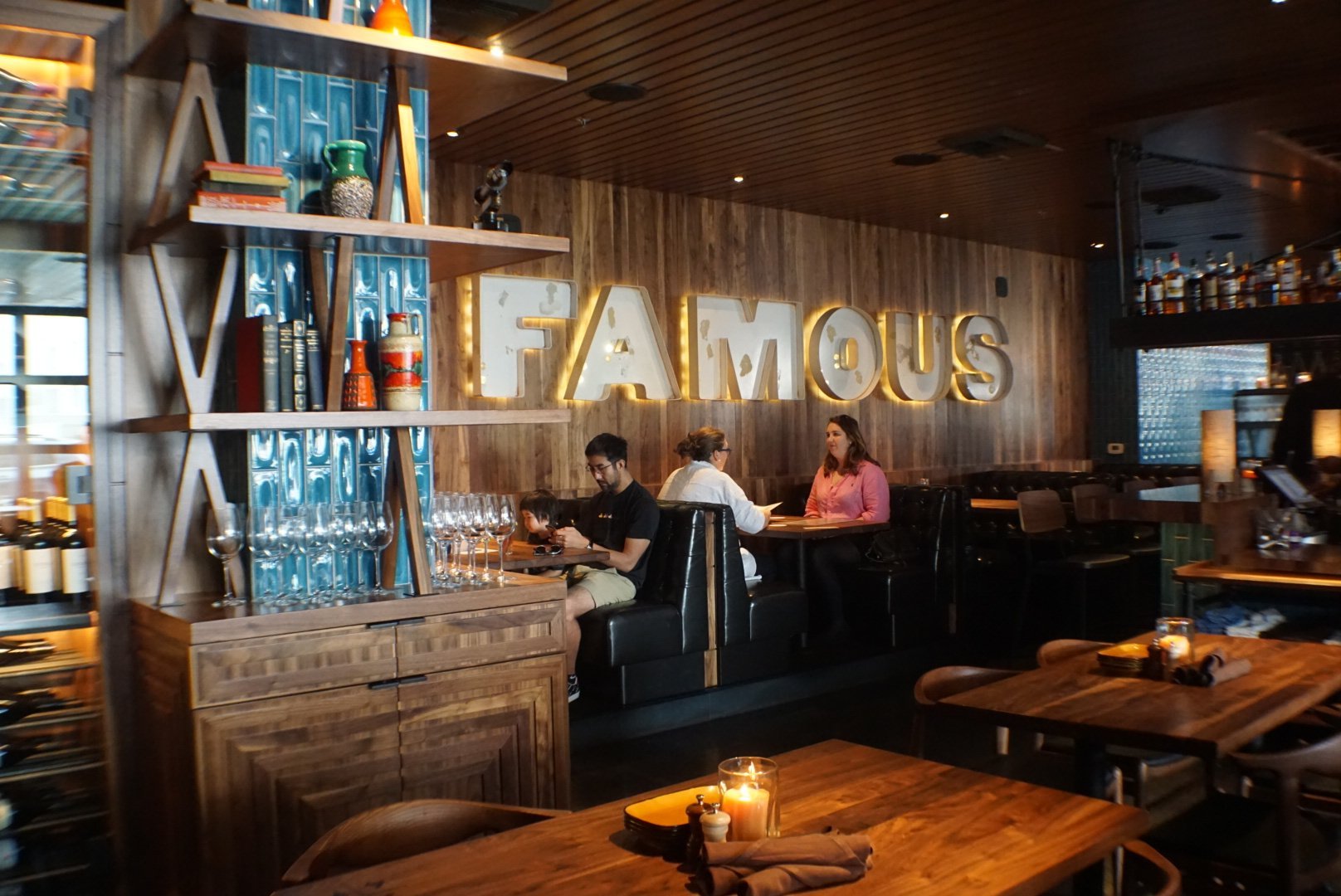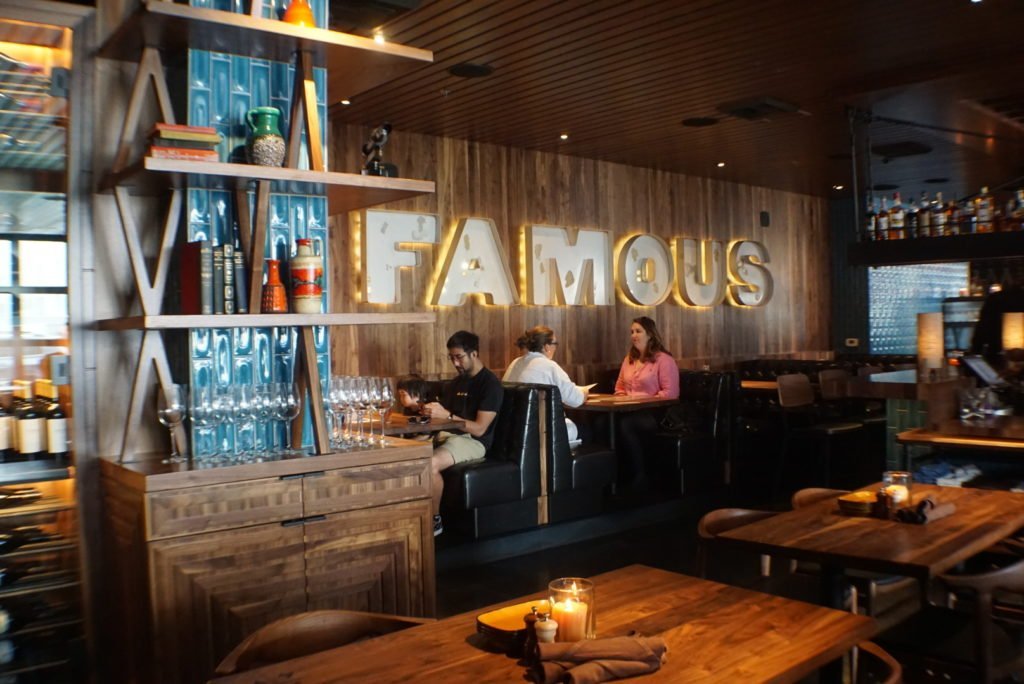 Jimmy's Famous Tavern (JFat) has locations in Dana Point and San Diego, California.
Jimmy's Famous Tavern
Dana Point Harbor
25001 Dana Point Harbor Drive, Dana Point
949-388-8900