One of my favorite restaurants, JFAT (Jimmy's Famous Tavern), just opened in Brea. While I normally visit JFAT for brunch, I was in the area during the evening and decided to check out their dinner. I am very happy to report that their dinner is just as awesome as their brunch!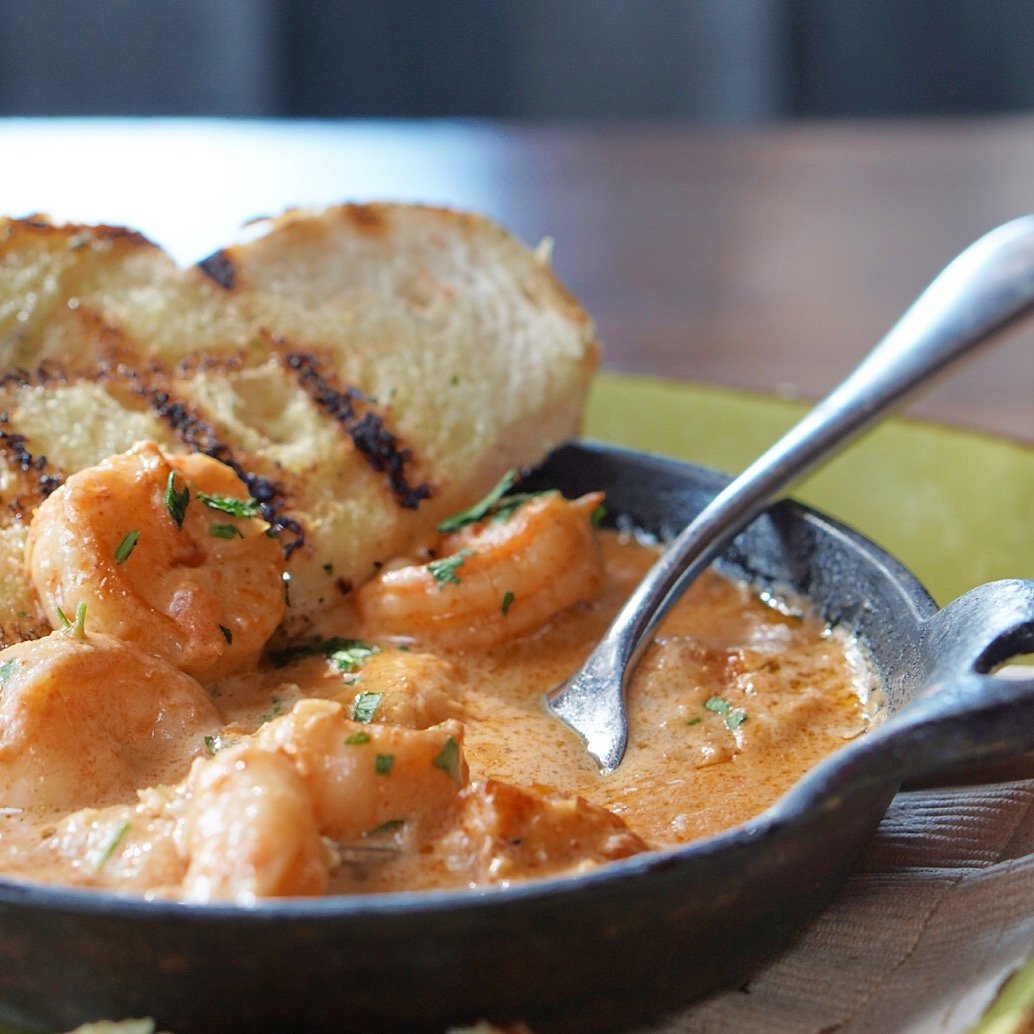 We decided to start the evening off with their two most popular appetizers, the Spicy Ahi Poke and their one of a kind Whisky Shrimp. All I can say is wow. I could just come here for those whiskey shrimp. That sauce is probably one of the most delicious sauces I've ever had. I am literally drooling just thinking about it again. It's almost unfair having to even look at this mouth-watering picture knowing I'm in my pajama's and have zero leftovers to enjoy. I can easily say I would come here just for these shrimp. Luckily all their food is also super tasty.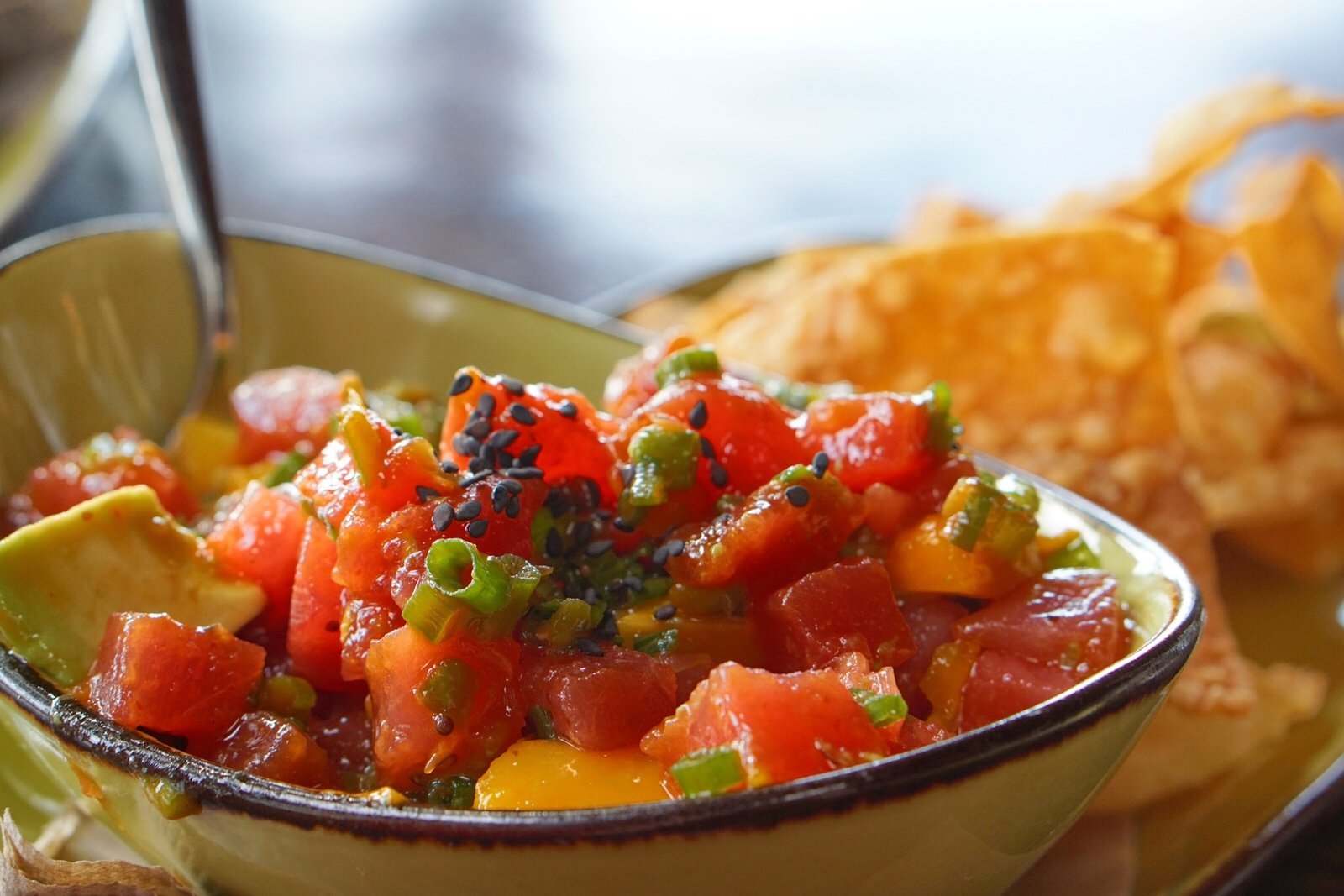 This is not to take anything away from their ahi. They make it exactly how I like it and what I really appreciate is that you can customize your spice level. Just ask the waitress and then can make it nice and mild for you. You will receive fresh cubes of ahi with chunks of mango and avocado served with wonton chips. The sauce that they mix it with is so good. Another winner from JFAT.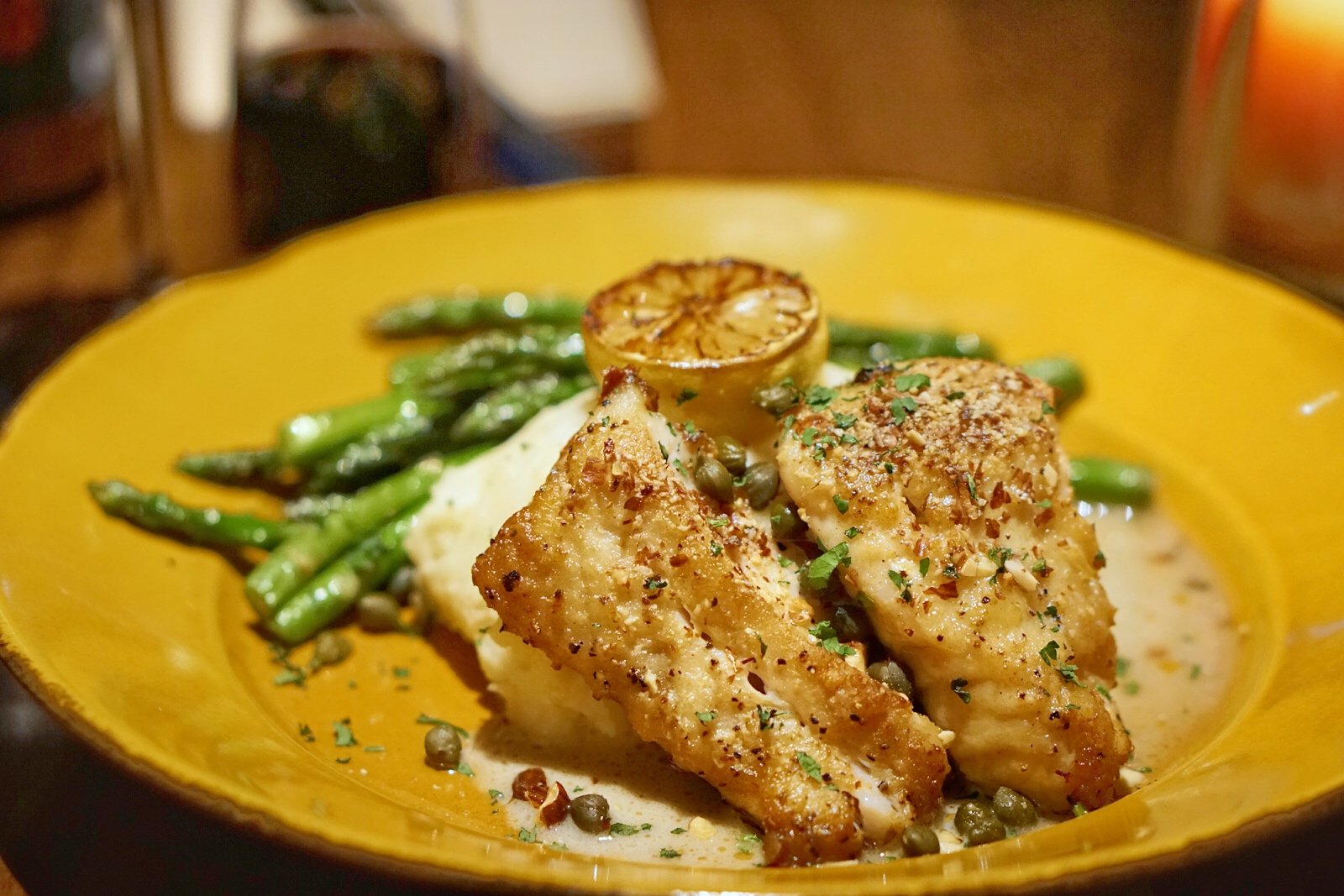 Then as the evening approached we were finally ready to order some entrees. It's a good thing I enjoy really long dinners because those appetizers were no joke. I couldn't just stop there, though. I mean what is the fun in that? So after chatting for over an hour I finally decided to try the Sea Bass Fish of the Day and their Tavern Steak. I mean just look at it. Need I really say more? They had me at almond caper butter sauce. These guys really know how to do comfort food like no one else.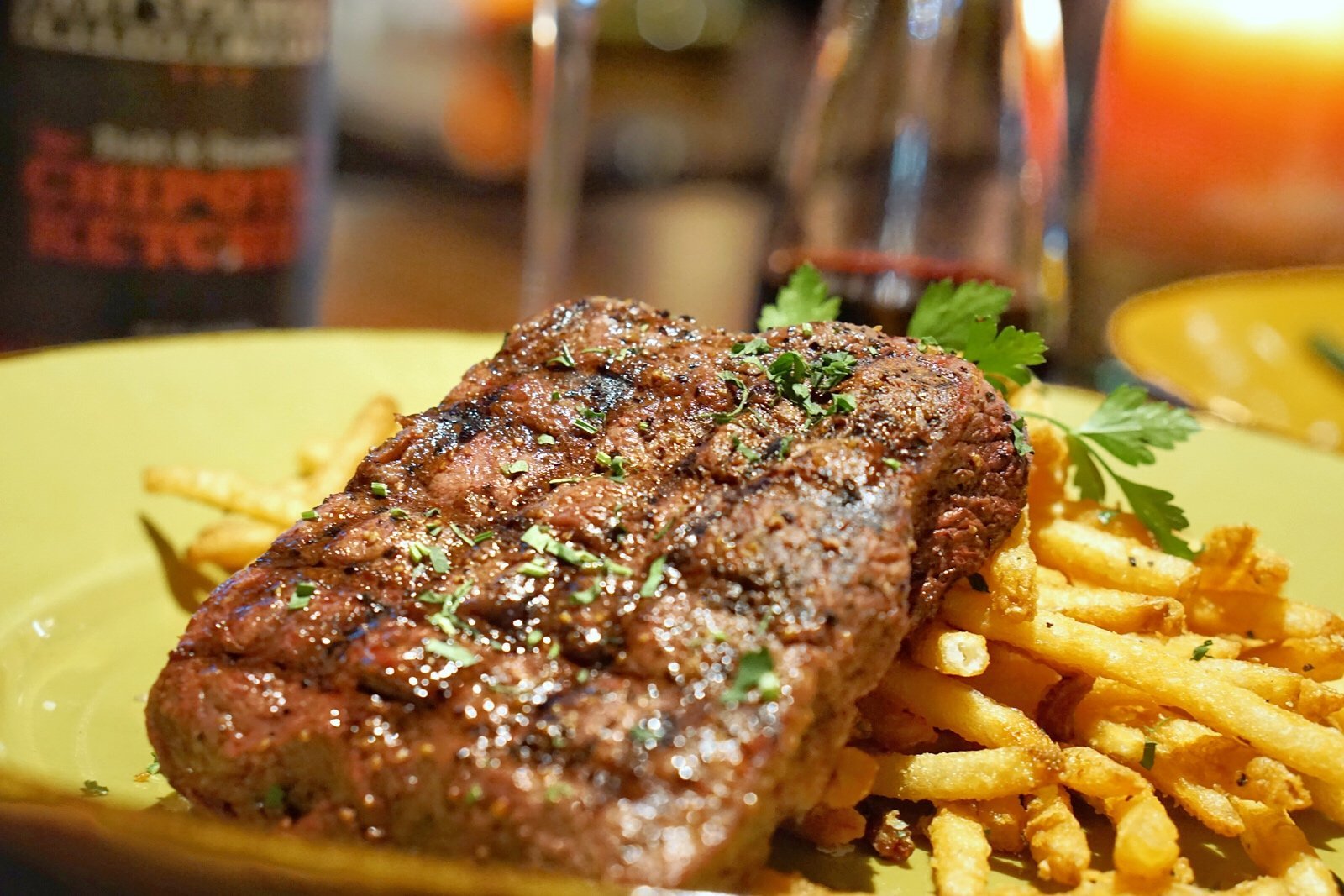 Finally, I did not skip dessert. I real woman never skips dessert just remember that ladies. If you want some dessert then you get your dessert. I NEVER skip dessert. I have the biggest sweet tooth. If someone made me choose between dessert and wine I would just walk over to a dark corner, crawl into a ball, and cry my little eyes out.
If I was being interrogated and they ate delicious desserts in front of me and wouldn't share, I would consider that torture. I would tell them whatever they needed to know.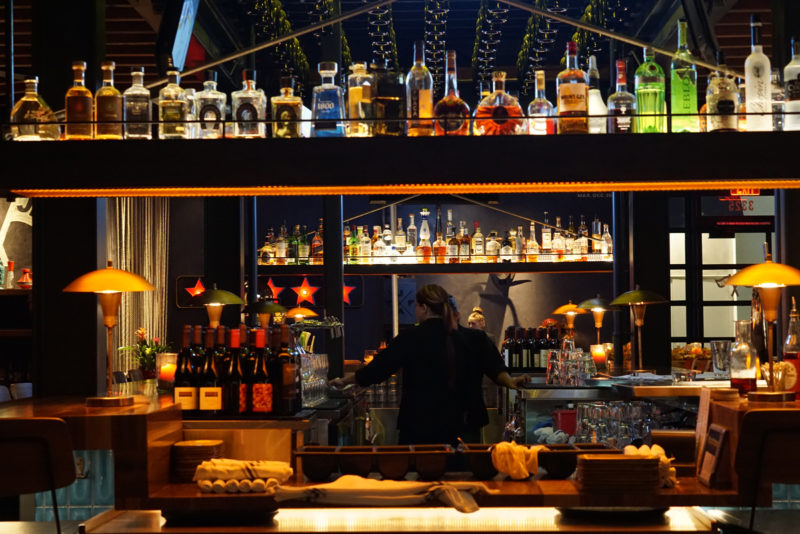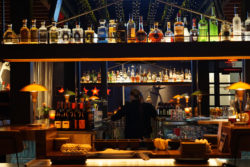 Jimmy's Famous American Tavern
3325 E. Imperial Hwy., Brea CA 92823
(714) 733-1310
www.j-fat.com