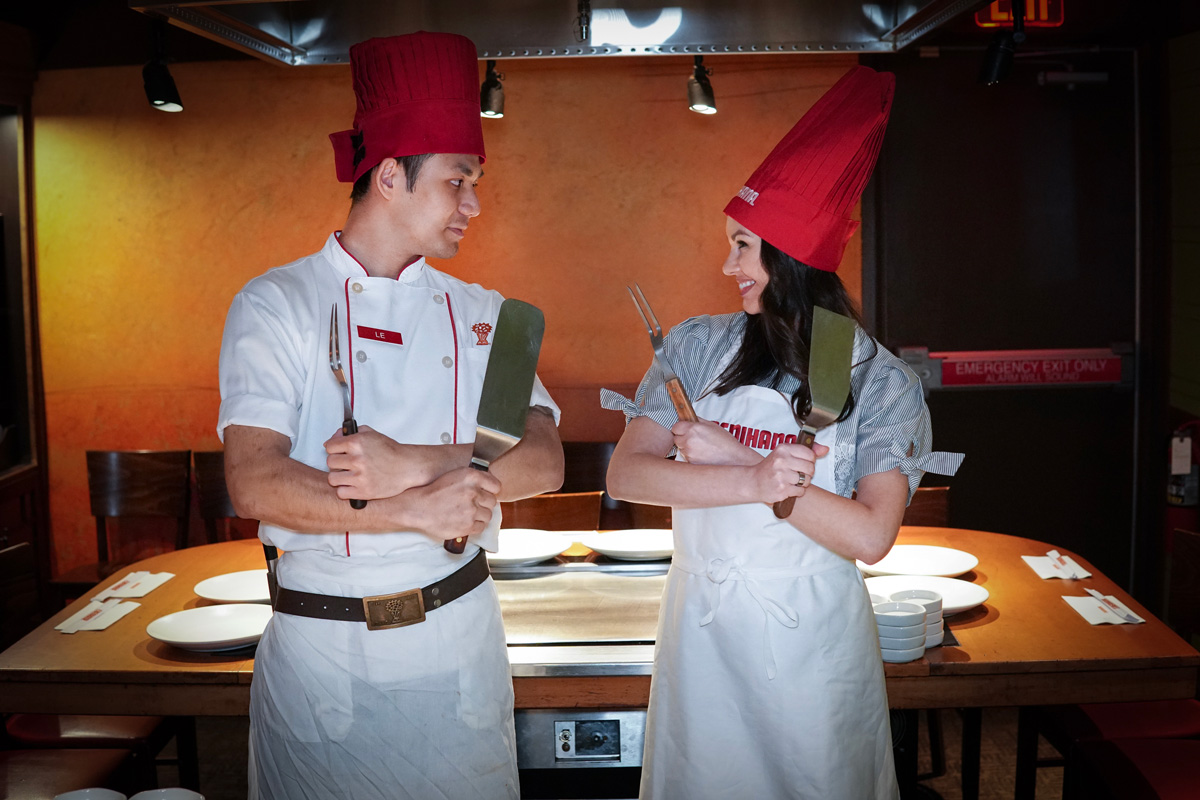 How many of you knew there was a Benihana Be The Chef experience where you could learn Teppanyaki and cook for your friends and family? Every time I visit Benihana I'm in awe of all the tricks and how they effortlessly create th perfect chicken fried rice. It makes me want to get up there and flip a shrimp tail in my hat while grilling the perfect NY Strip. I had absolutely no idea I could live out my teppanyaki dreams with a program called "Be The Chef".
Guests who sign up for the Benihana Be The Chef experience will spend an hour learning how to cook an entire dinner along with a few fun tricks. They will then get to cook for all their friends and family. How did I not know about this? You better believe the second I discovered this program I immediately signed up and documented the entire experience.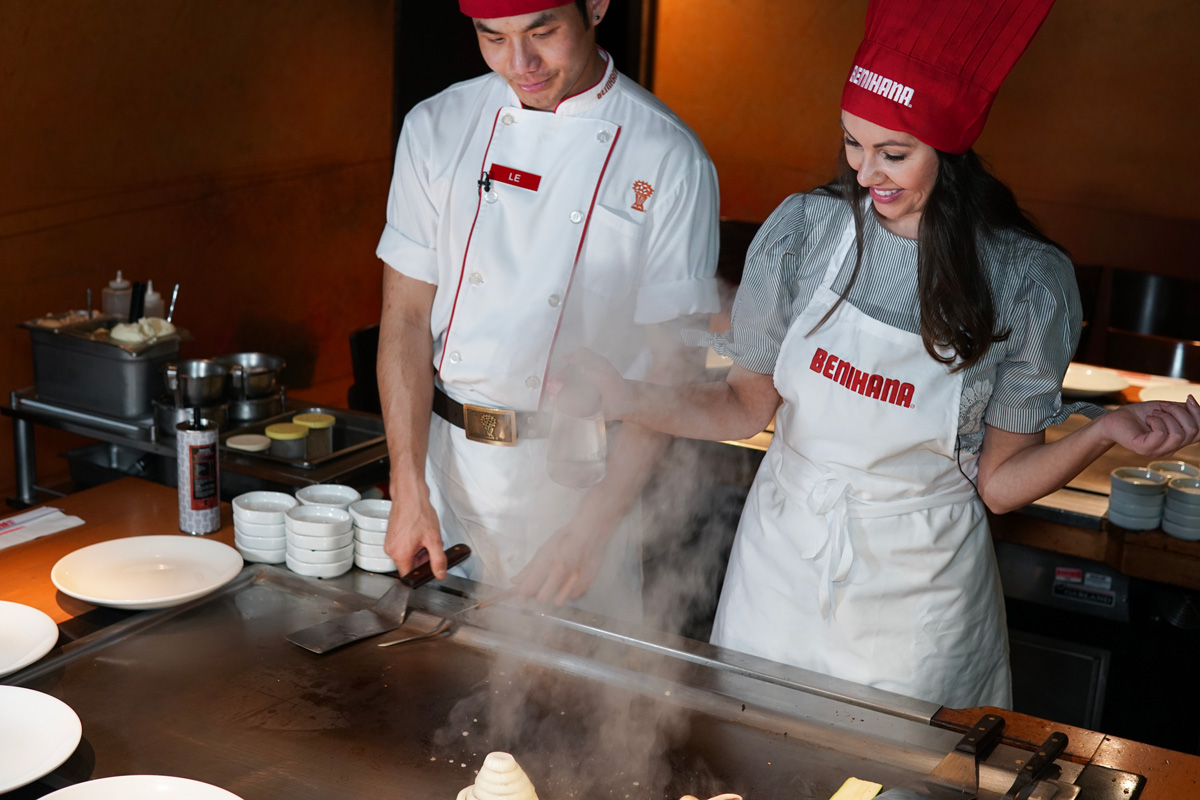 When I first arrived I received my very own signature Benihana red hat and apron.
When I first arrived for the Benihana Be The Chef experience at Benihana I received my very own Benihana apron and signature red chefs hat. I was in heaven and threw on my new outfit immediately. We then started learning a few tricks like flipping the utensils, egg roll, making the volcano and turning it into the tornado. All the classic tricks and cheesy jokes I always love when I visit. Let me just say that these guys are seriously talented because trying to flip the utensils was not easy, though I did land a few awesome catches!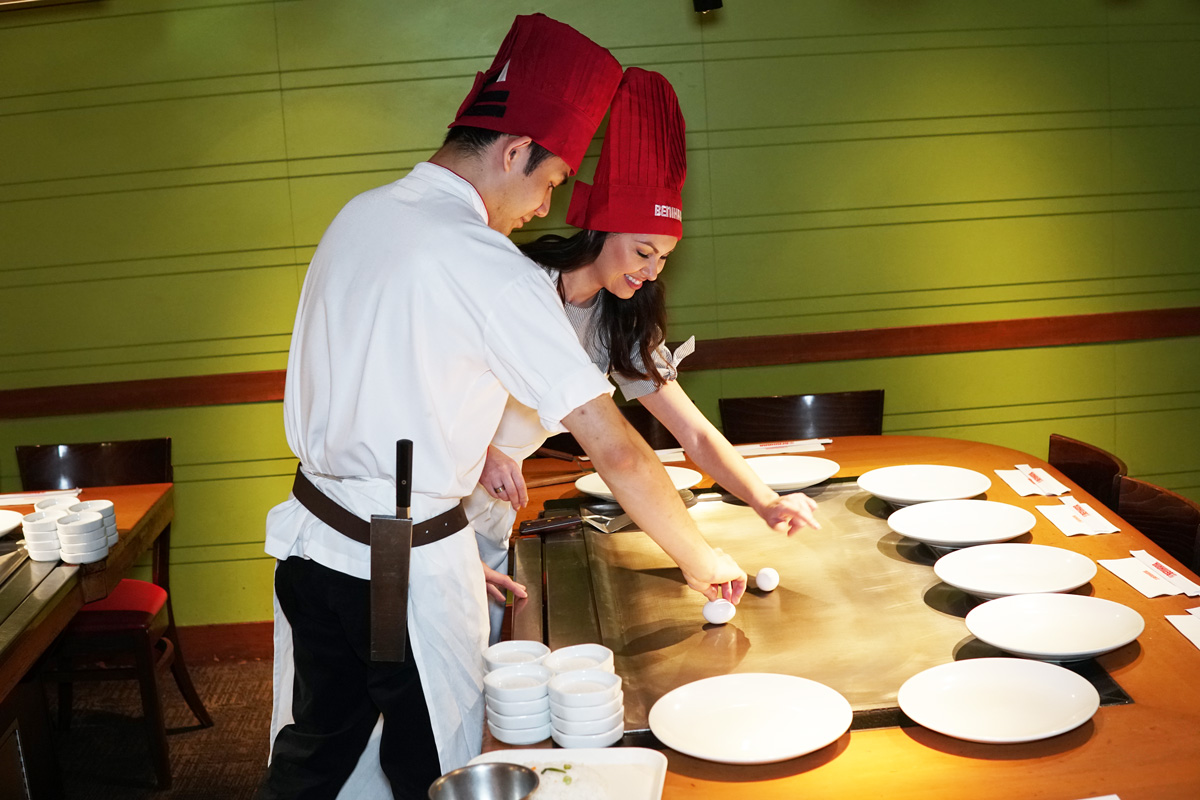 Their magical fried rice begins with scrambled eggs, mixed vegetables, and extra special garlic butter.
Then we began learning how to make an entire meal starting with their fried rice, my personal favorite. I've even tried to replicate this fried rice at home but it's never quite as good. Their magical fried rice begins with scrambled eggs, mixed vegetables, and rice. They are then effortlessly blended and topped with an extra special garlic butter (which they like to call ice cream), soy sauce, salt, pepper, and sprinkled with sesame seeds. It is absolute perfection!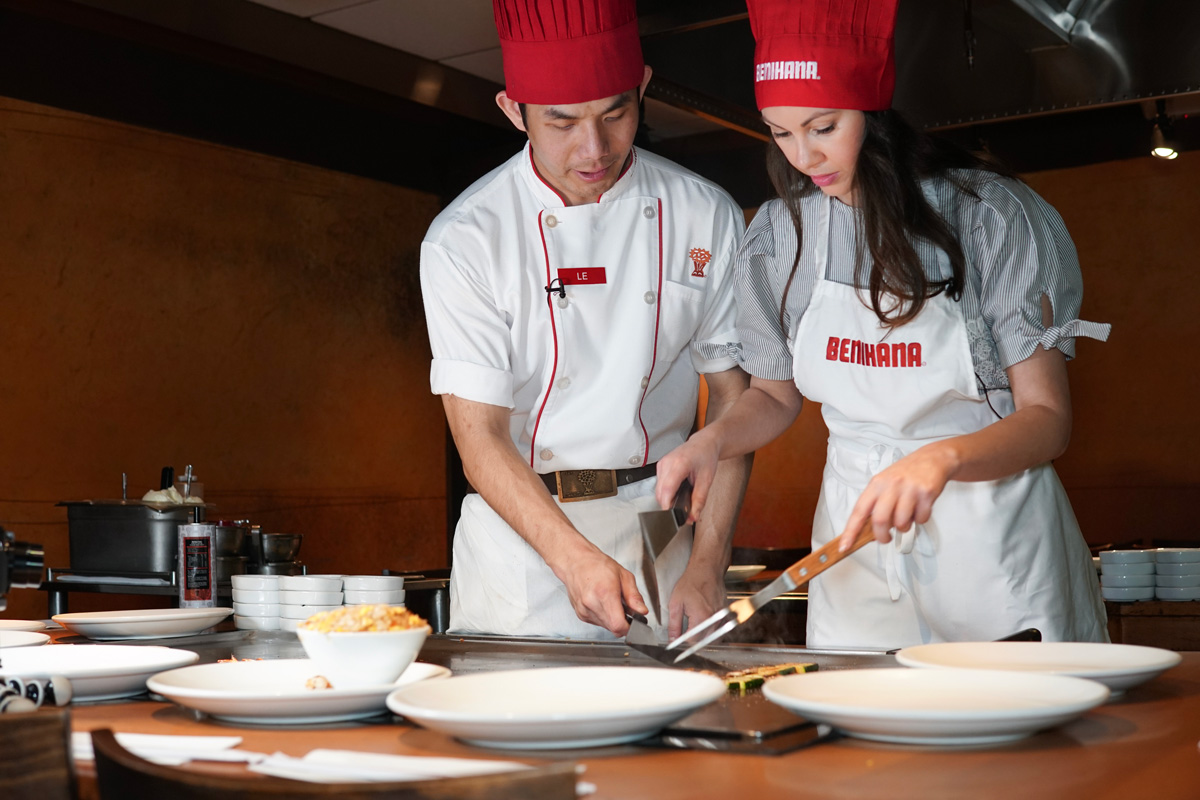 For the Benihana Be The Chef experience you will learn to make the entire Splash and Meadow entree.
Next, we moved on to the grilled vegetables and the main course. All of our guests would enjoy the Splash and Meadow which was a perfect New York Strip with Jumbo Shrimp. After we finished grilling the shrimp, the chef even tried to teach me how to catch a few tails in my hat. This was so difficult and took me at least 15 tries just to catch one. I jumped up in excitement and we even caught the moment on video. In fact, we have clips of the entire experience on our Instagram Stories which are highlighted @cuisineandtravel.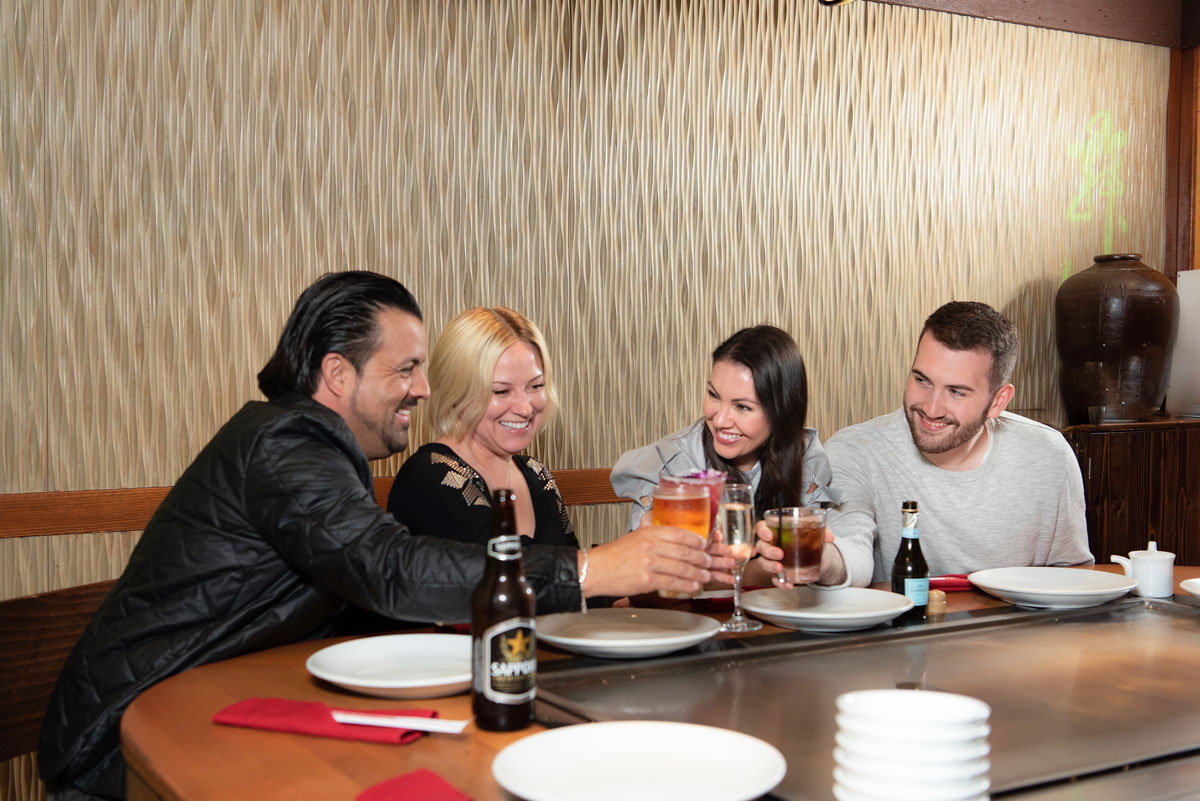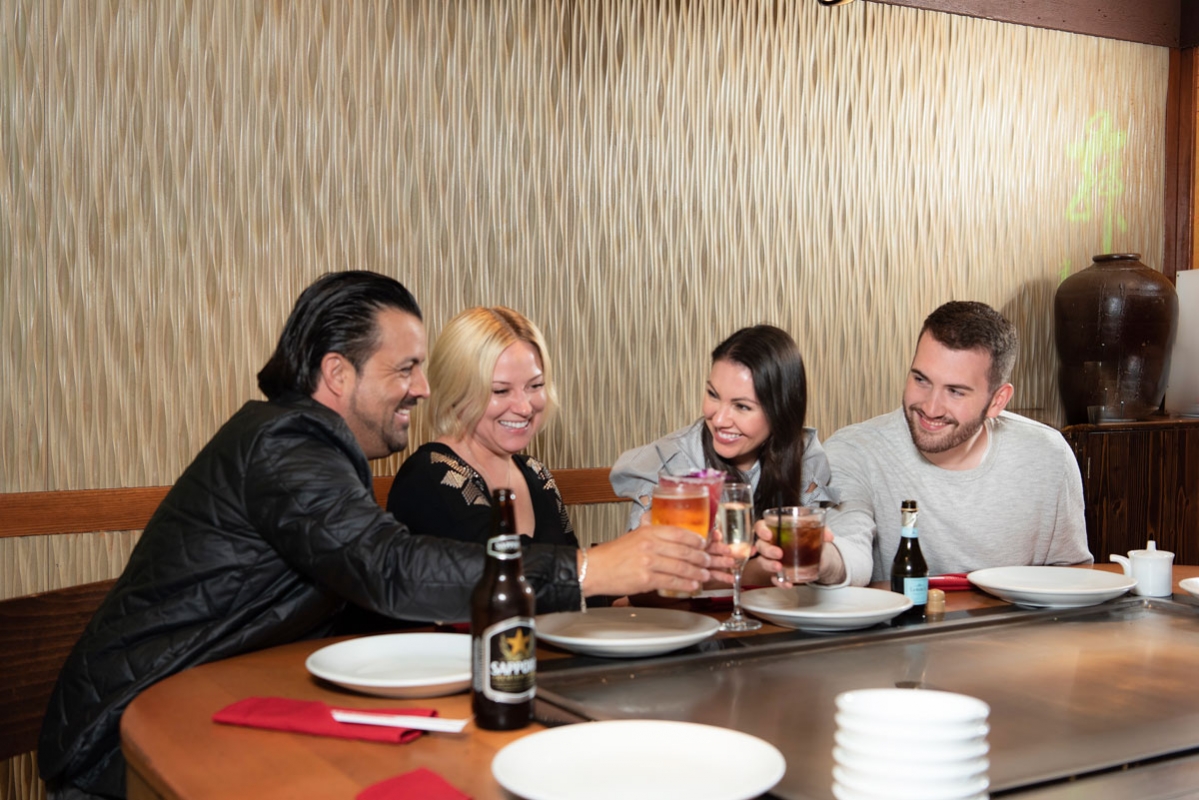 My guests had no idea I was going to "Be The Chef" and prepare their entrees.
After my training, which lasts about an hour, all my guests began to arrive. Everyone thought we were just going to have a fun dinner. After we enjoyed our soup and salad, I excused myself to the restroom and returned in my full Benihana outfit pushing the cart. I then surprised them that I would be their chef for the evening. To say they were all shocked and excited was an understatement. This is honestly one of the most fun experiences you can imagine for anyone who considers themselves a foodie.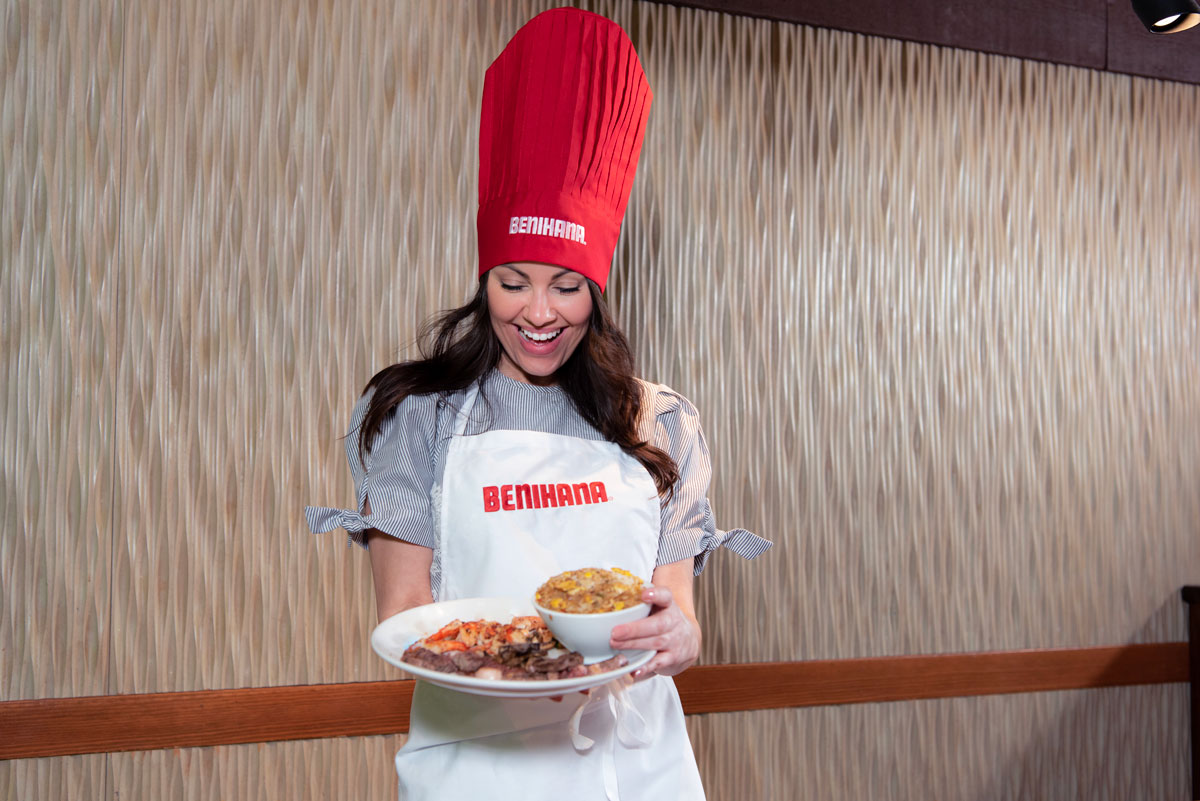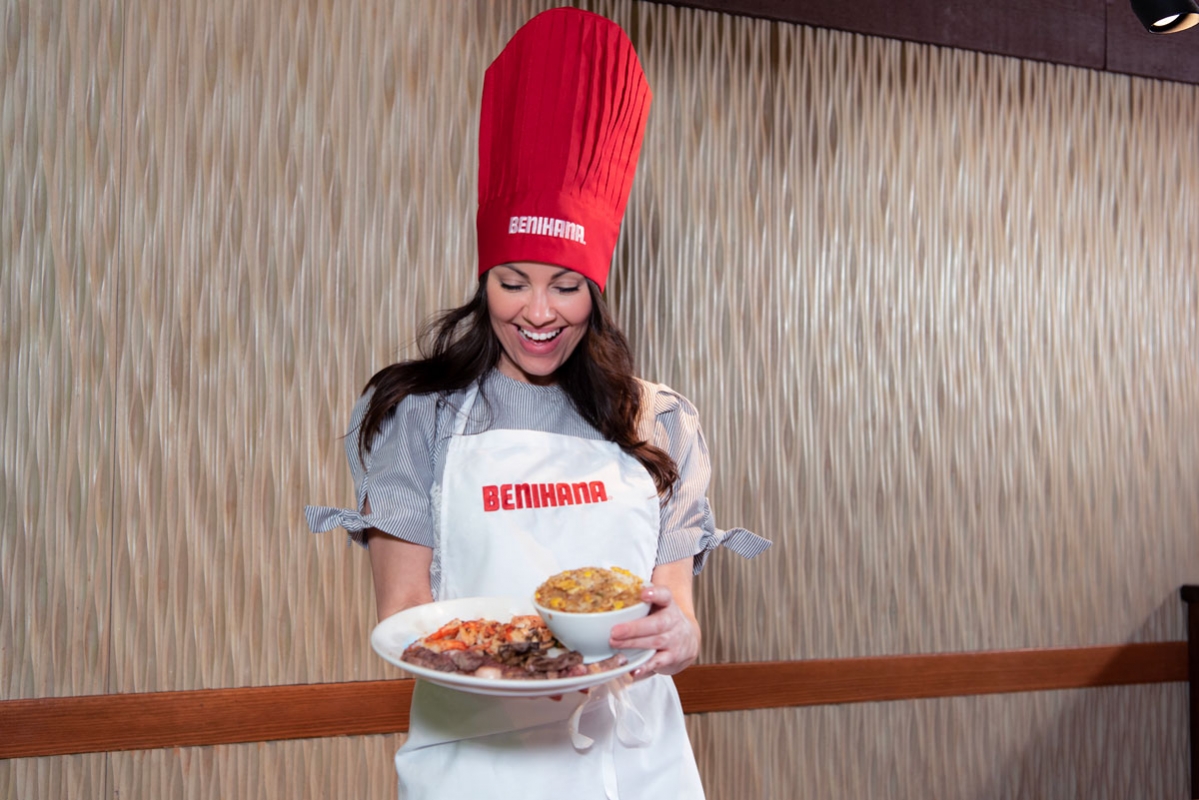 Had I know about this experience I would have signed up years ago!
We dine out at Benihana at least once a month so this experience was well worth it. I would have done this years ago had I known about it. The Benihana "Be The Chef" experience starts at just $200 for a guest chef and three guests. For larger parties, you can add additional guests for just $50 each. You can also purchase a package for a guest chef and seven guests for just $360. Each package includes a training session, Splash 'N Meadow entrées and vegetable fried rice for guest chef and guests. The chef in training will also receive a Benihana hat, Benihana apron, Benihana Teppanyaki Chef certificate, and a commemorative photo. Now, that's a bargain if you ask me!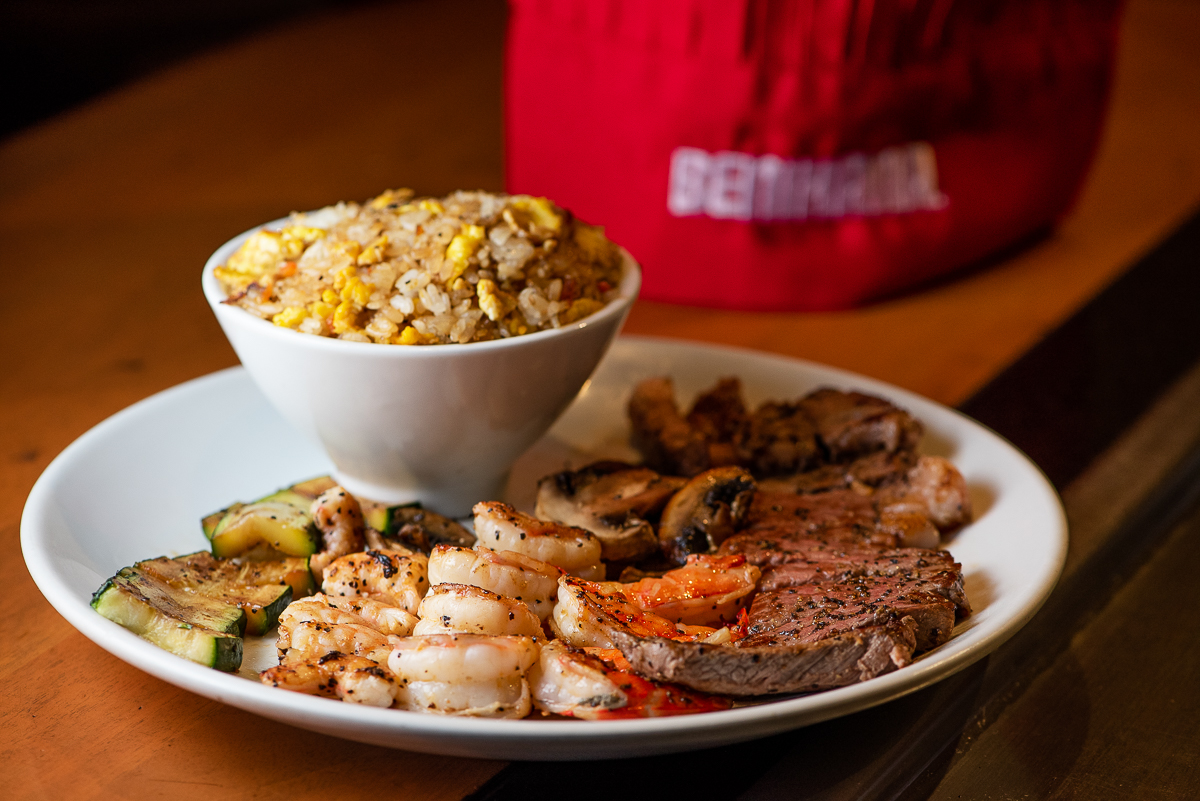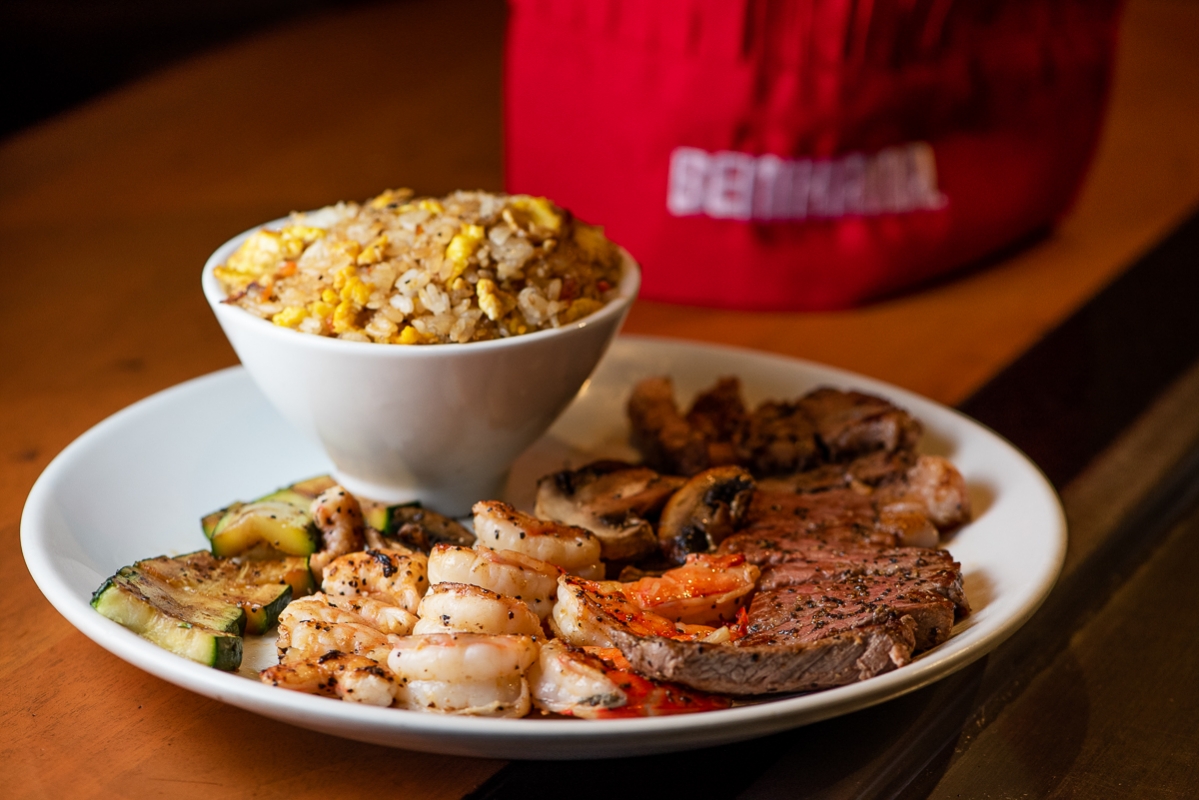 To learn more about the Benihana Be The Chef Program you can visit their website at https://www.benihana.com/promotions/be-the-chef/and make a reservation at your local Benihana location!