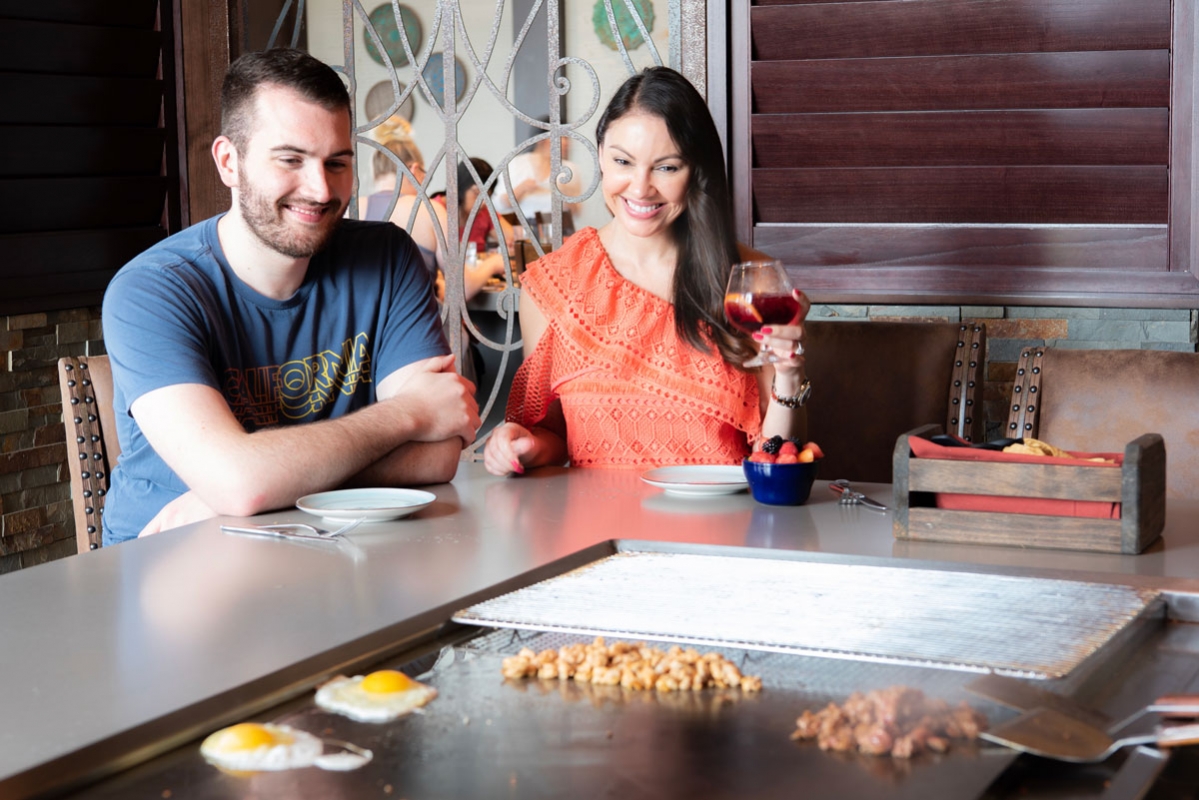 The Descanso Brunch "La Plancha" experience is similar to Tepanyaki, Benihana-style cooking experience, except it is amazing Mexican food!
If you have not been to Descanso yet or heard of their "la plancha" experience then you are in for a treat. Imagine a Tepanyaki, Benihana-style dining experience, except amazing Mexican food. That is the "La Plancha" experience at Descanso. I absolutely love restaurants where my cuisine is prepared right in front of me. I had the pleasure of covering the opening of Descanso and now they have an amazing brunch experience to make your weekends even better!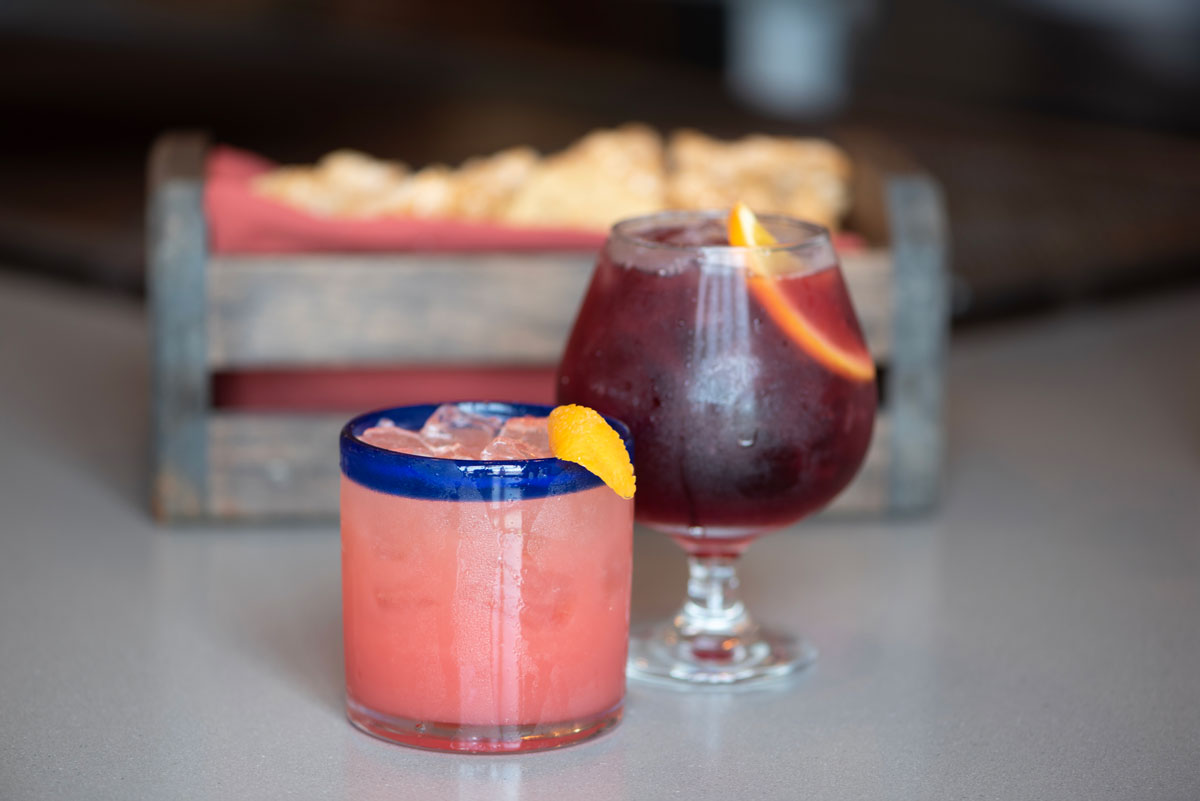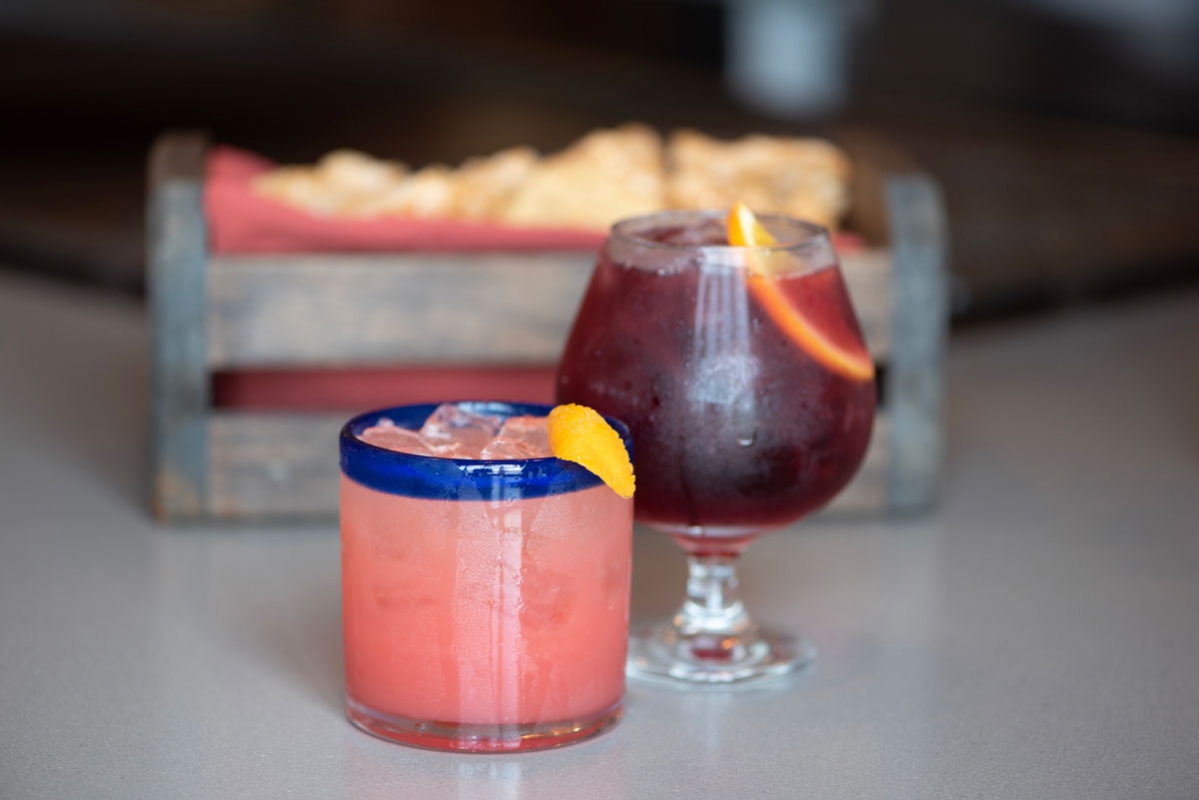 Enjoy brunch cocktails like their Sangria and The Sparkling Orange.
When you enjoy a Descanso brunch "La Plancha" style there are, of course, a variety of cocktails to try. I recommend the Sparkling Orange. A beautiful blend of Partida Blanco Tequila, L.A. Cetto Sparkling Wine, Cointreau, blood orange, and agave. Pictured above you will also find their signature Rojo Sangria with house select Brandy, red wine, and seasonal select fruit. Other great options include their selections of mimosas including fresh guava.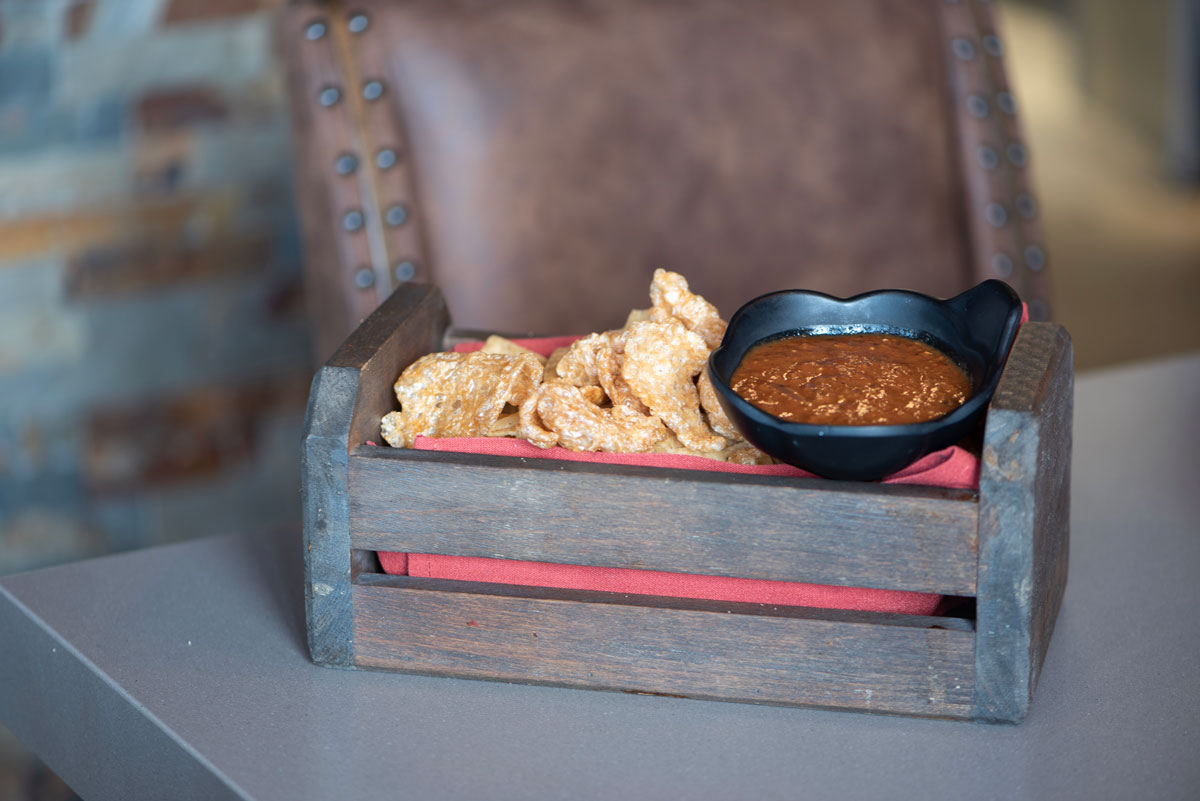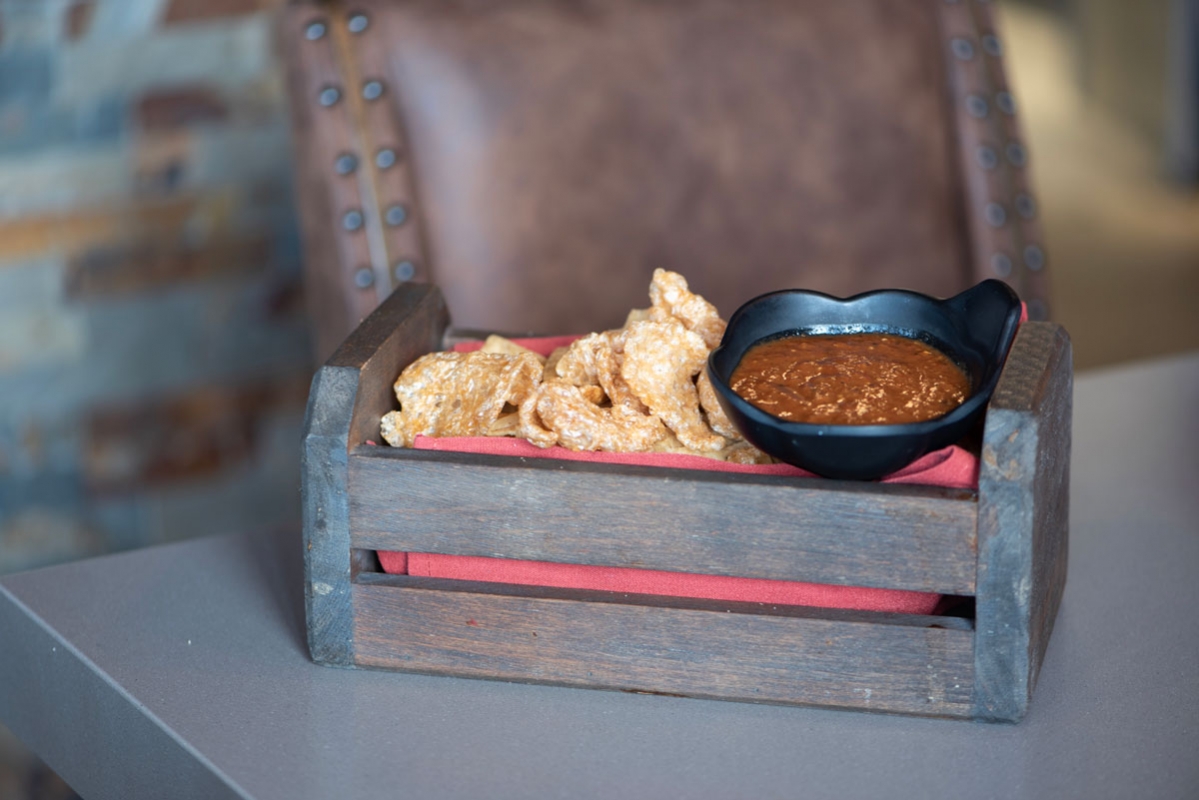 Guests will also enjoy their unique chips, chicharrones, and salsa. Chicharrones are fried pork skins and oh so delicious.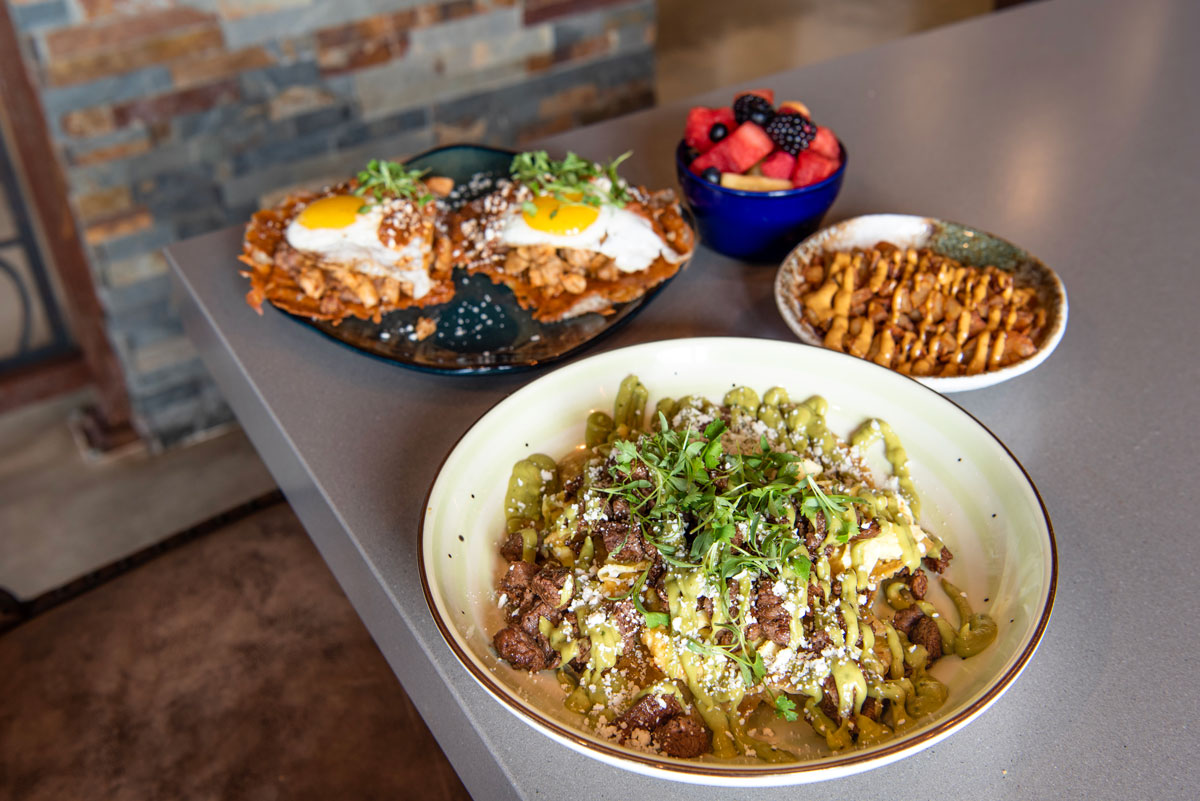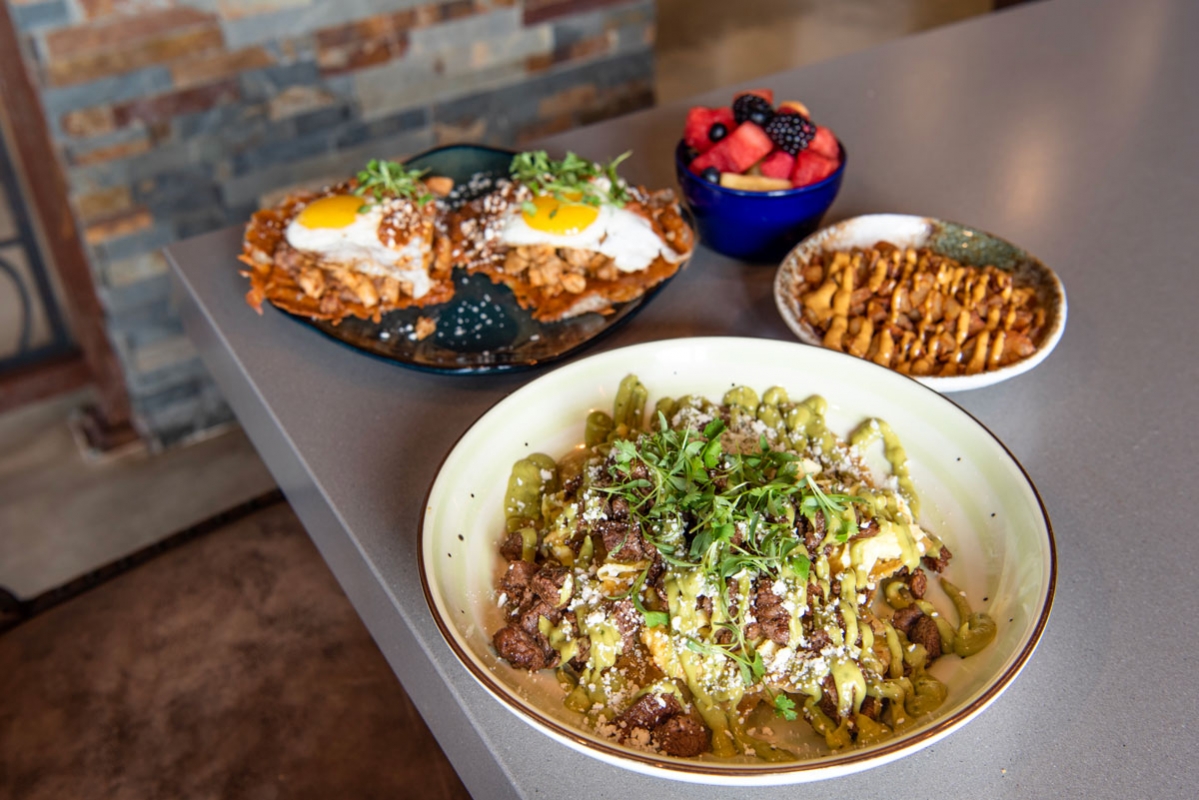 Your Descanso brunch will begin with your choice of fruit or potatoes and a selection of traditional Mexican breakfast selections like Huevos Rancheros and Chilaquiles. The menu also features popular options like their veggie omelet and steak and eggs.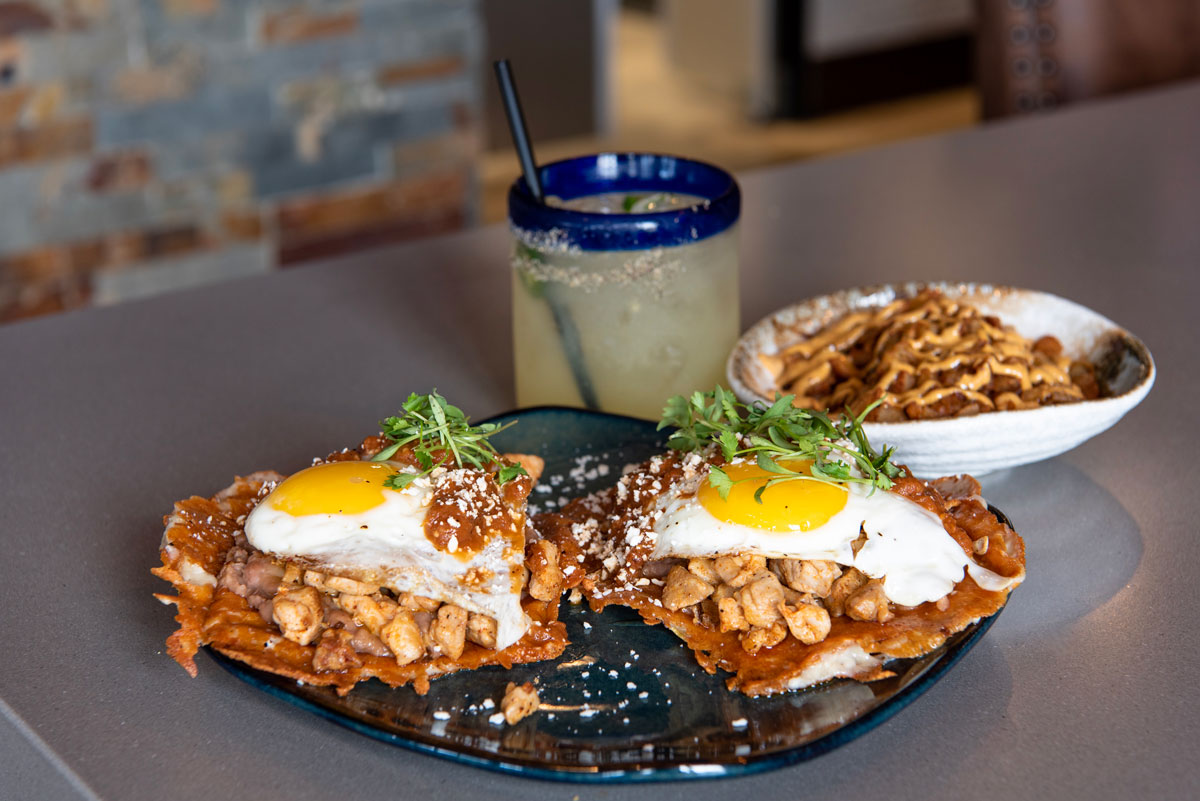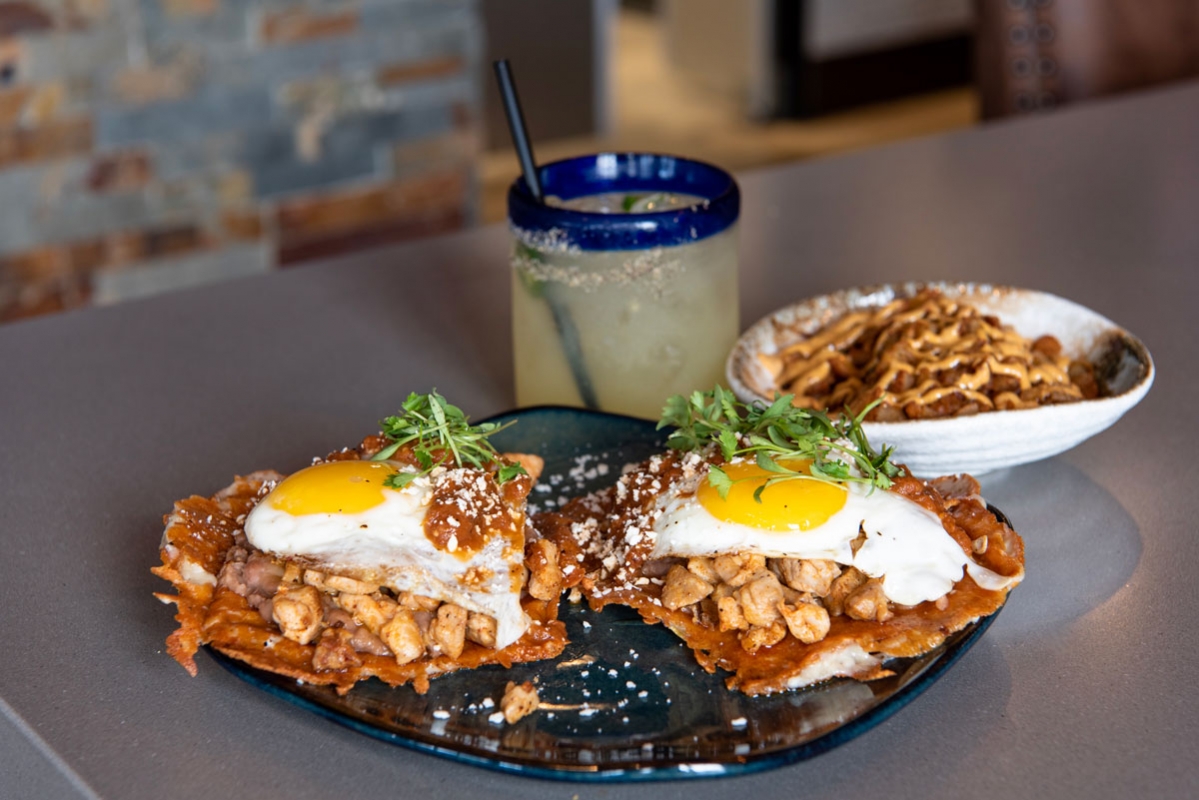 We, of course, had to go with the traditional Huevos Rancheros and Chilaquiles.
We, of course, had to go with the traditional Huevos Rancheros and Chilaquiles. The Huevos Ranchos were made with two sunny side up eggs, homemade tortillas, refried pinto beans, salsa frita, coijita cheese, tres quesos, and the addition of chicken. The Chilaquiles featured tortilla chips, scrambled eggs, salsa verde, cotija cheese, avocado y chili soreado salsa, shaved onion, serrano pepper, with the addition of steak. I have to admit the special sauces really make Descanso's Brunch selections stand out. They are incredibly flavorful and add a real wow factor.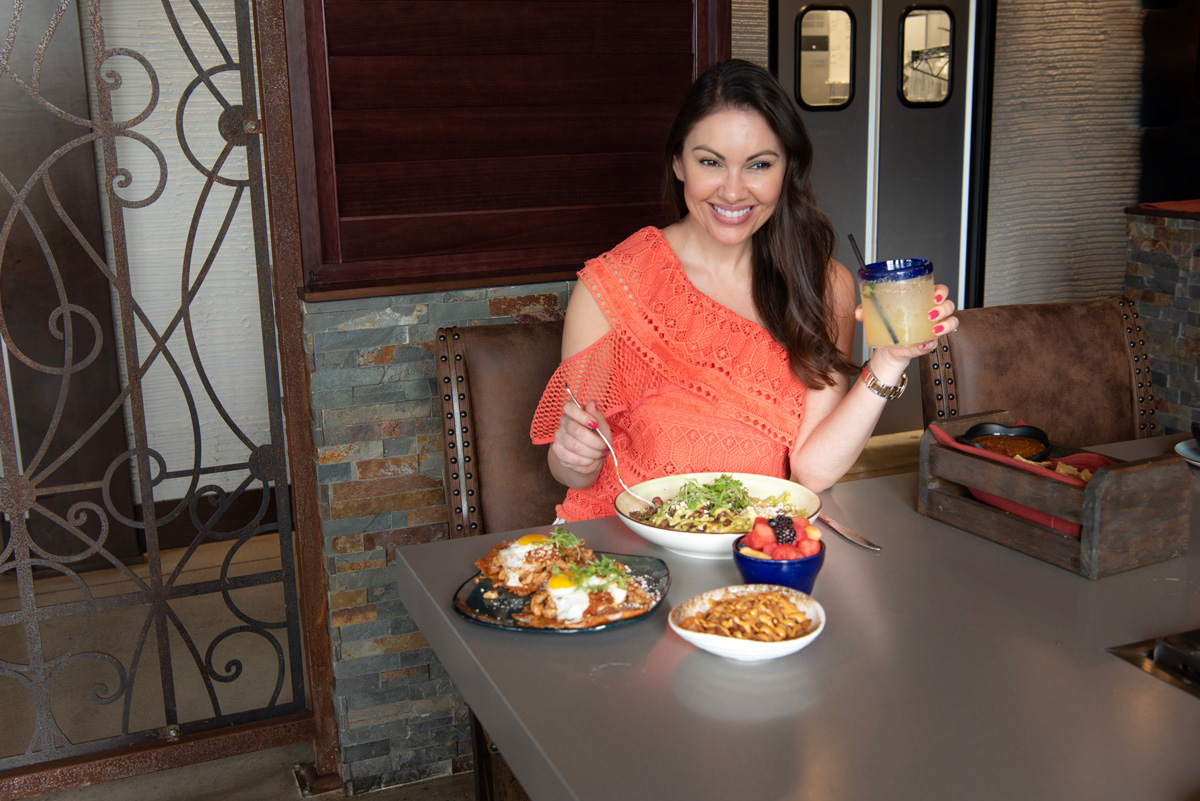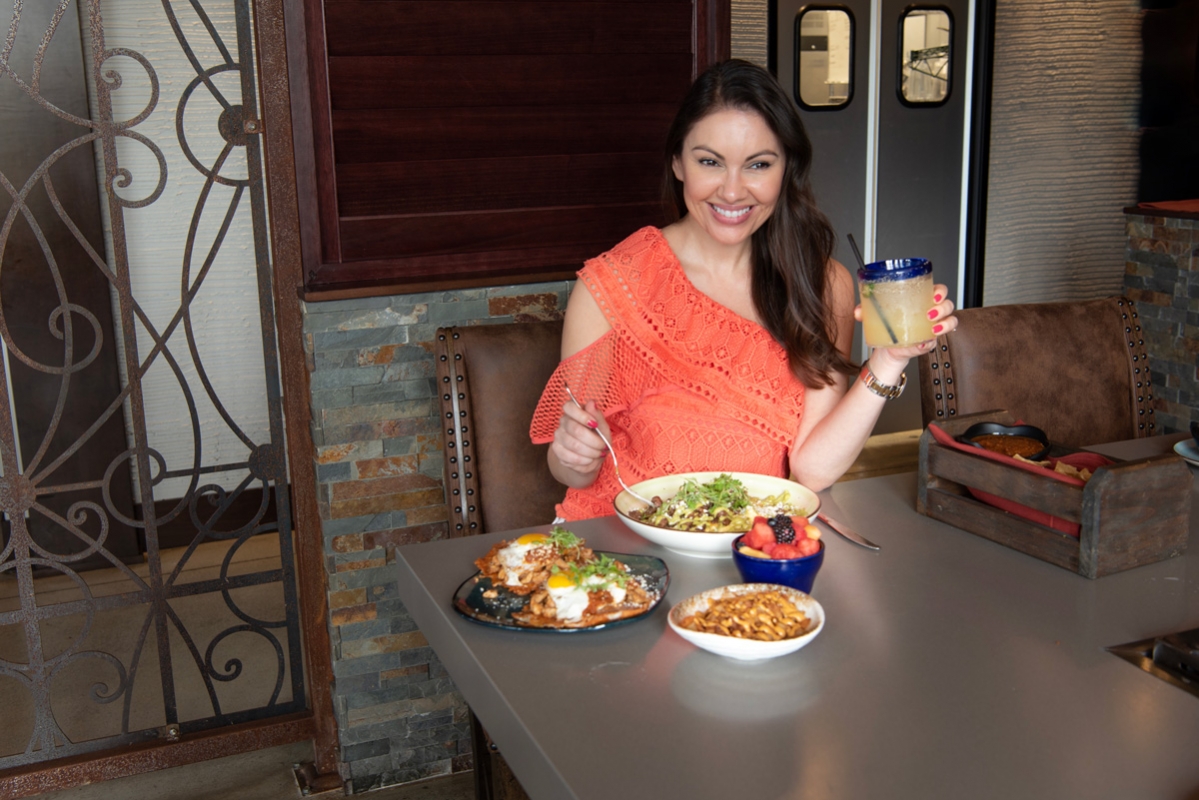 Here in Orange County, we love our brunch and Descanso in Costa Mesa provides a very unique experience O.C. locals are sure to love. Whether you are heading in for brunch or dinner, make sure to book the La Plancha experience!
Descanso Restaurant
1555 Adams Ave. Ste 103, Costa Mesa, CA 92626
714.486.3798 | Brunch – Saturday and Sunday – 10am-2pm