There is an array of options to choose from, but if you are looking for that perfect Vancouver hotel that combines luxury, amenities, and convenience then the St. Regis Hotel is a perfect choice. On our way to enjoy the Inaugural voyage on the new Norweigan Joy cruise ship, we decided to stay several additional days in the beautiful city of Vancouver.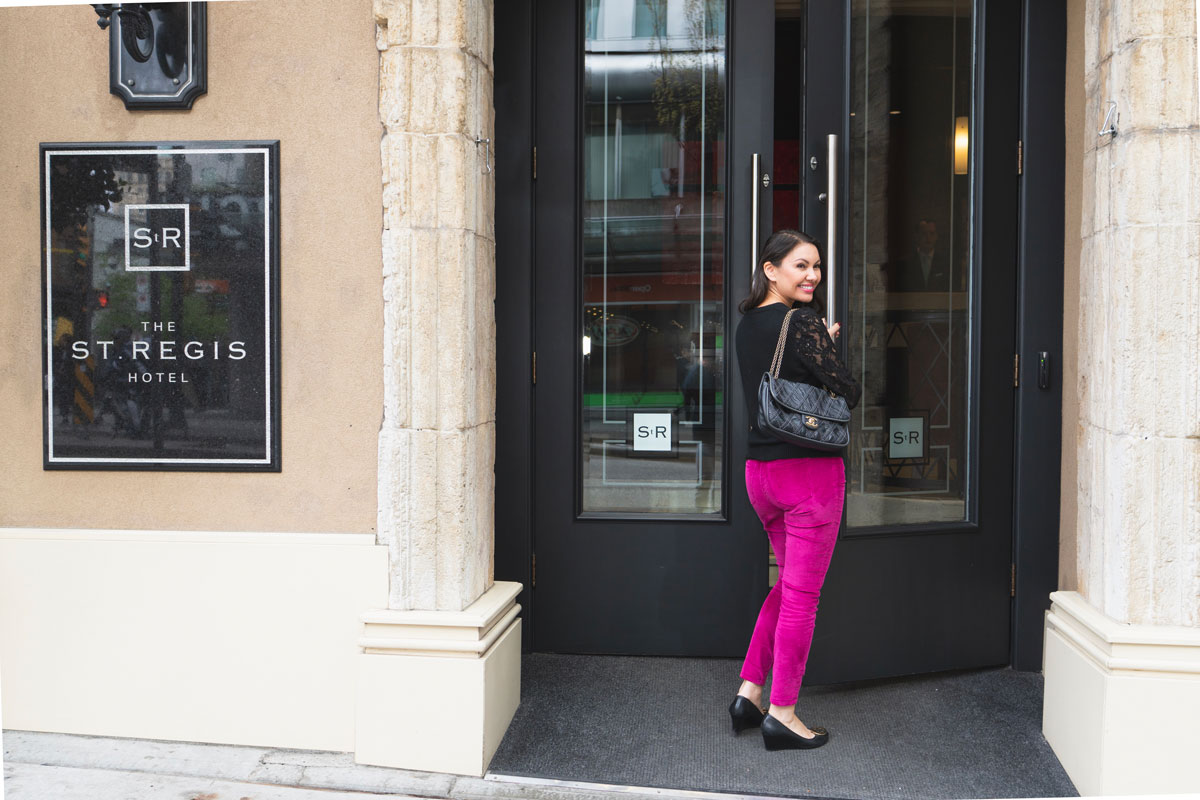 A Vancouver Hotel with Character
Located in the heart of downtown Vancouver, the St. Regis Hotel was originally established in 1913 and recently went through an 11 million dollar renovation in December of 2008. There is something special about boutique hotels that have character and St. Regis definitely has plenty. Throughout the hotel, you'll find original abstract artwork from five different artists that give the hotel an added level of design.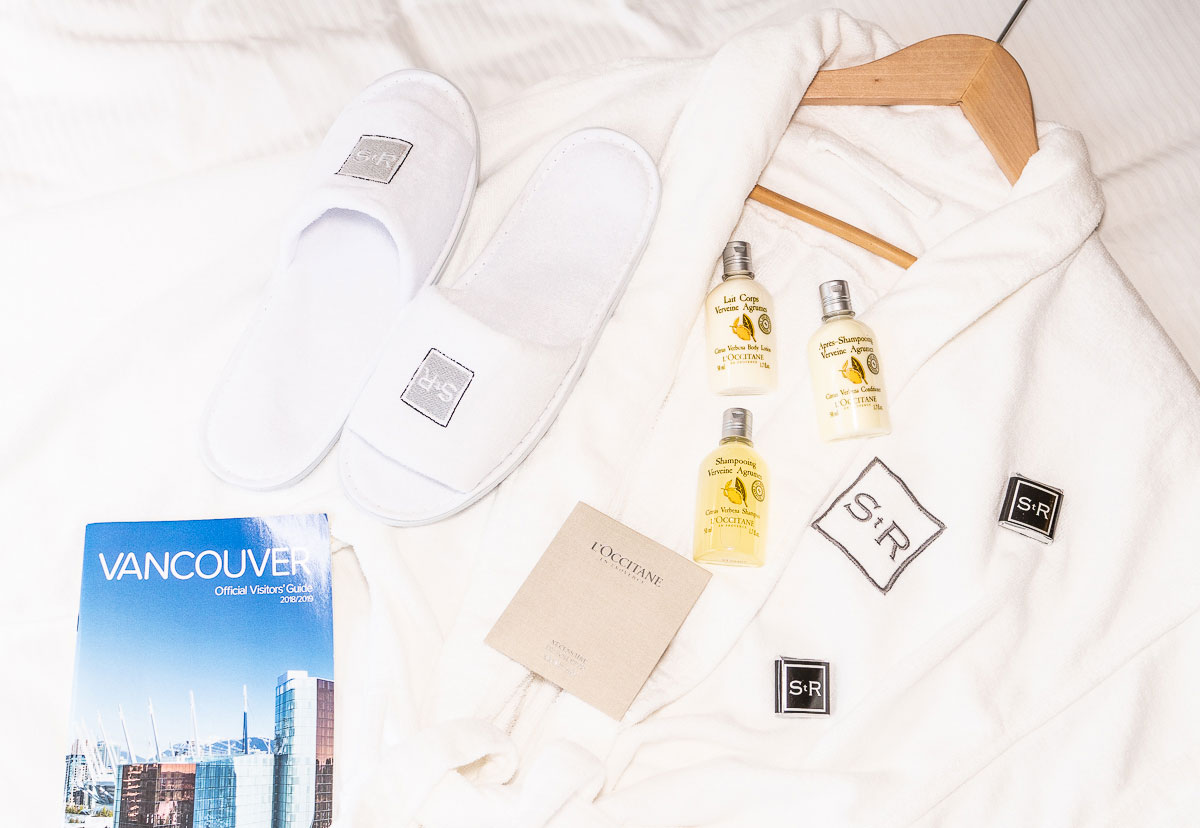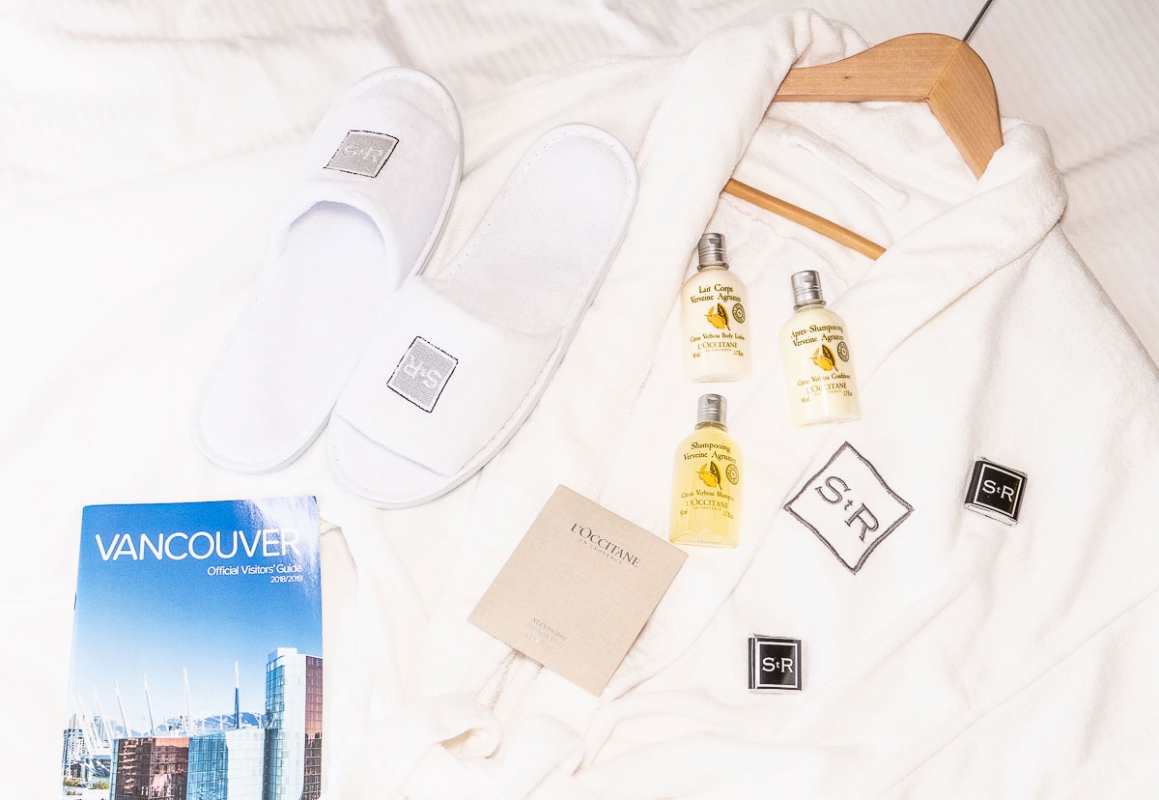 Hotel Amenities
The St. Regis Hotel also provides amenities galore. There are simple touches like Fiji Waters, chocolates on the bed, and elegant bath products by L'Occitane en Provence. Additionally, upgraded features like their heated bathroom floors, plush robes, and slippers make your stay feel extra luxurious. They also offer complimentary phone calls worldwide, free wi-fi, a business center, access to the 4,000 sq. foot gym across the street, and work stations in each room.
Complimentary Breakfast
However, my favorite amenity at the St. Regis Vancouver Hotel was their full-service, made to order breakfast. Guests can choose between traditional options like eggs, omelets, hash browns, bacon, sausage, ham, and waffles. It made each morning super convenient to just come down in my pajamas and enjoy a delicious breakfast before starting my day.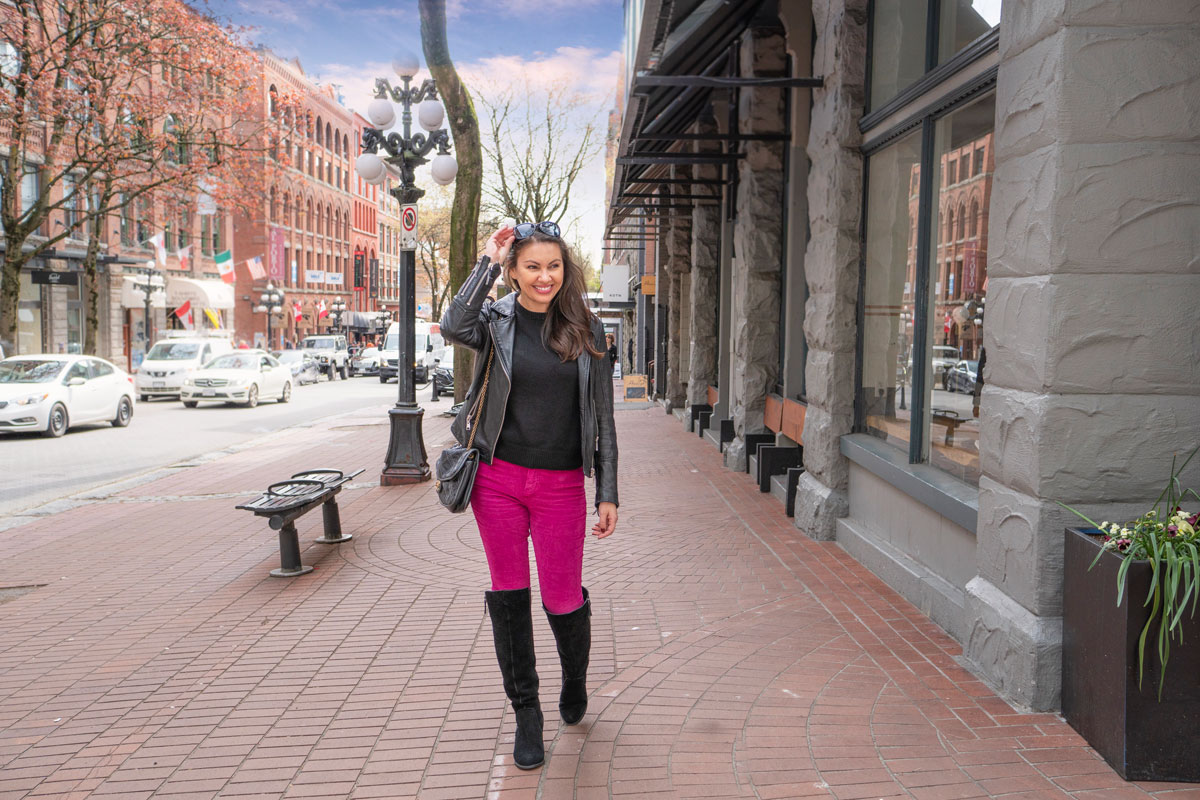 Convenient Location
In addition to the many amenities and conveniences, the St. Regis Hotel is also the perfect location for travelers looking to explore Vancouver. Situated in the heart of Downtown Vancouver, the St. Regis is surrounded by luxury boutiques, fabulous restaurants, and walking distance to the popular Gas Town area. It's also extremely convenient for cruisers as it is right up the street from the harbor where all the cruise ships dock.
Restaurant & Bar
If you plan on visiting Vancouver and are looking for a hotel that has it all then you really won't find better. The St. Regis Hotel is the best value in town, especially because of that amazing breakfast. They also have a beautiful restaurant just next door as well as a bar if you are only in for a night and don't want to leave the hotel.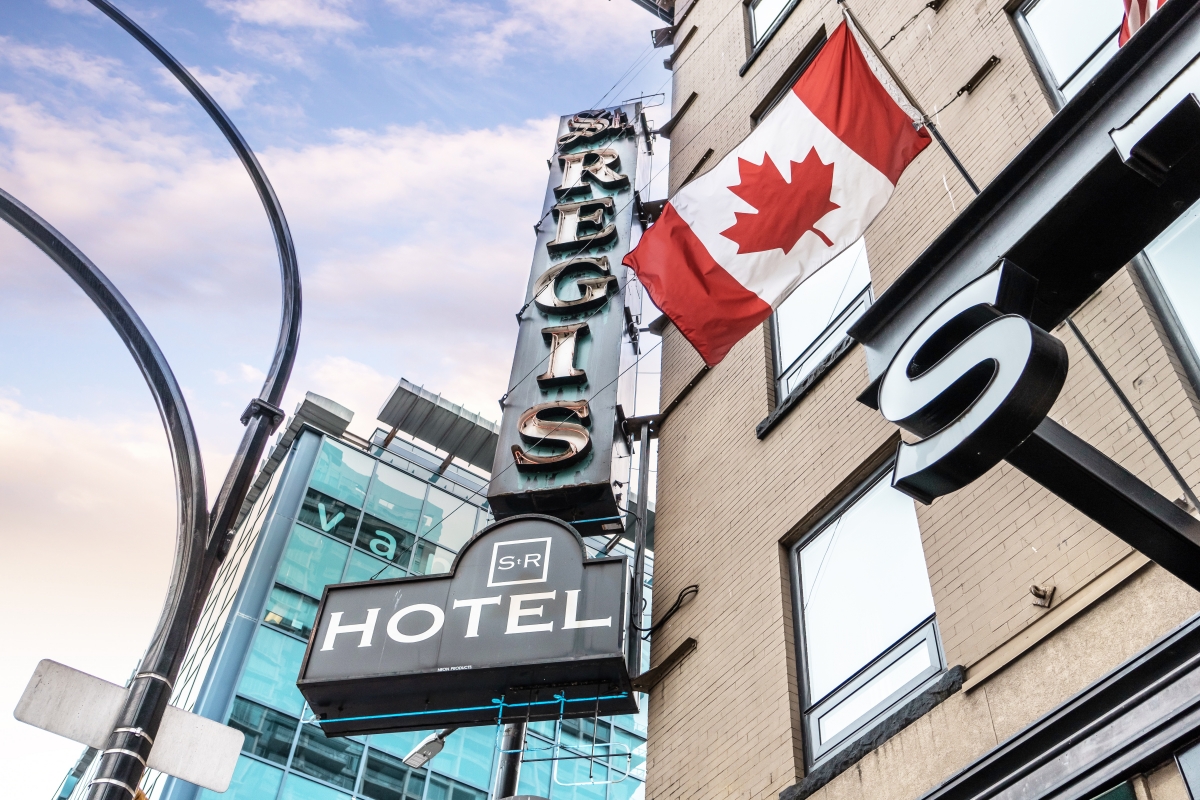 St. Regis Hotel Vancouver
602 Dunsmuir Street
Vancouver, BC. Canada
V6B 1Y6 
Tel (604) 681-1135 Toll-free 1(800) 770-7929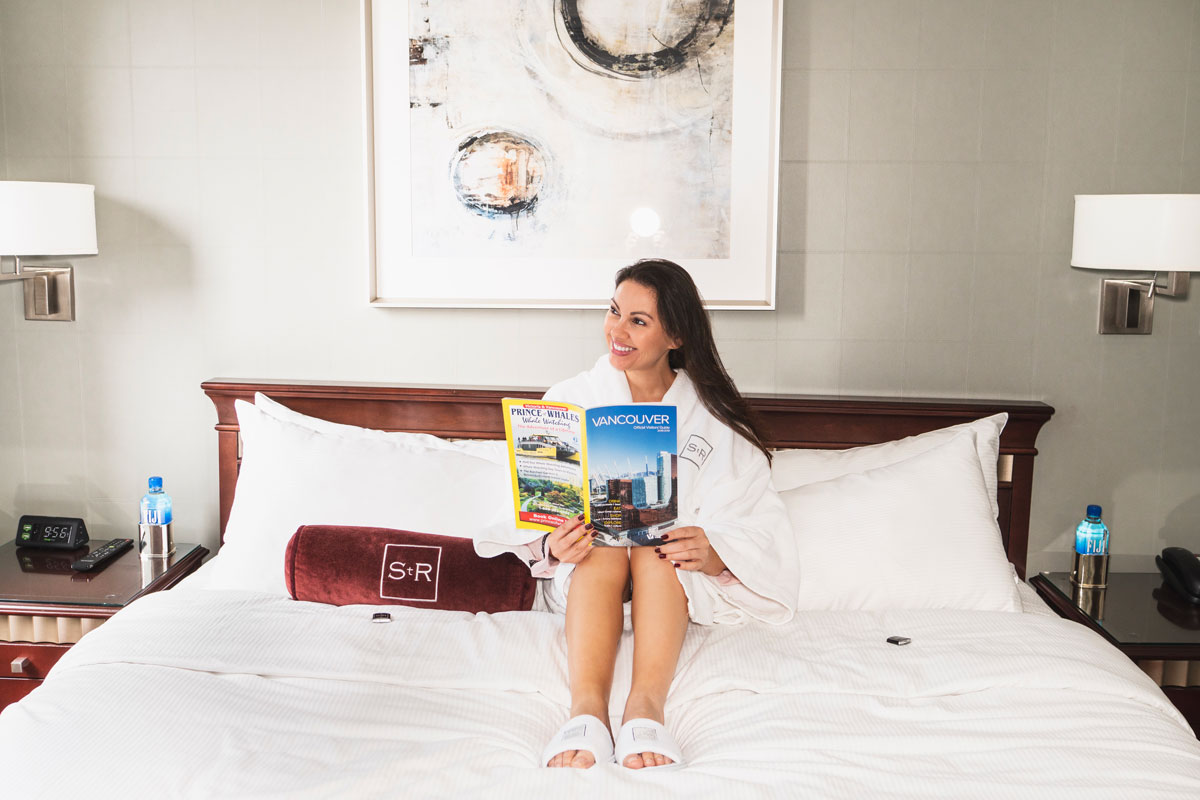 Discover More Travel Articles