Posts may contain affiliate links. Read our full disclosure policy here.
Finding fungal acne safe foundation and makeup is quite the challenge. In fact, I would say finding a great foundation is a challenge in general. Once I switched to a completely fungal acne safe skincare routine, finding makeup that would not trigger Malassezia took me months. Trust me, I have tried them all so here is the best fungal acne safe foundation & makeup for every skin type. I'll also include which foundations I tried but did not like.
Be sure to also check out my daily fungal acne safe skincare routine, best fungal acne safe skincare products, and fungal acne treatment plan to cure your fungal acne in one week!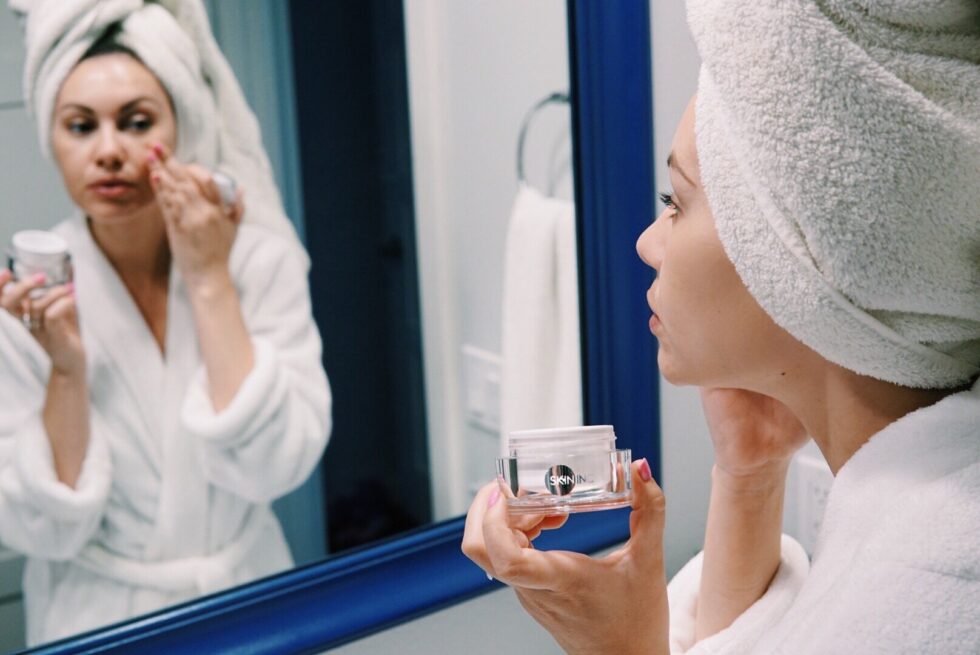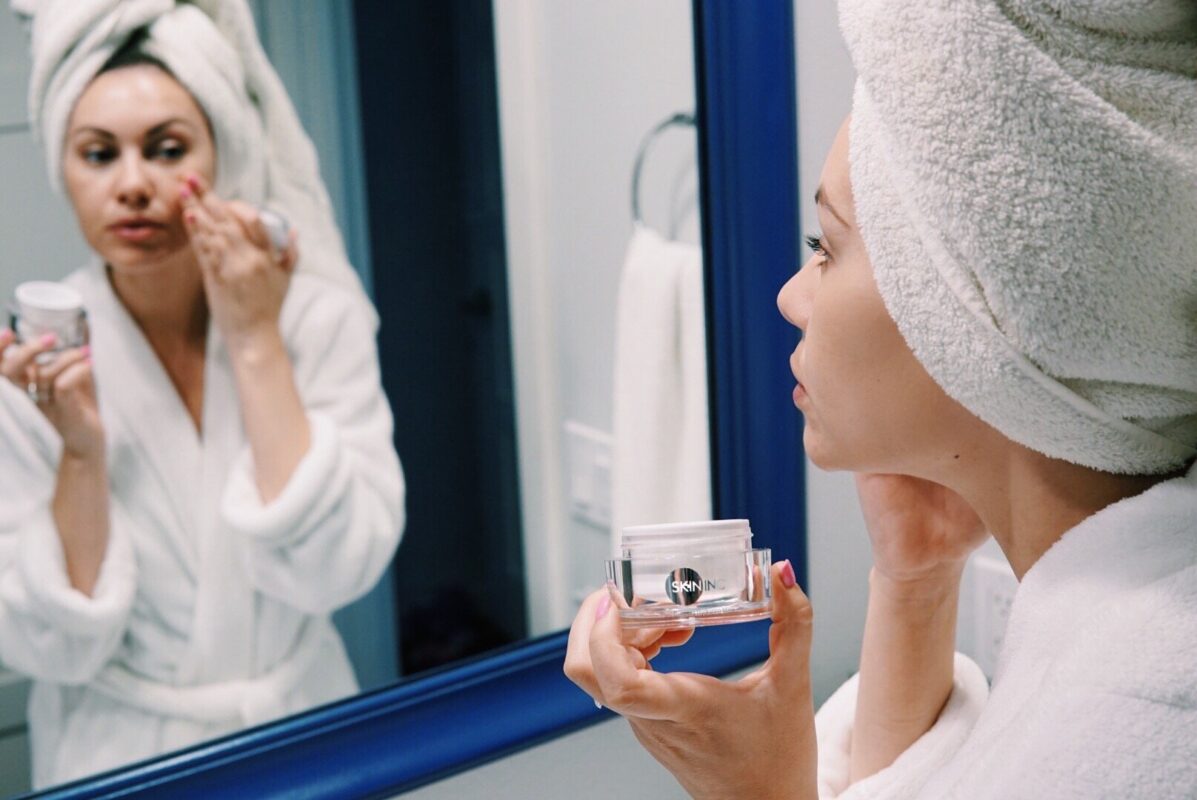 What is Fungal Acne aka Malassezia?
Fungal Acne is really not acne at all, but a condition called Malassezia Folliculitis which is caused by an overproduction of yeast on the skin. This overproduction of yeast then infects the hair follicles causing itchy red bumps.
How do I know if I have Fungal Acne or Regular Acne?
Fungal acne often takes shape as clusters of red bumps which you cannot extract. They are often itchy. Sometimes the entire skin's surface is covered in bumps so tiny you can barely see them but your skin feels rough and not smooth like it normally is.
Also if you live in a very humid climate, were out in the sun for a prolonged period of time, or have been using heavy occlusive lotions, creams, or sunscreens, this can all contribute to Malassezia.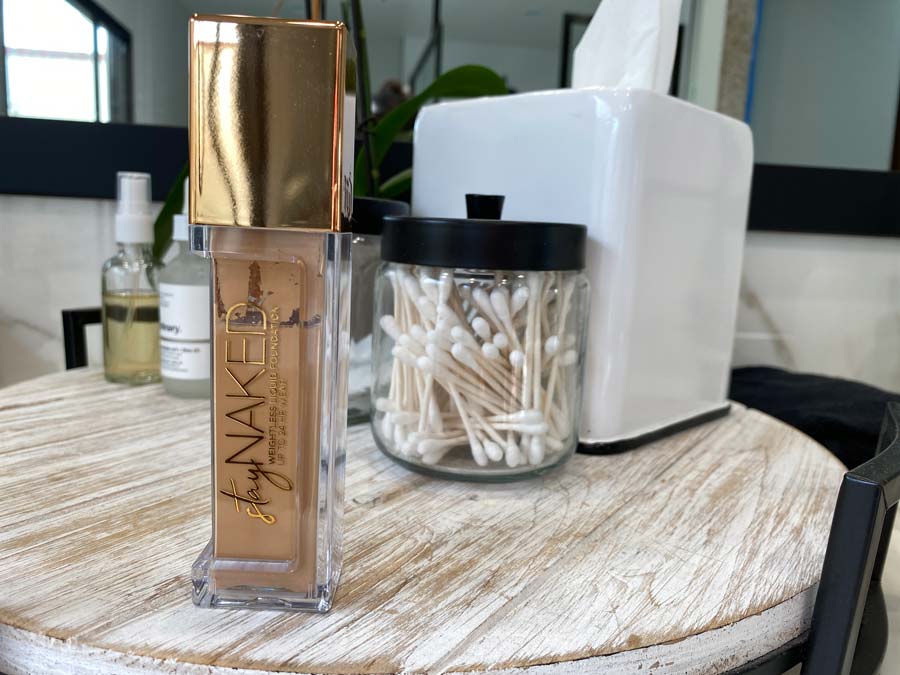 Fungal Acne Safe Foundation for Oily Skin
Finding fungal acne safe foundations for oily skin is much less of a challenge since the majority of fungal acne safe foundations are matte. Below are the best foundations for oily skin.
My top pick is Urban Decay Stay Naked Weightless Foundation: This foundation has a light feel and covers well without being too heavy. It offers a matte finish without over drying the skin.
Clinique Oil-Free Mattifying Foundation: I have several friends who use this foundation and love it.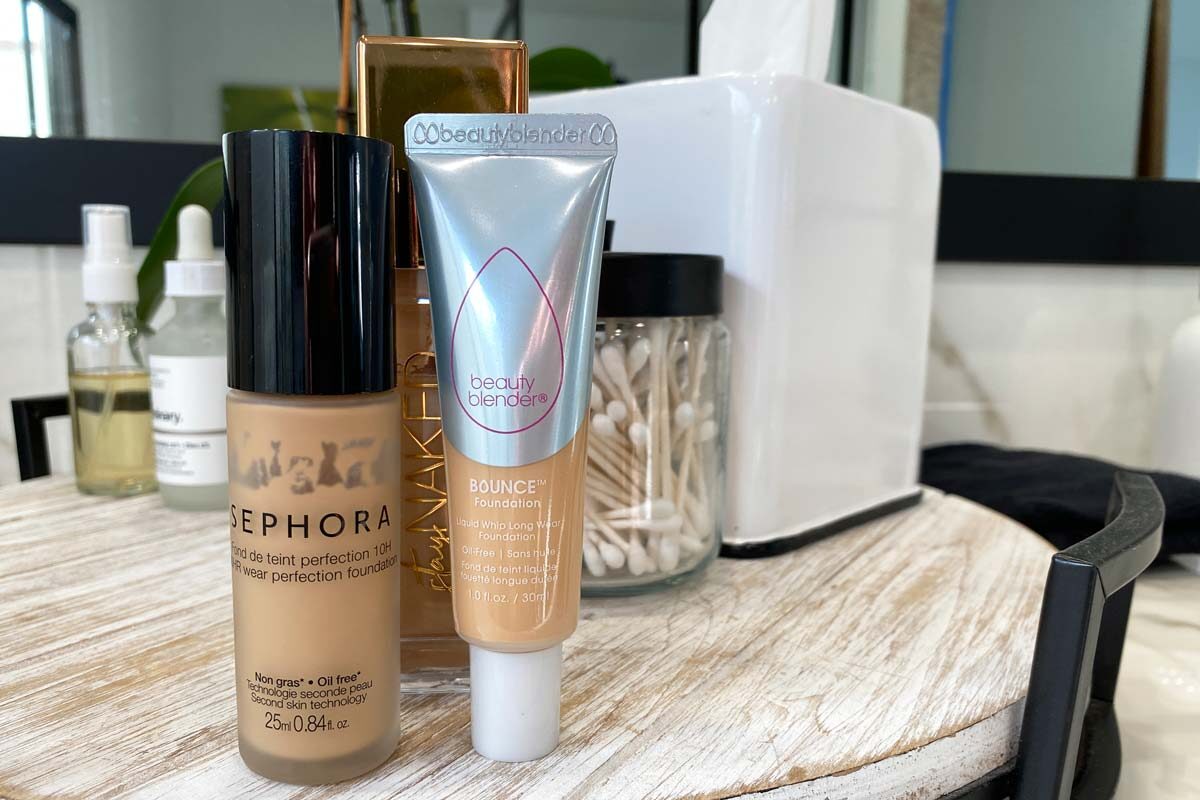 Fungal Acne Safe Foundations for Dry & Combination Skin
The biggest challenge was finding a foundation for dry skin. Especially for those of us who use tretinoin and deal with the occasional facial peeling.
Sephora 10 Hour Wear: This is my new go-to foundation. It does not enhance any dry areas and goes on nice and smooth with a nice medium coverage. It gives a very air-brushed finish when applied with the blender sponge. It also feels light and not too heavy.
Beauty Blender Air Whip Foundation: This foundation gives full coverage which is nice if you are in the early phases of trying to recover from a fungal acne breakout. Though it has a satin finish, it does not bring out dry patches or settle into lines. You will not need any type of filter when you wear this foundation.
The worse foundations for fungal acne.
I also tried all of the NYX foundations which did not go on smooth and left creasing all over the place. The Catrice HD Foundation was awful and went on chalky. I also tried the Loreal foundations and found them to feel a bit heavy, not provide the best coverage and settle into every line.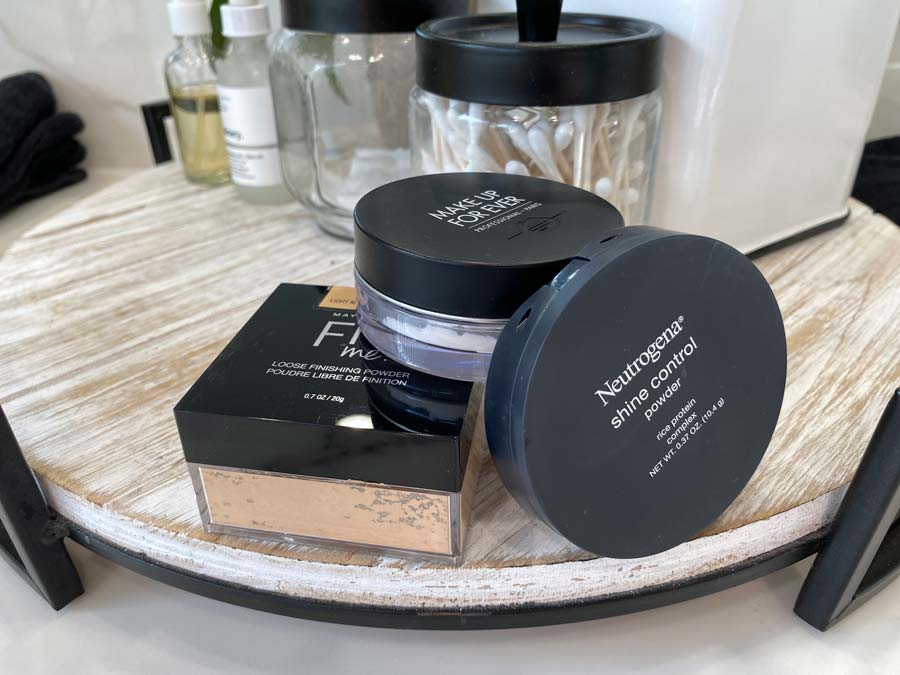 Fungal Acne Safe Powders
If you prefer to use powders there is a large selection of translucent powders as well as powders which provide decent coverage.
Coverage Powders
The best powder if you are looking for coverage is going to be bare minerals. I've also used the Maybelline Fit Me Loose powder but this is really only good to use if you have perfectly clear skin. There is really no coverage and it doesn't apply very well.
Translucent Powders
My absolute favorite translucent powder is Makeup Forever HD Loose Powder. I have been using this for years before I even knew it was fungal acne safe. It does its job without over drying the skin, leaving a white cast, or settling into lines.
If you just need a very light dusting powder to absorb oil you can try Neutrogena's Shine Control Powder. I will often use this when I get shiny during the day or from doing a workout. It's not really a finishing powder, it just helps absorb access oil and dull shiny areas.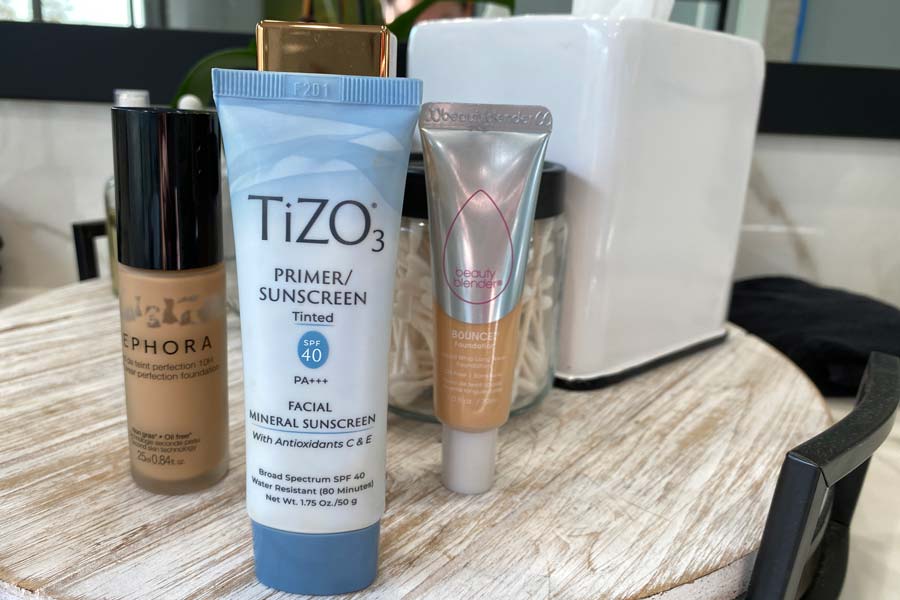 Fungal Acne Safe Makeup Primer
The absolutely best primer for those suffering from Malassezia, adult acne, or sensitive skin is Tizo 3 Tinted Primer with spf 40. This sunscreen is amazing and worth every penny. It goes on like a traditional primer, works great under makeup, and offers spf 40 sun protection. I even double up on days I'll be in the sun and put this over my Aqua Milk SPF 50.
Fungal Acne Safe Setting Spray
I'll admit, I feel like setting sprays do absolutely nothing for me. However, luckily two popular setting sprays are also fungal acne safe. Those are all of the NYX setting sprays and the Urban Decay All Nighter Setting Spray (also good for sensitive skin).
Complete List of Fungal Acne Safe Foundation & Makeup
Below is my complete list of Fungal Acne Safe foundations, powders, concealers, primers, and setting sprays.
Clinique Matte Oil Free 
Loreal Pro Matte Foundation, fresh wear light weight , true match 
Lancome Skin Tint
Dior concealer
Super goop CC Cream spf 35
Clinique beyond perfecting foundation + concealer
Maybelline superstay full coverage, dream cushion
Makeup Forever Velvet Skin Full Coverage 
Elf mattifying cream 
Urban decay stay naked 
Beauty Blender liquid whip* just tried it from a sample. Nice and hydrating. Natural finish. Goes on really well with the beauty blender sponge. Full coverage. 
Sephora 10hr wear (amazing, my new go to
Sephora matte perfection full coverage 
Laura Mercier Invisible loose setting powder
Laura Mercier Foundation Primer Blemish Less
Elf pore less face primer, matte oil control primer, pore less putty
Nyx primer spray  
NYX photo loving Primer
Nyx Can't Stop Won't Stop Full Coverage Foundation & 24hr – too drying
NYX Can't Stop Won't Stop concealer
NYX Bear with me BB Cream 
NYX Total Control Drop Foundation 
NYX Tinted Skin Viel- awful 
Physicians formula mineral wear loose powder spf 15
Nuetrogena shine control powder
Bare mineral lose powder spf 15
Maybelline fit me loose finishing powder
Derma e spf 30 powder
Elf translucent mattifying powder
Elf HD powder 
Nyx hydratouch powder
No7 finishing powder
Revlon photo ready powder
Nyx blotting powder, finish powder, or setting powder
Wet n wild photo focus loose setting powder translucent
Nuetrogena hydroboost hydrating tint 
Wet n Wild Dewy setting spray 
Cover FX Dewy Finishing Spray
Maybelline Facestudio Spray
Beauty Blender Re-Dew Spray 
Too Faced Dew Spray