Right before the holidays, I decided to get my besties together as a surprise to present them with a super cute diy bridesmaid proposal box. I really wanted to enjoy every experience of being engaged. I decided to plan something sweet for my best friends by formally asking them to stand by my side during my wedding. Since it was right around the holidays I made a holiday themed bridesmaid proposal box. Then I took them all to the media opening night of Winterfest in Orange County.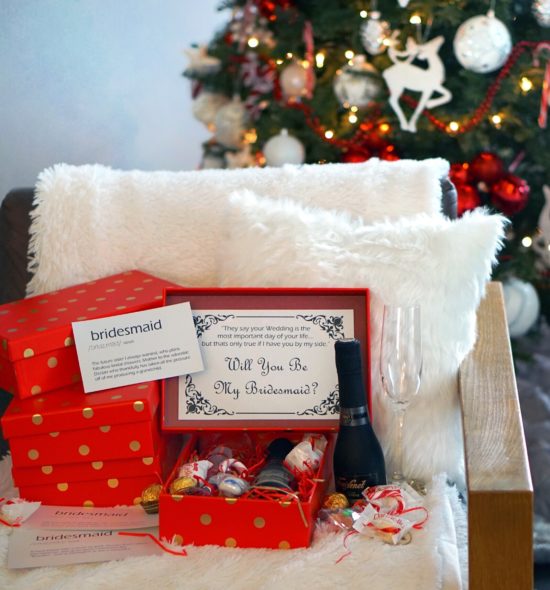 My situation is a little unique because I will actually be having a Best Man and a Maid of Honor. While I like to stay a little traditional, I couldn't imagine not having my best friend (who is also a guy) by my side with all my girlfriends.
When putting my boxes together there was no doubt we needed champagne and some holiday candies. More importantly, I wanted to say something sentimental. I wanted to let them each know how important it was that they were with me on my wedding day. I opted to write something original that was sincere and from the heart. It says "they say your wedding is the most important day of your life. But that's only true if I have you by my side."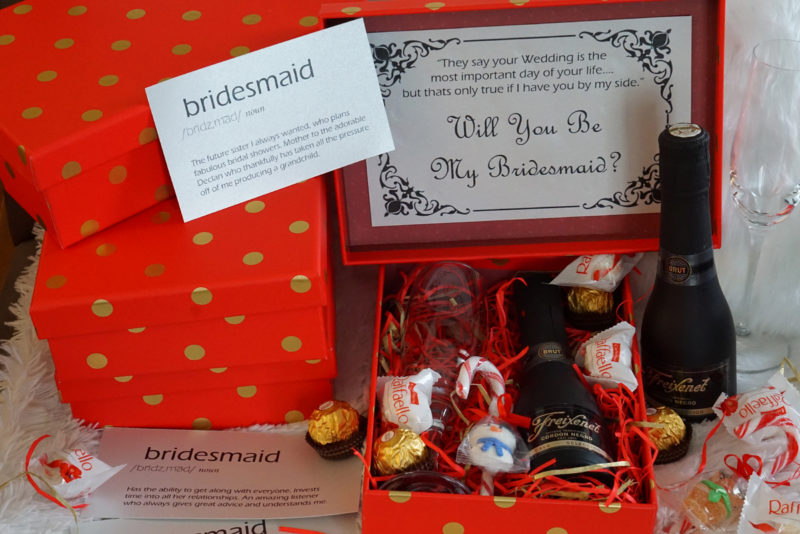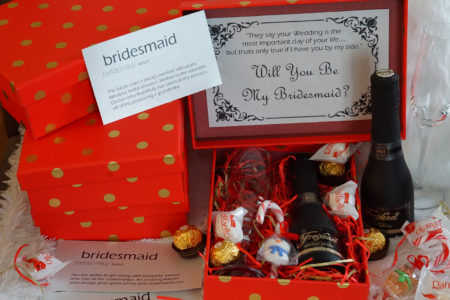 I then included little definition cards with a special message written for each of them. Below you can see an example. My bridal party really loved their boxes and it's just a sweet gesture to ask them formally. Also, don't worry about it being expensive. I suggest getting the little champagne bottles at Total Wine for $1.99, the boxes were $2.99 at Ross, and the champagne glasses came in a set of 6 from Marshalls for $7.99. All together each box was probably less than $10.