This is a "sponsored post." in which I have received a form of compensation from the company. Regardless, I only recommend products or services I use personally and believe will be good for my readers. I am disclosing this in accordance with the Federal Trade Commission's 16 CFR, Part 255: "Guides Concerning the Use of Endorsements and Testimonials in Advertising."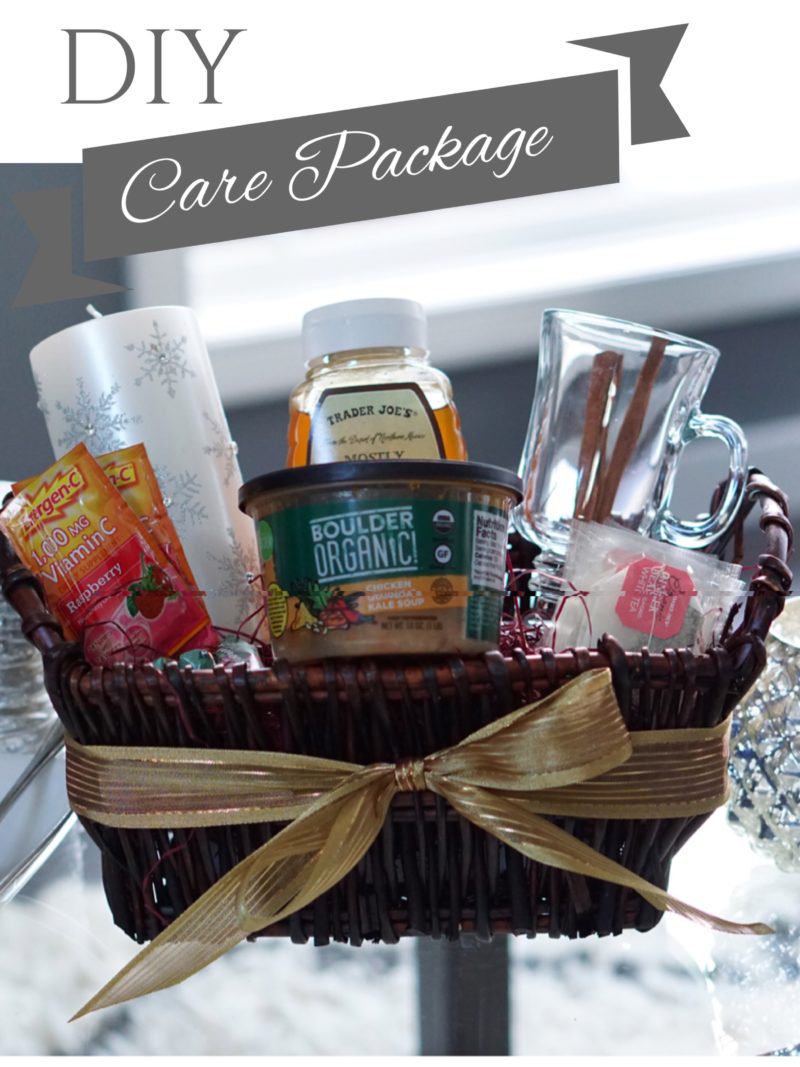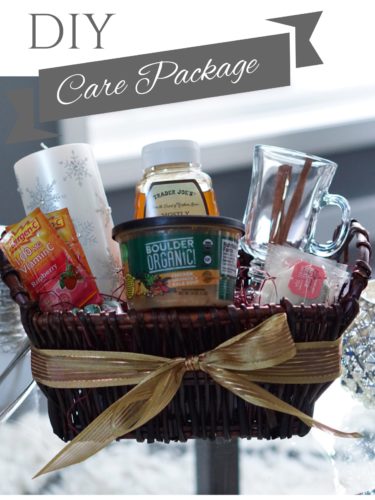 It is officially winter and flu season so I came up with a great DIY Care Package idea for my family back home. I am from the east coast and I actually read just this morning that health officials declared the flu has become widespread in New York. January is National Soup Month and I thought what a great idea to send some nice warm hearty soup!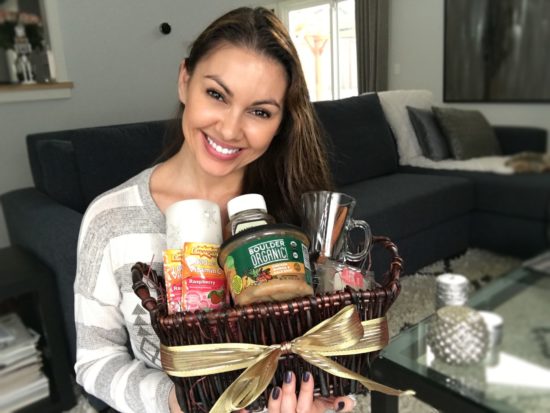 In typical California fashion, I opted for a twist on the traditional chicken noodle soup. I decided to get Boulder Organic's chicken, quinoa, and kale soup. Their soups are incredibly fresh, organic, gluten-free, non-gmo and simply delicious. I get them every time I shop at Target and I know my family will love them! You can also find them at Cosco, Whole Foods, Gelsons, and even Amazon Fresh.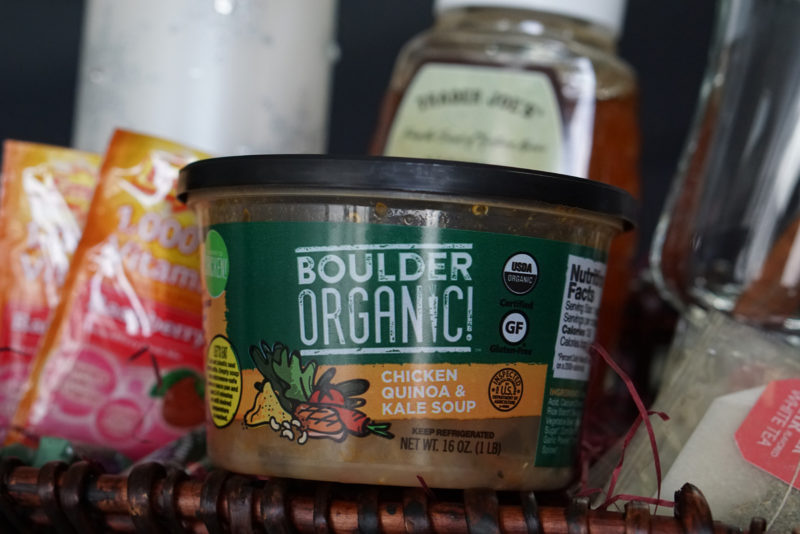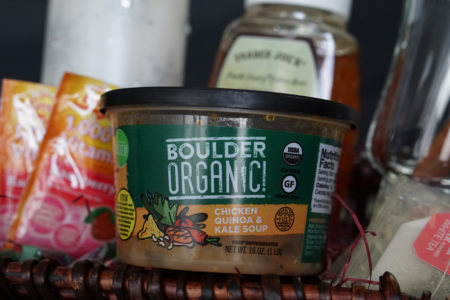 I also added my favorite clear glass with cinnamon sticks, honey, and some ginger pear tea. I drink this tea whenever I'm not feeling well and it is very therapeutic. Ginger is great for boosting the immune system. I also included some little ginger candies, Emergen-C's, and a festive candle. I actually recycled a Christmas Basket for packaging and you can get the cellophane from the 99 cent store to wrap it in. They also have great boxes in case you don't have any leftover baskets.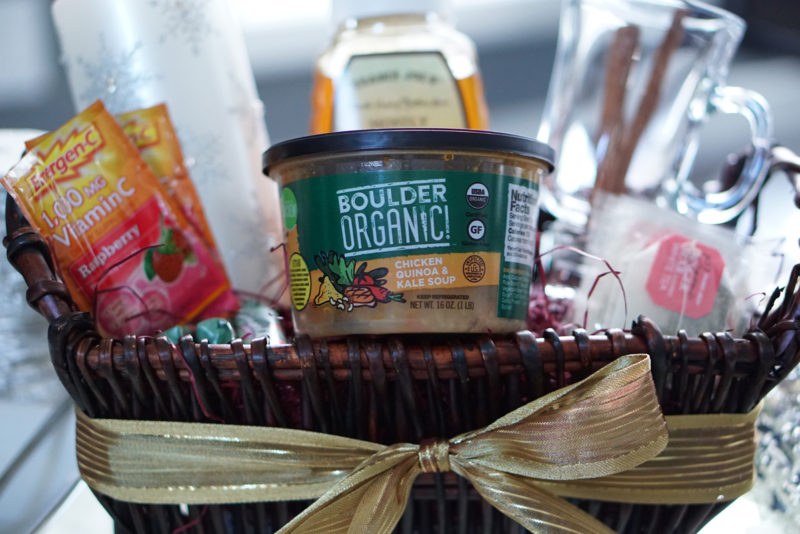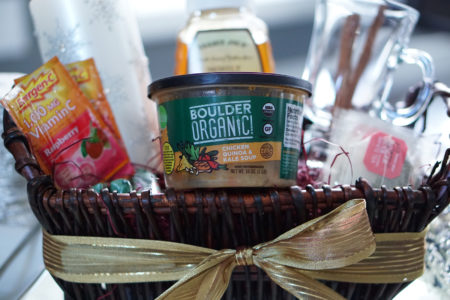 Even if you don't have a friend or family member battling the flu, this is also just a great DIY Care Package idea for the winter season. I would have loved to receive this care package when I was a college student living in the dorms. There is something so comforting about a nice warm bowl of homemade soup, especially when it is as fresh as Boulder Organic!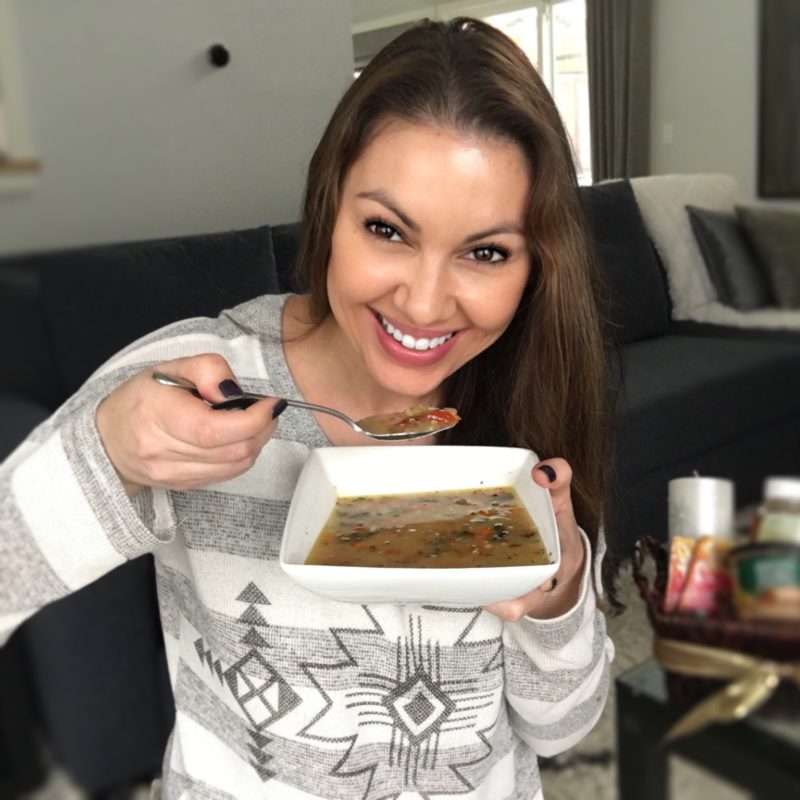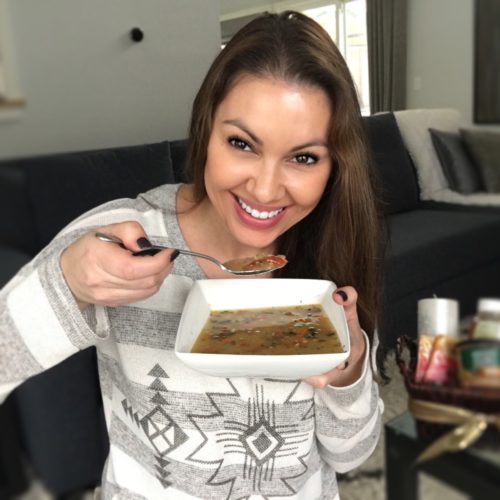 Do you have a great Care Package idea? I would love to hear them.