Cello at Allegretto Resort is a Mediterranean influenced restaurant in Paso Robles offering luxurious classics like Duck Breast & Leg Confit, Rack of Lamb, and Carpaccio.
Easily one of the best restaurants in this popular wine country town, the chef prepares all of the dishes over red oak providing their distinct signature flavors.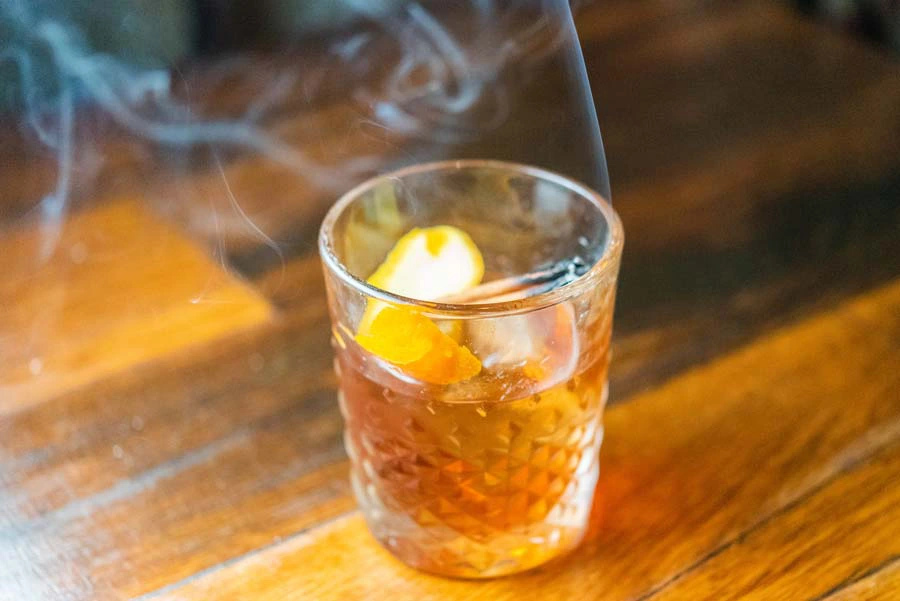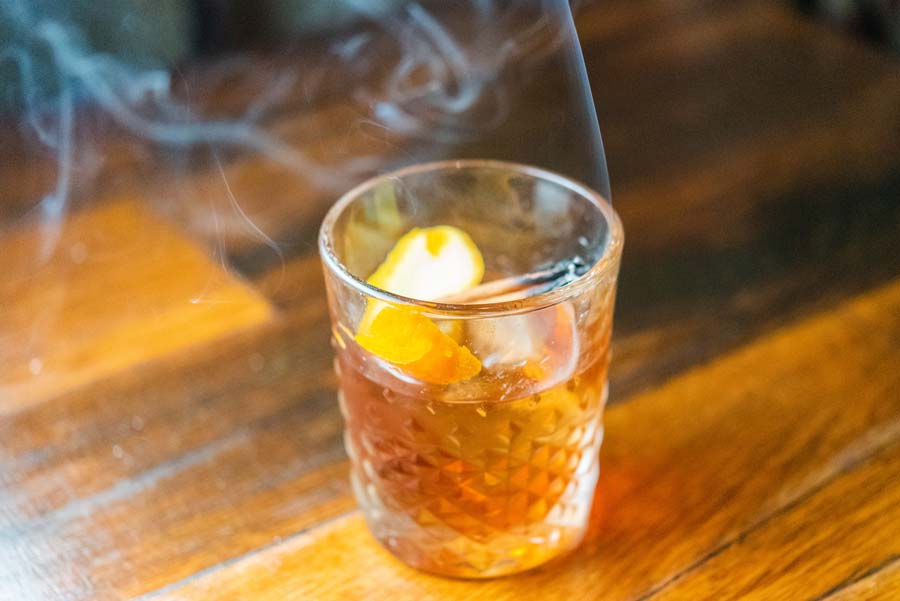 The "New Fashion"
Allegretto Vineyard Resort is the type of place you sit at the restaurant bar and order a good Old Fashioned, so that is exactly what we did. The "New Fashion" is made with Basil Hayden Bourbon, Espresso Demerara, Orange, and Angostura enhanced with a Smokey fresh cinnamon bark.
Each table at Cello Ristorante receives a delicious basket of fresh homemade Focaccia with olive oil and balsamic for dipping. I wish you luck not filling up on it!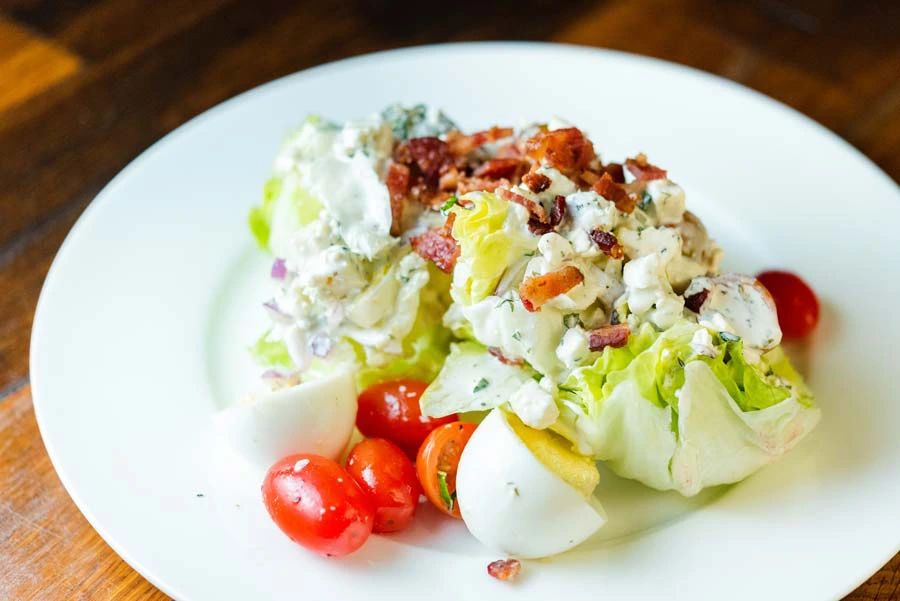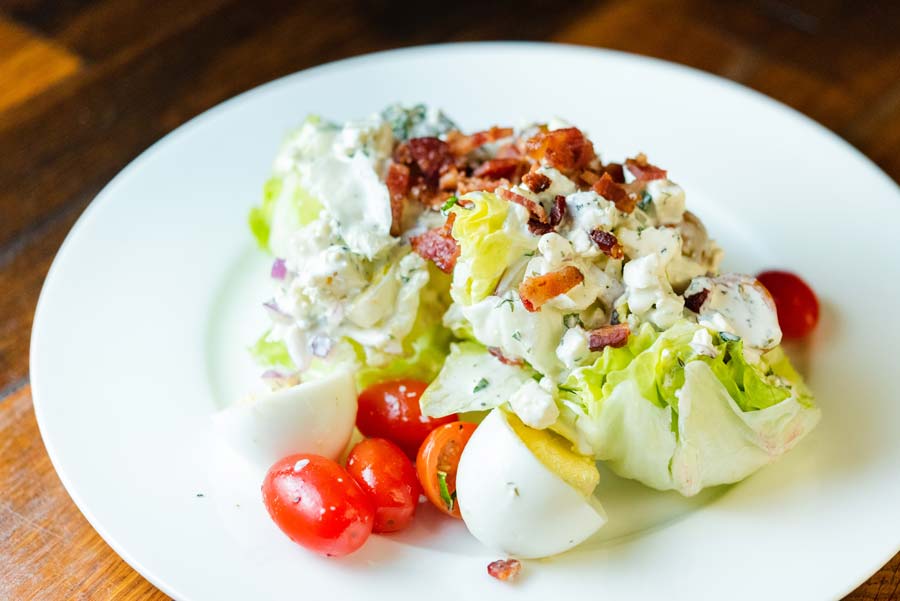 Wedge Salad
To balance all of that delicious Focaccia, the classic wedge salad is the perfect way to start a wine country evening. Wedge salad connoisseurs are extremely particular about what makes a perfect wedge. Cello in Paso Robles has perfected the art of the wedge.
This iconic chunk of Iceberg lettuce arrived drenched in blue cheese dressing with crispy lardons, heirloom cherry tomato slices, Bermuda onions, blue cheese crumbles, and a hard-boiled egg. Absolute perfection!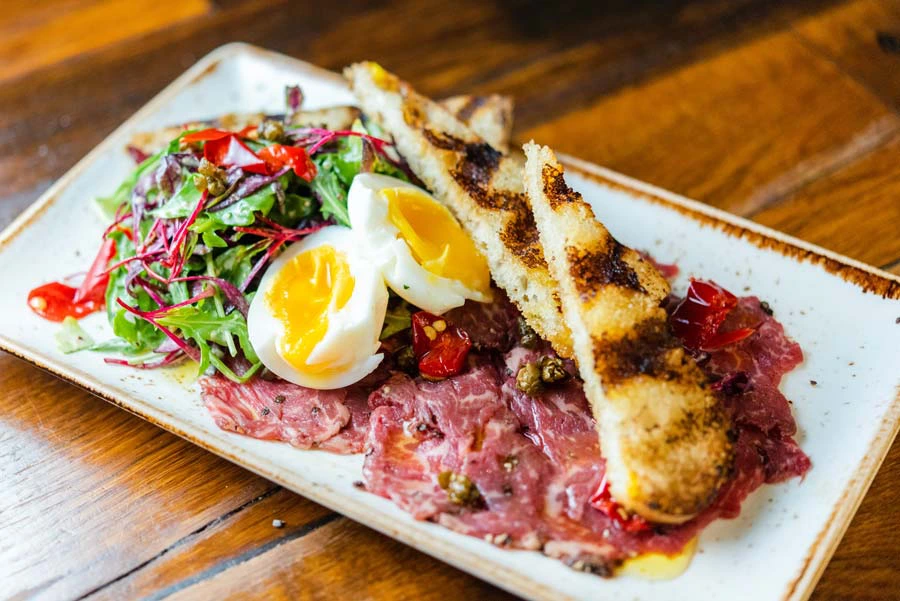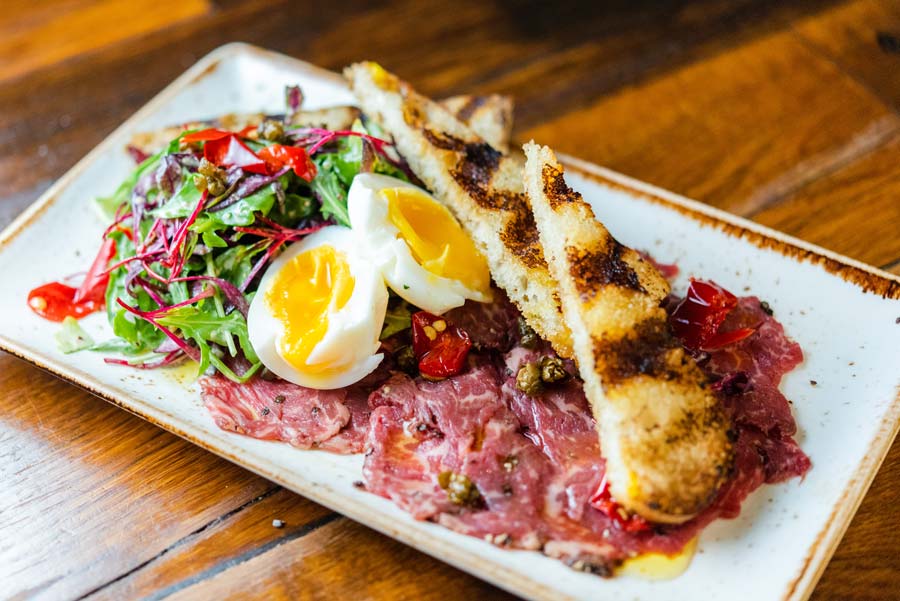 Beef Carpaccio
On the chefs' weekly specials, you'll find incredible options like their Beef Carpaccio which is complimented with crisp fried capers that lend a welcomed twist and extra texture to the dish. The carpaccio is finished with shaved Parmesan, baby arugula salad, and a beautiful dripping soft-boiled egg.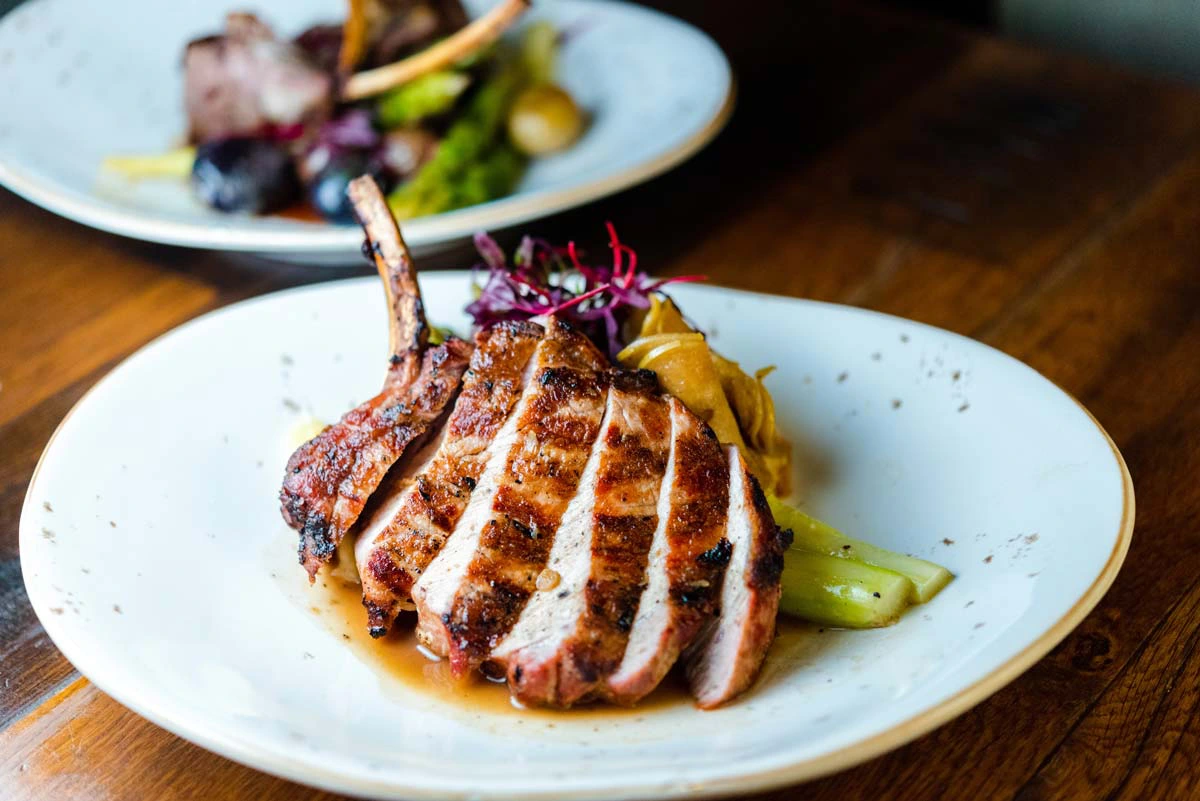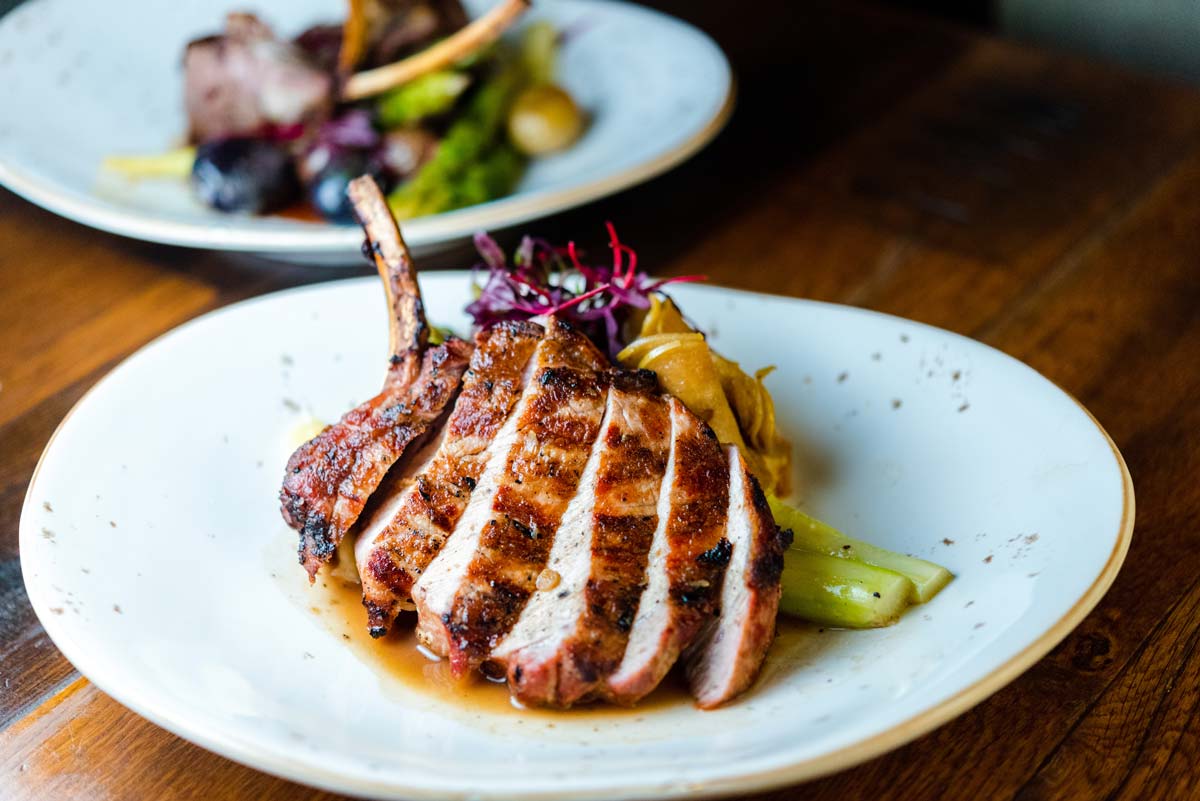 Brined Pork Chop
For entrees, we were intrigued by the Muscovy Duck Breast with Leg Confit but were convinced by our server Brad to try the beautiful Brined Center Cut Pork Chuck. The chef brines his pork chops overnight for 24 hours making for an incredibly juicy, tender cut of meat.
Our Lucious chops arrived with caramelized onions, a Granny Smith apple reduction, Dauphinoise potatoes, and a moat of Calvados sauce around the plate. The apple reduction was soft and subtle enhancing the porks' flavors, without taking the center seat. Our server Brad was not wrong.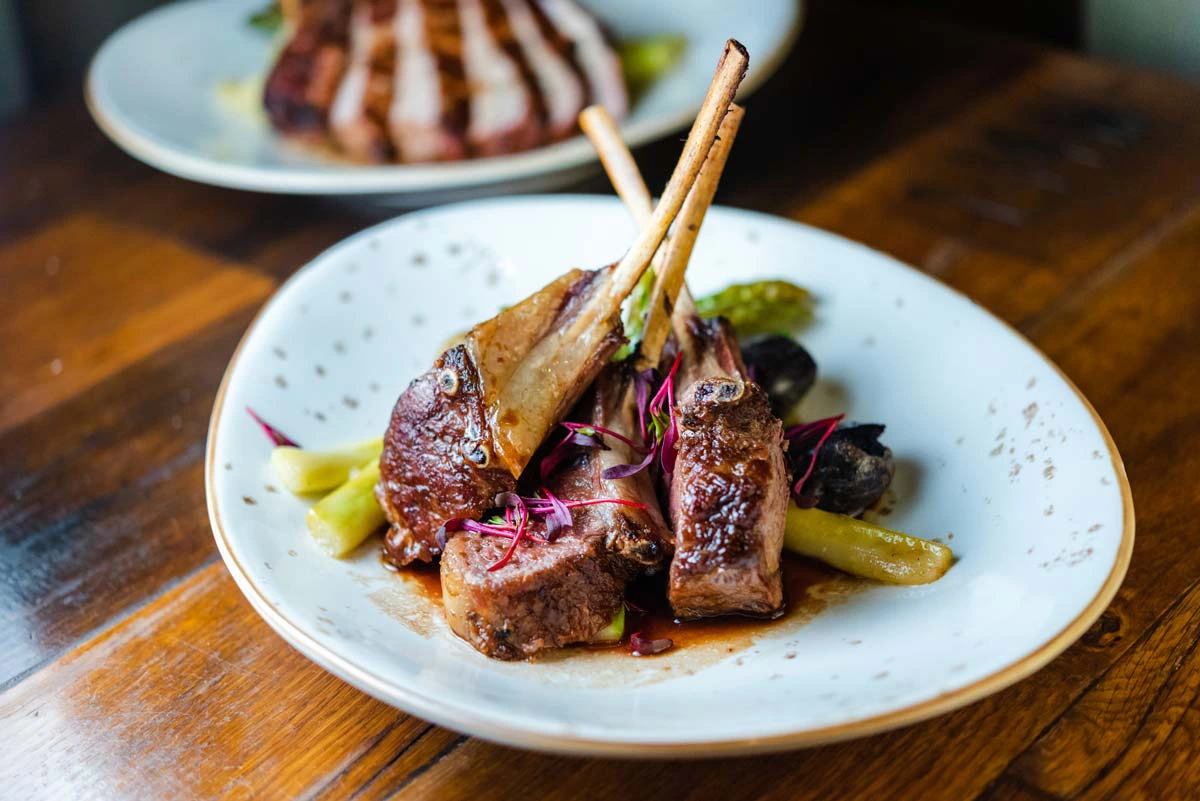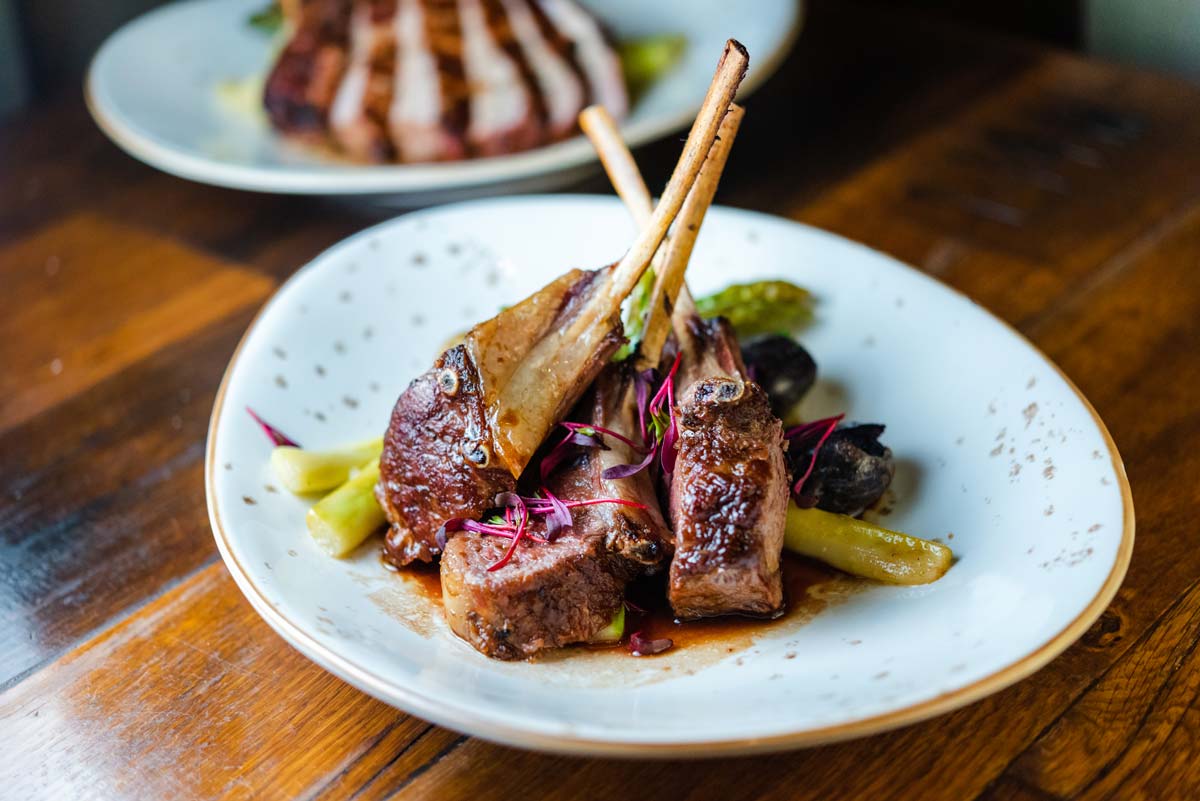 Double Cut Lamb Chops
The star of our show was The Double Cut Lamb Chops which were so good we came back on the last night of our trip to have them again. These mega meaty chops were crusted with property-grown herbs in a sea of balsamic and Mint Lamb Jus. Our mouth-watering lamb was teamed with thick farm fresh asparagus, carrots, and marbled potatoes and was the perfect way to end a memorable trip into Paso Robles wine country.
Dont The Cello at Allegretto Resort Breakfast
Cello Ristorante & Bar also has a fantastic breakfast with mimosas, bloody mary's, cappuccinos, and delicious offerings like fried chicken & waffles and huevos rancheros.
Even if you're not staying on the property, Cello at Allegretto Resort should be on the top of your list for restaurants to visit during your stay in Paso Robles. All of the dishes were incredibly luxurious, perfectly prepared, well seasoned, and most of all delicious!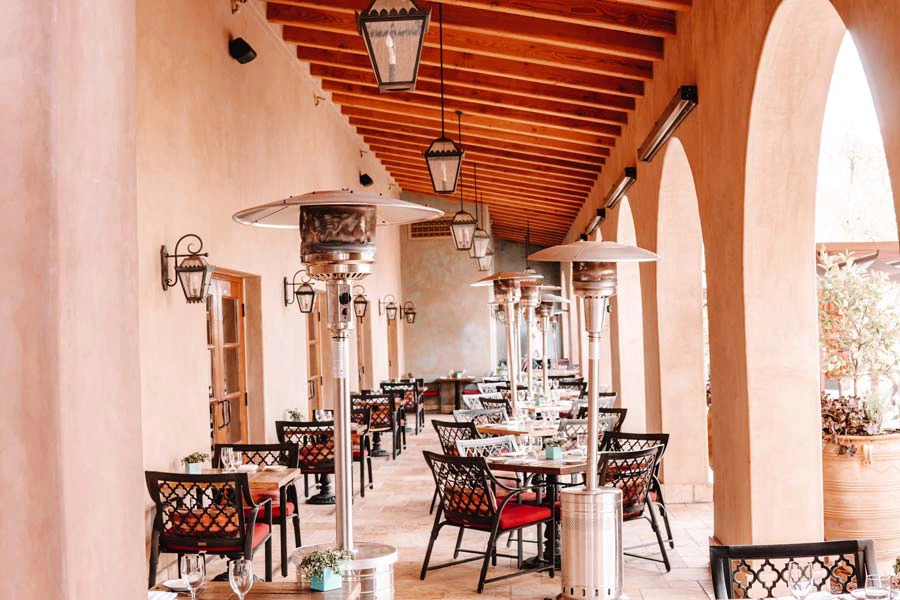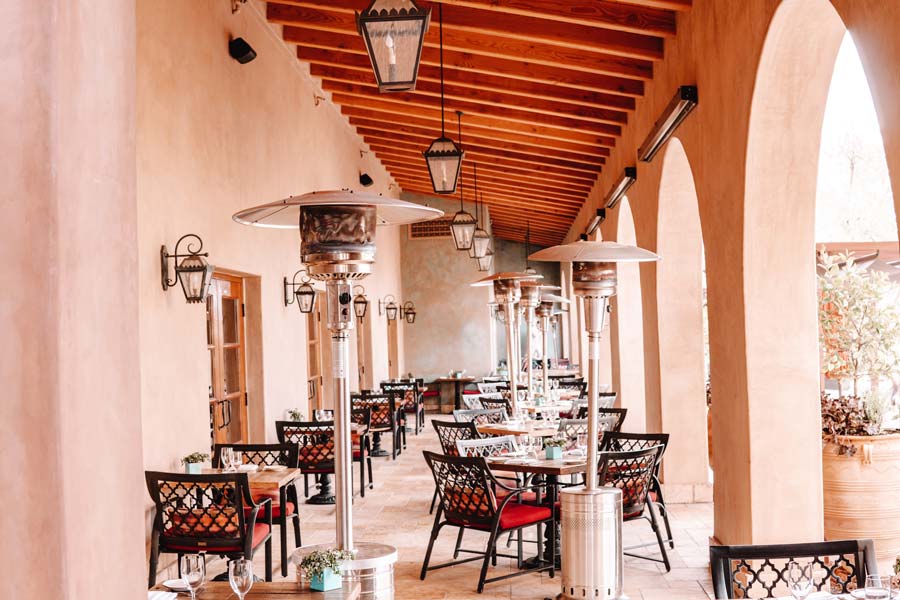 About the Allegretto Resort
During our stay in Paso Robles we spent 3-Nights at the Allegretto Vineyard Resort & Spa and loved every second of our stay. If you enjoy wonderful service, conveniences like a bar to grab freshly made cappuccinos in the morning, vineyard views, and amenities like a beautiful pool with cabanas, Allegretto in Paso Robles is the most elegant resort in the region.
Discover More Wine Country