The Goldfinch in Irvine is the most recent restaurant to land in the trendy up-and-coming Eighteen Main Complex. After much success with The 908 restaurant in Long Beach, owners Ciaran Gough, Juan Carlos Guerra and Todd Miller decided to expand their successful concept.
If you're ready to experience golden next-level cuisine, The Goldfinch delivers. Guests can expect a fresh California menu with Wagyu that's the real deal and a variety of memorable dishes perfectly executed.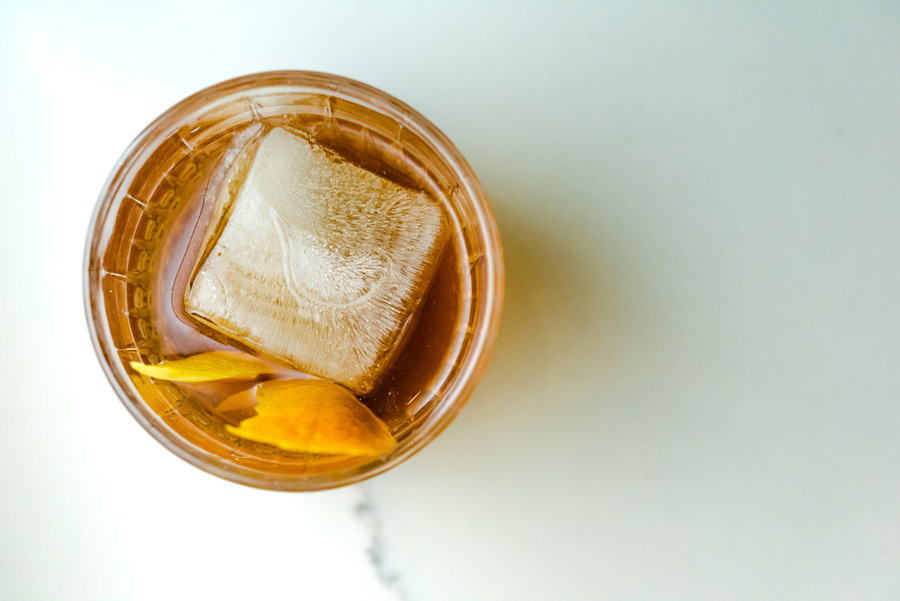 The Vibe
The moment I stepped into the restaurant I felt a calmness with their relaxing green velvet couches, trendy obscure alternative music, and welcoming interior design that features an extended outdoor patio.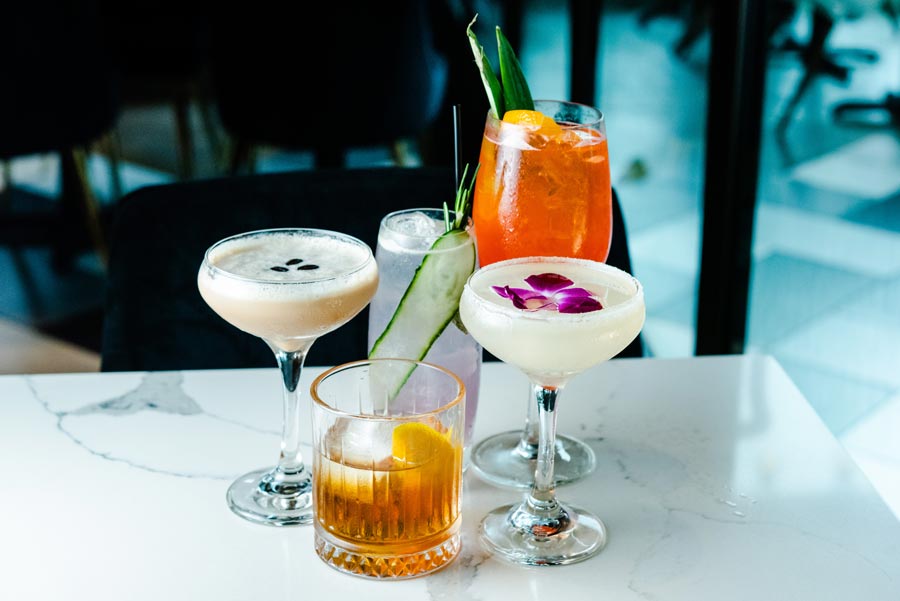 The Cocktails
When we arrived we asked the bartender to bring us his favorite drink and he brought them all. If the bartender makes you a selection of drinks, you damn well better believe you try each one!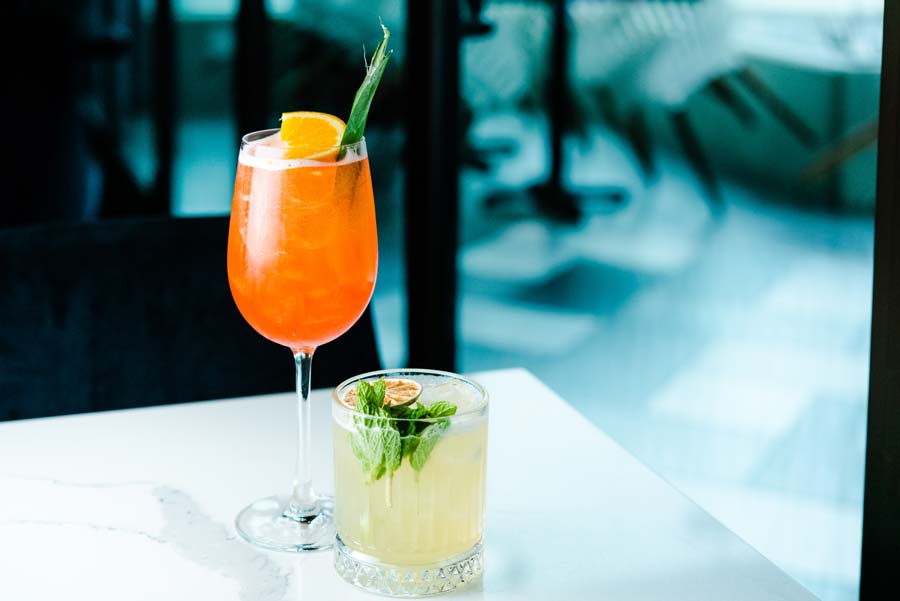 I may have been a bit impartial to "Raised By Wolves", their smoky Mezcal Jalapeno Margarita named after an awesome HBO show.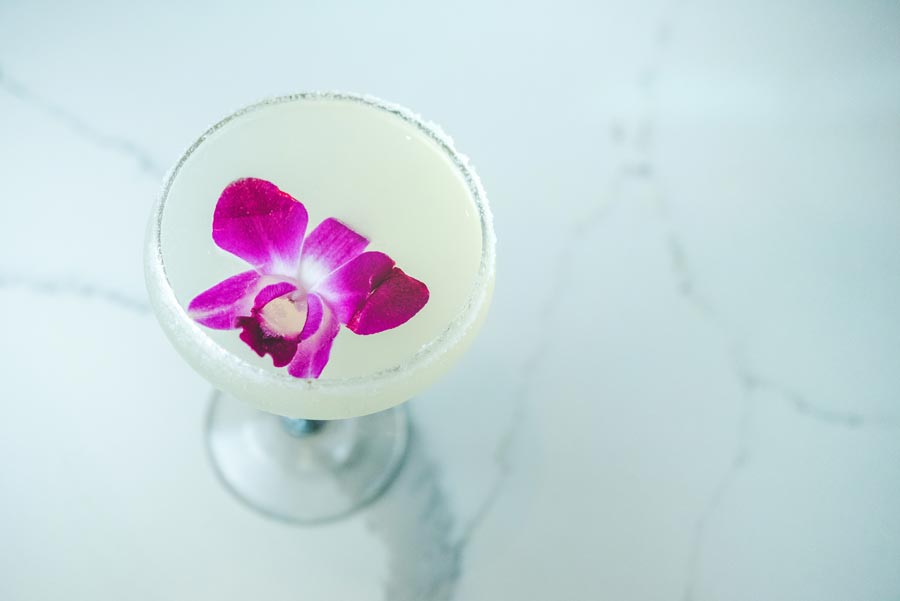 Another formidable cocktail is The Purple Rain. This herbal concoction was adorned with fresh rosemary, cucumber, and lavender which offered well-rounded earthy flavors. If you prefer a more zesty cocktail, the Lavender Drop is a delicious take on a classic lemon drop, but better!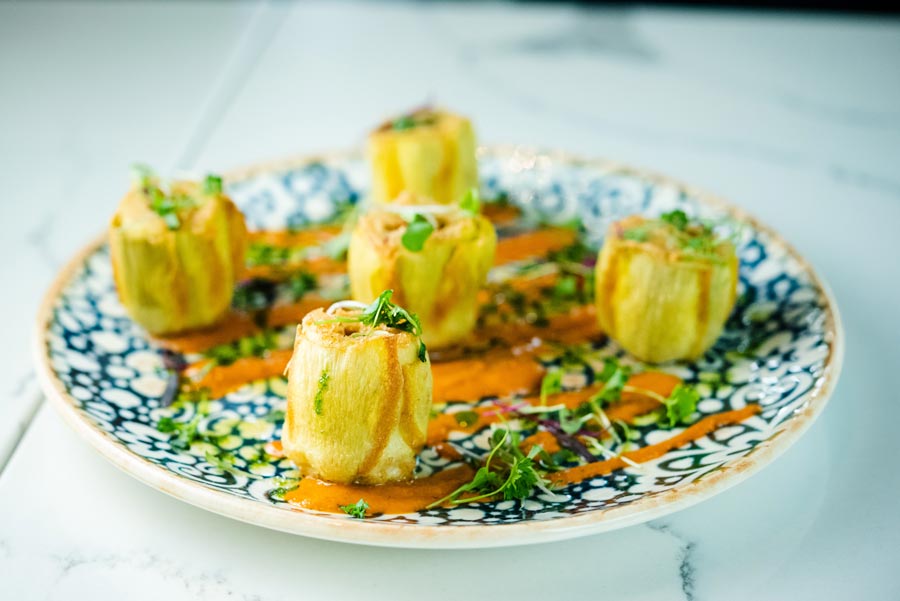 Goat Cheese Stuffed Artichokes
After trying an endless array of cocktails we soaked it all up with The Goat Cheese Stuffed Artichoke Flowers. This beautifully presented plate showcased just the meaty middle section and heart of the artichoke. It was lightly fried, stuffed with tangy goat cheese, and drizzled with a flavorful red pepper sauce.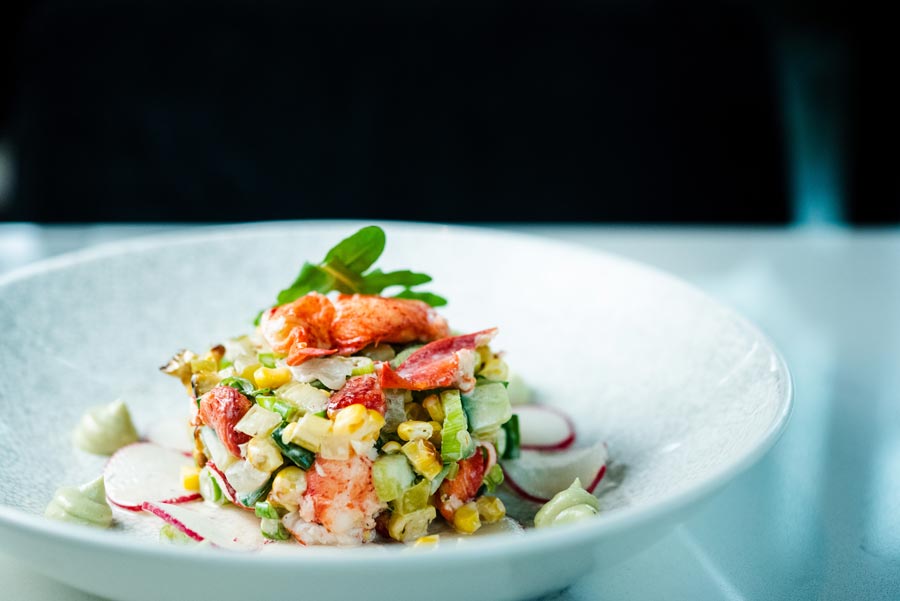 Lobster Salad
The Lobster Salad is a wonderful combination of lush lobster with chunky cubes of cucumber, cut-off-the-cob grilled corn, pickled celery, arugula, avocado cream, and bloody mary dressing. On a warm summer day, this is the light and refreshing salad you reach for.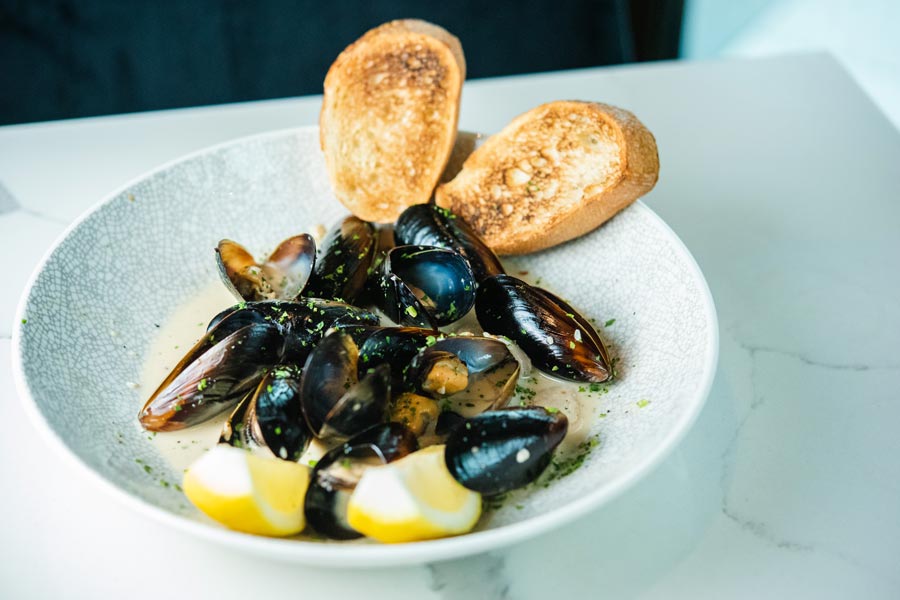 Black Mussels
The Black Mussels are absolutely drool-worthy and one of their most popular dishes. The trait of any amazing restaurant is having that one signature dish that lingers on your mind and palette until you're finally able to consume it again. At The Goldfinch in Irvine, these Mussels are it!
The key to any good bowl of mussels is, of course, freshness, but also having an incredible sauce. These mussels were sautéed in a dreamy combination of white wine, garlic, shallots, and cream. Served alongside were two toasted baguettes that would never be enough to soak up every last drop of that delectable saucy goodness.
 The cooking technique should also be mentioned as it makes each mussel both flavorful and tender. I honestly cannot remember the last time I had mussels so delicious. I had almost given up hope, but The Goldfinch has restored my faith.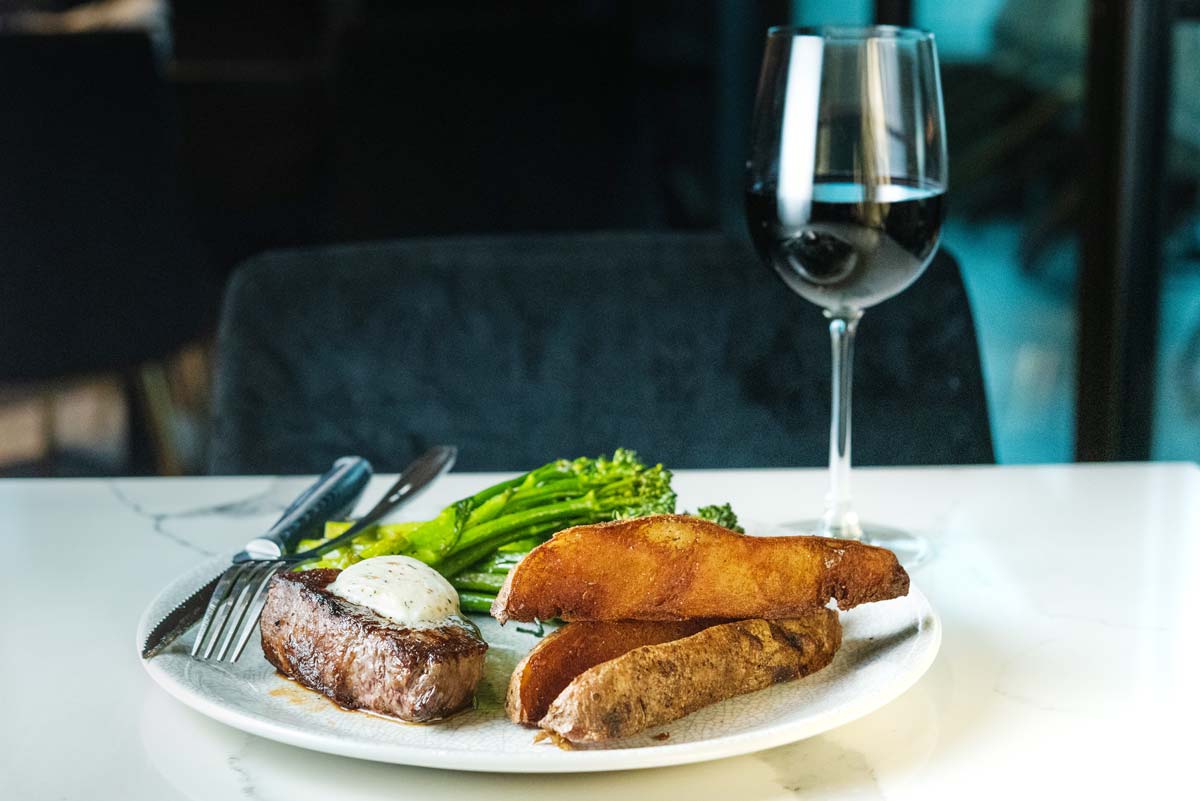 The Wagyu Strip
For entrees, if you are celebrating a special occasion or just want to treat yourself to one of the finest steaks in all of Orange County, then you must indulge in The Wagyu Strip. So many restaurants claim to be serving Wagyu, but this is the real deal. The Wagyu Strip at The Goldfinch is marbled throughout with a plump fattiness that glides off your knife and tastes like a slice of rich butter. 
As if the Wagyu wasn't amazing enough, it was served with the most magical enormous baked potato steak fries that were out of control. Super crispy on the outside, soft and delicate on the inside. These are so delicious they should be added to the menu as an appetizer.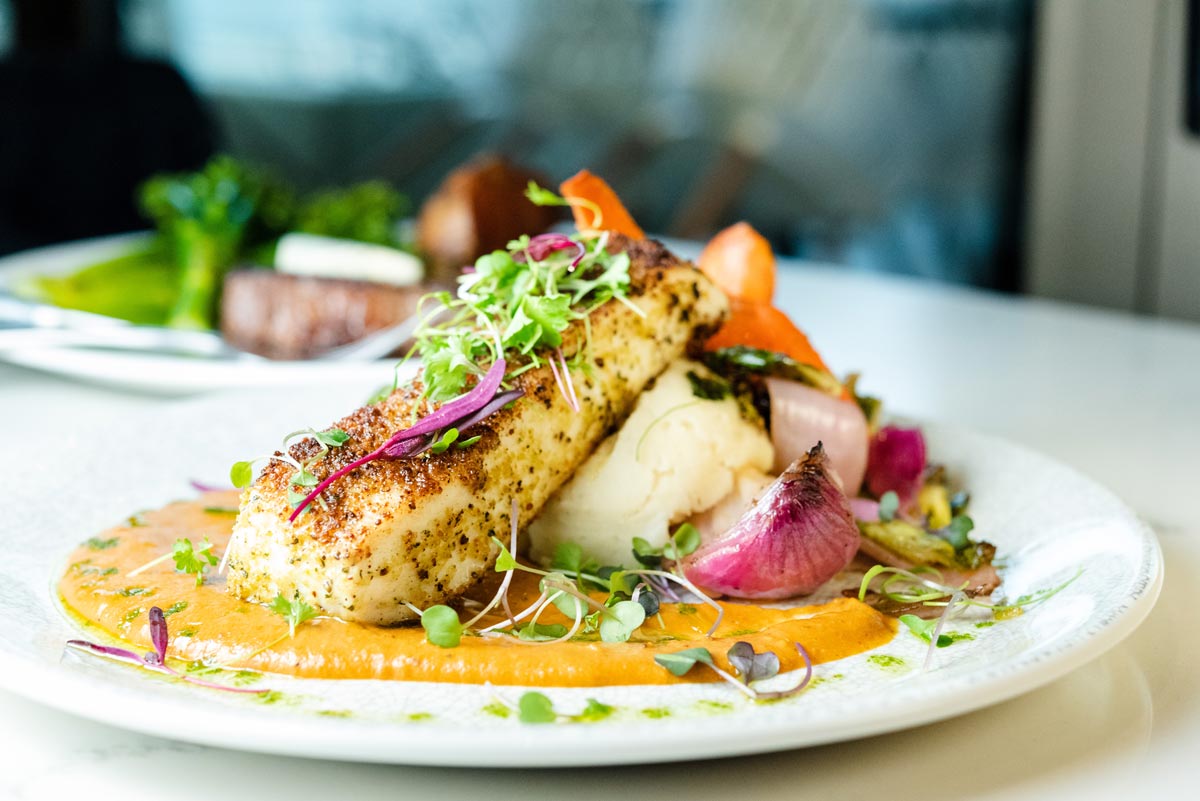 Pistachio Panko Crusted Halibut
If you're looking for lighter fare, the Pistachio Panko Crusted Halibut was flaky, delicate, and perfectly prepared. This colorful well-finessed dish was accented with the same flavorful red purée sauce that is also featured in the Artichoke Flowers. Beneath the generous portion of halibut were farm-roasted vegetables and comforting garlic thyme mashed potatoes.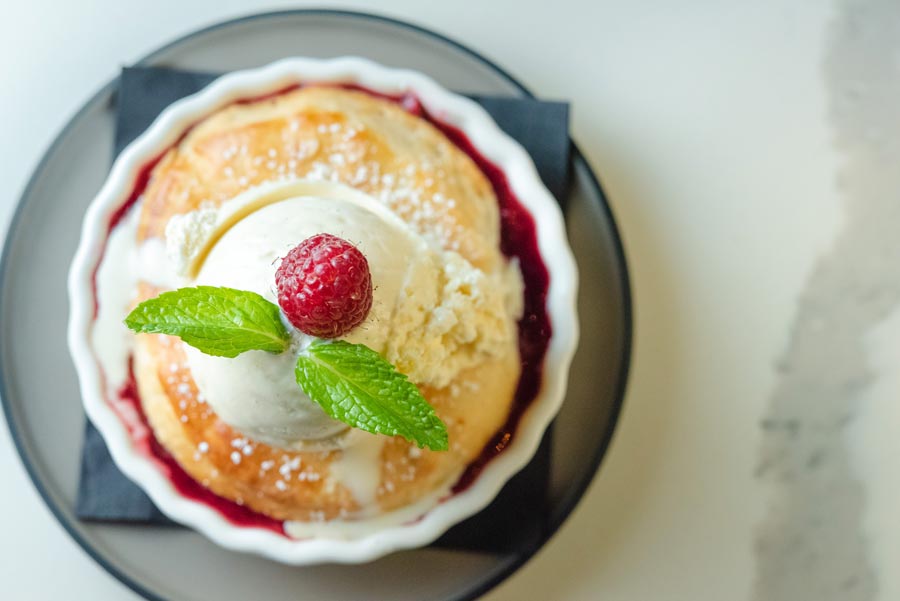 Berry Cobbler
For dessert, don't leave without trying the mouth-watering Berry Cobbler with a crust of sweet crispy dough floating in a sea of reduced fresh strawberries and cherries. The cobbler is topped with creamy vanilla ice cream and is the perfect ending to a fabulous meal.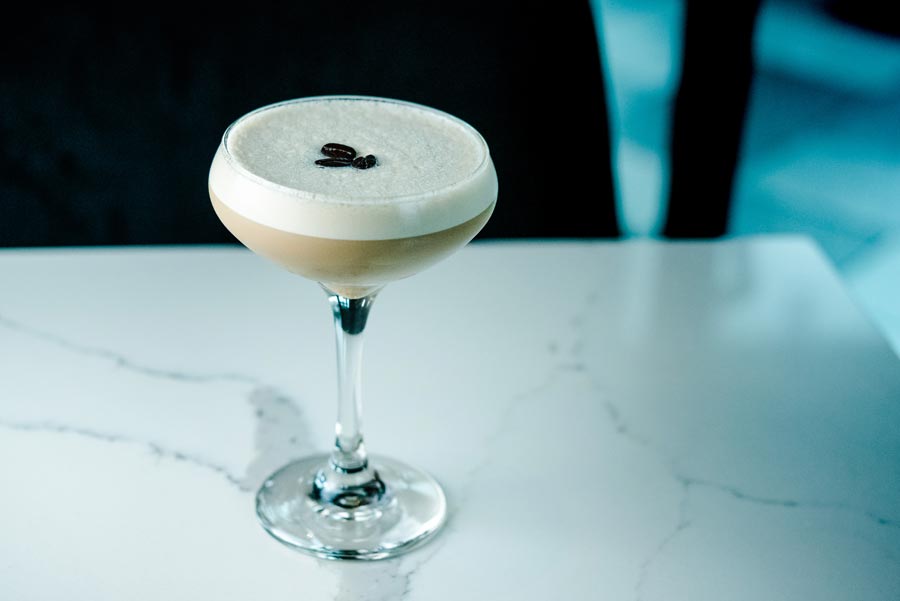 Brunch
For an after-dinner drink, the cold brew espresso martini is the perfect nightcap or brunch pick-me-up. On the weekends The Goldfinch in Irvine also serves an amazing brunch, with bottomless mimosas!
2000 Main Street, Suite 200,
Irvine, CA 92614
(949) 379-8769
Discover More O.C. Restaurants