The Geneseo Inn at Cass Winery is a vineyard escape for wine lovers that combines luxury and adventure. Spending a day at Cass can take you on a horseback ride through grape vines, shooting archery or axe throwing next to the vineyards, and even participating in a hands-on culinary class.
It's nearly impossible to experience everything Cass Winery offers, so staying on property at their boutique Geneseo Inn is an easy decision.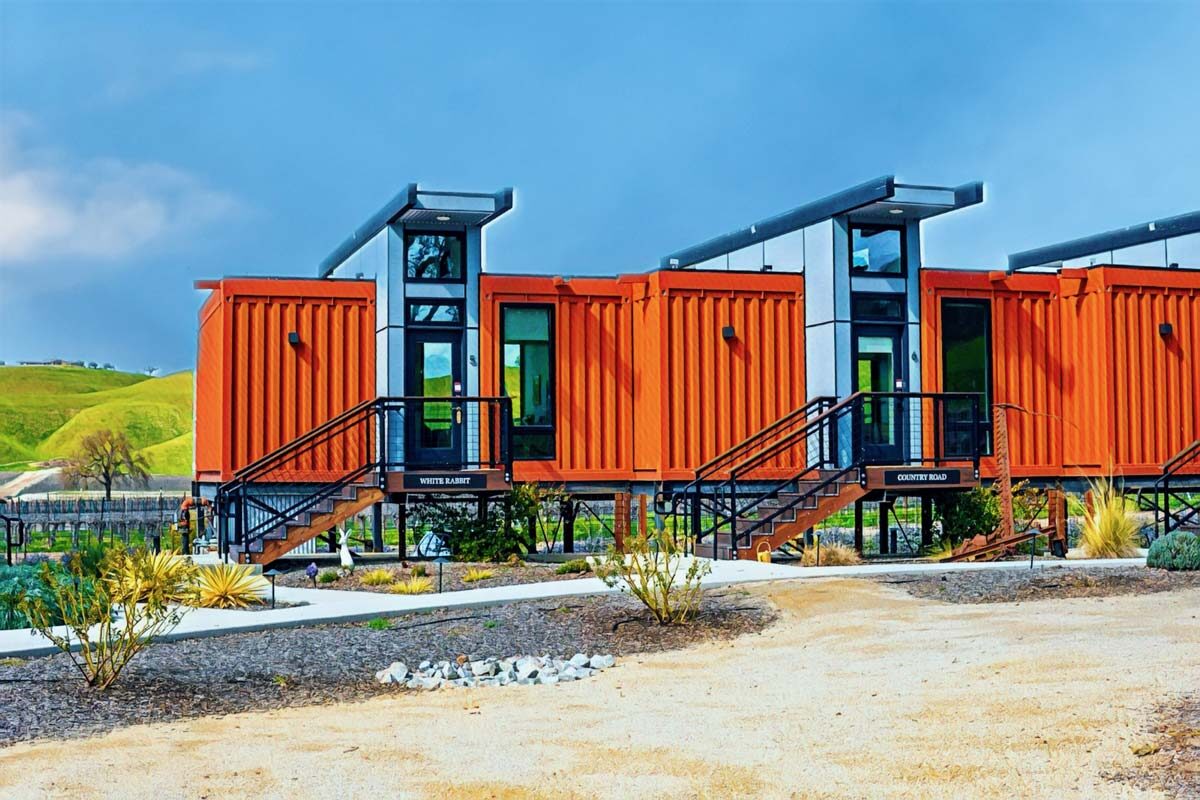 Geneseo Inn Shipping Crates
The Geneseo Inn is comprised of 8 distinctly designed rooms with different themes. Each room is cleverly built from Industrial grade shipping crates perched above 145 acres of luscious Cass Winery vineyards.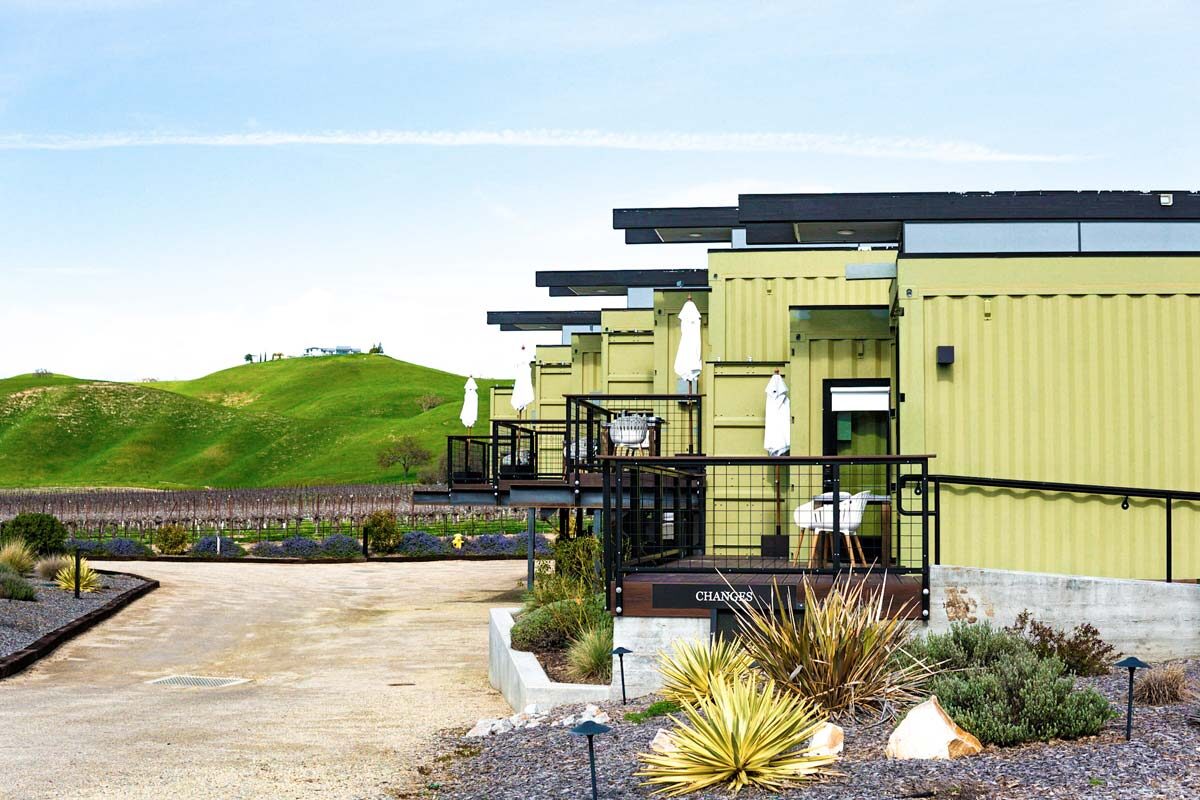 Amazing Private Patio Views
The views from our private patio were truly spectacular. The Geneseo Inn is so intimate you feel as if you're surrounded by vineyards and rolling hills.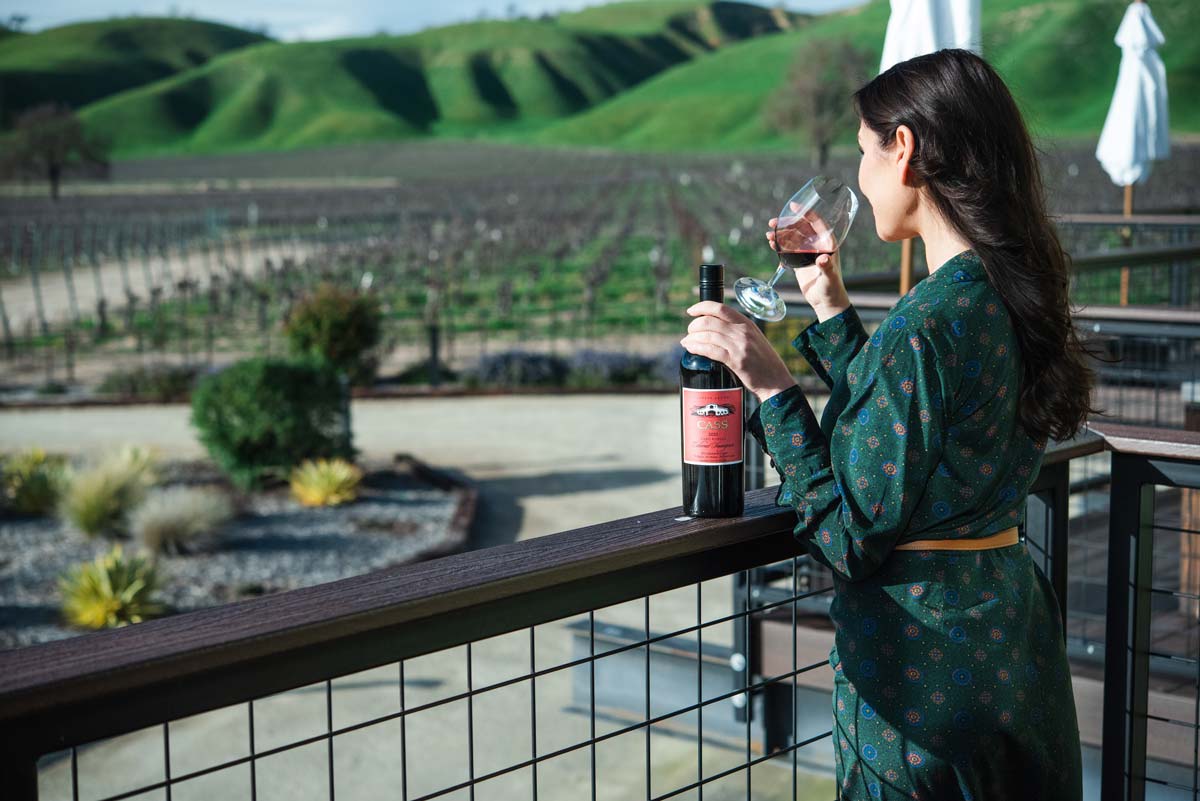 If you're looking for a little rest and relaxation, nothing is more serene than standing on the patio with a bottle of Cass Cabernet Sauvignon.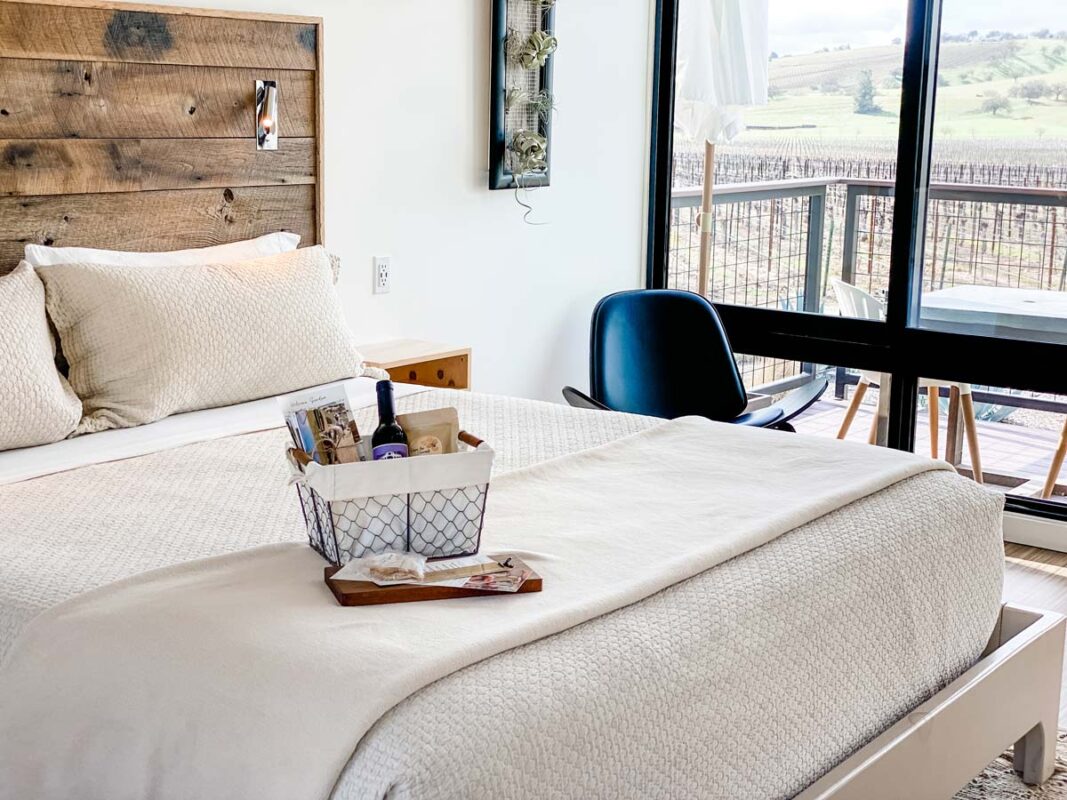 Geneseo Inn at Cass Winery Amenities
Amenities included a complimentary unparalleled gourmet breakfast, daily happy hour, and a private balcony. It is the little touches, however, that made the Geneseo Inn a true comfort away from home.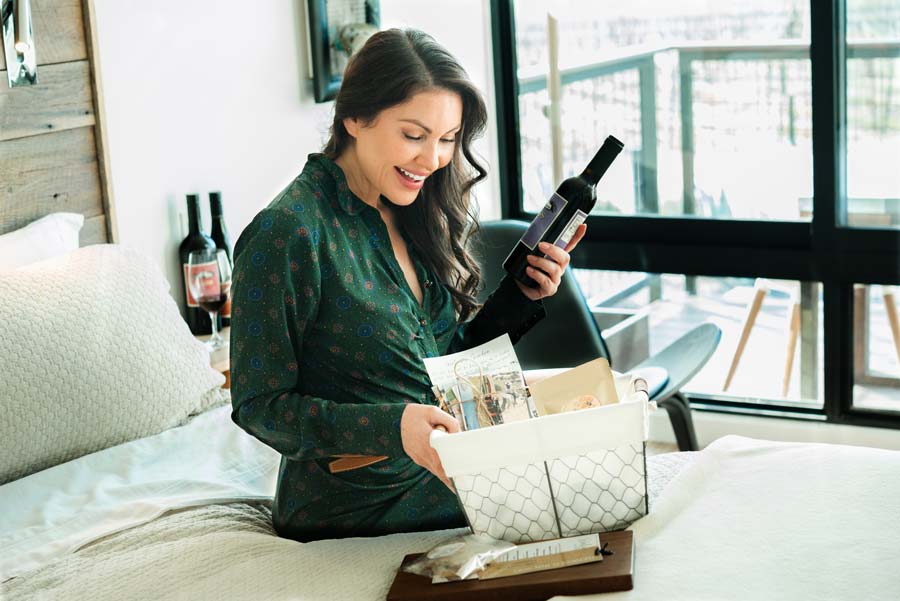 Extra Special Touches
During my stay, here are a few things I noticed that really made Cass Winery & The Geneseo Inn extra special.
The softest bathrobes on the planet
A portable heater to use in the show or whoever you want a little extra heat
Soft cozy blankets to curl under while taking in the patio views
Freshly made lattes & cappuccinos in the office (who needs a Starbucks)
A convenient wine fridge to store all those Paso Robles bottles
The softest, most comfortable mattress and squishy pillows (I didn't even need to use my own pillows which I always bring)
In-room music playing when you arrive to set the mood for a week of relaxation
Covered parking under your room with charging for electric vehicles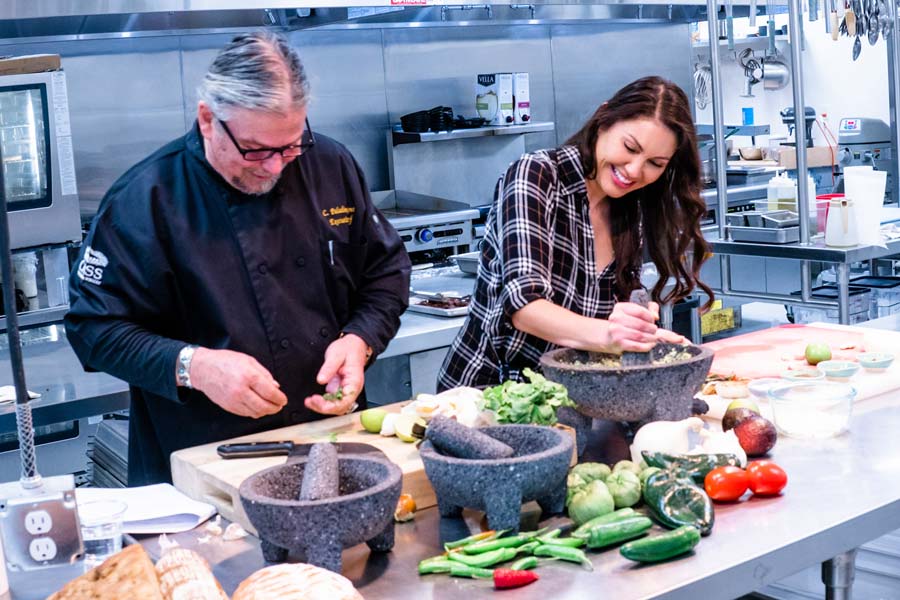 Camp Cass Cooking Demonstration
As mentioned earlier, Cass Winery also has a wide variety of activities. During our stay, we participated in their Cooking Demonstration led by the wineries Executive Chef Charlie Wayne. We met the chef in their large industrial kitchen next to the barrel room. Waiting for us was a private table with a bottle of wine set up in front of a large stainless still table with a display of fresh ingredients. During the demonstration, guests can choose to just watch or get their hands dirty in the kitchen.
Of course, during my cooking demonstration, I jumped right in the kitchen with the chef as he showed me how to make guacamole, red pepper salsa, and salsa verde using a mortar and pestle. We then enjoyed a variety of chips, tacos, and taquitos to enjoy with our freshly made dips. I enjoyed these recipes so much, I purchased my own Mortar as soon as I got home!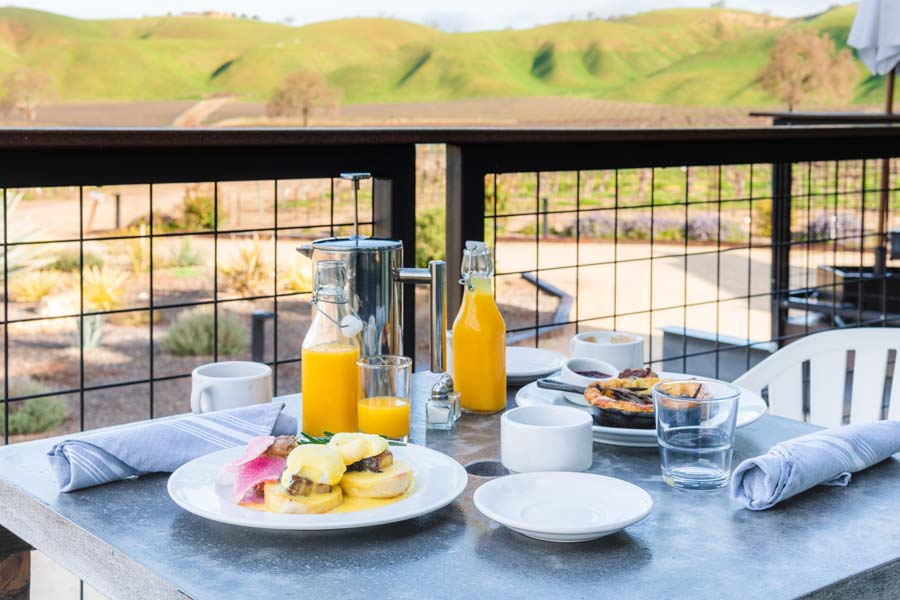 Complimentary Gourmet Breakfast
If there is a Paso Robles Inn that perfectly combines culinary & comfort, it's the Geneseo Inn at Cass Winery. Even their complimentary morning breakfast is gourmet, with unique sweet & savory options like Pork Belly Benedict, Dutch Baby Pancakes with fresh fruit, and Saffron Shashuka. Guests can even choose between chicken or duck eggs!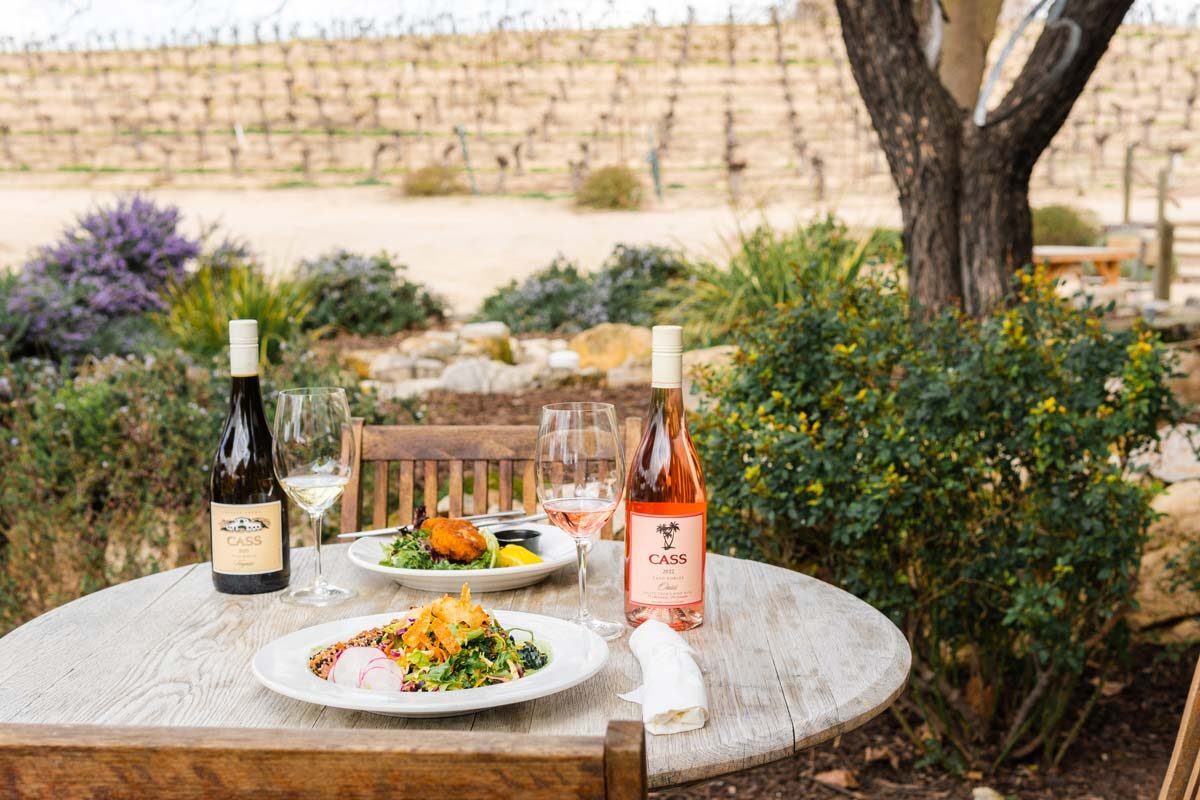 Cass Cafe
On the property is also Cass Cafe, offering delicious cuisine like crab cakes and wood-burning pizzas made right in front of you on their patio. You can enjoy a wine tasting outside on the patio with your meal or inside their tasting room. We enjoyed the wine tasting so much, we went home with 4 bottles!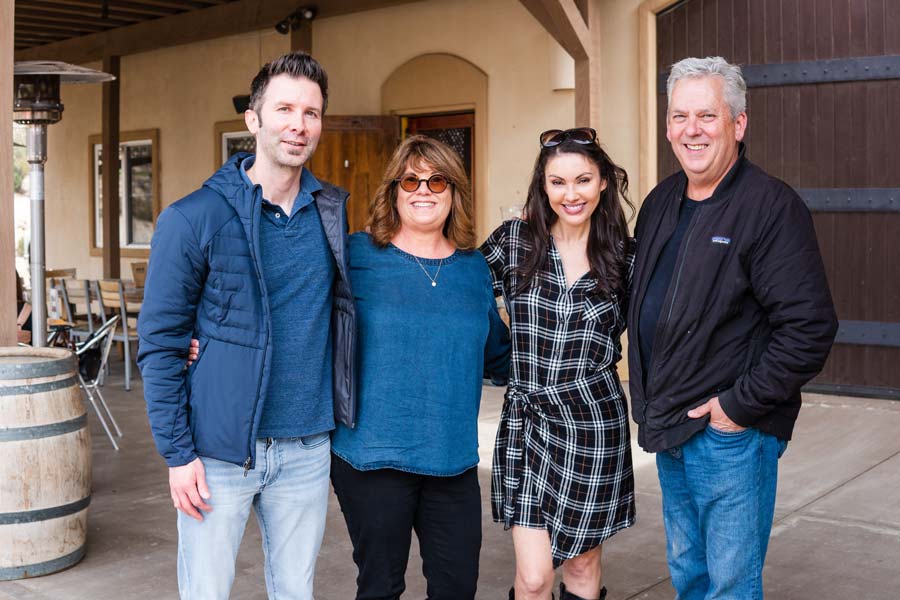 Meet the Cass Family
During our stay, we also accidentally bumped into the Cass Family. My fiance walked over to help a woman with her umbrella and after thanking him, she introduced herself. Hysterically, he thought it was just a coincidence she had the same last name as the winery, but we quickly realized it was the owner. They were both absolutely lovely.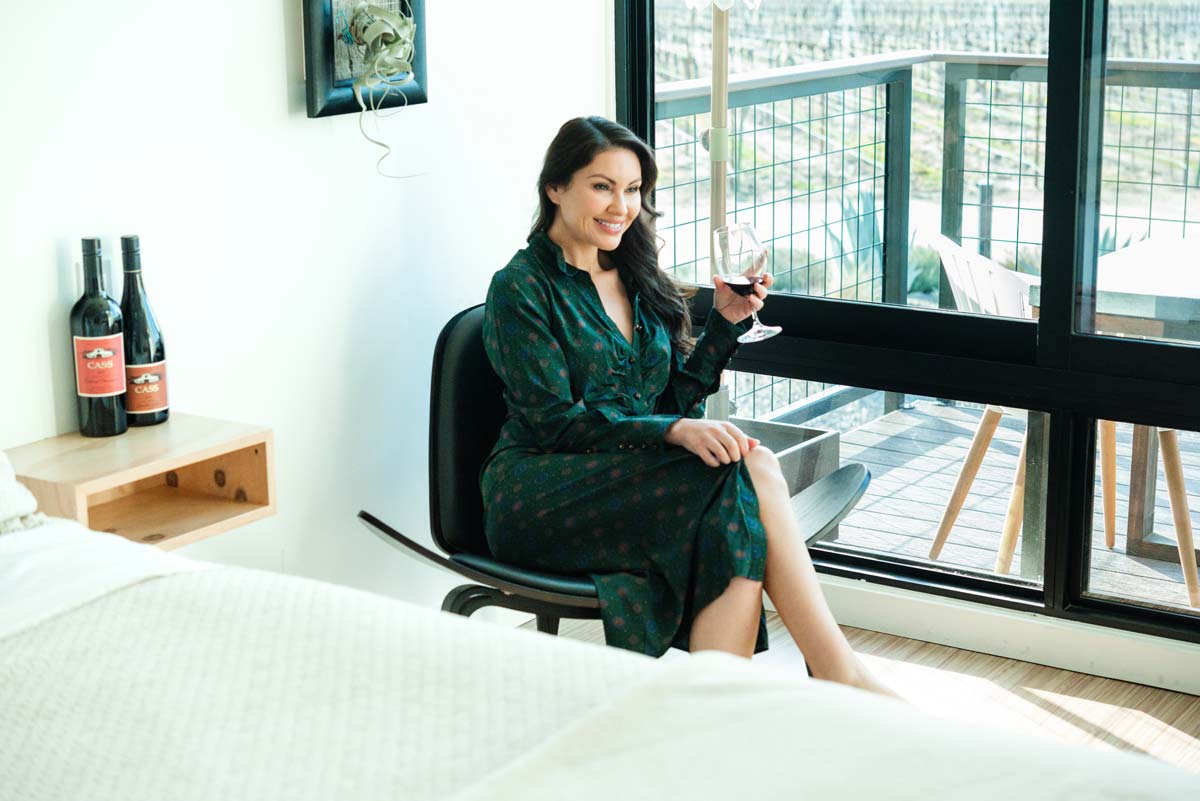 I cannot wait to return to the Geneseo Inn at Cass Winery to try some of their other activities like axe throwing and archery. During our visit, Paso Robles was inundated with rain and the grounds were too wet, but it makes the perfect excuse to come back!
Discover More of Paso Robles