If you're searching for a true Italian restaurant in Orange County, IL Farro in Newport Beach should be at the top of your list. Known for its authentic Italian cuisine, IL Farro in Newport Beach offers a culinary journey that will transport you to the heart of Italy.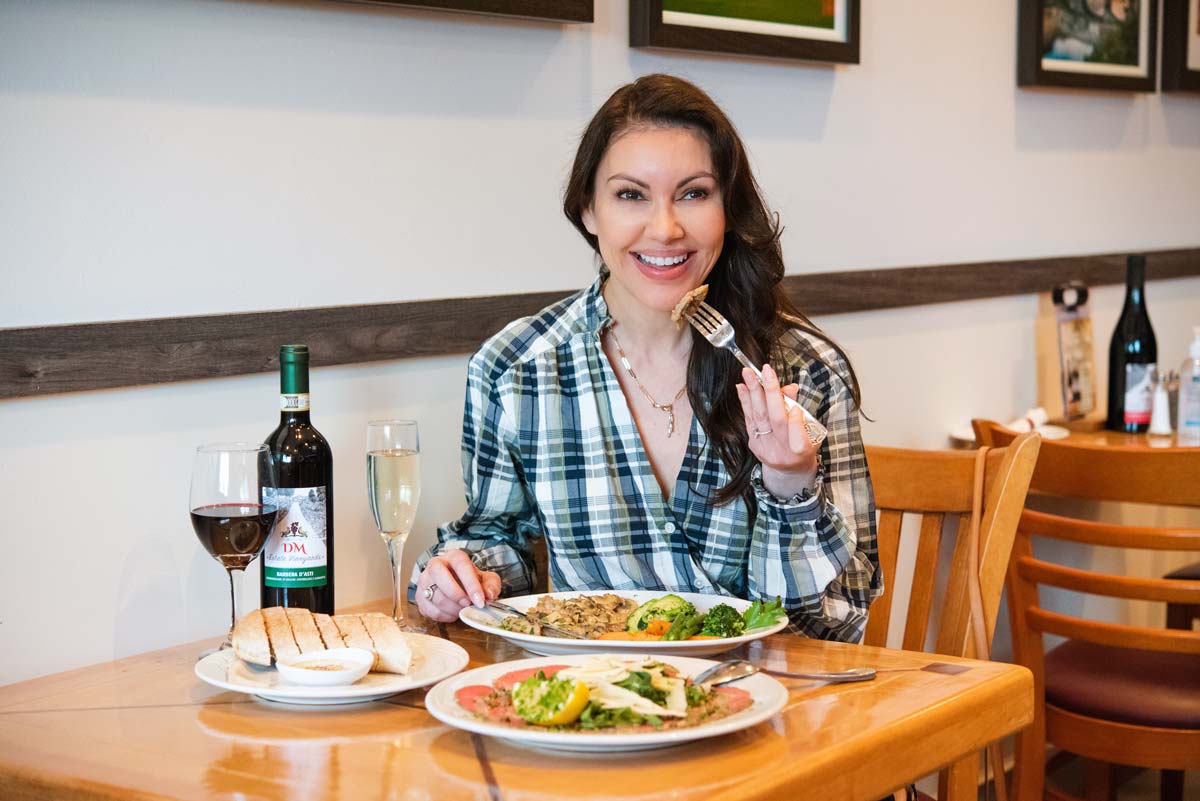 From traditional housemade pasta to fresh seafood and their signature farro dishes, head chef Domenico brings his Italian roots to every dish. Here are our favorite dishes from this hidden gem.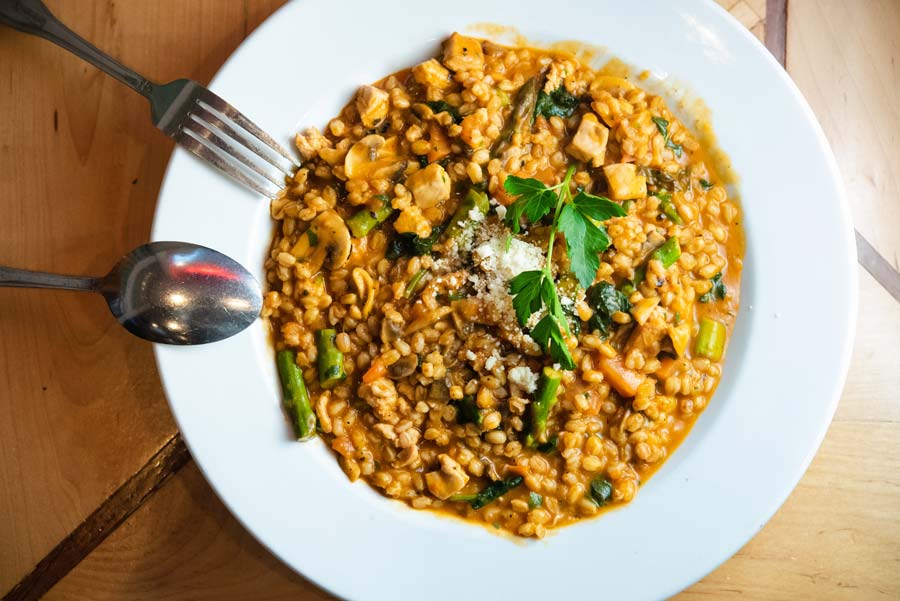 What is Farro?
Il Farro in Newport Beach was named after one of my personal favorite power grains, Farro. This amazing grain is incredibly high in protein, fiber, and low on the glycemic index. Farro grows in the central and northern Italian regions including Lazio, Umbria, and Tuscany.
Farrotto Forestiera
You'll find an entire section of the menu dedicated to this wonderful grain. Of the selections, we enjoyed the Farrotto Forestiera which included farro grains, tender chicken, spinach, mushrooms, asparagus, tomatoes, red onions, basil, and parmesan cheese. This dish was even more delicious than I had imagined and a generous serving. Farro also freezes incredibly well. I divided my leftovers into single-serving containers to freeze and enjoy for healthy lunches throughout the week.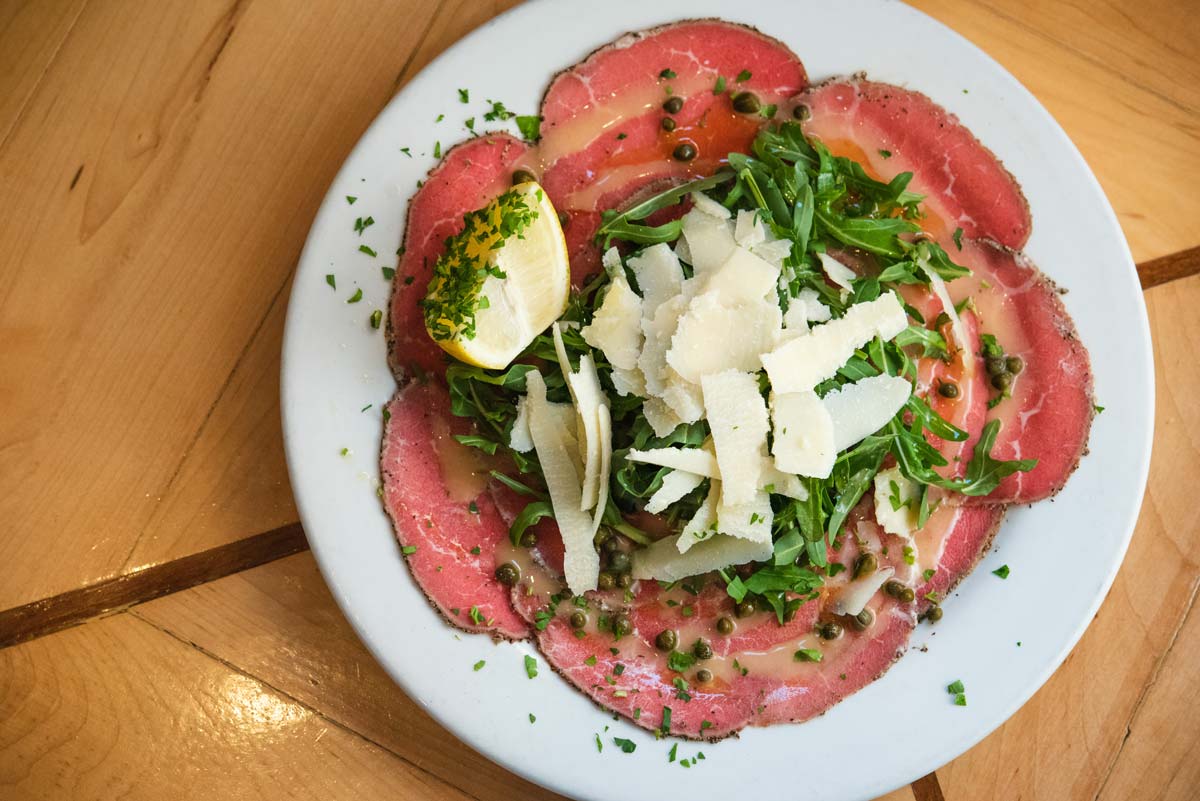 Carpaccio Di Bue
IL Farro also has a great selection of appetizers, but they have the most amazing beef carpaccio. Their preparation is how all Carpaccio dishes should be served; thin slices of beef filet topped with arugula, shaved parmesan, and capers drizzled with olive oil and a squeeze of lemon. This is perfection.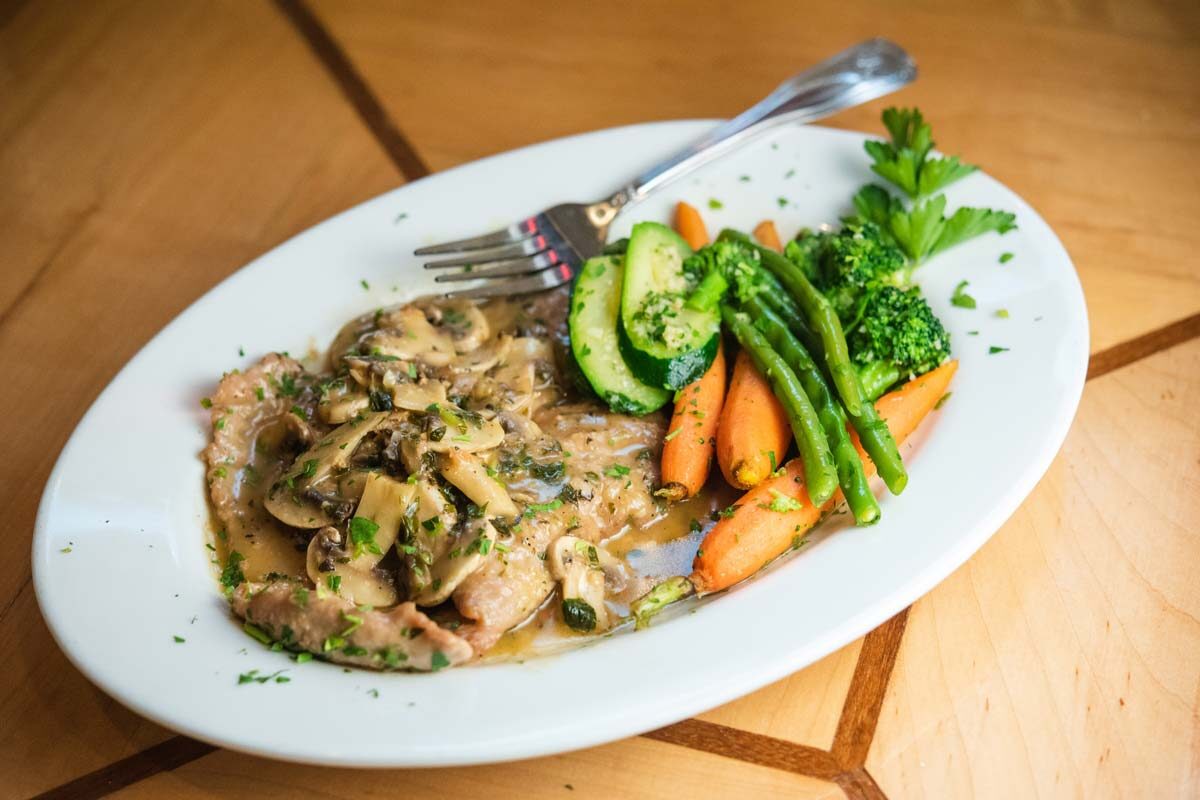 Vitello Al Marsala
For an extra special experience, Chef Domenico brought me back into the kitchen to watch him prepare our Vitello Al Marsala. This wonderful classic Italian dish features thinly pounded Veal Scallopini sauteed in Marsala Wine, with the addition of mushrooms, garlic, and basil. I'm going to share the recipe I was able to watch the chef create below.
First, the chef placed a stainless steel pan on high heat and added olive oil.
Then he took 3 thin slices of veal and coated them with flour. He added the veal to the pan and seared them on both sides.
Once seared he added the mushrooms to the pan and what looked like about 1 tbsp of chopped garlic. These were sauteed for only 1-2 minutes before the mushrooms cooked down.
Next, Chef Domenico added Marsala wine and let it reduce down a bit. Once it was reduced, he added some broth to the pan. I would estimate it was about 1/2 cup of the Marsala Wine & 1/2 cup of broth. He then also coated two small cubes of butter in flour and added that to the pan as well. As the sauce cooked down, the flour from the veal and extra flour from the butter helped thicken the sauce slightly.
Once the sauce was slightly reduced, it was plated and sprinkled with chopped basil.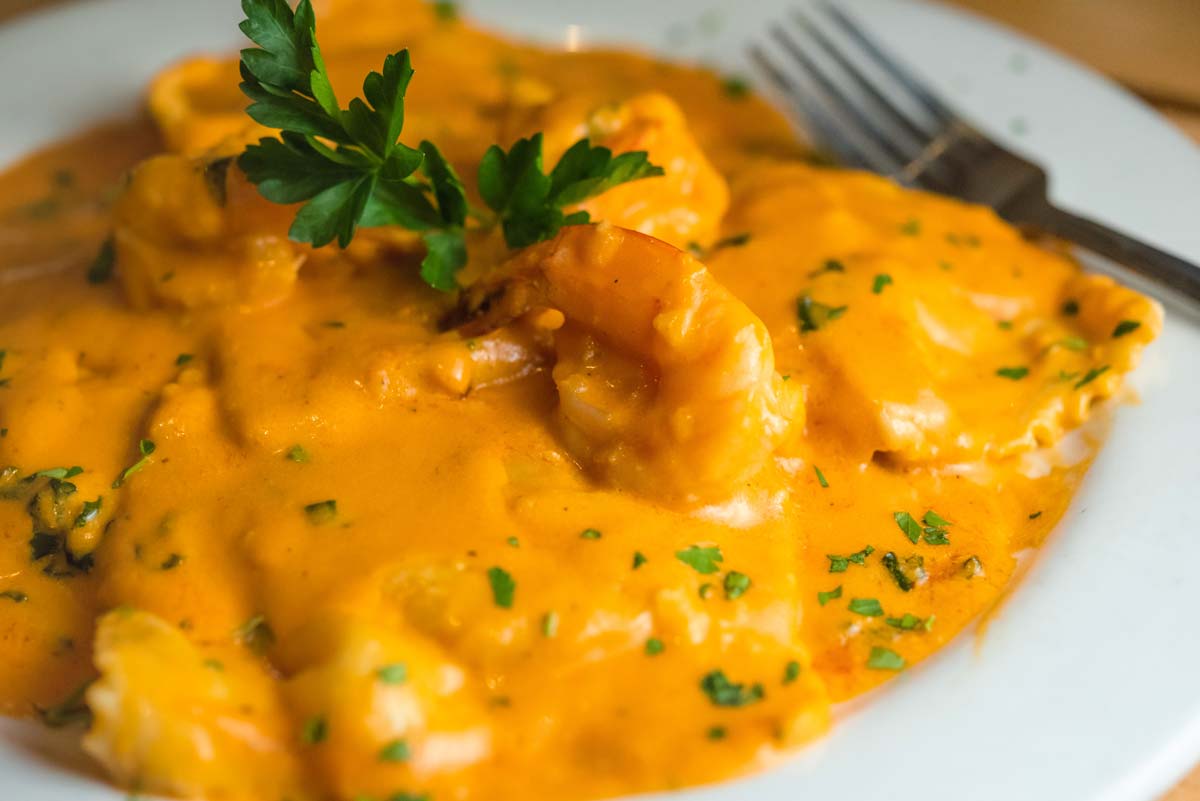 Ravioli D'Aragosta e Granchio Al Vodcka
IL Farro in Newport Beach also makes a delicious selection of house-made pasta dishes. One of my personal favorites is their Ravioli D'Aragosta e Granchio Al Vodcka. These homemade ravioli's are stuffed with a combination of lobster and crabbed and topped with fresh shrimp in a creamy vodka sauce. All of the flavors harmoniously meld together perfectly. This is one of those dishes you'll dream about.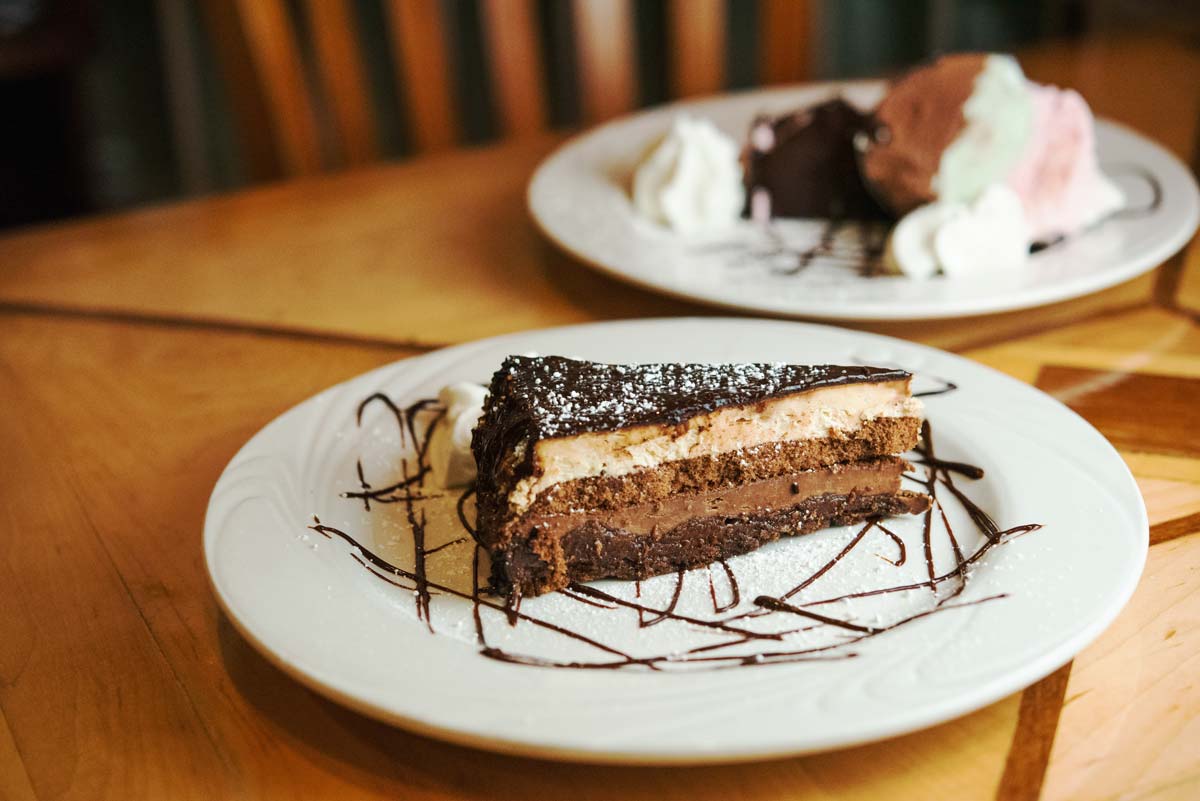 Chocolate Temptation
For dessert, IL Farro has an impressive menu of freshly imported sweets from Italy. This was probably my most difficult decision of the evening with options ranging from Tarimisu to Creme Bruleé. However, I had to choose the Chocolate Temptation which reminded me of a deconstructed Ferrero Rocher. This cake featured a layer of chocolate cake made with cocoa from Ecuador, filled with chocolate hazelnut crunch and topped with a chocolate glaze. It was so delicious I ate every bite, by myself!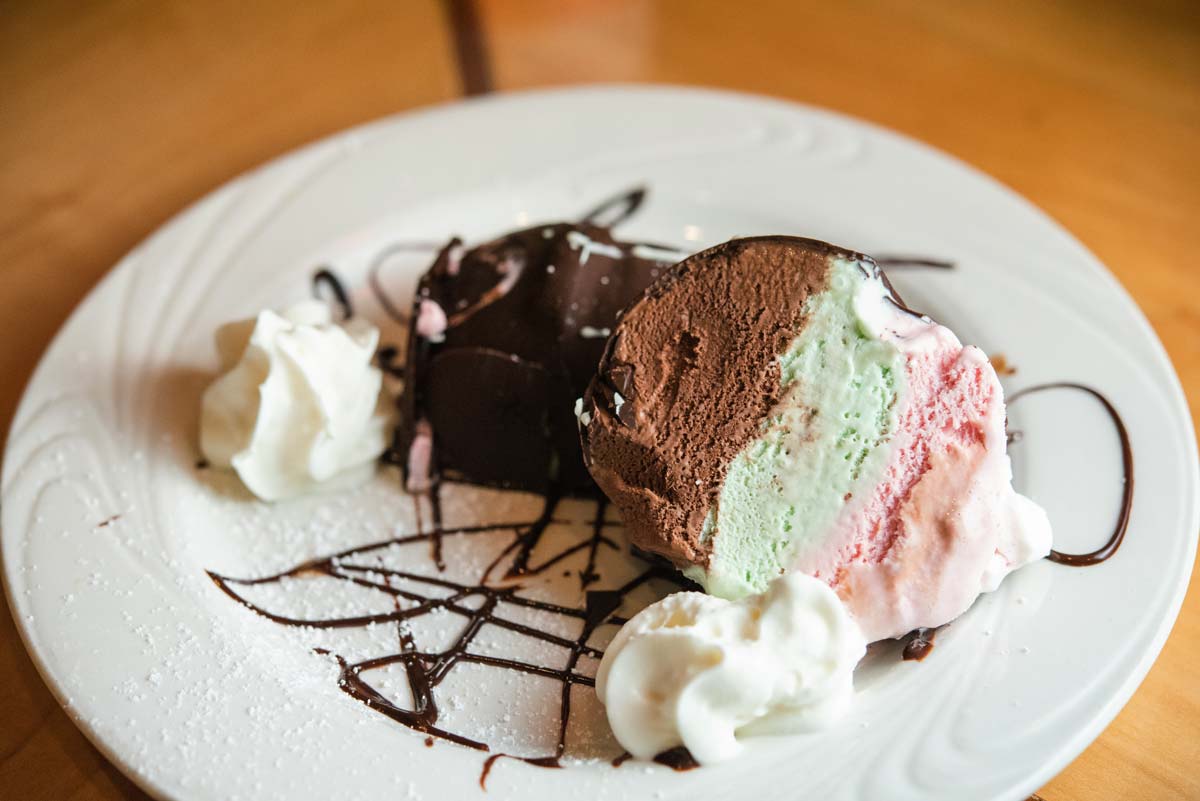 Spumoni Bomba
We also ordered their amazing Spumoni Bomba with 3 layers of strawberry, pistachio, and chocolate gelato encase in a chocolate sphere. If you're a dessert lover, IL Farro in Newport Beach does not disappoint!
With its cozy atmosphere and staff that feels like family, this hidden Italian restaurant in Orange County is the perfect place to gather with friends and family for a memorable dining experience. When dining at IL Farro, I highly recommend sharing several dishes to enjoy family-style, it's the Italian way!
Location & Contact
111 21st Place 
Newport Beach, CA 92663
949.723.5711
Discover More Restaurants