Here is your first look at the Disneyland Food & Wine Festival 2023 food & drink menu. Though the official Disneyland blog hasn't released the menu, the food booths are already set up and we've got your first look.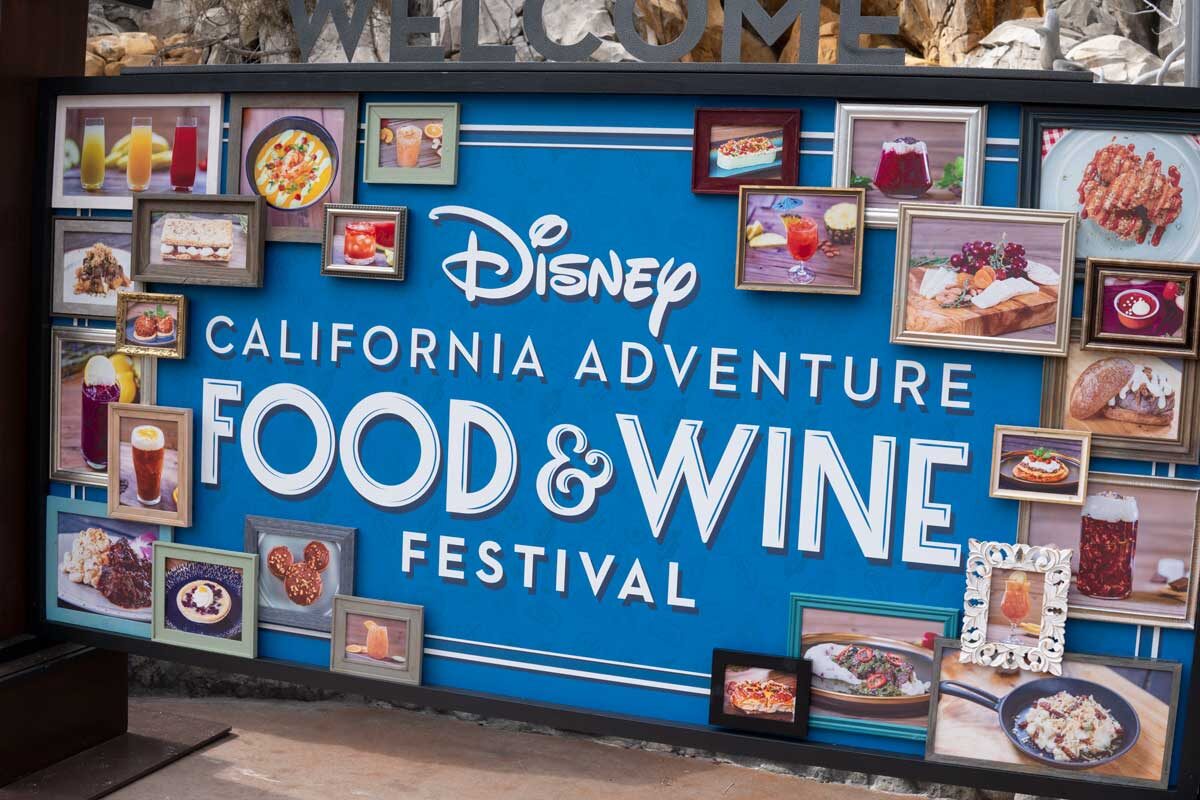 The Disneyland Food and Wine Festival is only 2 weeks away. It is easily one of the most popular events in California Adventure and takes place from March 3, 2023 through April 25, 2023. Here are the booths and food items for this year's Disneyland Food & Wine Festival 2023 that are up so far!
Many of this year's items are from the 2021 & 2022 Disneyland Food & Wine Festival. You can view our video from the previous year featuring many of the same dishes.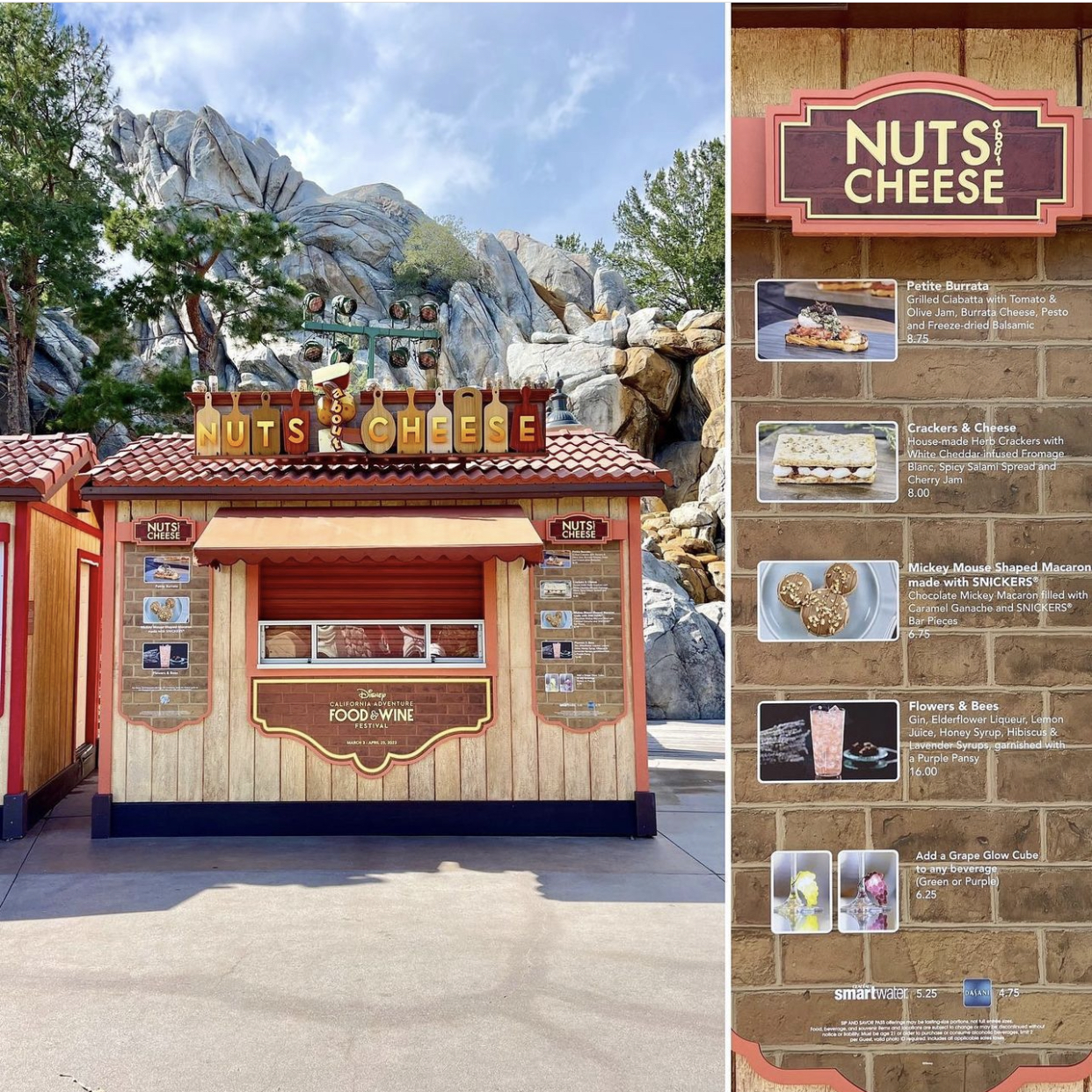 Nuts & Cheese Booth
Petite Burrata: tomato and olive jam with burrata cheese, pesto, and freeze dried balsmic
Cracker & Cheese: housemade herb cracker with white cheddar infude formage blanc and spicy salami spread
Mickeys Snicker Macaroon is back!
Flower & Bees cocktail with Gin & Elderflower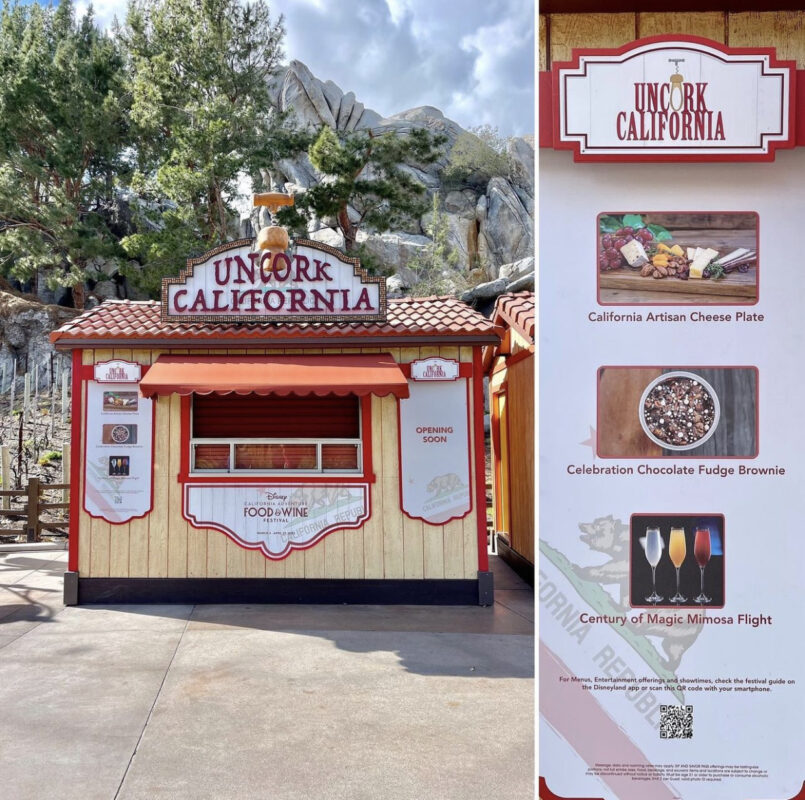 Uncorked California
California Artisan Cheese Plate
Chocolate Fudge Brownie
Century of Magic Mimosa Flight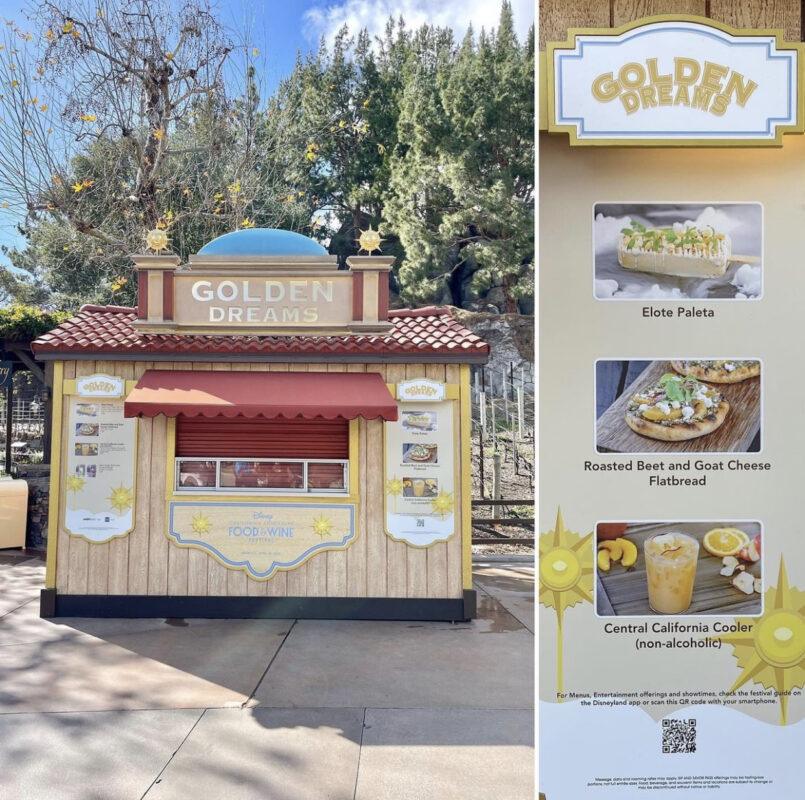 Golden Dreams
Elote Paleta
Roasted Beet & Goat Cheese Flat Bread
Central California Cooler (non-alcoholic)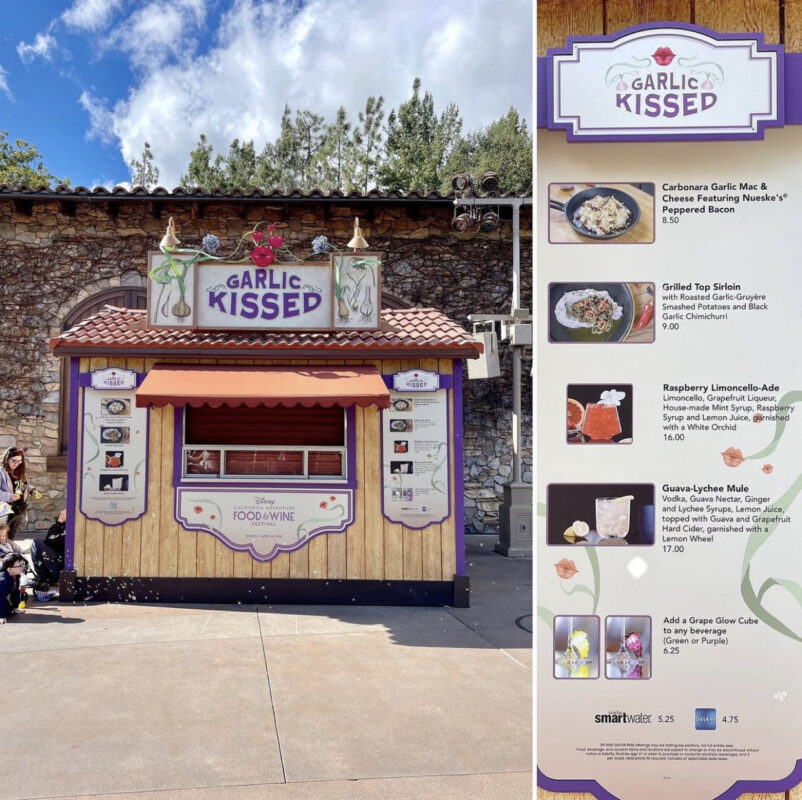 Garlic Kissed
Carbonara Mac & Cheese with peppered bacon
Grilled Top Sirloin with roasted garlic gruyere mashed potatoes and black garlic chimichurri
Raspberry Lemoncello-aid
Guava Lychee Mule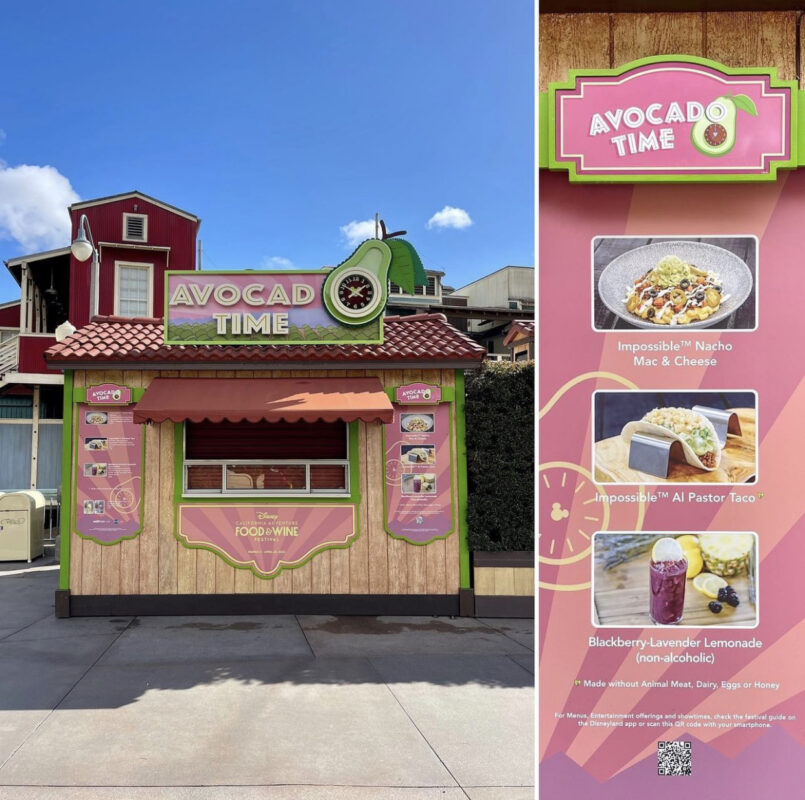 Avocado Time
Impossible Nacho Mac & Cheese
Impossible Al Pastor Taco
Blackberry Lavender Lemonade (non-alcoholic)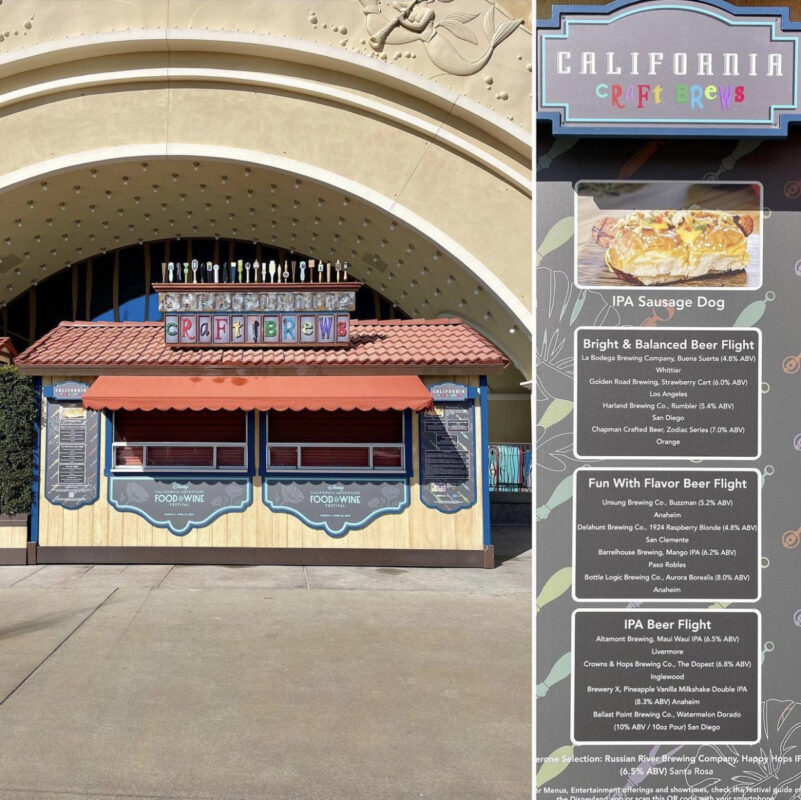 California Craft Brew
IPA Sausage Dog is back
Beer Flights: Bright & Balanced, IPA, & Fun with Flavor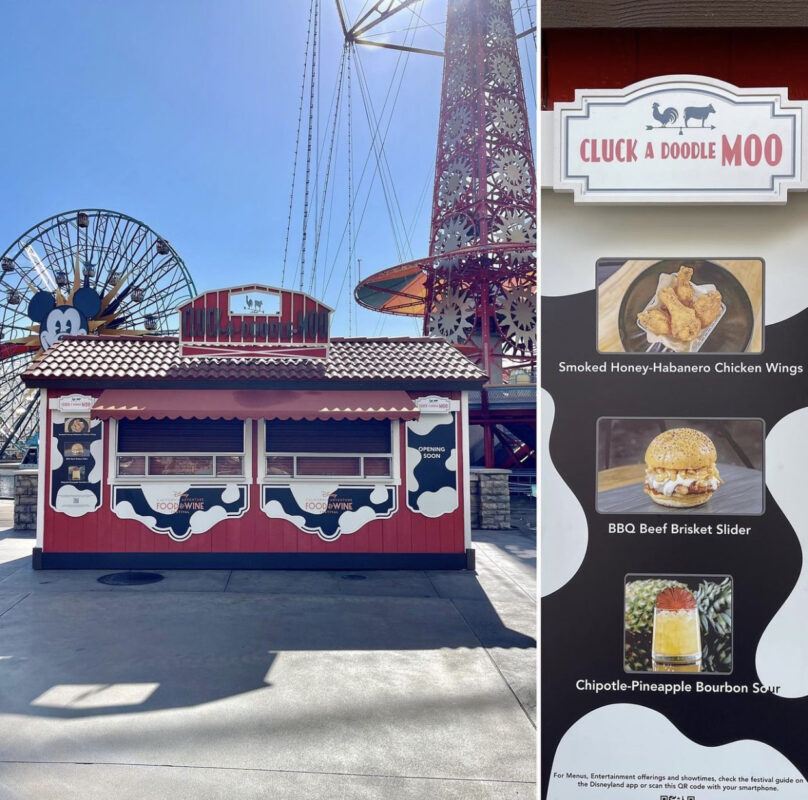 Cluck-a-Doodle-Moo
Smoked Honey Habanero Chicken Wings
BBQ Beef Brisket Sliders
Chipotle Pineapple Bourbon Sour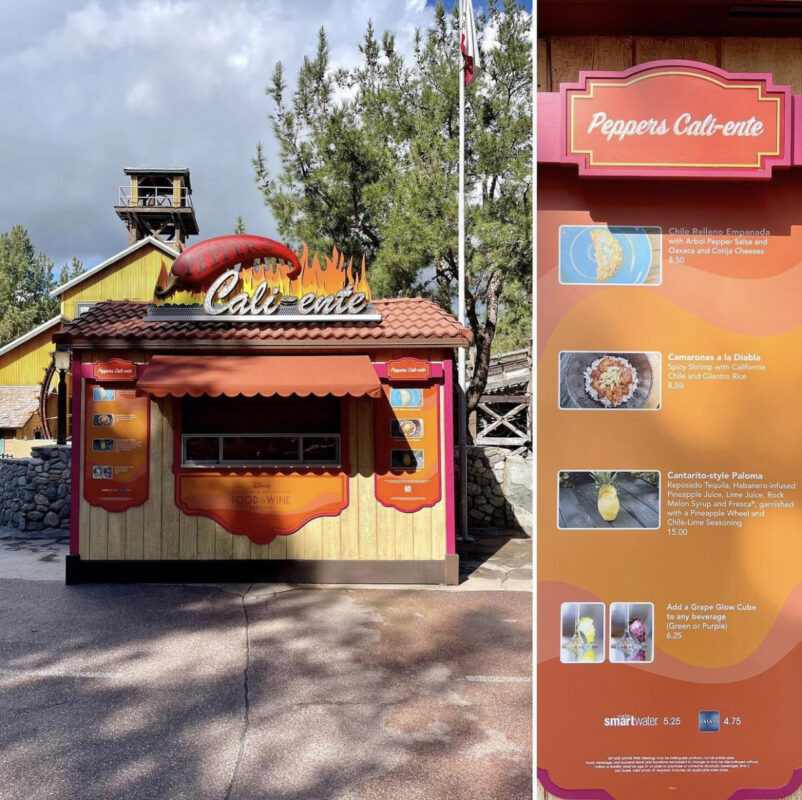 Peppers Caliente
Chili Relleno Empanada
Camarones a la Diablo: Spicy Shrimp with California chile & cilantro rice
Cantarito Style Paloma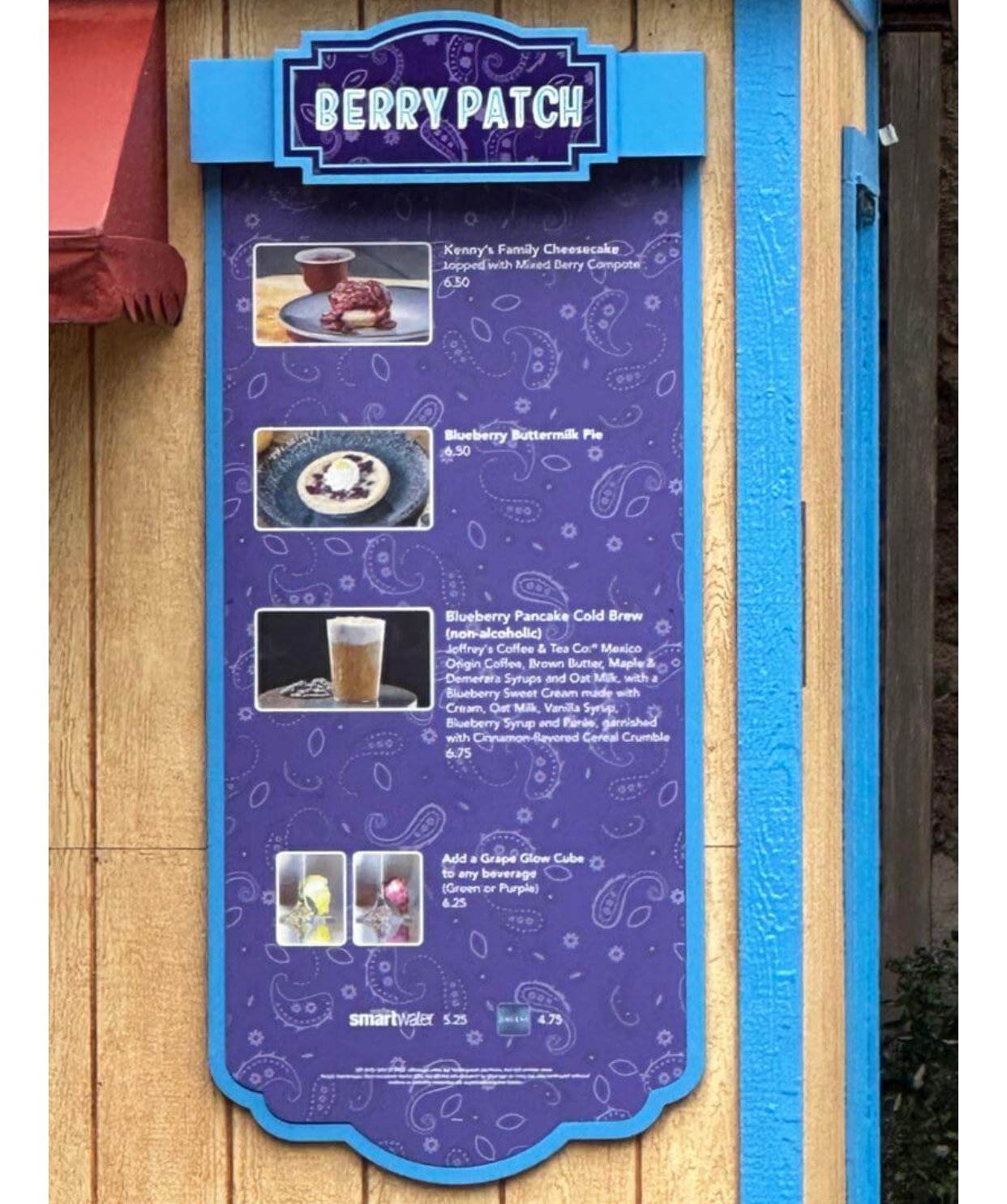 Berry Patch
Mixed Berry Compote Cheesecake
Blueberry Buttermilk Pie
Blueberry Pancake Cold Brew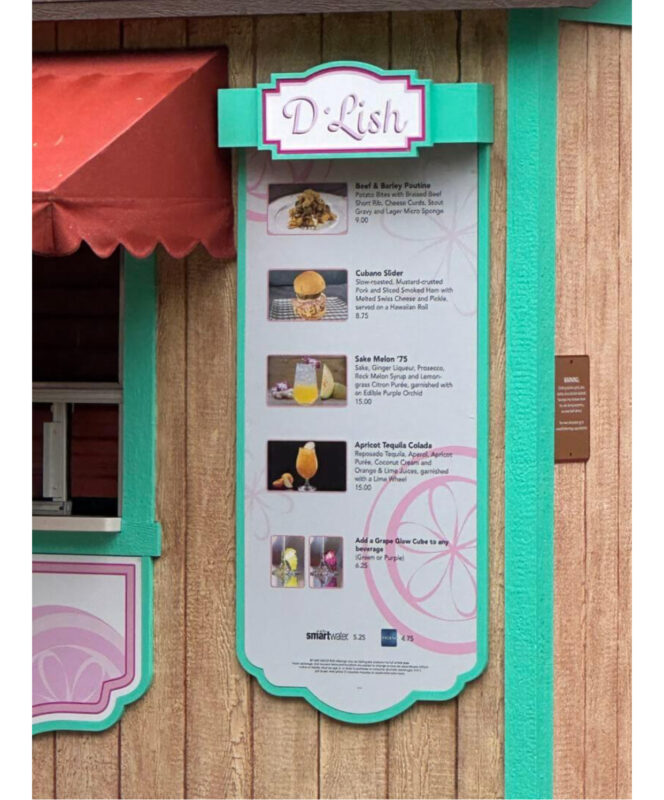 D'Lish
Beef & Barley Poutine, from last year
Cubano Slider, from last year
Apricot Tequila Colada
Sake Melon 75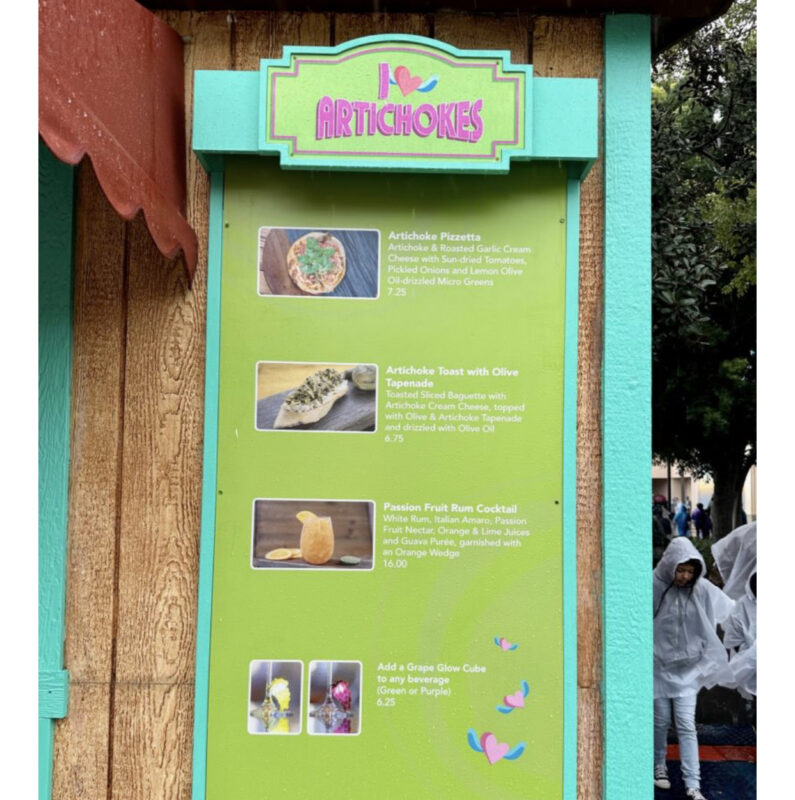 I Love Artichokes
Artichokes Pizzetta: Artichoke & roasted garlic cream, cheese, sun dried tomatoes, pickled onions, and lemon olive oil
Artichoke Toast, from last year
Passion Fruit Rum Cocktail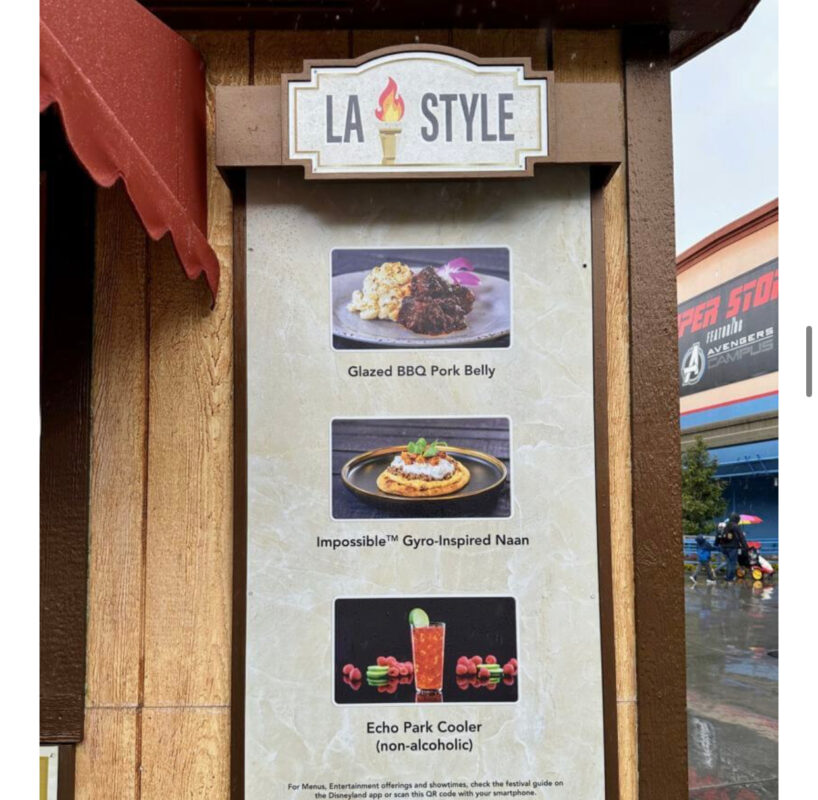 LA Style
Glazed BBQ Pork Belly
Impossible Gyro
Echo Park Cooler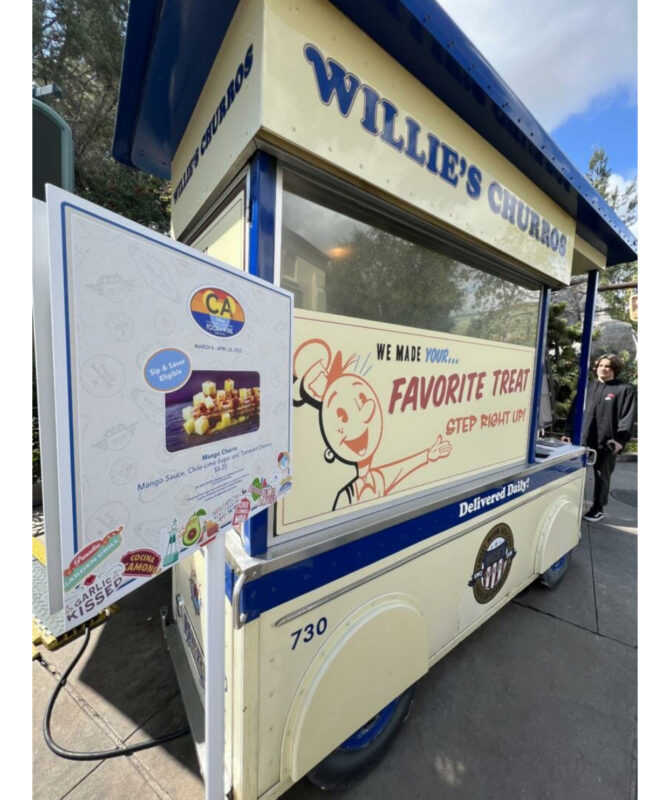 Willie's Churros
Our Tops Picks
I've already tried several of these dishes and am excited to try the new ones! Here are the 8 dishes I'll be using my tasting card on this year.
LA Style Pork Belly & Macaroni Salad: I had this last year and it was amazing, reminded me of being in Hawaii.
Cali-Ente Chilli Relleno Empanada: The empanadas at Disneyland are always delicious.
Garlic Kissed Top Sirloin: I loved this item last year and the chimichurri was flavorful. My steak was also not fatty!
Garlic Kissed Garlic Mac & Cheese: Last year's carbonara mac & cheese was probably better, but I'm willing to give this years a shot.
Nuts & Cheese Petite Burrata: I love burrata cheese and while I don't expect this to be very filling, I think it sounds like a tasty bite.
Cluck a Doodle Moo Smoked Honey Habanero Chicken Wings: Every year they have a different type of chicken wing. My favorite are still the salt & vinegar from several years ago but I still try them each year.
Cluck a Doodle Doo BBQ Brisket Slider or D'Lish Cubano Slider: I feel like I should try a slider to see if Disneyland can change my mind that the sliders are never a good choice. I'll pick whichever one looks best when I get there.
D'Lish Beef & Barley Poutine: I had this last year and found it to be satisfying and filling. It is basically tater tots with pot roast. Both of which I love lol
I'll also be trying the Paloma which sounds amazing and I always get a mimosa flight!
Dishes from Previous Years
Since we go to the festival every year, here are some details about some of the dishes that I've already tried from last year. If you're looking for something filling I can tell you from previous years the IPA Hot Dog is HUGE! The sliders are also always popular, but I usually find them to be disappointing.
The Mac & Cheese dishes are also popular and almost always tasty. I find that the wings can be hit or miss, but I always try them anyway. The empanadas at Disneyland are always delicious so I have no doubt the Chilli Rellono Empanada will be delish.
The grilled top sirloin was also served last year and it was delicious! I am personally the most excited to try the Camarones a la Diablo, the Petit Burrata, and the Cantarito Style Paloma.
Also, even though I am not a fan of Macaroons, the Snickers Macaroon is easily the most popular item at the festival.
Tips & Tricks
Start the festival early or in the later evening, right around lunch time it gets crowded!
Hit up the most popular booths first thing before 11am or in the evening. The most crowded booths are always the Craft Beer Booth, Sliders, & the Garlic Kissed booth with the Sirloin & Mac & Cheese.
The Snickers Macaroon almost always sells out, grab it early and stick it in a locker to enjoy later!
Decide what you want to try in advance. Then find the shortest line and order everything you want to try at the same booth. Then keep your receipt and you can just go straight to the pick up windows. This is what I do every year. This way if you see a popular item and the line is short you can just run straight up and grab it.
Visit the festival later: If you don't care about being the first to try everything or filling up your Instagram feed, avoid the first two weeks of the festival when it is the most crowded!
Final Thoughts
This year is a bit disappointing as far as the menu items go. There are honestly not many new items, but they did bring back some really good favorites from last year.
About the Disneyland Food & Wine Festival 2023
The Disneyland Food & Wine Festival 2023 is an annual event that showcases some of the most delicious and unique culinary creations from around the world. Visitors to the festival can indulge in a wide range of dishes and drinks, including wine tastings, craft beers, and handcrafted cocktails.
The festival is a great opportunity for foodies to try new flavors and experience the best in culinary creativity. The event also features live entertainment, cooking demonstrations, and seminars by renowned chefs.
With a variety of dining options and experiences, the Disneyland Food & Wine Festival 2023 is sure to satisfy every palate and offer a memorable experience for all attendees. We are super excited for this year's event, which items are you most excited to try?
Discover More Disneyland Tips