As we all know, it's not cheap to plan a Disney Vacation. Prices to both parks have continued to increase over the years and now more than ever it's wise to look into various ways you might be able to save. Even if you have the additional expenses to spare, these 12 money saving tips might help you enjoy your extra funds on other Disney enjoyments like merchandise or a fancier dinner. Let's jump right into these tips and tricks on the best way to plan a Disney vacation on a budget.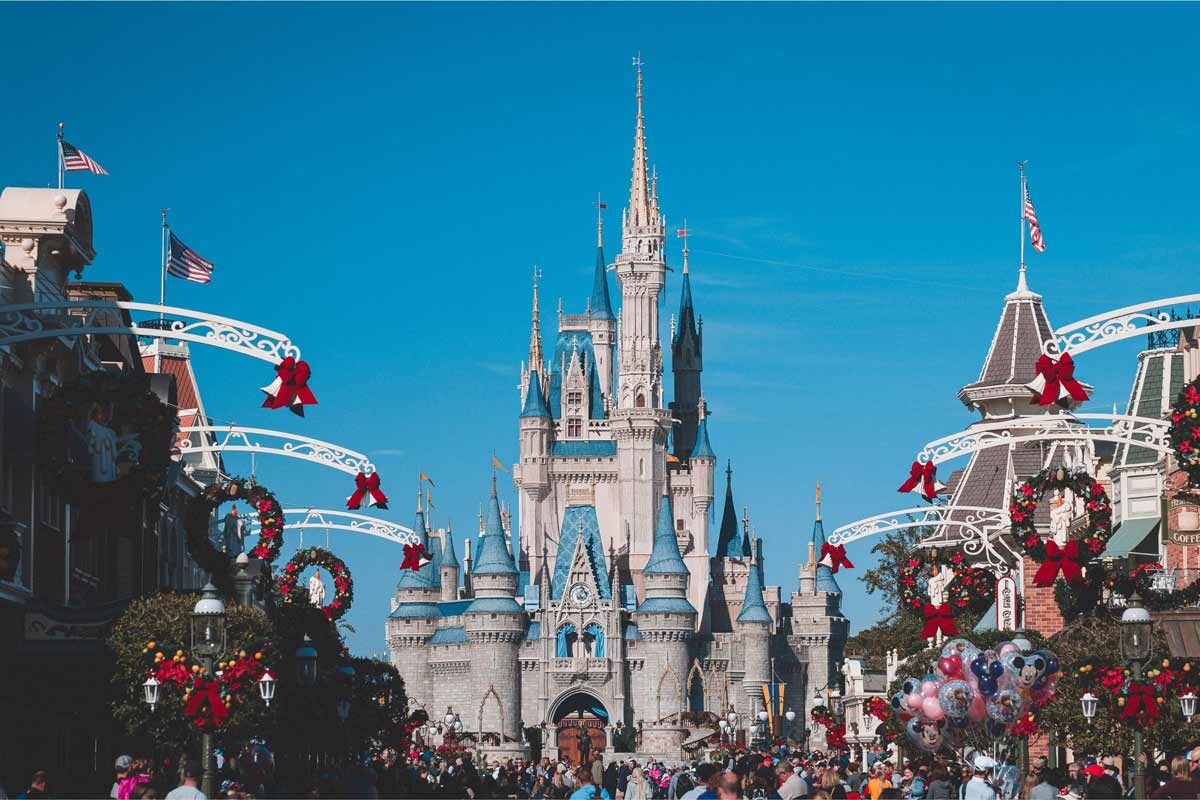 1. Stay Off Property
First, if you're looking to plan a Disney vacation on a budget it is a great idea to stay off property. Staying at a Disney resort can be very pricey, but sometimes staying just a mile away from the park can save you several hundred dollars. Most off-site hotels even offer shuttle service. For those that do not, a Lyft can be around $10 there and back.
For example, a weekend stay at the Disneyland Hotel can cost you around $700 per night, while a weekend stay at the Radisson Blue Anaheim Hotel (only 0.69ml away) is around $300. That is a $600 savings which are quite significant. For that much savings, you could plan a Disney vacation that's even longer!
I am personally finding that it is about $10-$15 cheaper to book your reservations directly with the hotel. This is likely because the hotels pay a referral fee from bookings from other sites.
2. Bring Your Own Water & Snacks
It is no surprise that when you're at a theme park, you will pay a premium for even the most basic snacks. Both Disneyland and Disney World allow outside food and drinks in the park. Many people who plan a Disney vacation with their families bring water bottles and snacks to eat during the day. Water stations are set up throughout the park and you can even ask for cups of ice. Not everyone is as crazy about the food as I, so bringing in your own food is a great way to save a little extra cash. Those extra savings can be used towards a fancy dinner at one of Disney Worlds best restaurants, instead of churros.
A week ago I took my nephew to the park for the first time and wanted to spoil him with Disney food. Instead, all he wanted to eat were protein bars. His mom packed protein bars, sliced apples, a small pringles can, and water. He ate all of his snacks and the only Disney treat he wanted was, of course, a churro.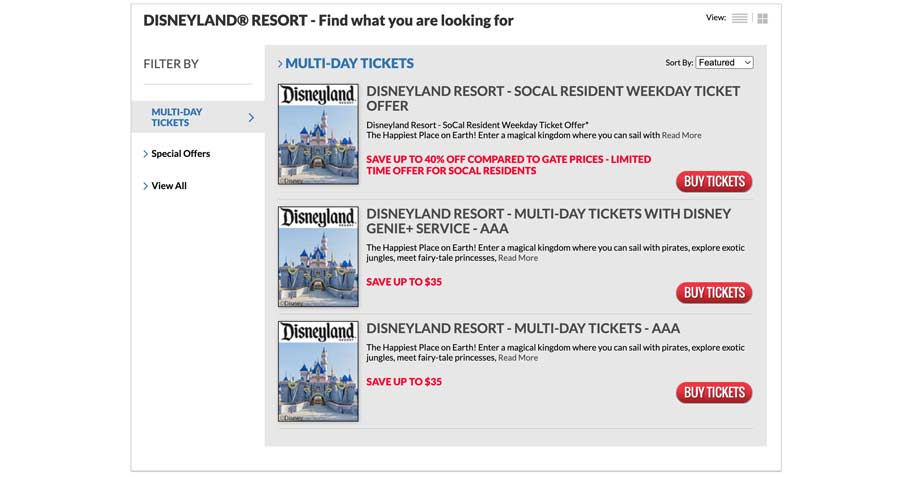 3. Buy Discounted Tickets
There are numerous ways to plan ahead and purchase discounted tickets. This is especially true if you live in the state of California and Florida where residents can often save several hundred dollars on Disney tickets. For example, the AAA Disneyland tickets will save Southern California locals a whopping $300 and even include the new Genie plus pass.
Cosco is another popular choice for purchasing discounted Disney tickets if you do not have a AAA membership. It's important to note, however, that Cosco only sells Disney vacation packages which include hotel stays. They no longer sell individual tickets.
Undercover Tourist is another site that sells discounted Disneyland tickets just in case you do not have a AAA membership!
4. Purchase 1 park a day Disneyland Tickets
If you are going to plan a Disney Vacation, the tickets options will offer 1 park per day tickets or park hopper tickets. Disneyland and California Adventure are so close to each other that you can easily hop back and forth toboth parks throughout the day. This is great for 1 or 2 day visits, but completely unnecessary if you are going to plan a Disney vacation that is 3 days or longer. Disneyland 1 park per day ticket prices are $60 cheaper than the park hopper tickets.
Most people will probably want 2 days to spend at the Disneyland Park and only need 1 Day to spend at California Adventure. If you are going for say 5 days, use the extra day for Disneyland. California Adventure is amazing, but it is a smaller park with fewer rides.
Disneyworld park hopper tickets are also completely unnecessary. The parks at Disneyworld are so far spread out that you would be wasting time trying to get on a shuttle and hop from one park to the next. You are much better off visiting one park per day.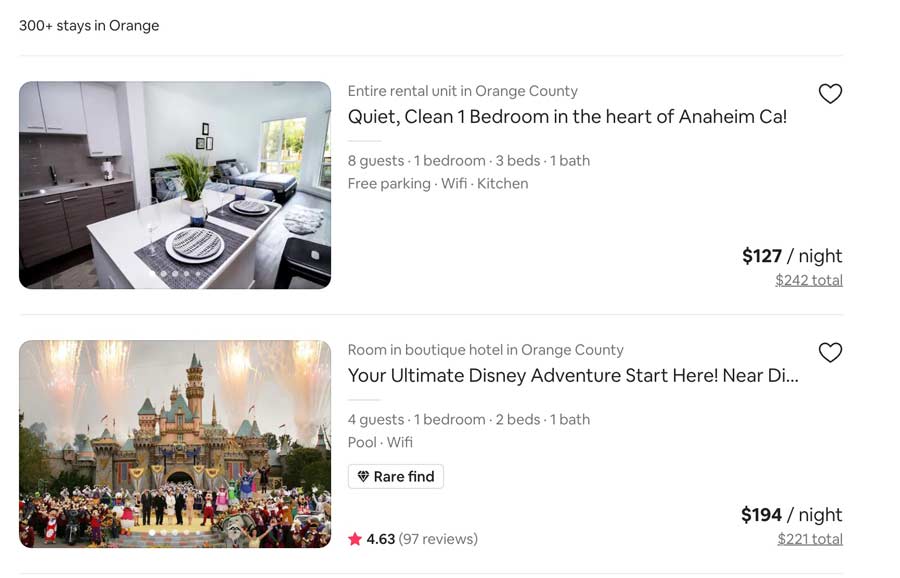 5. Stay at an Air B & B
You can find great rates for Air B & B apartments, rooms, and even houses if you do not mind staying several miles away from Disney or in another city. There are plenty of great cities located around Anaheim. In the above picture, I did a search for a family of 4 in Orange, CA which is a short 10-15 minute drive to Disneyland. Orange, CA is just under 8 miles from Disneyland and around a $15 – $20 uber ride. Thats cheaper than using the Disney Parking Lots.
Many Air B & B rentals also have kitchens, so you can save even more by grabbing groceries or using a grocery delivery service like Amazon Fresh if you have a prime membership. Budgeting for food costs is one of the most important factors you'll want to consider when you plan a Disney vacation.
6. Turn your tickets into an annual pass
When you're getting ready to plan a Disney vacation, many people do not realize that you can use the cost of your ticket towards an annual pass. When I booked my tickets to Disneyland after their reopening, my park hopper ticket was $169. A Southern California Magic Key Pass, called the Imagine Key, is only $399 for the entire year. Putting that $169 towards a Magic Key was a no-brainer. I have since gone to Disneyland at least 12 times since my first visit in October which adds up to over $2,000!
Be sure to read all the stipulations to upgrading your Disney tickets to an annual pass.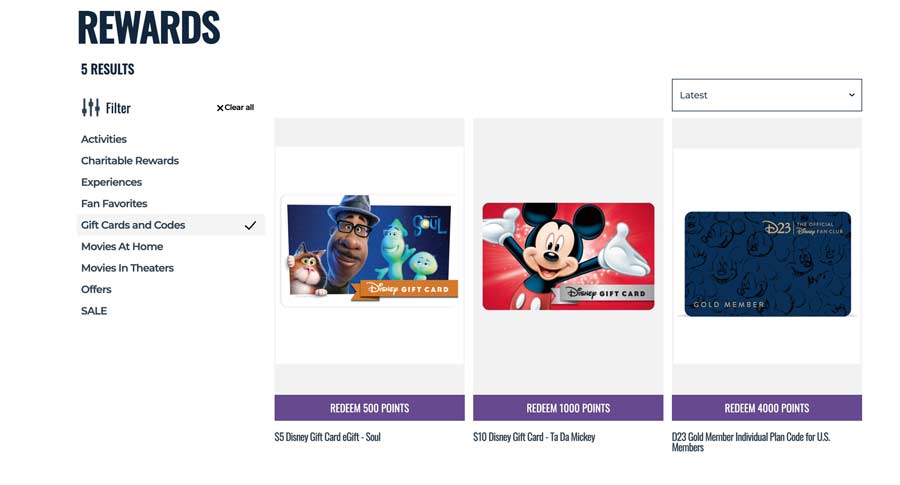 7. Join Disney Movie Insiders and redeem points for Gift Cards
Every Disney fan should make sure to join and download Disney Movie Insiders. This rewards program gives points when you watch Disney movies, buy Disney movies, and play different Disney games. This year, anyone who purchased a Disneyland Magic Key received a special gift box with a card to redeem 2,000 points.
Collecting points is very easy and they even have codes you can redeem regularly for 10-25 points that they give you right in the app. There are many different gifts you can use your points to redeem. One of those redeemable gifts is Disney gift cards. This is a great way to have some extra spending money at the park as a bonus for all the Disney movies you already would be watching anyway. The 2,000 points I received for my Disney Imagine Key earned me a $20 Disney gift card!
8. Stay at a hotel that offers breakfast
Many hotels offer some type of complimentary breakfast and this is something I never compromise on. There is usually no significant savings between those who offer breakfast and those who do not. In fact, many times it is the pricier hotels that do not offer free breakfast. Also, due to Covid-19 concerns, many hotels have resorted to offering pre-wrapped breakfast items you can take on the go. This is a great way to stock up on a few extra snacks in the park and ward off the temptation of buying expensive Disney snacks.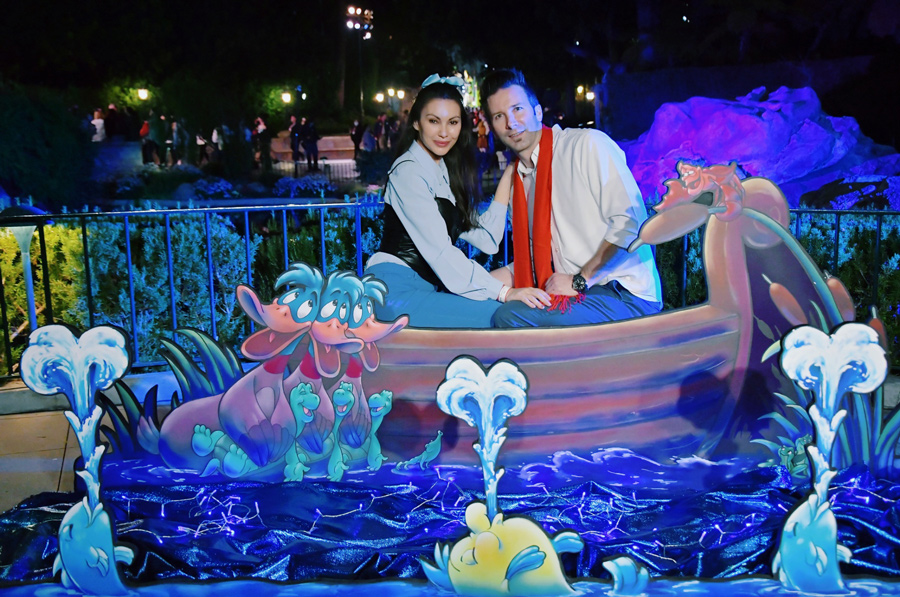 9. Go to Disney After Dark Events Instead
Several regular park goers in my Disney Facebook Groups have opted to only go to the Disney After Dark events, instead of purchasing an annual pass this year. There are several reasons this is a very clever way to save at the parks, especially if you live close by or plan to visit often. The Disney After Dark tickets are typically only around $100-$150.
The best part, however, is that many of these events keep the rides open during the event and there are no lines. During these events, the regular park closes early and is only open for those with special tickets. Typically After Dark ticket holders will have the park to themselves from 8pm- midnight and can begin entering the park at 5pm.
When I attended Sweethearts Night on Valentine's Day, I immediately headed to Rise of the Resistance and it was a walk-on! This ride typically has a 90+ minute wait time. The After Dark Disneyland events are also so much fun and extra magical. There are often special characters, photo ops, and unique treats to try.
10. Target Red Card holders get 5% off Disney Gift Cards
If you happen to have a Target Red Card, you can purchase Disney Gift Card with a 5% discount and use them on everything from tickets to merchandise. If you're a family who will be spending several thousand dollars on their Disney Vacation, this could end up saving over $100. It's not much, but it's better than nothing.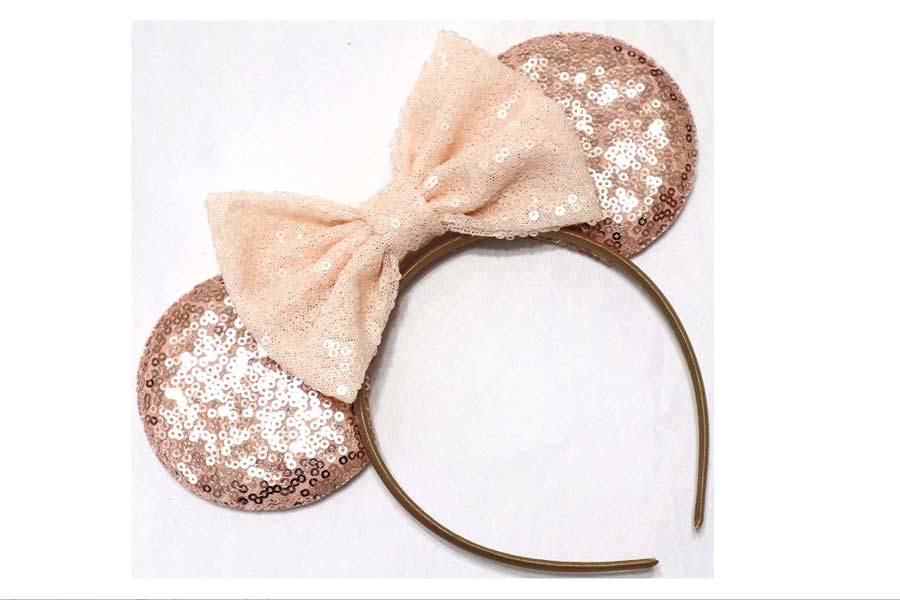 11. Buy souveniers in advance and online
If you plan a Disney vacation and have a specific budget in mind, souvenirs can add up very quickly. I came up with this clever idea when chatting in some of my Facebook groups recently. You can find most souvenirs online and can even purchase items used on Ebay and Poshmark. Then, wrap up your souvenirs and bring them with you to the park. Throughout the day you can give little souvenir presents to your kids and save some extra money on the very expensive toys, clothes, and games sold inside the park.
For example, look how cute these Rose Gold Disney Ears and Little Mermaid Ears are on amazon. Are they the exact same as the ones in the park? No, but they are also a fraction of the cost and still adorable. Any kid would be thrilled to get these.
12. Create a Disney Savings Mason Jar
This tip is especially useful if you are looking to plan a Disney vacation a year in advance. Several people I spoke with in my groups created a Mason Jar which which they add money to throughout the year. This is their strategy for accumulating their Disney spending money.
You can decorate the jar with Disney stickers and place it out in the open for casual cash drop-offs. Some people will add to the jar every time they receive a 5 dollar bill, and many said they contribute $20 per paycheck to their jars.
Comment below and let me know what you thought of our tips and tricks to plan a Disney vacation on a budget. Do you have other tips we should add to the list?