Posts may contain affiliate links. Read our full disclosure policy here.
On December 8th 2021 Disney Genie Plus was released in Disneyland after being available for a month at Disneyworld. Genie Plus is the replacement for the Max Pass service which allowed guests to obtain their new fast pass without having to physically go to the location of the ride. It also provided free photo downloads which Genie Plus also provides. The question everyone is asking the most is if the Disney Genie Plus service is worth the cost so here is my personal option and everything you need to know.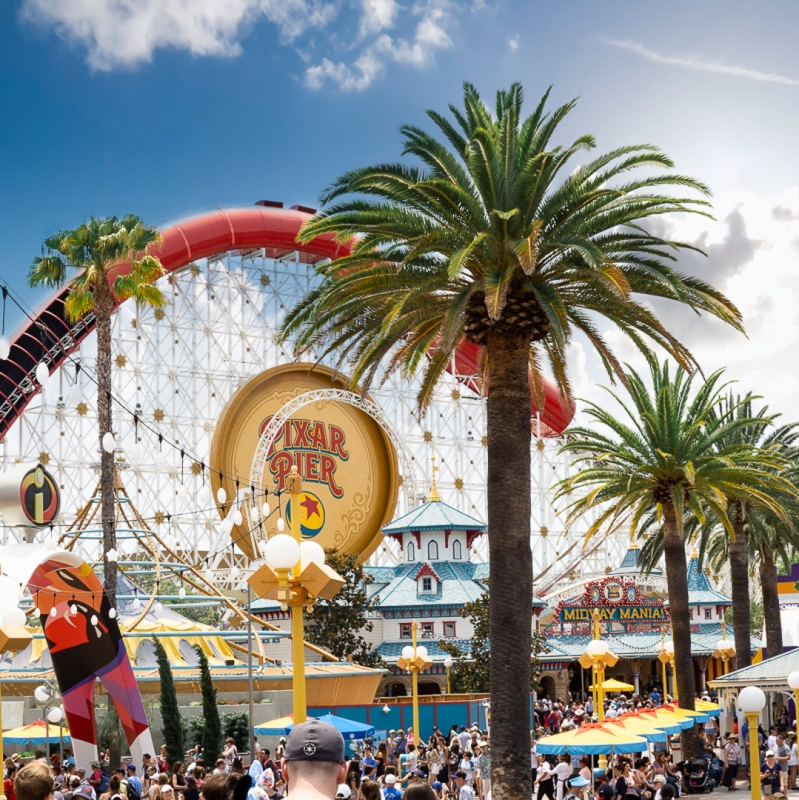 How Much is the Disney Genie Plus?
First I am noticing a lot of confusion about the cost. The Disney Genie Plus is $20 for the entire day. It includes "Lightning Lane" access to almost every popular ride with the exception of Rise of the Resistance, Webslinger, and Cars. Essentially, the Disney Genie Plus is the same exact cost as the Max Pass was. The Lighting Lane is exactly the same as what the Fast Pass Line was, it just has a different name now.
Is Rise of the Resistance, Webslionger, and Cars worth the additional cost?
If you want to ride Rise of the Resistance, Webslinger, or Cars, you have to pay an additional fee. Personally, I think you're better of just waiting in line. Disneyland is known for inflating its wait times. With Rise of the resistance, for example, the wait time has been listed as 90-120 minutes. I actually only waited 45 minutes. The same has been reported by numerous guests in the several Disney groups I belong to on Facebook. Most guests are really only waiting 45-60 minutes.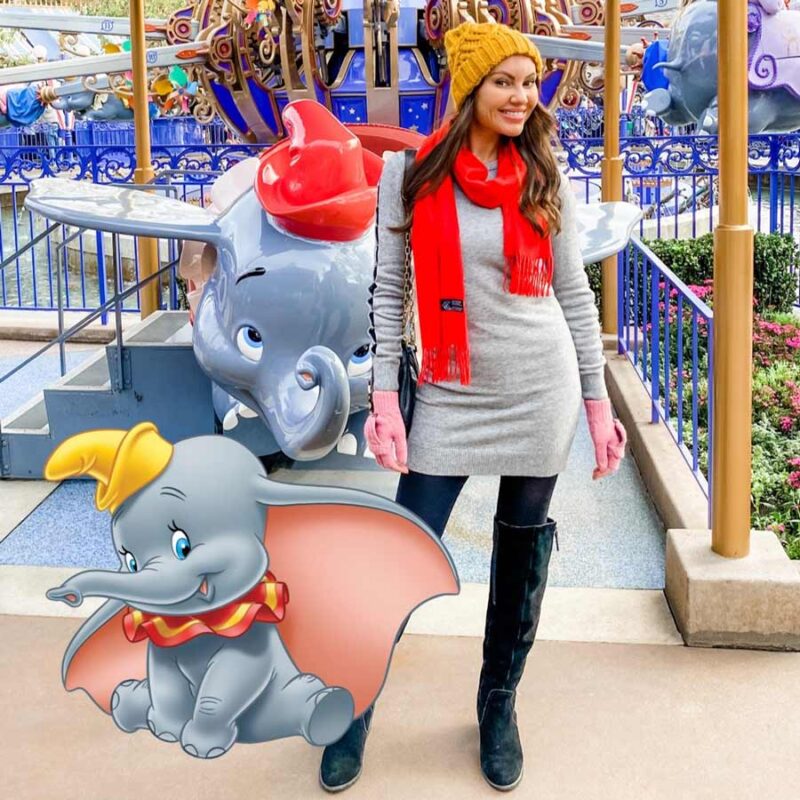 Is Genie Plus Worth the $20 fee per day?
I went to the park on December 16th (see my attempt at Disneybounding above), which allowed plenty of time for Disneyland to work out the initial kinks after launching the service. So is Genie Plus worth the additional $20 fee? Here is the simple answer. If you are a small party of 2-3 or if you do not visit Disneyland or Disneyworld often, then yes the Disney Genie Plus is 100% worth the cost. If you are a large family or will be going to the park for multiple days, then it is likely not worth the cost.
Disney's Genie Plus may not be worth it for large families.
Let's be honest, Disneyland and Disneyworld are not cheap. A family can quickly spend over a thousand dollars just for entrance to the park. Trying to purchase the Genie Plus for an entire family is going to cost you around $100 a day if you're a family of 5 so it is something you definitely want to factor into your budget. When it comes to Disneyland, spending a few days at the park is plenty of time to go on all of your favorite rides. At Disneyworld, since the park is comprised of 4 other parks, it may be worth considering.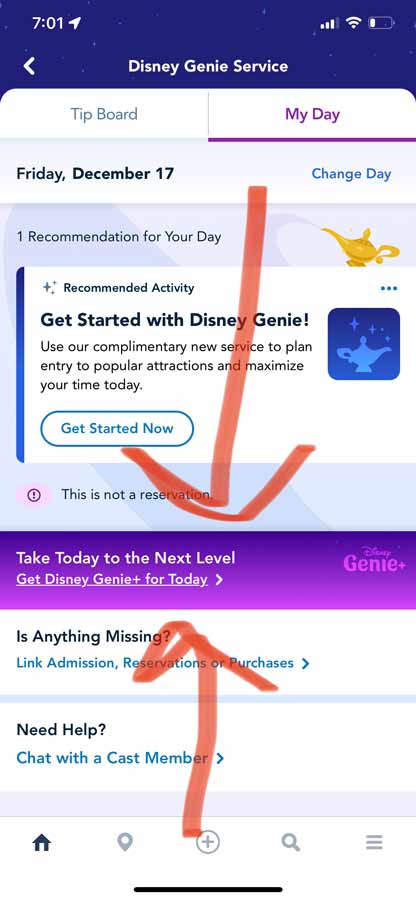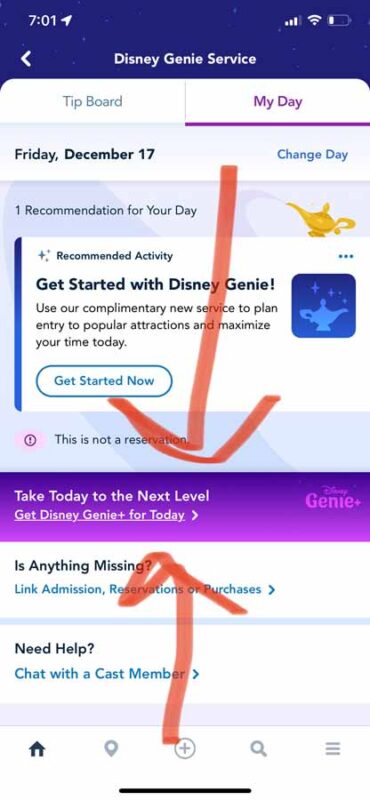 Genie Plus is best for small parties and guests only visiting for a short duration.
Now if you are a party of two or only plan on visiting for one day, then Genie Plus is absolutely worth it. I own a Socal Pass which is incredibly affordable so I will absolutely purchase the Genie Plus every time I visit. It made the entire day completely stress-free. I remember when I use to run back and forth to grab fast passes or be at one side of the park and have to run to the other side to get onto my next ride. With the new Genie Plus we didn't even have to plan our rides, we just went wherever the day took us, and here is why below.
The number one reason Genie Plus is so much better than the retired Max Pass and Fast Passes.
The number one reason the Genie Plus is worth it and so much better than the Max Pass are the return times. When Disneyland and Disneyworld offered Fast Passes and even the Max Pass option, the return times were around 1-2 hours. For example, if you grabbed a fast pass at 12pm for Space Mountain, you might not be able to actually use it until 5pm. Then you would have to wait a minimum of 2-3 hours before you were allowed to grab another fast pass. This meant that even with paying an extra $20 for the Max Pass, you could only obtain maybe 3-5 ride passes in a day.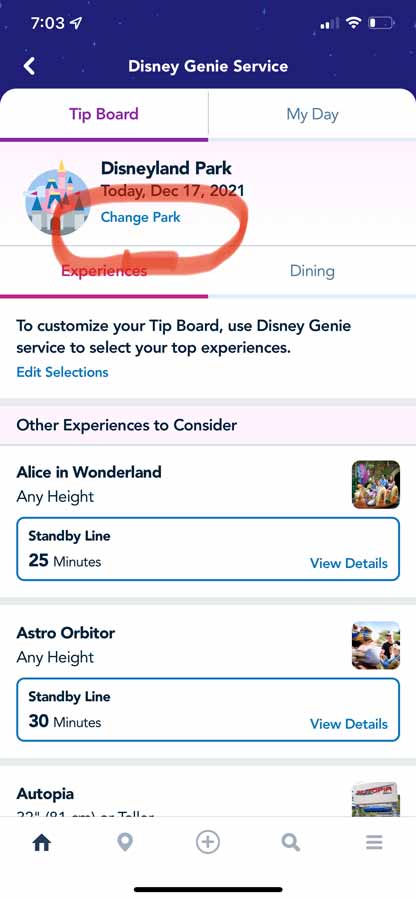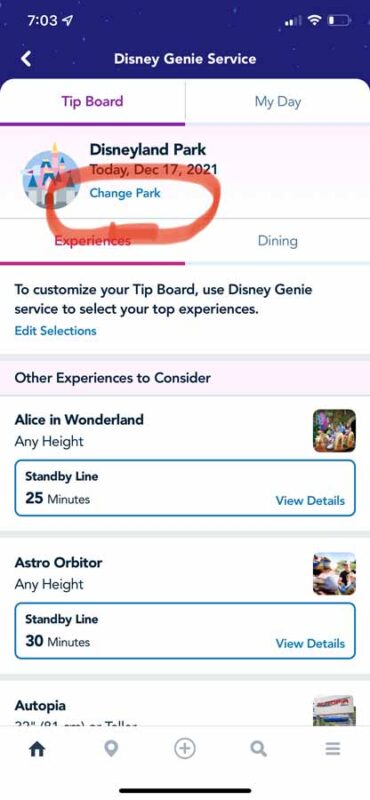 Genie Plus return times
So far, the Genie Plus is the exact opposite. There really are no return times. The minute you book a ride, you can already head over to the lightning lane. The longest we waited to get into the lightning lane was 10 minutes for It's a Small World. This means you can book one ride after the next and there is no 2-3 hour wait in between.
We were at the park from 12:30pm until 7pm and went on Space Mountain, Haunted Mansion, Thunder Mountain, Indiana Jones, Small World, Toy Story, and the Incredicoaster. We did all of these rides when we were actually there to enjoy eating at the Festival of Holidays. If our mission was just to go on as many rides as possible we could have easily gone on every single ride available in only a few hours.
As long as the Disney Genie Plus remains like this, I think it's an amazing new addition to the parks and offers a fantastic VIP experience to make the most of your time. I absolutely dread waiting in long lines and will completely skip any line where the wait is too long. I was not a fan of going to Disneyland while the fast passes were gone. Now, it's back to giving me the amazing experience I used to have. Once I was in the lightning lane, each wait was only 10-15 minutes and the lines went by very quickly.
Genie Plus has a confusing start on the app.
My only complaint about the new Genie Plus is the design of the app which is not very user-friendly. I'm very tech-savvy and everything about Disney plus was confusing from how to actually purchase it, to how to book your next ride. The app keeps putting you through a million annoying prompts just to finally get to what you're looking for. Just to purchase the Disney Genie Plus option, they have a very small banner that is hardly noticeable. When you are trying to find what rides are available, it is not very clear. Then to check times in each park you have to change the park, which is also difficult to figure out.
Have you tried using Disney Genie Plus yet? Did you think it was worth it?