Disney Genie Plus has announced new, major changes in 2023. Most significantly it has increased in price as well as two new rides added at Disneyland. Genie Plus was released in Disneyland and Disney World in 2021, replacing the well-known Max Pass. Disney's Genie Plus allows guests to schedule a lightning lane time for a variety of rides with a much shorter wait time. It also provides free photo downloads. The question everyone asks the most is if the Disney Genie Plus service is worth it so here is my personal opinion as well as everything you need to know about using Genie Plus.
Updated on November 2023 to reflect new Disney Genie + pricing and added rides!
Table of Contents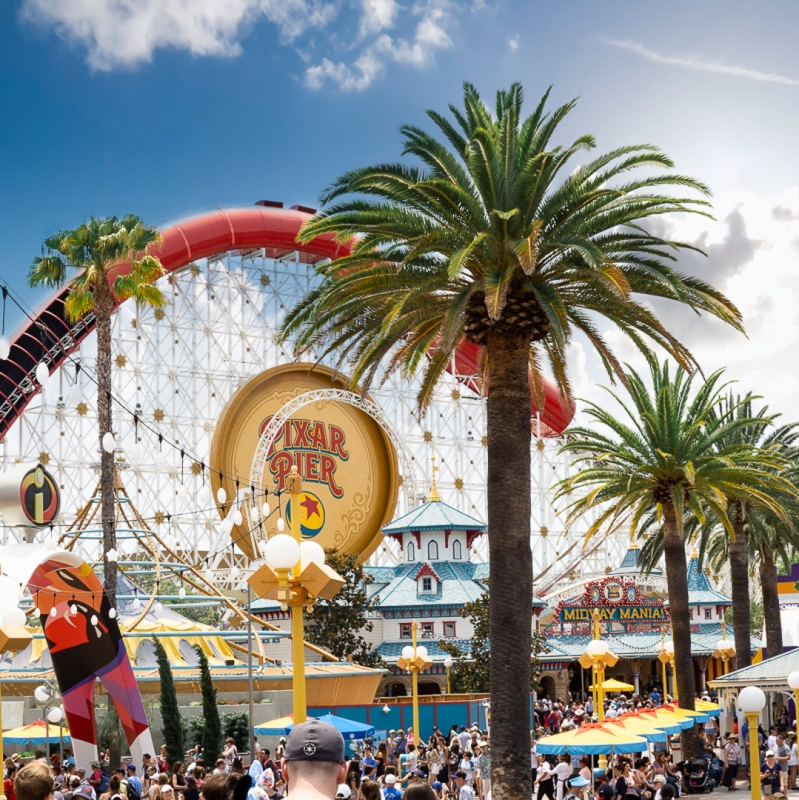 How Much is the Disney Genie Plus?
Update* First I am noticing a lot of confusion about the cost. The Disney Genie Plus has had a price increase and is now on a sliding scale based on how crowded the park is. Pricing starts at $25 for the entire day but can go as high as $40. For example, on Saturday, October 22nd, the cost was $30 for the day.
This price includes "Lightning Lane" access to almost every popular ride with the exception of Rise of the Resistance and Cars. Webslinger, which used to be a separate fee, is now included in the Disney Genie Plus ride options.
If you own a Magic Key, Disney generously (said sarcastically) now gives 25% off, which means your discount really is just paying the same price you always have and possibly even more depending on how busy it is at the park.
We had maybe one or two visits of the discounted 25% off, but in typical Disney fashion, I knew a price increase was coming. My next prediction is a parking price increase since that was also discounted for Magic Key holders (update – prediction was correct!).
Rules for Using Genie Plus
Disney Genie Plus Lightning Lane rides can only be made one at a time. You must redeem an existing Disney Genie Plus ride or wait 2 hours, whichever comes first, before making another Lightning Lane selection.
Can You Modify a Lightening Lane Selection
Most recently, park guests who purchase Disney's Genie Plus can now modify their lightning lane selections. I have found this incredibly useful in organizing my dad. Say for example you decide to grab lunch or change your mind and prefer to go on a different ride. You can now go to the tip board on the app and modify your lightning lane by choosing a different time or a different ride.
Are individual lightning lane rides worth the extra cost?
As of November 2023, Mickeys Runaway Railroad and Ariels Underwater Adventure are now available with your Disney Genie Plus. However, there are a handful of popular rides that you'll have to pay extra for if you want to skip the long lines and get a lightning lane.
Which rides cost extra for a lightning lane in Disneyland?
If you want to ride Rise of the Resistance or Cars in California Adventure, you have to pay an additional fee. Individual lightning lane prices are not based on a scale determined by how crowded the park is and the time it's purchased.
Which rides cost extra for a lightning lane in Disney World?
In Disneyworld, Seven Dwarfs Mine Train and TRON Lightcycle / Run, Guardians of the Galaxy: Cosmic Rewind at Epcot, Star Wars: Rise of the Resistance at Hollywood Studio, and Avatar Flight of Passage at Animal Kingdom all have an extra fee determined by how crowded the park is and time of purchase.
Personally, I only think it is worth paying extra for these rides if you do not visit Disneyland or Disney World often. If you're on a once-a-year family vacation and want to spend your time wisely, paying extra for an individual lightening lane could be beneficial.
I often attend after-hours events where the lines are extremely short and many of these rides stay open. During 2023 Mickey's Very Merry Christmas Party there will be an extra queue to join for riding Tron during the event.
Another option is to rope drop and get to the park early as soon as it opens. The wait for popular rides, if you rope drop, is significantly shorter. For example, if I rope drop and head to Rise of the Resistance my wait is usually only 15-30 minutes.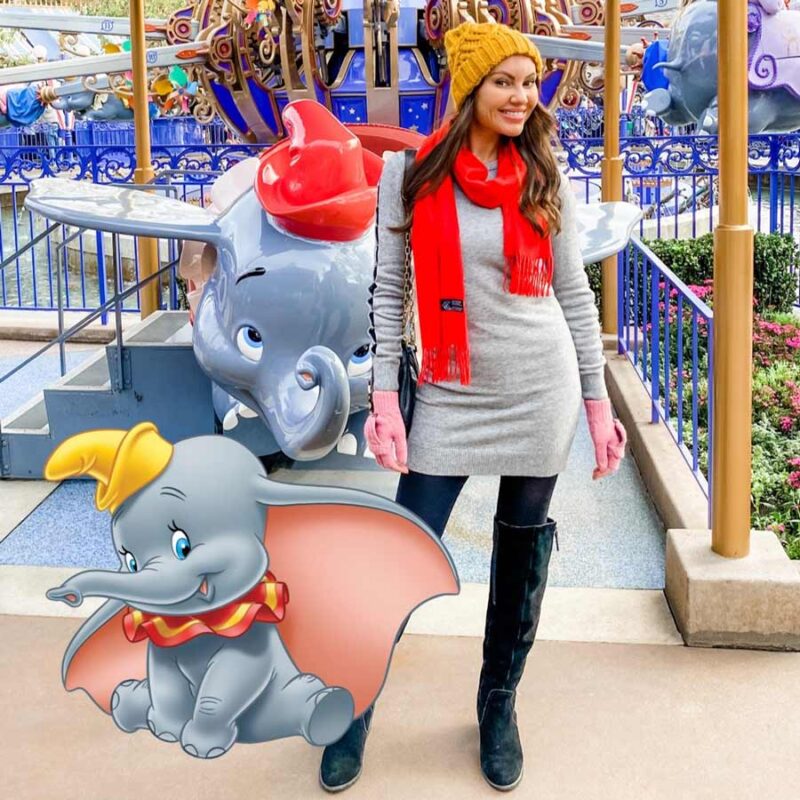 Is Genie Plus Worth the cost?
I went to the park on December 16th (see my attempt at Disneybounding above), which allowed plenty of time for Disneyland to work out the initial kinks after launching the service. So is the Disney Genie Plus worth the additional cost? Here is the simple answer. If you arrive early to the park and are a small party of 2-3 or if you do not visit Disneyland or Disney World often, then yes the Disney Genie Plus service is 100% worth the cost. If you are a large family, will be going to the park for multiple days, or arrive at Disneyland after 12pm, then it is likely not worth the cost.
Disney Genie Plus may not be worth it for large families.
Let's be honest, Disneyland and Disney World are not cheap. A family can quickly spend over a thousand dollars just for entrance to the park. Trying to purchase the Genie Plus for an entire family is going to cost you over $100 a day if you're a family of 5 so it is something you definitely want to factor into your budget. When it comes to Disneyland, spending a few days at the park is plenty of time to go on all of your favorite rides. At Disney World, since the park is comprised of 4 other parks, it may be worth considering.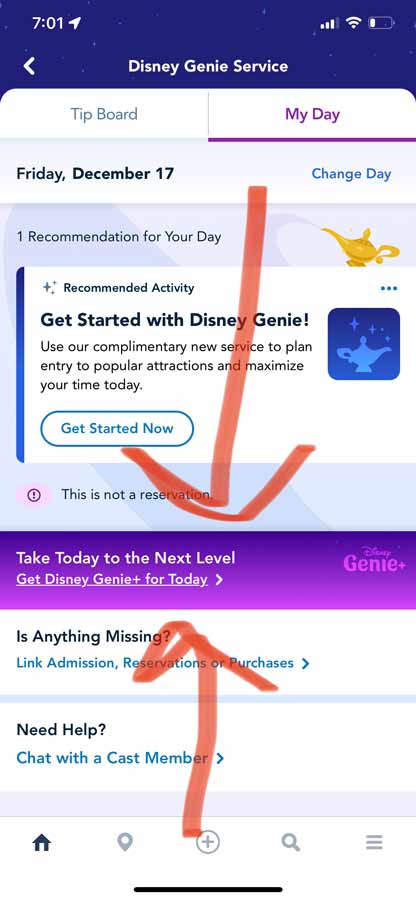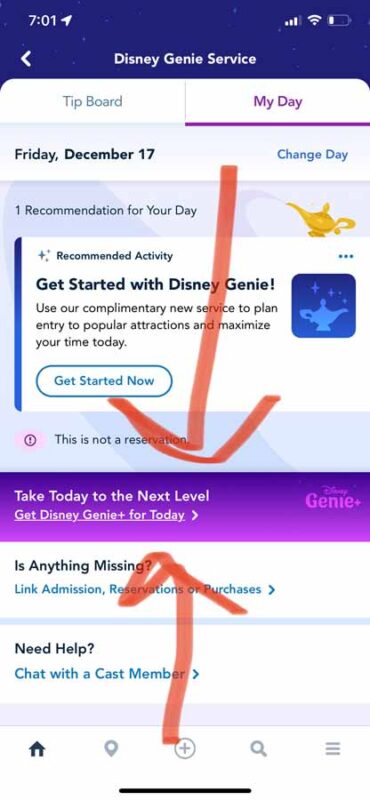 Genie Plus is best for small parties or short visits
If you are a party of two or only plan on visiting for one day, then Genie Plus is absolutely worth it. I own an Imagine Key for Southern California residents. This pass is incredibly affordable so if I plan on heading to the park early, I definitely prefer using Genie Plus and avoiding the long lines.
I remember when I used to run back and forth to grab fast passes or be at one side of the park and have to run to the other side to get onto my next ride. With the new Genie Plus, we didn't even have to plan our rides, we just went wherever the day took us. I am not a fan of waiting in long lines so I head to the park early and purchase Genie Plus every single time I go to the park.
Get to the park early
If you want to take advantage of Genie Plus, it's very important that you get to the park as early as possible and no later than 10 am – 11 am. If you arrive at the park at 1 pm, you will likely only be able to go on 2-3 rides with Genie Plus. As the afternoon approaches, the return times are exponentially longer. You might book a ride at 1 pm, but you will. not be able to ride it until 8 pm. You then have to wait until 3 pm to book your next ride and by then the return times are all in the late evening.
For example, last week I arrived at 1 pm and rides such as Indy and Space Mountain did not have return times until 8 pm. By the time 2 hours have passed to make your next lightning lane selection, the wait times are as late as 11 pm. This makes Genie Plus a complete waste of money and you will not be able to go on your favorite rides.
How has Genie Plus affected wait times for rides?
Due to Genie Plus, when attending the park you should expect the regular lines for rides to be much longer. They let about 2 regular line people in for every 20 lightning lane people. If you really love going on rides, get to Disney early or you'll spend your entire day in lines.
If you do arrive at the park nice and early, you will be able to hop on rides and book your subsequent next ride fairly quickly. Those who arrive to the park early and use Genie Plus will be able to easily enjoy 10-15 rides throughout the day.
I used to love going to the park late in the day and would have been happy just to at least get on my 4-5 favorite rides, but not anymore. I have to strategically plan to go to Disney early on certain days to go on rides, and the other days, when I arrive late, we just grab some snacks and enjoy things like the shows.
Gone are the days when we could arrive late and go on rides. For this reason, I really miss the old paper fast passes. Disney also loses the $20 I would have gladly paid on each visit as I will now only pay for this if I get to the park early, which is not very often.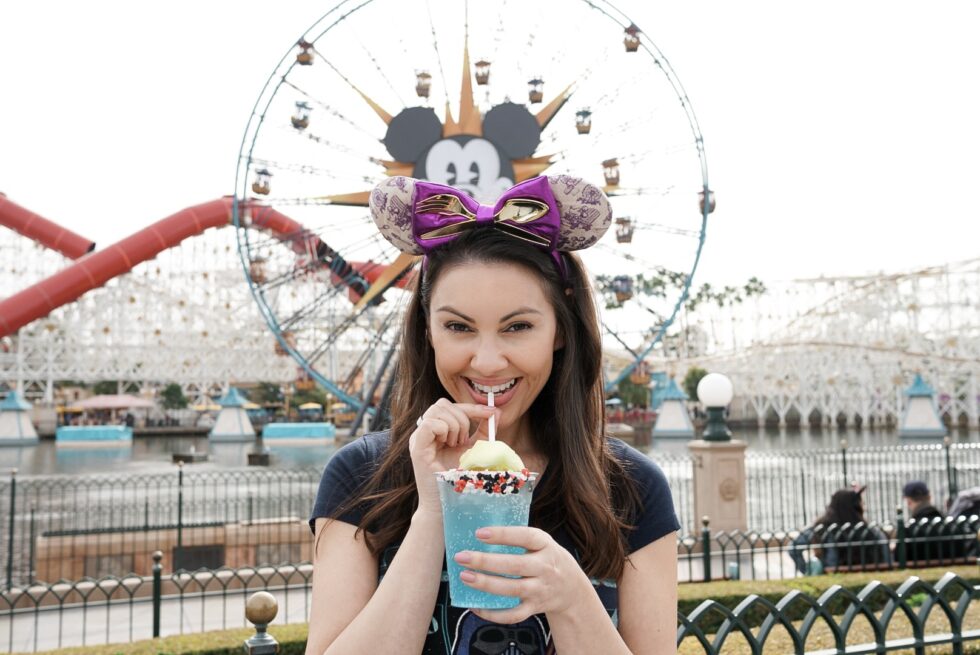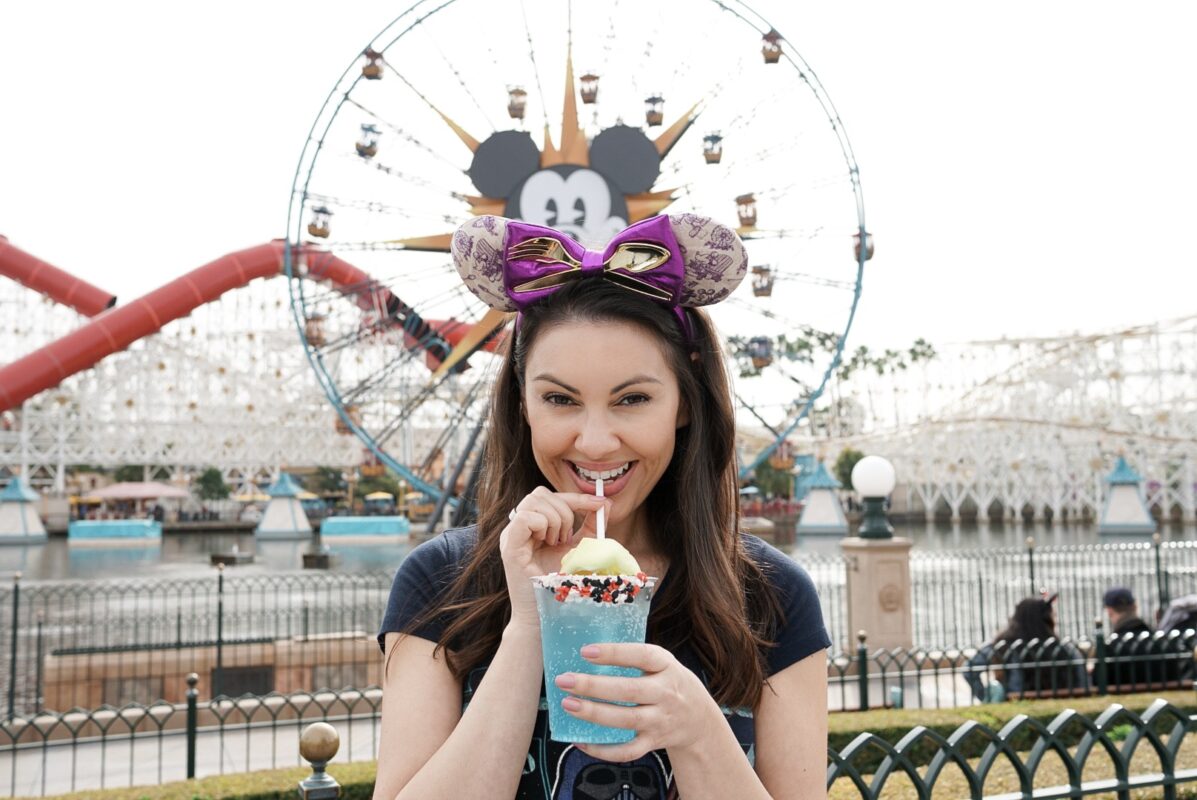 Example of a typical day using Genie Plus
Here is what you can expect if you do get to the park bright and early. The longest we waited to get into the lightning lane was 10 minutes for It's a Small World. This means you can book one ride after the next and there is no 2-3 hour wait in between.
Throughout the day at Disneyland, we went on Space Mountain, Haunted Mansion, Thunder Mountain, Indiana Jones, Small World, Toy Story, and the Incredicoaster. We did all of these rides and still had plenty of time to enjoy eating at the Festival of Holidays. If our mission was just to go on as many rides as possible we could have easily gone on every single ride available in only a few hours.
Lightning Lane Wait Times Have Increased
Since the launch of Disney Genie Plus in 2021, Lightning Lane wait times have significantly increased. Not only is there a much longer wait to go on the rides you've booked but lightning lanes are about a 30-minute wait, while the regular lines are 1-2 hours. I really do not know why, but Genie Plus has managed to make all wait times for regular and lightning lanes longer. When we had paper ticket fast passes, I don't ever remember having these issues even during the busiest times of the year.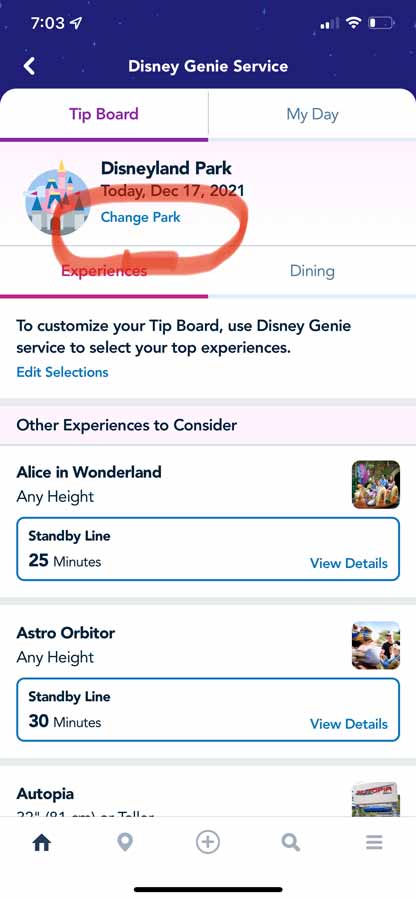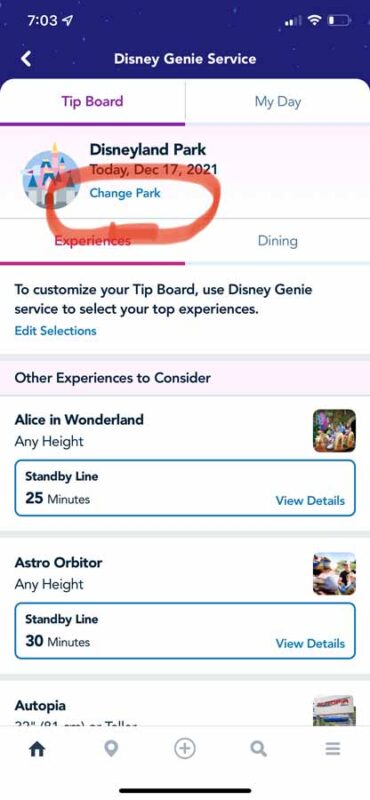 Genie Plus has a confusing start on the app.
My only complaint about the new Disney Genie Plus is the design of the app which is not very user-friendly. I'm very tech-savvy and everything about Genie Plus was confusing from how to actually purchase it, to how to book your next ride. The app keeps putting you through a million annoying prompts just to finally get to what you're looking for.
Just to purchase the Disney Genie Plus option, they have a very small banner that is hardly noticeable. When you are trying to find what rides are available, it is not very clear. Then to check the times in each park you have to change the park, which is also difficult to figure out.
To get into Genie Plus, you need to go to the menu icon in the app, not the home icon. Then click "Tip Board" and you will see all of the return times for the rides.
What Rides are included in Genie Plus?
Here is the full list of rides currently included in Genie Plus. This is the most updated list to include the latest additions as of November 2023.
Disneyland & California Adventure
Disney Worlds Magic Kingdom
Epcot
Animal Kingdom
Hollywood Studios
Have you tried using Disney Genie Plus yet? Did you think it was worth it?