Posts may contain affiliate links. Read our full disclosure policy here.
If you're looking for the best brunch in Orange County, our top 10 list is sure to include delicious options to satisfy every craving. Does your idea of the perfect brunch include bottomless mimosas while noshing on benedicts, fried chicken, and stacks of pancakes? Then we have you covered!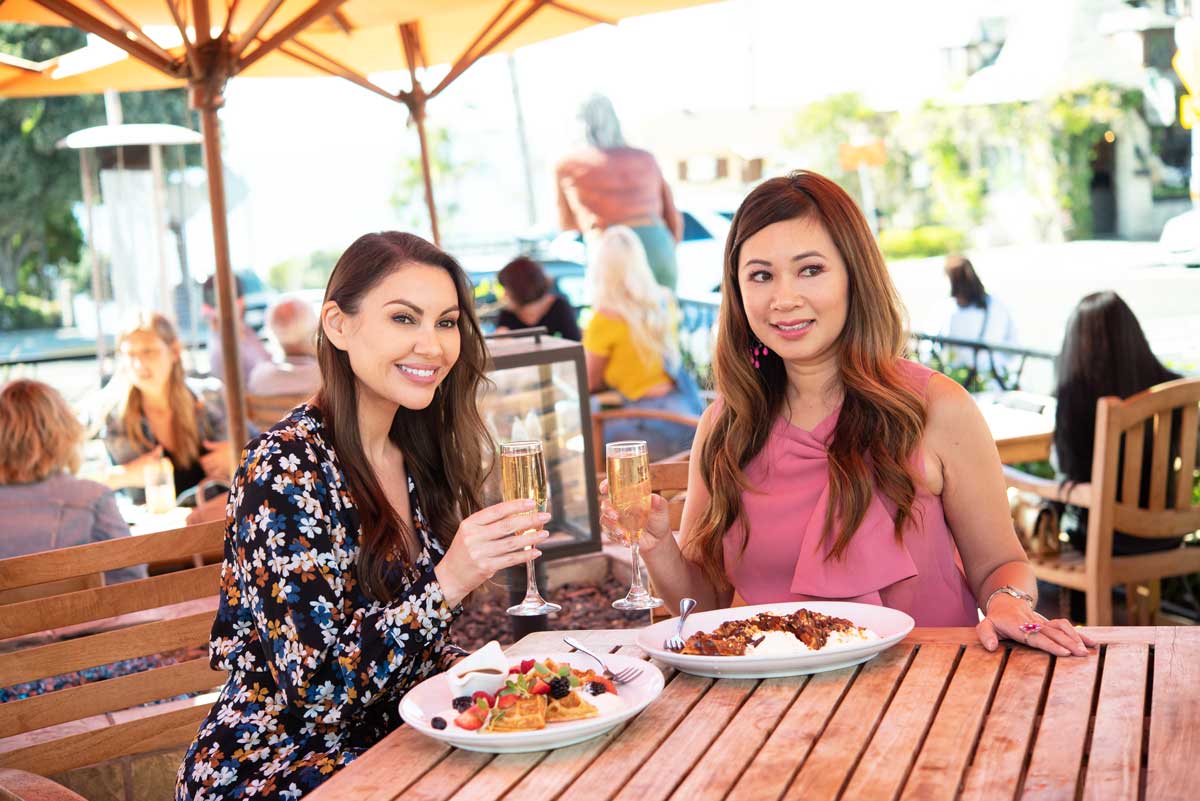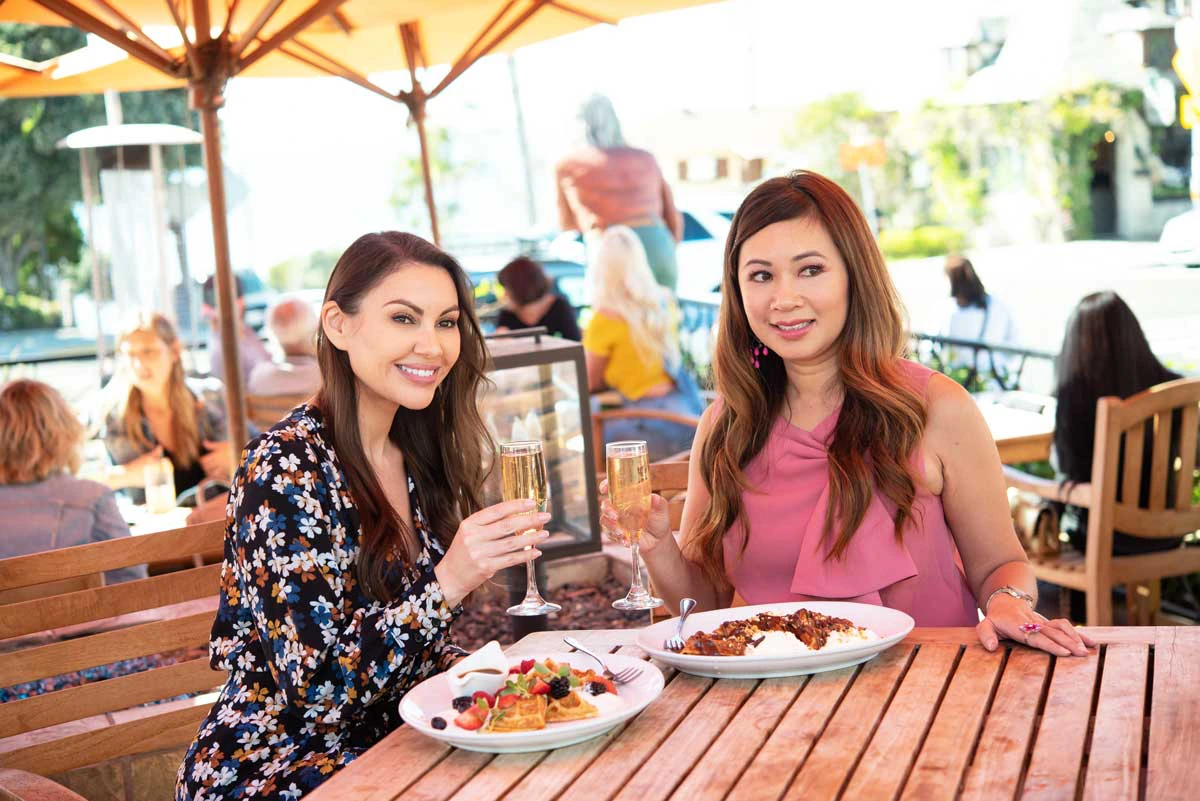 I'll admit I am no slacker when it comes to my brunch indulgences. I would easily say brunch is my favorite meal of the week. I'll often make no plans other than enjoying a 4-hour brunch with a group of friends and ordering half the items on the menu to share. Throughout my weekend adventures, this is my ever-evolving list of the best brunch in Orange County. This list is updated regularly as I discover new restaurants and menus.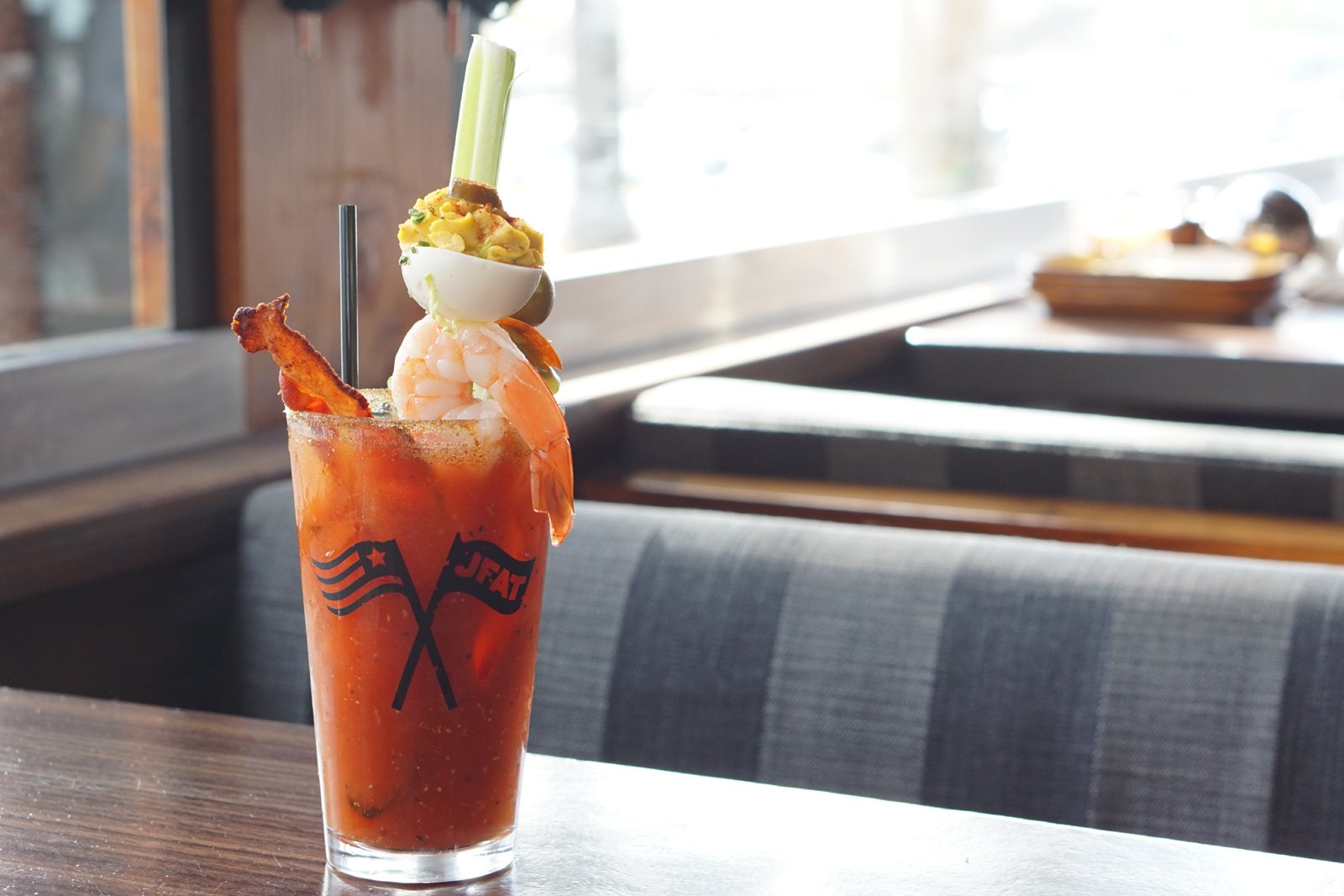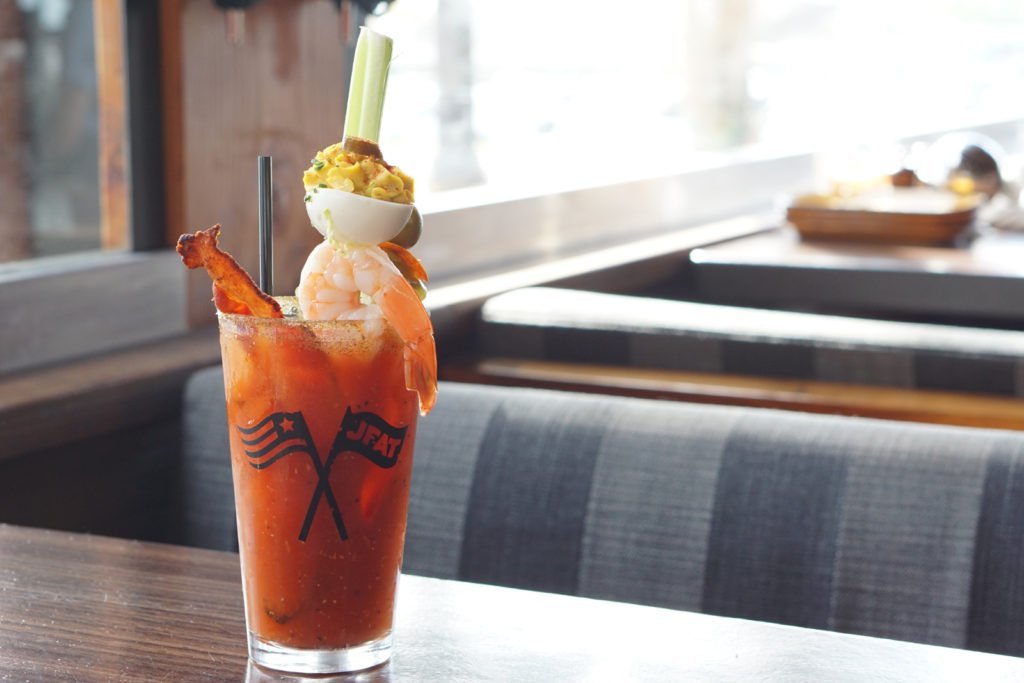 One of my all-time favorite Orange County brunch spots is Jimmy's Famous Tavern in Dana Point, CA. This is where I go when I want to splurge on a naughty southern-inspired brunch. My go-to order is "The Bubba" which features southern-style biscuits smothered in country sausage gravy, stacked with fried chicken, crispy bacon, and two fried eggs. My pro-tip is to order this with their truffle tots and ask for the bacon extra crispy.
Other honorable mentions are their Fried Chicken and Waffles. JFAT also offers $15 bottomless mimosas and the best bloody mary's in town. I always start my brunch with their "Famous Mary" which includes Platinum 7X Vodka, house-made bloody mary mix, olive, jack cheese, salami, and pepperoncini.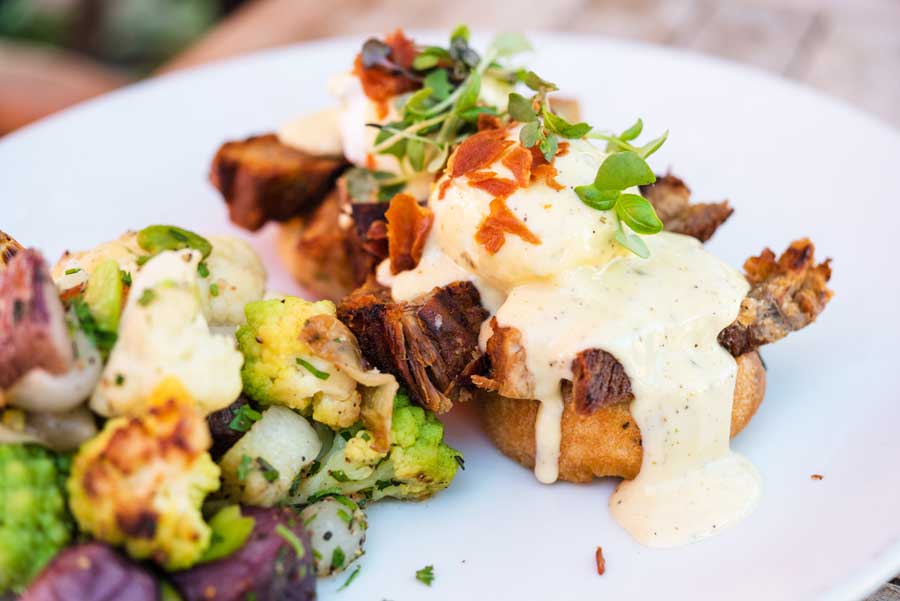 If you're looking for the best brunch in Orange County that will linger in your memory for weeks after your visit, then look no further than Sapphire Laguna Beach. Restaurant owner Russel Bendel took over Sapphire Laguna Beach at the end of 2020 and has brought us one of the most delicious brunches with the help of trusted chef Jared Cook. Guest can expect cleverly crafted cocktails like the Patio Pounder, exquisite Pork Belly Benedict, and the most drool-worthy Nutella Waffles.
Check out a mouth-watering gallery of the Sapphire Laguna Beach brunch and make reservations on open table. If you love this brunch, you should also check out their other restaurants, Olea in Newport Beach and Ironwood in Laguna Hills.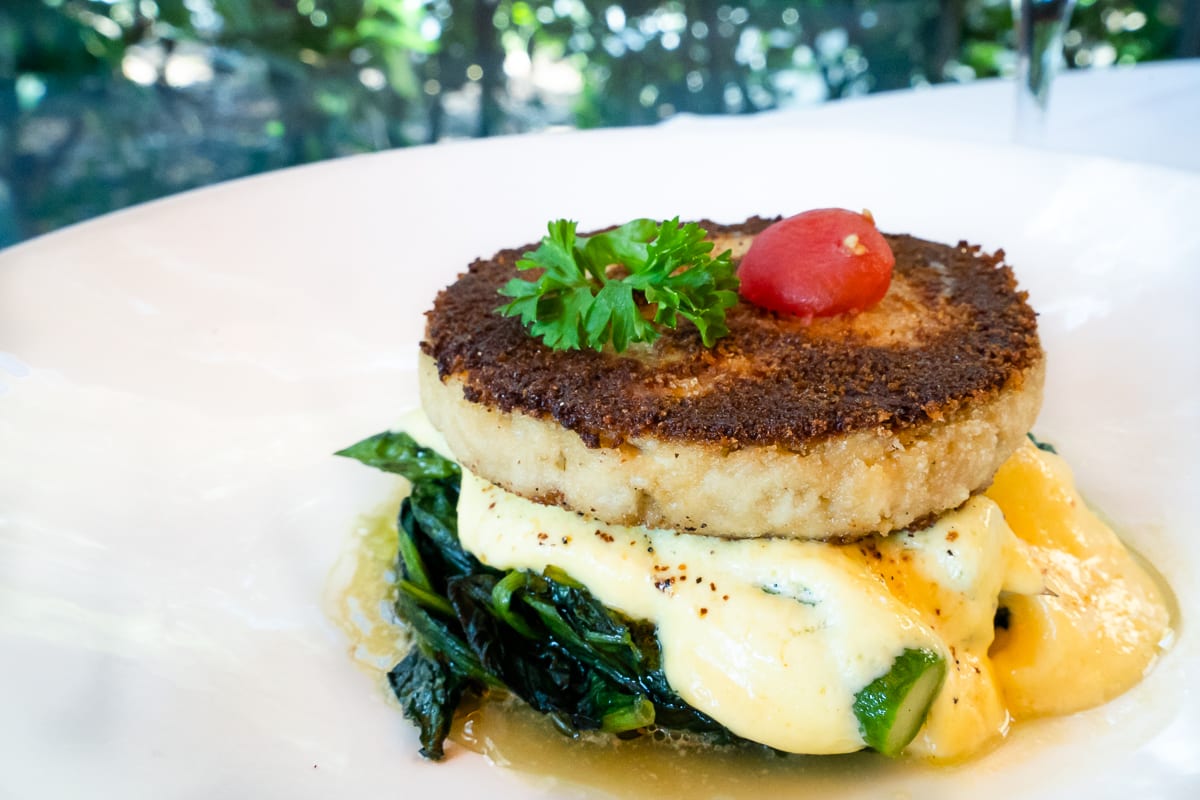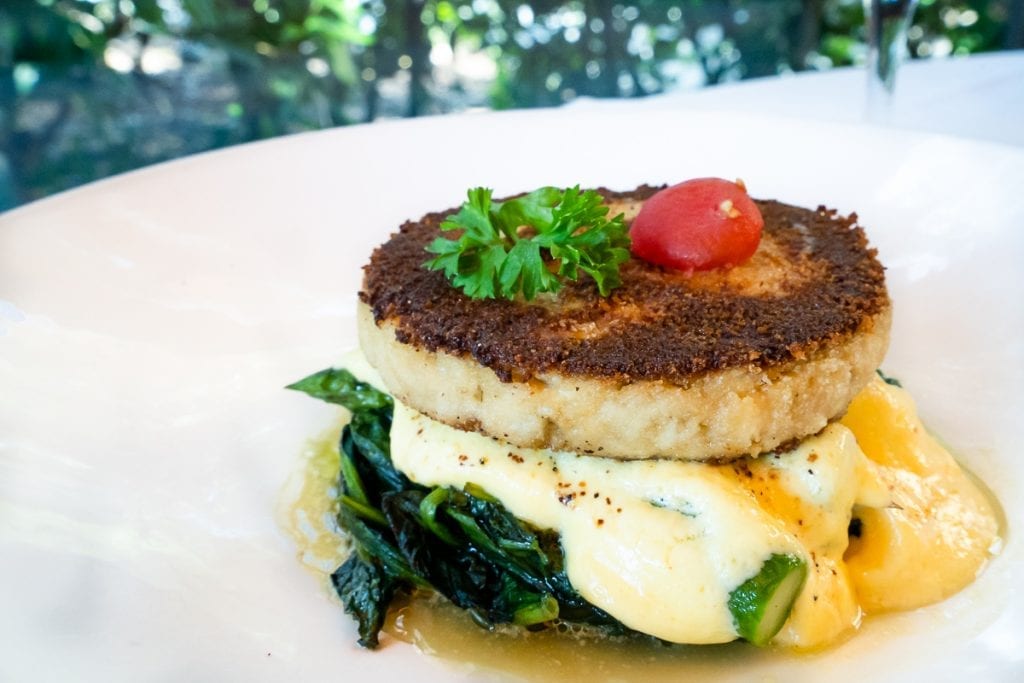 Bayside Restaurant in Newport Beach has long been on my list of the best brunch in Orange County. They offer traditional brunch options like Canadian Eggs Benedict to non-traditional brunch selections like Seared Salmon with potato puree, asparagus, and riesling sauce. I love that they have mini dinner entrees and an elevated menu featuring Crab Cakes, Lobster Sandwiches, and Steak and Eggs. Everyone in your group will be impressed with the vast variety of selections.
Did I mention they also offer bottomless champagne for only $12 and four different Bloody Mary's?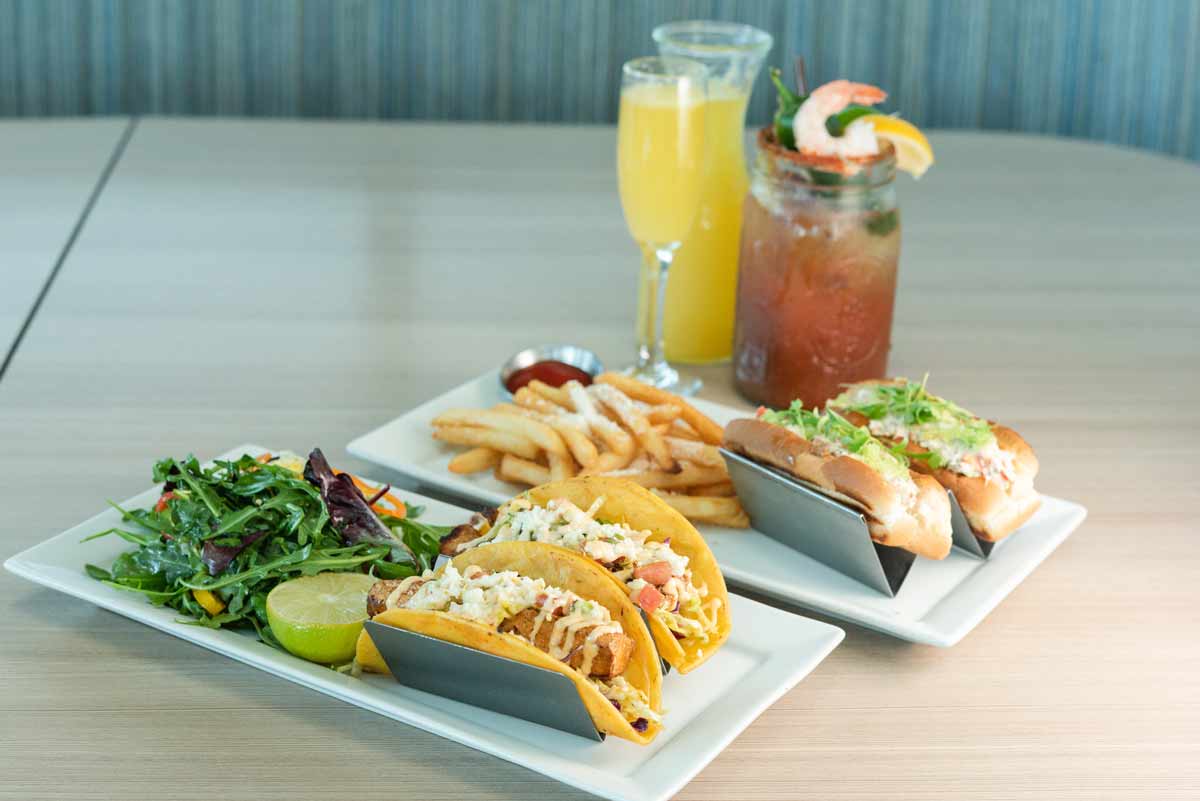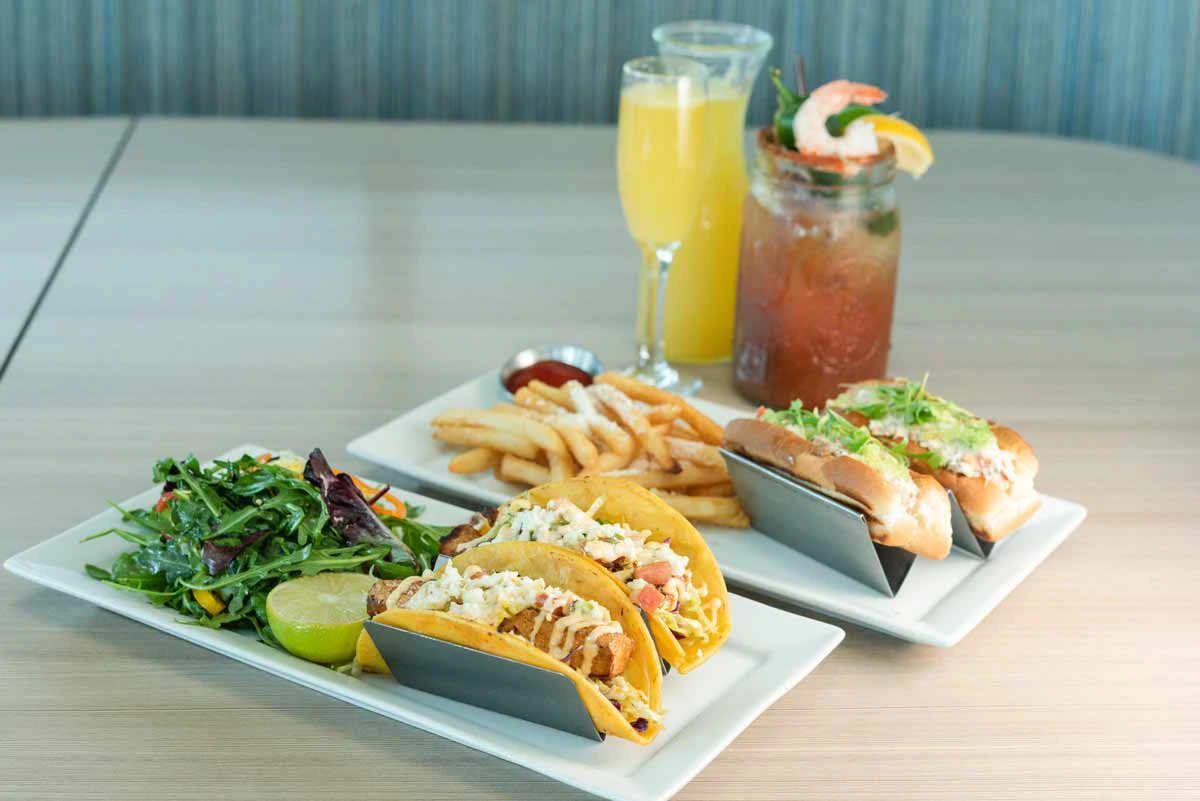 If you really want to impress your out-of-town guests, then look no further than Lighthouse Cafe. This hidden Newport Beach restaurant should easily be on everyone's list of the best brunch in Orange County. Tucked away on the Balboa Peninsula behind Mariners Park, this restaurant is only viewable from the water and can be easily missed. In addition to the exception brunch options, the restaurant looks like a real lighthouse with beautiful light-blue stained glass. Diners can enjoy selections like Lemon Blueberry Ricotta Pancakes, Lobster Rolls, and Cinnamon Sugar Beignets.
You can also view our previous coverage of Lighthouse Bayview Cafe's delicious dinner menu.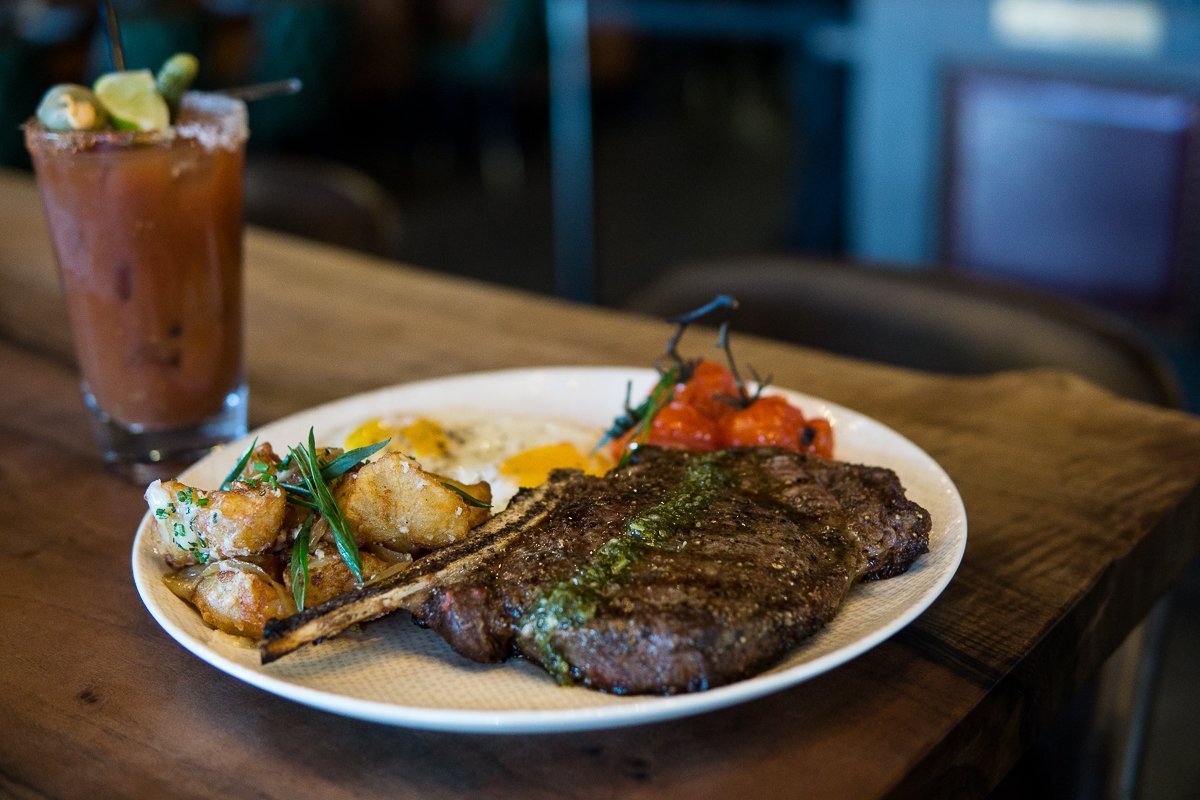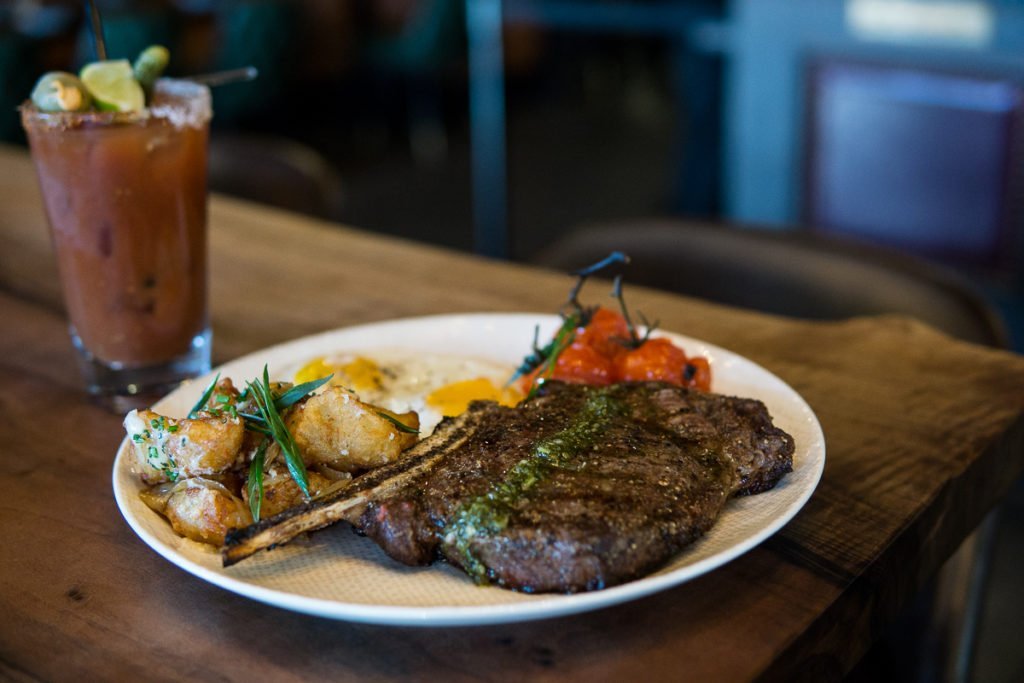 At The Country Club, you'll find fantastic brunch selections like the upgraded Ribeye Steak and Eggs as well as the very popular Seasonal Donuts. For $20 they also have bottomless mimosas which never run dry. I also love that this restaurant is 21+ so you'll definitely want to leave the kids at home for this adult brunch. View more pictures from our entire brunch visit here.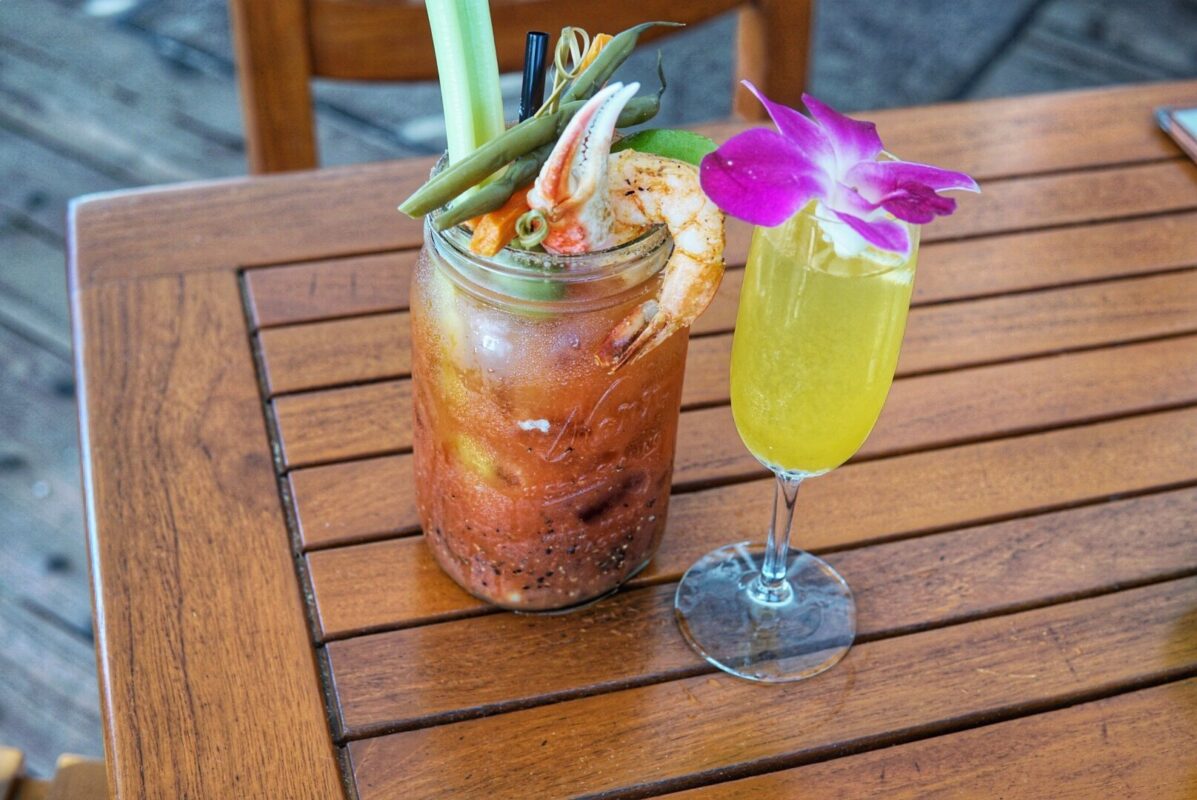 Situated right on the beach at Crystal Cove, this Newport Beach cafe offers one of the best brunches in Orange County complete with ocean views. For starters, they have one of my favorite, the Big Bad Bloody Mary, which is served with a jumbo shrimp and crab claw. They offer a great brunch menu with everything from Coconut Macadamia Pancakes, numerous omelets, and Steak Chilaquiles. Once you've finished brunch, you can work of your meal with a relaxing stroll on the beach as you step off the restaurant.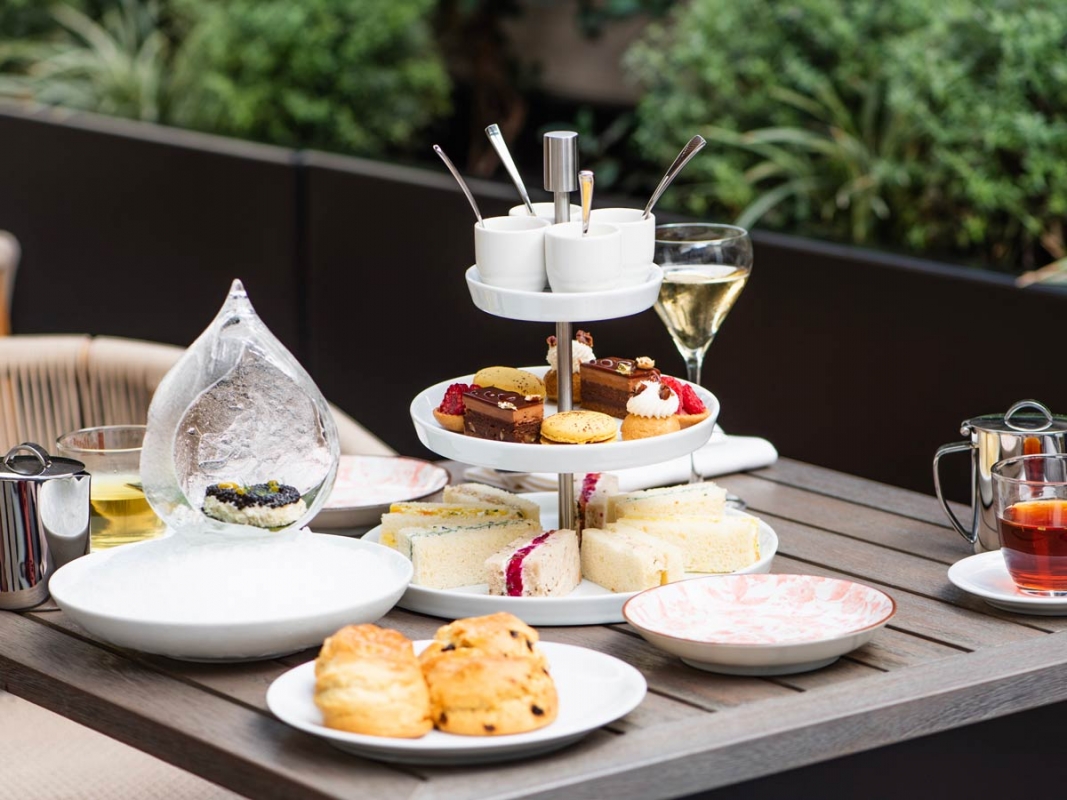 Served only on Saturdays, this traditional Afternoon Tea is a brunch fit for a queen. For $95, guests will enjoy a selection of tea sandwiches and pastries like the Winter Black Truffle, provencal black truffle, cream cheese, and walnut pullman bread. My favorite of the 6 pastries was the Fruit Scone served with clotted cream, spiced pear jam mandarin & cranberry marmalade. If you really want to splurge, there is also an upgraded cavier menu! For pictures of the full Afternoon Tea experience, you can view our experience here.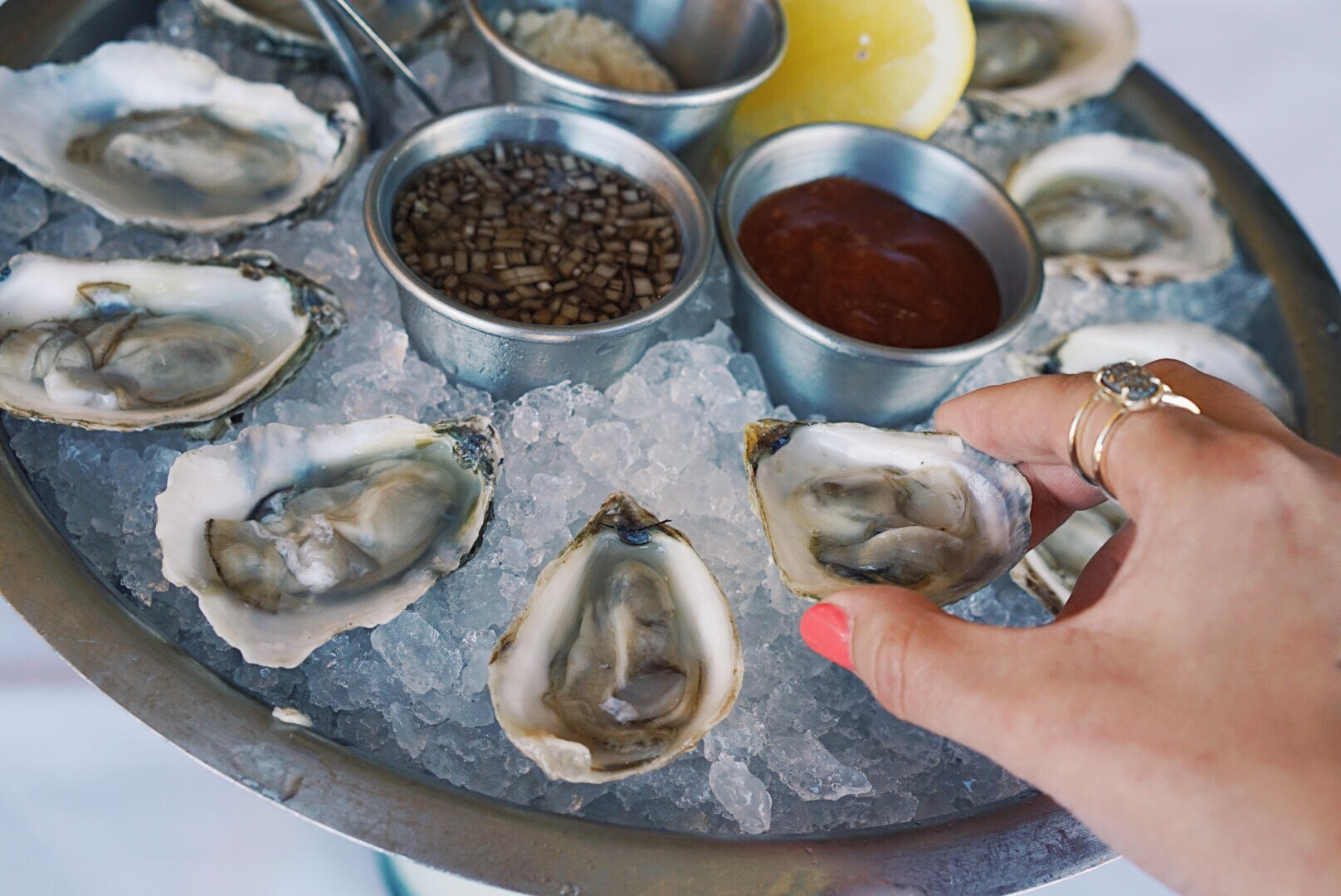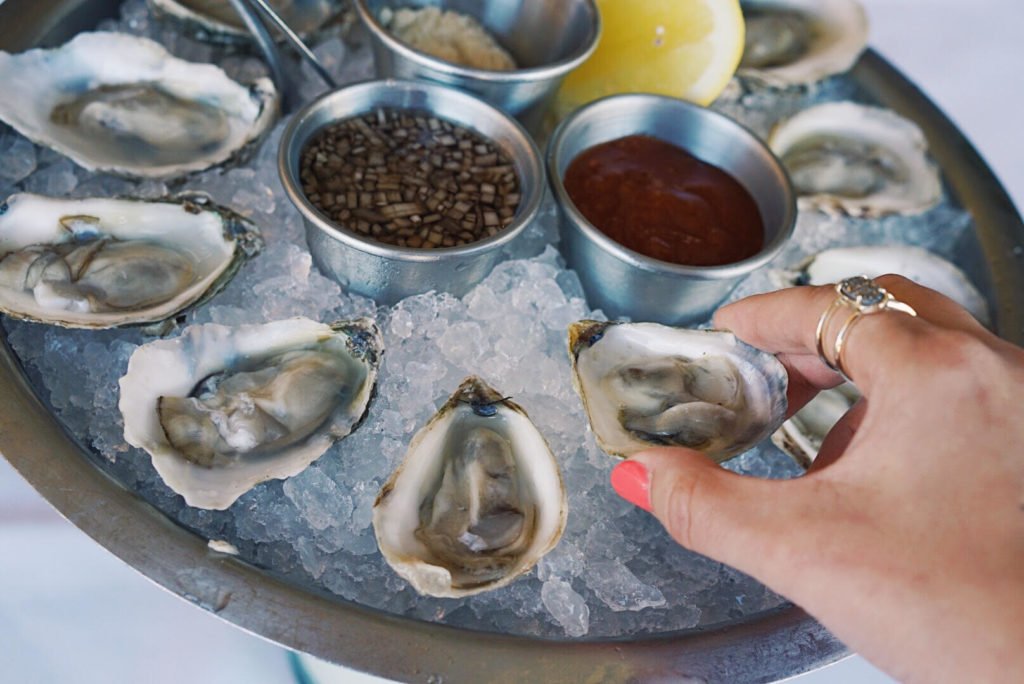 If sitting on a beautiful patio overlooking the Newport Beach harbor sounds like paradise, then The Cannery is the perfect brunch for you. I love bringing friends here to enjoy freshly shucked oysters, delicious lobster rolls, and crab cake benedicts. The Cannery brunch in Newport Beach is available Saturday and Sunday from 11am – 3pm.
If you love their brunch you should also check out Dinner at The Cannery and their fantastic happy hour.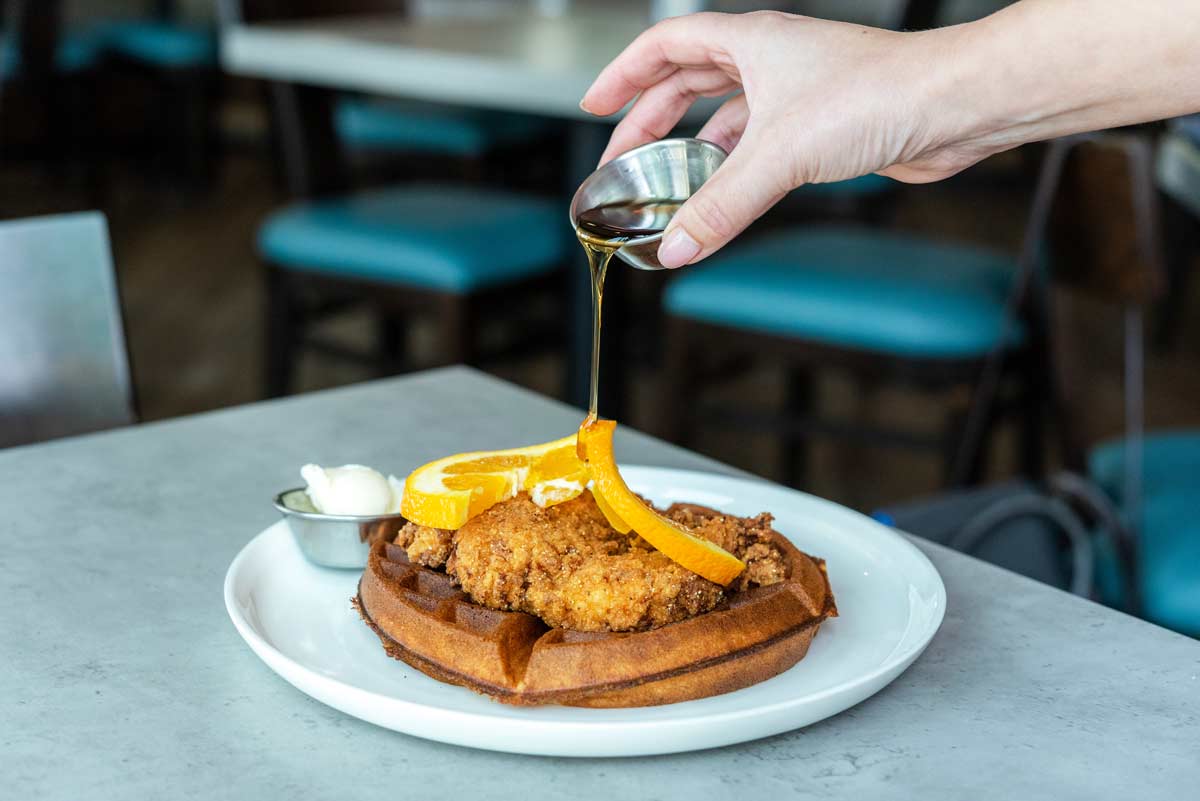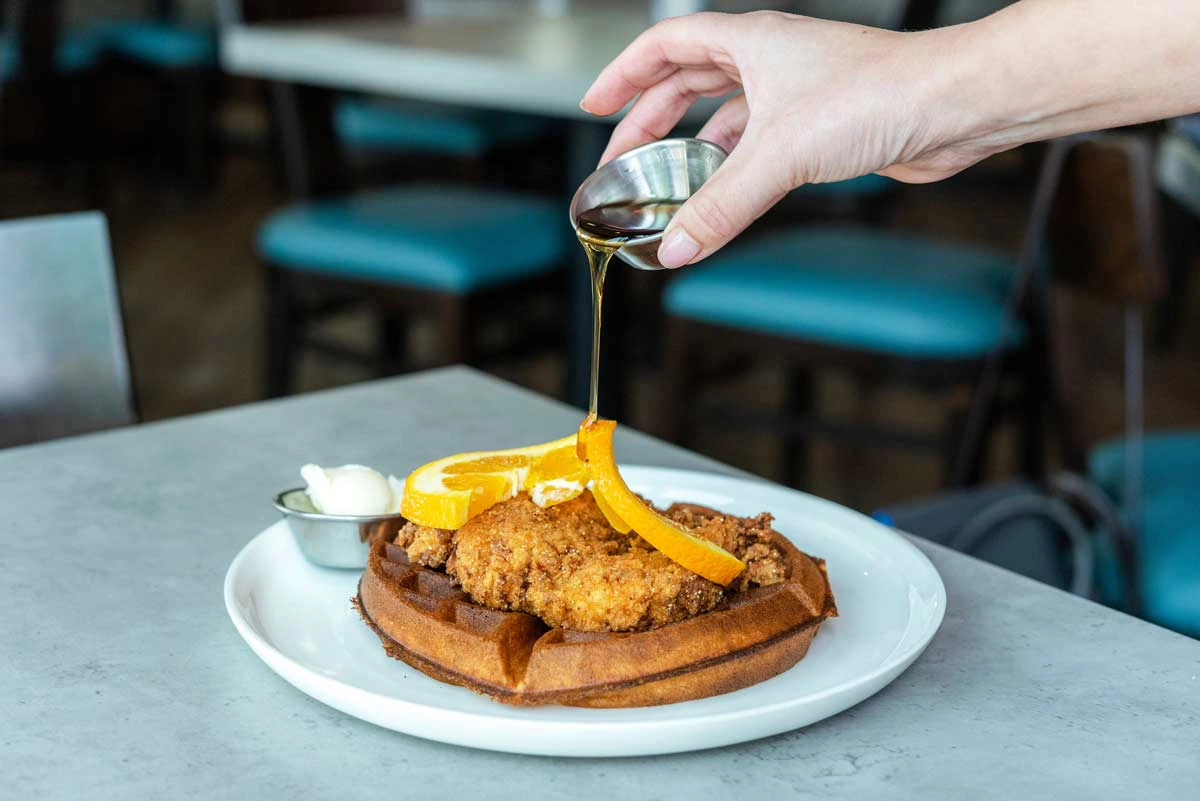 I recently discovered the delicious brunch at Oak Laguna Beach when searching for a place to meet for a friend's birthday. This restaurant has a fantastic dinner and I was thrilled to see they offer a unique brunch special for either two or four people which includes a bottle of champagne. For $55 guests can choose two brunch entrees and for $100 they can choose four brunch entrees. Each package includes a bottle of champagne and fresh juice for the table. I highly recommend trying the fried chicken and waffles and Monte Cristo.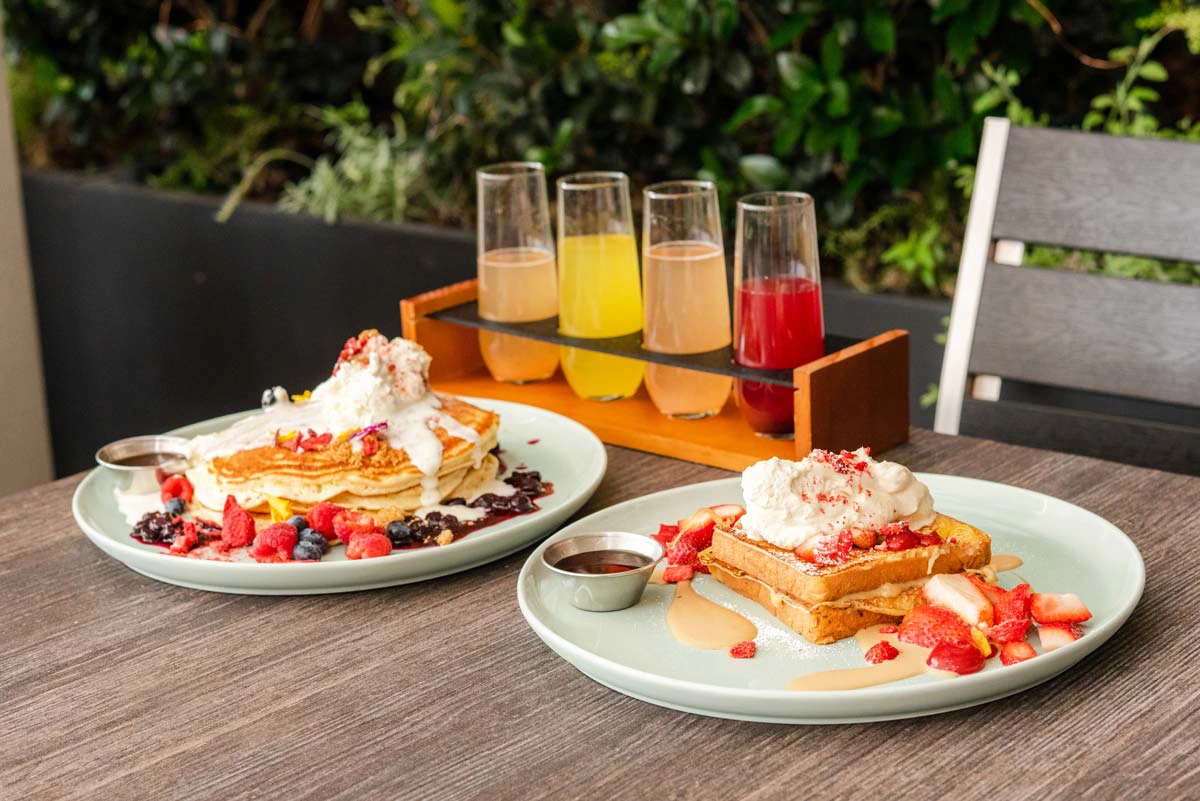 Tableau in Costa Mesa just recently opened at the South Coast Plaza shopping center and they absolutely offer the best brunch in Orange County with their unique twist on traditional brunch favorites. Their Jasmine Tea French Toast is a favorite among diners and I especially am obsessed with their Mixed Berry Pancakes. If you're craving something savory you won't be sorry with their Asian-inspired take on Chicken and Waffles. They even have a fabulous pastry case so you can bring some extra goodies home.
There you have it, our top 10 list of the best brunch in Orange County. What did you think of our selection? Do you have other amazing brunch spots you think belong on this list? Let us know so we can try them out if we haven't already!