Our New List of the Best Orange County Happy Hours in 2020
Finding the best Orange County happy hours is no easy task. A restaurant needs to do more than just take $2 off wine. In order to make this list, there needs to be both an awesome selection of happy hour bites and libations. I've always been one of those people who eats dinner at 5pm so I'm constantly on the lookout for amazing happy hours in Orange County. So far here is my updated list on the best Orange County happy hours in 2020. We'll continue to keep this list updated throughout the year!
What makes an Orange County Happy Hours "The Best"?
They're long because nothing is worse than rushing to a happy hour because you know it ends early and then ordering 5 things at once so you can get in your order at 5:59. Many of our top happy hours even last all night!
Offers Happy Hour Monday-Friday and bonus points if it is offered 7 days week! Who doesn't love finding a weekend happy hour?
Plenty of food options, especially generous portions. Can you say early dinner!
Discounts on Cocktails or Wine. We even have some happy hours which offer amazing craft cocktails.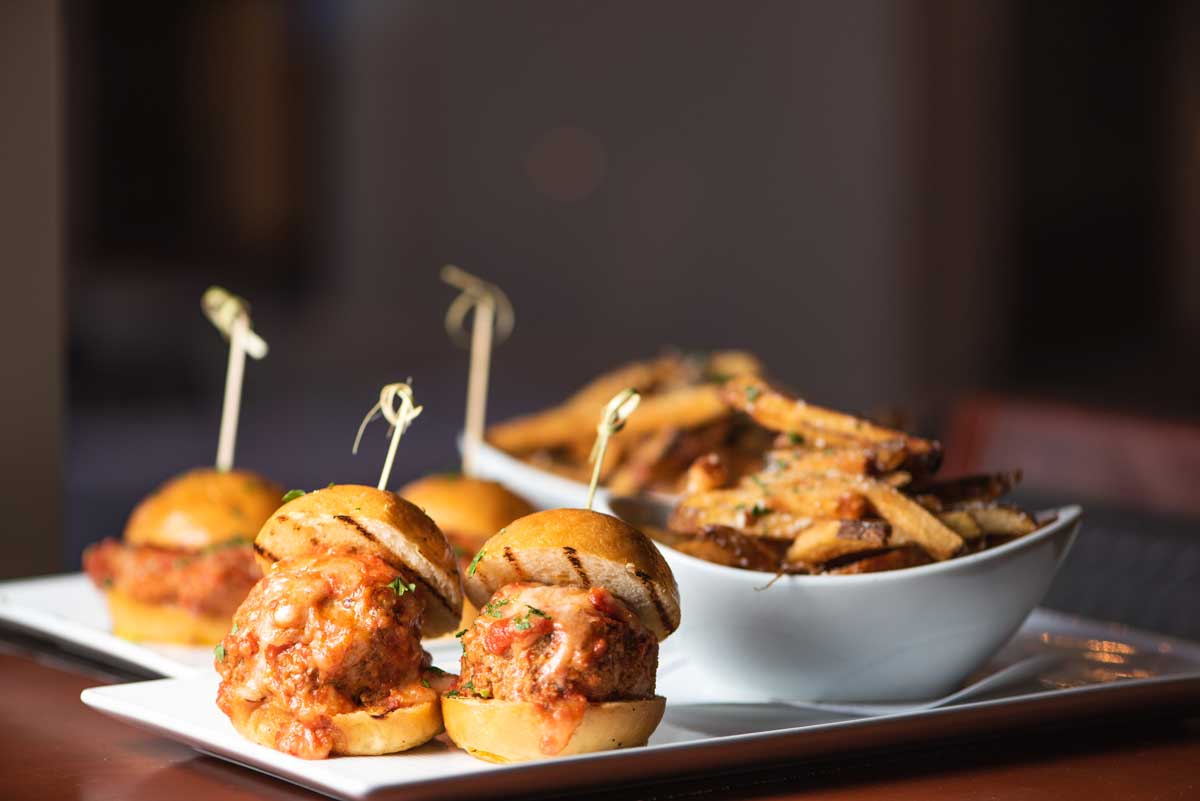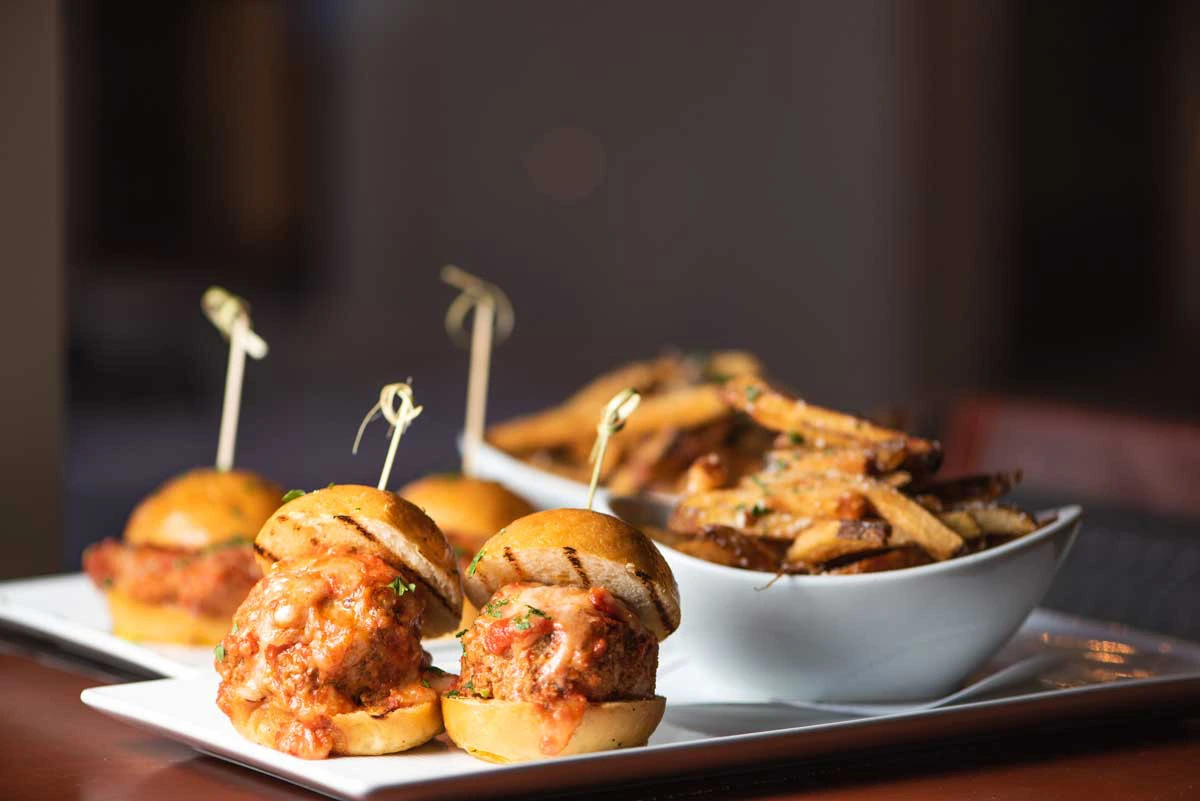 1. Davio's Northern Italian Steakhouse
Monday- Friday 4pm – to close & Saturday 5pm- to close
Davio's recently opened in the Irvine Business District and started an awesome happy hour which is also daily from 5pm-7pm. They offer a range of bar bites from which are all $9 like their famous Spinach Spring Rolls. Other selections include chicken Parmesan and Meatball Sliders, Rockefeller and Raw Oysters, and Ahi Tuna Tartar. The cocktails are also a great deal at $6 with wine at $5 and beer at an awesome $3. After looking at our their happy hour below, you'll easily see why they made our list as one of the best Orange County happy hours in 2020.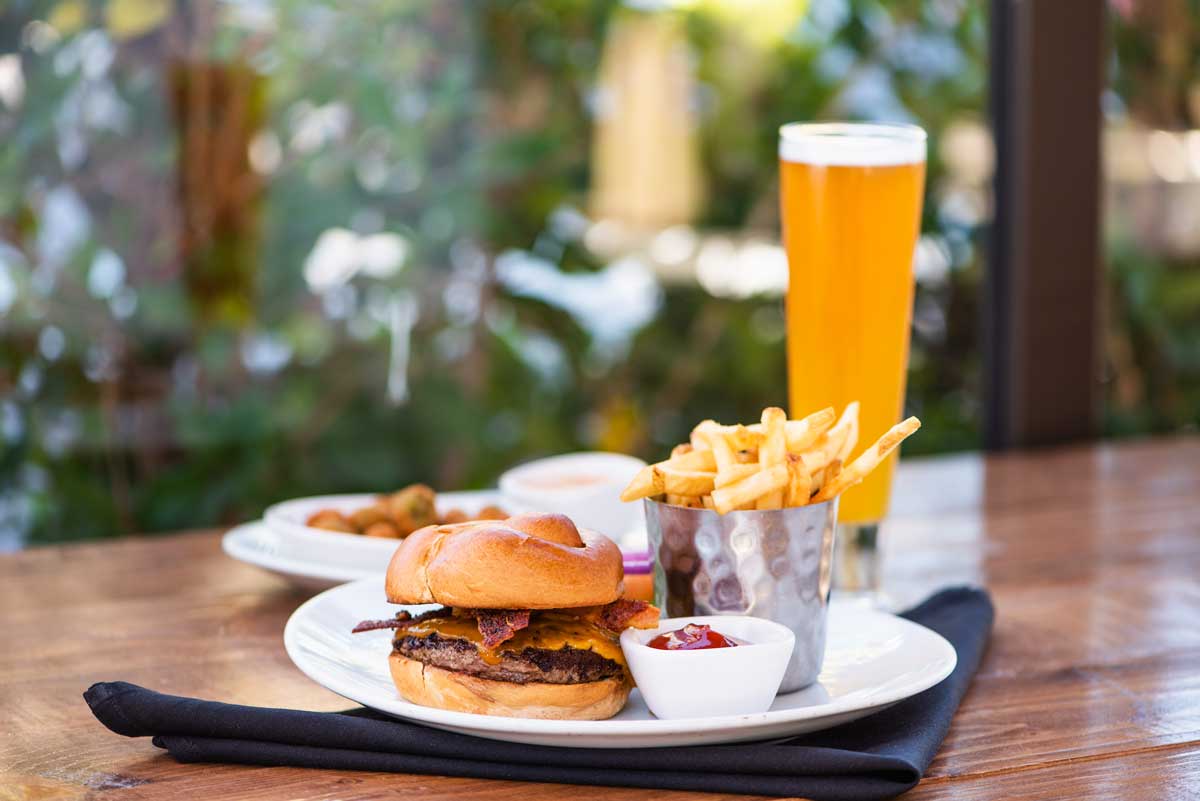 7 Days a Week 5pm – 7pm
Flemings Steakhouse in Newport Beach Fashion Island is another restaurant that has been one of my favorite Orange County Happy Hours for so many years I've lost track. Even when I lived in Los Angeles they remained the best. Their menu slightly changes throughout the year but never disappoints. Especially when it includes an $11 Prime Bacon Cheese Burger with fries, Filet Mignon Flatbread and Crispy Calamari. The Blueberry Lemon Drop is also amazing and a favorite among diners.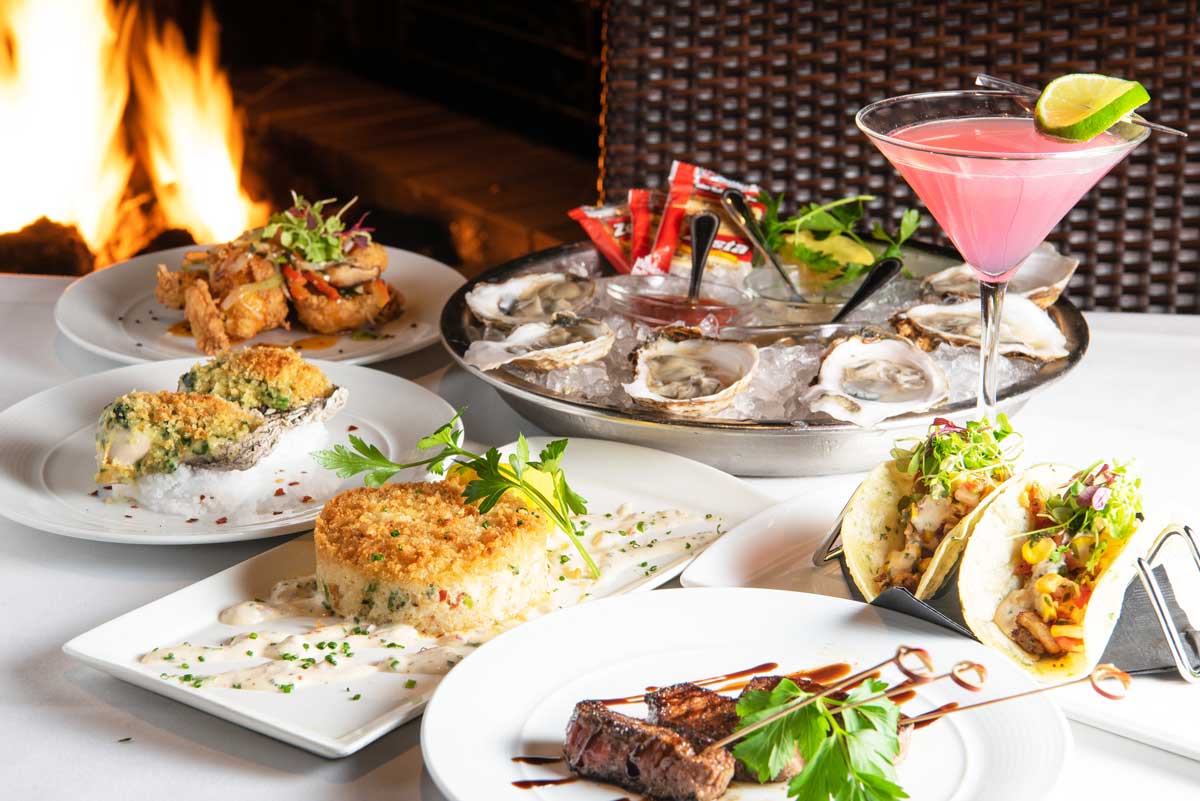 3. Eddie V's
Tuesday – Saturday 4pm – 7pm  Sundays & Mondays 4pm-10pm
Eddie V's in Newport Beach offers a fabulous happy hour 7 days a week. On Sundays and Mondays, it even lasts until 10pm with the rest of the week going until 7pm. They offer a wide selection of Happy Hour bites and even discounts on their regular starters menu. My absolute favorite is their $9 grilled fish tacos. These tacos are amazing and topped with a flavorful corn relish that always keeps me coming back for more. Other guest favorites include their lamb lollipops and salt & pepper shrimp. They offer 5 happy hour cocktails and a selection of wines for only $8. If you would like to check more photos you can visit our coverage below.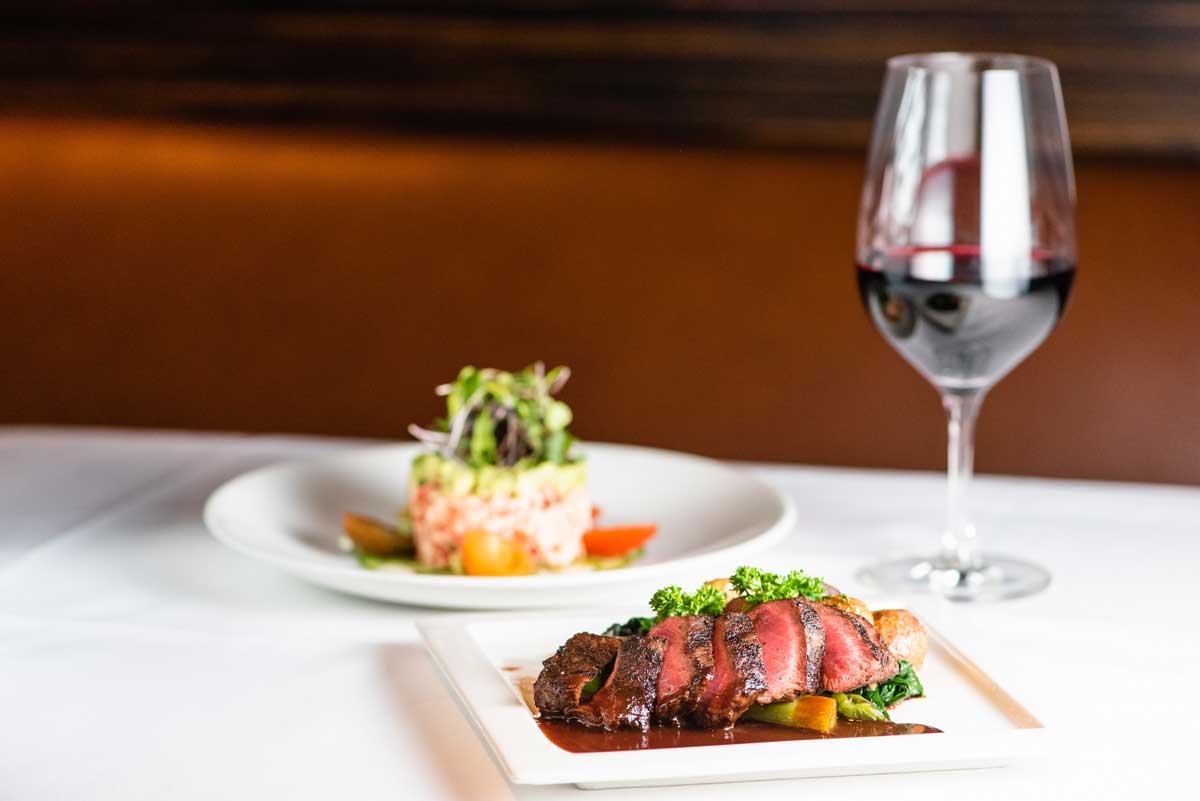 Monday – Friday 4pm-7pm
One of the most intriguing reasons to visit the Bayside Restaurant happy hour is their awesome menu which offers complete mini-meals. You wont find your typical run of the mill offerings like truffle fries here. Instead, you get $5 off a selection of small plate entrees including their Flat Iron Steak with sauteed spinach and whole potatoes for only $12 or Cast Iron Roasted Salmon with lemon risotto and asparagus for $13.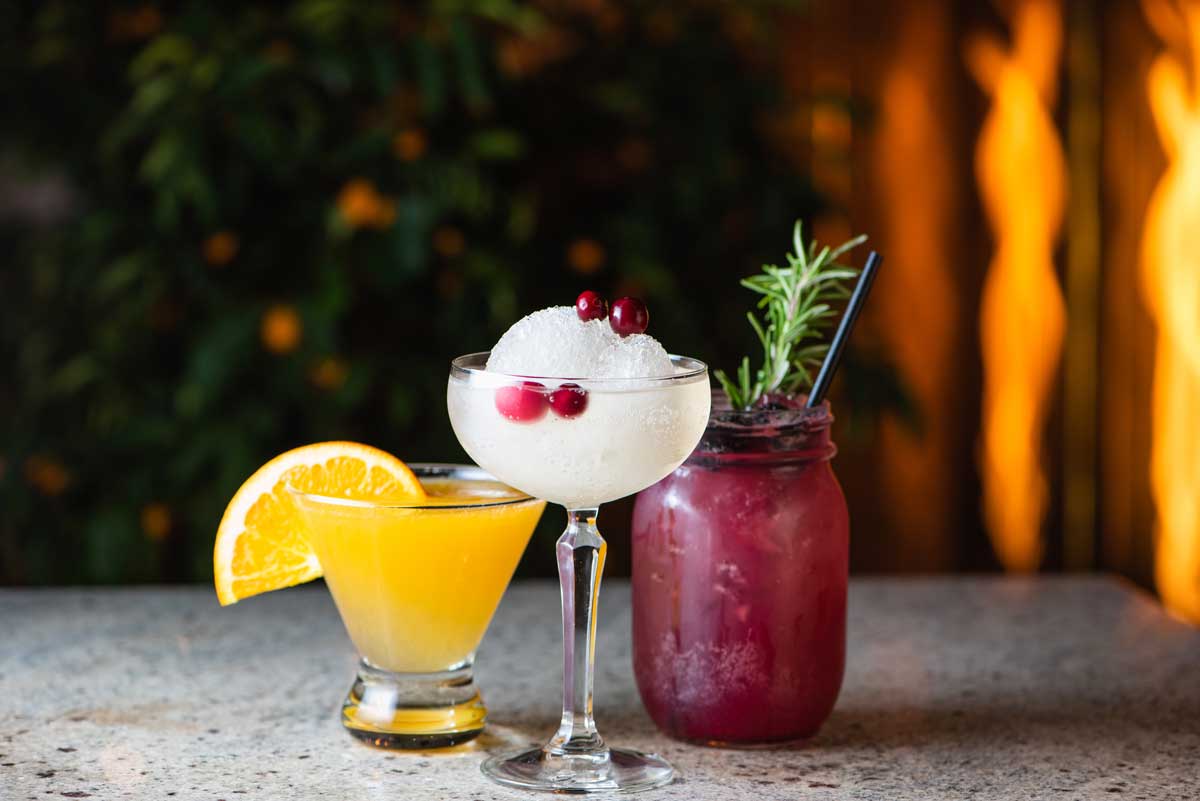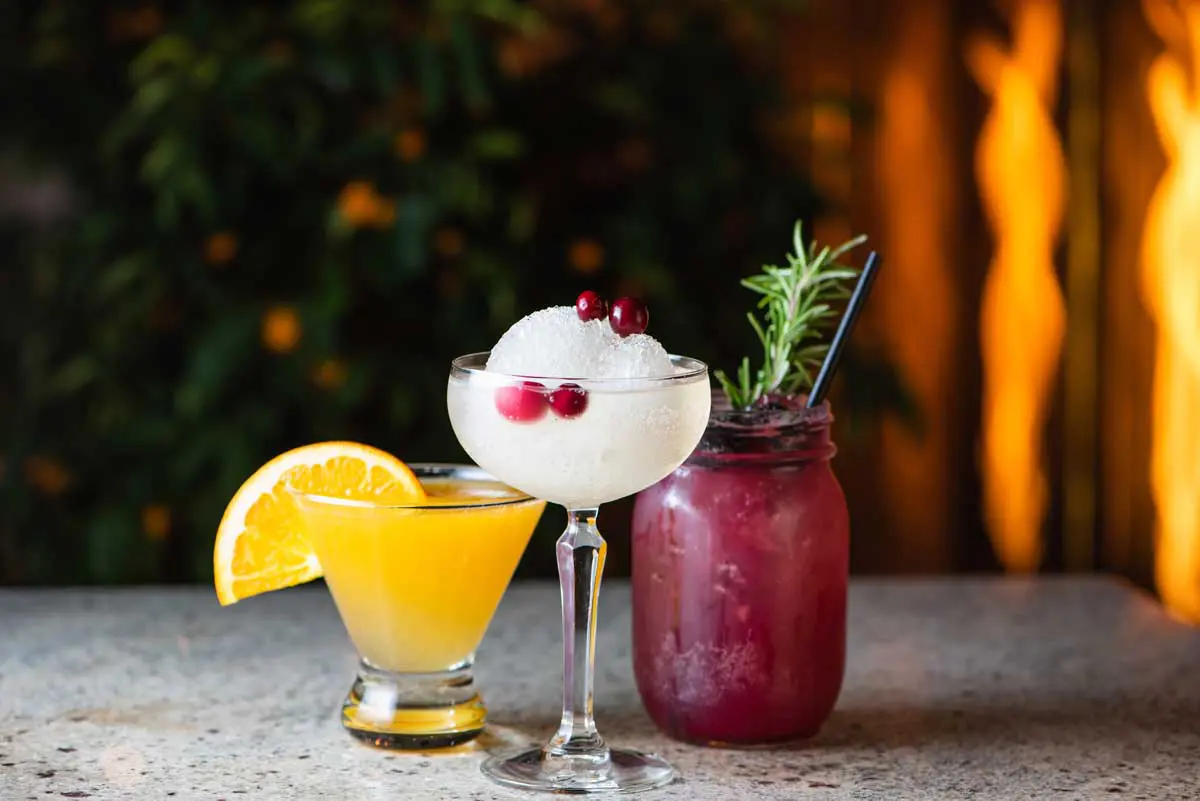 Monday – Saturday 3pm – 6:30pm with a Bonus Happy Hour 3pm – 4pm
One of my favorite highlights of Andrei's happy hour is that their menu includes beautiful specialty crafted cocktails for only $7 & $8. Their menu also features generous Mediterranean inspired cuisine like beef & chicken kabobs. There Portobello Mushroom fries are also one of my all-time favorites! Andrei's even has a bonus happy hour. If you arrive between 3pm – 4pm you"ll also receive 50% off their happy hour prices, which is insane!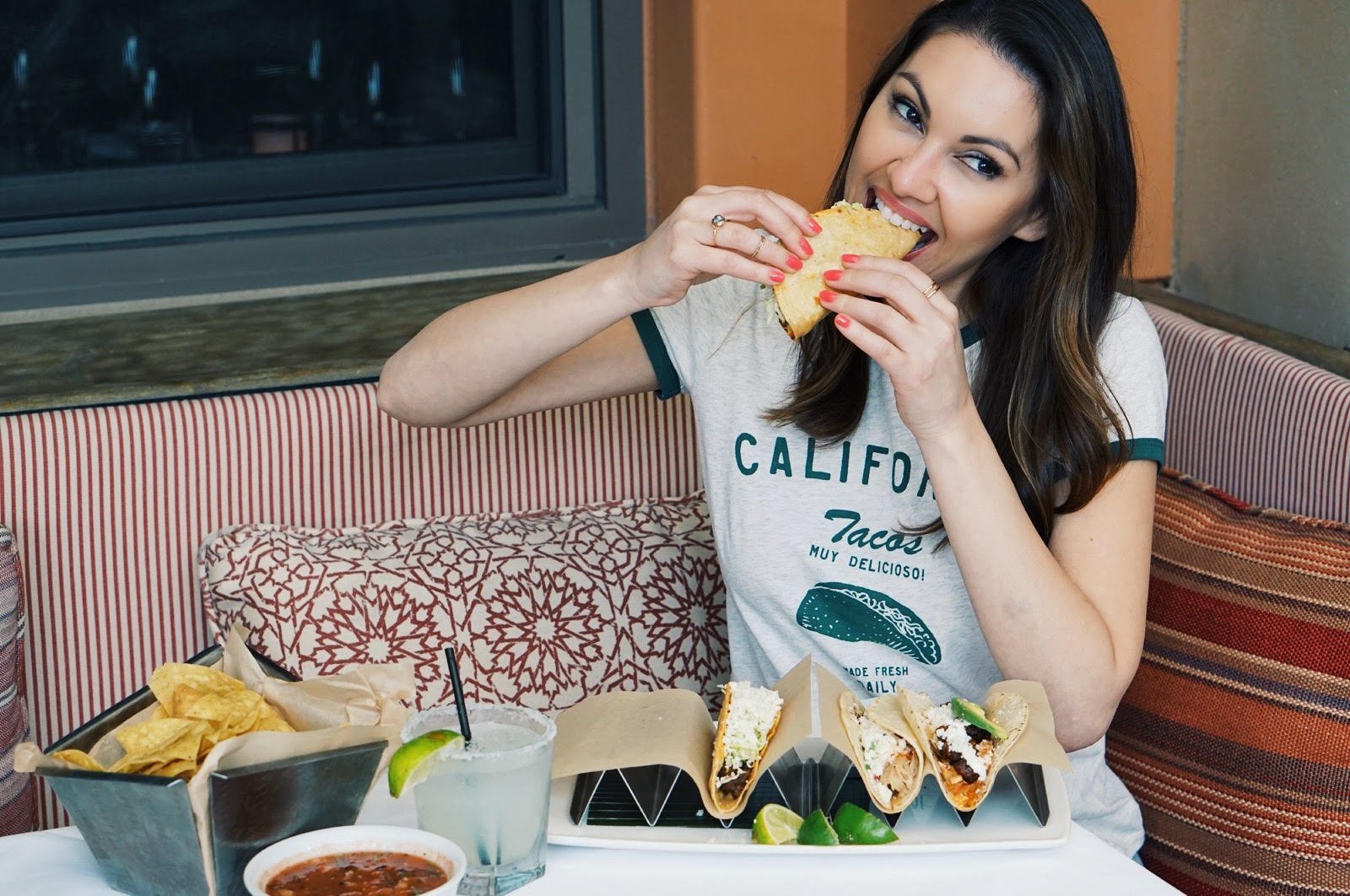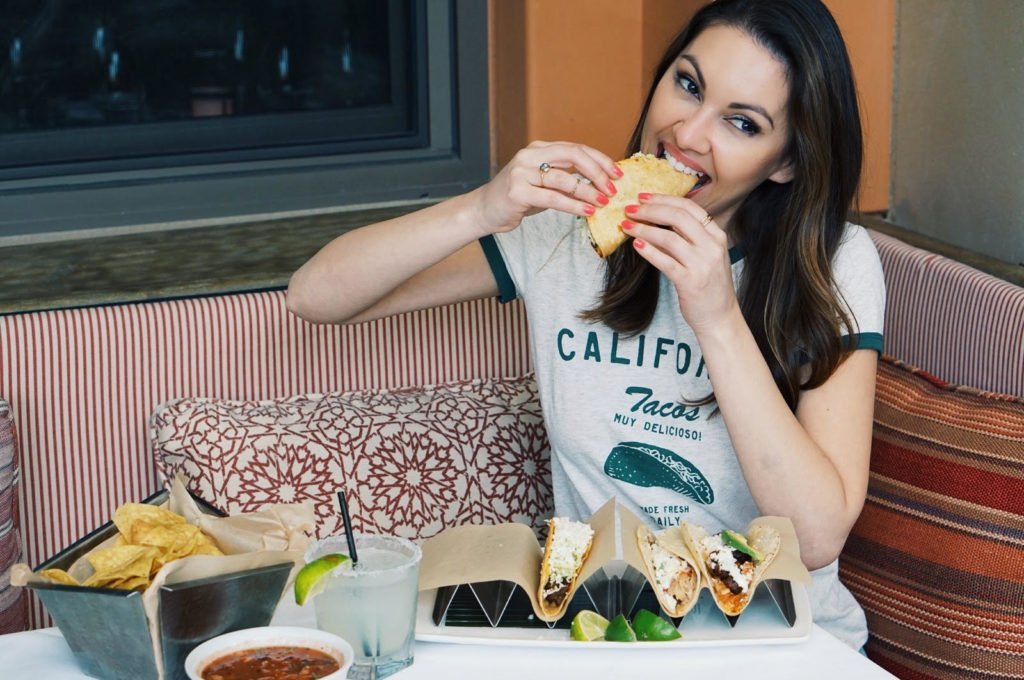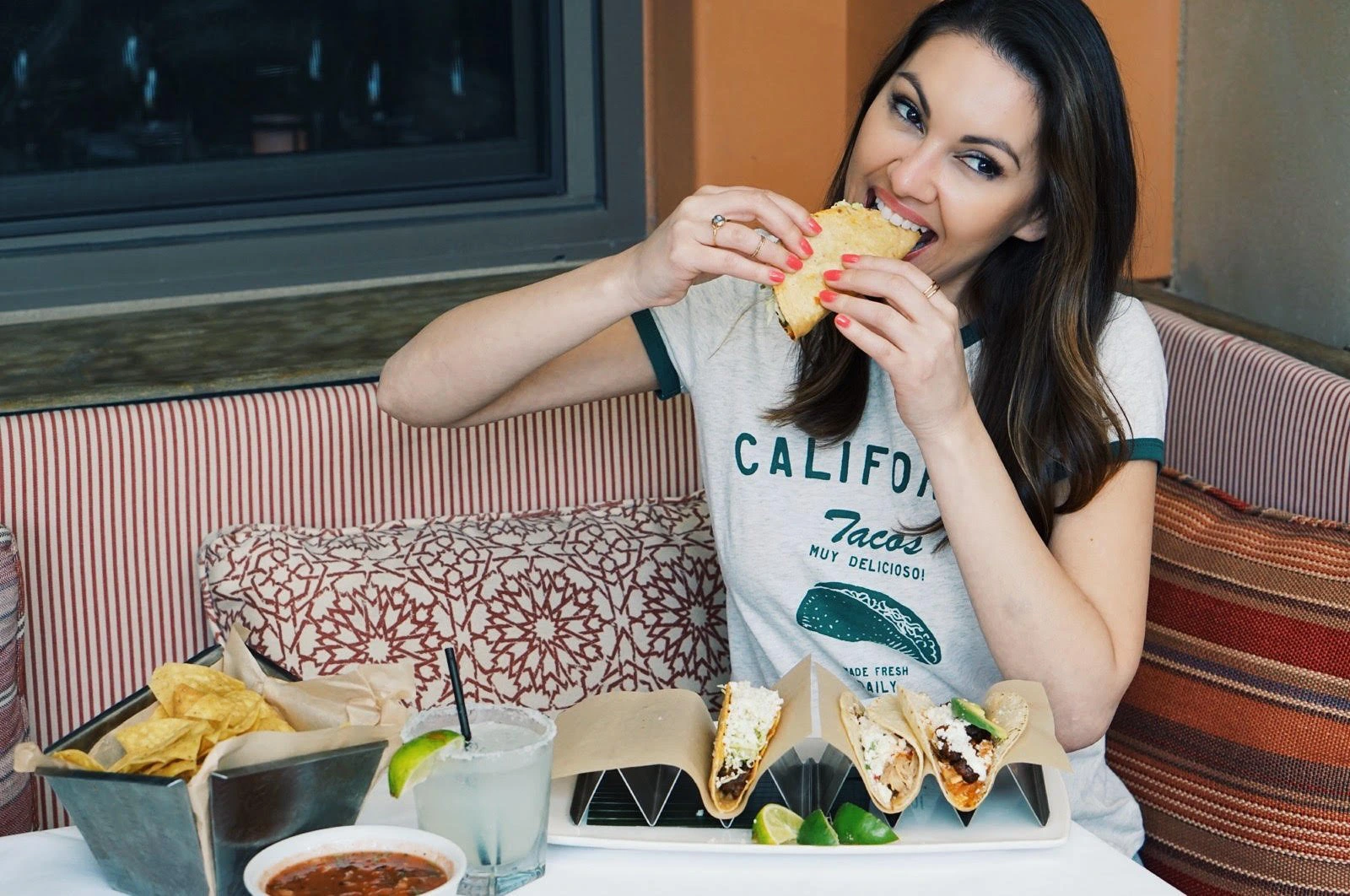 6. Red O
7 days a week 3pm – 7pm
Red O has made my list for several years now. They offer a great menu of selection with surprisingly large portions if you opt for items like their Nachos. They also have $4 street tacos and I'm obsessed with the Short Rib Crispy Taco Dorado. Other favorites include their $8 Empanadas and Duck Taquitos. They also have a great list of $8 cocktails, wine, Prosecco, and $6 beers. Red O's happy hour is also every day of the week!  You can view their most current online menu with pricing here as well as our pictures and coverage below.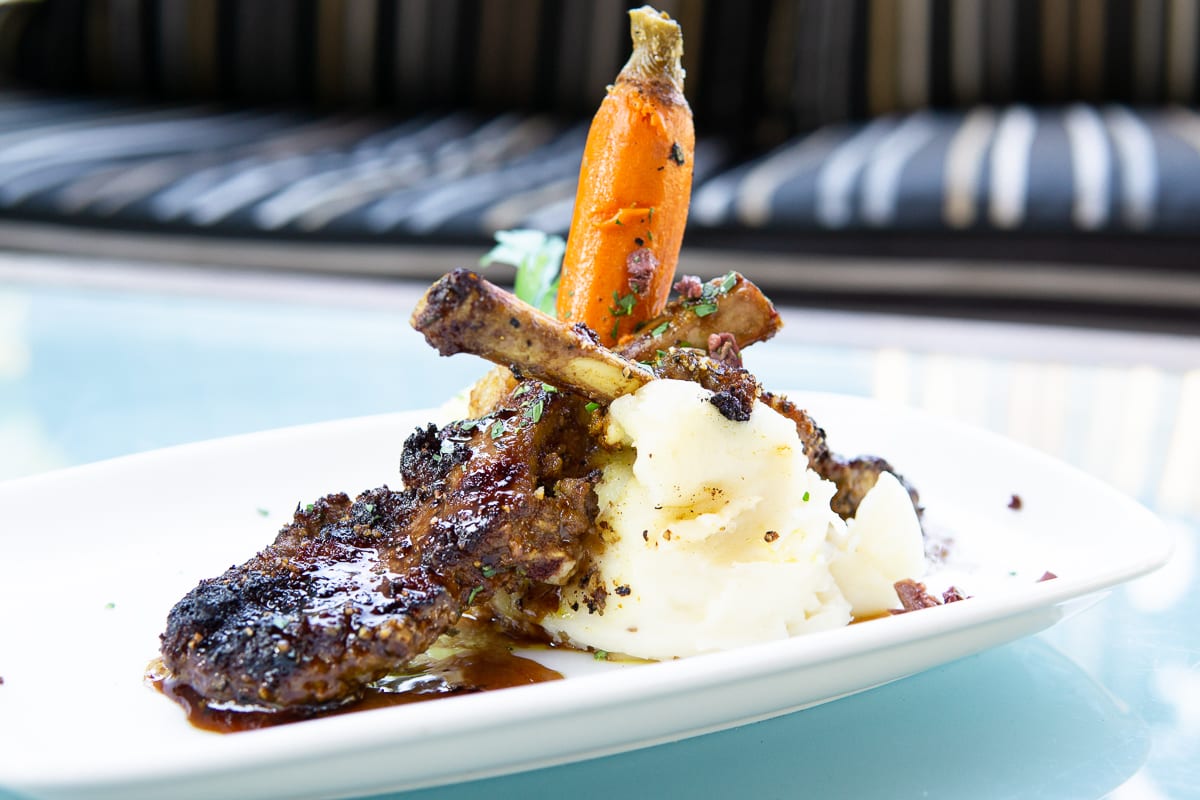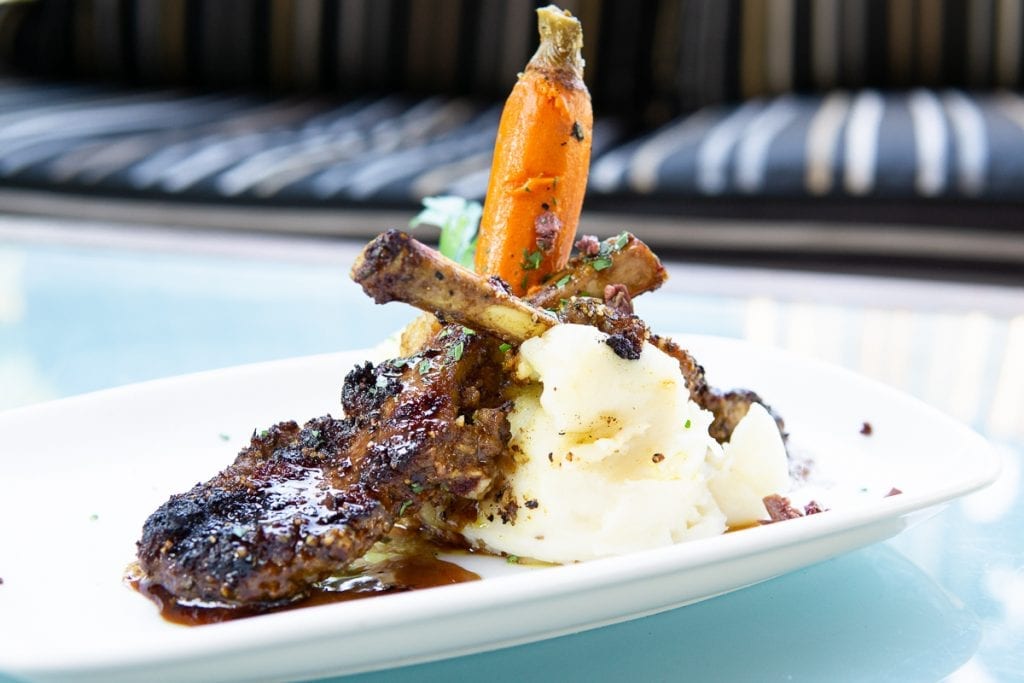 7. Bistango
Monday – Friday 4pm – 7pm & Saturday 5pm – 7pm
Bistango is another restaurant located in the Irvine Business District offering great deals on their Tapas Menu. Guests who dine at their patio or bar can enjoy $5 off their Tapas Menu, which is excellent. That means for only $7 you can enjoy dishes such as their Lamp Chop served with potato puree and a roasted carrot. Other favorites include their $10 Kobe Beef Sliders, $5 Beef Tenderloin Skewers, and mouth-watering truffle fries for only $4. Their entire $5 off Tapas menu can be found here and for even more pictures you can visit our previous coverage below.