Descanso Restaurant is offering a new experience that surprisingly has never been done before. They are bringing the idea of Tepankayi cooking to Mexican cuisine in a new experience called "La Plancha". The "La Plancha" menu offers grilled at your table tacos that are aimed to bring authentic Mexican cuisine to diners, unlike anything you've ever had before. In addition to the "La Plancha" menu, Descanso Restaurant also offers an amazing full dining menu and one of a kind selections.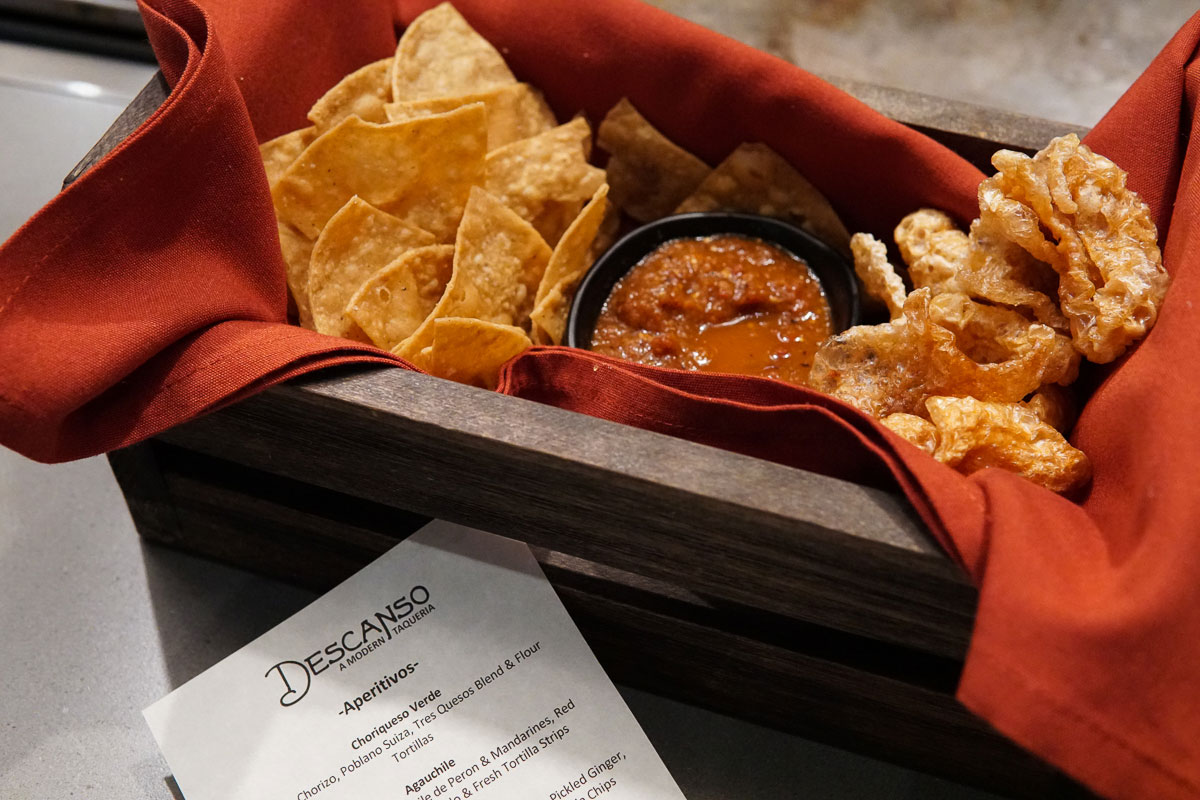 Before we get into the unique "La Plancha" experience, let's take a look at some of their delicious appetizers. First I love that they serve chips, salsa, and chicharrones. Chicharrones are fried pork belly also known as pork rinds. This is a fun twist diners are sure to enjoy.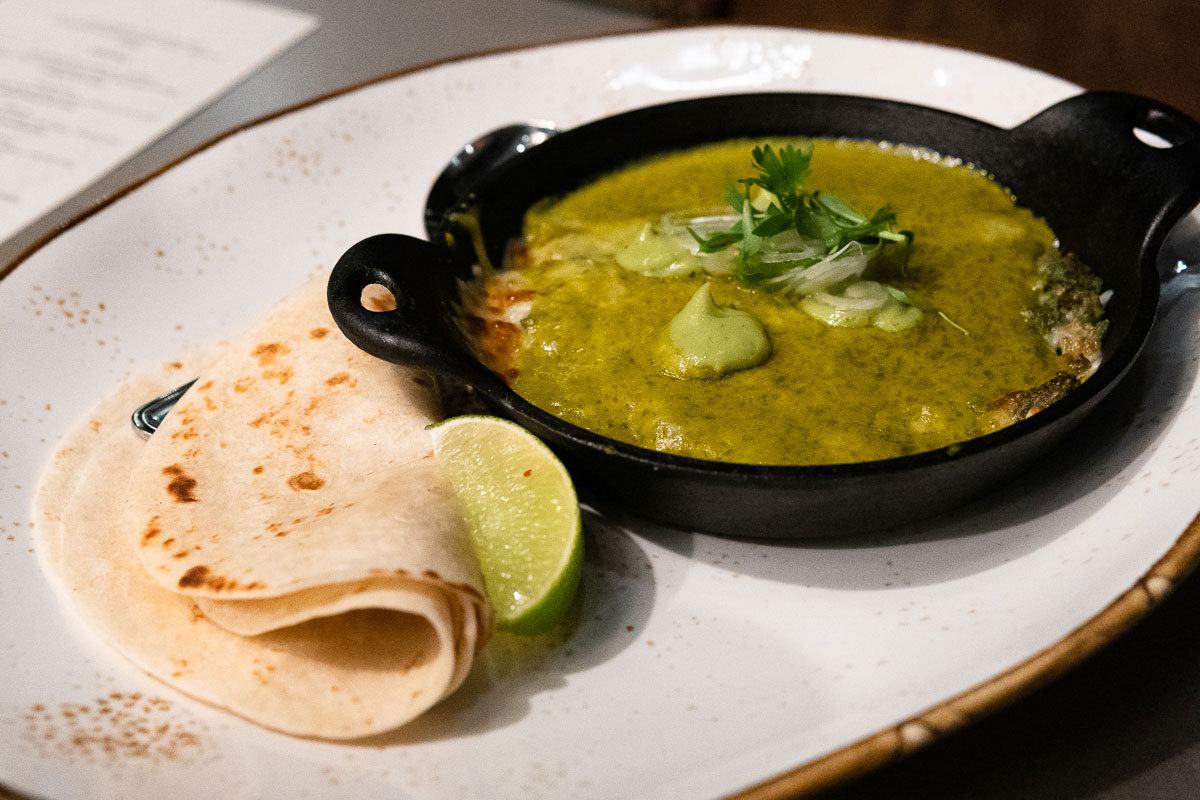 Next, I highly recommend the Choriqueso Verde. This appetizer features chorizo in a 3 cheese, green poblano suiza sauce that is to die for. It is served with soft flour tortillas and was one of my favorite dishes of the evening.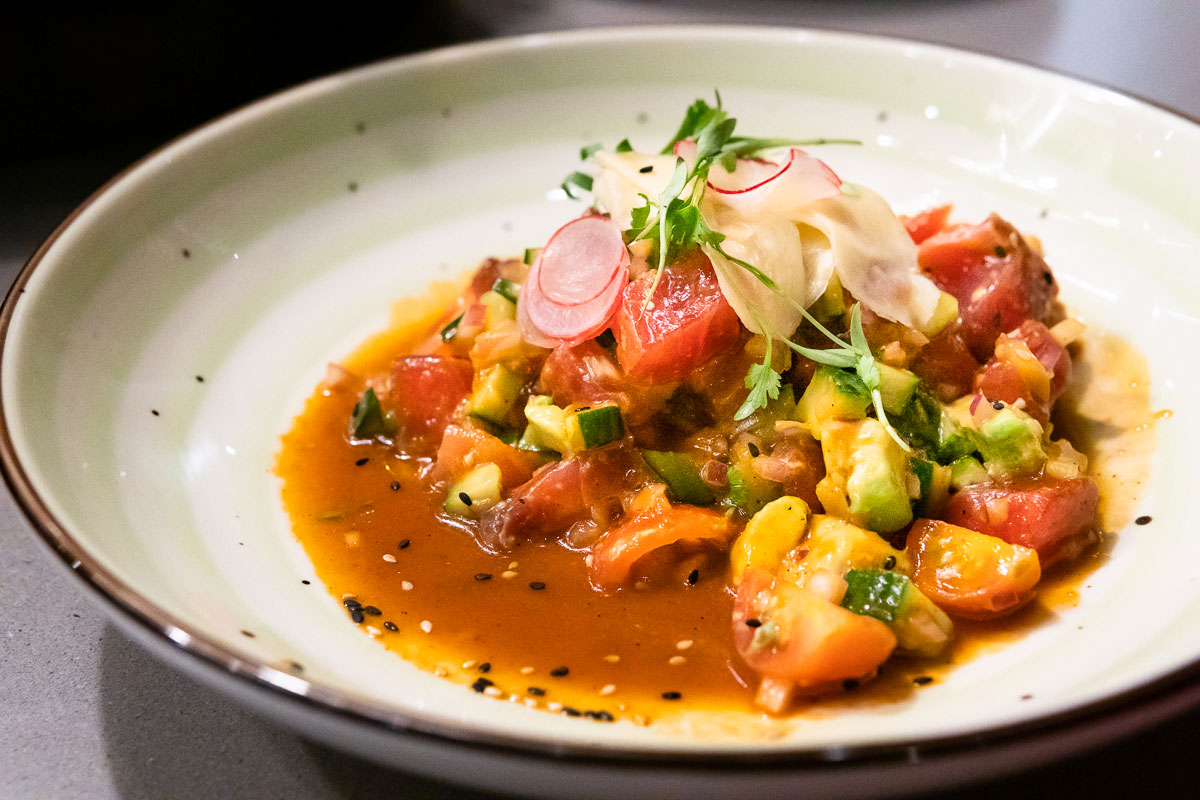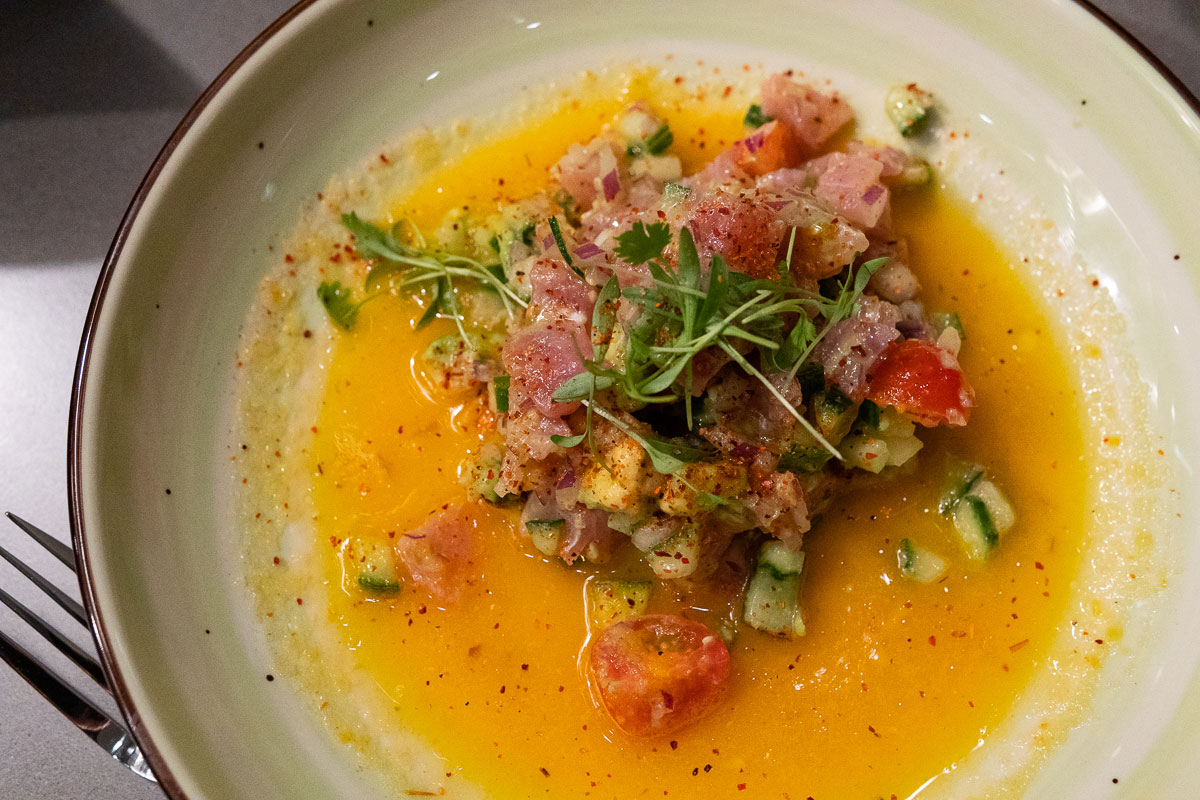 If you love a good poke then you will absolutely love the Aguichile and Mexi Poke at Descanso Restaurant. They are both delicious. I especially enjoyed the mango sauce used in the Aquachile which is like a Yellowtail Ceviche. The combination of mango and cucumber added a refreshing balance to the spice.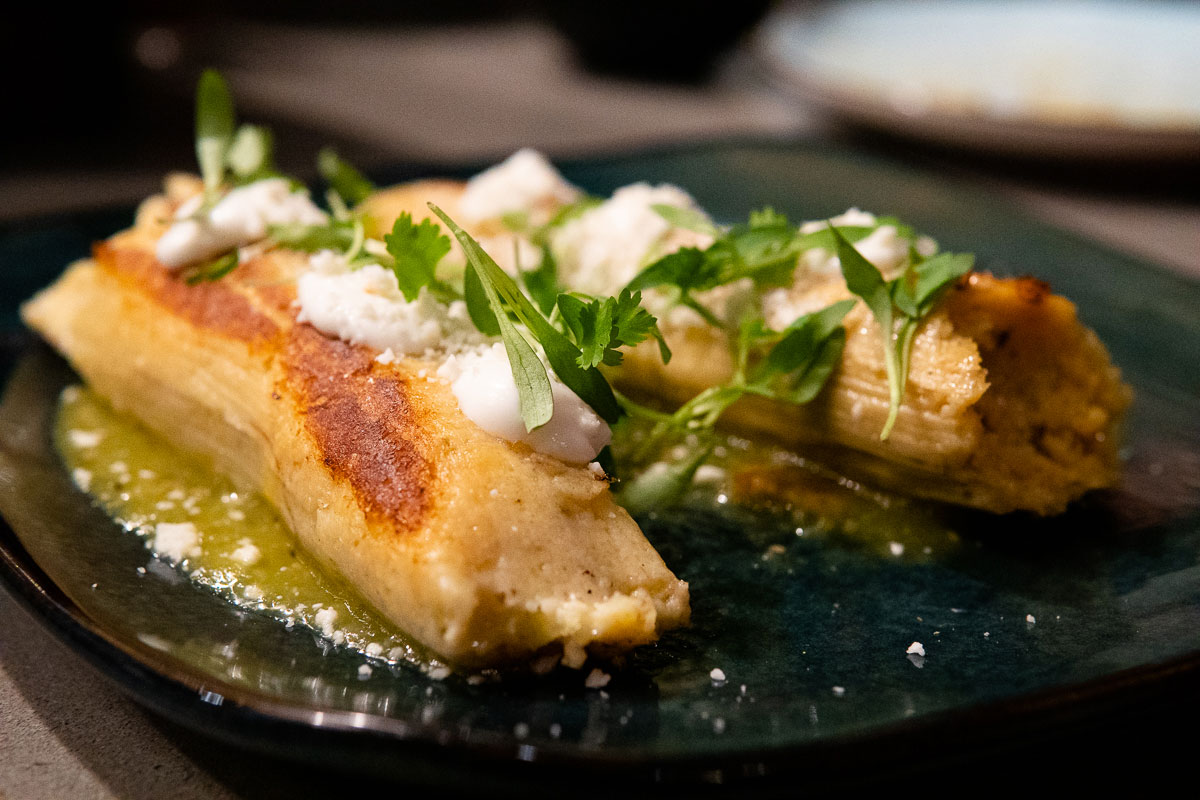 We also tried the Tamales Dorado. Needless to say, we enjoyed a wide variety of appetizers. The Tamales were terrific, perfectly moist, and featured a fantastic salsa verde and queso fresco.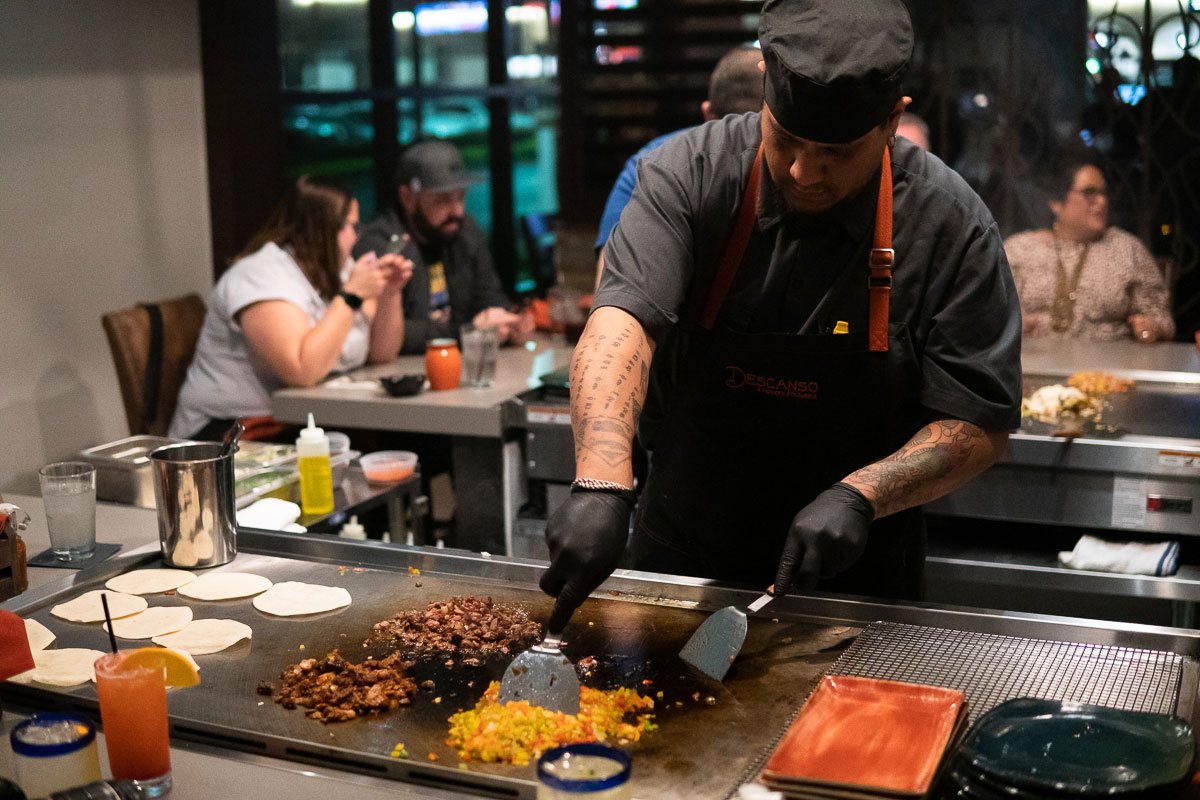 After noshing on a variety of appetizers it was time for the main show "La Plancha" style. This is a must try for any lover of Mexican cuisine. Each diner will receive Mexican fried rice, grilled vegetables, and dessert. The taco options range from sirloin steak, pollo asada with fried chicken skin, to chile relleno. They are honestly all so good I don't think you can go wrong no matter which you pick but I'm a steak girl all the way. The fried chicken skin, however, did bring those chicken tacos to the next level.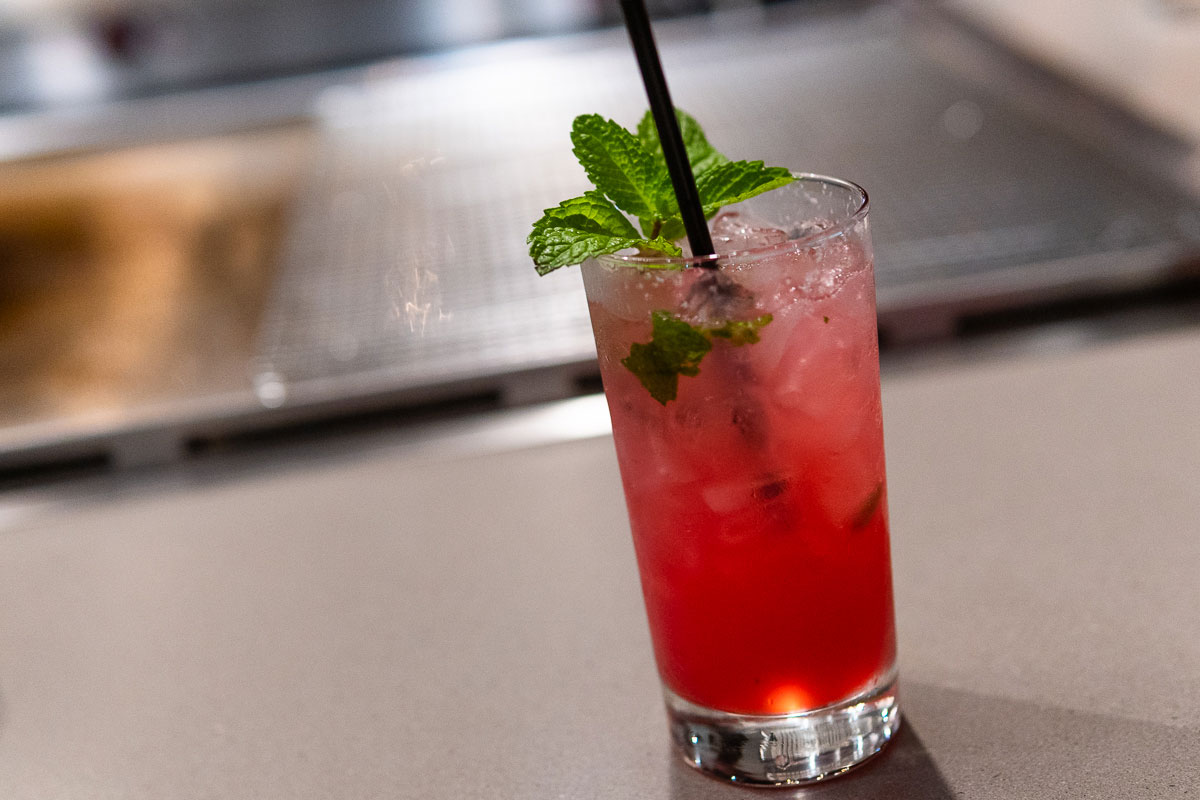 Descanso Restaurant also has a wide variety of thoughtfully crafted cocktails like the beautiful Hibiscus Smash as shown above. There are also plenty of delicious margaritas to choose from like the Cucumber Sal and Bad Hombre.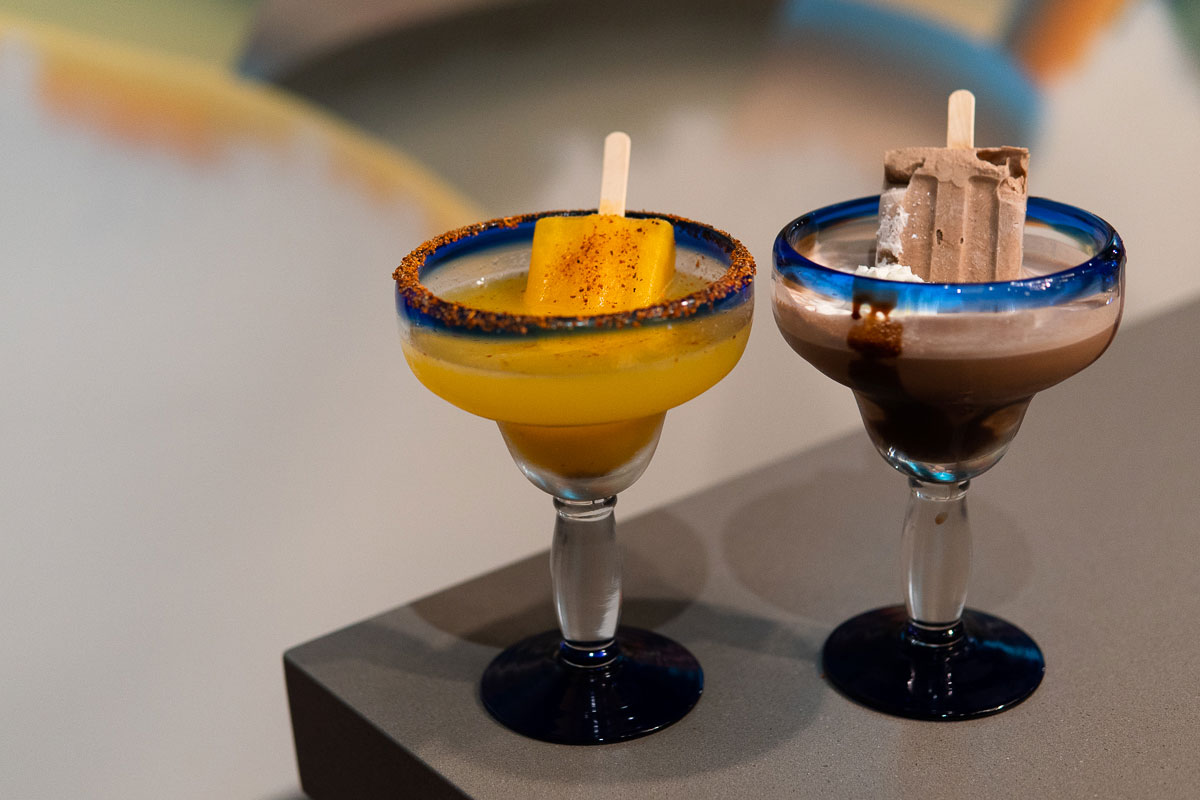 Finally, for dessert, if you are really in the mood for something unique and special I highly recommend their Paleta dessert cocktails. The Chocolate Paleta is just ridiculously good. It features a exicanM chocolate vegan popsicle made with coconut milk and marscapone. These are so good, I wanted to bring a box home! You can also get the Paletas on their own without the cocktail, but that just wouldn't be nearly as much fun.
Descanso
1555 Adams Ave
Costa Mesa, CA 92626
Reservations Highly Recomended 714-486-3798