Posts may contain affiliate links. Read our full disclosure policy here.
Tableau Kitchen and Bar recently opened in Costa Mesa and offers Modern-American cuisine with an Asian influence. The restaurant is located within the luxurious South Coast Plaza. Our server described Tableau as a word that comes from the old French meaning to describe a vivid and lively scene, as a happy gathering around the table. With their stunning brunch menu with unique creative twists, Tableau Kitchen and Bar really does live up to its meaning.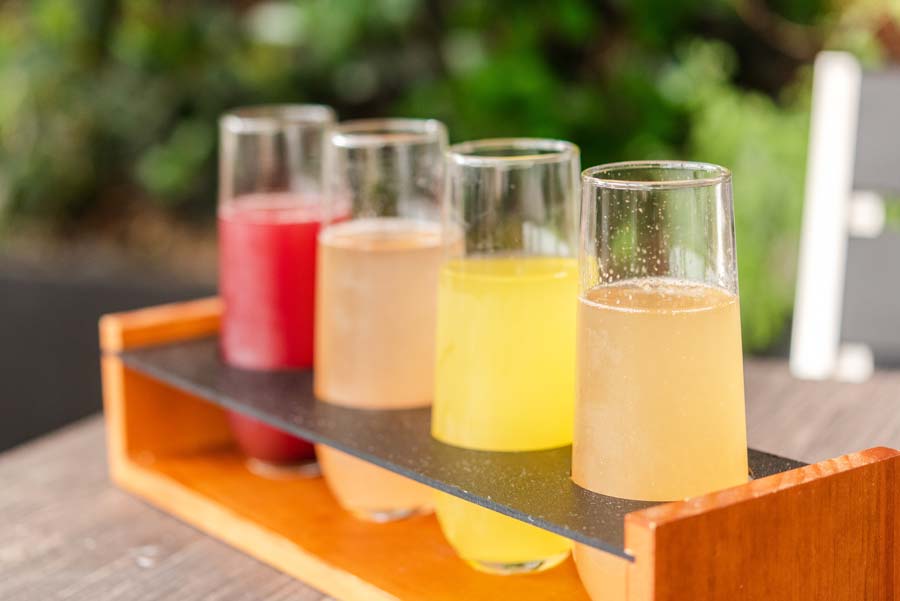 What is brunch without Mimosa's?
Brunch would not be complete without mimosas, so to start we ordered Tableau's Mimosa Flight. The Mimosa Flight comes with four different flavors including Guava Jasmine, Kalamansi Mandarin, Strawberry Lemonade, and Blueberry Hojicha. It arrives in a beautiful wooden flight holder for a beautiful presentation. My personal favorite was the Guava Jasmine. 
The Jasmine Milk Tea French Toast is a clever twist on a classic brunch favorite
For the table, we started with the very popular Jasmine Milk Tea French Toast. Tableau Kitchen and Bar created a wonderfully unique dish with fresh Brioche, layers of Jasmine Milk tea custard, sprinkled with strawberries, and candied lemon. The Jasmine Milk Tea custard was light and subtle. I especially enjoyed the mix of both fresh and dehydrated strawberries. This was truly a clever twist on traditional french toast.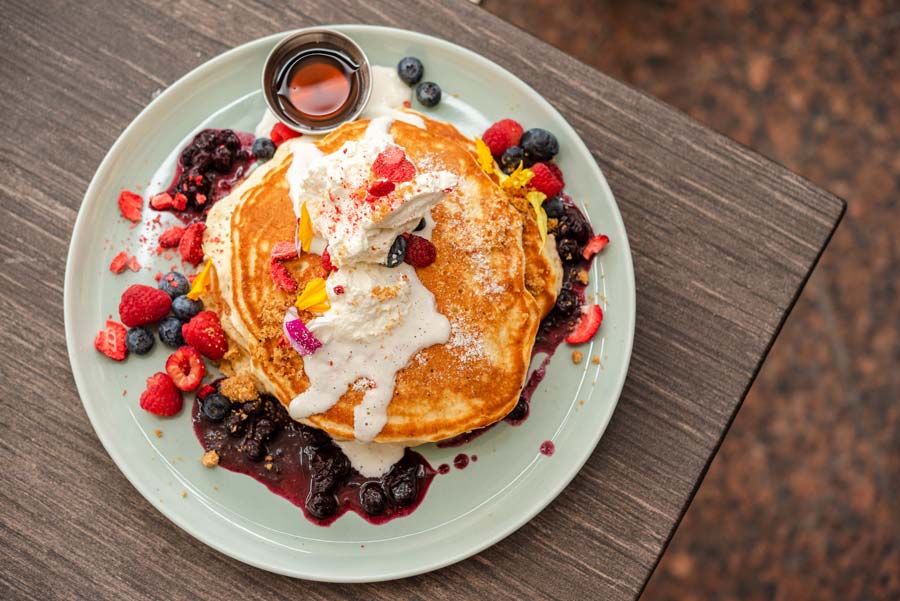 The Mixed Berry Pancakes are a must-try!
Next, we also enjoyed their Mixed Berry Pancakes which were pure heaven. I will admit, I tend to have a sweet tooth and these pancakes were better than most desserts. The entire table could not stop diving in. These impressive pancakes feature a blueberry pie compote, graham cracker streusel, and farmer's market berries, with whipped Chamomile cream on top. Equally as impressive as the flavors, was the presentation. Tableau Kitchen and Bar adorn many of its dishes with colorful edible flowers creating cuisine that's as beautiful as it is delicious.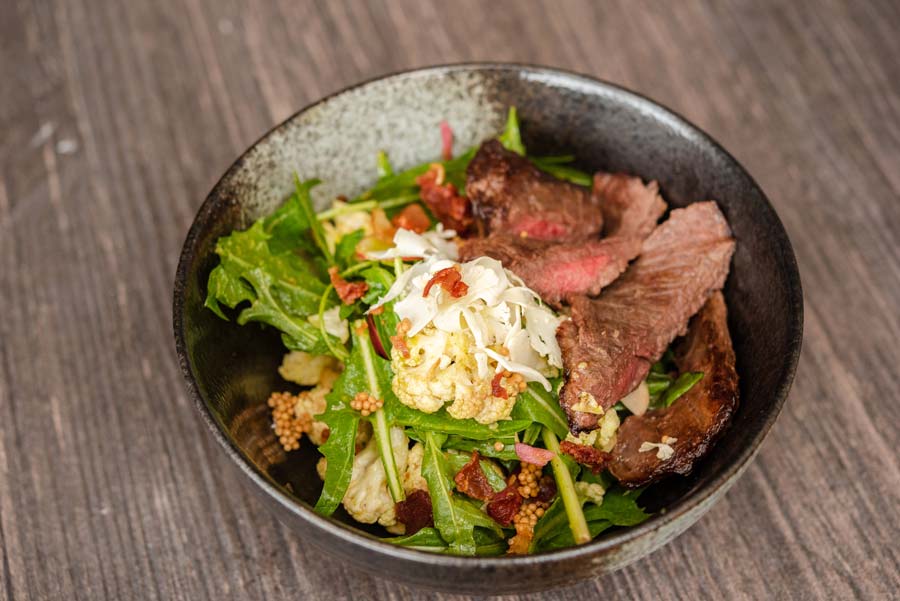 Lighten up your brunch with the Roasted Cauliflower Salad
Then, we decided to lighten up our brunch with the Roasted Cauliflower Salad which we topped with grilled steak. The salad is a mixture of dandelion greens, arugula, radish, hibiscus pickled onion, crispy prosciutto, pickled mustard seeds, and a basil balsamic vinaigrette. There were little surprises in each bite and the steak was both tender and perfectly prepared. In addition to the steak, there are also a variety of salad ad-ons including herb-roasted chicken, fried chicken, salmon, and cured salmon.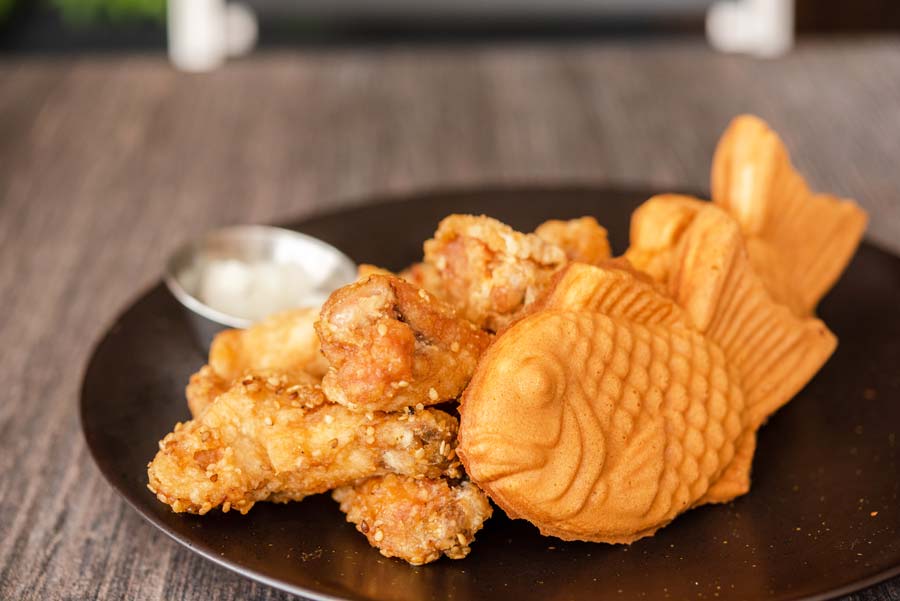 Tableau's Asian-inspired take on classic Chicken & Waffles
Finally, we could not have brunch without trying their unique Asian-inspired take on classic Chicken & Waffles. The Tableau Kitchen and Bar version is served with garlic soy wings, fluffy fish-shaped Taiyaki waffles, and a side of pickled daikon. This version of Chicken & Waffles far exceeded all of my expectations. The taiyakis were lightly filled with custard with a perfect golden crisp. They had a sweetness that reminded me of food you would find at the fair. The wings were also an unexpected favorite for the entire table. The garlic soy flavor was absolutely delicious and the wings remained incredibly crispy. I will 100% be back to devour these wings. Luckily, they also serve these addictive wings on their dinner menu!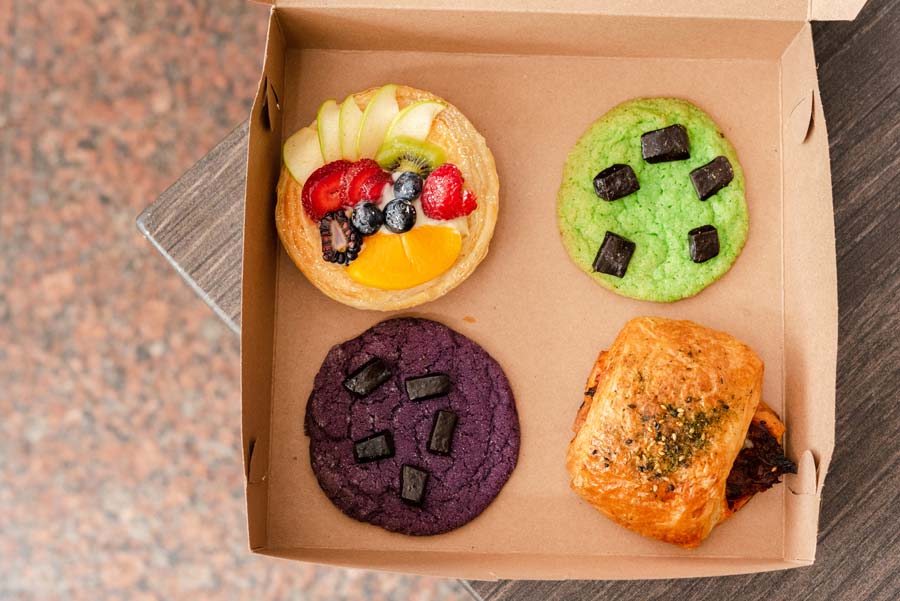 Don't leave without a box of pastries.
Tableau in Costa Mesa also features a wonderful pastry case in front of the restaurant. I felt compelled not to leave without bringing home a few delicacies to enjoy later. I selected their Fruit Tart, Pandan Cookie, Ube Cookie, and their Kimchi, Spam, and Cheese Croissant. Both cookies were topped with pieces of melted boba and barely made it through the car ride home. I finished these by the end of the day and would definitely bring a few back home during my next visit.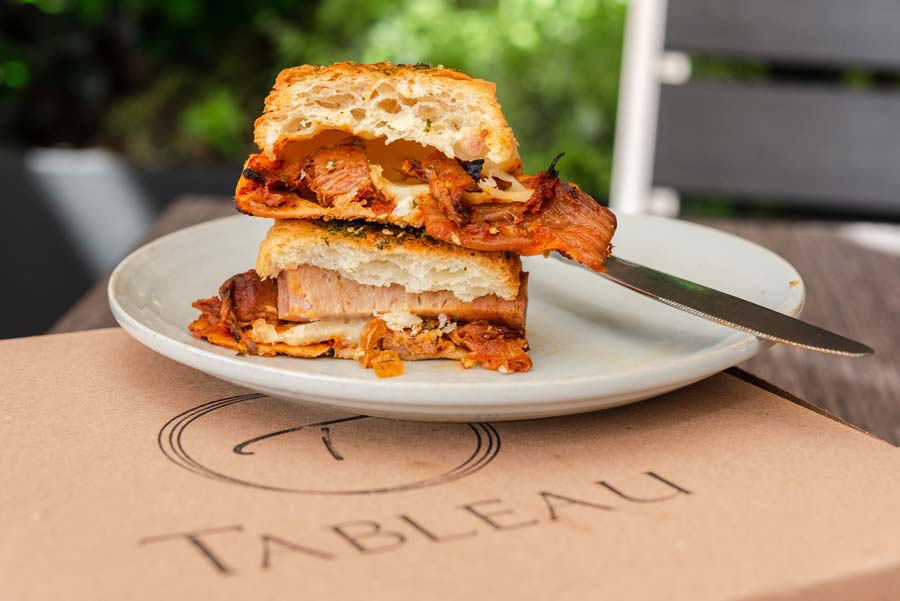 The fruit tart I ate the following morning. It was a croissant filled with custard and topped with fresh fruit. I removed the fruit, through the tart in the toaster oven, and placed the fruit back on once it was nice and toasty. It was, of course, amazing! The Kimchi, Spam, and Cheese Croissant is Tableau's most popular pastry and is such a great twist on a savory breakfast croissant.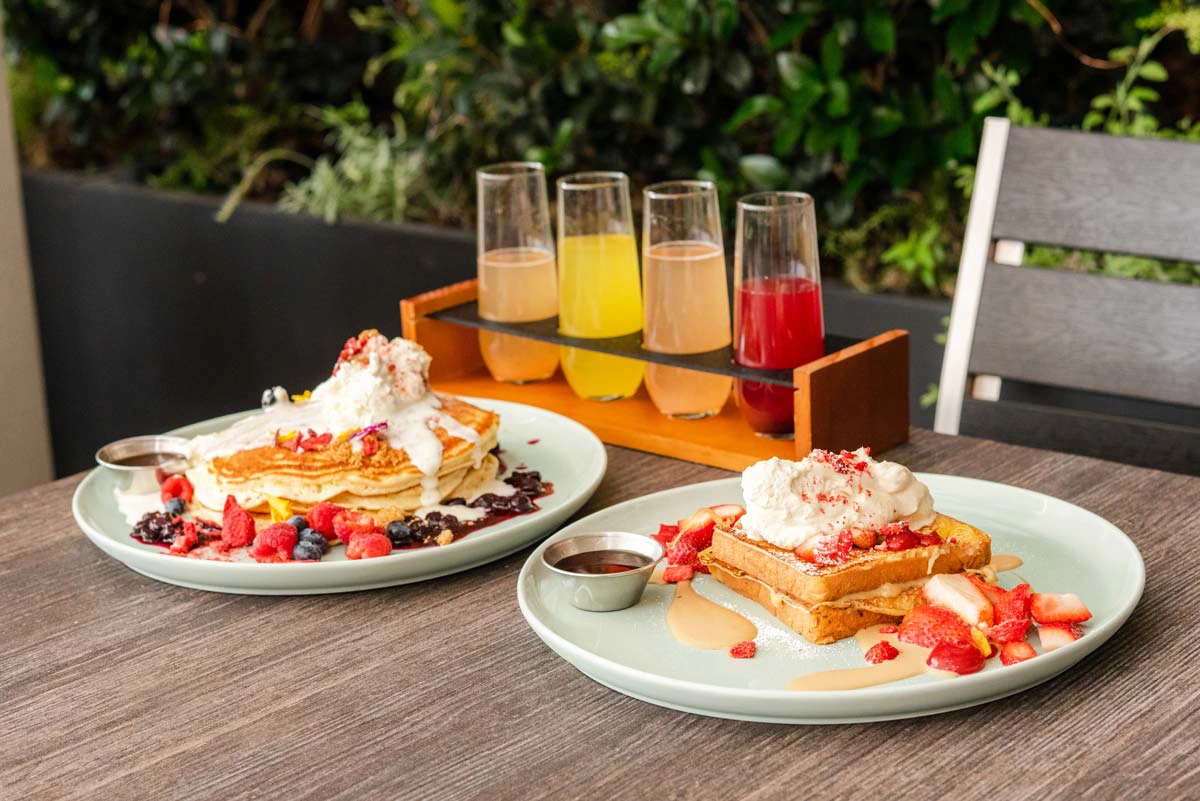 Tableau Kitchen and Bar, located at South Coast Plaza.
Tableau Kitchen and Bar at South Coast Plaza is located in Costa Mesa at 3333 Bear St, Suite 119. They are located on the furniture side of South Coast Plaza, near Macy's Home Store Wing on level 1. Hours are from 8am to 8pm and reservations can be made by calling the restaurant at  (714) 872-8054.
Enjoy More South Coast Plaza Restaurants