Posts may contain affiliate links. Read our full disclosure policy here.
Today is National Donut Day and to celebrate I packed on the pounds to bring you the best donuts in Orange County and Los Angeles. I scoured through the Instagram feeds and even asked around on the Yelp threads. The majority agreed that while an outrageously decorated donut (doughnut) might be cool, it all still comes down to the taste. I selected the best donuts based on two categories: originality and flavor.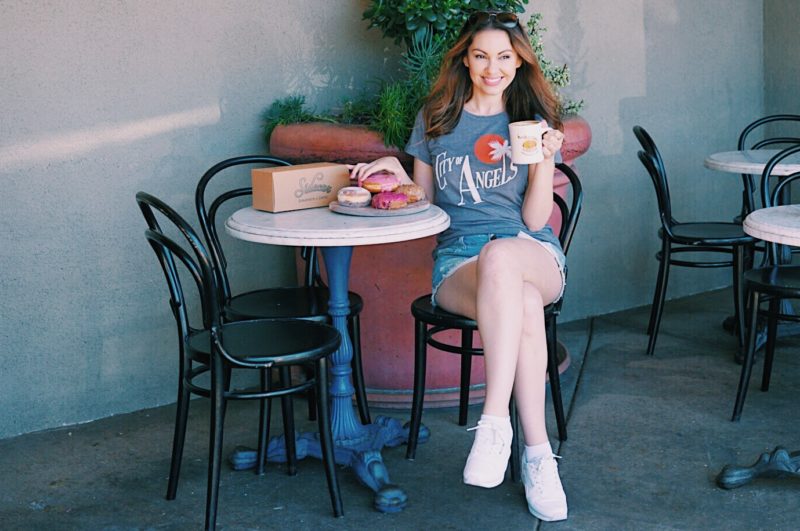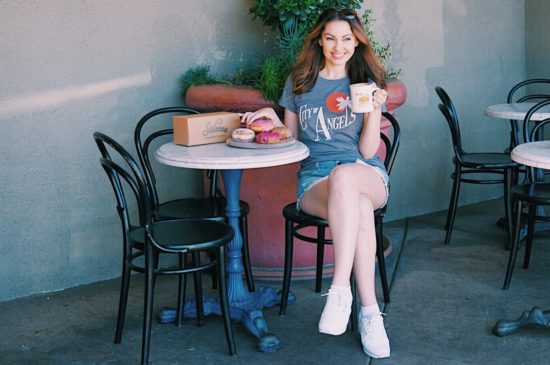 Why are these donuts the best?
Five pounds later I can say without a doubt, that I finally found the best donuts in Orange County. In fact, these are going to blow you away! Luckily they also just so happen to have a location in Los Angeles as well.
Not only were these donuts creative and unique, but they were incredibly delicious. There was a variety of the denser cake doughnuts as well as the lighter yeast doughnuts. Each variety was fluffy, moist, and even remained fresh a week later by the time I finally enjoyed my last one. Additionally, these were some of the most original and well thought-out donut combinations I've ever encountered.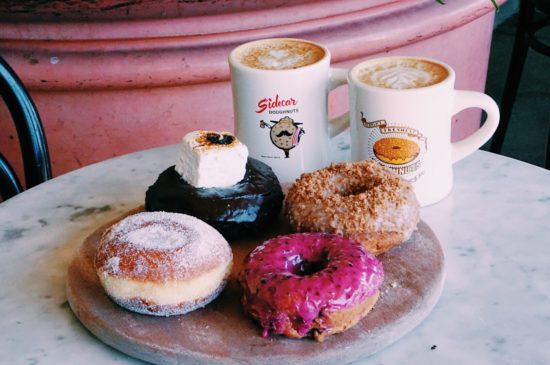 Who wins for the best donuts in Orange County?
So who won my seal of approval for the best donuts in Orange County? That would be the insanely scrumptious and one-of-a-kind creations from Sidecar Doughnuts located in both Costa Mesa and Santa Monica.
Each month they debut a limited variety of unique and specially curated donuts which are unlike anything you've ever enjoyed before. During my visit, I sampled their Rasberry Elderflower Glaze, Mexican Hot Chocolate, and Horchata Malasada monthly flavors, as well as their two regular flavors Huckleberry and Cinnamon Crumb.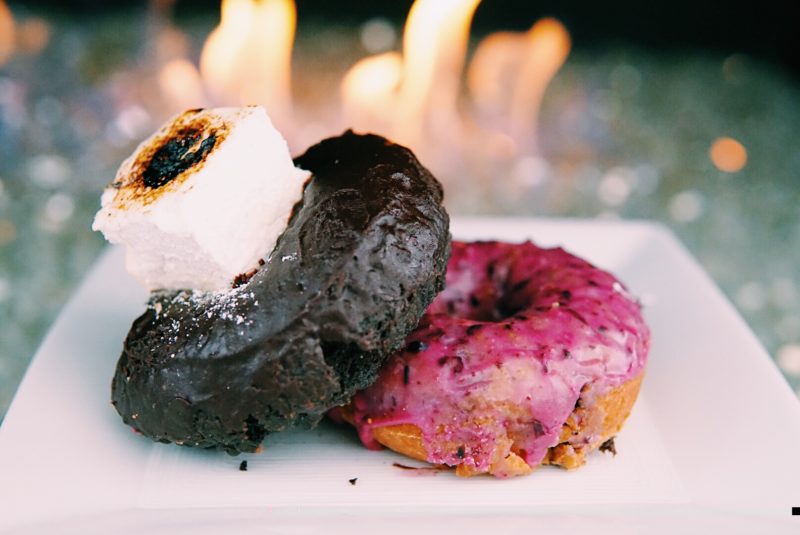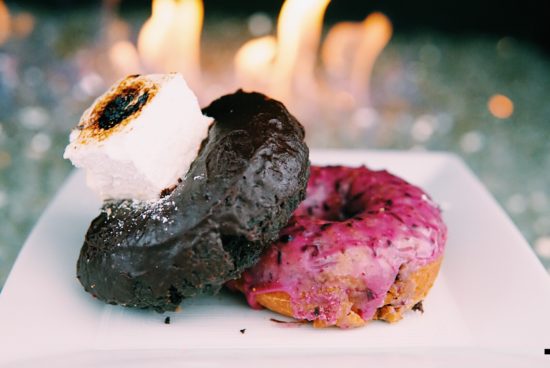 My favorite donut flavors
Their specialty flavors were so incredibly distinctive and delicious. I love Elderflower, also known as St. Germain, which also happens to be my favorite liquor to top off my champagne! This was a genius combination of flavors that worked perfectly together.
Then there was the Horchata Malasada, perfect for Cinco de Mayo. Imagine a light fluffy churro with a creamy cinnamon filling. My personal favorite was the Mexican Hot Chocolate. I always have a preference for double chocolate cake donuts so believe me when I tell you everything here is amazing. What really made this donut so spectacular was the most subtle hint of spice. It worked so well and added to the explosion of flavors. Truly unique and most of all scrumptious!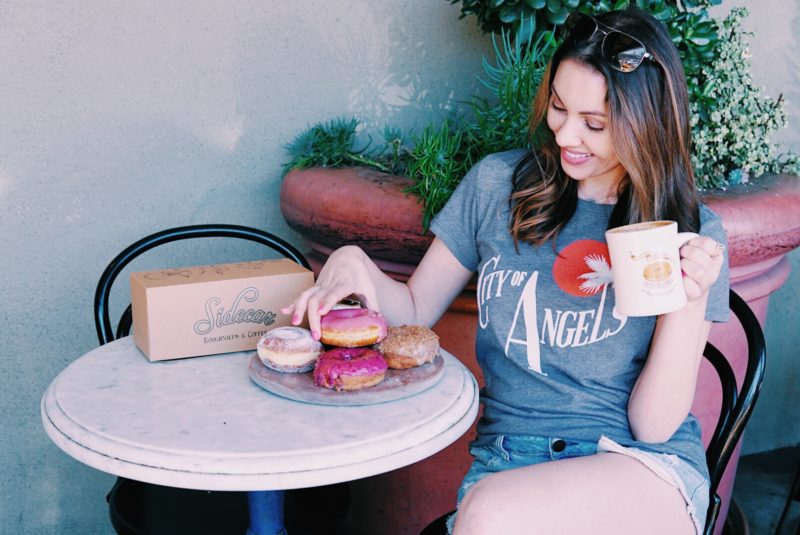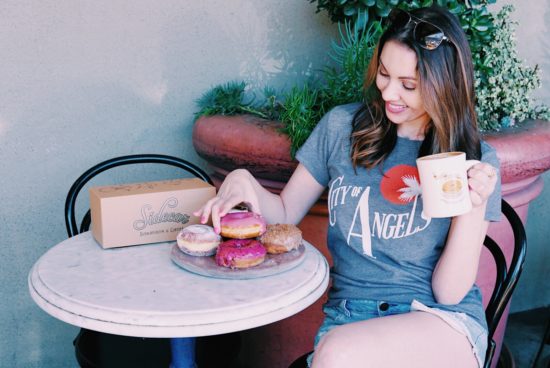 Sidecar Doughnuts offers unique flavors each month!
Each month Sidecar Doughnuts releases new innovative flavors. You will want to be sure to check out the Sidecar Doughnuts menu to see what is currently available. Some flavors have become so popular that they return each year with guests lining up to enjoy them. Some of their most popular flavors are Passion Fruit, Thia Ice Tea, Mexican Hot Chocolate, and Creme Brulee.
Pro Tip: The sweet donuts are amazing, but don't sleep on the Eggs Benedict Donut. It is one of a kind and you need to get there before 10am if you want to try one!
Sidecar Doughnuts has also expanded its regular donuts.
Sidecar Doughnuts has also expanded its daily available flavors which include the below items.
BUTTER & SALT
HUCKLEBERRY
CHOC-A-LOT
OLD FASHION
VANILLA BEAN GLAZED
SAIGON CINNAMON CRUMB
LEMON POPPYSEED
MAPLE BACON
DULCE DE LECHE CHURRO
THIN MINT
CELEBRATION CAKE
SAMOA
If you haven't been to Sidecar Doughnuts yet, do not delay. These are truly well-crafted gourmet donuts. I mean anyone can throw fruity pebbles on a donut right? At Sidecar Doughnuts, however, you can tell that there was a serious creative process happening in that test kitchen. How do I become a taste tester?
Find more of the Best Foods in Orange County