Bloom in San Juan Capistrano is the latest addition to Russell Bendels' growing list of exceptional restaurants. Head chef Jarred Cook has created an entirely new menu full of southern inspiration, decadent sauces, and intriguing renditions of home-cooked comfort food.
In addition to Bloom, you may also be familiar with their other widely popular restaurants including Olea in Newport Beach, Sapphire Laguna Beach, Ironwood in Laguna Hills, and Vine in San Clemente.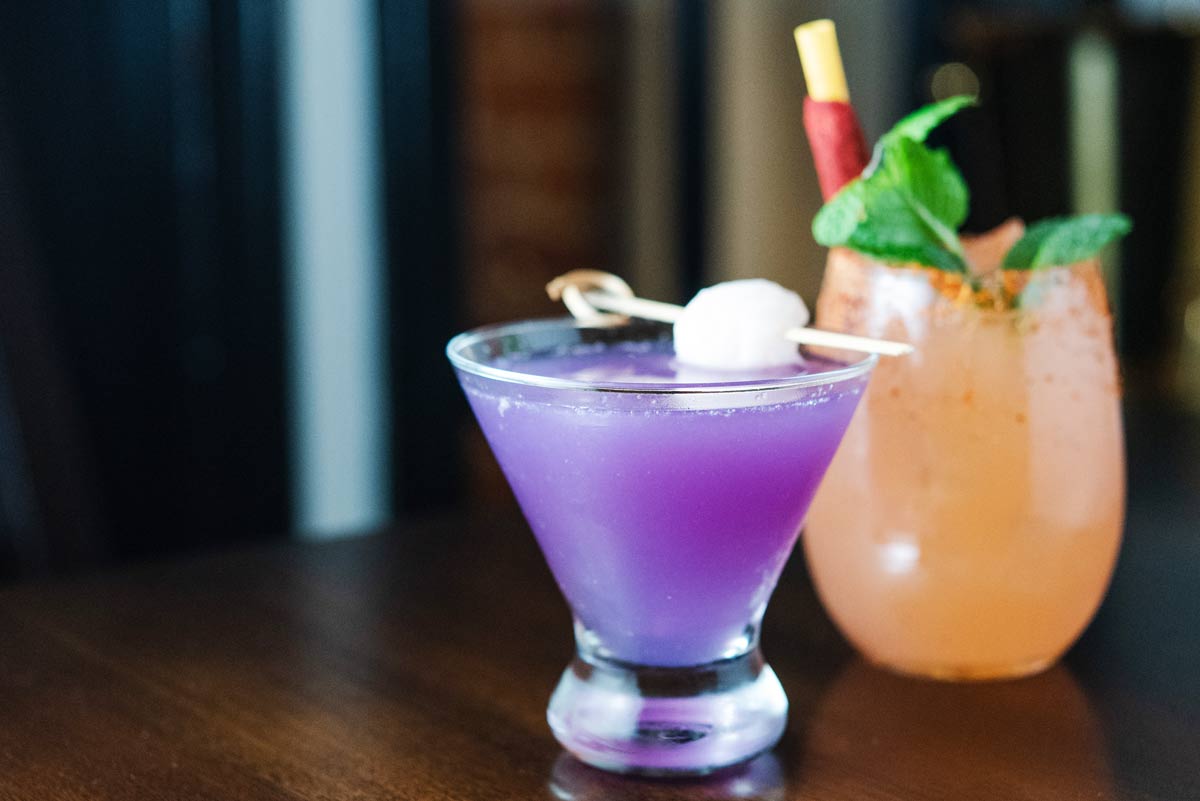 That Vodka Drink
To begin our visit, Bloom bar director Gabe Whorley created a list of innovative new cocktails incorporating the restaurant's theme. We decided to order the colorful "That Vodka Drink" featuring Butterfly Tea-infused vodka, orange liquor, cucumber, lychee, and lemon. It was both vibrant in flavor and color.
The Ortega
We also enjoyed their most popular drink, The Ortega, made with tequila, Aperol, mint, serrano, lime, and grapefruit served with a Tajin straw. Not only is this twist on a margarita tasty, but it's also fun to drink.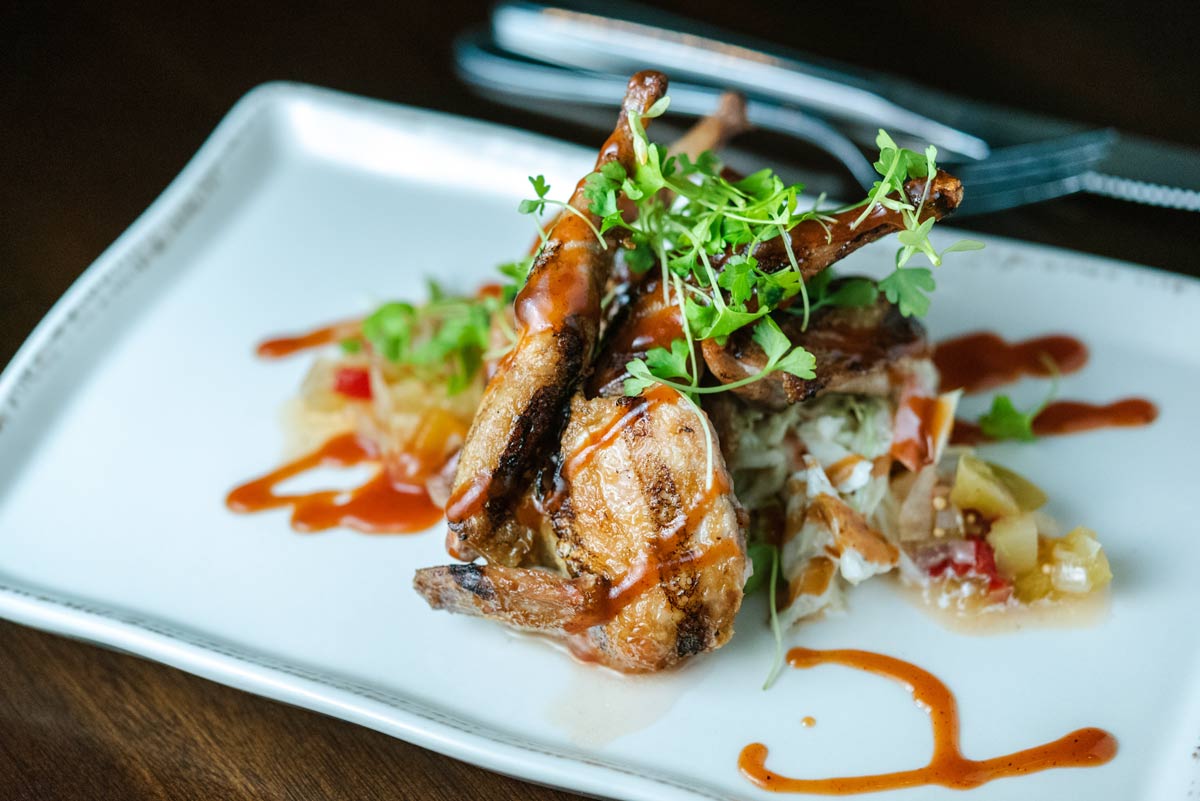 Texas Ranch BBQ Quail
The starters at Bloom are all so good it's hard to decide which ones to select. The portions are also generous with the Texas Ranch Quail arriving almost like a mini meal.
It is slathered in mustard bbq sauce and served over a blend of green tomato chow chow and celery leaf coleslaw. I typically ignore coleslaw, but Chef Jareds' unique coleslaw sauce with a hint of apple cider had me coming back for more.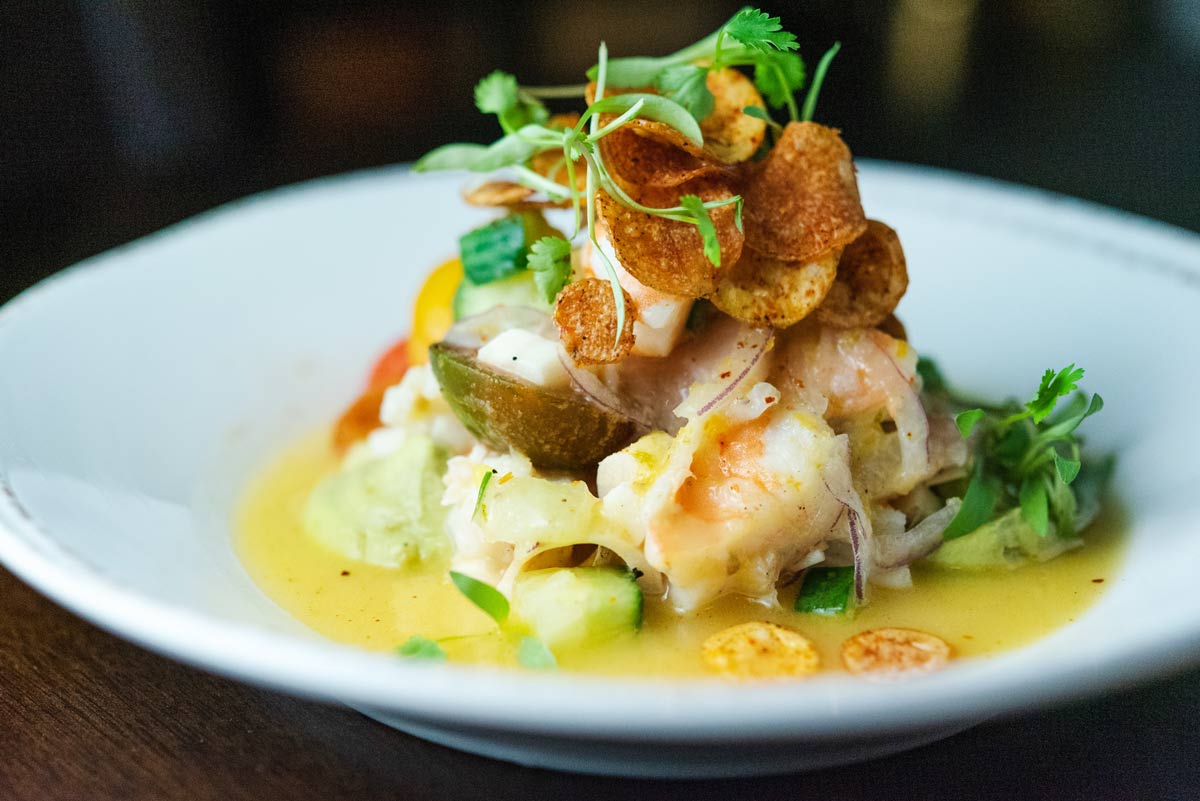 Hamachi & Mexican Prawn Ceviche
If you're craving something light, in preparation for a certain southern fried entree, the Hamachi & Mexican White Prawn Ceviche is a top pick. Fresh chunks of Hamachi and prawns are soaked in fresh lime juice with cherry tomato, cucumber, grilled hearts of palm, avocado-lime mousse, and cilantro with crispy espelette pepper potato slices.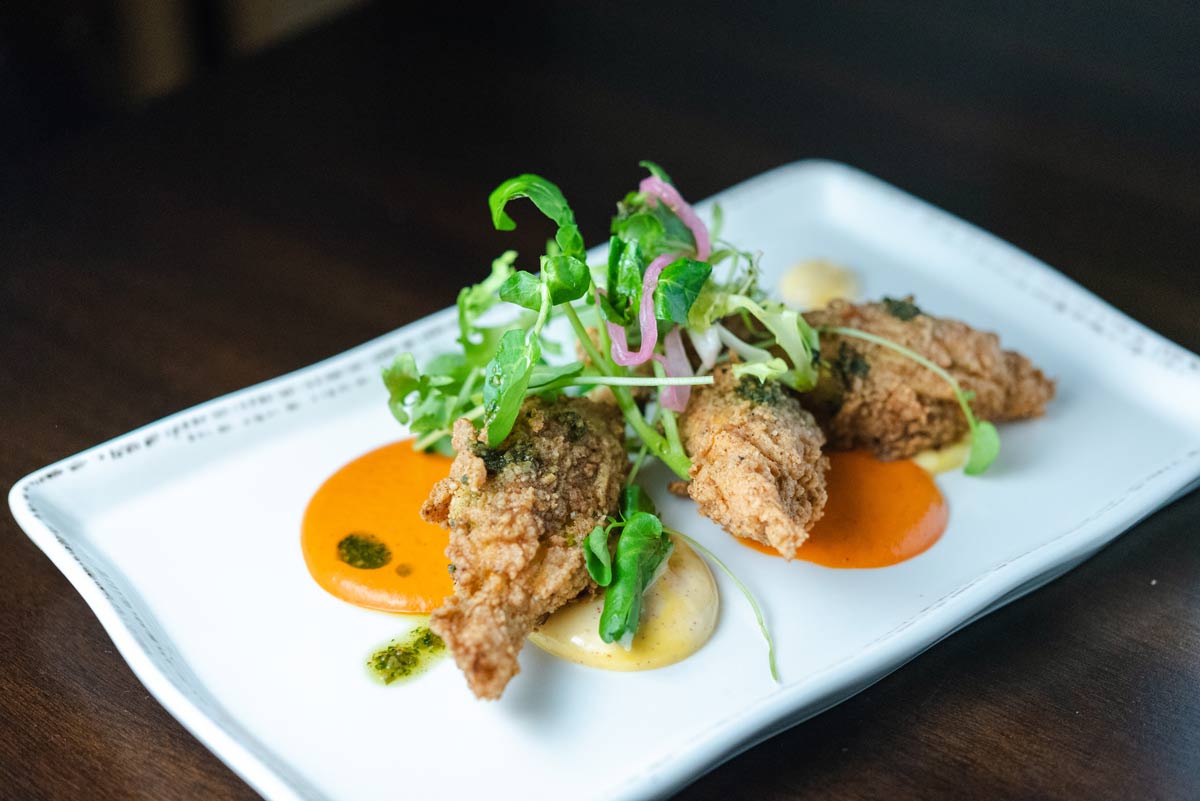 Stuffed Zucchini Flowers
One of my favorite starters is the Crispy Zucchini Flowers which are fried to a crisp perfection and stuffed with creamy manchego cheese and roasted garlic. They are served with a dual sauce of hazelnut romesco and saffron-cava aioli that is so delicious you'll want to lick the plate.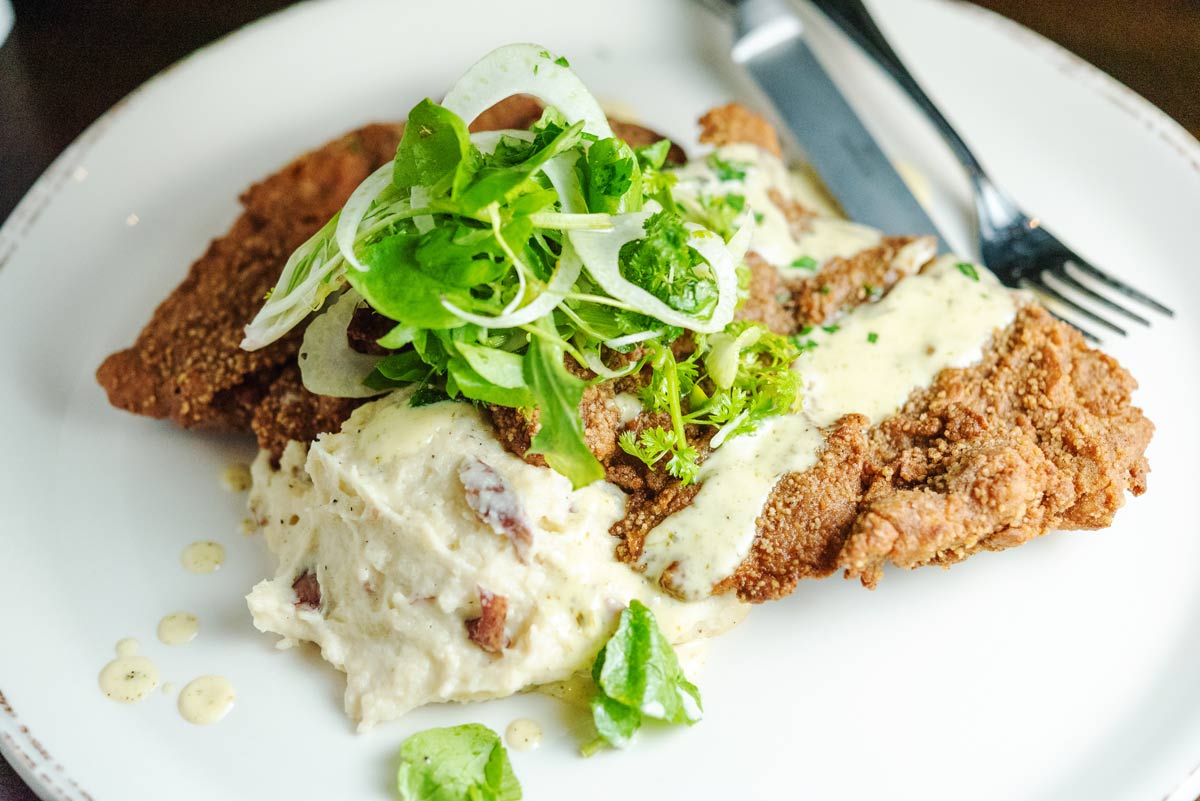 Country Fried Steak
If there is one thing Bloom in San Jaun Capistrano will be known for, it's their incredible elevated comfort food. Chef Jared's favorite dish is the Country Fried Hanger Steak with garlic sour cream crushed red potatoes and champagne bearnaise.
The fried coating is full of flavor and extra crispy, while the steak is incredibly tender. Everyone at the table will want a bite and luckily the dish is so enormous you'll be ok with sharing.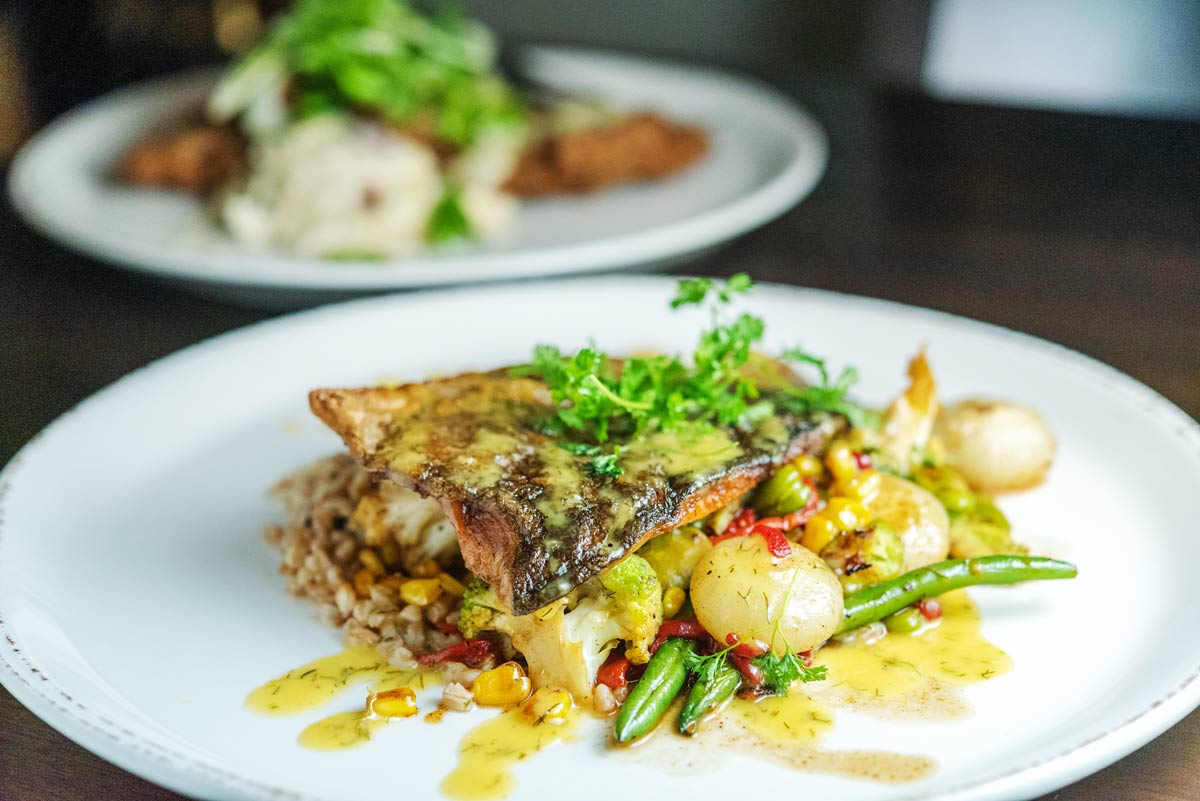 Idaho Rainbow Trout
If you're looking to enjoy something a little lighter, I highly recommend the Pan Roasted Idaho Rainbow Trout. Growing up in New York, Trout has always been a favorite of mine. It is served over a sweet corn & piquillo pepper succotash with farro and heirloom vegetables. This is easily one of my new favorite dishes.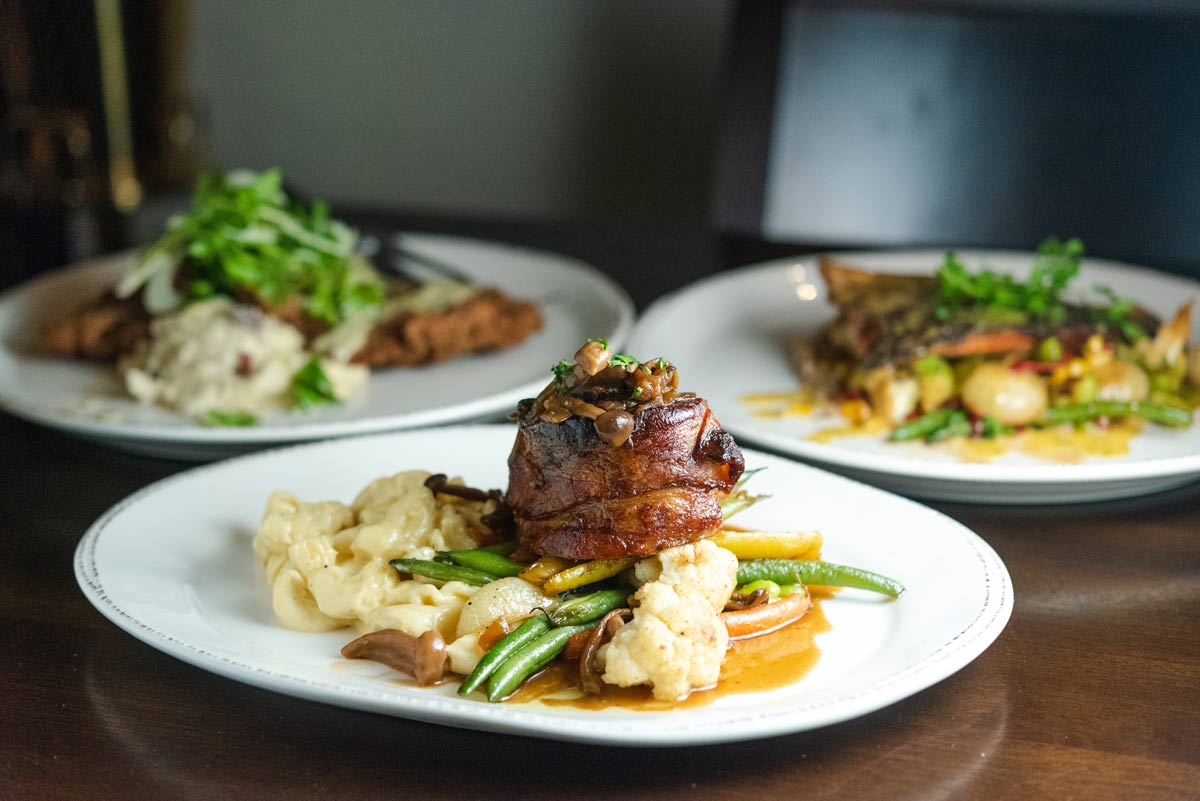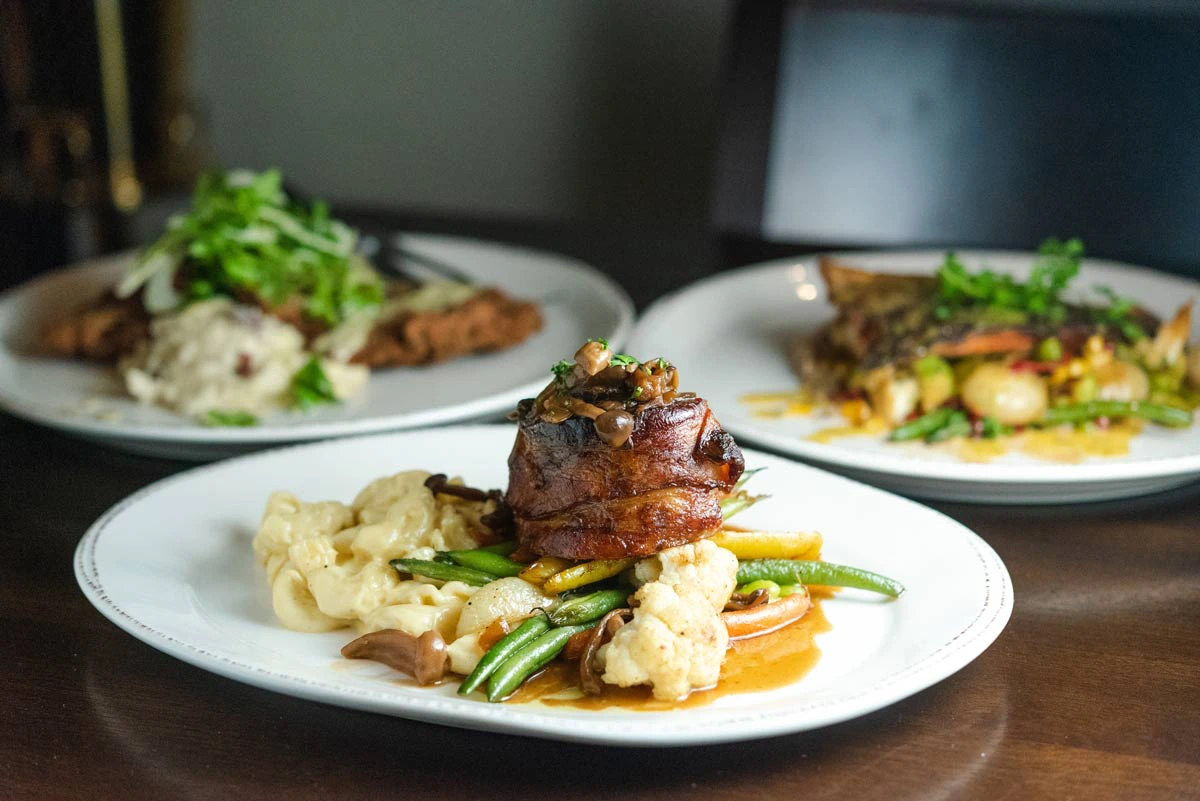 Applewood Bacon Wrapped Meatloaf
Another favorite is the incredible Applewood Bacon Wrapped Meatloaf which is made with three different types of meat. Prime beef, Kurobuta pork, and Jidori chicken are blended into the most decadent meatloaf and served over a truffle mac and cheese with heirloom vegetables. This definitely isn't your mom's meatloaf!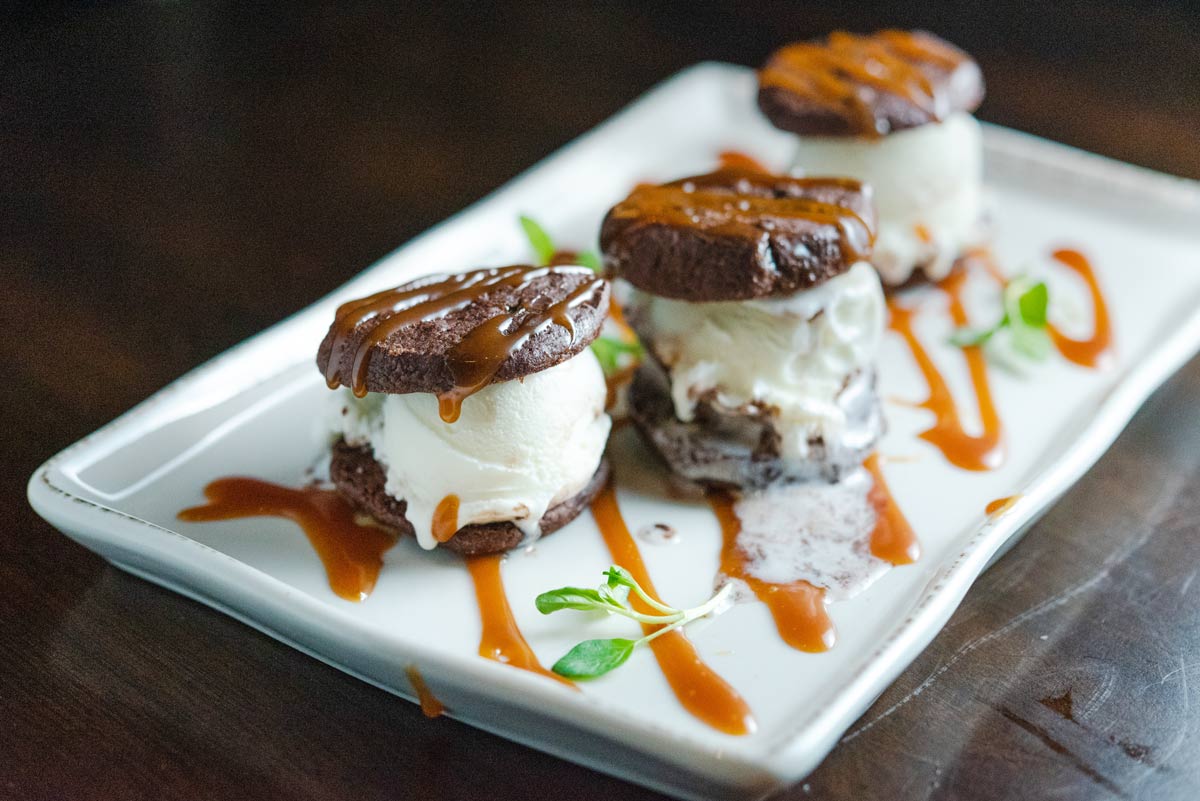 Dark Chocolate Fleur de Sel
For dessert, you have to get Chef Jareds' cookies. I don't know what kind of magic he puts in his cookies, but they are amazing. I look forward to this dessert every time I visit one of their restaurants. At Bloom, they serve Dark Chocolate Fleur De Sel Cookies with marshmallow ice cream and bourbon caramel sauce.
Since opening, Bloom in San Juan Capistrano has been completely booked, especially during the weekends. I highly recommend booking your reservation in advance on Open Table!
31760 Old Mission Road
Suite A
San Juan Capistrano, CA 92675