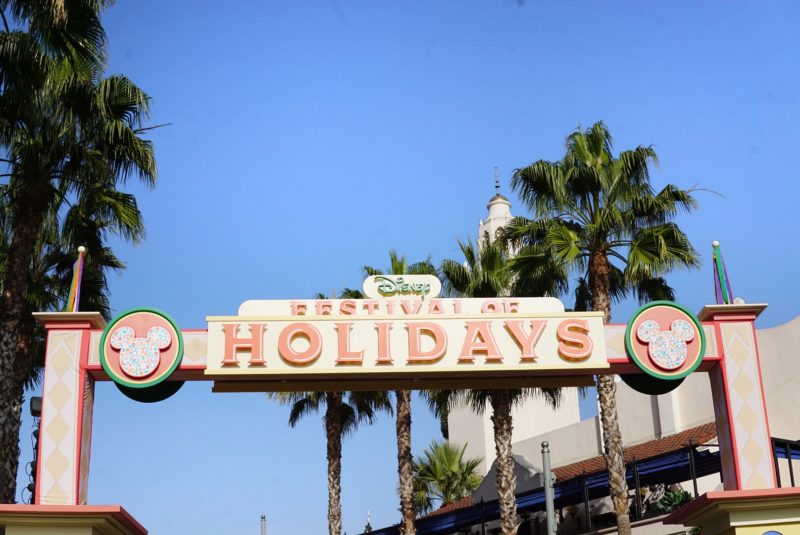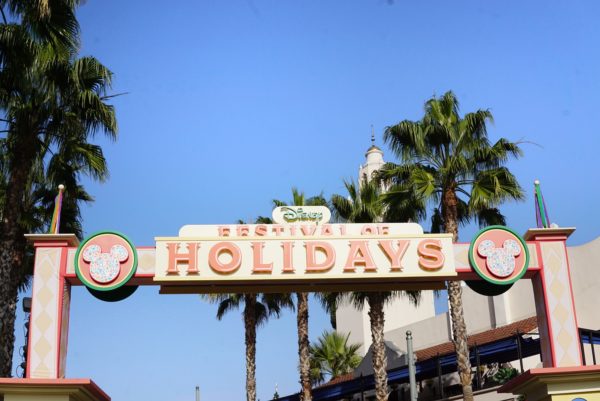 I absolutely love that the Disneyland Festival of Holidays has continued again this year. Disneyland has really stepped it up with their food and wine festivals and Festival of Holidays is a wonderful addition. If you have not been, Disneyland's California Adventure is set up with booths around the park offering tasty holiday delights that represent different holidays around the world. You can skip the restaurants and just visit the booths throughout the day. In fact, I love this event so much we spent the entire day enjoying only California Adventure.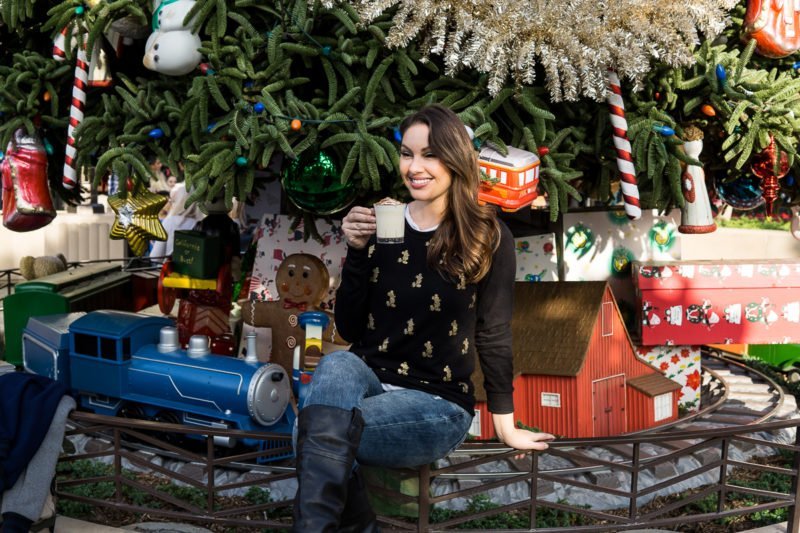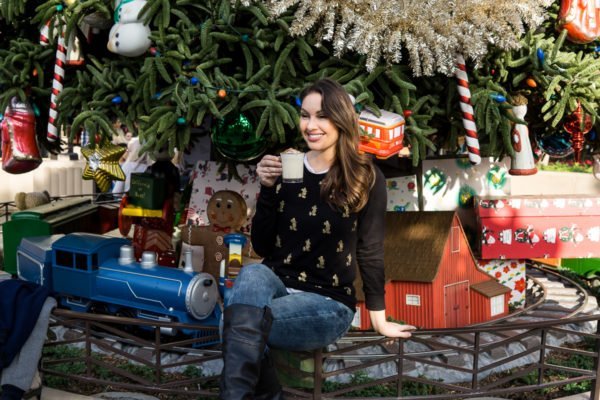 This was the first or second time I decided to spend the entire day in California Adventure instead of going back and forth between parks. I have to say it was actually really relaxing. We went on far more rides than we normally would have and literally stuffed our faces going booth to booth.  Enjoy some of my favorite highlights from the day!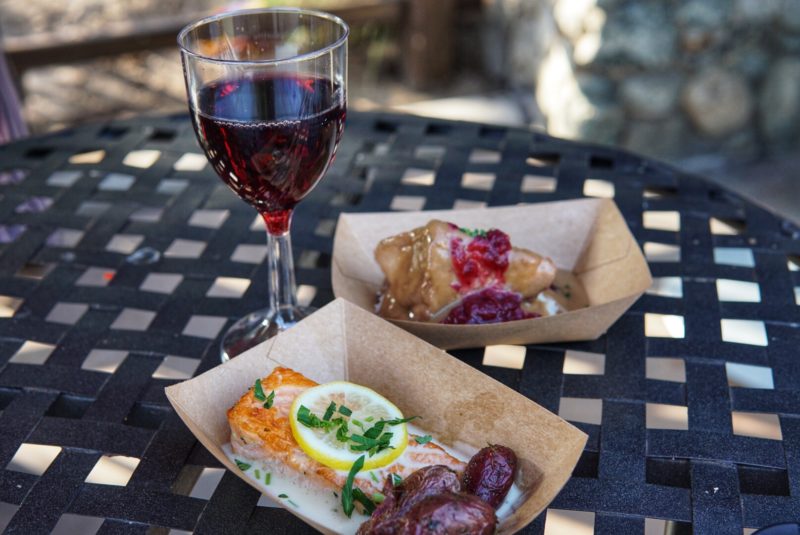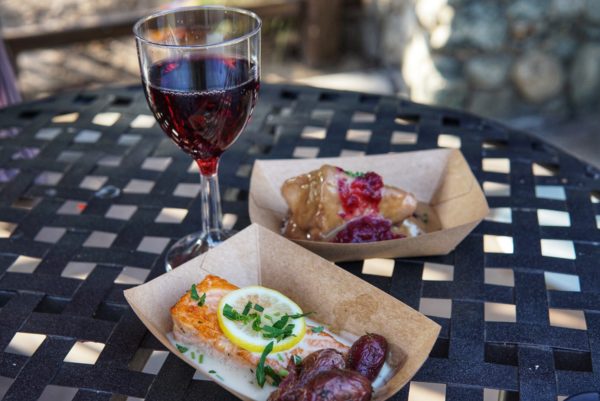 First, you must visit "Joy to the Sauce". It is by far the best booth set up this year. Here you can enjoy a seared salmon filet with lemon caper sauce and the beef short rib with mashed potatoes, gravy, and fresh cranberry sauce. I highly recommend getting both as they are the tastiest selection this season. I would have gone back for seconds if I still didn't have 12 other booths to visit!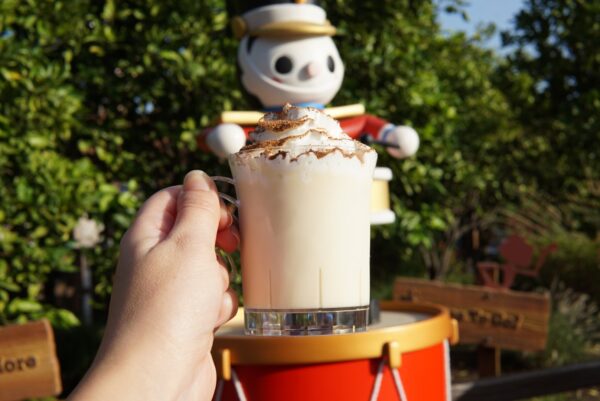 Next, you should enjoy a nice cup of spiked eggnog. I have been looking forward to this eggnog all year. Not only is this eggnog delicious, but don't let the Disney name fool you. This eggnog is seriously spiked! After one drink you"ll be feeling warm and toasty.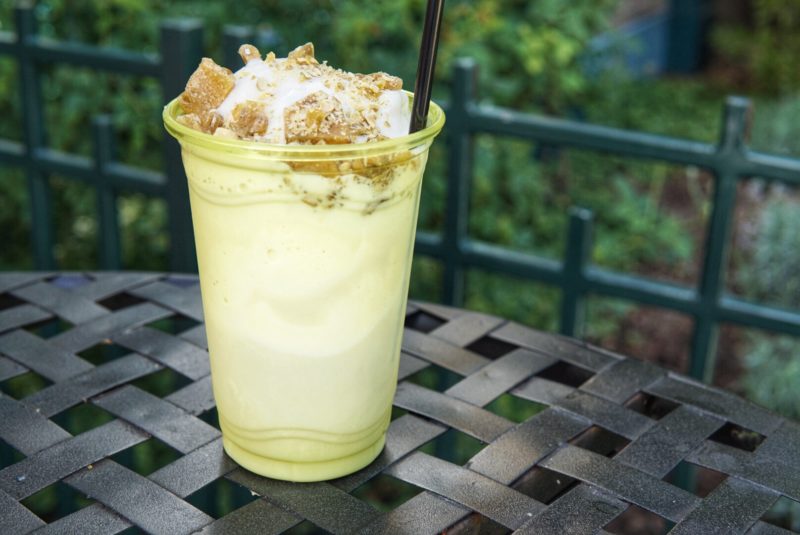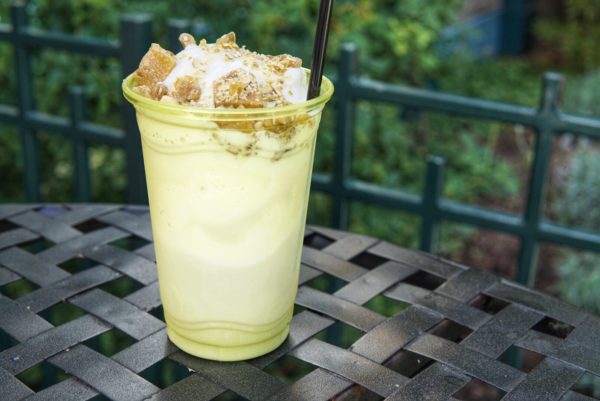 If you're not into eggnog there are also plenty of other drinks to go around like their Bourbon Apple Cider and Pomogranite Mule. If you like more dessert with your beverage you will love this Pumpkin Spiced Float with cream liquor and pumpkin seed brittle.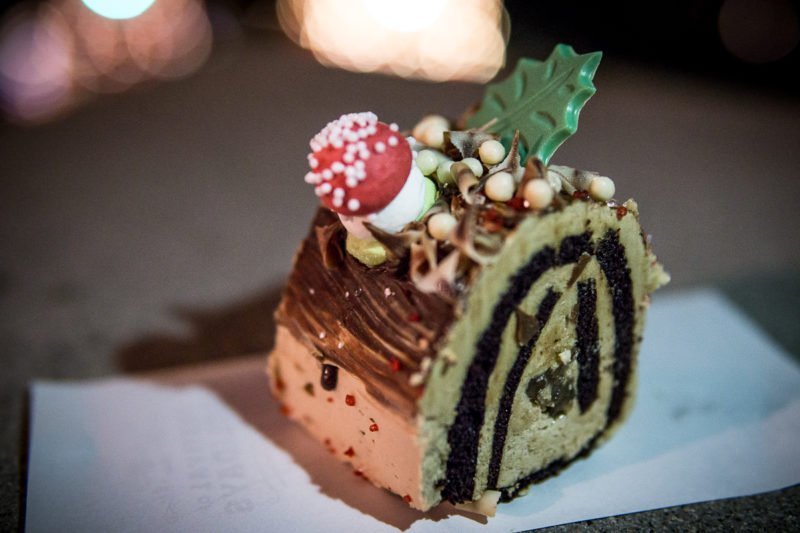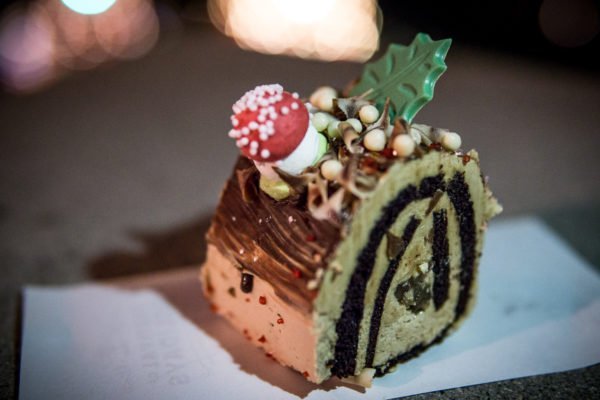 Finally, for dessert, you must get one of these adorable holiday Yule Logs. When I saw the picture I thought they just spruced it up to make it look good in the photographs. To my surprise, their yule log was absolutely adorable and equally as tasty.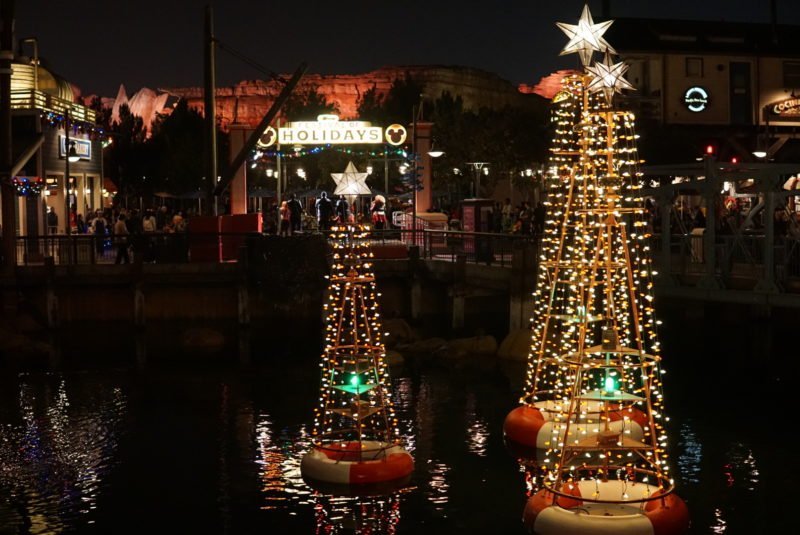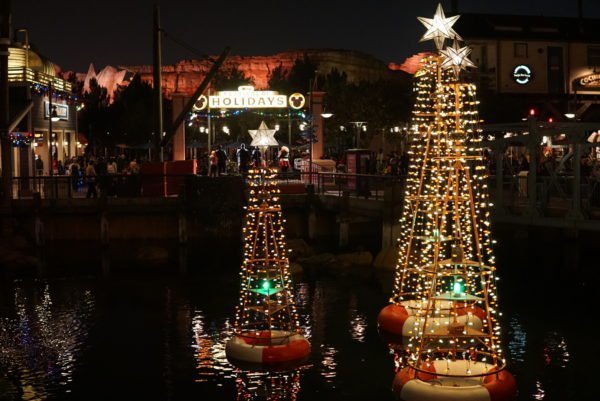 There is literally no way to leave Disneyland without feeling the Christmas spirit. This year they also have custom ornaments! Make sure to get to California Adventure soon as they will be changing the boardwalk area to The Pixar Pier and all of the pier including Cove Bar will be closed for several months. I'm crying inside but I'm excited to see the new changes as well.
Have You Visited Disneyland Festival of Holidays Yet?