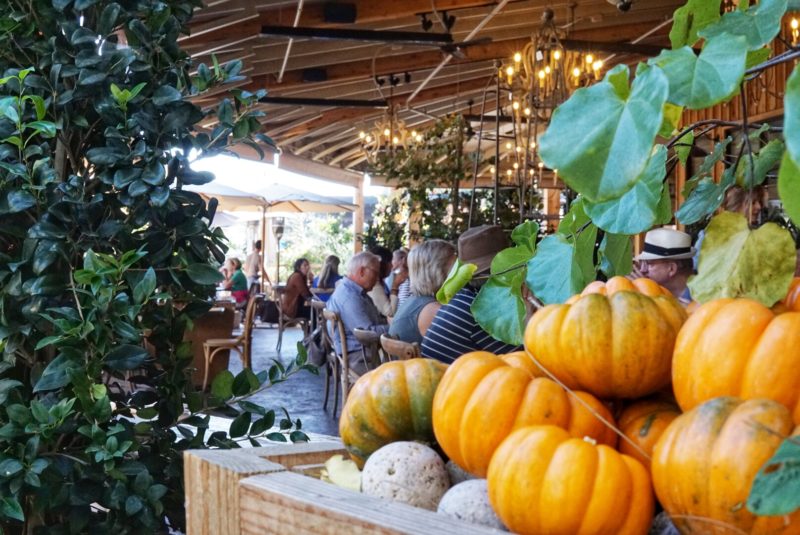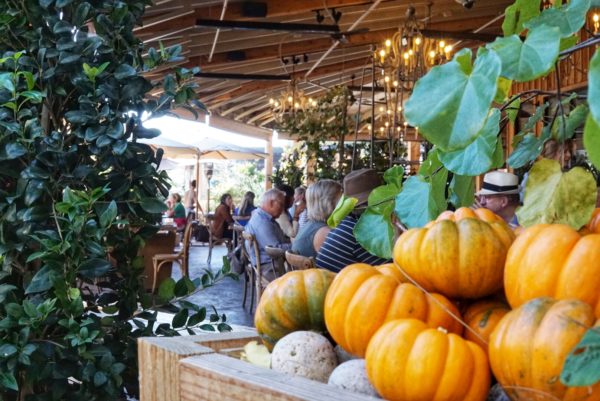 If you're looking to get into the holiday spirit then look no further than Farmhouse at Rogers Gardens in Corona del Mar. This iconic local shop and restaurant are known throughout the O.C. for their beautiful and lavish decorations, often being featured on popular TV shows like the Real Housewives of Orange County. Now we have an even better excuse to visit which is their beautiful restaurant Farmhouse.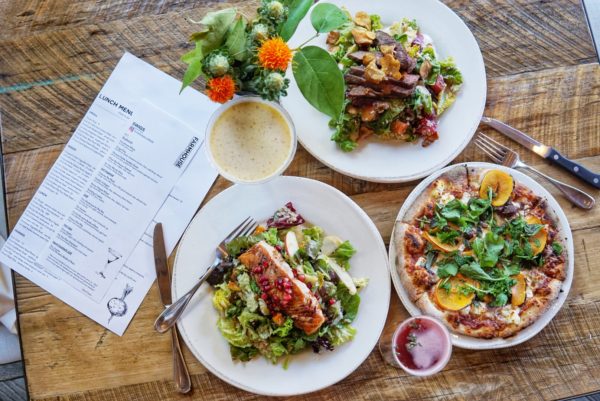 Being from New York, I really appreciate getting into the holiday spirit and going all out with the decor. There is truly nothing like enjoying the holidays, experiencing all the seasons, and seeing every street decorated. California is definitely lacking in this department. Luckily Farmhouse at Rogers Gardens more than makes up for it. Not to mention, the food is amazing.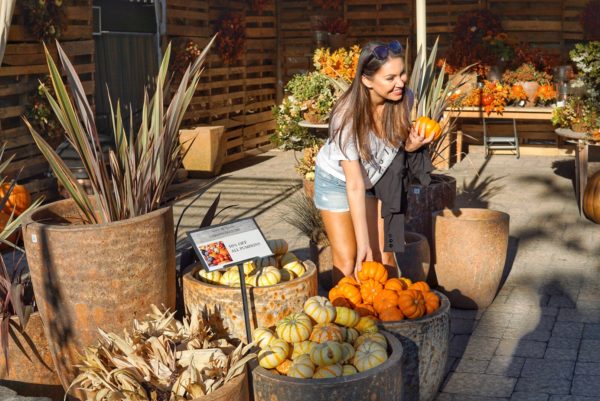 Before dining, I love to arrive early for my reservation and stroll through the adorable setups. During October and November, you can find a plethora of spooky decorations and festive fall pumpkins. Then in late November the gear up for Christmas and have gorgeous lights all around. They also have amazing arrangements which I love to get as gifts. In Orange County, it's a statement of luxury to receive a gift from Roger's Garden. I also like to get inspired for making my own arrangements at home.
Farmhouse at Rogers Gardens is probably one of the most anticipated restaurant openings in the last year. It is like dining in a magical outdoor garden complete with stunning elegant woodwork and trees all around. During the holidays is extra special with adorable pumpkins placed everywhere and even fall leaves dropping off the trees. During Christmas, there are beautiful lights strung throughout and I cannot wait to see how they accent the restaurant.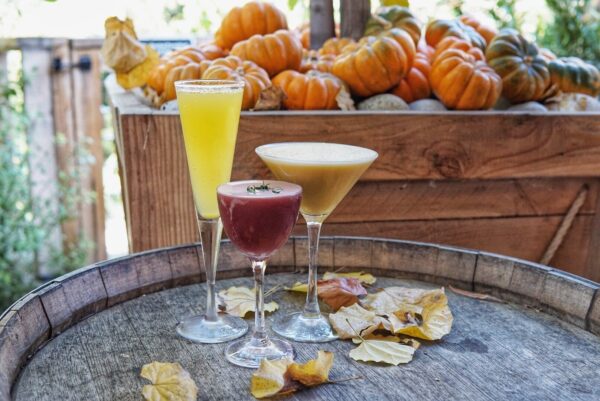 The food here is always exceptional and brings new meaning to farm to table dining. The ingredients are as fresh as they come and you can always expect new and innovative creations. Take their latest fall cocktails for example which feature ingredients like butternut squash puree, whipped egg, and springs of fresh rosemary.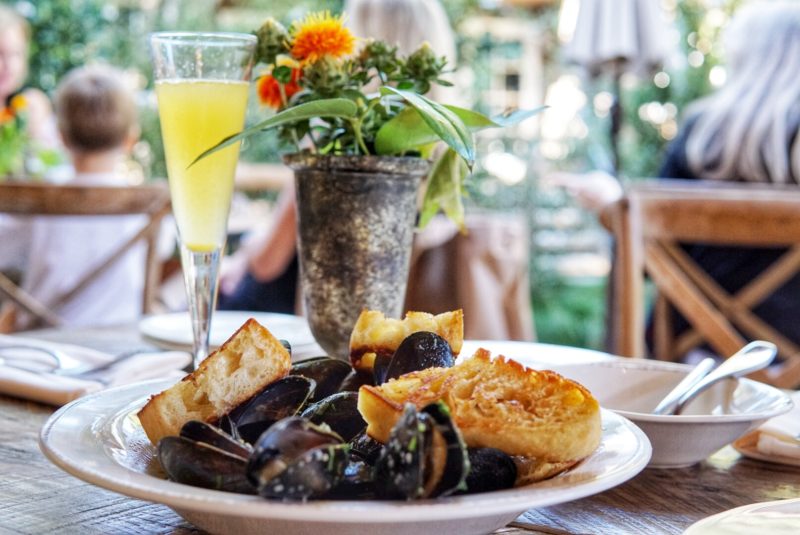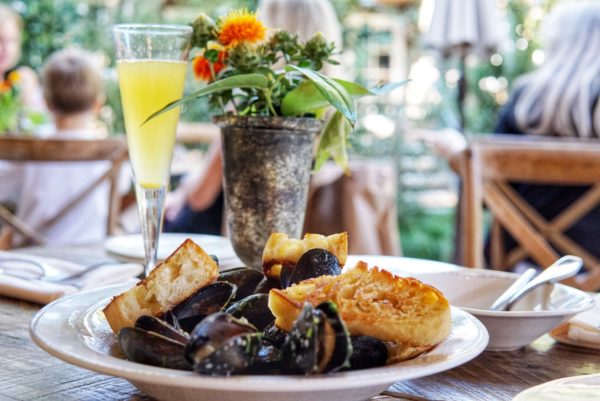 The Prince Edward Island Mussels, delivered fresh each morning, are one of my favorite appetizers. The white wine and herbed butter sauce are absolutely to die for so expect to ask for extra garlic bread to soak up that yummy goodness.  Another wonderful selection is their pizza of the day. During our visit, they featured an amazing braised lamb pizza with goat cheese, fresh persimmons, min, and arugula. It really does not get any fall than that!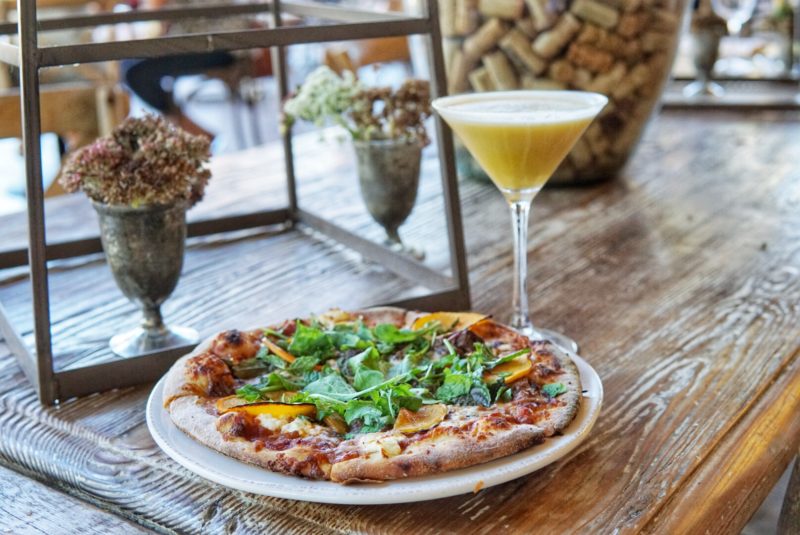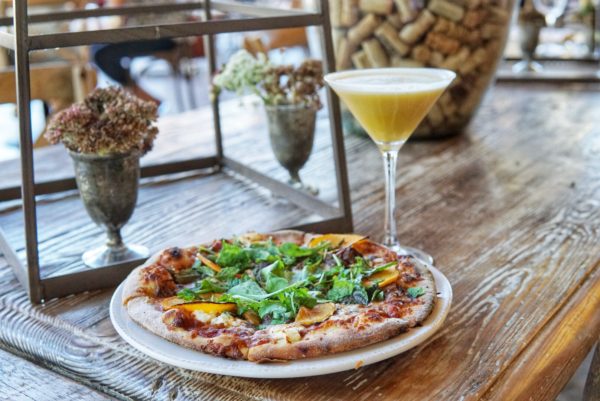 Farmhouse at Rogers Gardens is especially known for all of their amazing salads which always change slightly based on the available seasonal ingredients. Their Grilled Hanger Steak and Heirloom Tomato Salad is always one of my favorites. During my visit, it was accompanied by crisp apples, gorgonzola cheese, crispy artichokes, delicious beets, and carrots. The Citrus Glazed Salmon, topped with seasonal pomegranate seeds, is also a popular selection.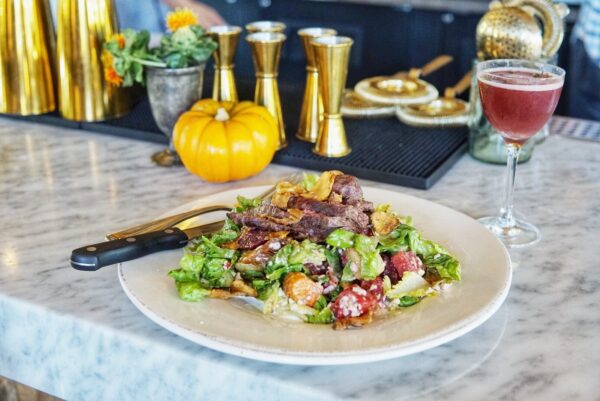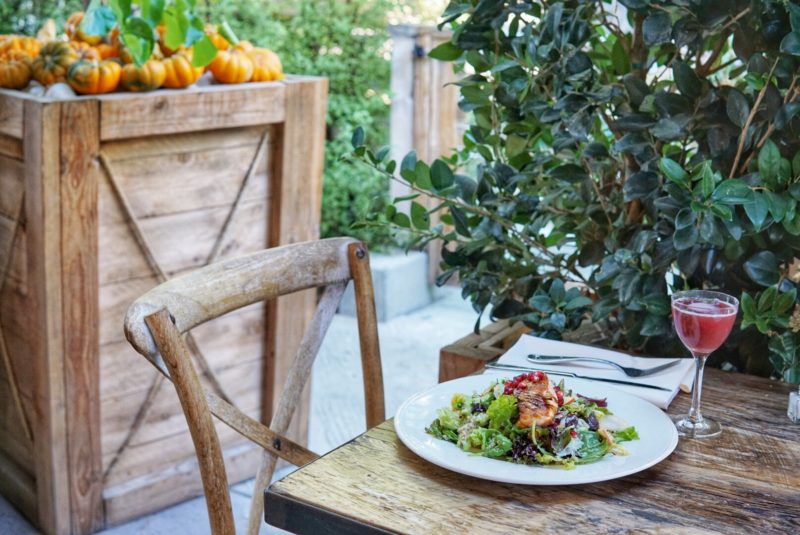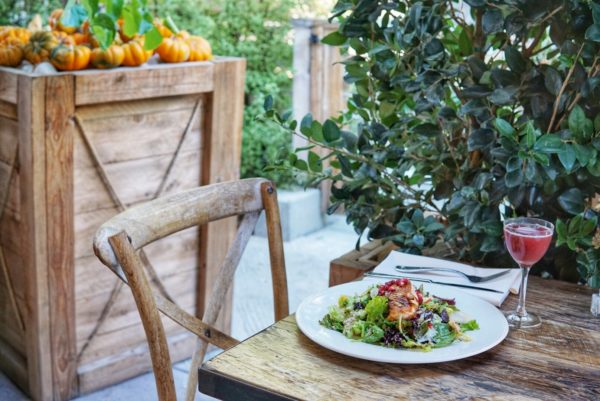 Next, the Panko Crusted Icelandic Cod and Tehachapi Grain Project Farro is one of their most unique new dishes. The addition of kimchi, a popular Korean fermented cole slaw, really brought this dish to life. It also contains sprouting broccoli, caramelized onions, grilled baby bok choy, soy fish sauce, and green papaya relish.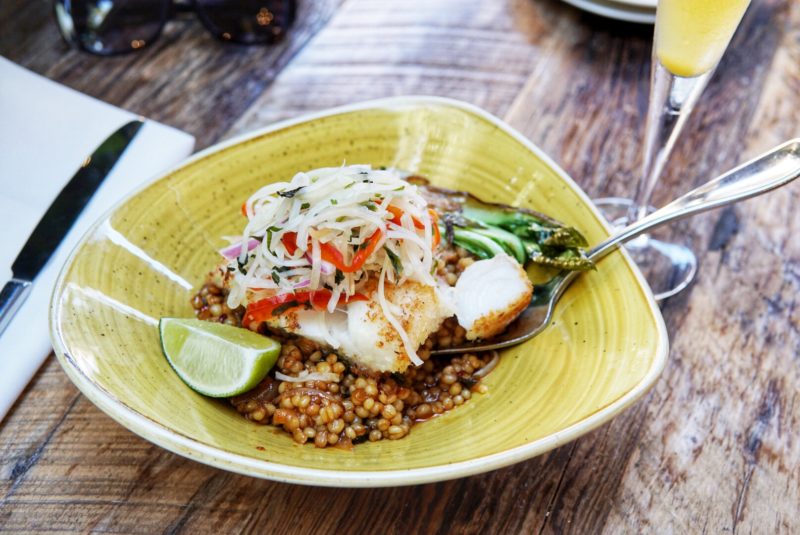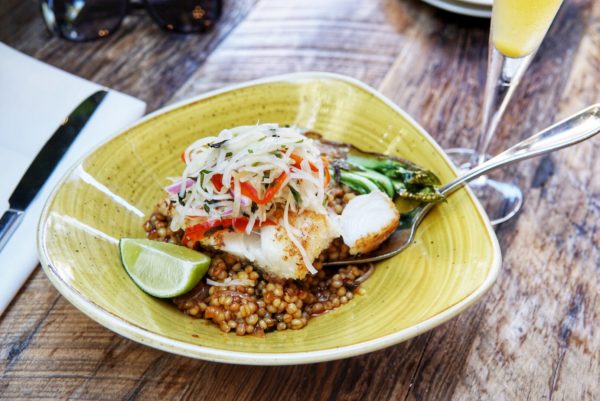 Finally, I would never leave without ordering dessert. That would be blasphemy! Especially when that dessert is a fresh fall Apple Crisp with brown sugar, oat topping, vanilla bean ice cream, and caramel sauce.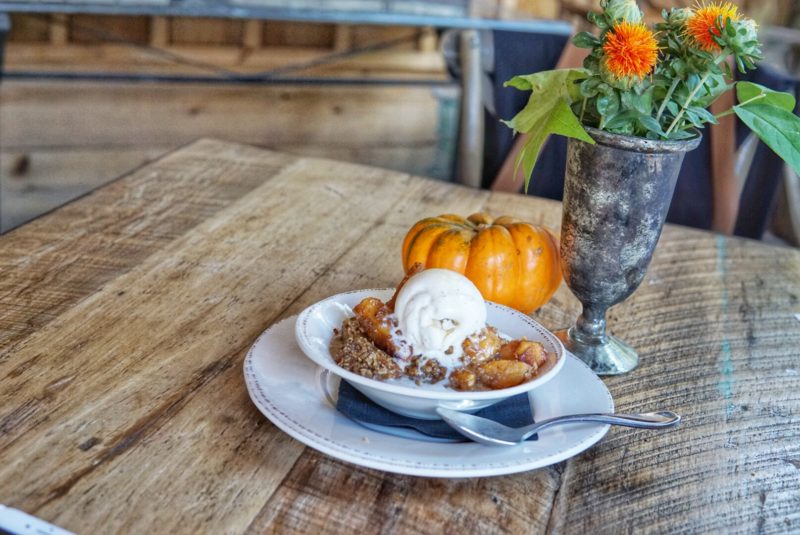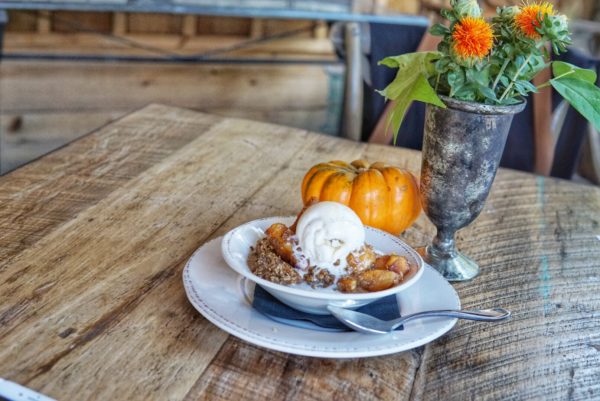 There are not many restaurants in Orange County that truly immerse you in the holiday spirit the way Farmhouse at Rogers Gardens does. What is your favorite dish to enjoy during the seasons? 
Farmhouse at Rogers Gardens
2301 San Joaquin Hills Rd.
Corona del Mar, CA 92625
Reservations are a Must! 949.640.1415