Posts may contain affiliate links. Read our full disclosure policy here.
How to make coffee keto friendly is probably the most common question I've seen asked in my keto and low carb groups. I will admit that my vice has always been sugar infused lattes from Starbucks. The good news is you can still enjoy a delicious cup of coffee, latte, and even a frappuccino. I am going to teach you every trick in the book no matter what your coffee keto craving is.
If you want a really special treat, check out our keto version of the Black Caf Cold Brew from Disneyland's Galaxy's Edge.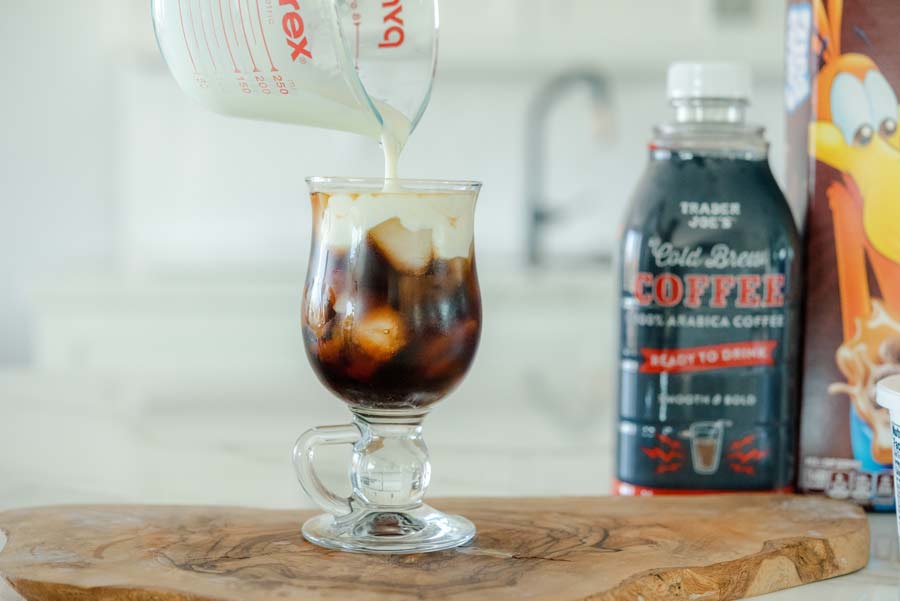 What kind of dairy is keto friendly?
The most common way to add milk to your morning coffee is to add a tablespoon of heavy cream which is low in carbs. The less fat that's present in coffee, the more sugar it has, which means the more carbs it has.
Additionally, there are now many coffee keto creamers available. These can often be a bit pricey so if you just like plain coffee, then heavy cream is your best bet.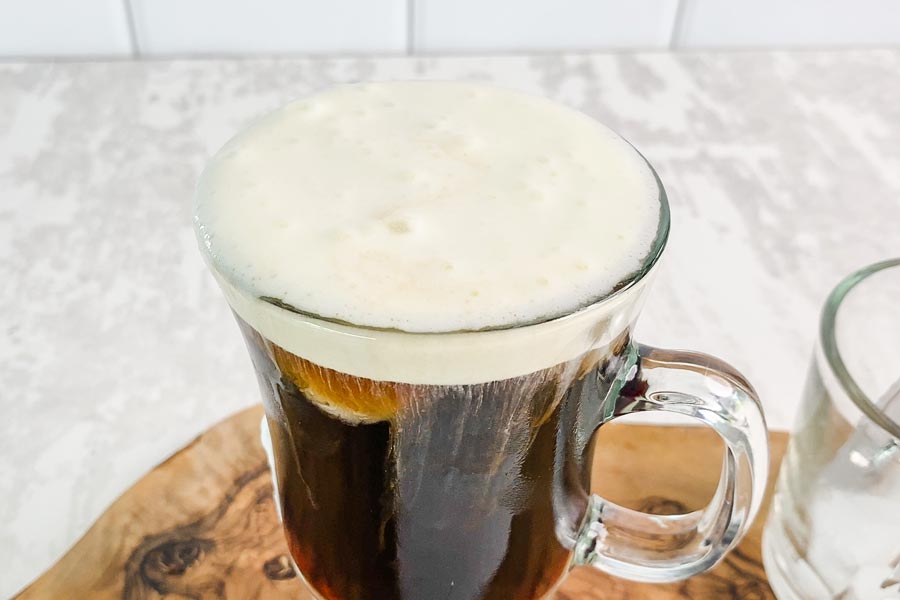 Sweet Keto Coffee Creamer
One of the bigger dilemmas is for those of us that like our coffee sweet. People swear by the Skinny Syrups on Amazon which have 15,000 five-star reviews! That number is pretty impressive so I tried several. I have to admit, I was still not accustomed to the taste of sugar free and I could tell there was a noticeable difference.
Now I'm going to share with you my pro-tip if you like your coffee creamy and sweet with no aftertaste!
Pro-Tip: Use Atkins Vanilla Protein Shakes! They have no aftertaste at all and they are super creamy and delicious. They are the only protein shakes I drink and they taste terrific in coffee.
Coffee Keto Sugar Substitutes
If you're just looking for sugar substitutes, most people prefer to use liquid sweeteners for their coffee. Below are a few of the most popular, highly-rated options. Many of these liquid sweeteners are also great for baking. You'll find that we use liquid sweeteners in several of our recipes such as our Delicious & Silky Blueberry No Bake Keto Cheesecake and our Keto Red Velvet Cake.
How do you make a keto latte or keto cappuccino?
A key component of a good latte or cappuccino is the frothy foam created from using milk. Most keto friendly milk and creamers do not create a very nice foam if any foam at all. However, one trick I've discovered is to add a little bit of water to your heavy cream and then froth it. This should create a nice foam.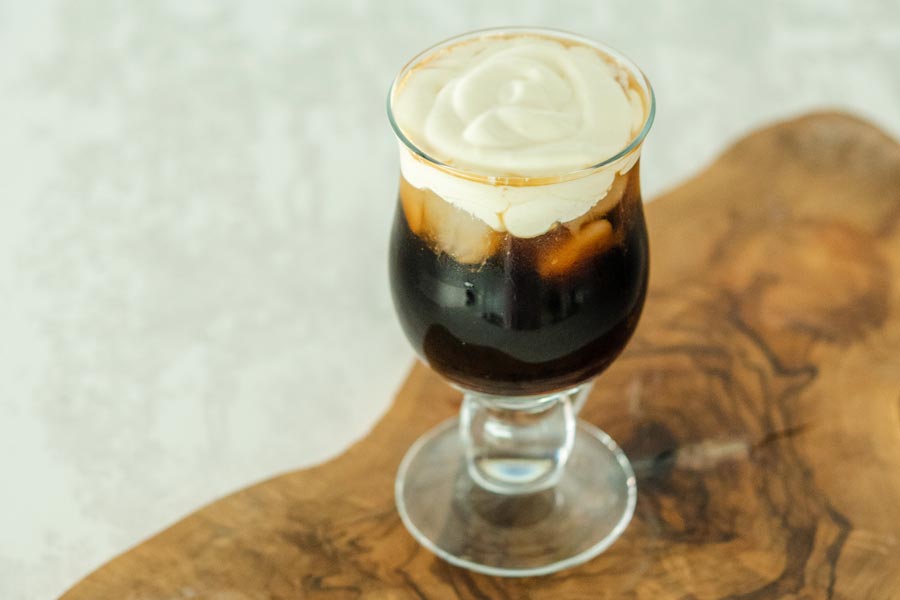 Keto Sweet Cheese Foam
One of my favorite coffee keto tricks is to create a keto sweet cheese foam. This is one of the key components to the popular Black Caf Cold Brew drinks at Dineyland. Creating a sweet cheese foam is actually incredibly easy. Here is our recipe for creating cheese foam. To make it keto, simply use your preferred liquid, granulated, or powdered monk fruit sweetener. The liquid and powdered sweeteners work best for recipes such as this as well as frostings.
Did I miss any tips or tricks? If you have more questions on making your coffee keto friendly, please let me know in the comments below!
Related Recipes