I have an avid love affair with Indian cuisine and had to try LA Biryani as soon as I heard of its opening. In Orange County, it is surprisingly difficult to find good, fresh, and authentic Indian cuisine. Typically you"ll find an underwhelming buffet where the food has been sitting out for hours and it is definitely not health conscious. LA Biryani is the exact opposite, made with fresh healthy ingredients and fragrant spices imported straight from India.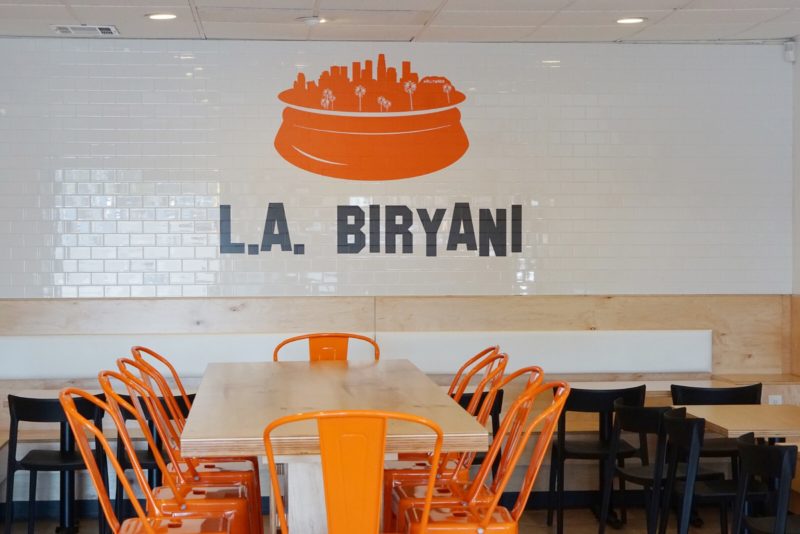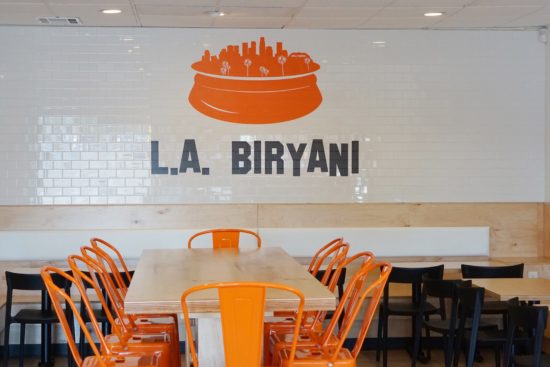 All of the spices are specifically designed to be the perfect combination of flavors. After much trial and error, the perfect blend of seasonings are then produced and imported directly from India. This keeps their amazing dishes perfectly consistent and delicious each time you visit. Santa Ana is their first location and they will be opening several additional locations in Los Angeles.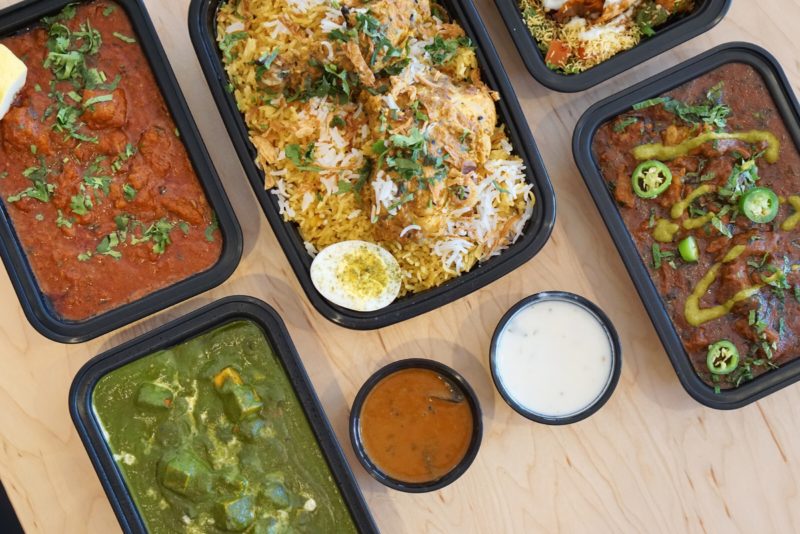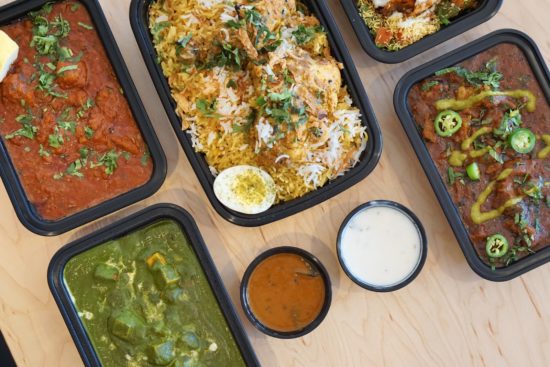 I was able to try several of my favorite traditional dishes from Saag Paneer, Lamb Curry, Chicken Curry, Samosas, Chicken Biryani, and two of their signature desserts. The second you dig into that luscious bright green Saag Paneer you will instantly notice how smooth and creamy the texture is. This is because they use heaping portions of fresh spinach instead of an abundance of fattening cream. This keeps the dish delicious and healthy, exactly how we like it.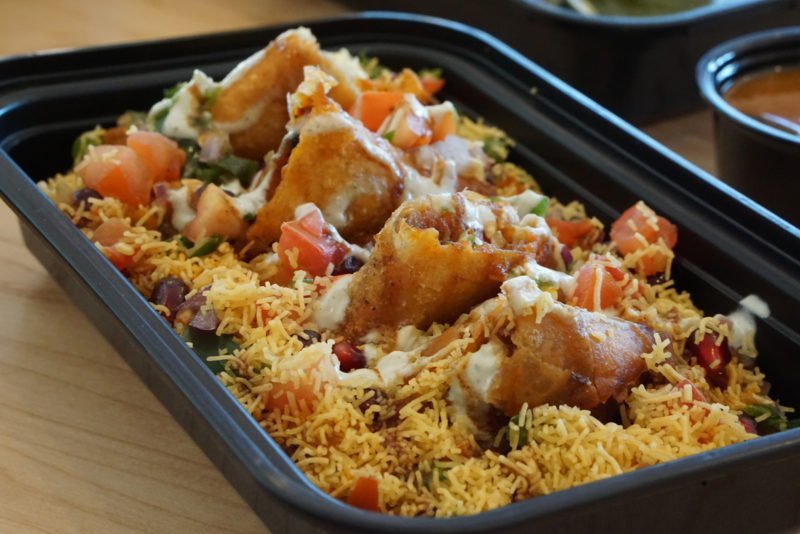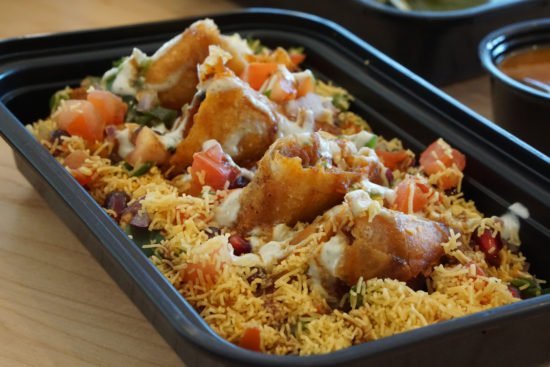 The Chicken Curry and Lamb Curry are also full of a unique blend of fresh spices which literally explode off of your tongue with each savory bite. Their selection of meats are always chosen to be of the best quality. These dishes would easily be $20 at a high-end restaurant. The prices here are incredibly reasonable for the quality of ingredients they use. I love when healthy delicious food is also affordable and accessible to everyone.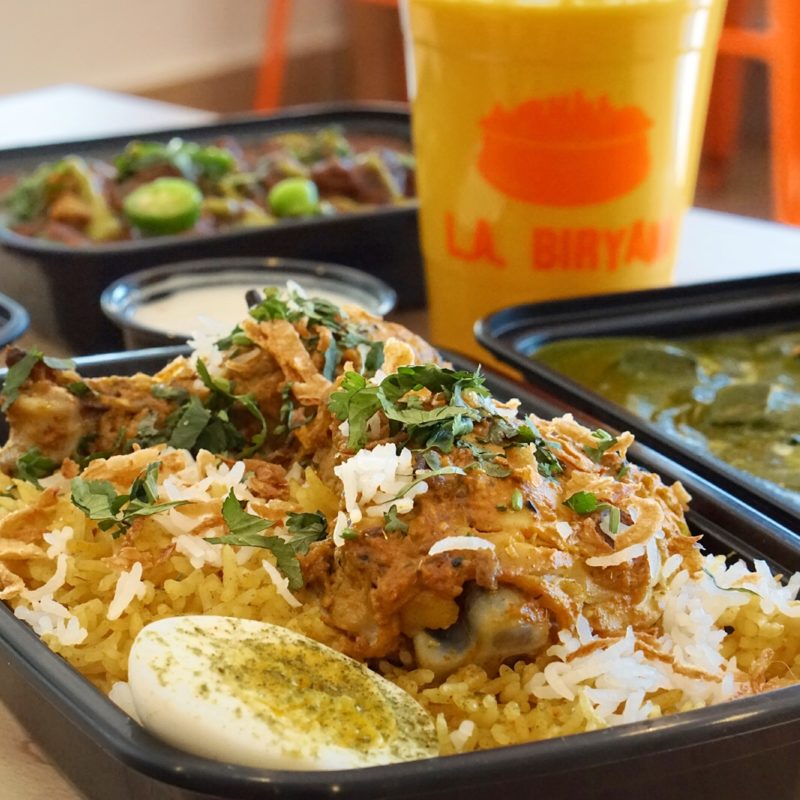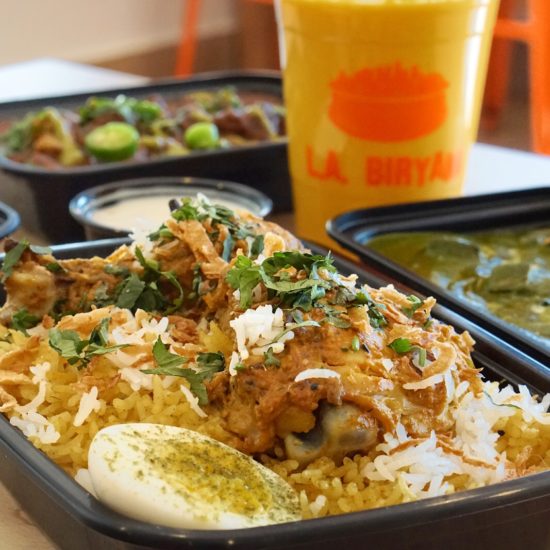 The deliciously tender bone-in Chicken Biryani is only $8.99 and is served over a bed of fresh seasoned rice with a boiled egg. Trust me it is to die for!
Finally, their Kulfi and Manilla desserts are perfection with fresh cardamon sauces that really bring the experience full circle. I especially loved the light fluffy chocolate sponge-like cake topped with ice-cream and fresh cardamom sauce. It was pure heaven! If you know me and desserts, you know I devoured the whole thing.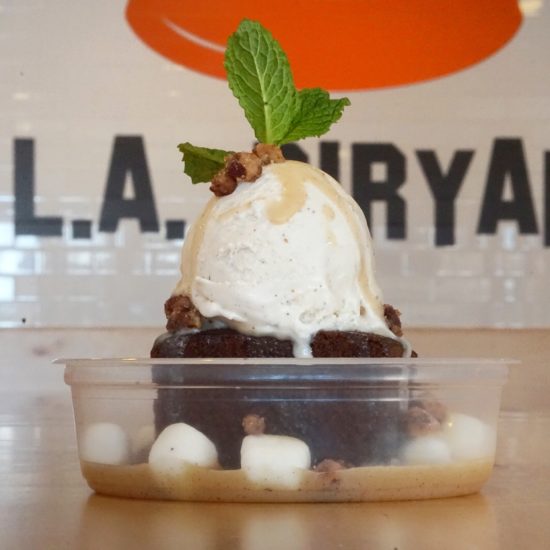 You can visit L.A. Biryani at
1631 E 17TH ST. UNIT I
SANTA ANA, CA 92705
They also offer catering and delivery with Eat24, Grubhub, and Doordash