A Special Thank You to The Pechanga Resort & Casino for helping host and plan this special trip. As always, all opinions are completely honest and my own.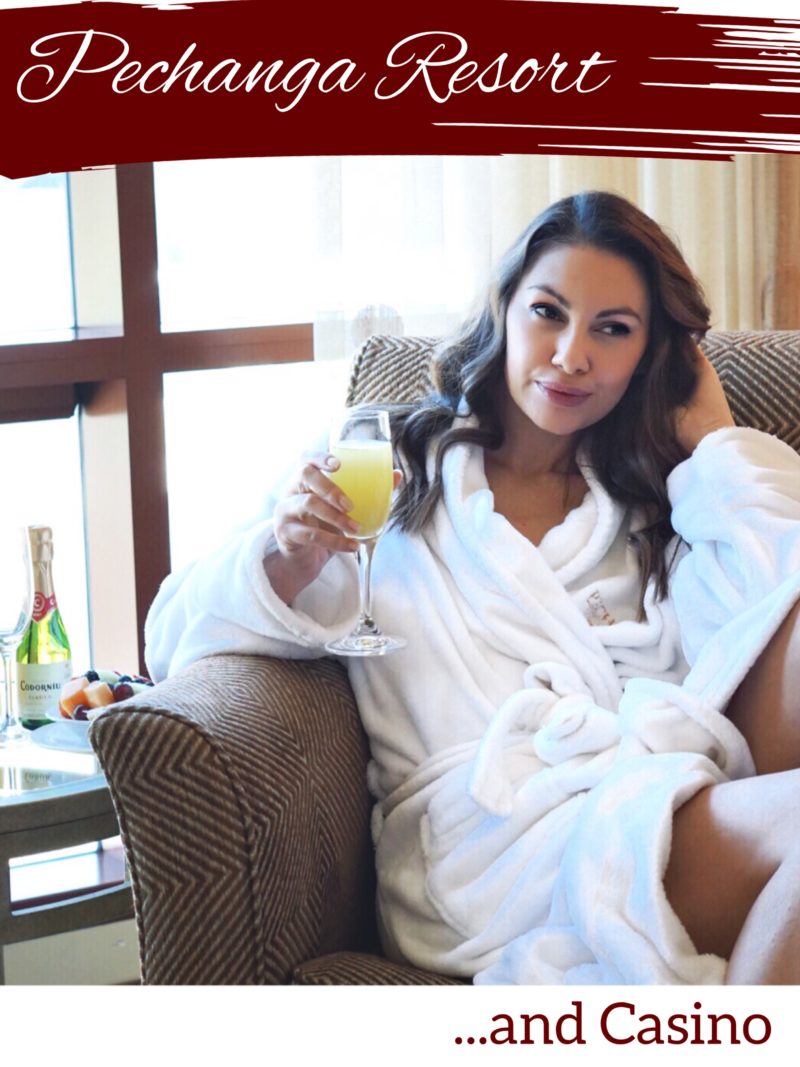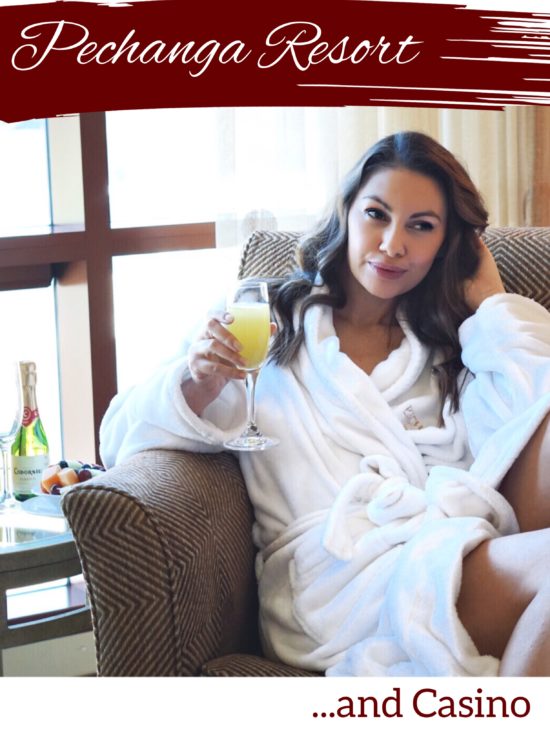 This year for Valentines Day I decided I wanted to plan a super fun weekend getaway at The Pechanga Resort and Casino. We have three dogs so we don't get to escape often. When we do we typically only have a day or two at our disposal. I wanted to try something new we hadn't done before. We love to drive up to Temecula for wine tasting but I had never visited The Pechanga Casinos. We ended up having the most amazing and memorable time during our stay. If you live in Southern California here are my top 5 reasons why The Pechanga Resort is the perfect weekend escape.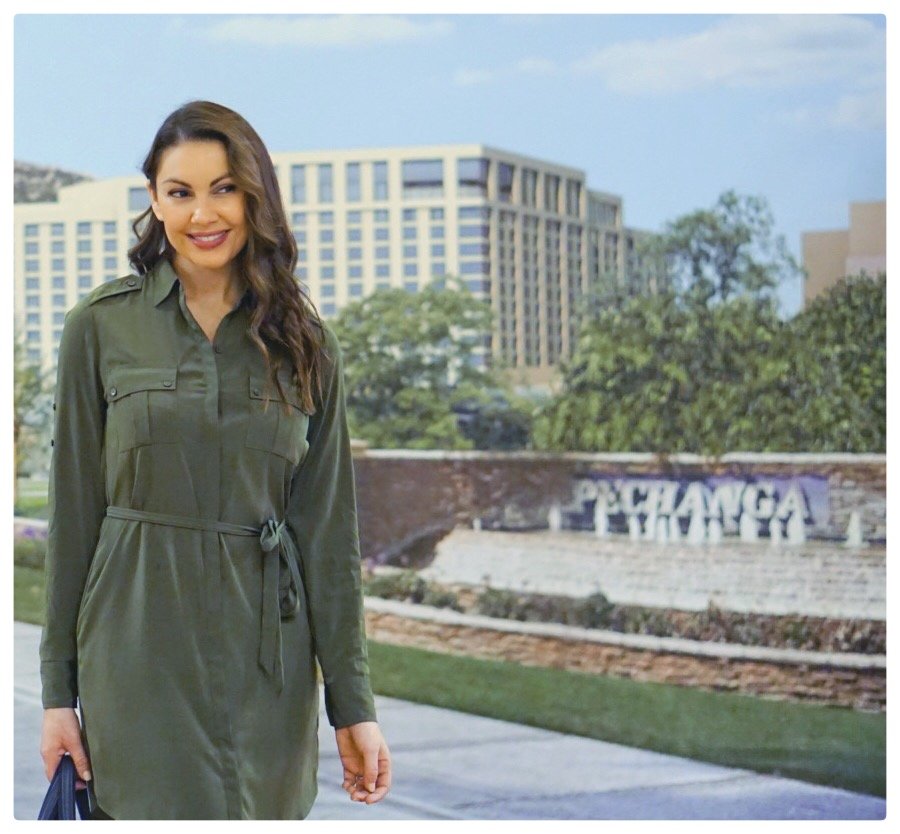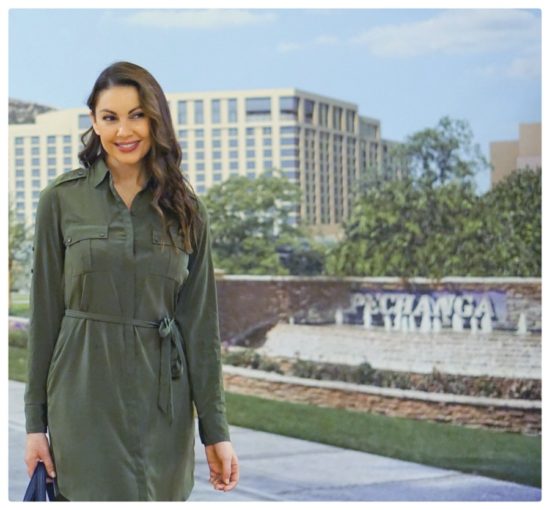 1. It's Only 70 Miles Away
The Pechanga Resort and Casinos is actually only a quick 70 or so miles away. It took us just a little over an hour to get there which is amazing. I don't know why we thought it was further, but it is literally just a hop skip and a jump from Orange County. From San Diego, it is even closer. It takes me longer to drive up to LA with all the traffic. It's also a perfect alternative for Vegas when you don't have to spend money on a flight or take a stressful trip the airport.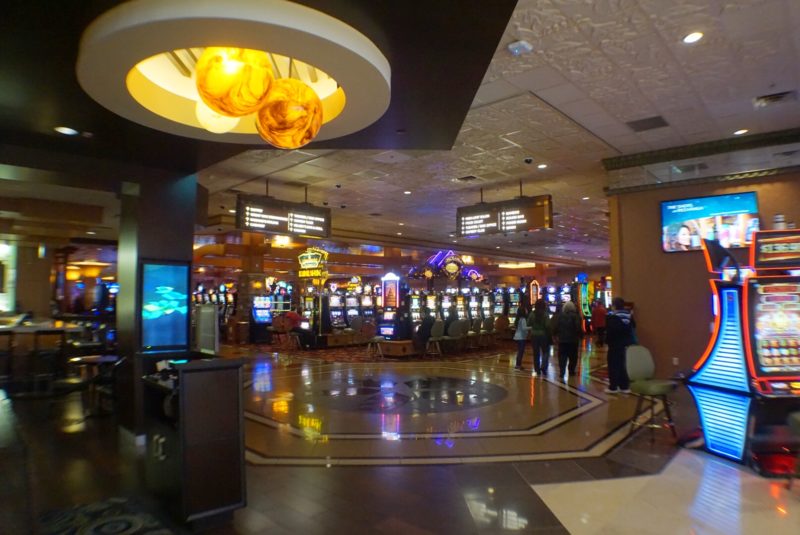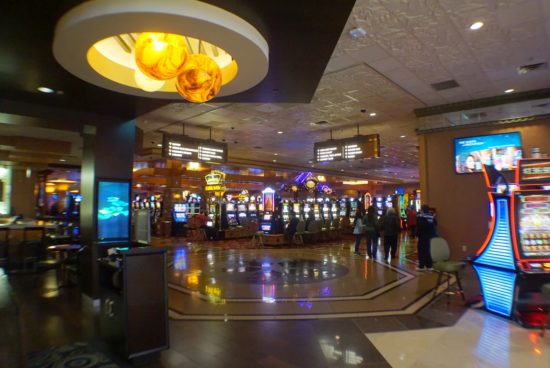 2. The Casino
Can you believe I've never gambled or played a game at a casino before? I've only been to Vegas once to go to the Britney Spears Concert. Spending $20 on penny slot machines was well worth the entertainment. At one point we were on a roll and up by $27. I know big spenders over here, "drinks for everyone!". The Pechanga Resort actually has more slot machines than any hotel in Vegas or west of the Mississippi. Now that is a Casino!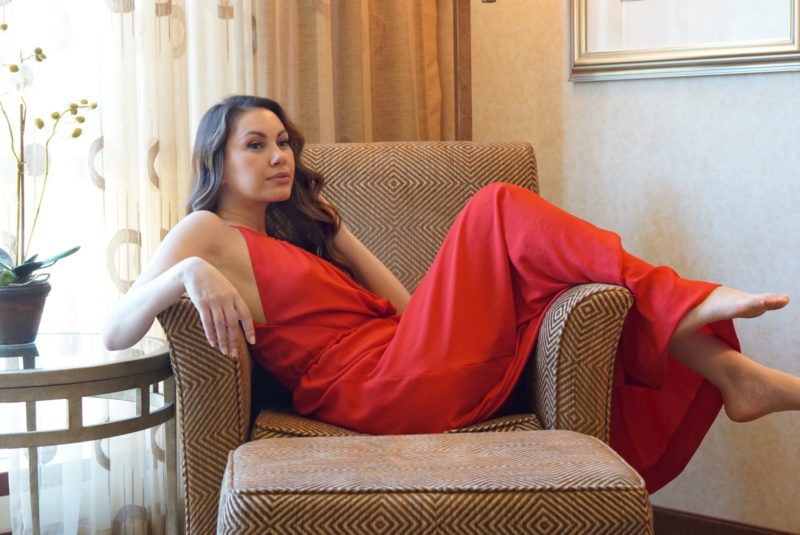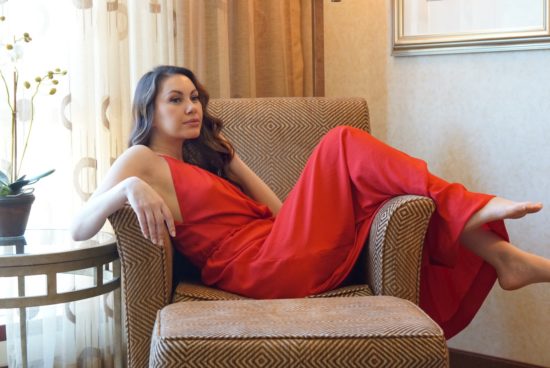 3. The Activities
There are endless activities to enjoy here. They have comedy shows and even a club if you are up for a little dancing. We love to laugh so a comedy show was right up our alley and it was hilarious. There was a drunk heckler in the crowd and it ended in one of the funniest exchanges I've ever seen on stage at a comedy show. Being from LA I used to go to The Comedy Store and Laugh Factory all the time. I have literally never heard anything so funny in my life so two cheers for drunk hecklers!!
Now if you're like us you haven't been to a club in like 10 years. You're living life after 30 and when someone says, "Let's got to the club" everyone breaks out into uproarious laughter. However, after a day of drinking, watching a comedy show, and playing in the casino, don't be surprised if you end up in the club. That's right, we went to the club ya"ll! We will be laughing about this for years to come and frankly, we were amazing! At least in my own mind, we were breaking it down on the dance floor.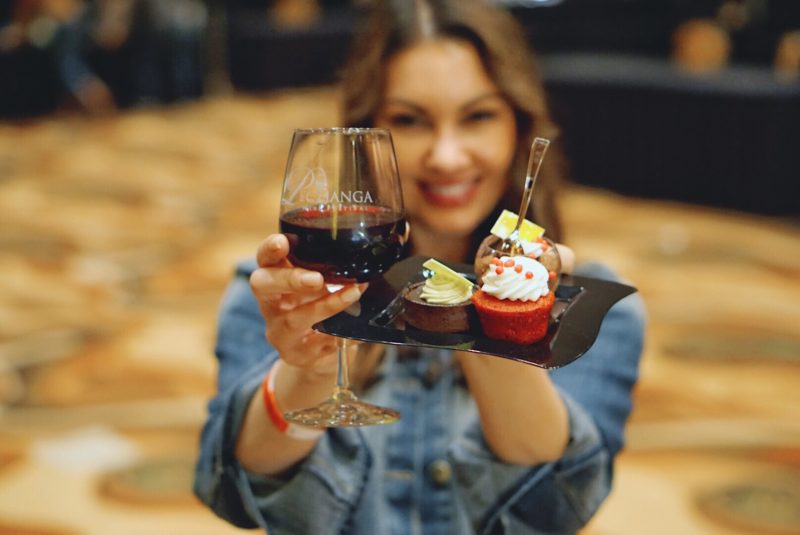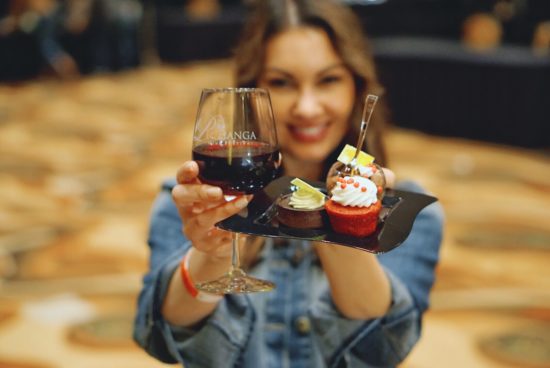 4. Special Events
Then there are all of the special events and concerts they host each year. I almost when to The Pechanga Resort a few months ago to see Tears for Fears but it was already sold out. For our Valentines Day weekend, I got tickets to the Wine Festival & Chocolate Decadence Event. We spent hours sipping amazing wines, eating delicious food, and indulging in the most decadent chocolate desserts. I was incredibly impressed with this event and had no idea what to expect. To my surprise, they had everything from lamb chops, sushi, and of course chocolate. It was a great variety of endless bites.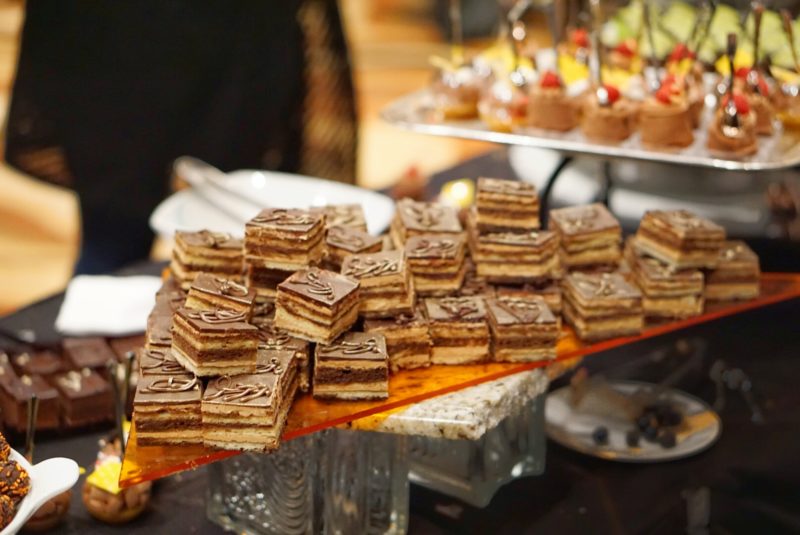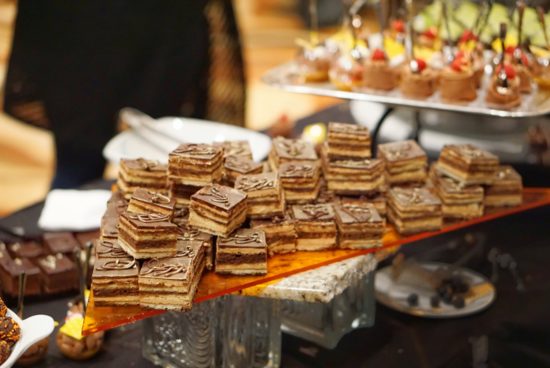 I was incredibly impressed with this event and had no idea what to expect. To my surprise, there was a huge variety of food and desserts. They had everything from lamb chops, sushi, and an entire dessert station. I even chatted up the pastry chef and was really impressed that they made all the desserts in-house which leads me to my third reason.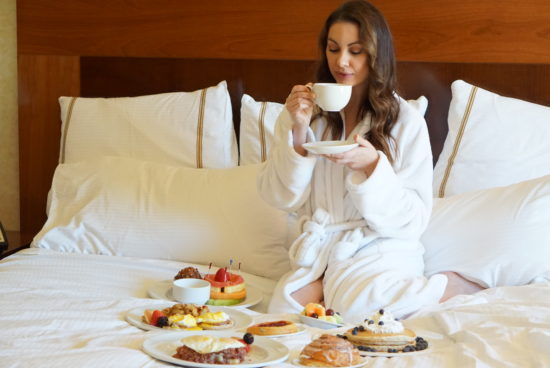 5. The Food
If you love to eat like I do, then you will be in foodie heaven. You all know I am all about the food. As if The Wine Festival & Chocolate Decadence Event wasn't enough, we had tons of restaurants to choose from. The Pechanga Resort has 15 different restaurants and bar. You can get everything from your traditional casino buffet to a fine dining steak dinner.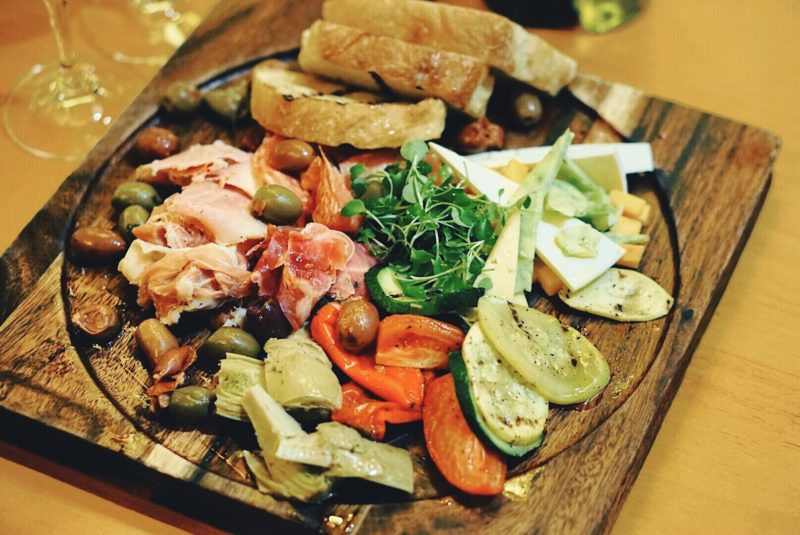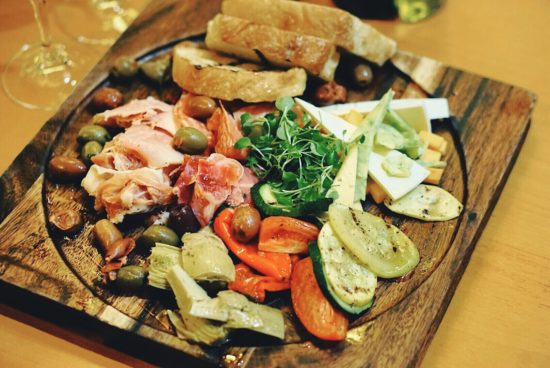 Before the comedy show, we decided to head to their new Italian Restaurant Paisanos. We ordered the most amazing charcuterie and cheese board to start. It was filled with artisan meats, cheeses, and antipasti selections. I especially loved the rosemary ham, smoked gouda, and variety of marinated vegetables. Then we ordered the traditional Chicken Picatta and the Ciopinno in a savory lobster broth. The food at this resort is outstanding!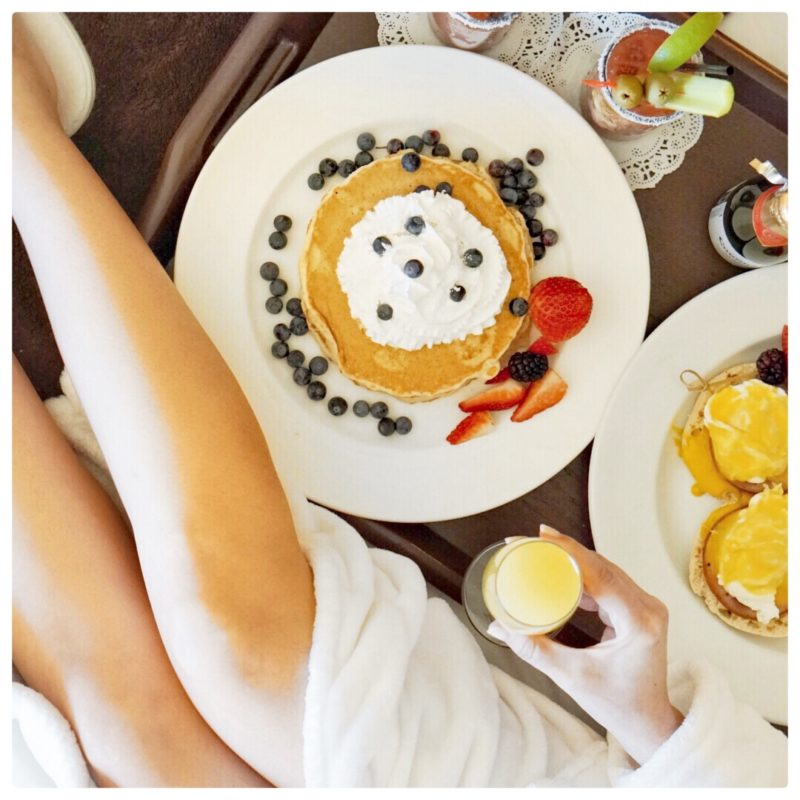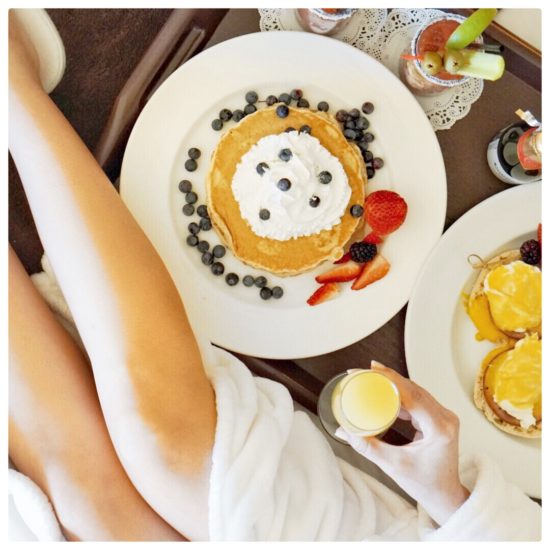 I was also very impressed with their room service. My favorite thing to do before heading back on the road is to have a nice big breakfast sent up to the room. We decided to get a little variety of everything from classic eggs benedict, blueberry pancakes, fresh fruit, pastries, and my personal favorite the corned beef hash. That corned beef hash was really special. I need to figure out how to imitate this hash because I've been thinking about it for days! The room service also arrives in a special cart which keeps all the food nice and warm. It was so delicious and the customer service here is top notch. Everyone was incredibly helpful and friendly during our entire stay.
I can't believe The Pechanga Resort is so close to home and has so many activities to enjoy.
They are also currently adding a huge expansion which I am so excited to see. They will be adding a new hotel wing with an additional 568 rooms and suites. Guests will be able to enjoy a new 2-story luxury spa, 70,000 sq. ft. of additional ballroom and meeting space, an outdoor activity area and resort-style pool complex, as well as 2 new food and beverage outlets.
For Booking and Travel Information
Visit www.pechanga.com or call 1-888-PECHANGA