The Lighthouse Cafe brunch is the perfect place to entertain out-of-town friends and family. What more could you ask for than enjoying delicious cuisine, inside of a lighthouse, while gazing out at the beautiful Newport Beach waters? The Lighthouse Cafe brunch menu offers a fantastic variety of coastal cuisine and brunch favorites like fresh lobster rolls and creamy lemon ricotta pancakes with blueberries. We have enjoyed this restaurant numerous times for dinner and now we're sharing a sneak peek of our favorite brunch selections.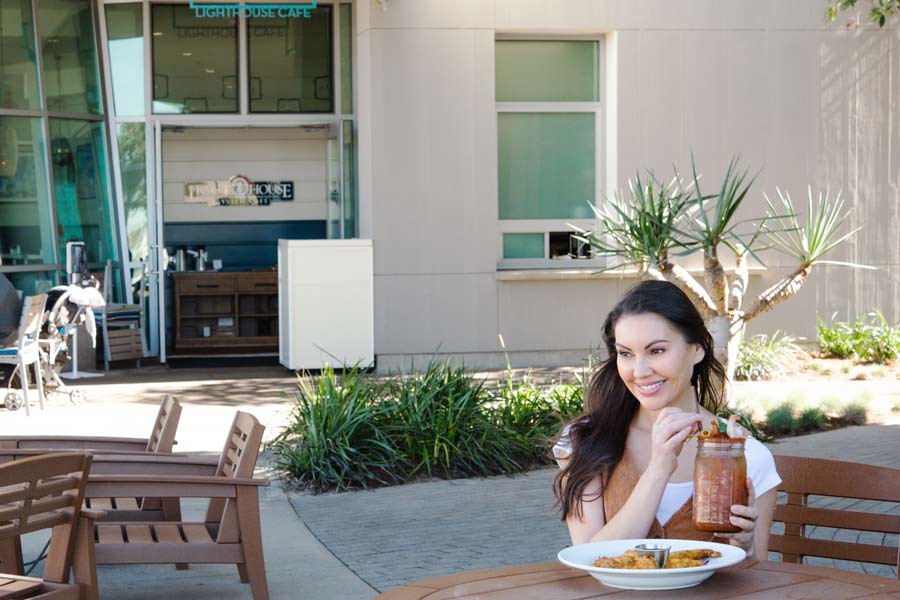 Don't miss the Lighthouse Cafe "Jumbo Jars" offered for brunch!
First, every delicious brunch should begin with spectacular cocktails. The Lighthouse Café certainly knows this because they offer large mason jars called "Jumbo Jars" which are filled to the brim with perfectly curated drinks and paired toppings. We decided to try the Mezcal "Smokey" Maria and the Balboa Rum Punch. The Mezcal "Smokey" Maria is made with their house-made mix, smokey Mezcal, and is accompanied with a shrimp, bacon, jalapeno skewer. That jalapeno comes in handy if you want to drop it into your drink for an extra spicy kick!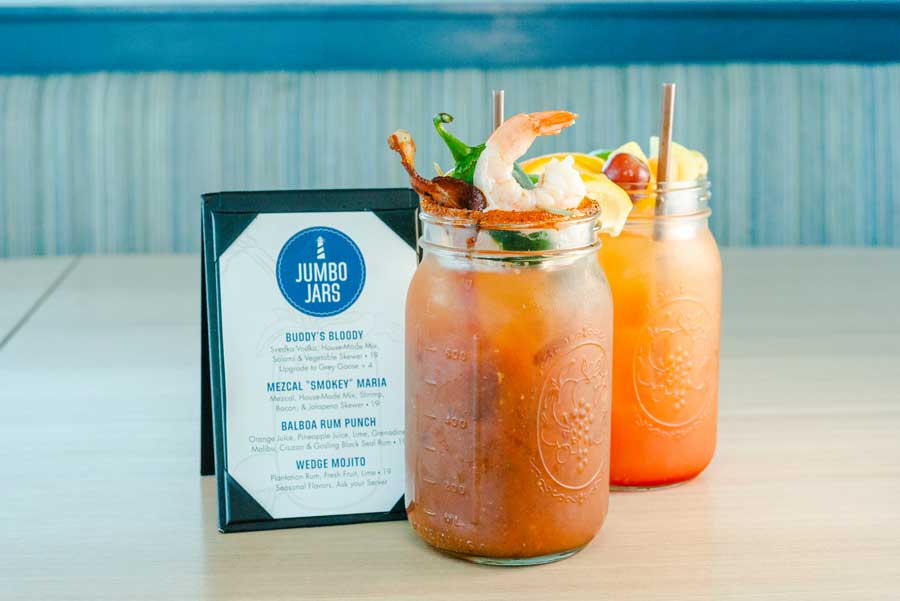 The Balboa Rum Punch is like a tropical island getaway.
The Balboa Rum Punch was the Mezcal's true opposite. It is made with orange juice, pineapple juice, lime, Grenadine, Malibu, Cruzan, and Gosling Black Seal Rum. To finish it off, they top the jar with some lime, lemon, and a skewer of fresh fruits which compliments the drink's perfectly blended citrus and tropical flavors. The Lighthouse Cafe brunch also offers a $17 special for 4 mimosas!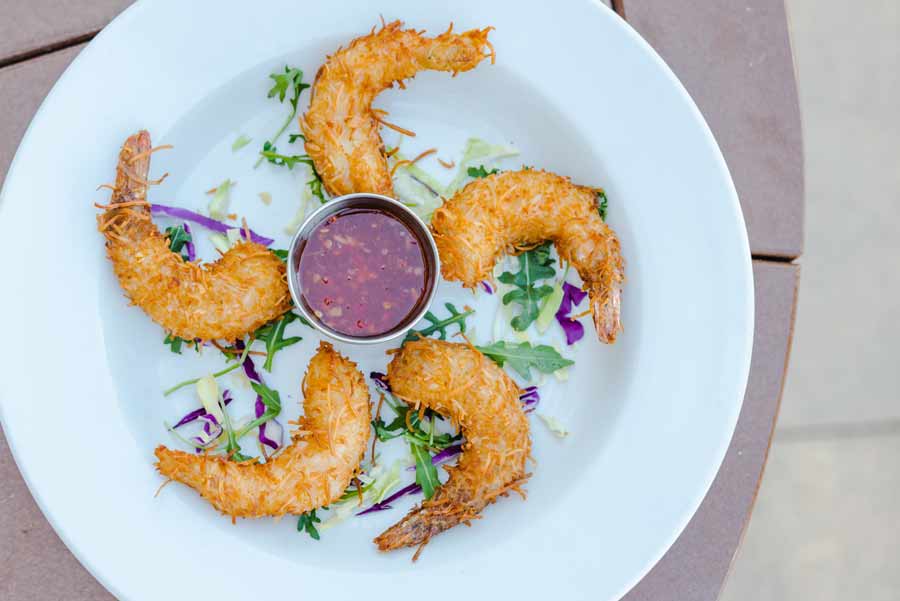 The Coconut Shrimps are the perfect combination of crispy, sweet, and spicy.
For starters, we decided to enjoy the coconut shrimp. These jumbo shrimp are coated in fresh panko coconut batter, with coconut milk, and served with a sweet sambal chili sauce. Everyone at the table agreed, the Coconut Shrimp were delicious and perfectly crisp. This dish had just the right combination of sweet and spicy.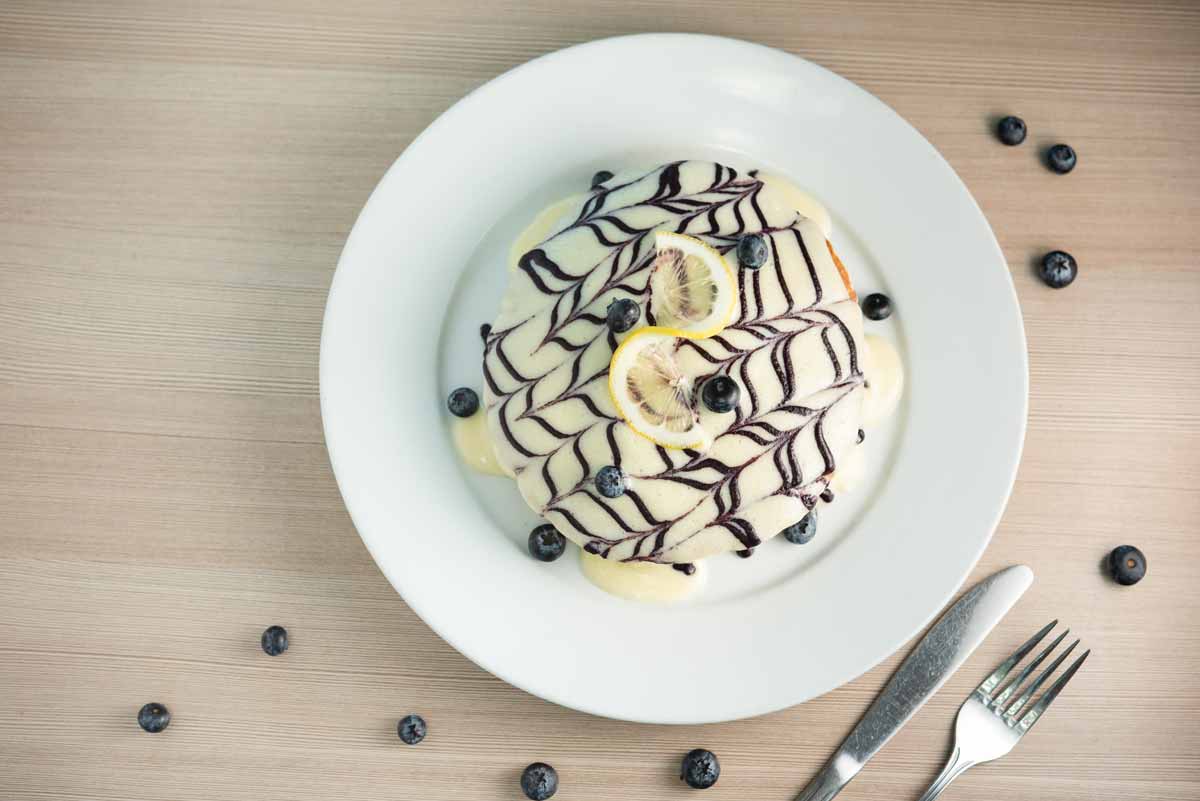 The Lighthouse cafe brunch menu features the most amazing Lemon Ricotta Blueberry Pancakes.
Next, we ordered several entrees for the table to share. I personally could not wait to try the Lemon Blueberry Ricotta Pancakes. These were even more impressive than I expected and drenched in a decadent ricotta, mascarpone, and lemon cream sauce with a blueberry coulis. There were also blueberries mixed in the actual pancakes. Not only was this plate beautiful, but the pancakes were also light, fluffy, and delicious.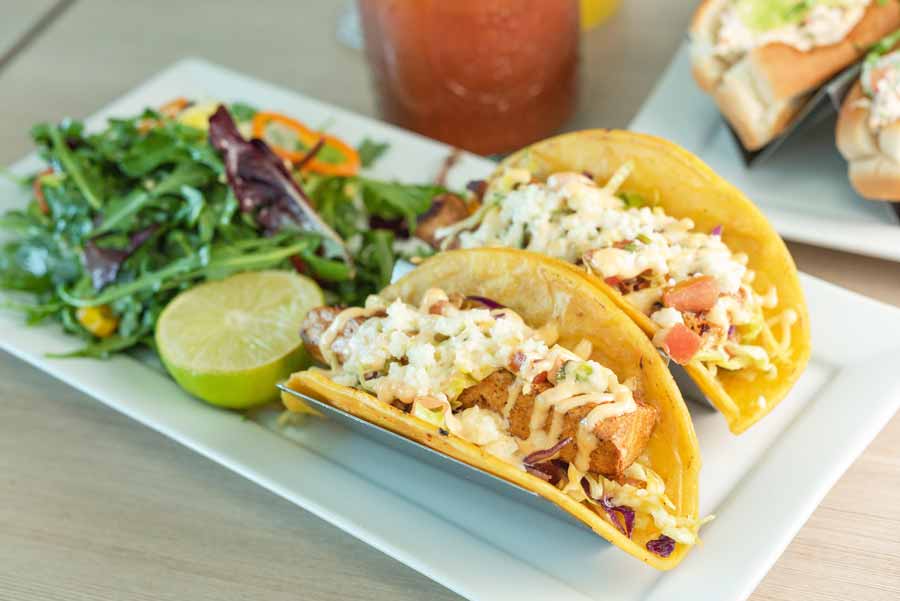 It wouldn't be a coastal brunch if we didn't order the Mahi Mahi fish tacos.
It wouldn't be a true coastal brunch in California if we didn't order some fish tacos. The Mahi Mahi Tacos featured a cilantro-lime coleslaw with chili aioli and queso fresco. We even enjoyed the petit salad it was served with. My favorite part of the Mahi Mahi Tacos was actually the fresh corn tortillas they were served on.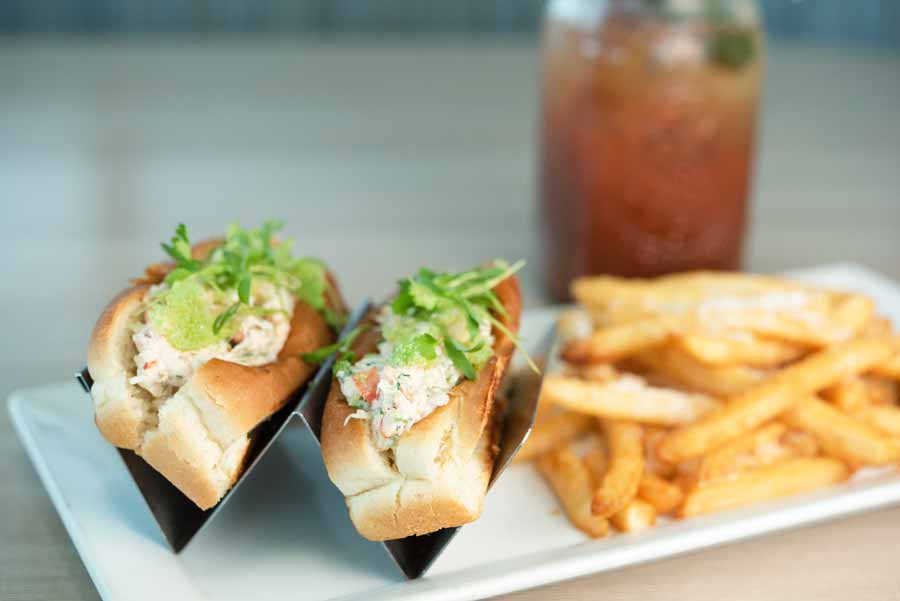 No coastal brunch would be complete without Lobster Rolls!
We also had to indulge in the Lobster Rolls which I always order any time I see them on a menu. The Lobster Rolls from the Lighthouse Cafe brunch menu feature a rich lobster salad made with tarragon aioli and served with parmesan fries. I especially enjoyed the wasabi caviar accented on top which added a nice texture and pop in each bite.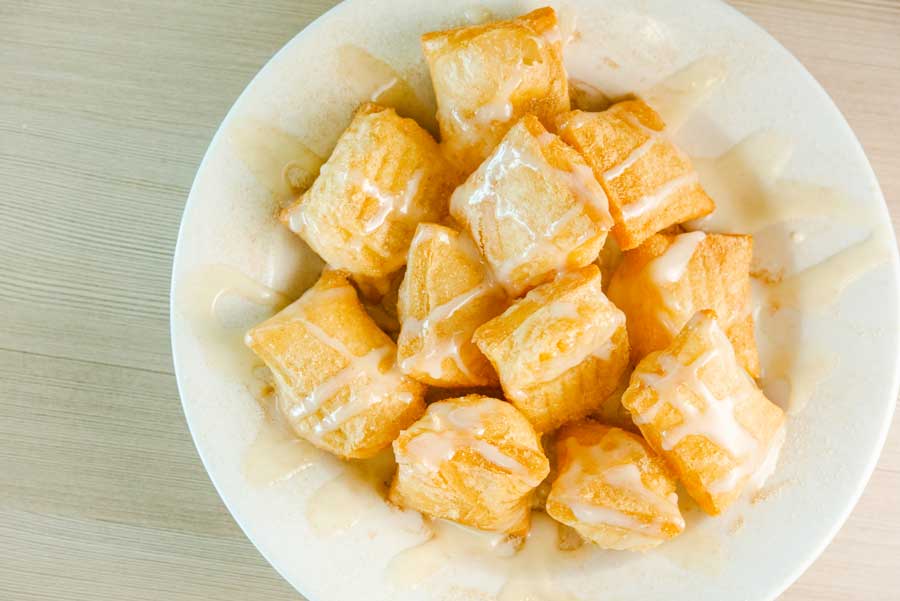 For a sweet ending, we tried the beignets.
Finally, for a sweet ending, we decided to finish brunch with the sweet cinnamon beignets. These beignets are not like your traditional beignets but are light, crispy, and flaky. I actually prefer them to traditional beignets which are a bit denser. Even though we were absolutely stuffed, we all managed to find room for these golden brown cinnamon treats.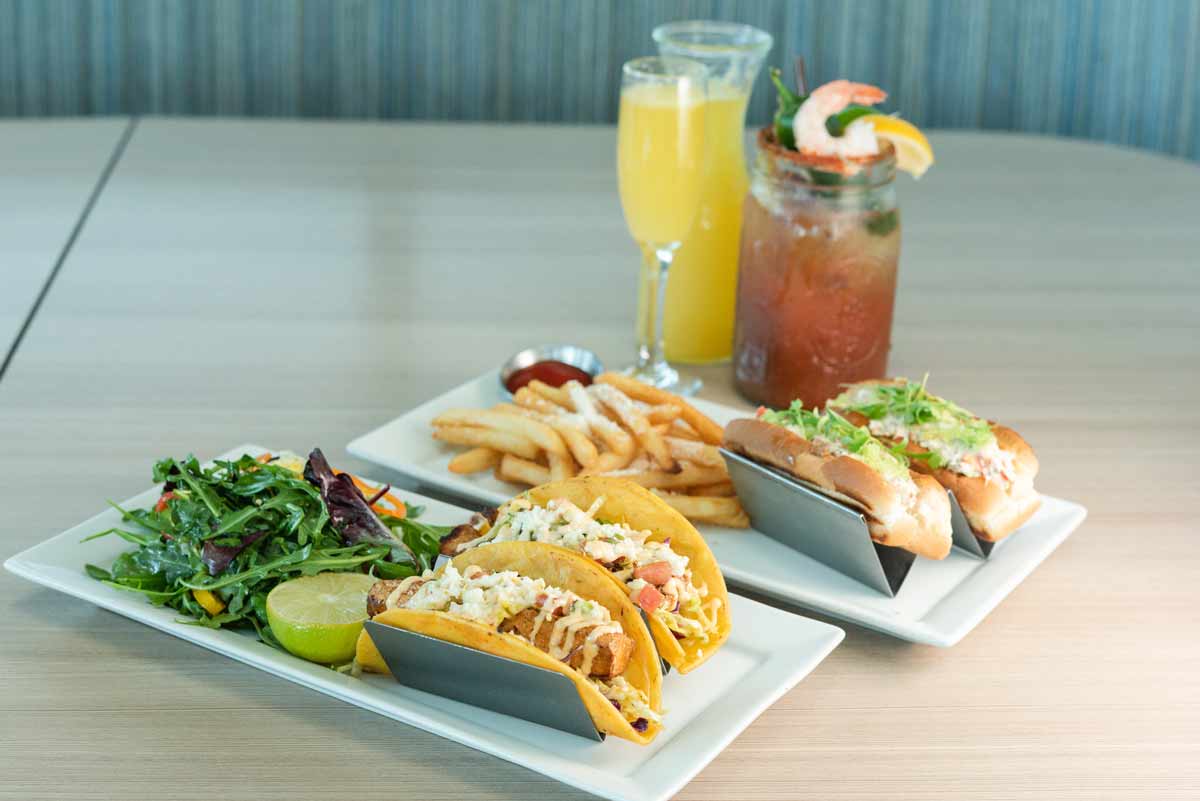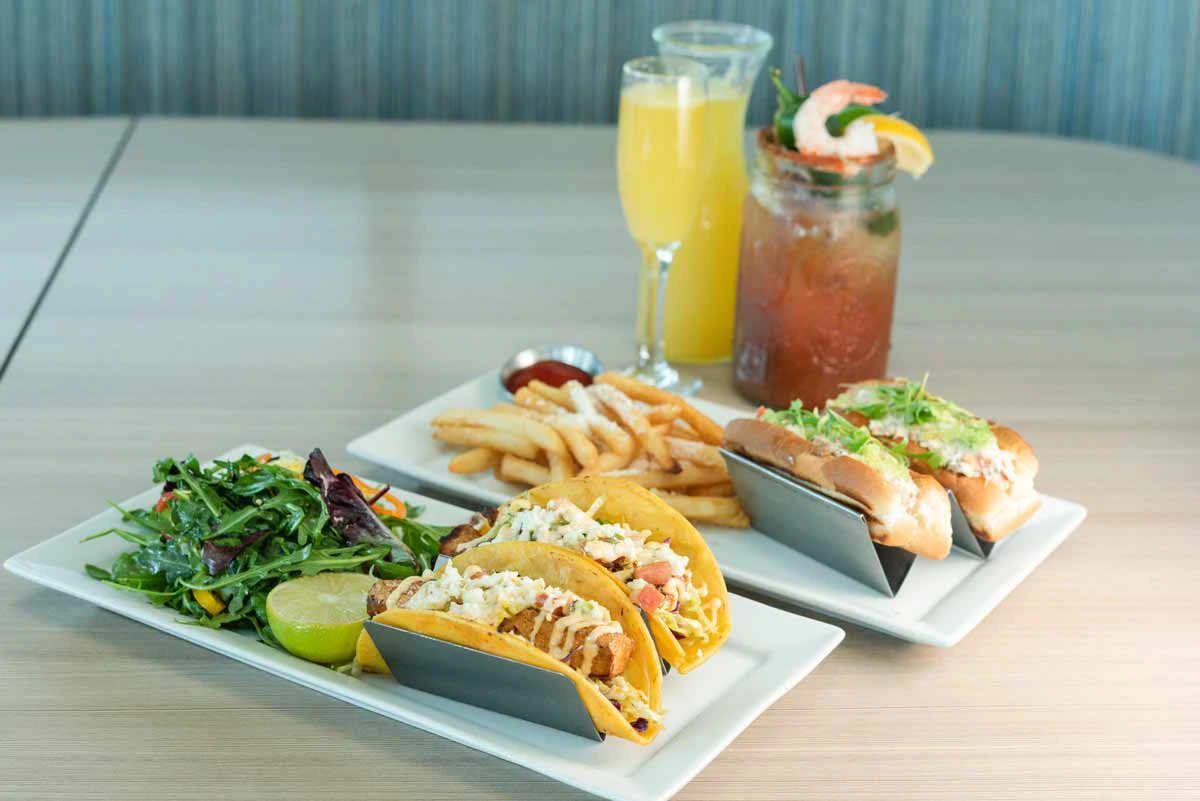 Lighthouse Cafe does not take reservations on weekends for brunch. Instead, you can join their waitlist on Yelp before you head over. Through Yelp you can set a reminder when you want to join the waitlist. I recommend joining an hour before you plan on arriving. You can view the entire Lighthouse Cafe brunch Menu for a look at all their delicious selections.
Marina Park
1600 West Balboa Blvd
Newport Beach, CA 92663
949-933-1001