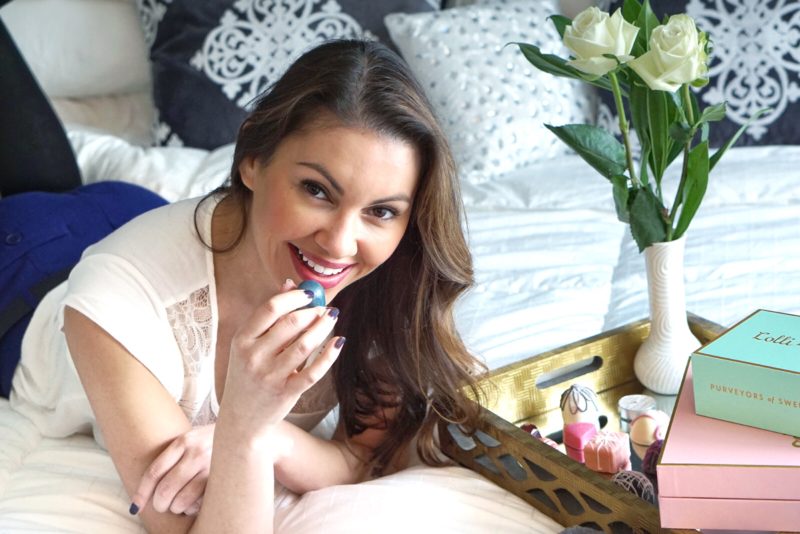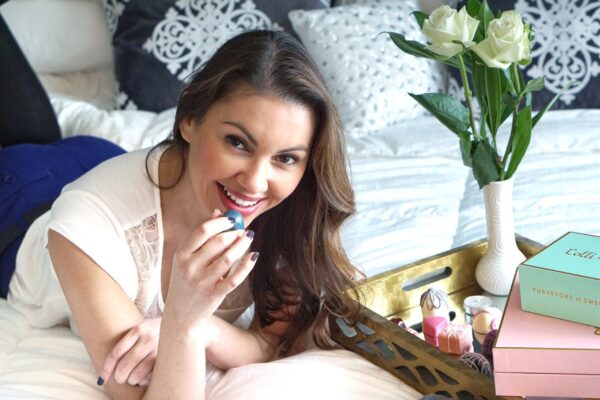 Valentines Day is just around the corner and super trendy candy store Lolli & Pops could not have picked a better time to grace Orange County with their presence. Located in the Mission Viejo Mall, Lolli & Pops delivers all your favorite candy and features specialty candies with a new twist.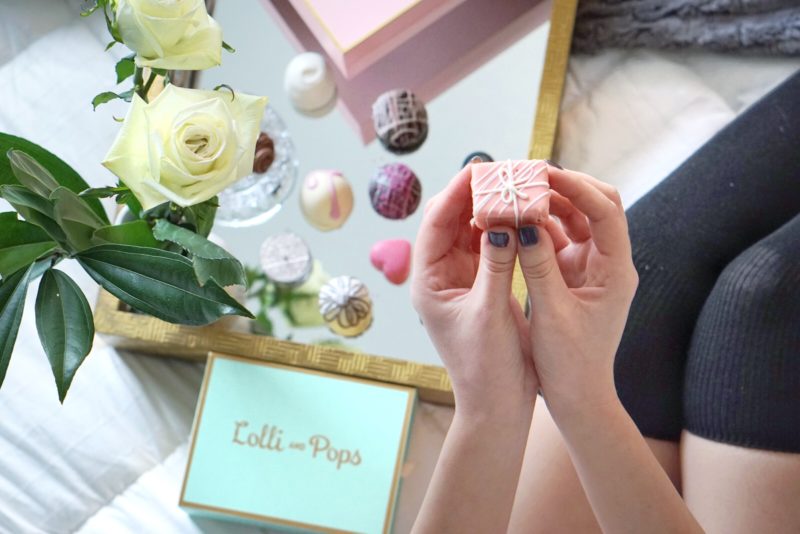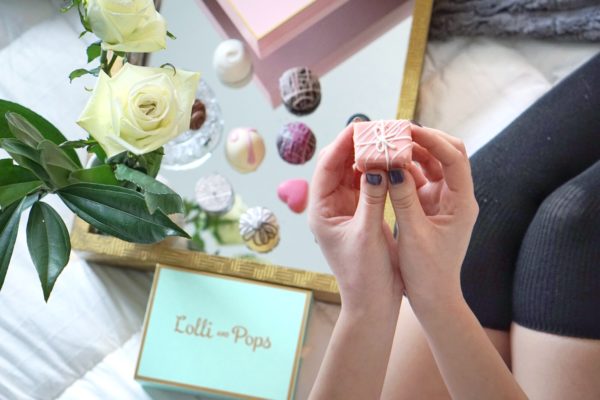 It may come as no surprise that I keep a special stash of candy in my home and enjoy a little snack almost every night. I love everything from chocolates to gummies, though I always prefer just the white gummies. Luckily at Lolli & Pops beggars can totally be choosers. Technically I can fill up a bag with nothing but pineapple white gummy bears. Once looking at all the selections, however, you"ll notice that this store carries some seriously tasty gummy's you've likely never tried before. My favorites were the Rose Champagne, Grapefruit, & Strawberry. These gummy bears are likely to be the most delicious gummies you've ever tried.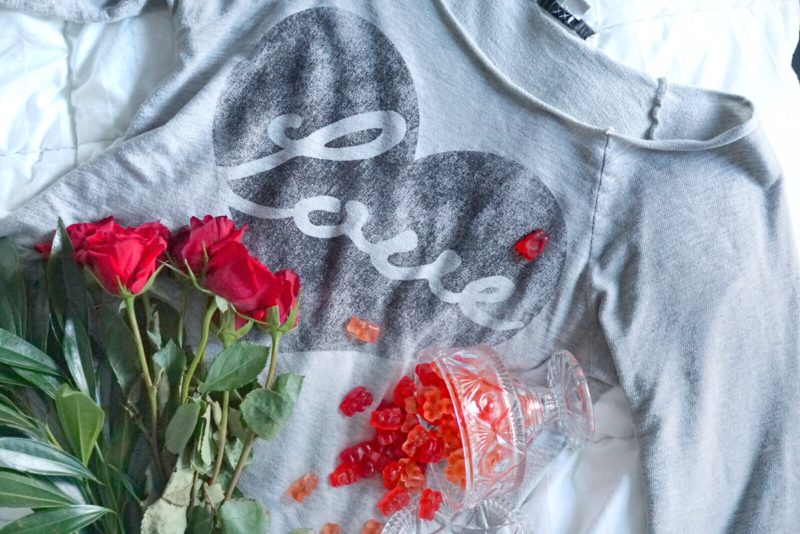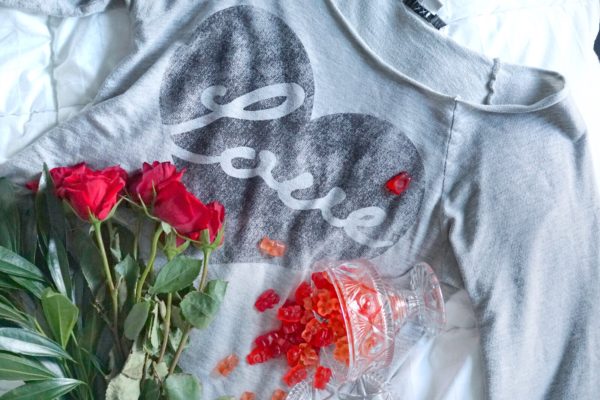 Pictures with my Rose Champagne gummy bears is my favorite relaxed sweater from Forever 21, which is sadly sold out, but here are some I found that are similar!

Now if chocolate is more your thing then boy are you in luck. At Lolli & Pops, you will be able to choose from the most beautifully crafted chocolates you've ever seen. If you are picking up some chocolates and flowers for Valentines Day then these chocolates are hands down going to impress anyone who is lucky enough to receive them. They are almost too pretty to eat. Lolli & Pops is basically the Tiffany's of Candy Stores. Everything comes so beautifully packaged you"ll want to keep the box and the bag long after the chocolate is gone.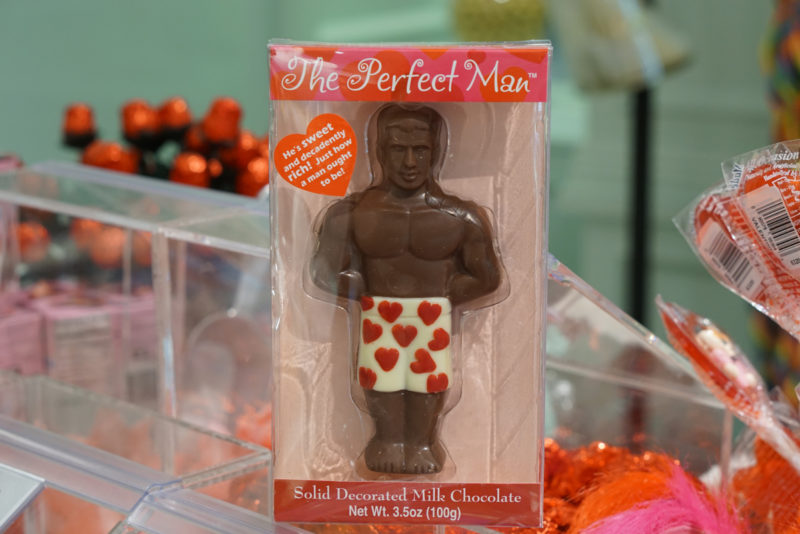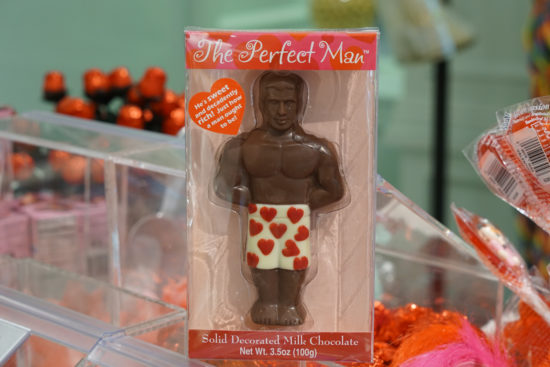 They even have some fun gifts for all your single friends. This delicious chocolate man reads "He's sweet and decadently rich. Just how a man ought to be"! Don't you just love when your food comes with a good side of humor?
You can literally find everything here from vintage 90's candy like pop rocks to artisan flavored cotton candy, like green matcha. It is truly a unique and one of a kind sweet shop and I'm thrilled that they've come to Orange County.If you live in Los Angeles you can also find a Lolli & Pops at Sherman Oaks Fashion Square and the Glendale Galleria.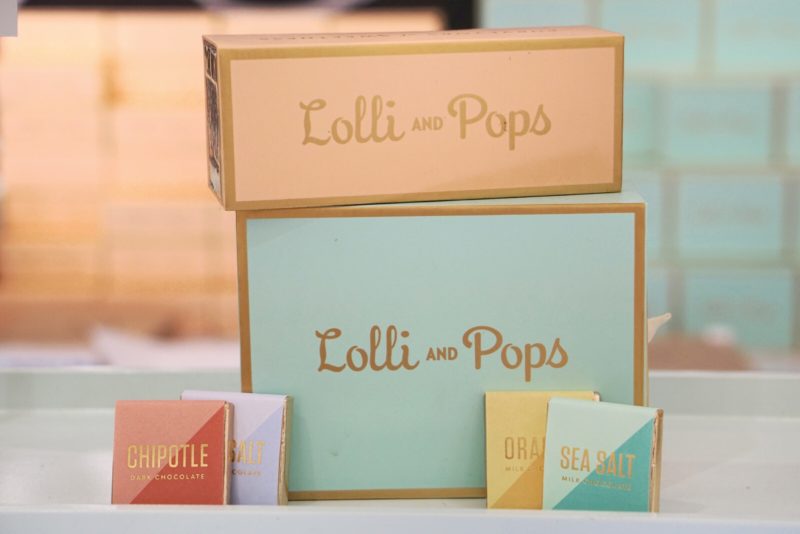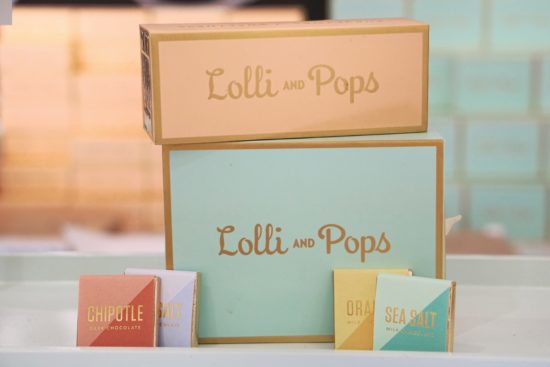 Lolli & Pops
362 Shops at Mission Viejo
Mission Viejo, CA, 92691
What are some of your favorite candies? What will you be getting your loved one for Valentines Day?