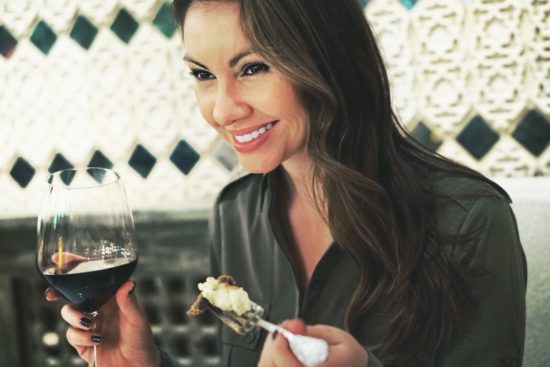 I don't think there is one person in all of Newport Beach who hasn't dined at Red O. It is practically an Orange County staple with their delicious upscale Mexican cuisine and beautiful decor. The second you step inside Red O you will feel like you've been whisked away to an exotic land and forget that you're even in California. You already know you will be coming here anyway so Restaurant Week is the perfect excuse to plan a night out and enjoy all your favorites for an amazing deal!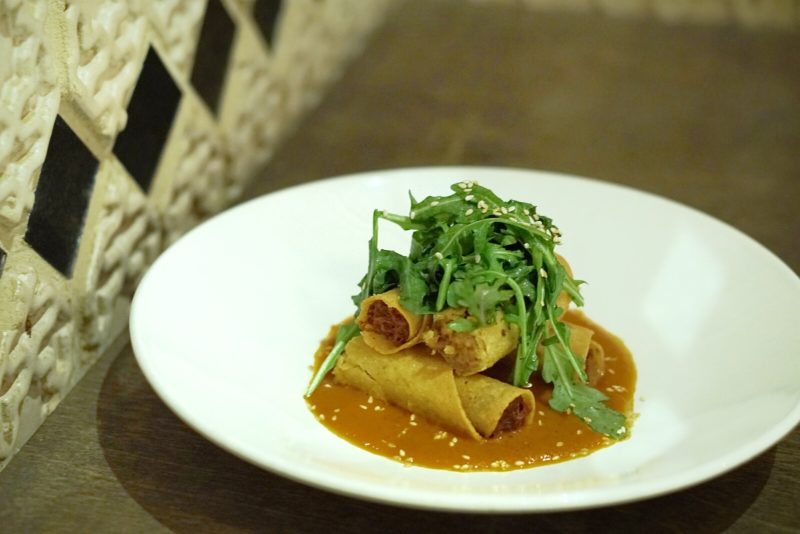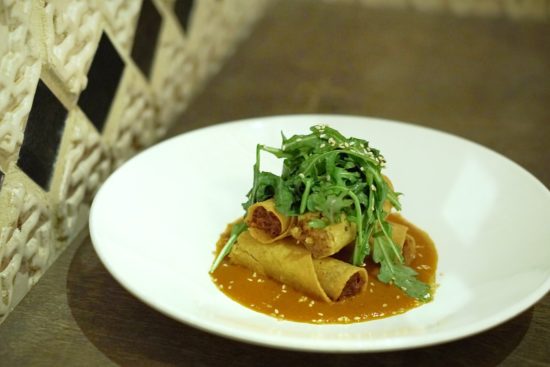 Slow-cooked duck leg, tomato-árbol chile sauce, wild baby arugula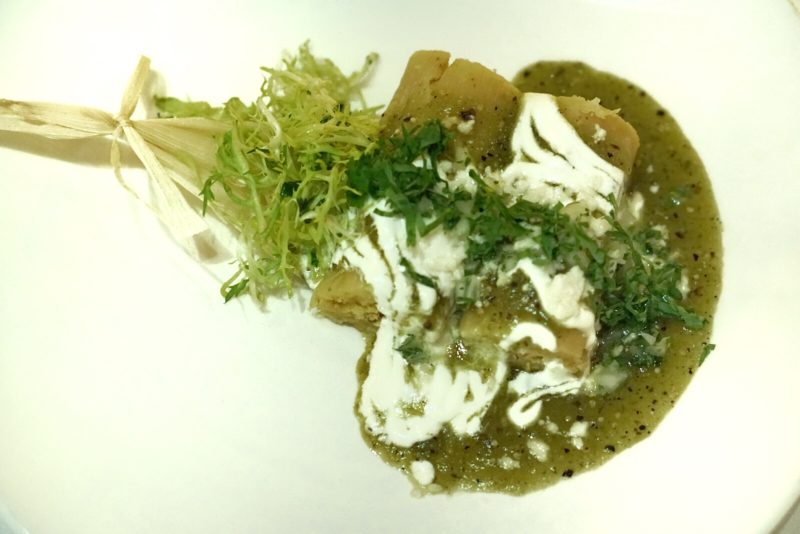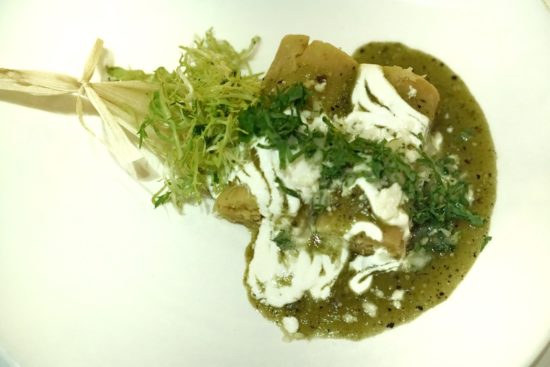 Fresh ground corn masa, steamed in corn husks, tomatillo salsa
Red O's Restaurant Week menu features two of my favorite appetizers which are available on both their lunch and dinner menus. The Duck Taquitos are a genius creation. My taste buds immediately jump for joy whenever I see duck on a menu and these are an absolute must try. I get them every single time I visit. I also love the Corn & Goat Cheese Tamales served with the most perfect tomatillo salsa. Just look at that beautiful presentation. I promise it tastes even better than it looks!
For the main course you can choose between the 6oz Filet Mignon, Carnitas in Red Chili Guajillo, Enchilada Suizas, or the Pescado Del Dia. I love that there are so many options and you really can not go wrong with any of these selections. I absolutely love the filet at Red O which is always cooked to perfection. It is completely impossible to go wrong with this selection. Their steak quality is simply excellent and is by far my favorite. However, if you are not into red meat then you will also love their Enchilada Suizas. Let's be honest, who doesn't love anything smothered in cheese? Every dish they have on their menu is excellent so you will just have to decide chicken, steak, pork or fish. Either way, you can not go wrong.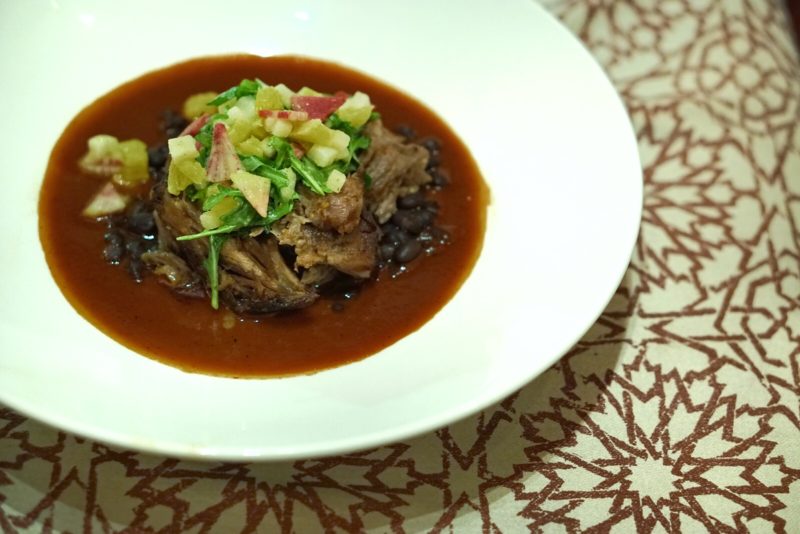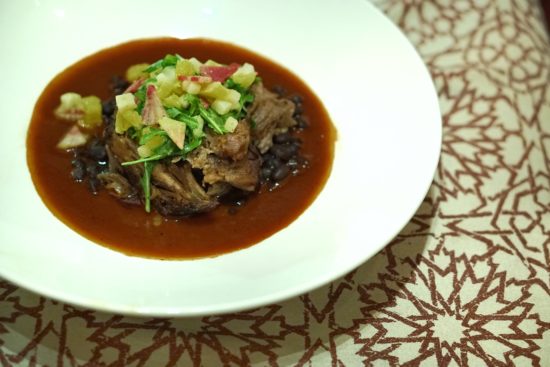 Slow-cooked Salmon Creek Farms pork, orange-guajillo chile sauce,
Black beans, jicama-citrus salad
By now you are likely completely stuffed, but make sure you save room for dessert. This fresh berry tart is extra special. Unlike most tart's that use a custard filling, this tart is made with chocolate! I have beautiful dreams about this dessert so believe me when I tell you it is amazing. You will absolutely not want to share so be prepared to protect your tart at all costs.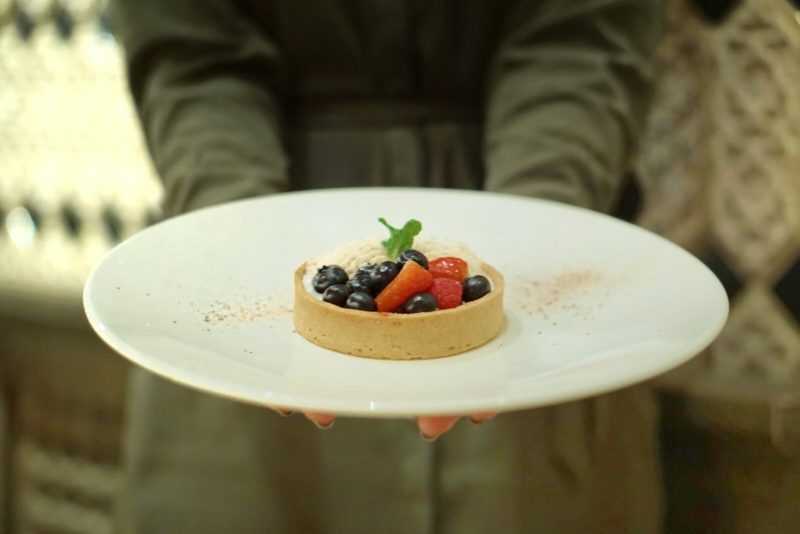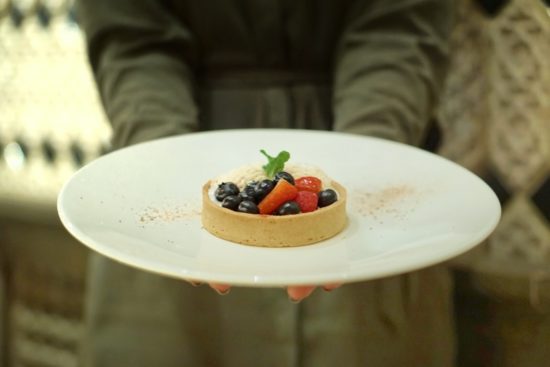 Which dishes from Red O do you want to sink your teeth into?
Red O
Newport Beach Restaurant Week 2017 Menu $20 Lunch | $40 Dinner
143 Newport Center Drive
Newport Beach, CA 92660
(949) 718-0300