Back by popular demand, SideDoor is continuing their monthly cheese takeovers. These cheese-focused events have been an enormous success. The next event will begin on Wednesday, February 21 and will be highlighting the Beehive Cheese Company. Guests will be able to take part in this special monthly event the third Wednesday of every month.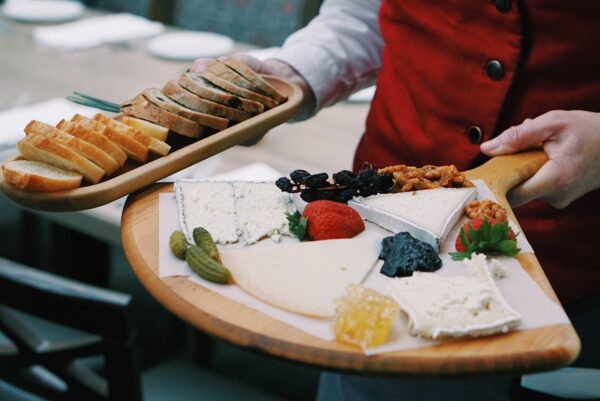 The Beehive Cheese Company showcases unique flavors from the region of Utah.  Some of their cheese include "Barely Buzzed" a unique espresso and lavender hand-rubbed cheese with subtle notes of butterscotch and caramel. Guests are also sure to love their award-winning cheese Seahive, which is hand-rubbed with local honey and Redmond RealSalt®. Furthermore, the Beehive Cheese Company has 12 delectable kinds of cheese and we can't wait to experience which ones cheese monger Tracy Nelson selects.
If you've never had the opportunity to attend one of Sidedoor's monthly cheese takeovers then you've seriously been missing out.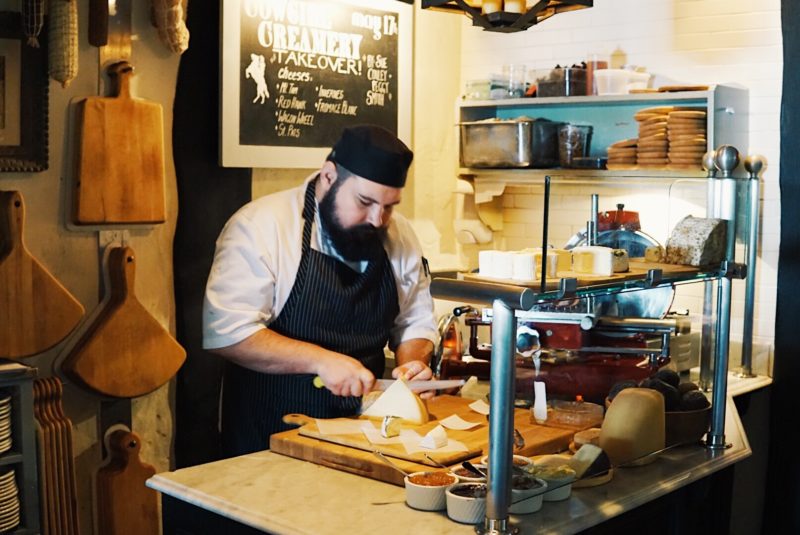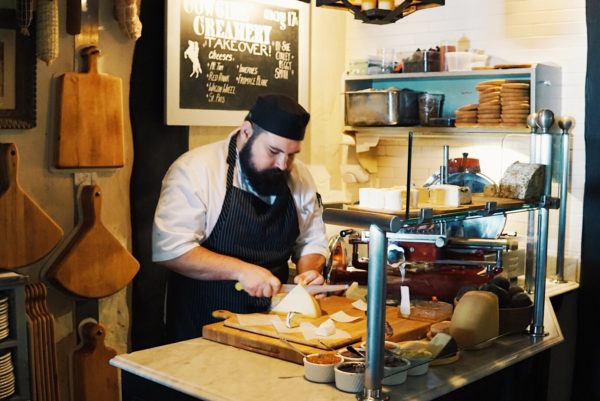 In fact, I have been attending for the last several months and I am constantly impressed by the vast variety and selections presented. It is truly inspiring to dive into the world of cheese as well as learn about the complicated process that goes into making each variety truly one of a kind. My personal favorite is the Humbolt Fog goat cheese, especially when paired with the subtle, sweet crunch of honeycomb.
Tracey Nelson, SideDoor's own certified cheese-monger, is the mastermind behind all of these amazing cheese pairings. In fact, Tracey handpicks each cheese to ensure that the flavor profile in every bite is perfectly crafted. Throughout the monthly Cheese Takeovers, Tracey will be on hand to educate guests on the various cheeses presented.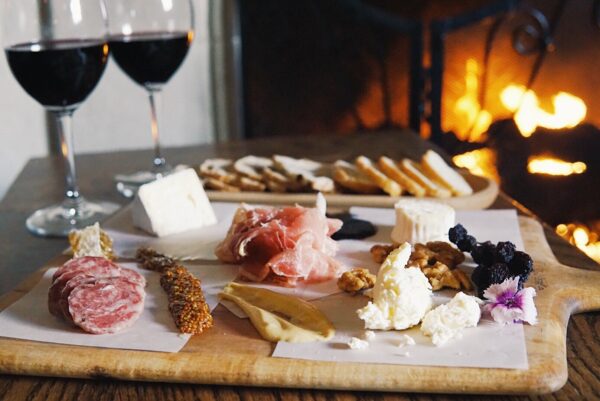 As shown above, one of my favorite items is the 5 piece cheese board. This board comes adorned with a variety of accompaniments including warm bread, fresh berries, toasted nuts, and creamy jams. Each item is hand-picked to pair perfectly with the featured cheeses.
Each featured cheese will only be available the 3rd Wednesday of each month on a first come, first serve basis. SideDoor opens at 4:30pm and their Cheese Takeover will continue all night as long as there is cheese to serve!
SideDoor has chosen to feature these creameries in the upcoming months of their Cheese Takeovers:
Wednesday, February 21 – Beehive Cheese Co. (Uintah, UT)
Wednesday, March 21 – Cato Corner Farm (Colchester, CT)
Wednesday, April 18 – Cascade Creamery (Leavenworth, WA)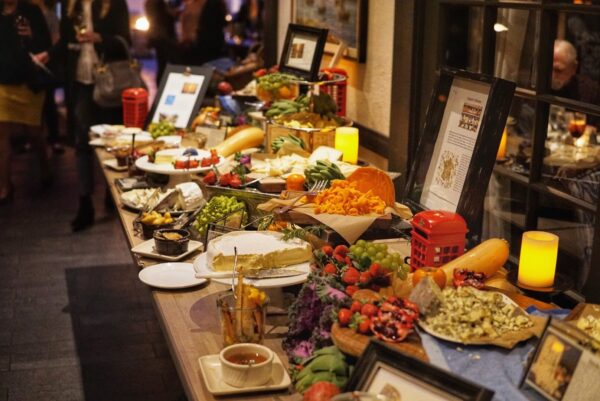 Finally, don't forget that all of these great creameries showcased culminate with an ultimate cheese party, highlighting all the creameries featured in the series. Each month leading up to the ultimate cheese party, a different creamery has the spotlight.
I hope to see you there! For more information please visit SideDoor's website here.