If you live in Southern California there is not a chance you haven't heard of Porto's Bakery. Maybe you've seen the lines wrapped around the building all hours of the day or you've been one of those patrons waiting for your chance to take home a box of their amazing Cuban pastries. What's even more intriguing than the delicious pastries from Porto's Bakery is the inspirational story of how Portos Bakery became the number one bakery in Southern California.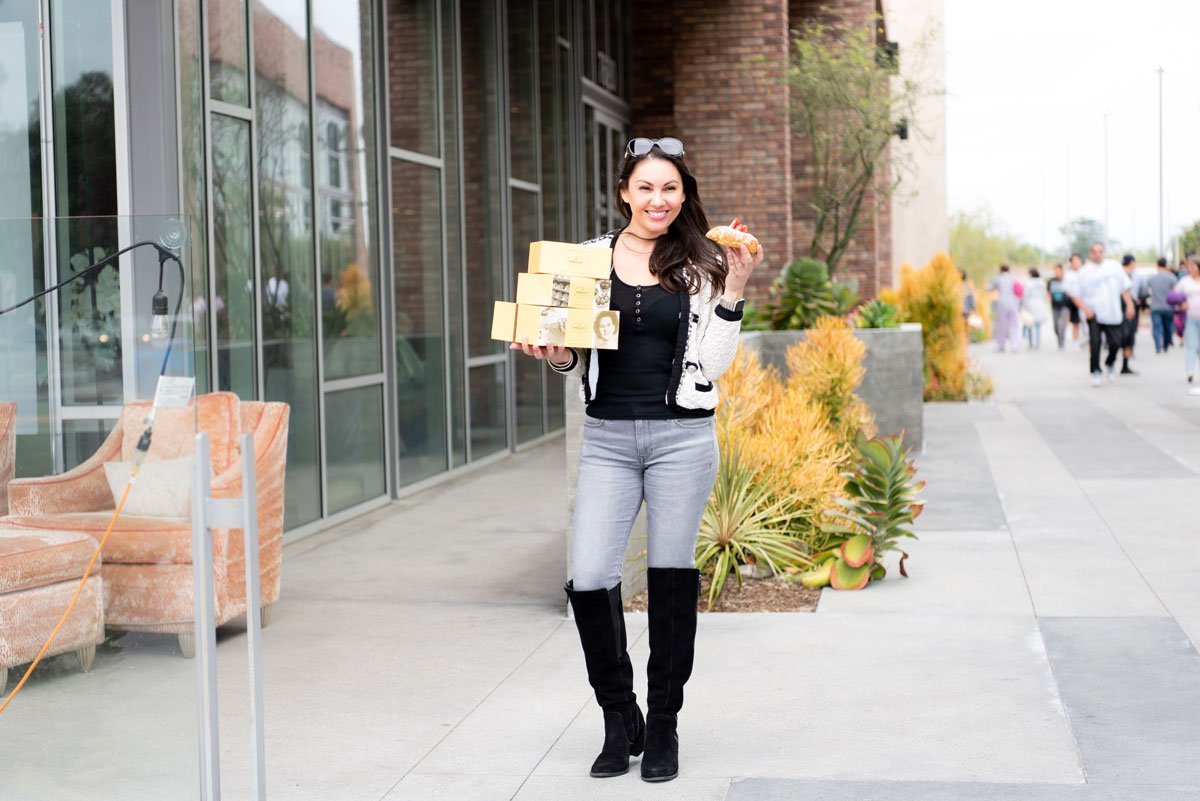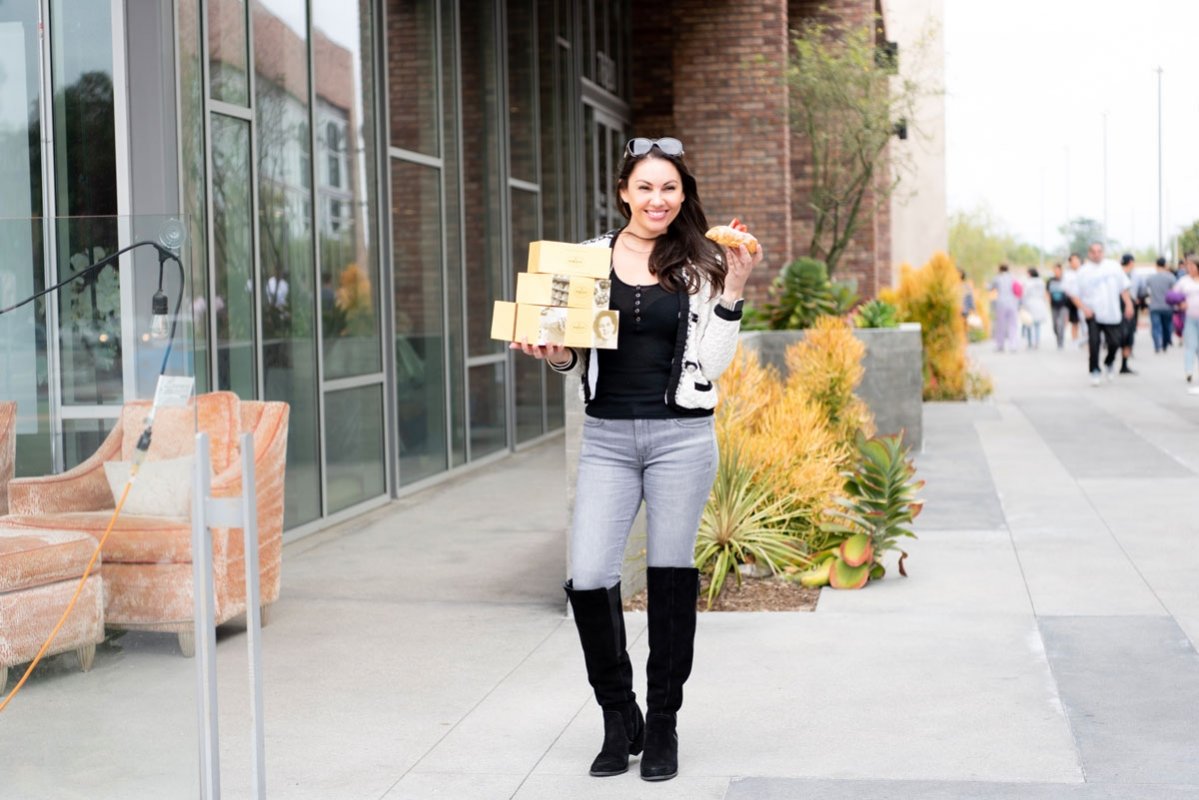 Rosa Porto grew up in a communist Cuba where the government would give each household strict compensation for each month's living expenses. The government to this day even rations what you are allowed to receive from the grocer's to feed your entire family. As a result, Cubans sell goods on the black market to raise additional income. Rosa Porto grew up learning her mother's delicious recipes and began baking her now famous Cuban pastries for neighbors and friends. She even had to purchase the ingredients to make her famous pastries from the black market. It wasn't long before word spread of how amazing Rosa Porto's pastries were. Soon she was able to grow a wonderfully loyal following. 
Rosa Porto arrived in California with nothing but the clothes on their backs.
Eventually, after many years of living in Communist Cuba, Rosa Porto and her family were granted permissible to emigrate into the US. They arrived in California with nothing but the clothes on their backs. In time, the word of Rosas' amazing pastries traveled to California. Rosa began selling her baked goods outside of her small home with customers lining up in droves. In 1976 the first Portos Bakery opened on Sunset Blvd in Echo Park. Even after retiring, Rosa Portos three children have continued her legacy by helping the business expand with four additional locations in Glendale, Buena Park, Downey, and West Covina.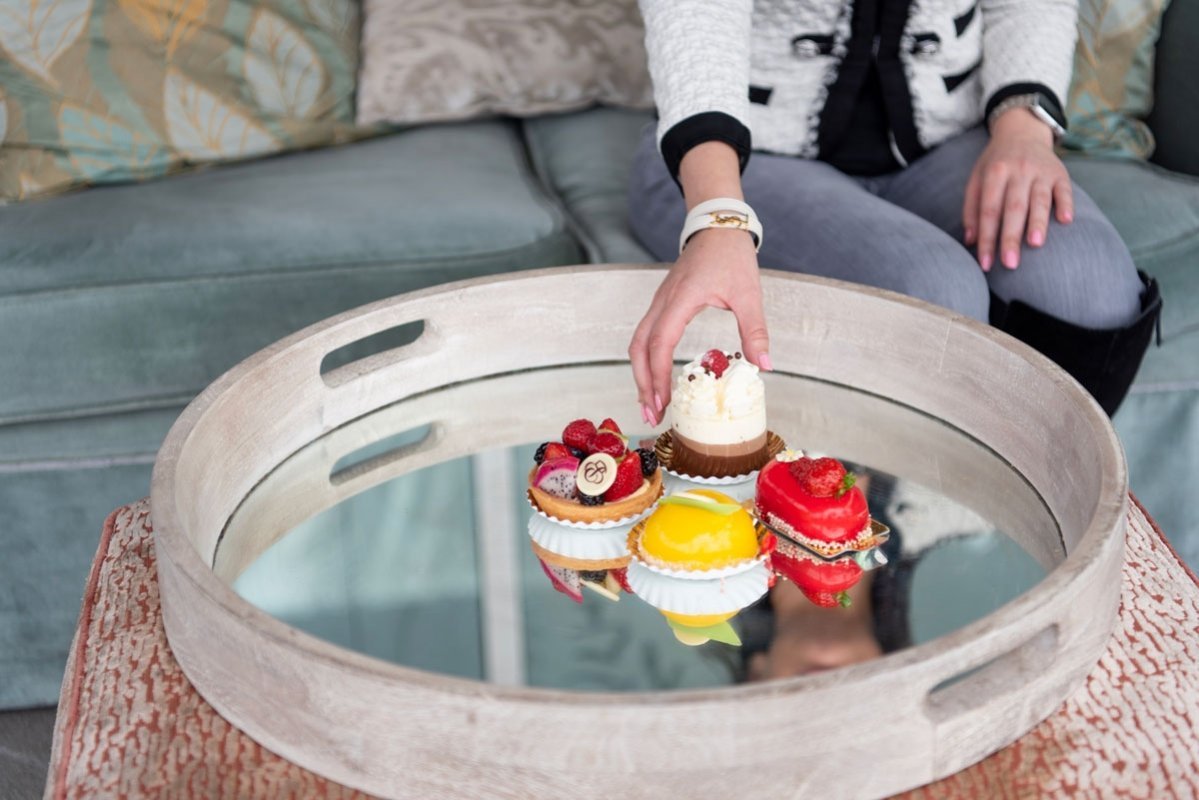 It wasn't long before Rosa started selling her pastries outside her small home.
I recently had the privilege of skipping the incredibly long lines to visit Porto's Bakery in Buena Park. This was my first time visiting. Had I known the deliciousness my taste buds were about to experience, I would have gladly waited in that line much sooner.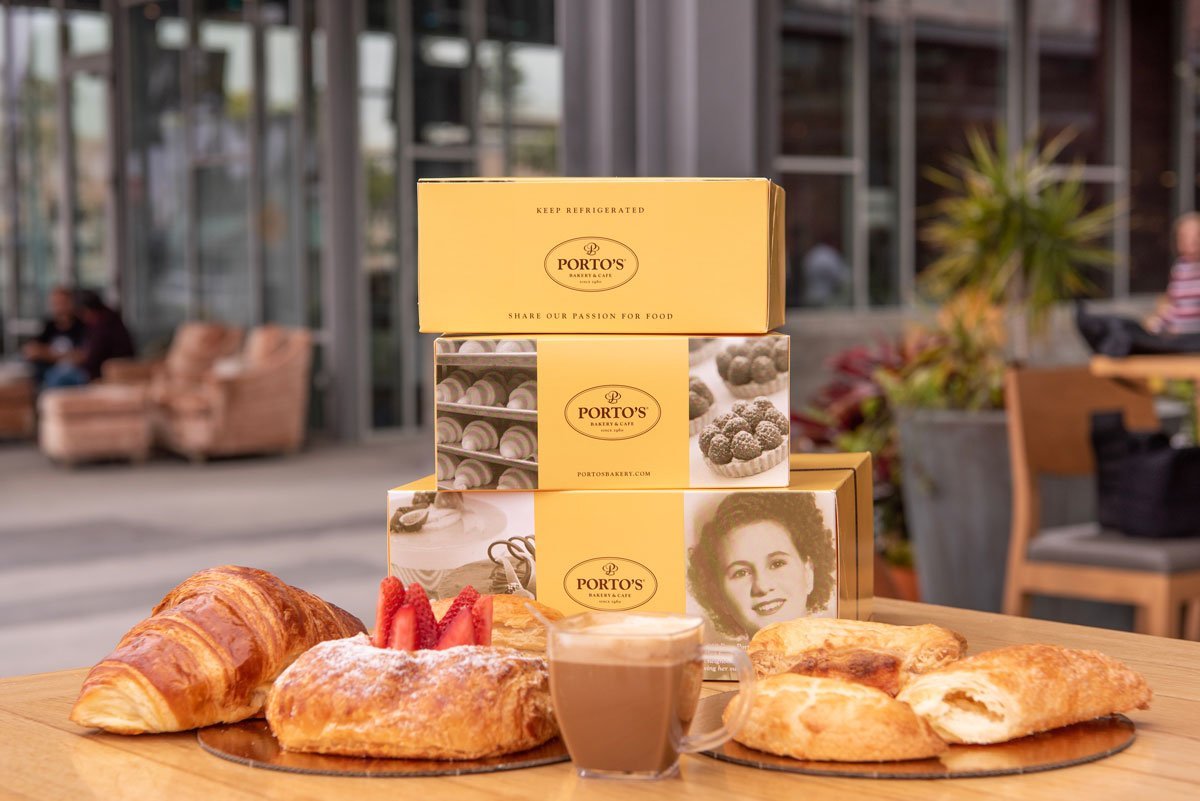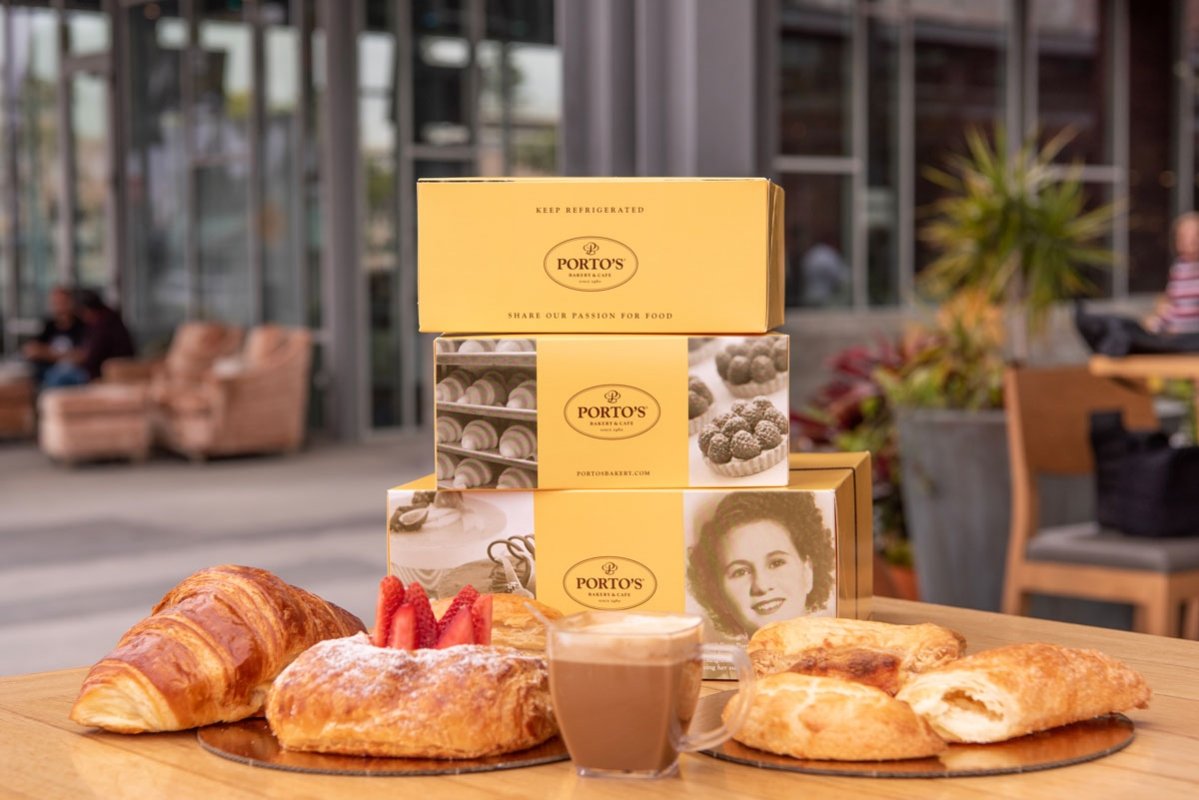 Portos Bakery has many pastries you might somewhat be familiar. They all, however, have a unique twist that delightfully represents their traditional Cuban roots. A perfect example is their Guava Cheese Strudel and Cheese Rolls. These resemble a fresh cheesecake reminiscent filing but much more homemade and less processed. They make all of the ingredients fresh and from scratch which you can view in their enormous glass window kitchens.
Some of their most popular items include cheese rolls, dulce de leche shortbread cookies, meat potato balls, and pineapple empanadas.
In the photos shown above, you will see a variety of their most popular items including Porto's Cortadito espresso, fruit tart, cheese roll, strawberry mousse, mango mousse, dulce de leche, butter croissant, meat potato ball, chocolate strawberry croissant, pineapple empanada, and the meat pie. My personal favorites are the Guava Cheese Struedal, Dolce de Leche shortbread cookies (amazing), and fruit tarts. If you enjoy a unique espresso drink you should try the Cortadito. The Cortadito is two espresso shots with a sweet touch of condensed milk which I loved.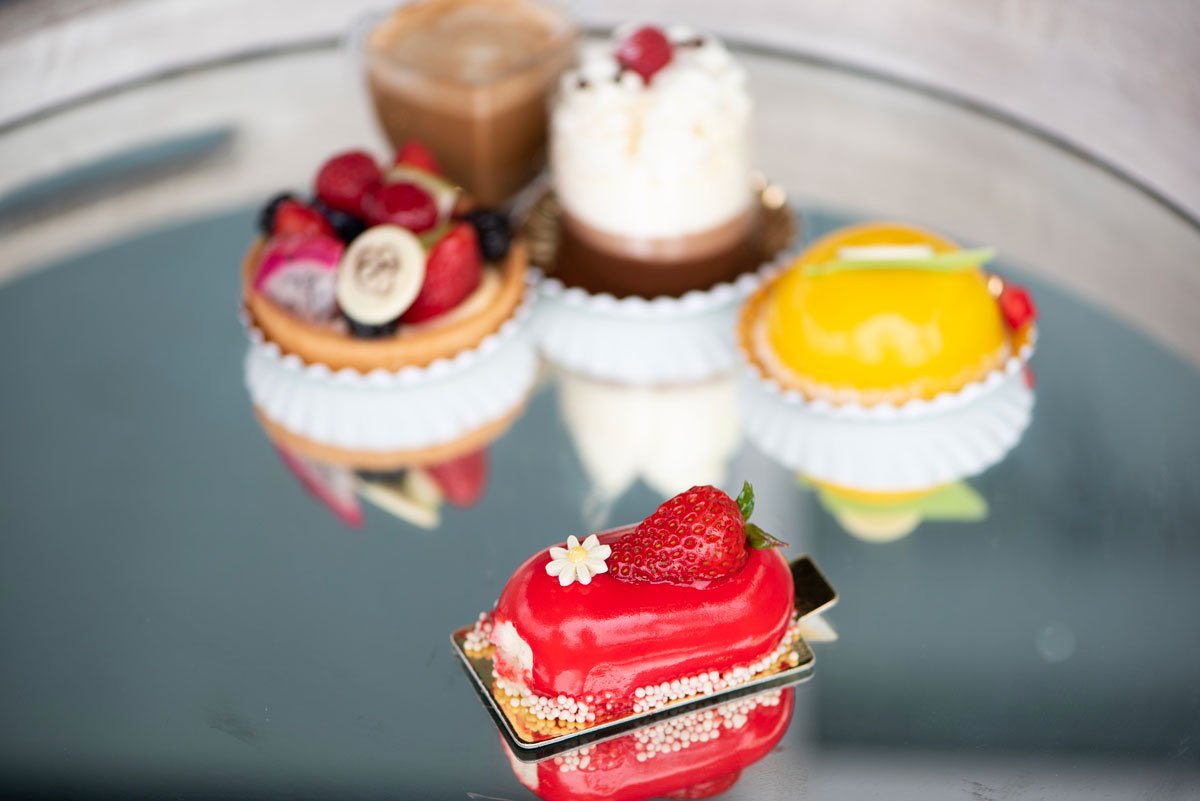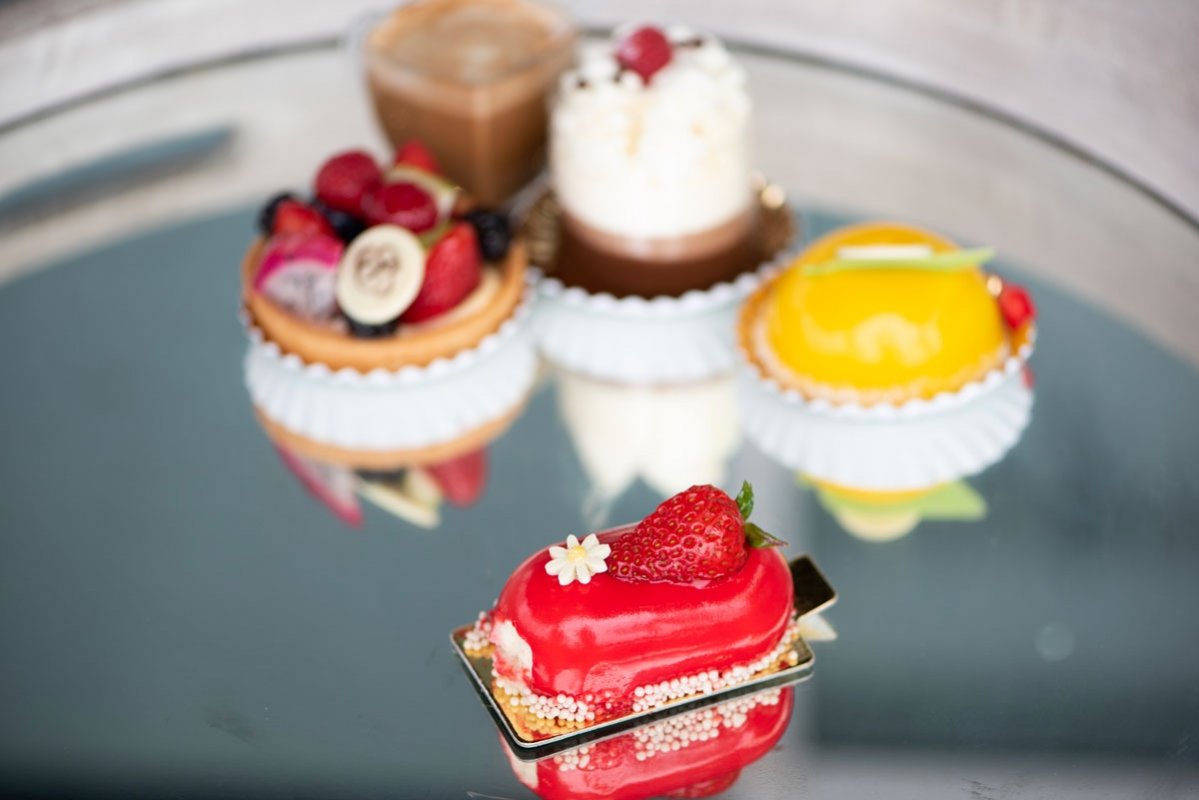 If you're looking for savory options you will love their Potato Balls filled with meat or cheese. Our table went crazy for these. They also have meat pies in pastry dough as well as an assortment of specially curated sandwiches. Whatever you choose you will not be disappointed. 
Next time you are in Buena Park, California you'll definitely want to head over to Porto's Bakery.
I absolutely love an inspiring story and feel so privileged to live in Southern California where we are able to experience such a wide variety of cuisines. I never could have imagined how completely amazed I would have been after trying these pastries. Next time you are in Buena Park, California you'll definitely want to head over to Porto's Bakery. I promise it is well worth the wait. In fact, stop by after Knotts Berry Farm and bring a box home for the entire family!