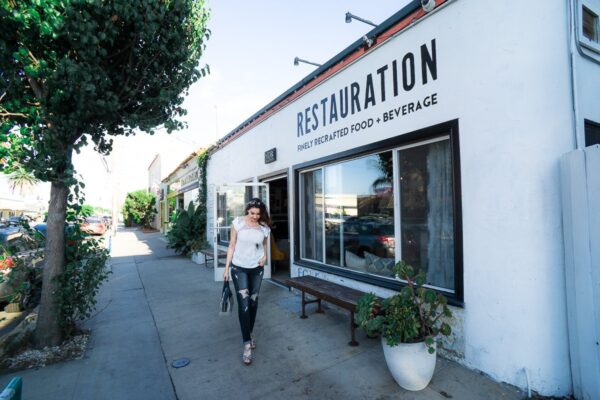 At the last two food events I attended, Restauration in Long Beach presented a unique dish that was a crowd favorite and hard to forget. This memorable dish reimagined the tradition doughnut by offering their own savory twist.  It was one of those dishes that encourage you to want to visit a restaurant again and again. I, of course, contacted the restaurant and set up a time to feature Restauration and cover everything they had to offer. Most of all I wanted to introduce one of their very tasty and unique dishes, the Oxtail Doughnuts.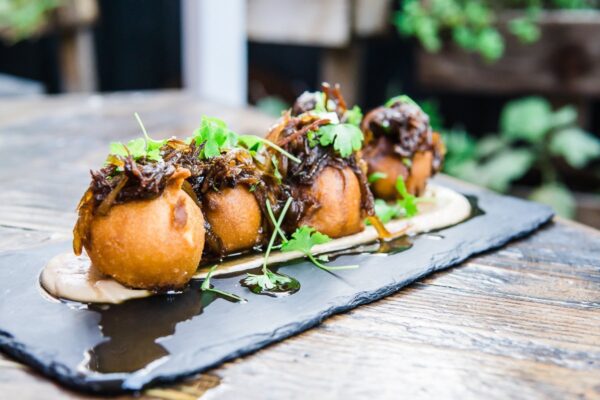 Restauration in Long Beach reminded me of a local hipster joint you would find in Silver Lake or Echo Park. You can immediately tell that this is a local hotspot. You almost get an LA vibe that the staff is doing you a favor by letting you try their food. While I could definitely do without the typical LA vibes, I still recommend stopping by to indulge in their most popular dish.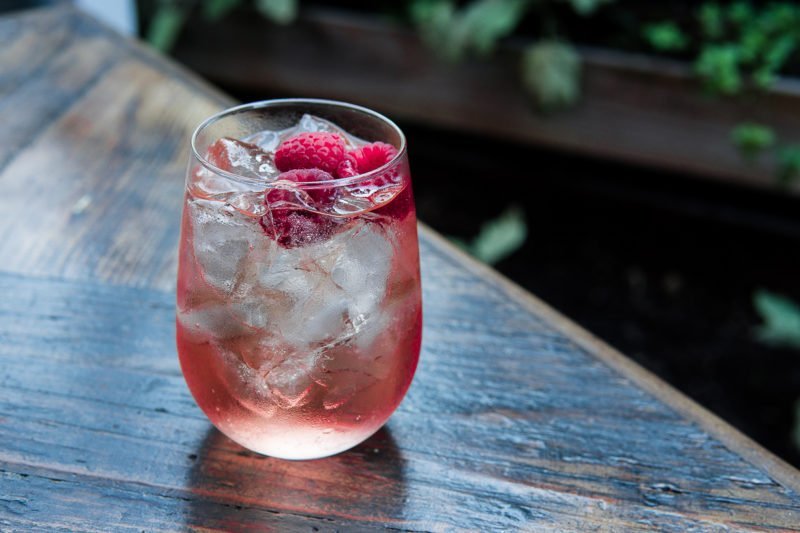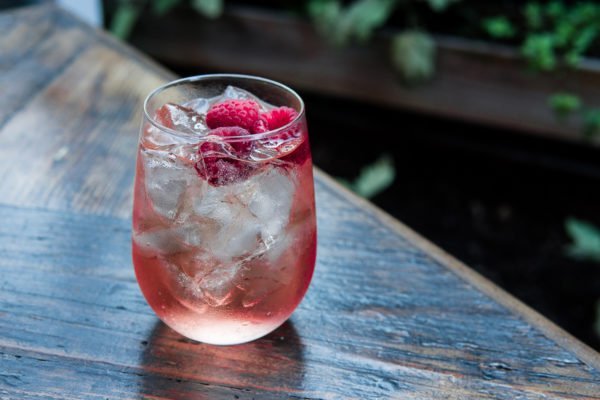 The Oxtail Doughnut is comprised of a house made salted drop doughnut, black garlic salsify puree, brown sugar, and oxtail jam. This unique dish is innovative, memorable, and of course delicious. They introduced this dish at the OC Weekly Summerfest and again at The Pacific Wine & Food Classic. Each time they were gone in seconds with long lines waiting for the next batch.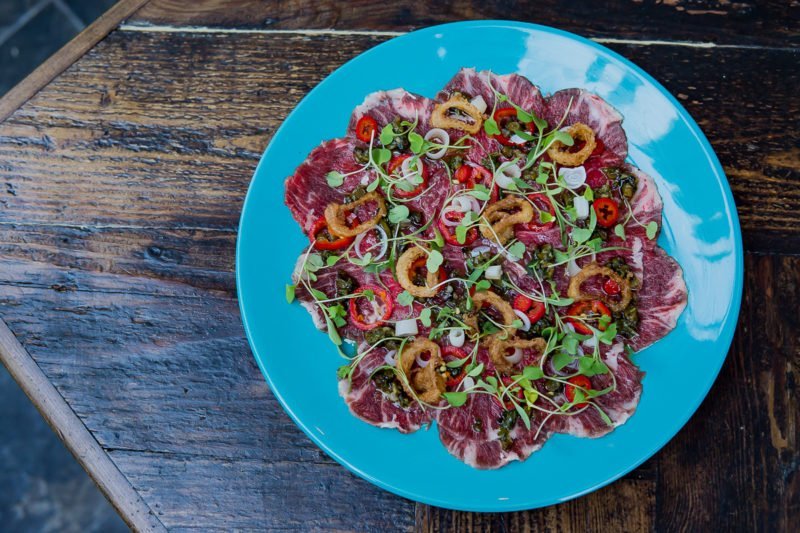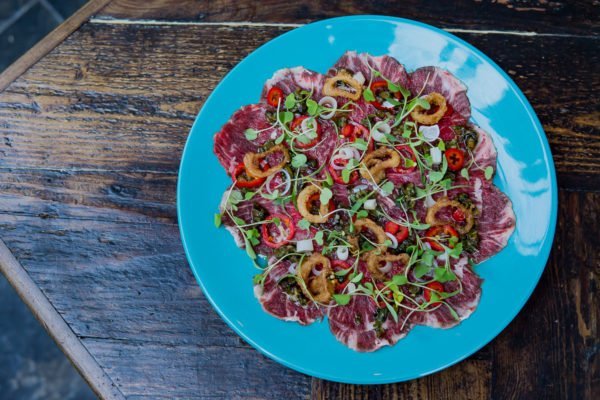 In addition to their Oxtail Doughnuts, Restauration in Long Beach also offers a variety of other clever dishes. A few popular selections include their Flank Steak Carpaccio, Smoked Blue Crab Tartine, and Charred Spanish Octopus.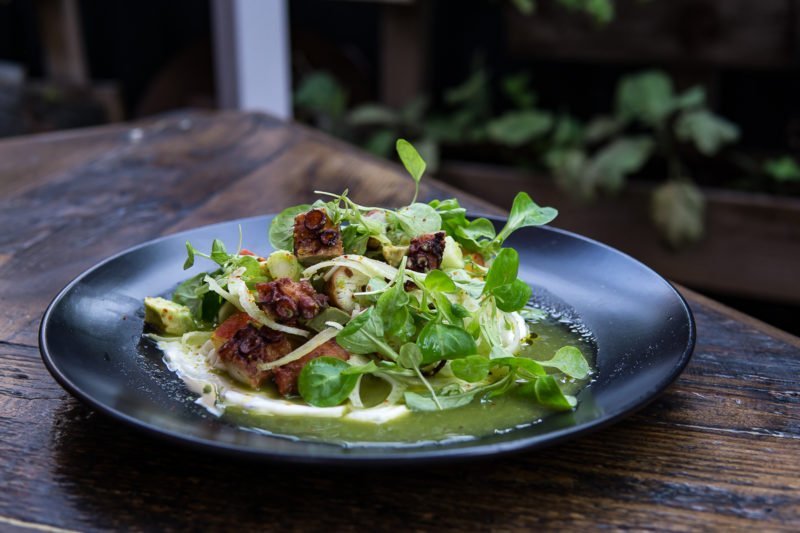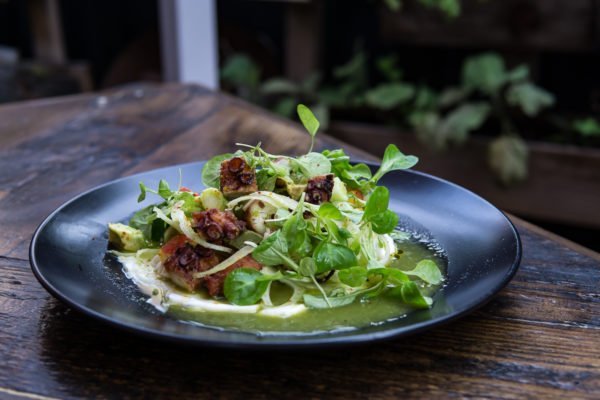 October 5th you can also enjoy free wine tasting on their patio at 6:30pm and 8:30pm. Taste four fall forward wines with Chad from Maddalena Wines.