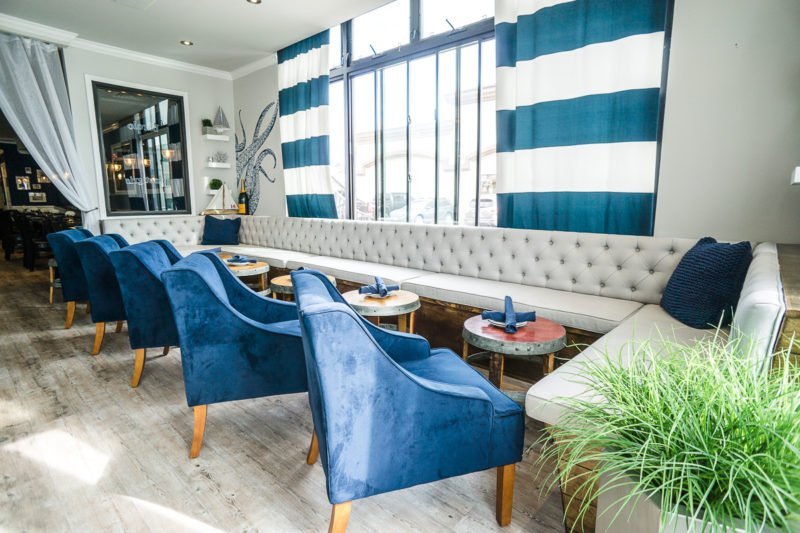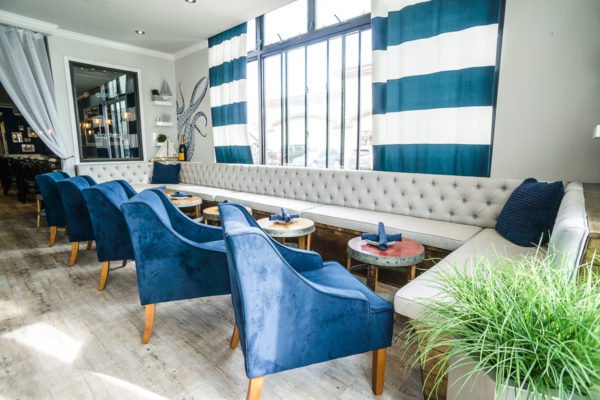 SeaLegs Wine Bar in Huntington Beach is well known throughout Orange County for their delicious brunch with their bottomless mimosas, awesome menu offerings, and laid back seaside decor. I have to admit however, I am actually all about their dinner. In fact, they have one of my favorite new entrees in town that I haven't been able to stop thinking about!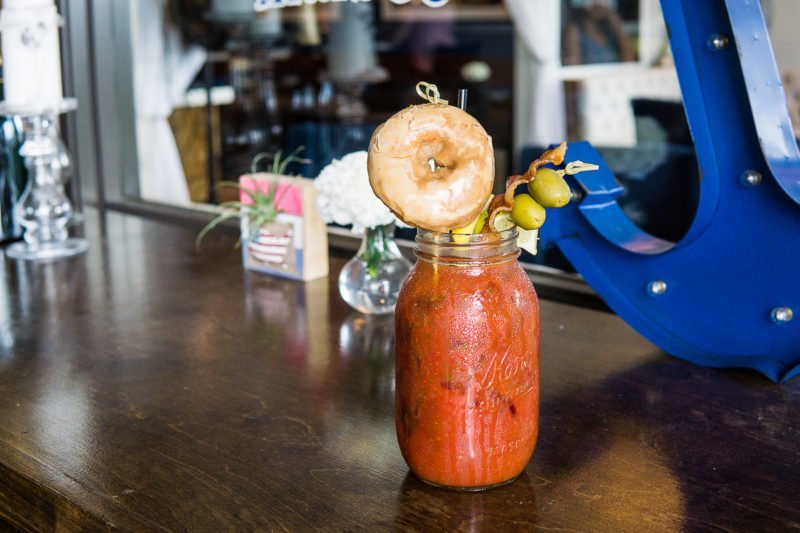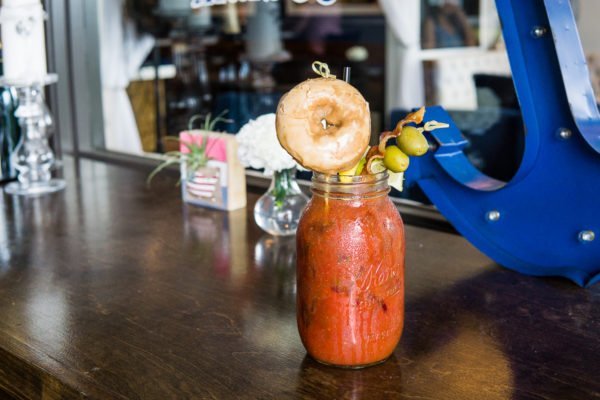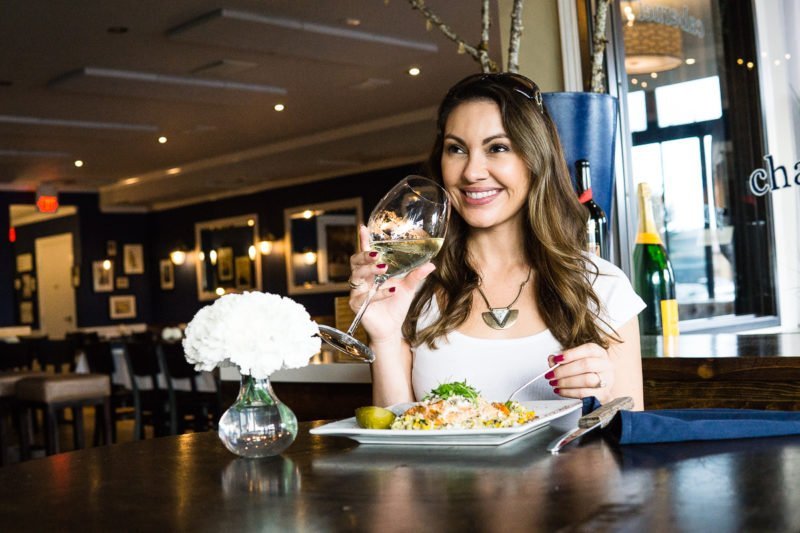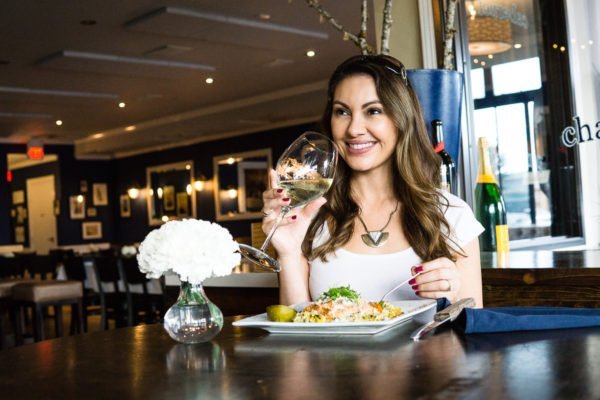 Before I tell you about my new favorite dish in town let's also take a peek at their other amazing dinner selection starting with their super authentic gumbo. Gumbo is one of my favorite dishes and I've had many throughout the years. The version at SeaLegs Wine Bar is spot on authentic with the perfect roux giving it that deep rich color and consistency.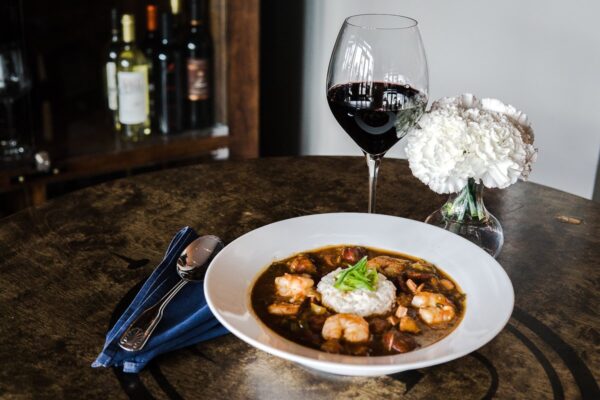 Then, when you are really looking for a classy dish you cannot go wrong with their Lobster Filet Oscar with filet mignon medallions, Creole Bernaise sauce, asparagus, and fingerling potatoes. This is one of those dishes that you can just never go wrong with ordering. It comes stacked with huge chunks of delicious lobster and is cooked to perfection. The photos speak for themselves!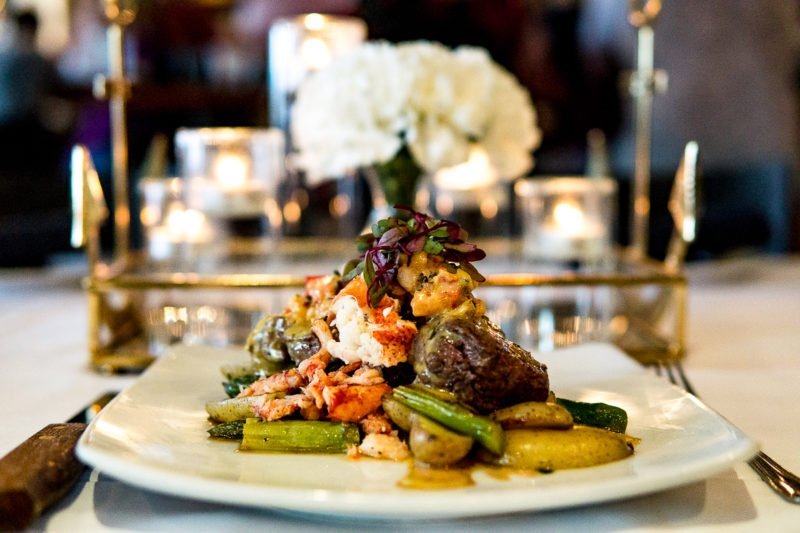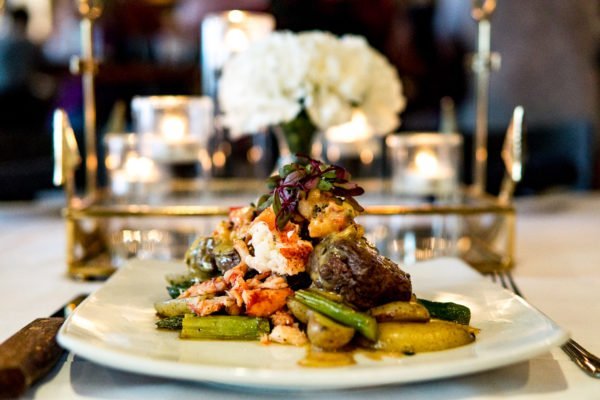 Now for my absolute favorite new dish, the Chinook Salmon with warm elote-style corn, avocado & couscous saute. I think part of why I like this dish so much is because I would normally never order it. I'm a meat lover so I rarely order salmon but I could not stop eating this dish. The Chinook Salmon is like a play on traditional Mexican corn and was so well executed. The flavors blended together perfectly and I loved that they used large grain couscous which almost tastes more like barley. It is also gluten free, not that I would personally care, but it's still good to know. This is one of those dishes I could eat once a week and never tire of it. You will want to go back again and again. As much as I love to cook I doubt I could get this dish as spot on and tasty as the chefs at SeaLegs.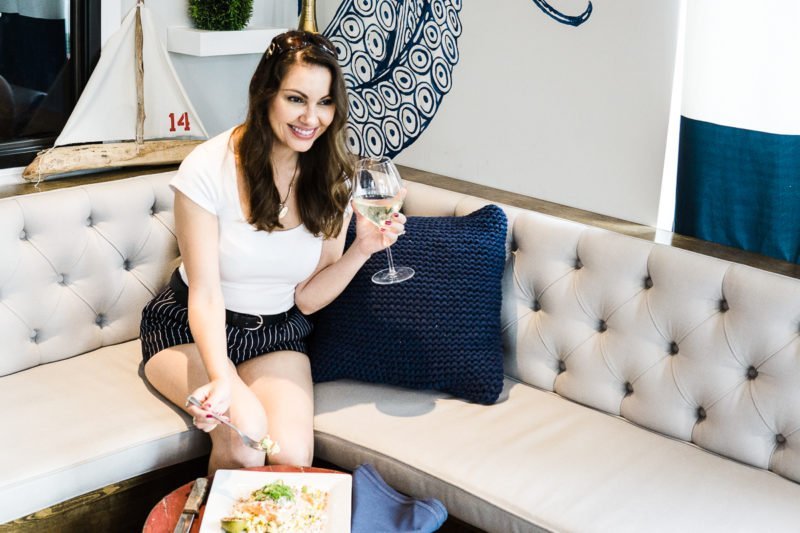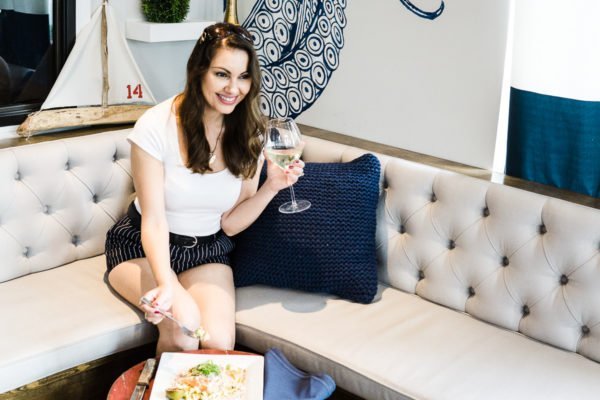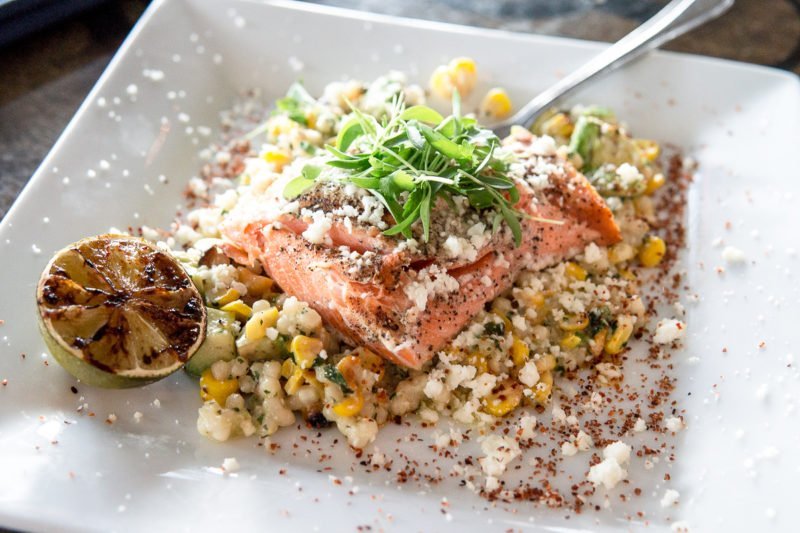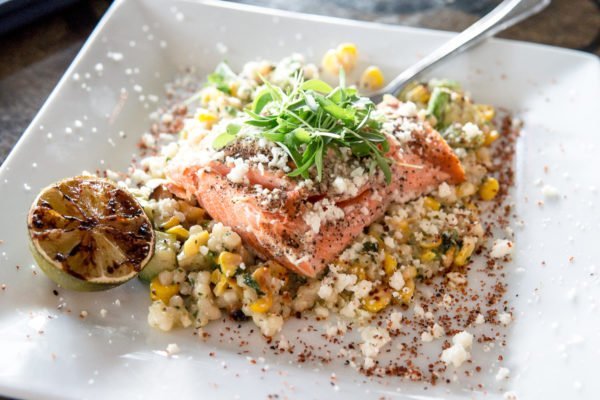 Finally, no meal would be complete without dessert. I have no idea why but I have been on a serious sorbet kick lately. As soon as I saw pink champagne sorbet on the menu, I was like, "sign me up!". They have by far my favorite sorbet. I was wishing I had a giant tin of that pink champagne sorbet to take home. I need this for my dinner parties asap!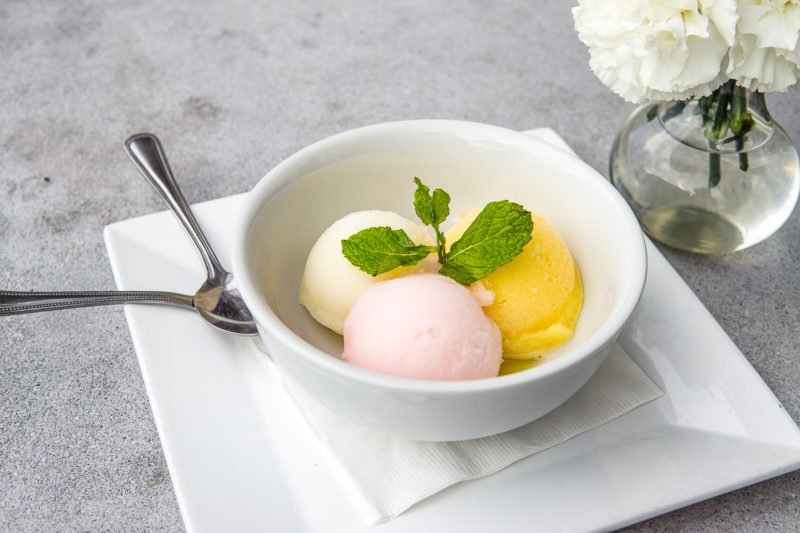 Have You Tried The Dinner At SeaLegs Wine Bar Yet?
SeaLegs Wine Bar
21022 Beach Boulevard
Huntington Beach, CA 92648
Reservations: 714.536.5700