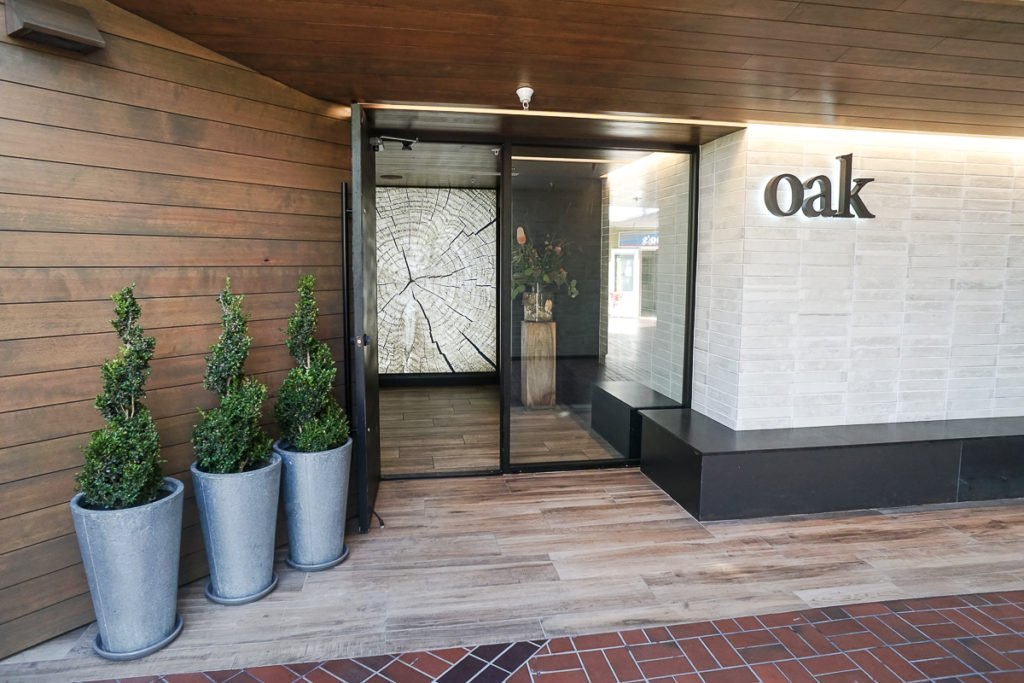 This week we had a chance to check out the new Oak Laguna Beach and after only being open a few short weeks the restaurant was completely packed. Oak brings a rustic yet modern menu with rich coastal flavors to the Laguna Beach community. After tasting Chef Chris Tzorin's inspiring dishes it is no wonder Orange County locals are flocking to try this new hot spot.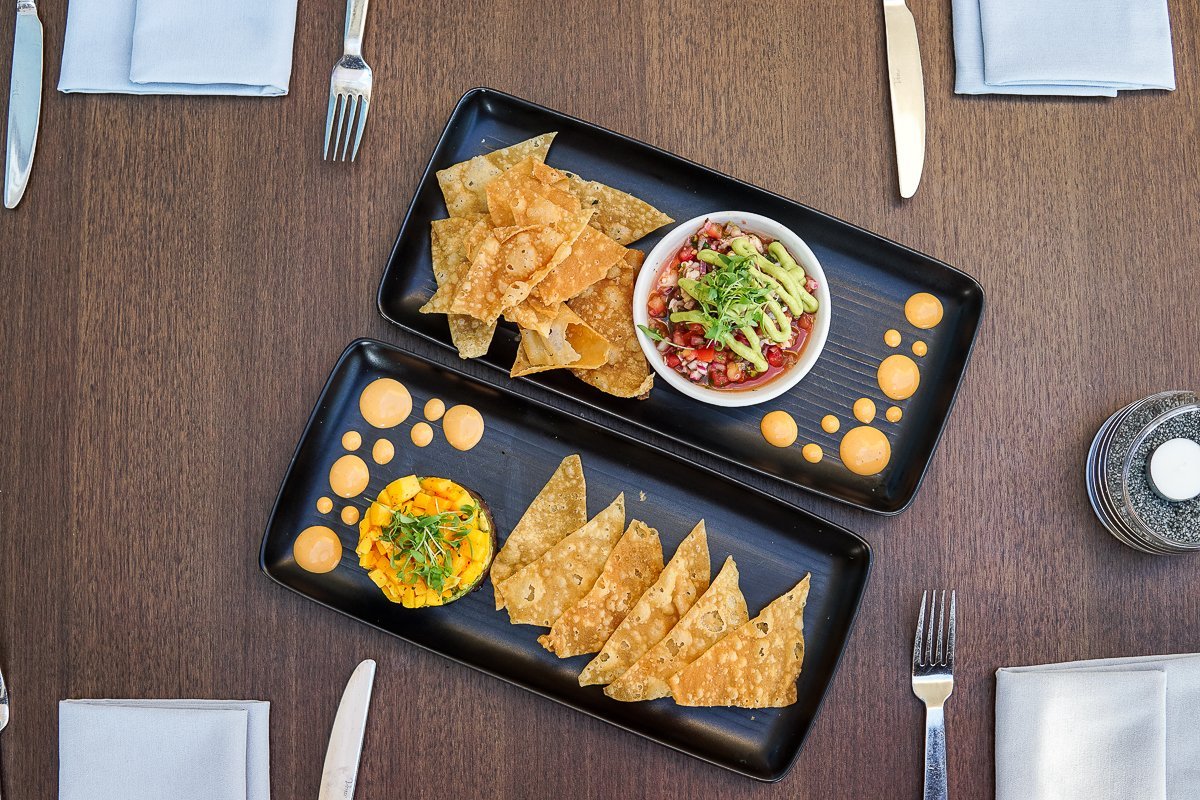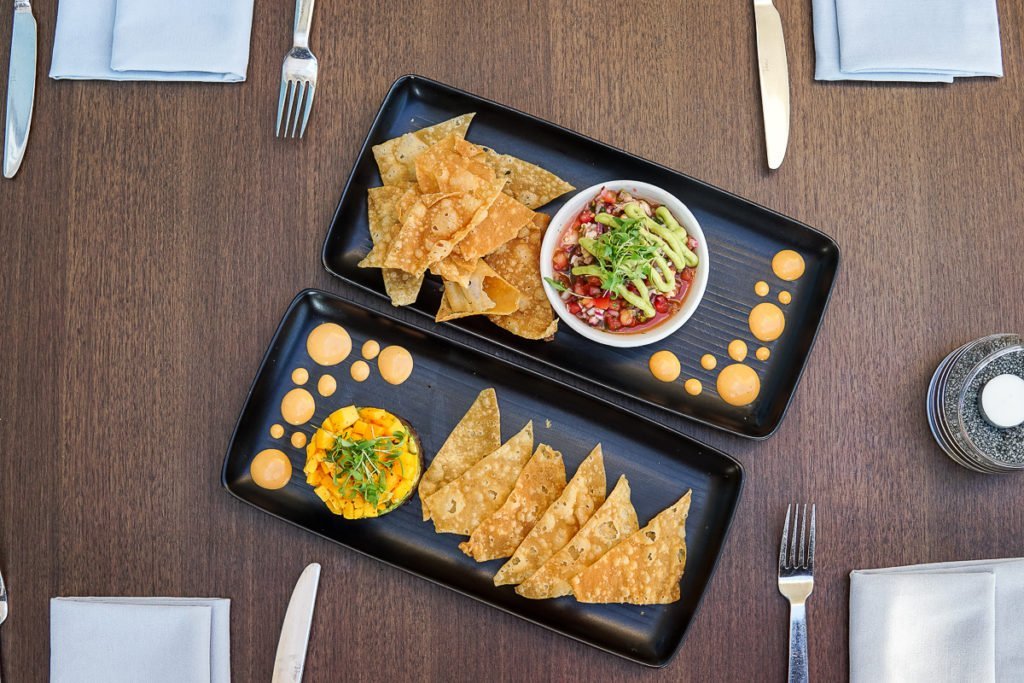 Oak Laguna Beach is beautifully decorated featuring a modern dining room that completely opens to a scenic wrap around balcony with peaking ocean views. The owner's wife even puts together her own gorgeous flower arrangements which further add to the restaurant's charm.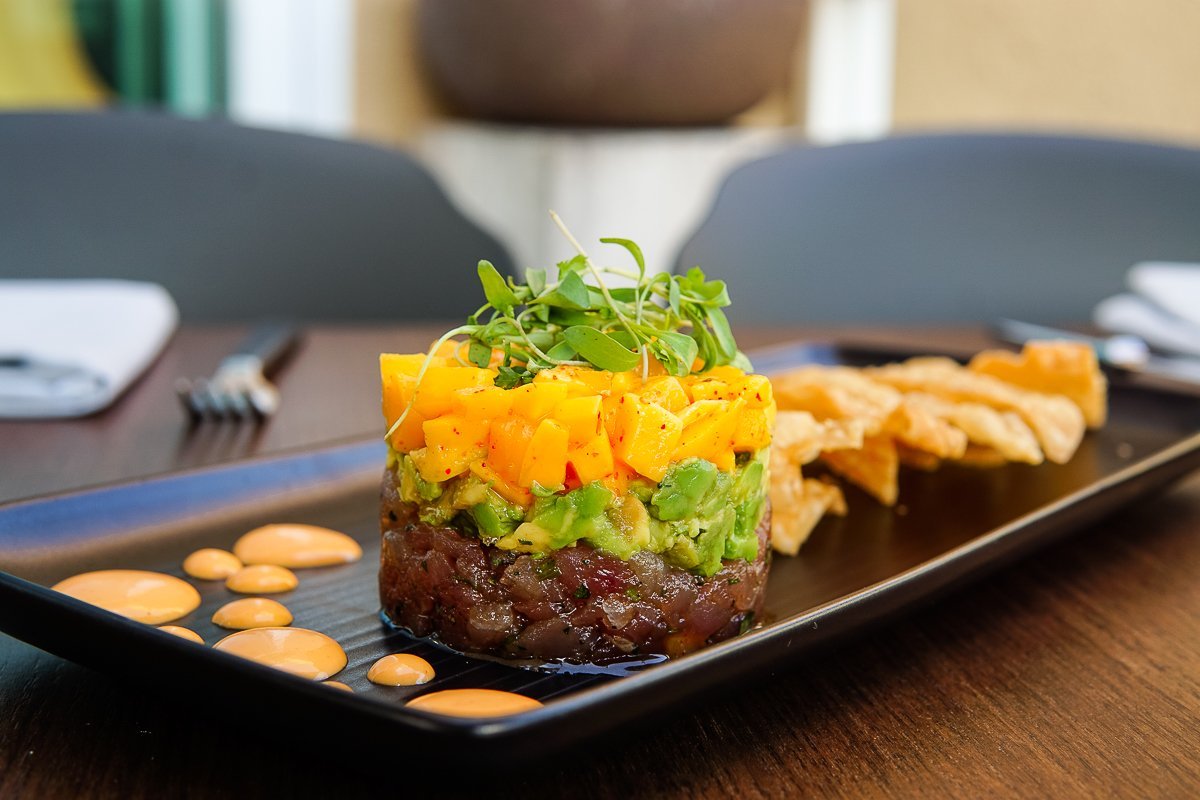 In addition, Chef Chris did an amazing job of putting his team together in the kitchen. He recruited the very best chefs he's had the pleasure of working with and put together an amazing team that feels more like a family. This comradery among the Oak kitchen team further translates into their amazing dishes.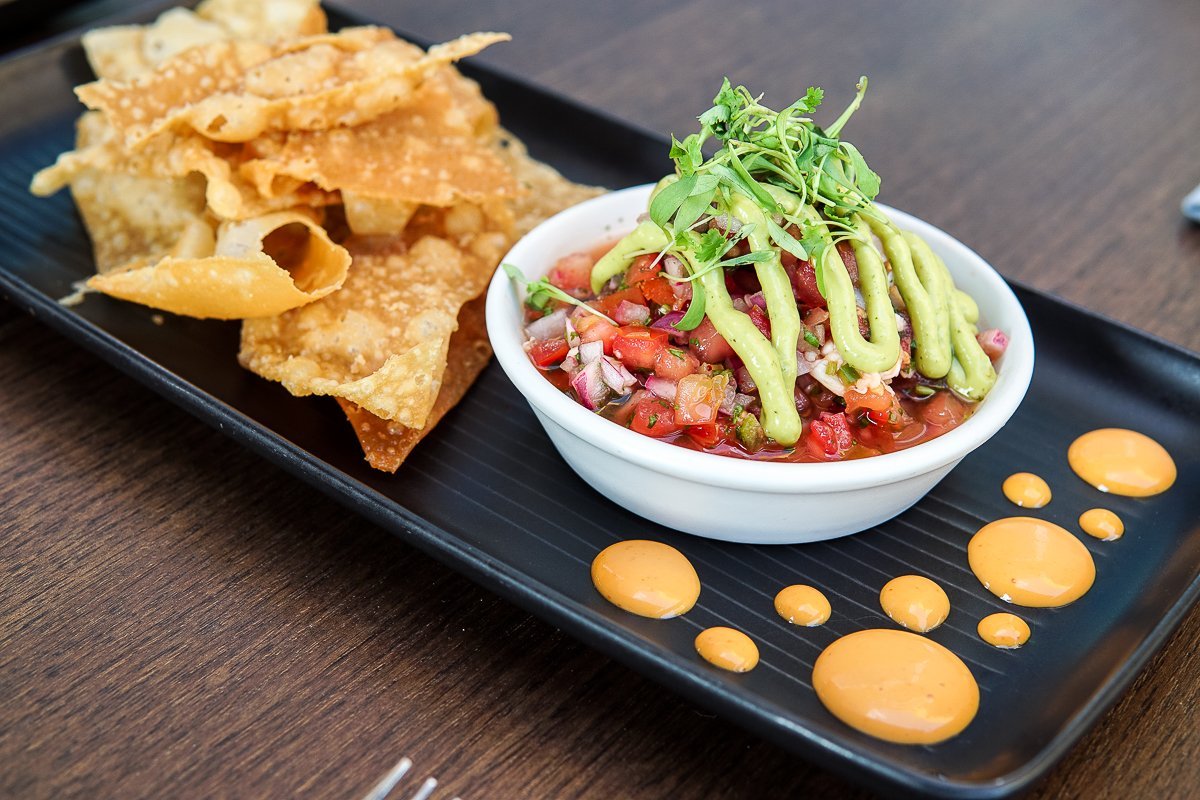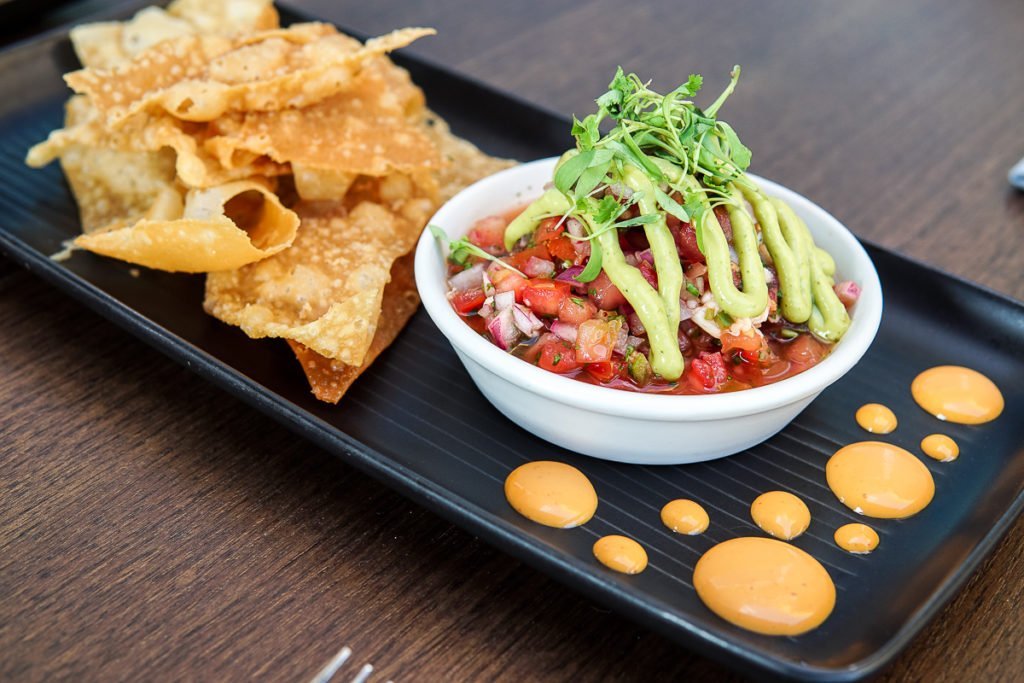 The Appetizers at Oak Laguna Beach are Outstanding!
First, I recommend several of their amazing appetizers. In fact, their appetizers are what first intrigued me and I was not disappointed. I began with the  Albacore Stack and South-of-the-Border Ceviche. Albacore is a personal favorite of mine. I have to admit, this Albacore stack was one of the best I've ever had. It was the perfect proportion and combination of flavors.
Their ceviche was equally delicious with fresh large chunks of white fish and shrimp soaked in lime juice and pico de gallo. I also had to try their fried green tomatoes which I have not seen yet at any restaurant in Orange County. As you can see from the picture below, they were just as delicious as they look.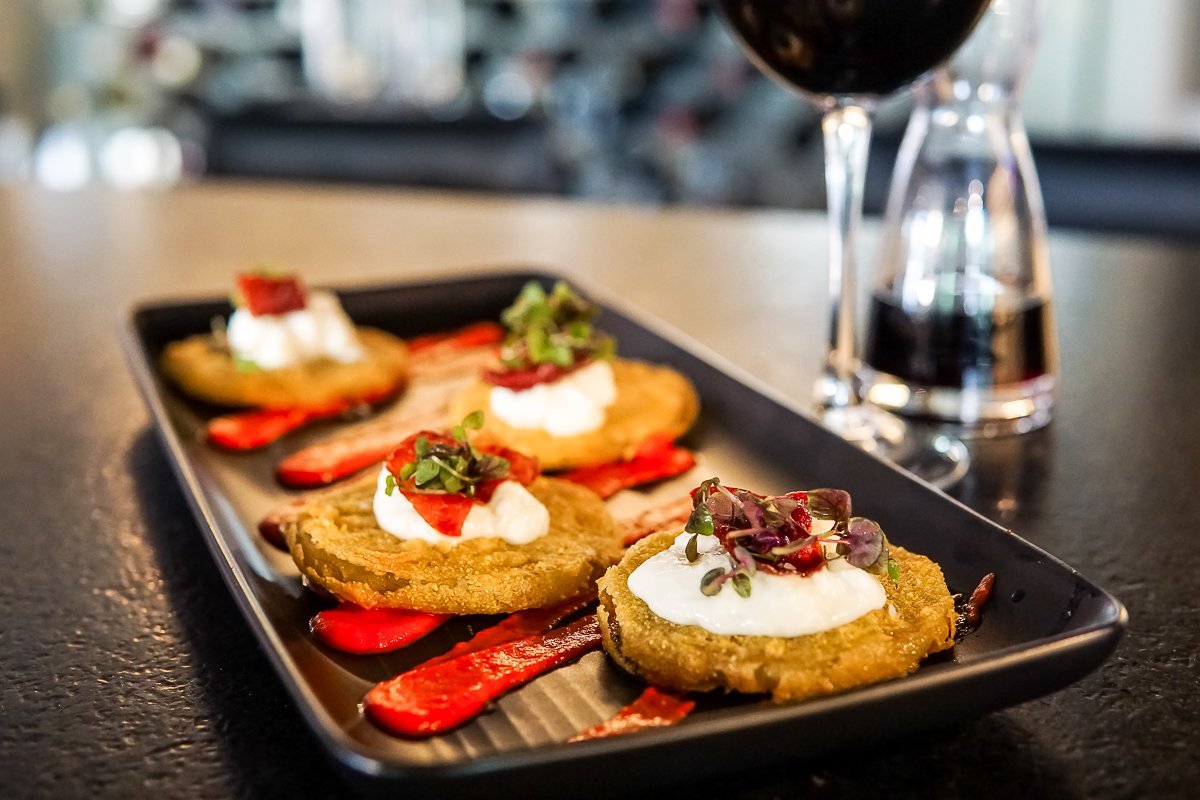 I was so stuffed from their appetizers that I decided to get one amazing entree, the 16oz Bone in Ribeye. This ultimate steak of all steaks was so gigantic I had to share. However, I wouldn't hold it against you if you decided to keep it all for yourself. Is that not the most beautiful juicy steak you've ever seen?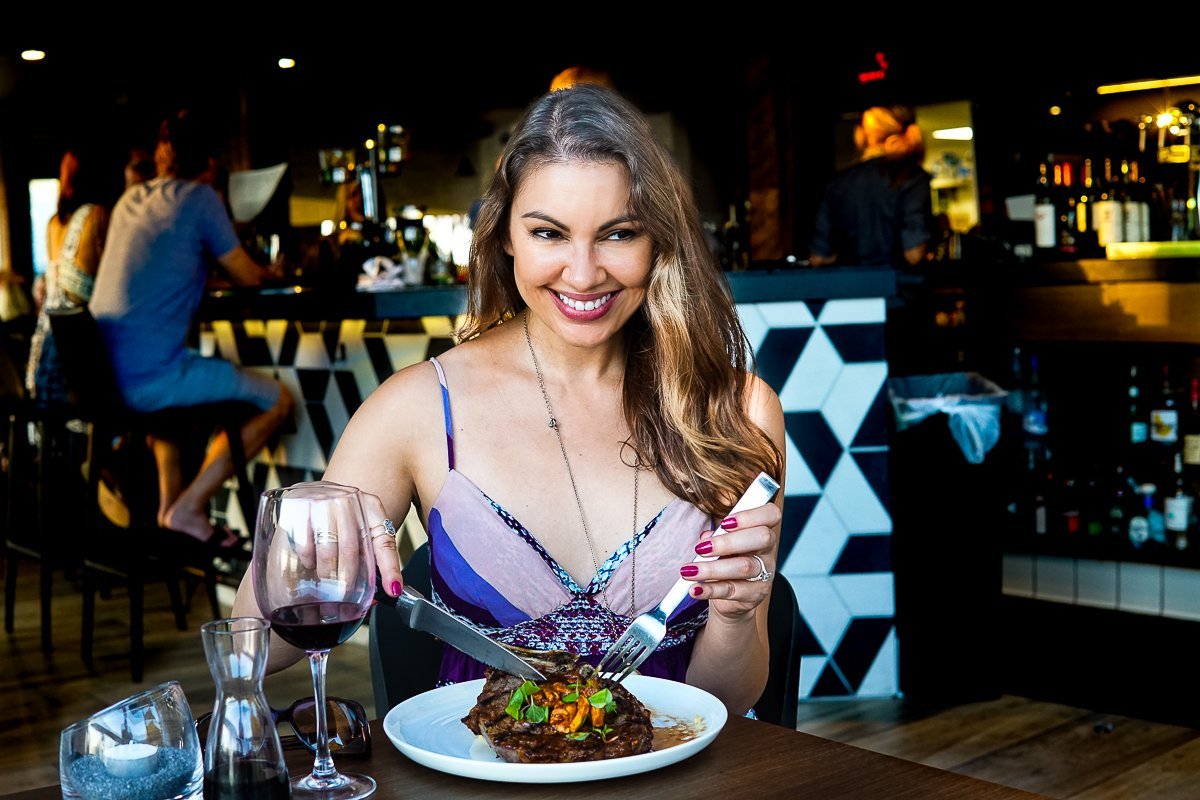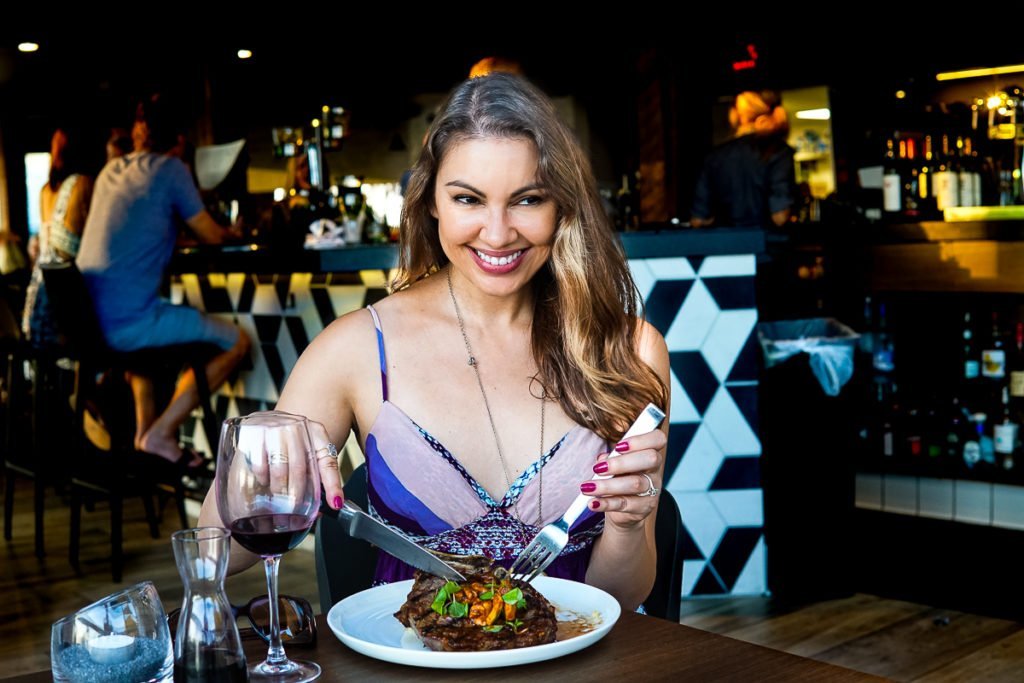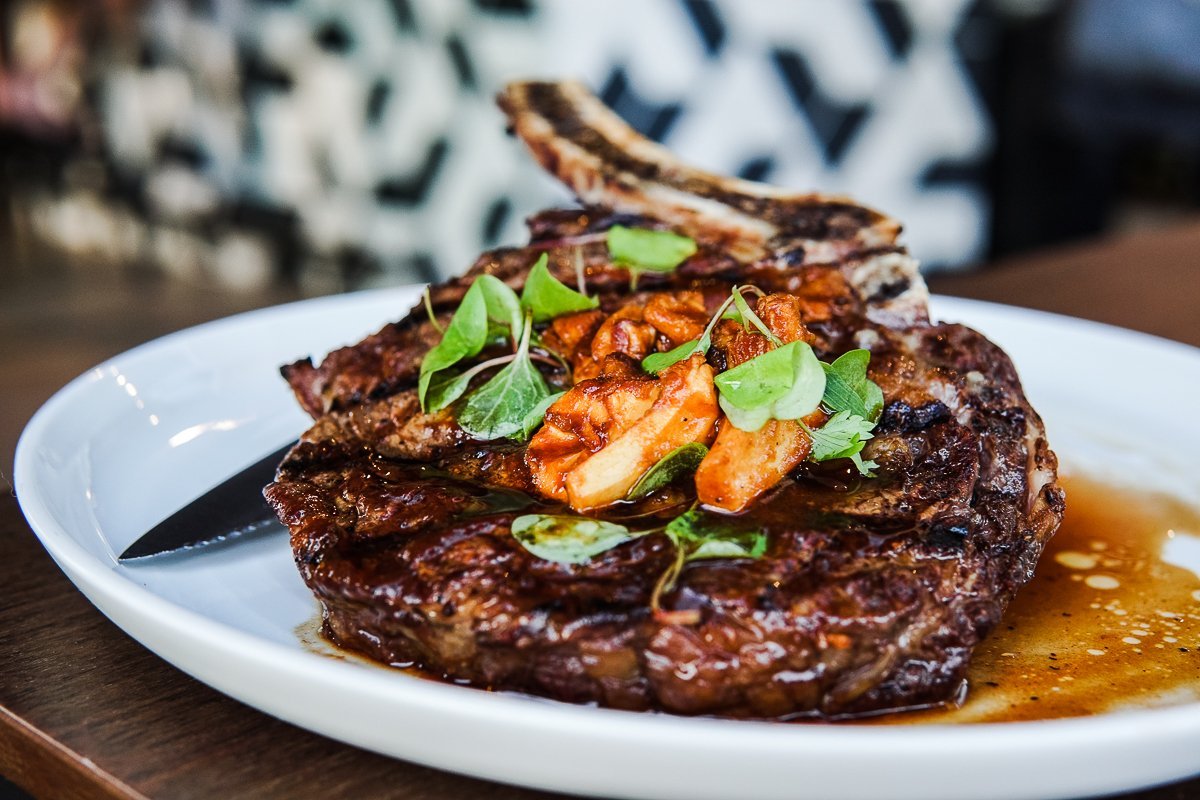 Finally, dinner wouldn't be complete without dessert. The Frozen Nutella Cappuccino is their take on a deliciously smooth Nutella ice cream topped with fresh whipped cream and chopped hazelnuts. I absolutely love the preparation of this dessert. Let's also be honest, is there anyone alive who doesn't love Nutella? If you don't please don't tell me as I may have to question your sanity!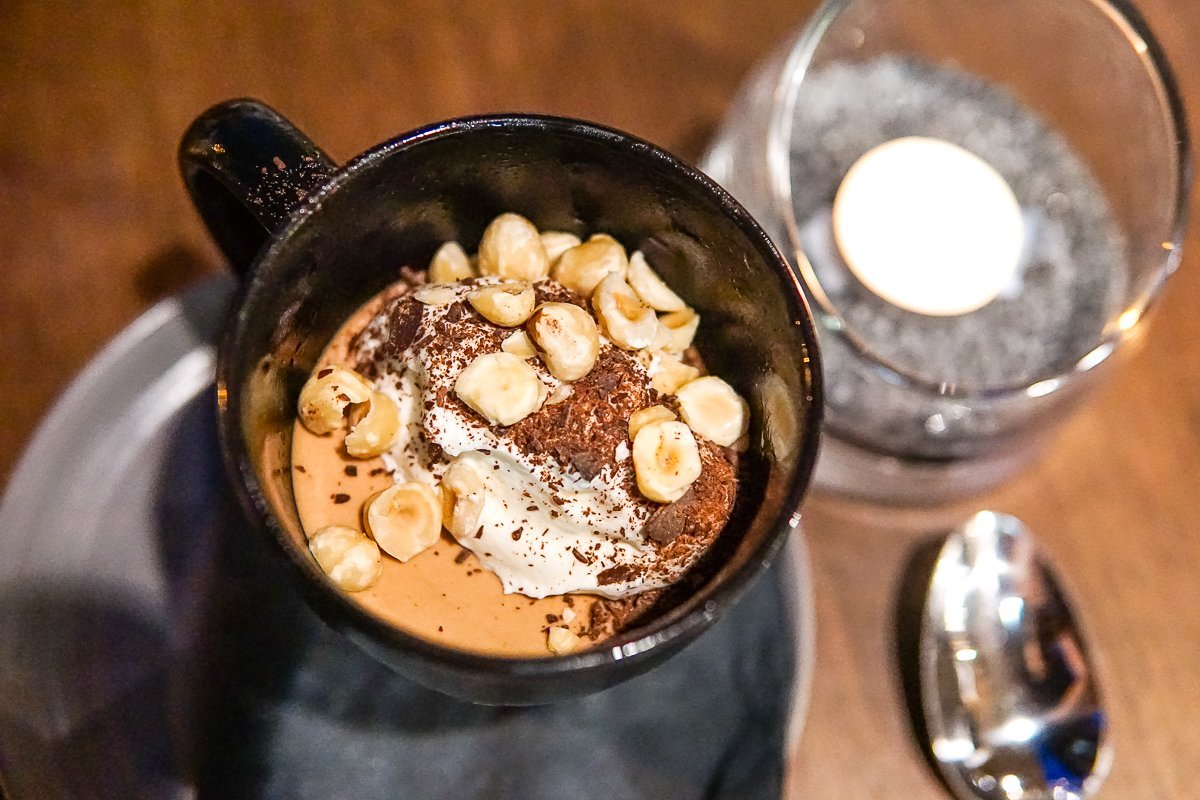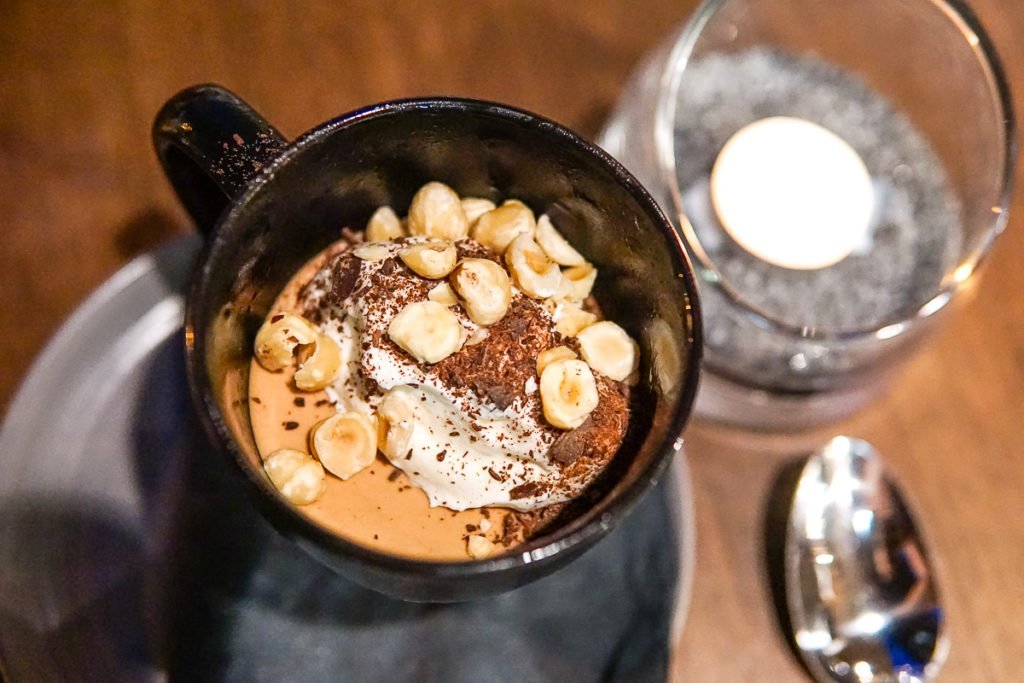 When visiting Oak Laguna Beach I highly recommend reservations. There will likely be a very long wait, but it will be worth it! 
Oak Laguna Beach
1100 South Coast Highway #202
Laguna Beach, CA 92651
Instagram @oak_laguna_beach