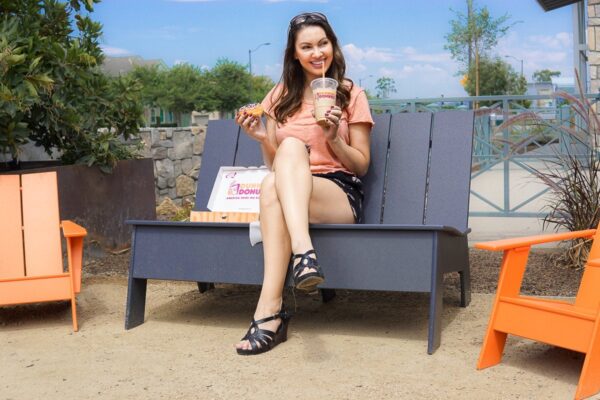 As I checked my Facebook posts in the morning, I noticed a friend had posted a picture of a huge line wrapped around the block of the Tustin Dunkin Donuts at 4:30am in the morning. He was one of the customers eagerly awaiting the opening of the new Dunkin Donuts. This is the type of dedication that perfectly encompasses those fans who love Dunkin Donuts.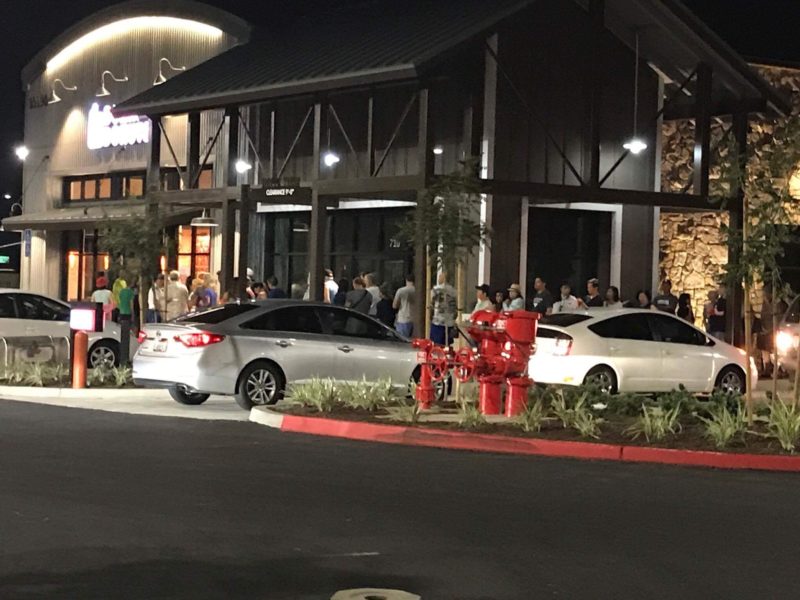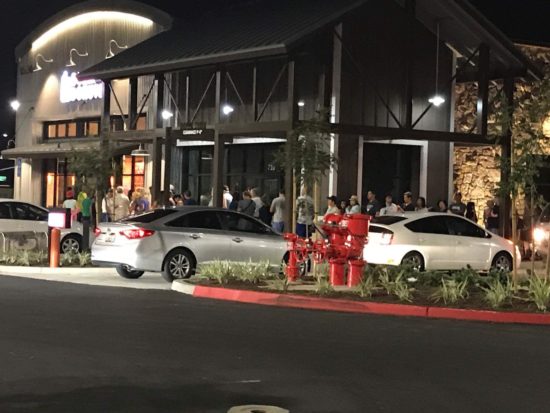 Being from New York, I've always been a huge fan. When I heard Dunkin Donuts was finally starting to expand into Southern California I was thrilled. Dunkin is basically an east coast staple for coffee lovers. They are like what In and Out Burger is to California. In highschool, we would all meet up and go to Dunkin Donuts every 3rd period. Every time I have a sip of their vanilla coffee it just brings back to all of those fun memories.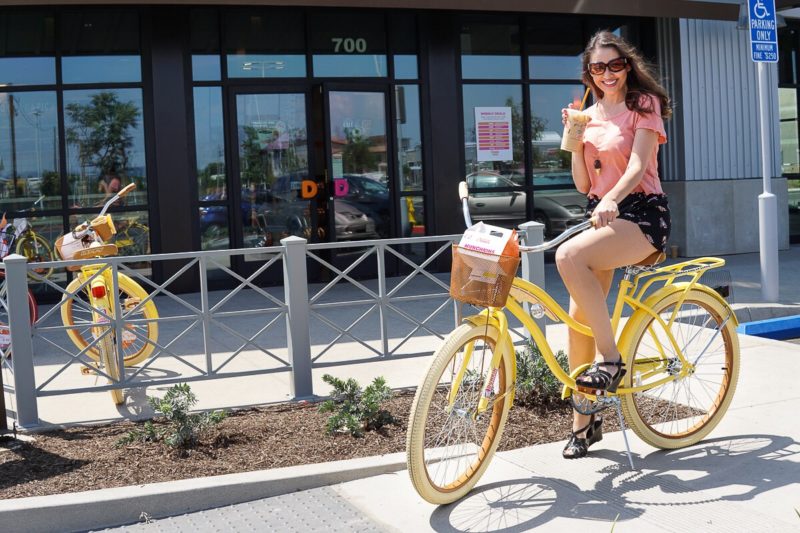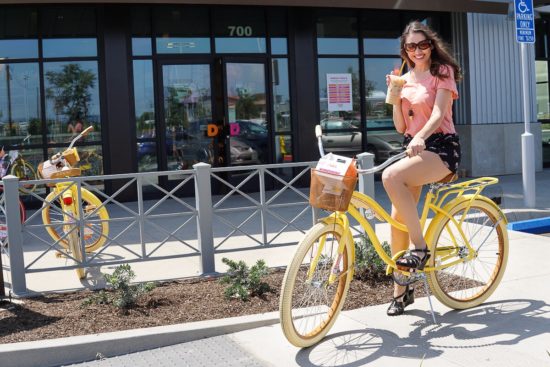 Dunkin Donuts is completely nostalgic for me, but it also has grown a huge new fan base in California. There are no bells and whistles, no unicorn concoctions, or crazy fruit loop donuts. What they do, they do right and that's make great coffee. Plain good old fashioned coffee which tastes just as good as it smells. The concept of making good coffee at a coffee house should be simple, but often I find the majority of coffee taste awful. It's like that bottom half inch of coffee that's been left at the bottom of the coffee pot for a few hours too long. If your fresh pot of coffee tastes like my burnt cup of coffee, then we have problems. Luckily, Dunkin Donuts can thank much of their loyal consumer base to their perfectly roasted flavorful coffee.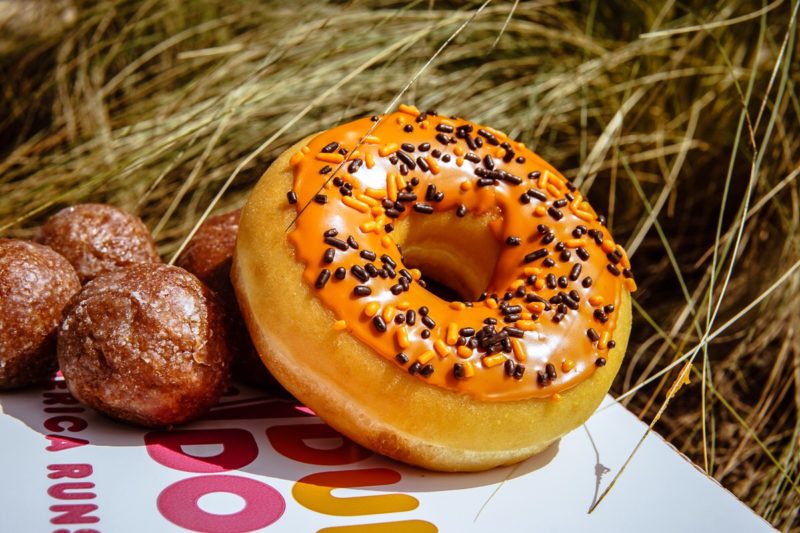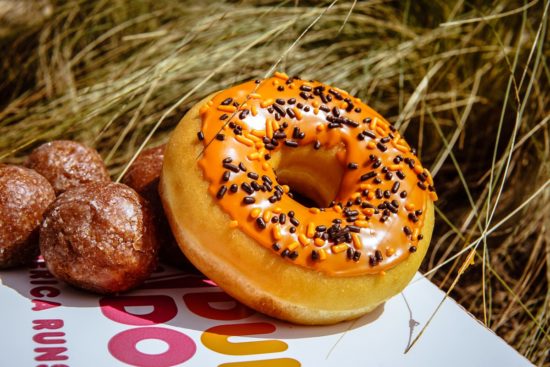 If you missed the opening of the new Tustin Dunkin Donuts I've just got word that they'll be opening several new locations right here in Orange County. Expect more announcements to follow. In the mean time be sure to head to the new Tustin location near The District and be sure to try one of their new fall treats!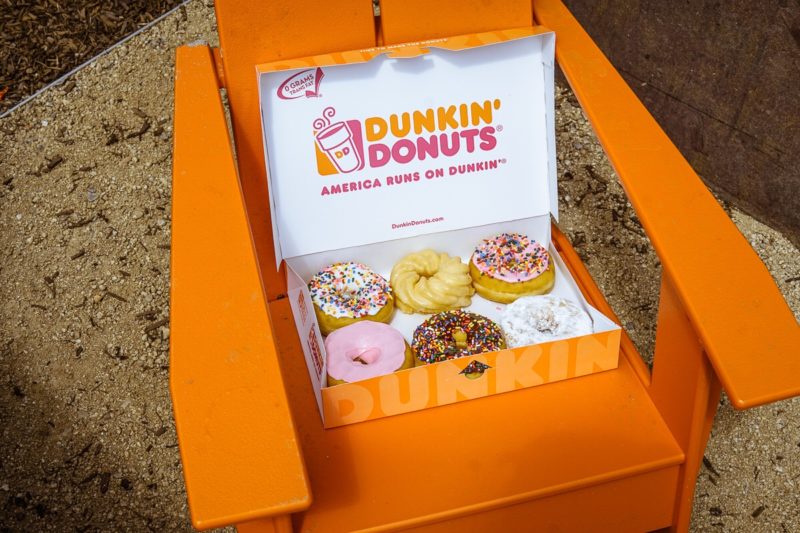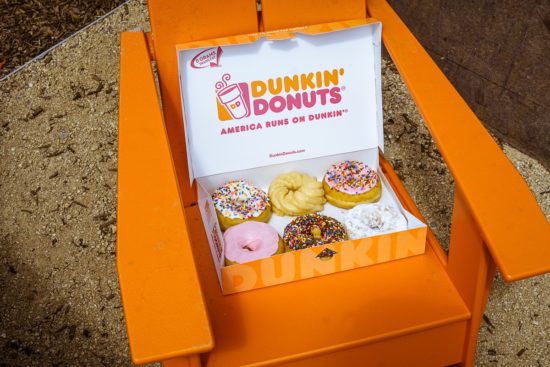 New Tustin Dunkin Donuts
Tustin Legacy Shopping Center (by The District)
15190 Kensington Drive