Husband-and-wife team, Chef Noah and Marín von Blöm invite guests to experience their recently, opened to the public, The Guild Club in Costa Mesa on October 4th. Originally opened in 2017 as a reservations-only club, The Guild Club has its own private entrance, though it lies within their renowned sister restaurant, ARC, acting as a sort of speak-easy that has a whimsical touch.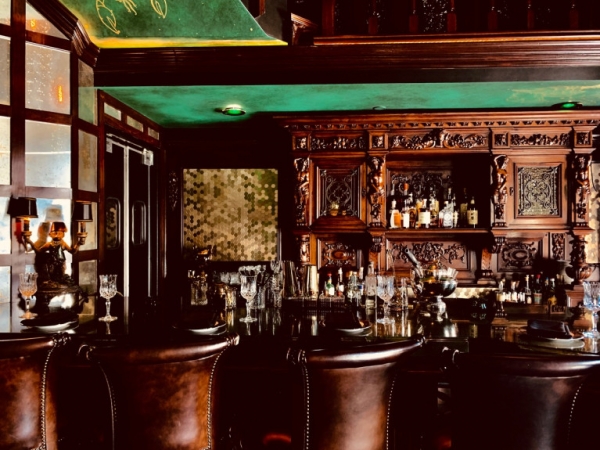 The Guild Club in Costa Mesa combines simple and uniquely stunning details to create a space with elegance and flair.
The Guild Club in Costa Mesa combines simple and uniquely stunning details to create a space with elegance and flair. The new cocktail menu focuses on traditional recipes made from scratch using exceptional and rare spirits and techniques with drinks named after those who have previously enjoyed them. Guests have the choice of Kennedy, a daiquiri made with El Dorado 21 Year Rum; Czar, which features Russian Beluga Vodka; or Girlfriend, which changes daily for a fun twist.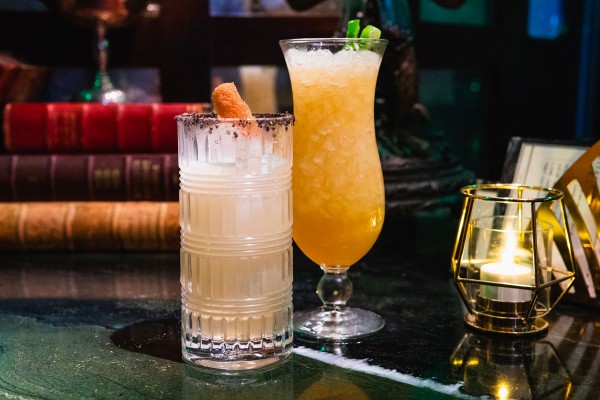 Stylistically classic European beers and a crafted wine list complement Chef Noah's hand-picked assortment of time-honored offerings. Featured on the hand-selected menu: the shrimp with cocktail sauce, lemon, and horseradish; the steak with guild sauce and sea salt; the lamb tenderloin with mint and cucumber, and more!
"Times change, and with it, the needs of our guests change too," expressed Marin, who designed the space with a refined, whimsical idea in mind. "The Guild Club will now be open to the public and still focus on our guests' needs and desires by presenting a unique ambiance, along with cocktails and food offerings that differ from those that can be found at ARC."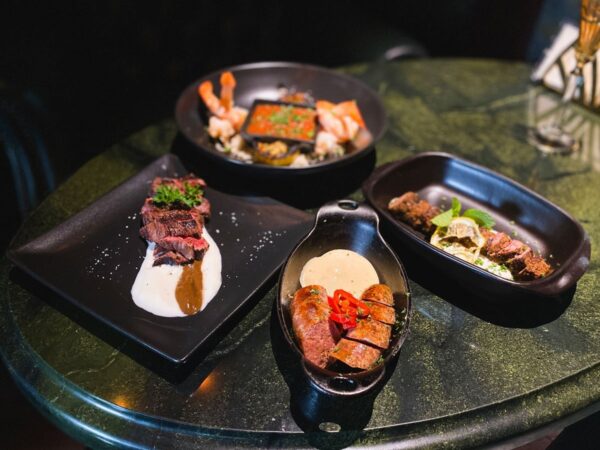 ARC, The 1,000-square-foot restaurant, which can now be accessed directly from the SoCo center plaza, presents an intimate dining experience, complete with bar and table seating. ARC Food & Libations features a menu that focuses on "flame, flavor, and finesse" where everything is served in a black iron dish, paying compliments to the made-from-scratch aspect of the food. The tasting first began with a series of appetizers that were perfect for sharing, some of which included the Salmon Tartare, Tomato Burrata, and Arugala Salad.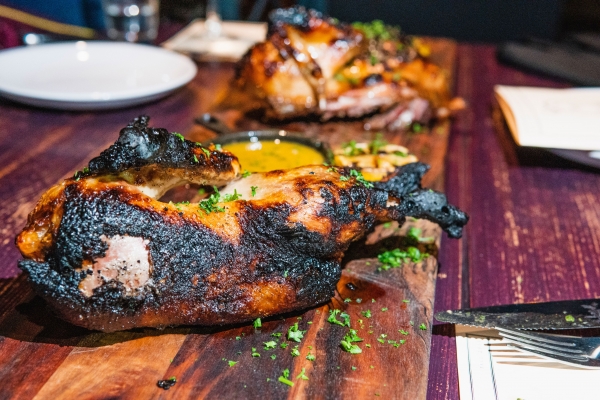 The Roasted Chicken and Roasted Duck with two, interchangeable dipping sauces for new and enhanced flavors!
Then, onto the entrees. We began with the 1/2 Roast Chicken and 1/2 Roast Duck. Both were incredibly tender and paired perfectly with the lemon and butter dipping sauces! Served with these were the Duck Fat Potatoes, seasoned with Hungarian paprika, and the Grilled Broccolini. Chef Noah knows how to add an element of decadence to every dish and these were no exception!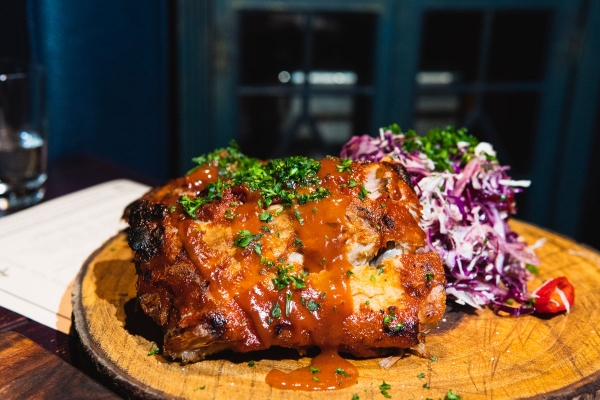 The Ribs and the Coleslaw stole the show!
Next, we were served an order of Baby Back Ribs which are slathered in a honey, chipotle barbecue sauce for a smoky flavor with a touch of spice. The ribs were matched with a delicious side of Coleslaw that had a wonderful, refreshing element that balanced out the richness of the meat dishes stupendously.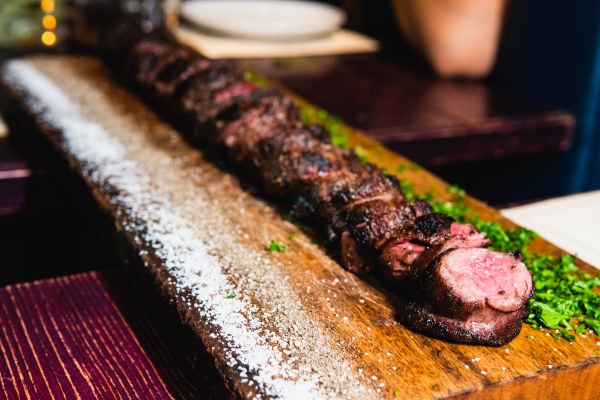 The Butcher's Love prime, seam-cut, rib-cap steak seared to perfection and a fantastic last dish for the main course!
The perfect amount for one table to share, this steak was melt-in-your-mouth perfection! Chef Noah expertly seasons and cooks each steak to be incredibly tender, always leaving you wanting more.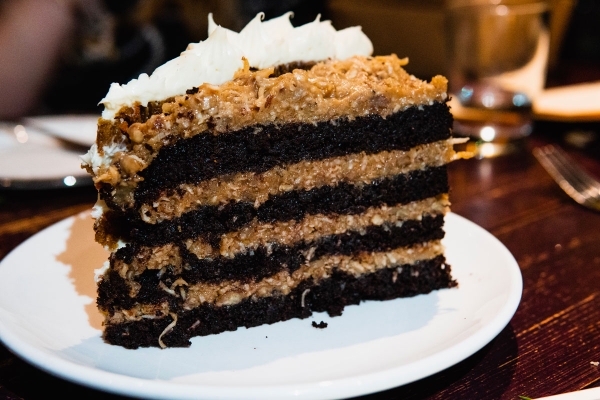 Finally, we couldn't end the night without dessert, and the perfect choice was the German Chocolate Cake filled with coconut and custard layers between rich slices of chocolate cake; the only proper way to finish off a night of exquisite and decadent dishes!
The Guild Club in Costa Mesa is located at South Coast Collection (3321 Hyland Avenue, Suite G), ARC Food & Libations located next door at Suite F.