Mark your calendars, the San Diego Wine and Food Festival returns this November 9th – 13th, 2022. Last year's event did not disappoint and we continue to be impress year after year. San Diego Wine and Food Festival 2022 will feature over 150 wineries and breweries along with 60 of San Diego's best restaurants for the most anticipated wine and food festival off the West Coast! Check out all the deliciousness from the 2021 San Diego Wien and Food Festival recap.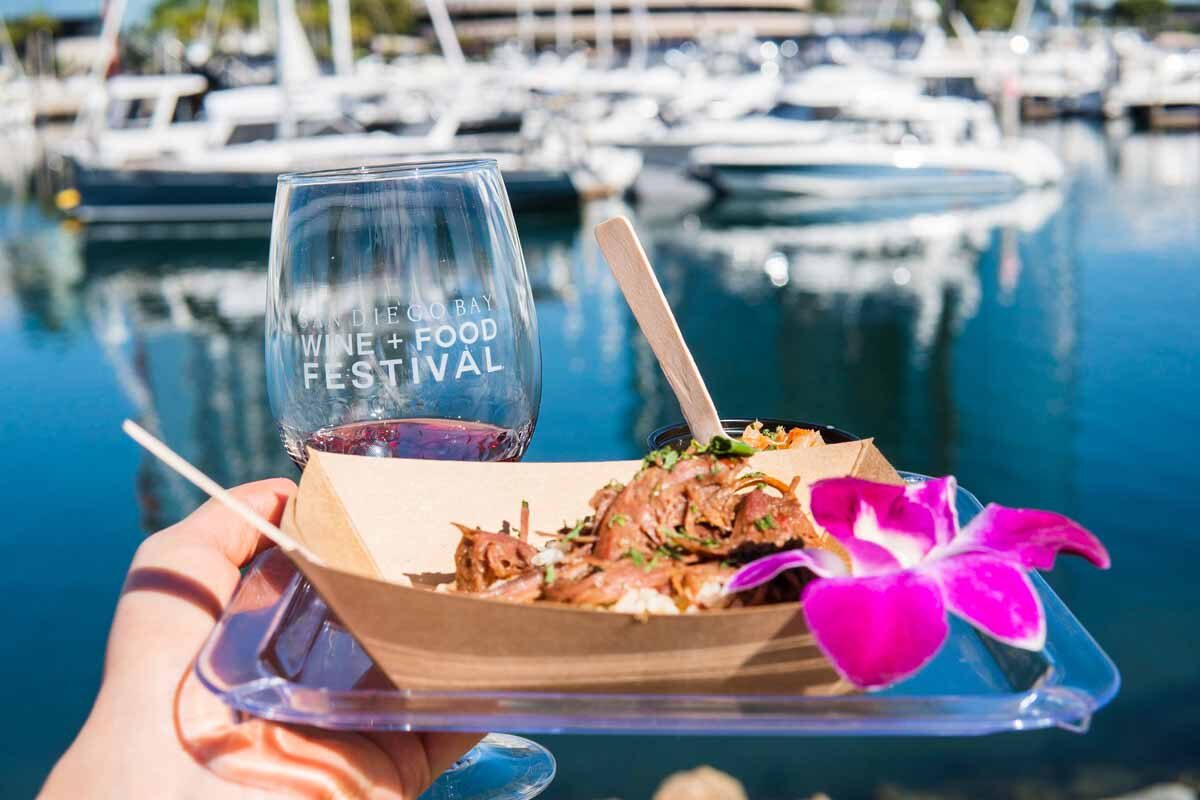 San Diego Wine and Food Festival 2022 Main Events
The Grand Decant
Friday, November 11, 2022 6pm – 9pm
The Grand Decant is the ultimate wine tasting experience featuring the country's top sommeliers, wineries, and winemakers for a walk-around tasting. Expand your palate and taste from both domestic and international wineries representing incredible wines. This Kick Off event takes place Friday, November 11th, 2022 from 6pm – 9pm.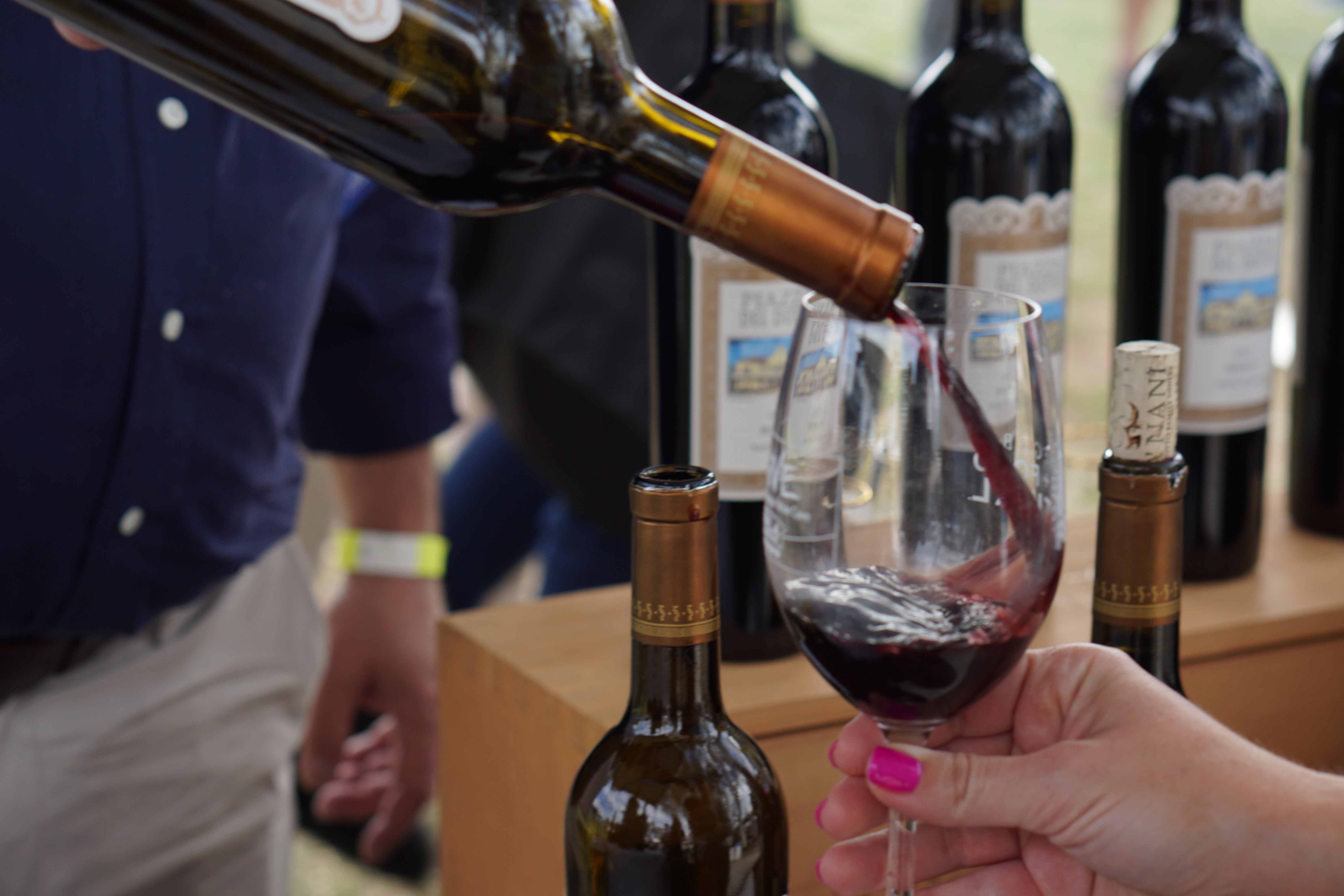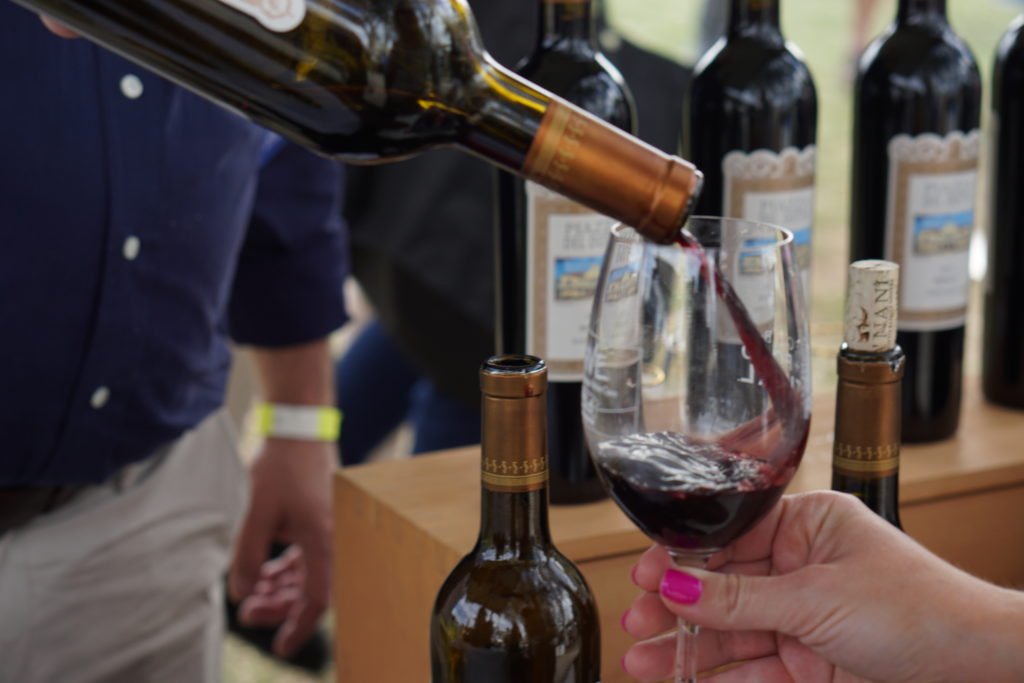 The Grand Decant Lux
New this year is The Grand Decant Lux which is an exclusive VIP tasting that will only be open
to 50 ticket holders. Lux ticket holders will be able to enter the event at 5:30pm to experience highly sought after cult wines and rare vintages. This VIP experience will include music, private chefs, exclusive lounge seating, caviar, dessert, and a fortified wine station.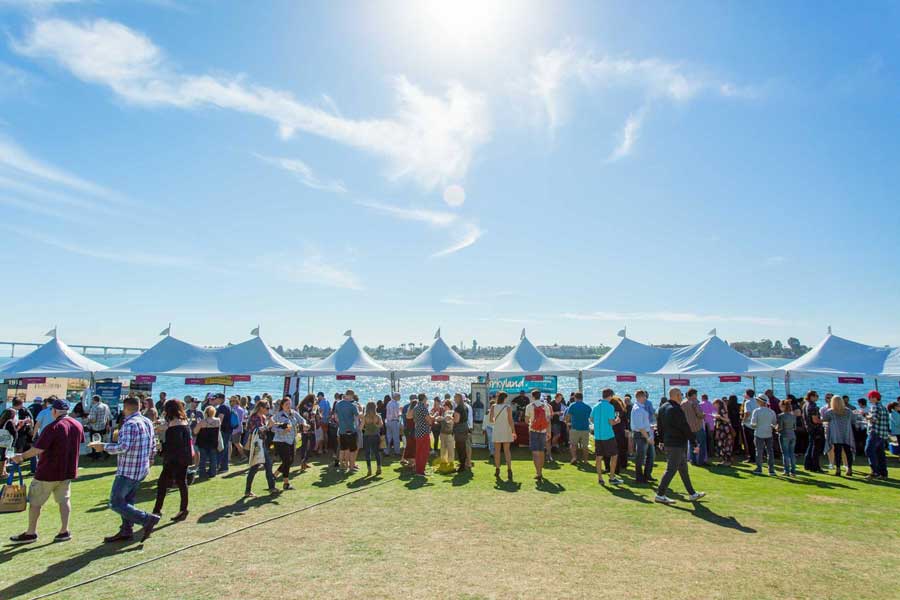 Grand Tasting
Saturday, November 12th, 2022 12pm – 3pm
The city's biggest foodie party of the year takes place on Saturday, November 12th from 12pm – 3pm. Enjoy over 100 wines with delicious bites from the best restaurants and most celebrated chefs in San Diego. All while overlooking a stunning coastal backdrop with sail boats floating by at San Diego's Embarcado Marina.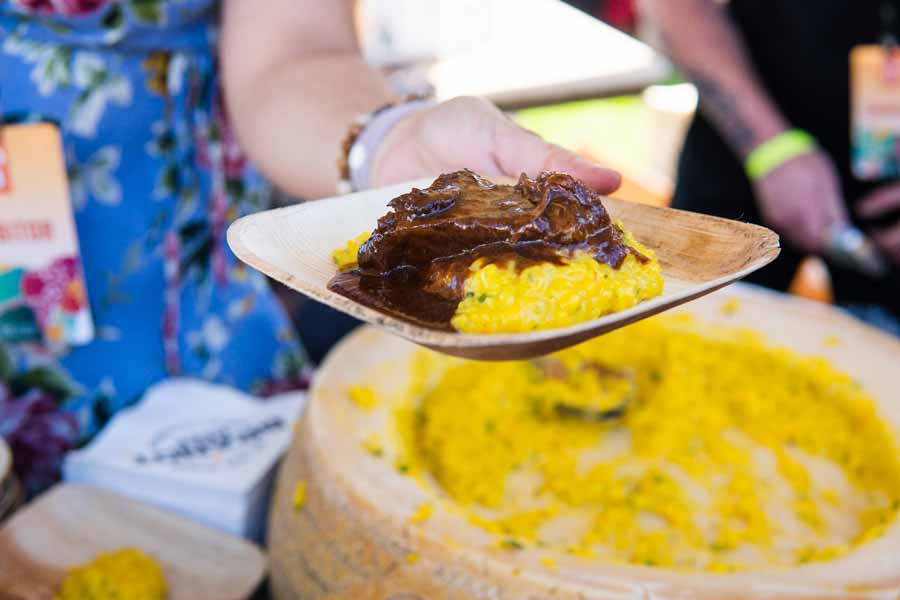 Grand Tasting Early Access
The San Diego Wine and Food Festival has both a special VIP option as well as a separate early entrance option. For just slightly more than a regular ticket, attendees can enter the event at 11am for an entire hour of wining and dining before regular admission enters the event.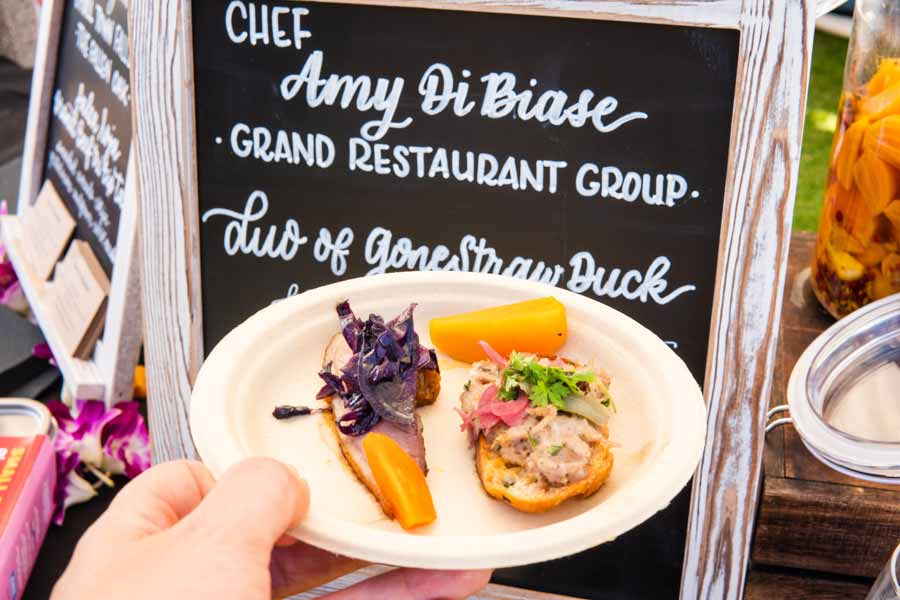 Grand Tasting VIP
VIP Tickets receive early entry at 11am as well as access to the exclusive VIP Tent with tastings by acclaimed chefs and luxury winemaker with a private seating area and live entertainment.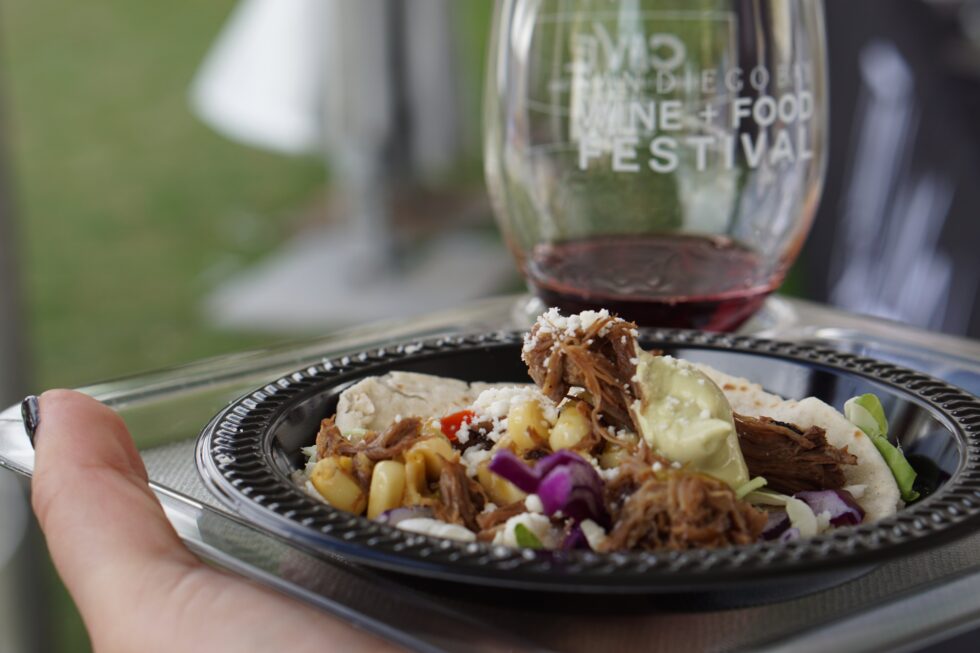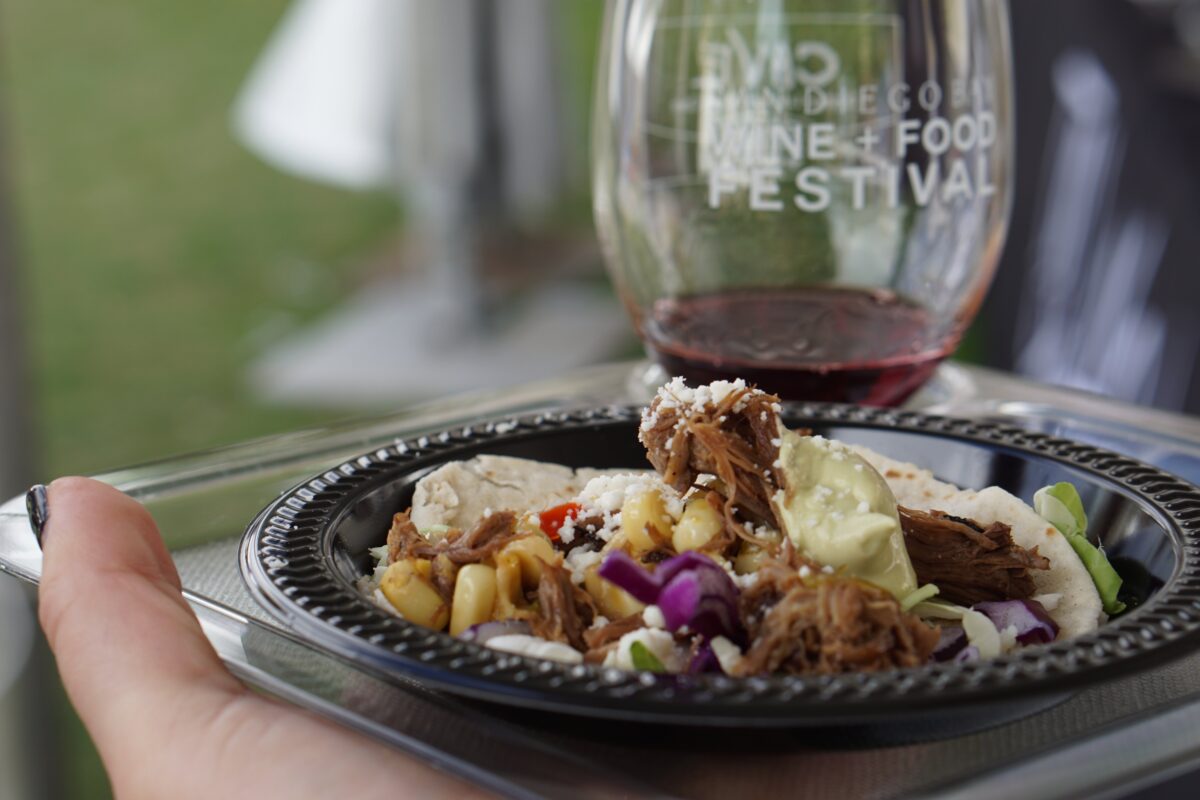 Grand Fiesta
Sunday, November 13th 12pm – 3pm
The Grand Fiesta, at Liberty Station, is a newly expanded festival featuring some of Mexico's best wines, spirits, and cuisine. A Taco TKO competition will crown San Diego's best taco! The final day of the San Diego Bay Wine & Food Festival features cuisine, wine, beer, and spirits from Latin America, the signature Taco TKO competition, live performances and more! This year, the festivities include a spirits of Mexico pavilion featuring craft spirits and distillers from throughout Mexico.
VIP Grand Fiesta
Grand Fiesta VIP's receive early entry to the Grand Fiesta from 11am -3pm. They will have exclusive access to the Reserva Lounge featuring premium wine and spirits, cigar roller, seating, entertainment and more!
Additional ticket packages offered includes the full weekend pass, VIP weekend pass, and Saturday/Sunday passes. View all San Diego Wine and Food 2022 ticket packages.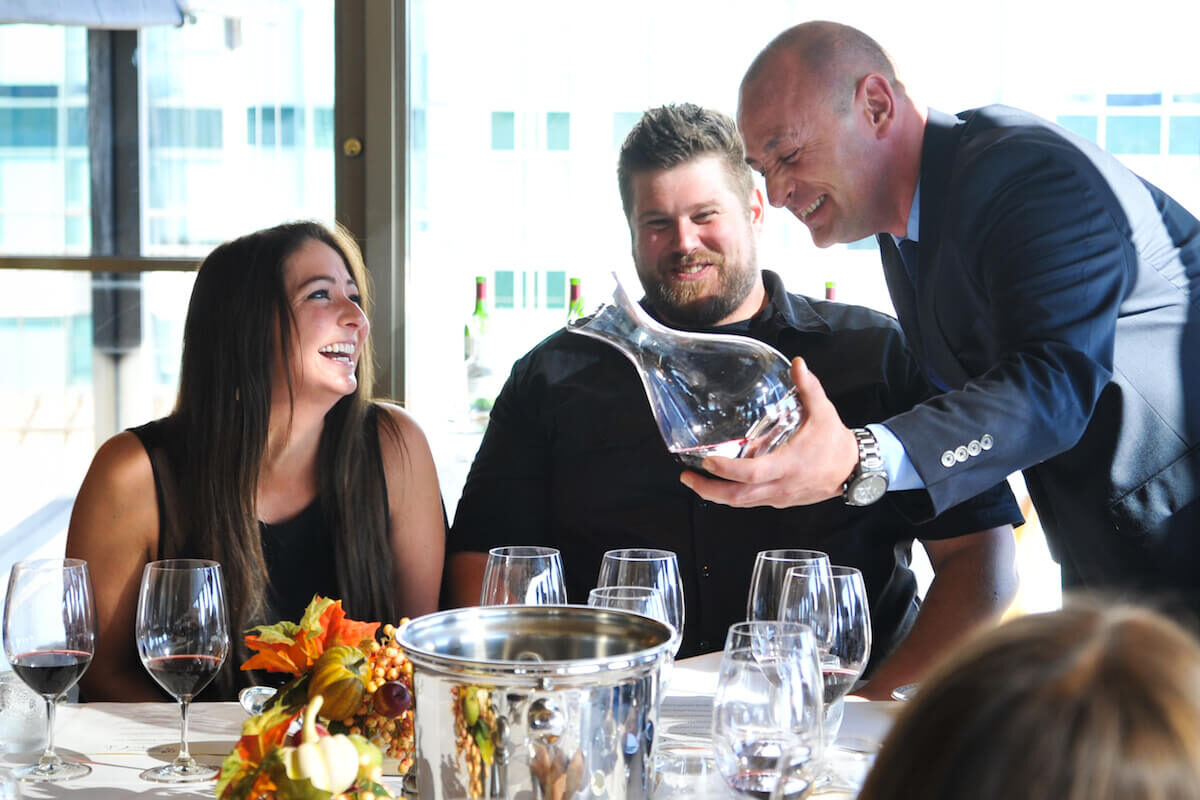 Dinners & Lunches
In addition to the Grand Decant, Grand Tasting, and Grand Fiesta, the San Diego Wine and Food Festival hosts numerous curated dinner and lunch events throughout the week.
Baja Fire & Ice Dinner
Thursday, November 8th 2022 7pm – 9pm
Tap into the unique flavors of the Baja region at Baja Fire + Ice Dinner. This intimate, reception-style cultural experience at Casa de Flor features tantalizing dishes prepared by Chefs Flor Franco and Maribel Aldaco. An open-fire cooking exhibition will feature locally-sourced seasonal vegetables, seafoods, and meats with a raw bar hosting freshly harvested oysters, ceviches and aguachiles from the cold waters off the Baja coast. A dessert lounge will offer live music during this special evening.
Visit the San Diego Wine and Food Festival Lunch/Dinner page for a complete list as they're added to the calendar.
For more information and tickets, visit SanDiegoWineClassic.com