Taco Rosa in Irvine and Newport Beach is introducing several new family-style "Tablitas", or platters, to their menu. These unique Tablitas will feature both traditional and seafood options as well as a mini Tablita for two. They also plan on introducing some fabulous tacos Tablitas made for sharing. This new addition to Taco Rosa's menu is fantastic for family and friends who like to enjoy a variety of different offerings. They are beautifully presented and are sure to be a huge hit.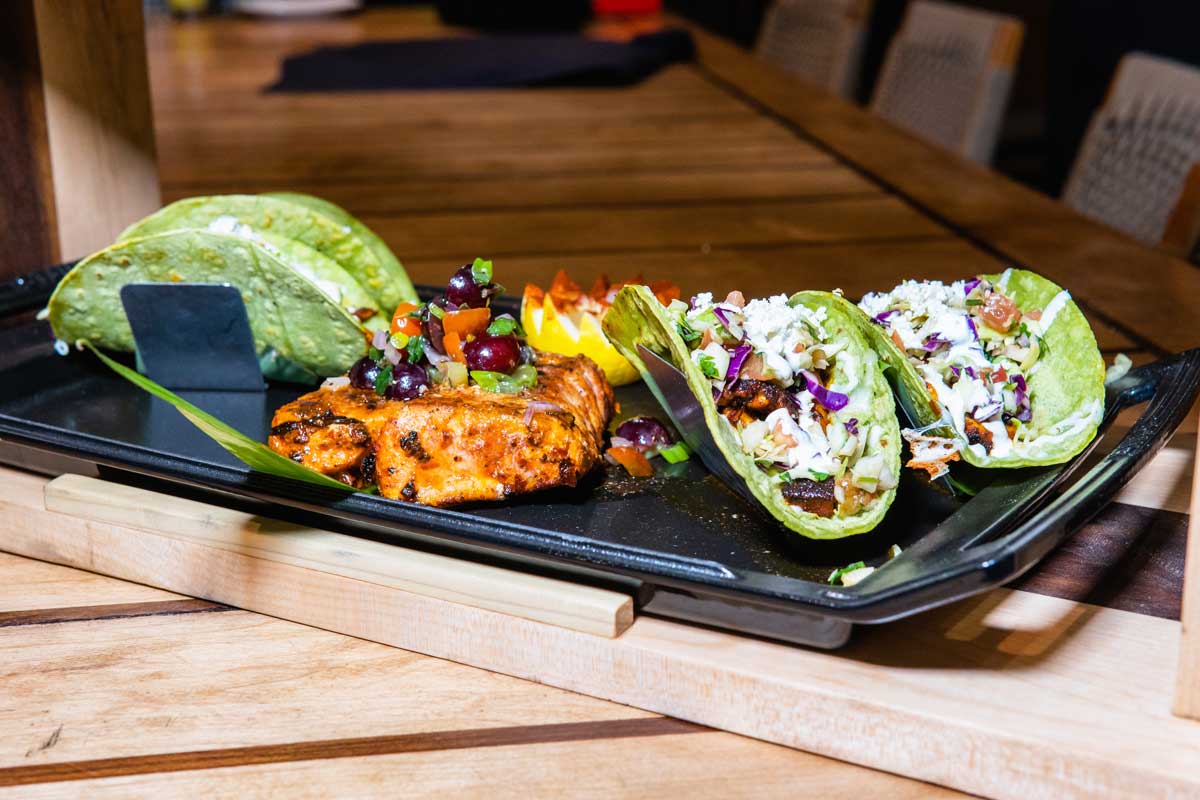 This week we visited the Taco Rosa in Irvine to preview their new Tablitas and they were visually glorious and delicious. There will be a traditional Tablita for four offering items like Chile Rellenos and Mole Enchiladas. If you're in the mood for seafood, their Seafood Tablita, which also serves four, will include an amazing Saffron Paella and Wild Sea Bass. Each platter is also served with rice, beans, and vegetables to make a complete meal the entire table will enjoy. View the new menus below.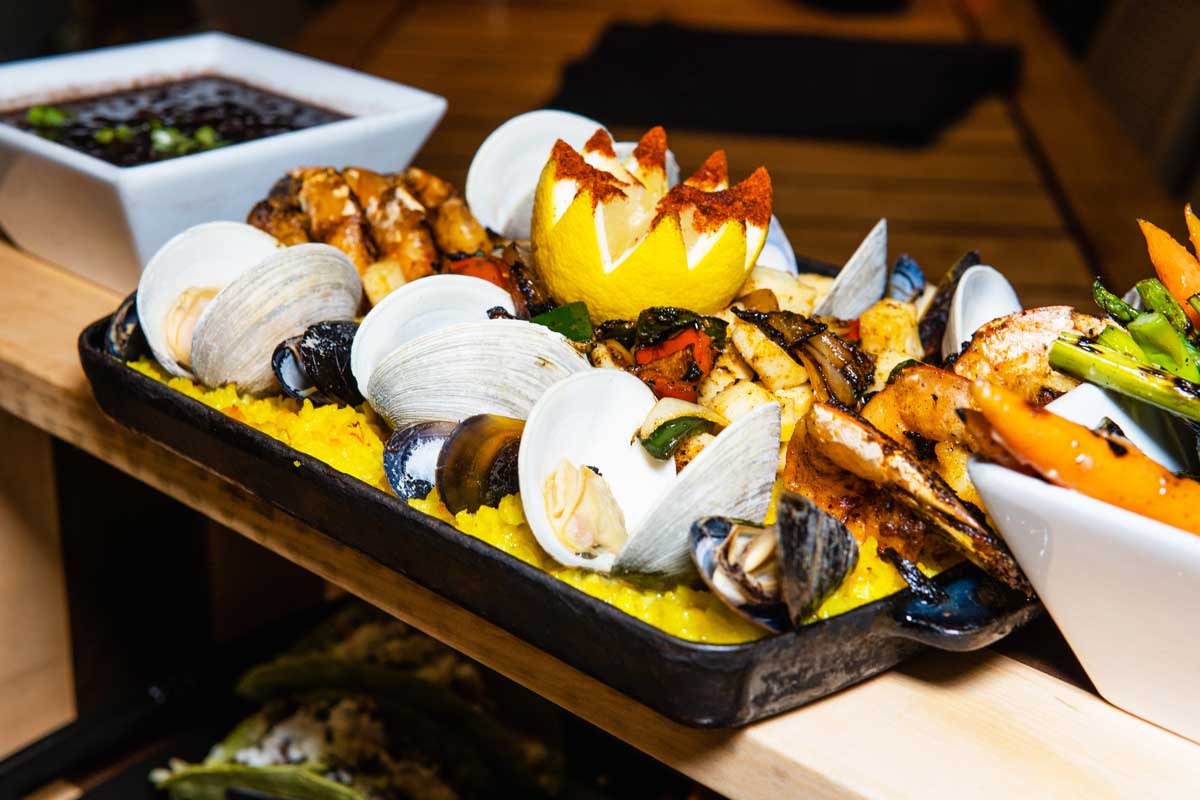 Taco Rosa in Irvine & Newport Beach New Tablitas (Platters) Menu
TRADITIONAL TABLITA FOR FOUR – 12-ounce prime frenched pork chop, chile rellenos (2), and Mexico City & chicken mole enchiladas (2 each); served with Mexican rice, pinto beans and hand-pressed corn tortillas
SEAFOOD TABLITA FOR FOUR – wild sea bass sarandeado, seafood paella, and calamari tacos; served with seasonal roasted veggies, black beans & hand-pressed corn tortillas
In addition, a TAQUIZA TABLITA FOR TWO features skirt steak, free-range chicken breast, and prawns, served over caramelized onions, alongside pico de gallo, guacamole, jalapeno salsa, Mexican rice, refried pinto beans, and hand-pressed tortillas.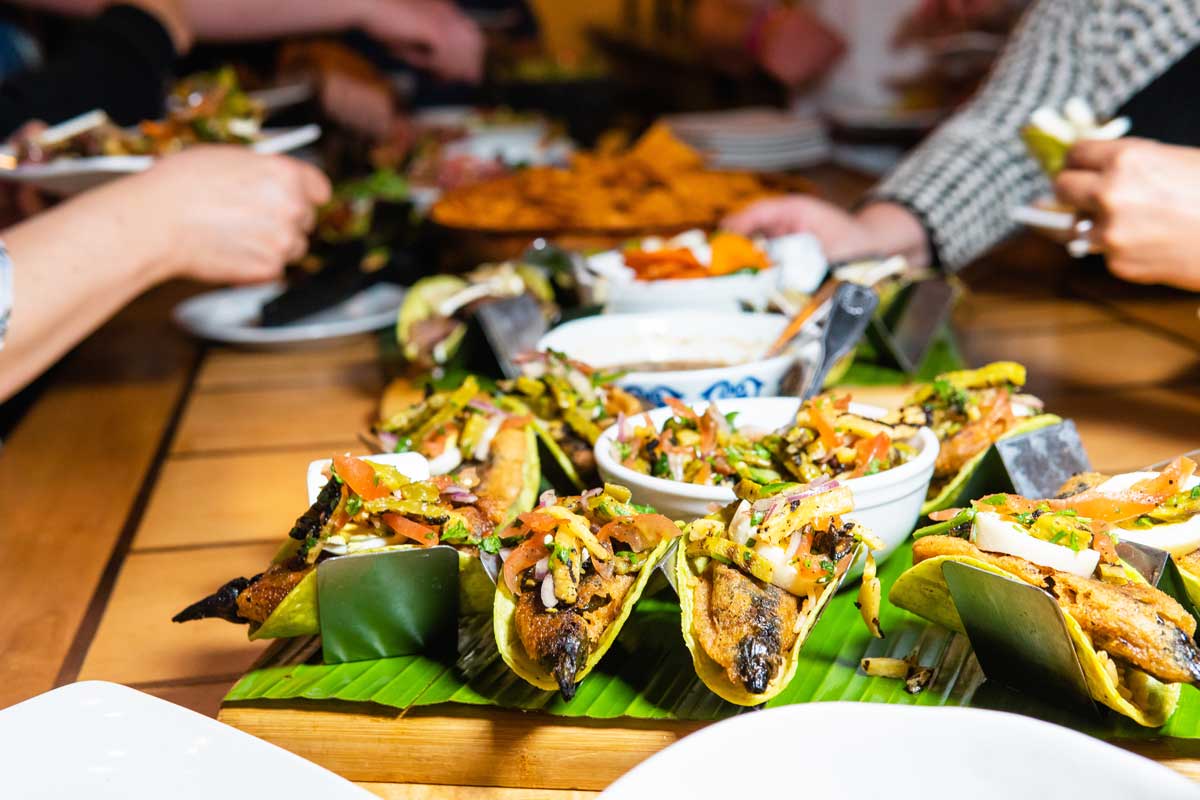 The chef also let me know he will be introducing a Taco Tablita as well which will feature a variety of their amazing tacos like the Poblano Chili tacos topped with a sliced egg and peppers pictured above.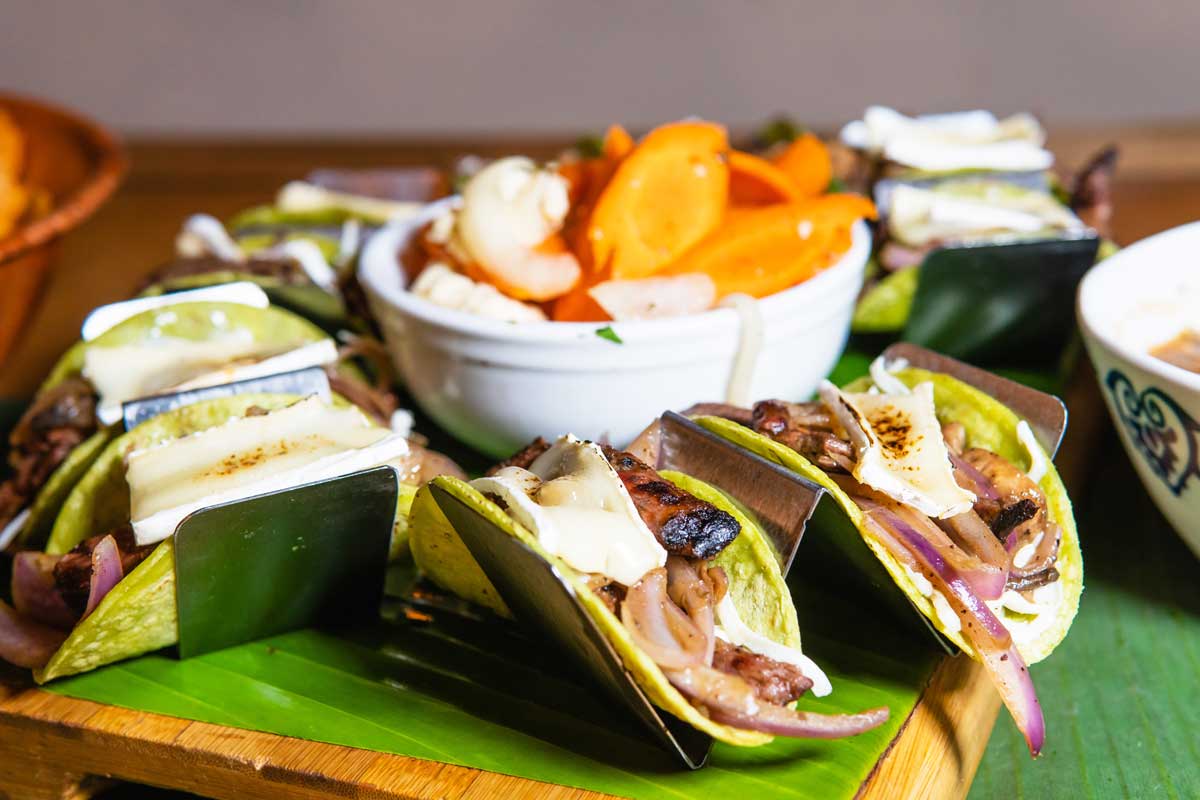 The Tacos de Filet at Taco Rosa are easily one of my favorite menu items. This awesome taco features sauteed mushrooms, onions and flamed brie cheese.
Other amazing tacos at Taco Rosa include their new fried shrimp taco, taco Alhambre with short rib and bacon, and wild salmon or seabass taco with papaya butter.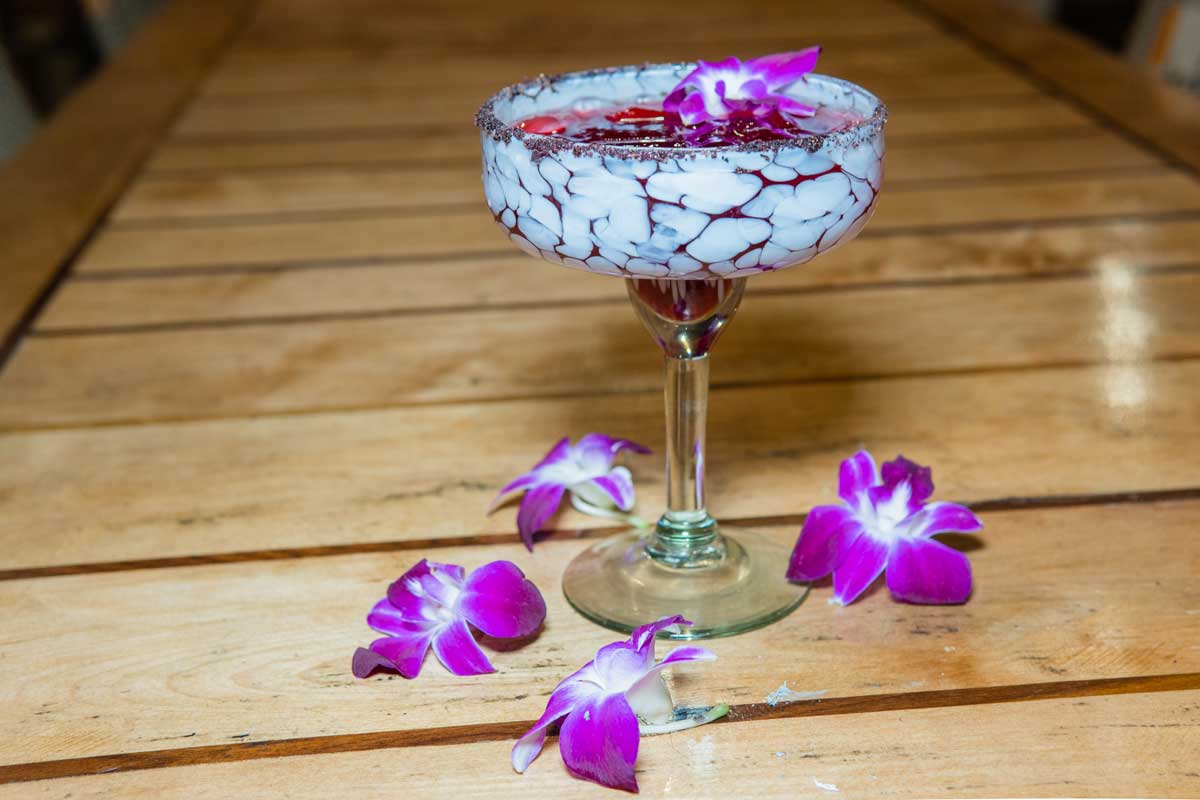 In addition to all the amazing cuisine, there are also a variety of new delicious cocktails. Above you'll find their beautiful hibiscus margarita.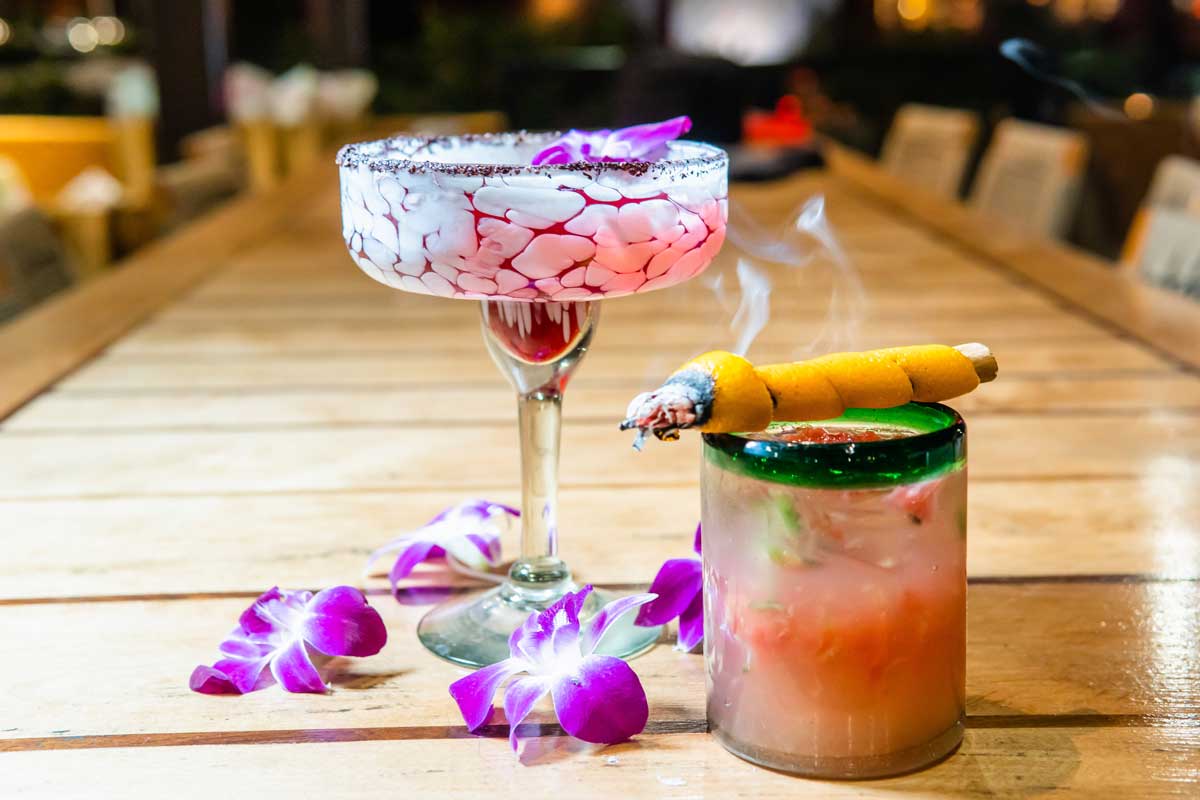 La Vida Ahumada is also a showstopper. This cocktail features a mix of tequila, mezcal, orange curacao, cucumber, watermelon, and lime with torched cinnamon.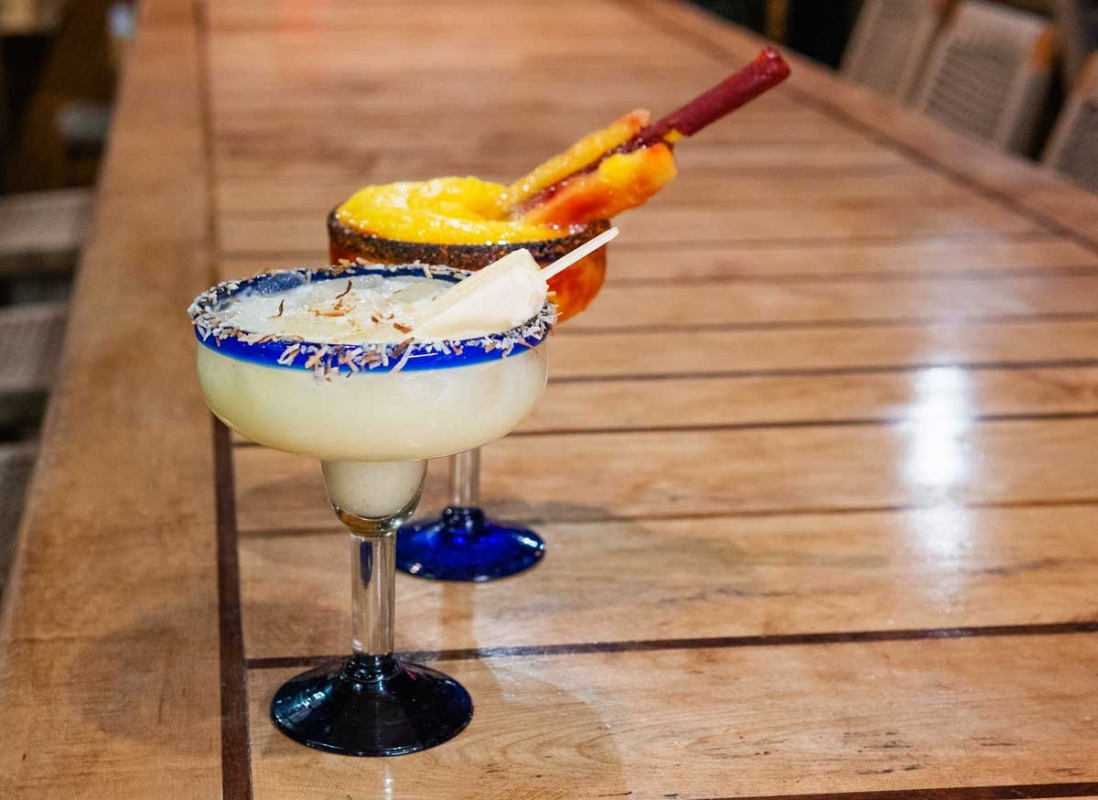 If you love your cocktails like a dessert you absolutely must try their Coconut con Paleta and Mango Margaritas. Each is served with its own popsicle and the mango margarita even has a Chamoy straw. The Coconut con Paleta is a mix of 1800 coconut tequila, creme de coconut, pineapple, orange liqueur, house sweet & sour, with a coconut popsicle and shaved coconut. The Mango Margarita includes blue agave tequila, mango, orange liqueur, sweet & sour, with a mango Chamoy popsicle and straw wrapped in Chamoy.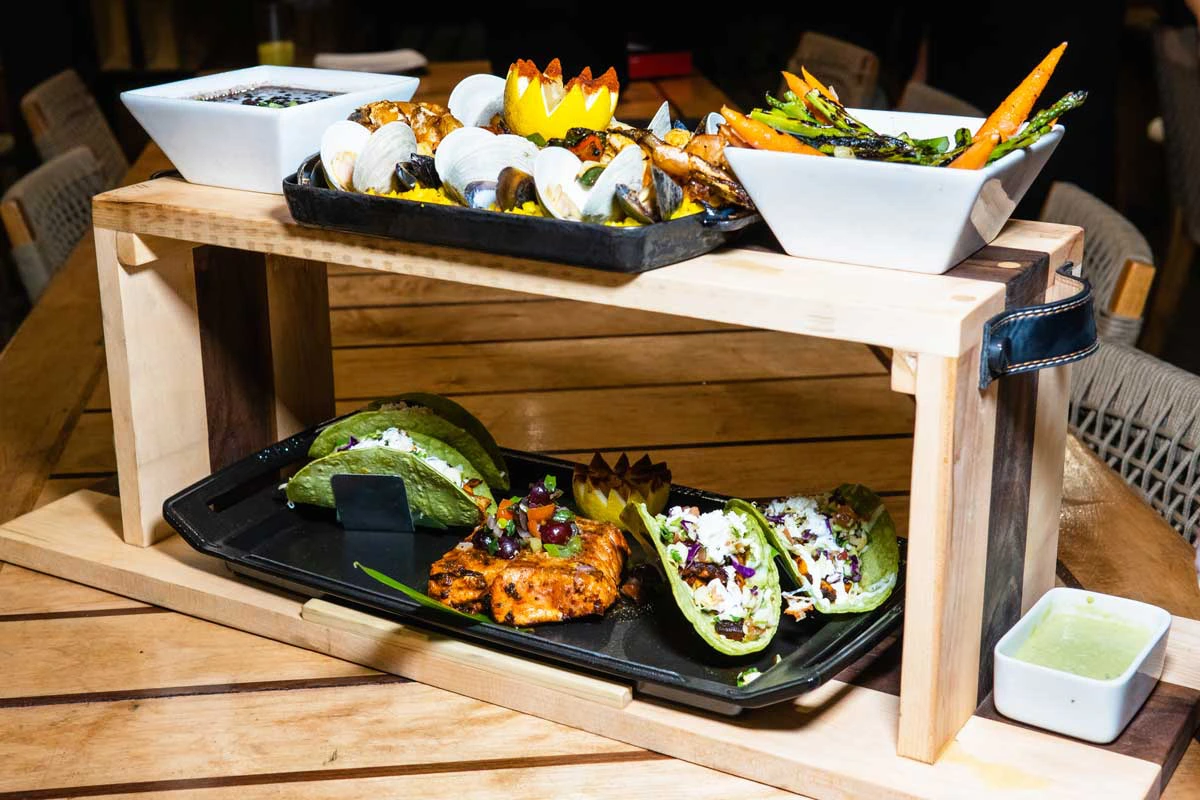 Ivan Calderón prides himself on introducing a healthy, sustainable, and authentic approach to Mexico City Cuisine. Taco Rosa serves only sustainably caught wild seafood at all of his restaurants, GMO-free corn, and free-range chicken. They also offer numerous vegetarian, vegan, gluten-free, and dairy-free options.
"Chef Calderón's unwavering dedication to our ancestors, the earth, and our bodies continues to be a catalyst for change within the restaurant industry beyond Orange County."
All of these tasty menu items can be found at both Taco Rosa in Irvine & Newport Beach
Taco Rosa Irvine: 13792 Jamboree Road, Irvine, CA 92602
Taco Rosa Newport Beach: 2632 San Miguel Road, Newport Beach, CA 92660