The annual Tastemakers of Orange County 2023 returns on September 13th to celebrate the very best Asian and Pacific Island cuisines in support of the OCAPICA. Attendees will eat their hearts with cuisine provided by some of the top restaurants and chefs in Orange County.
In addition to amazing cuisine, guests will be able to enjoy a variety of beverages by Brewery X and Bondle Wines. The celebration at Argyros Plaza will also include entertainment, a silent auction and opportunity drawing for guests to enjoy.
When: Wednesday, September 13th, 2022 from 6pm – 9pm
Where: Segerstrom Center for the Arts, Julianne & George Argyros Plaza.
VIP attendees may enter at 6pm.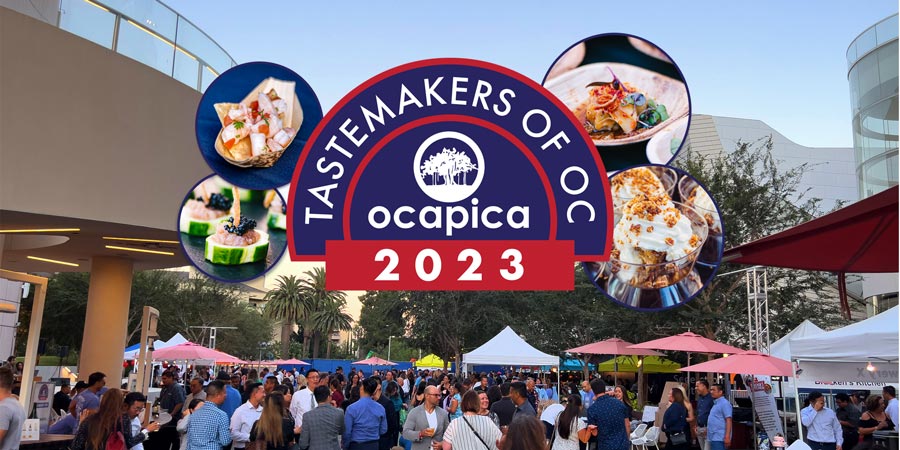 About the OCAPICA
Attending Tastemakers of Orange County also supports the OCAPICA which provides numerous programs and services to support mental health, youth development, housing assistance, policy education, and anti-Asian racism.
Tastemakers of Orange County 2023 Ticket Prices
$195 General Admission 7pm – 9pm
$250 VIP (entry one hour earlier than General Admission 6pm – 9pm)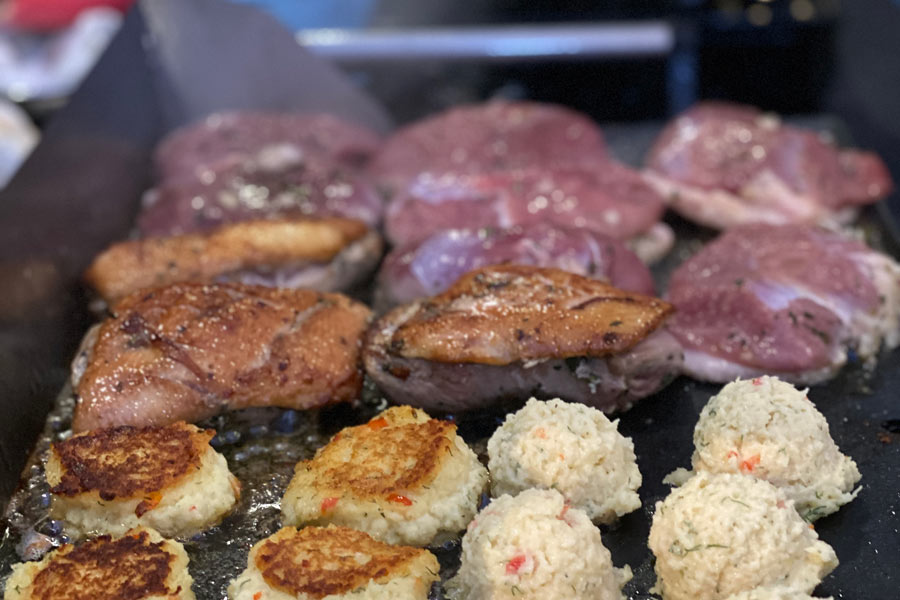 I attended this event last year and can tell you it is absolutely wonderful. You'll notice from the list below that some of the best Asian and Pacific Island restaurants in Orange County contribute their amazing cuisine.
Highlights include many of our featured restaurant reviews such as Brodard Chateau, Bello, Mix Mix Kitchen, and Farmhouse at Roger's Garden.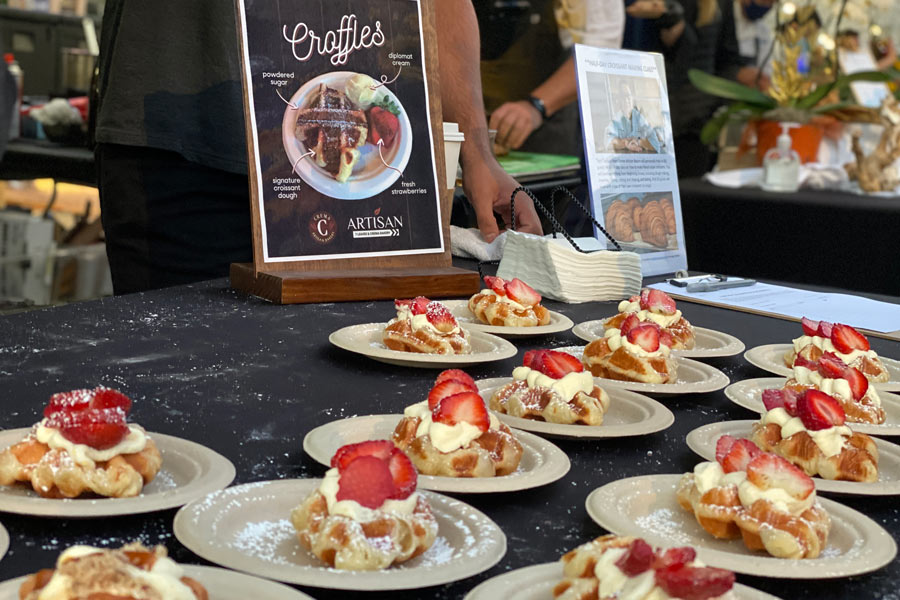 Throughout this delicious event, you'll enjoy a selection of savory and sweet bites from Orange County's best Asian and Pacific Island Tastemakers.
Last year's event served amazing sushi cups from Hamamori, duck breasts over crab cakes from Driftwood Kitchen, and the most amazing croffles from 7 Leaves Cafe.
Be sure to watch a video from last year's event on my Instagram @cuisineandtravel
2023 Tastemaker Chefs + Restaurants
Participating chefs and restaurants include:
Shelly Register | A Market
Shachi Mehra | ADYA
Sonny Nguyen + Chad Urata | Artisan 7 Leaves Café
Sandro Nardone | Bello
Duyen Ha | Bondle Wines
Bill Bracken | Bracken's Kitchen
Brewery X
Allan Tea | Cali Dumpling
Tarit Tanjasiri | Crema Cafe + Crema Artisan Bakers
Rainer Schwarz | Driftwood Kitchen + Hendrix
Rich Mead | Farmhouse at Rogers Garden
Ed Lee & Linda Nguyen | Fill Bakeshop
Kristen Nguyen | Garlic and Chives
Fernando Basadre | Gavina Coffee
James Hamamori | Hamamori
Hanuman Thai Eatery
Lotus of Siam
Leslie Nguyen | Miss Mini Donuts
Henry Pineda | Modern Filipino Kitchen by Aysee + Lola's by MFK
Nok Sayavong | Nok's Kitchen
Dean Kim | OC Baking Company
Adam Navidi | Oceans and Earth
Desmond Boey & Jason Kuo | Paradise Dynasty + Le Shrimp Noodle Bar
Eddie Lai | Seafood Cove
Leonard Chan | Stowaway Tiki Bar
Ivan Calderon | Taco Mesita
Ross Pangilinan | Terrace by Mix Mix + ReMix Kitchen Bar
Amar Santana | Vaca
Drinks provided by:
7 Leaves
Brewery X
Music & Entertainment:
DJ
JOEY QUENGA | Island City
Check back for more details!
About OCAPICA
The Orange County Asian and Pacific Islander Community Alliance, Inc. (OCAPICA – pronounced "oh-cap-ica") was established in 1997 with the mission to build a healthier and stronger community by enhancing the well-being of Asians and Pacific Islanders through inclusive partnerships in the areas of service, education, advocacy, organizing, and research.
Since our beginning in 1997, OCAPICA has remained dedicated to free and multilingual services in 20+ languages to ensure all community members have access to essential programs and support. OCAPICA has grown to serve 80,000 members on an annual basis of all ages, ethnicities, and socioeconomic statuses in our 26 years of service and partnership.
For more information, please visit https://www.ocapica.org/.