Halloween is creeping in, and it's no trick when it comes to making treats from our favorite Halloween recipes. Jack-O-Lanterns, spooky ghosts and creepy crawlies become the theme of the night and of our snacks! With the amount of different Halloween recipes out there, it's hard to choose which one to try. So trade in those bags of candy for these favorite alternatives that are not only spooky, but creative and absolutely mouthwatering!
I've looked through various Halloween treats to bring you the most creative and delicious top 5 Halloween recipes out there!
1. Deliciously Rotten Deviled Eggs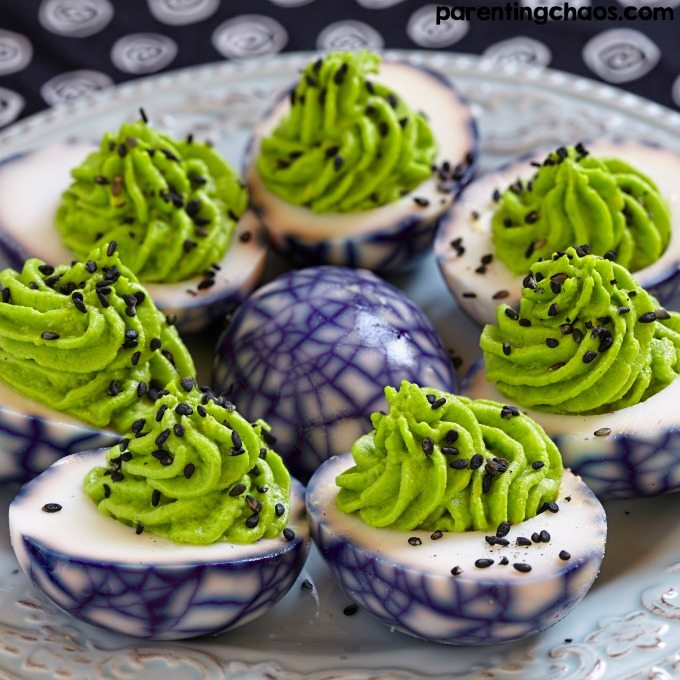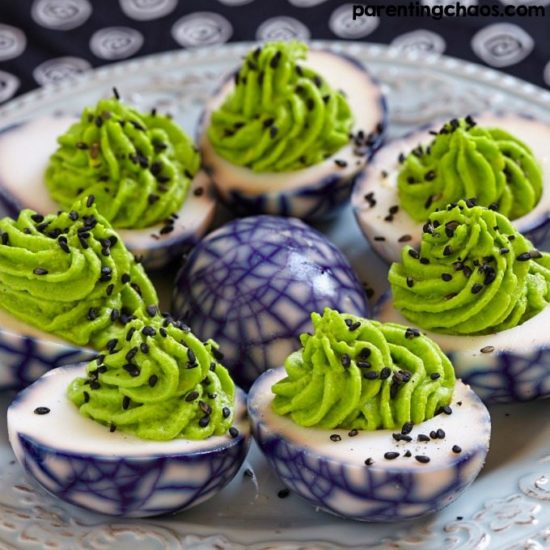 First, we have the Deliciously Rotten Deviled Eggs recipe from ParentingChaos. Fun to snack on and a huge hit for kids, these little dinosaur-looking eggs are perfect for parties and simple to make too!
2. Pizza Skulls
Secondly, we have the deliciously creepy Pizza Skulls recipe by PlainChicken. These little monsters may look frightening, but make no mistake, you won't be able to resist! So, once you put these out on the table, all eyes will be on you!
3. Ghosts in the Graveyard Dessert Shooters
Next up is SugarSpunRun's ghostly Halloween recipe called Ghosts in the Graveyard. The most noteworthy on this list, once you have a taste of these decadent chocolate graveyard treats you won't be able to put them down! With a sweet silky taste of chocolate mousse and crunchy texture of Oreos, these cool treats are perfect for any Halloween party. Just don't make the grave mistake of eating them all yourself!
4. Candy Corn Jello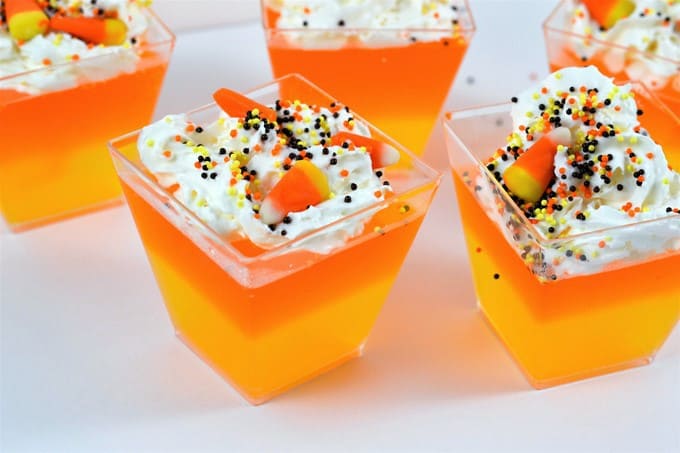 Fourth, we have this tantalizing Candy Corn Jello recipe by BurlapAndBlue. Of course, Halloween is a time of sweets and indulgence, and this sweet little treat fits in perfectly for the holiday. Definitely worth the sugar rush!
5. Jack O'Lantern Shepherd's Pie Stuffed Peppers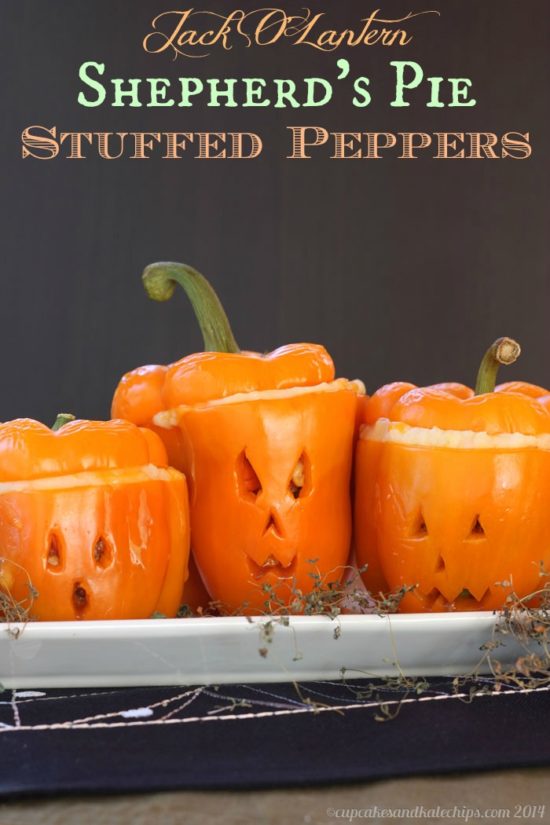 Last, but not least, we have CupcakesAndKaleChips's deliciously scary Jack O'Lantern Shepherd's Pie Stuffed Peppers recipe. These orange bell peppers are stuffed with mash potatoes, gravy, beef, and veggies. Yum! You can even carve faces out them like pumpkins and turn them into mini Jack O'Lanterns. These guys are the perfect hearty Halloween dinner that will definitely fill up your tummy.
What's your favorite scary Halloween recipe? ?