If you are looking for truly unique accommodations then look no further than The Westgate Hotel in San Diego. This stunning Victorian hotel was designed after the Palace of Versailles and features luxurious decor, massive crystal chandeliers, one-of-a-kind dining experiences, and expansive views.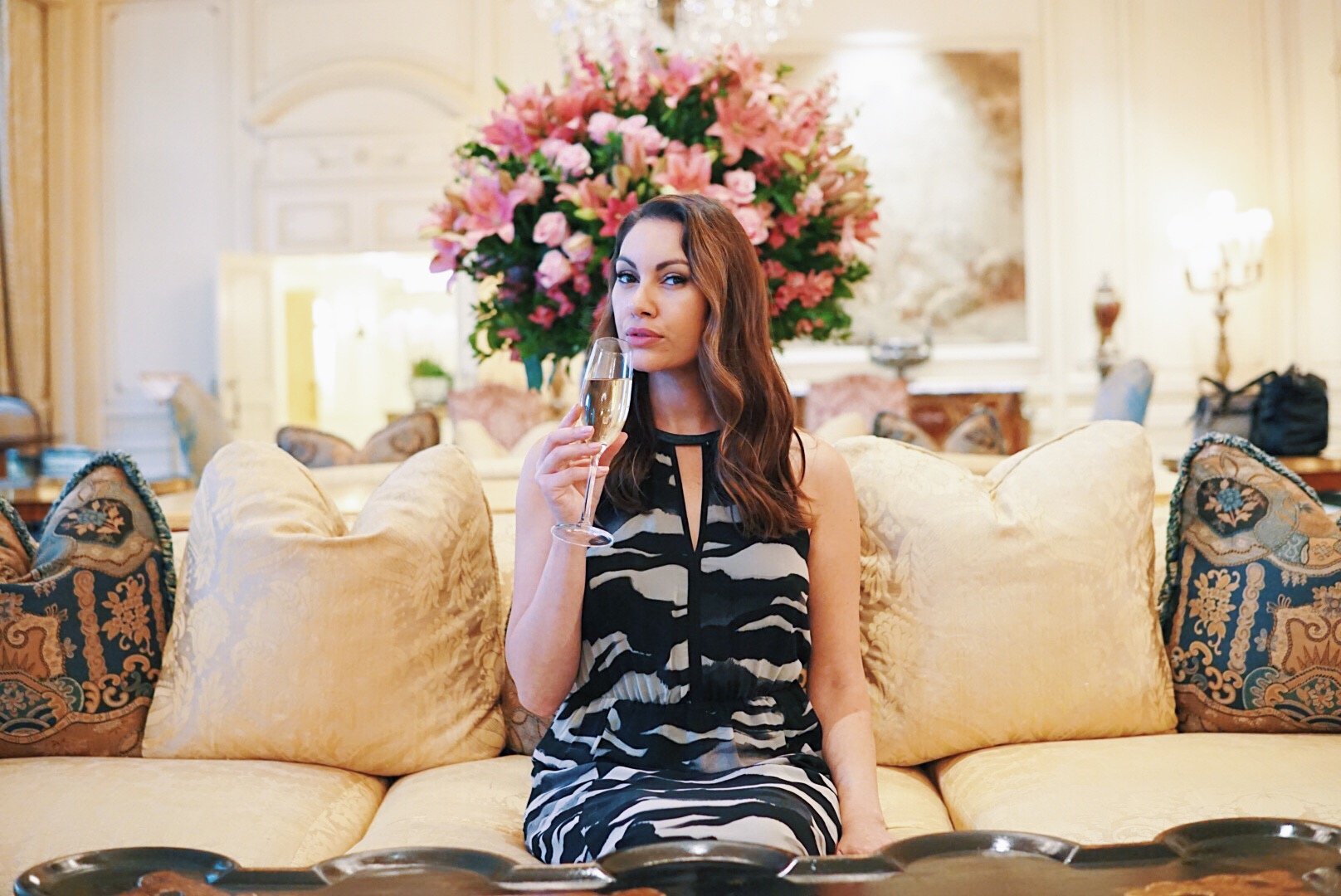 There is truly nothing like it in San Diego and the moment you step through the doors you instantly feel like you've been transported to another era. I am a huge fan of Victorian furniture and vintage tea sets so the moment I saw this hotel I instantly fell in love.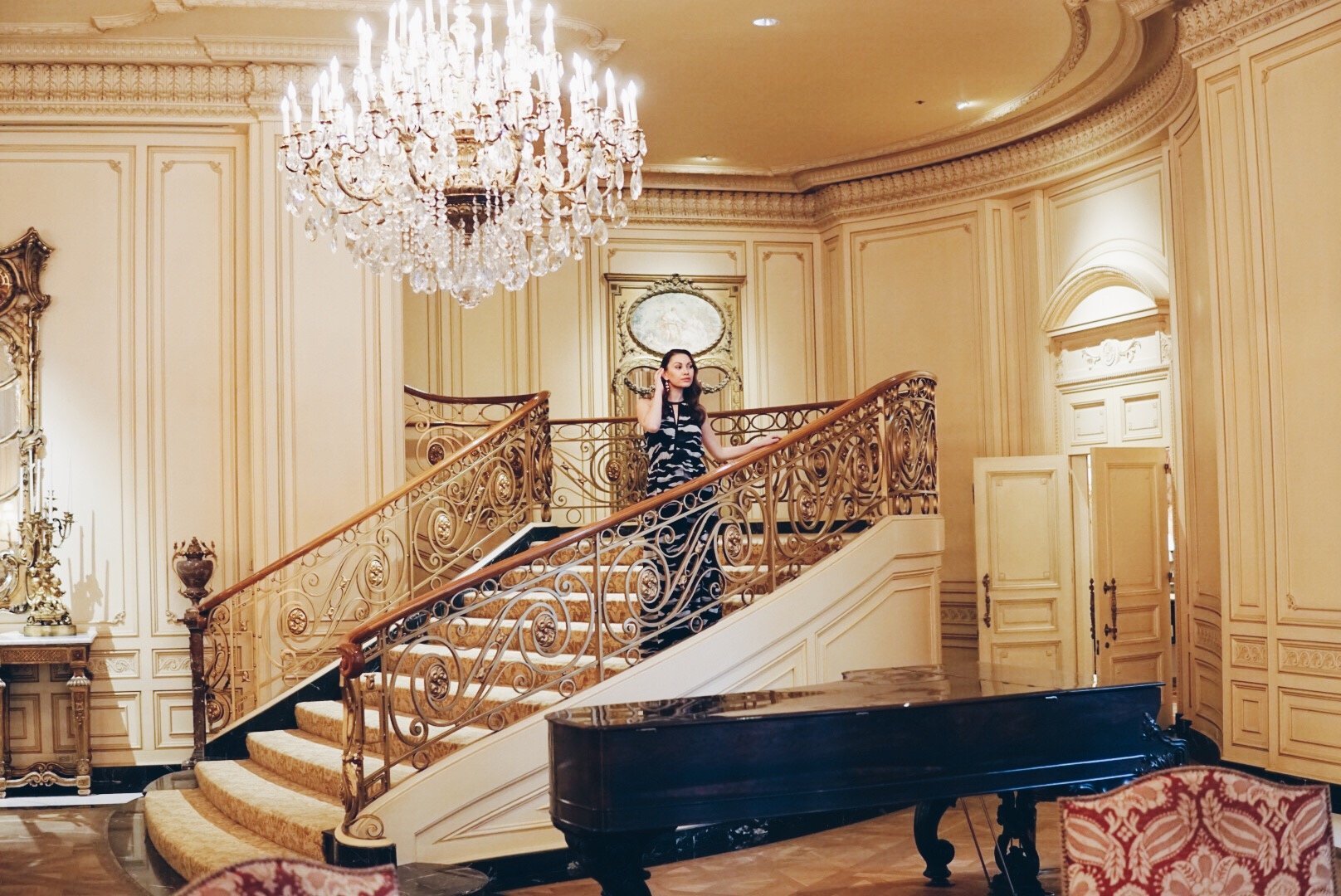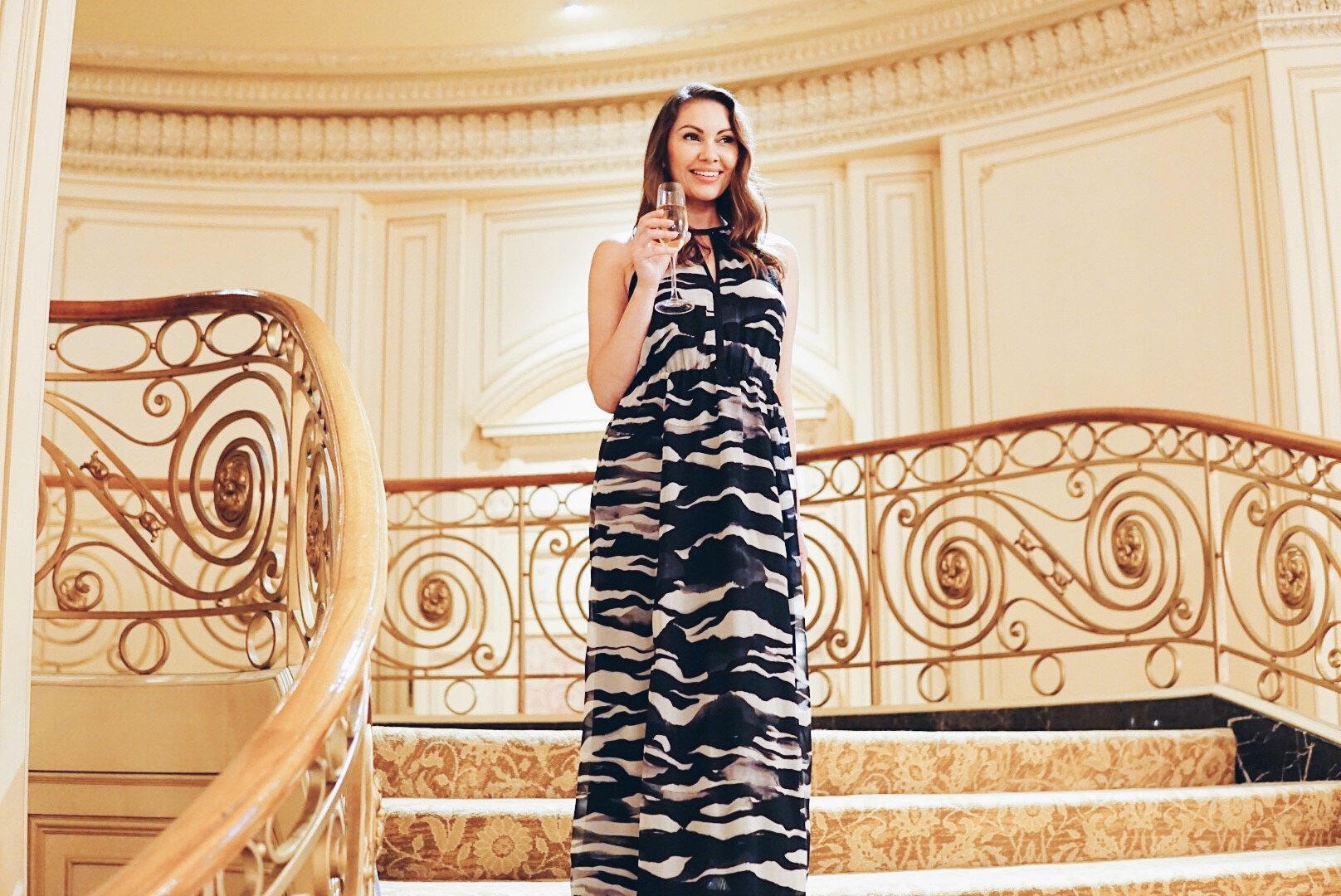 Westgate Hotel in San Diego is the Perfect Escape
When you have three dogs, including a blind 14yr old Yorkie, you seldom get to travel. When we do travel we tend to enjoy a fun weekend trip in Southern California. We always feel terrible leaving our dogs, especially our senior Yorkie. We've gone to San Diego a million times and absolutely love it.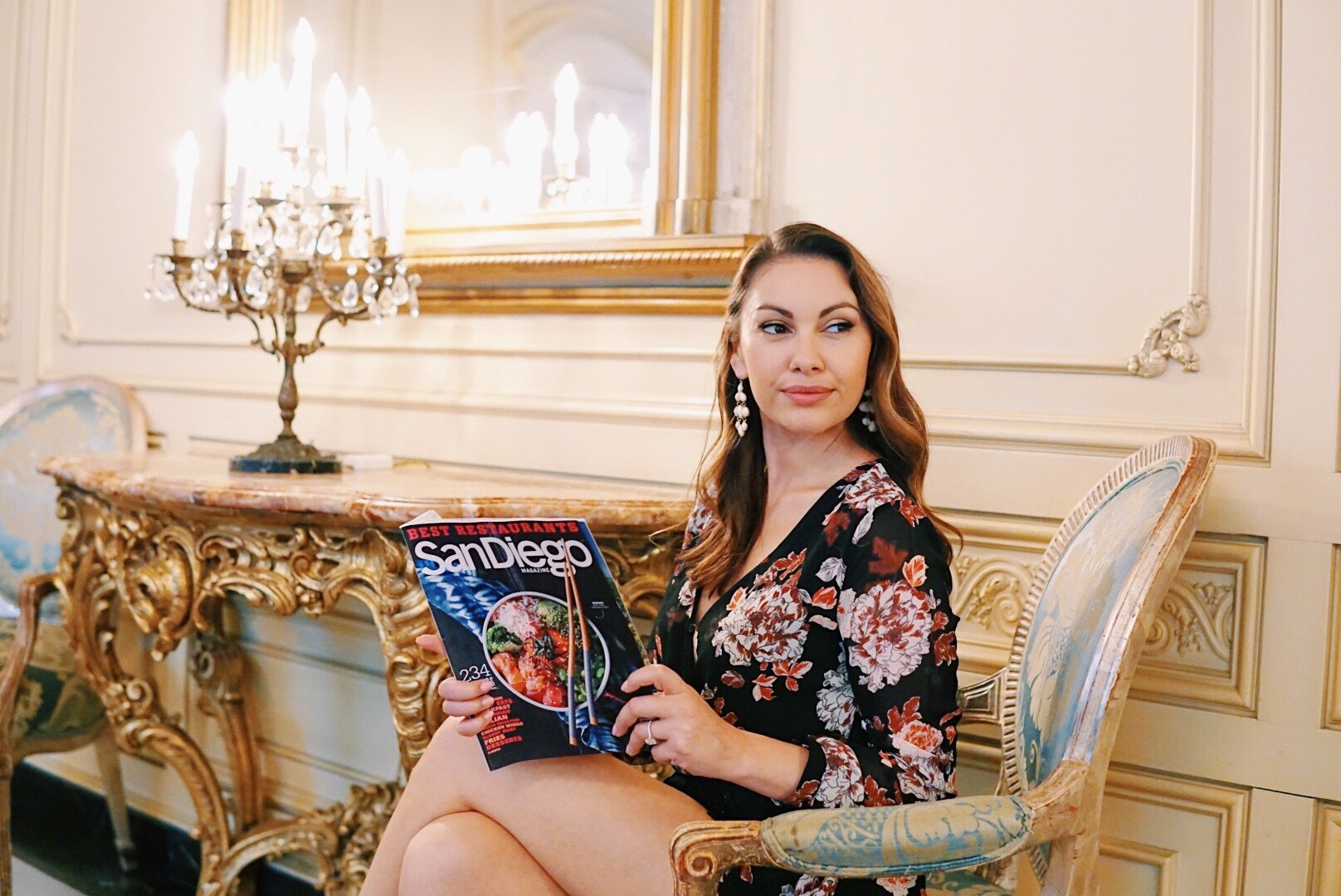 In fact, my fiance lived in a sky rise condo for several years in Downtown San Diego. For this trip, I really wanted to plan something more unique. That was when I stumbled upon The Westgate Hotel while searching through my Instagram feed. Saying that this hotel is gorgeous is an understatement. The Westgate Hotel in San Diego is a hidden gem that is truly one of a kind.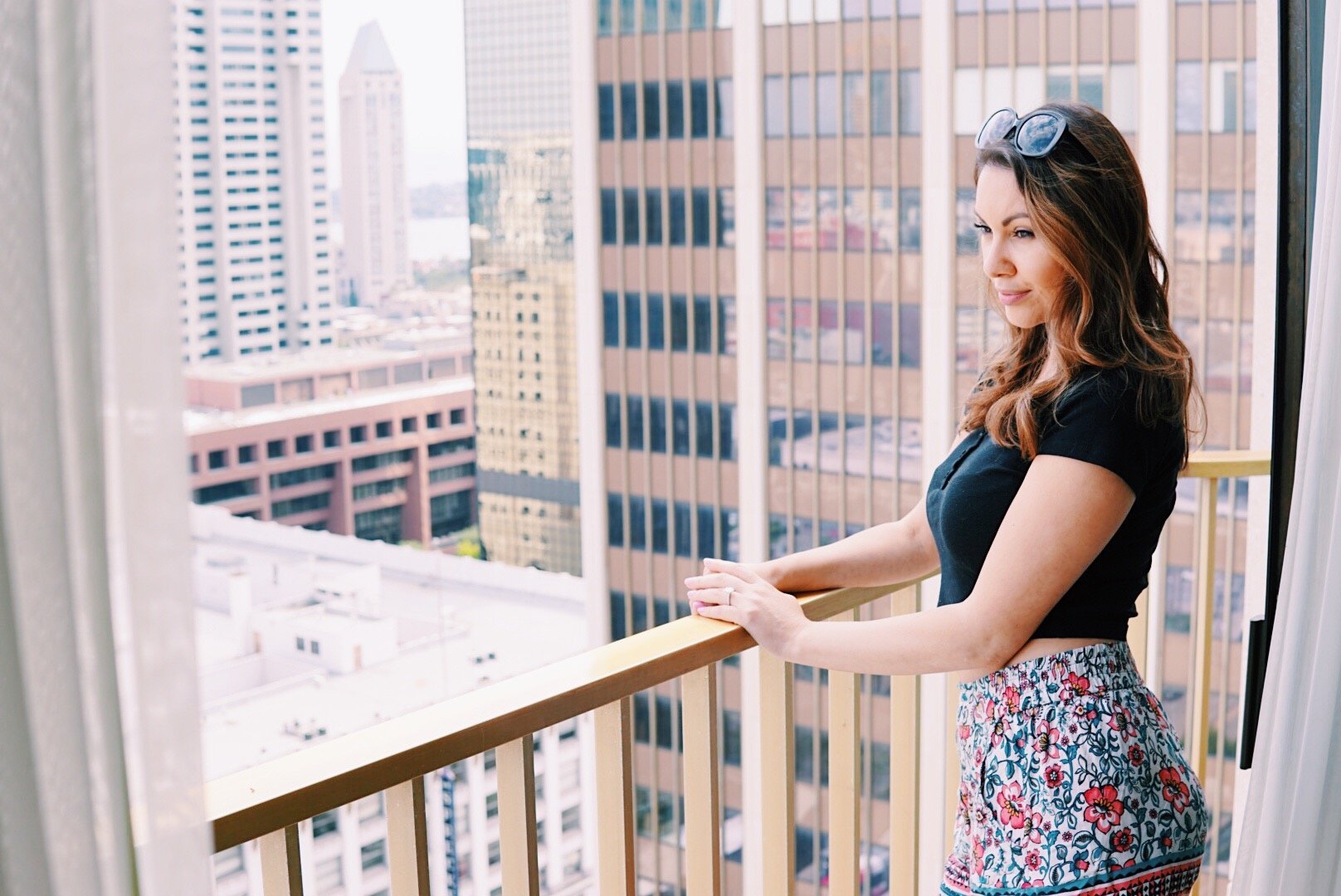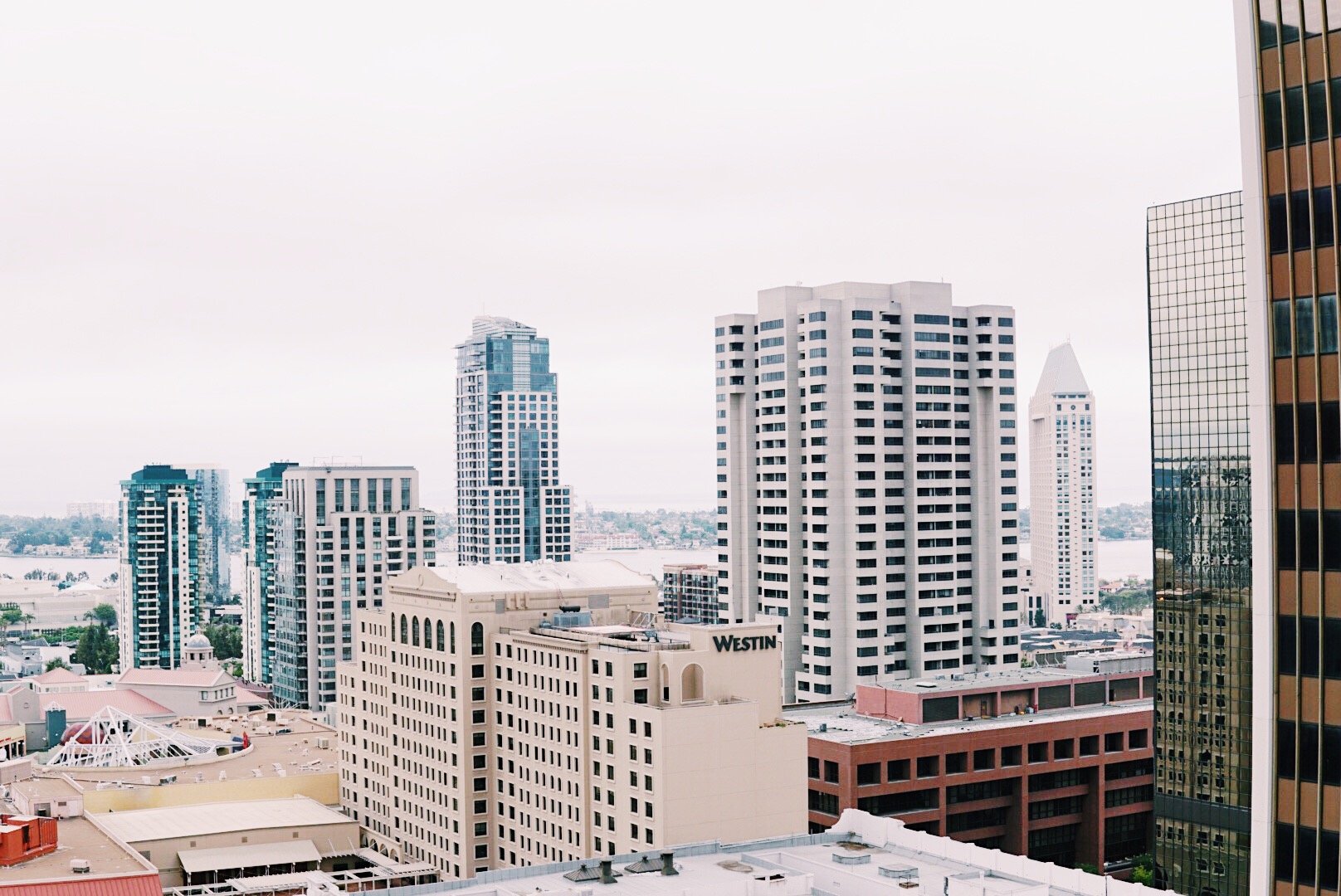 Amazing Views of Downtown San Diego
Not only is the decor gorgeous, but the rooms are also beautiful and spacious. You can even open the double patio doors to a step out patio. While up on the 17th floor you could see clear to Coronado Island.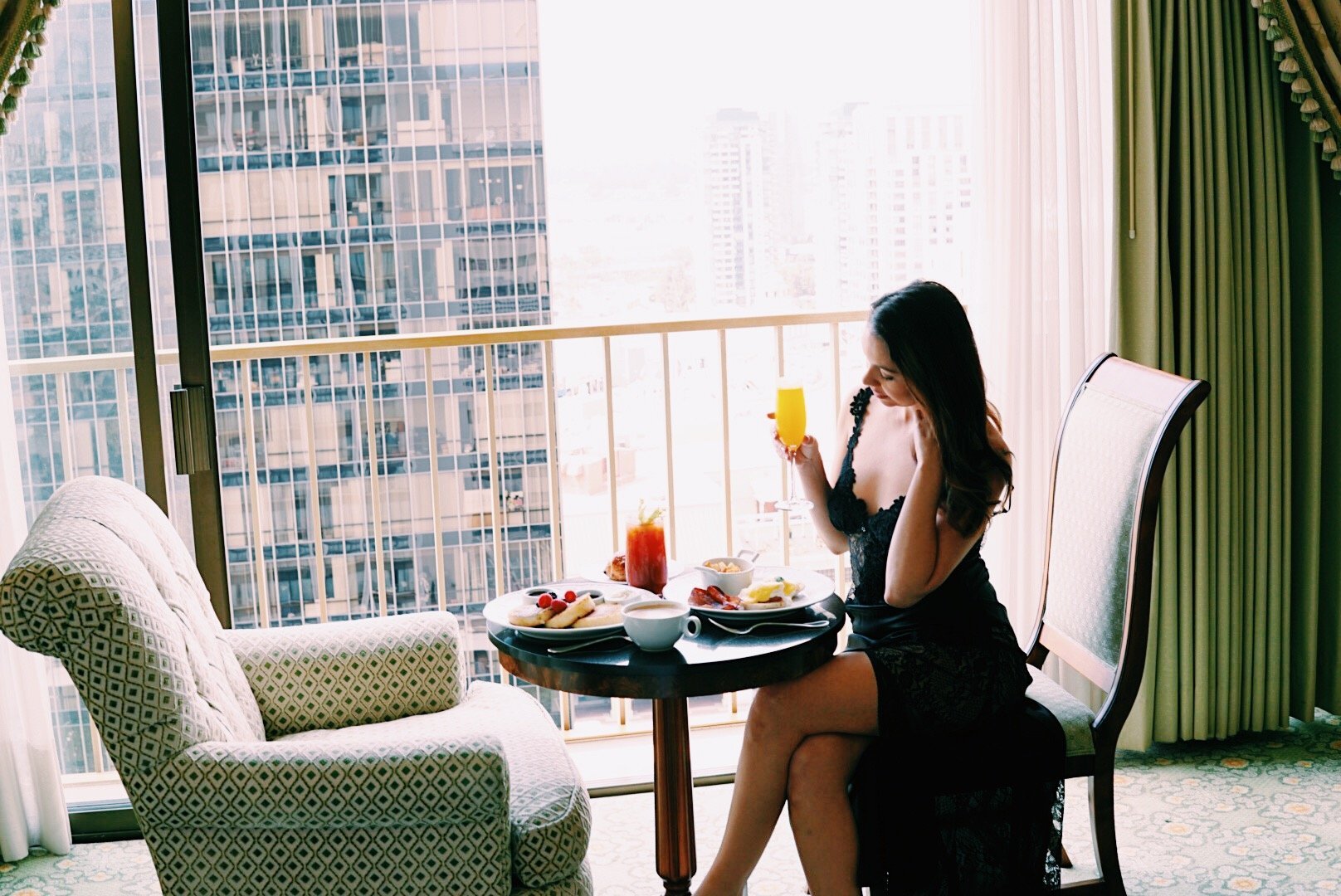 Room Service Breakfast
Can you just imagine how relaxing it is to enjoy a delicious breakfast with the doors completely open, gazing out at the city? Enjoy selections like ricotta pancakes with blueberry preserves, classic or crab eggs benedict, mimosas, and bloody marys.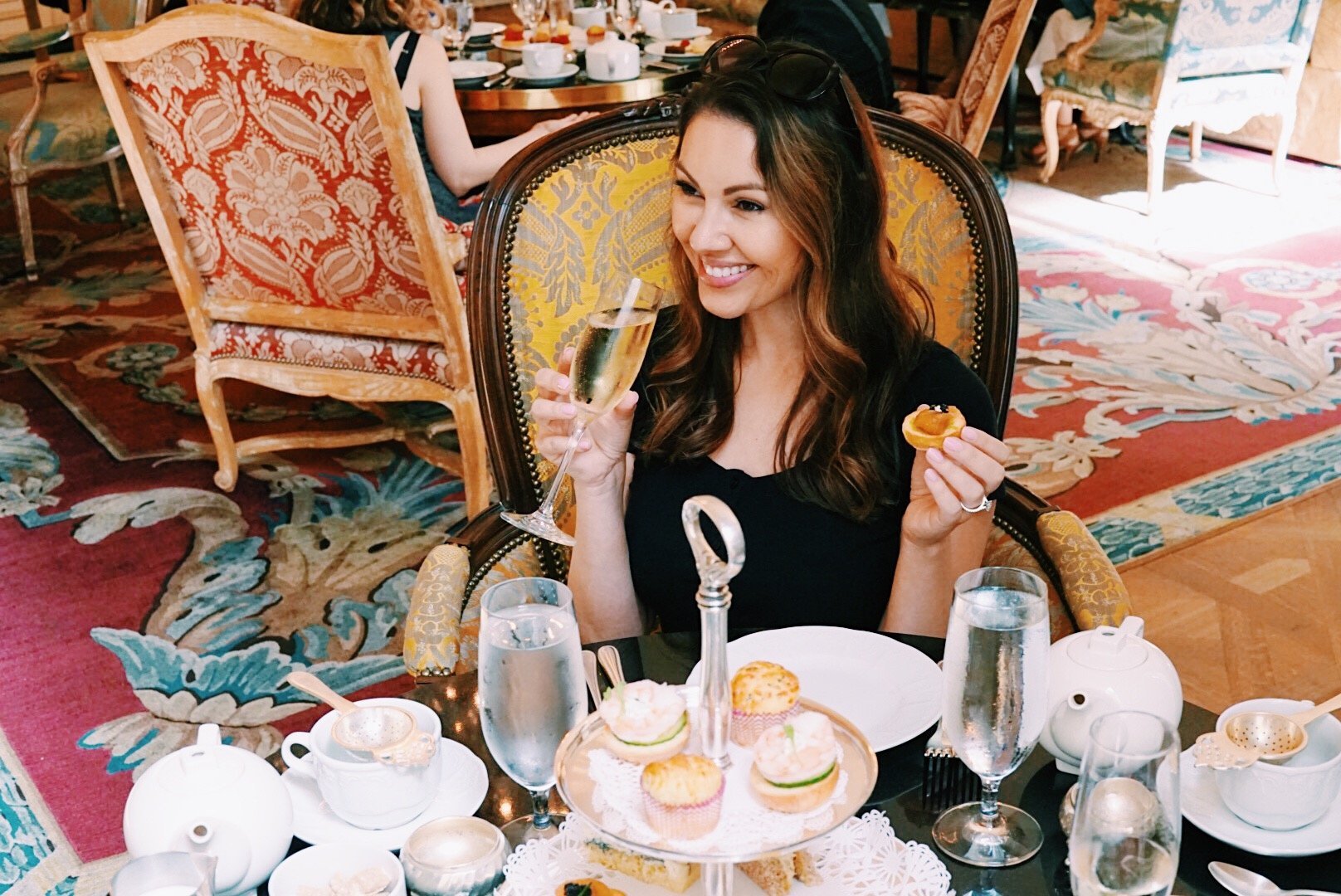 Afternoon Tea Service
In addition to their extensive room service menu, The Westgate Hotel in San Diego also boasts some very special dining options. First, you absolutely have to experience their Afternoon Tea. Guests will dine in the grand lobby underneath enormous crystal chandeliers while a harp plays relaxing melodies in the background.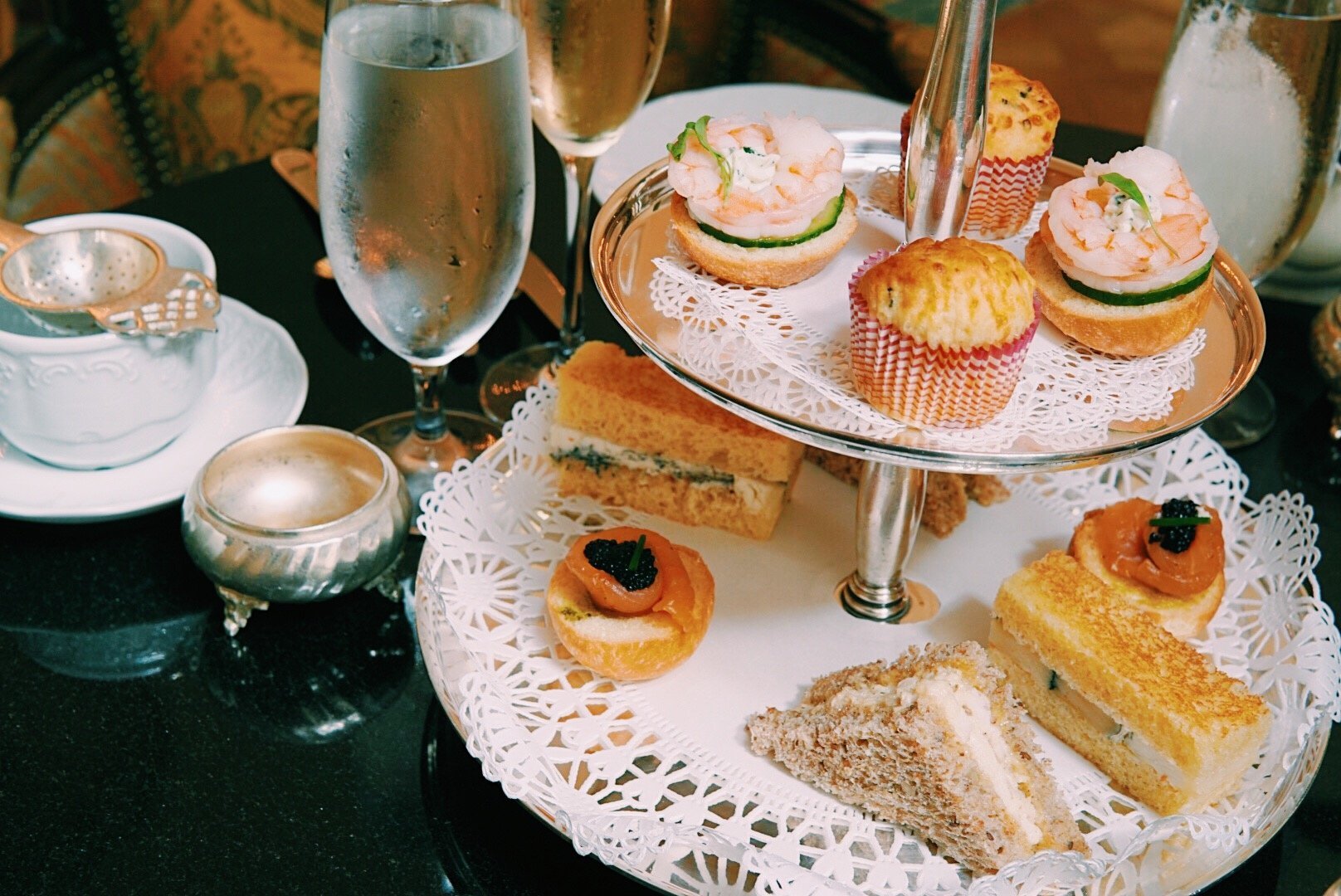 Afternoon Tea begins with your tea selection, optional champagne, and a 3-course lunch experience. Each tiered tray contains a variety of tea sandwiches, scones, and assorted pastries. There is a new trend of afternoon tea experiences taking over. However, The Westgate Hotel in San Diego has been offering this unique experience for years. This is definitely the most traditional and elegant tea experience available in all of Southern California. You can view the entire experience here.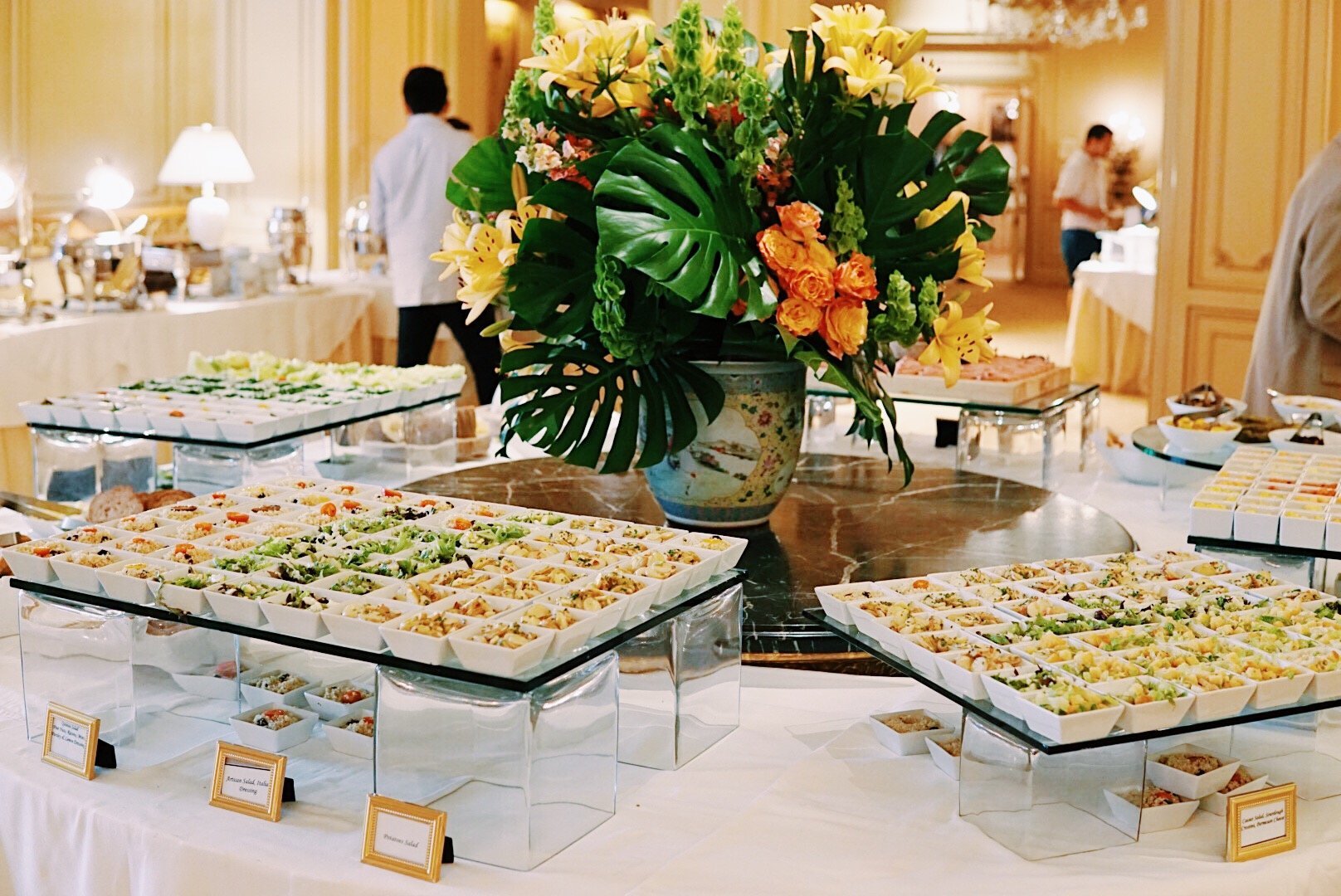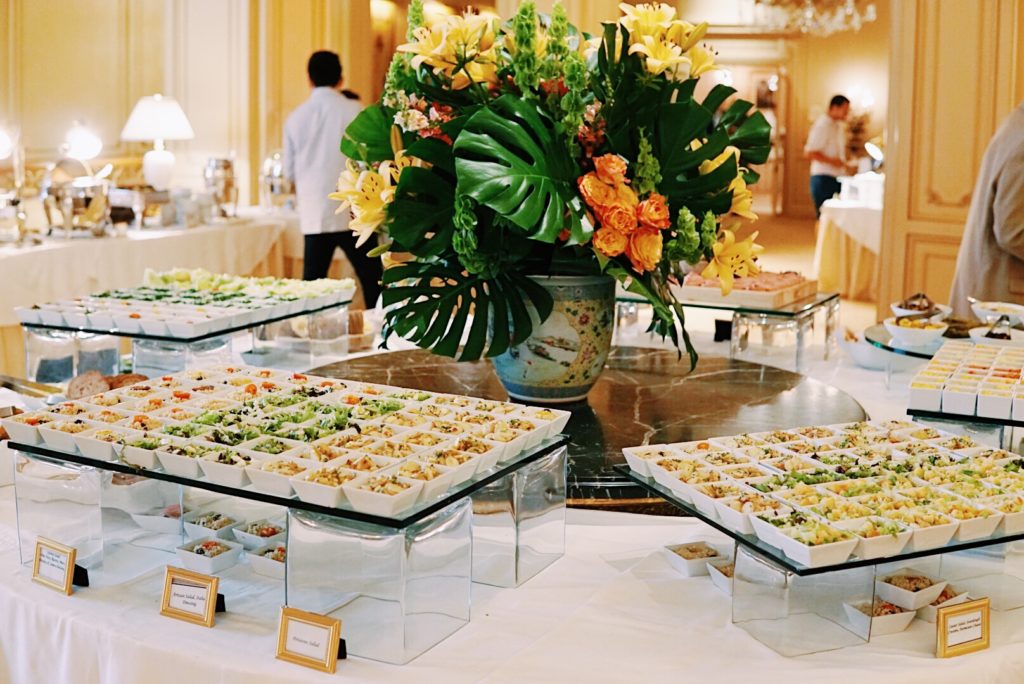 Extravagant Brunch Buffet
Next, they also have the most extravagant brunch buffet which is also surprisingly very affordable. In fact, as much as I spend on Mimosa's, this Sunday Brunch is one of the best deals in San Diego. The Westgate Hotel's Sunday brunch is massive featuring a full seafood & sushi bar, carving stations with every meat you can imagine, traditional breakfast selections, culinary hot dishes like braised lamb cheeks & couscous, and an entire dessert room.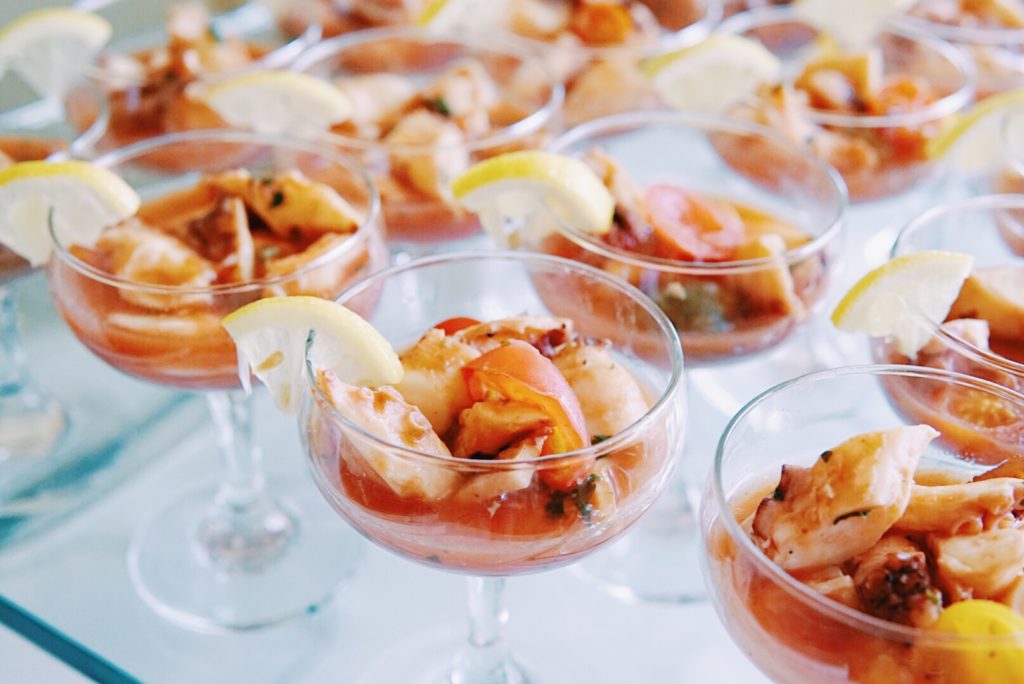 In addition, guests can indulge in endless champagne, bloody mary's, and even margaritas. For only $60 per person, you better believe locals come from all over San Diego to enjoy this epic Sunday Brunch.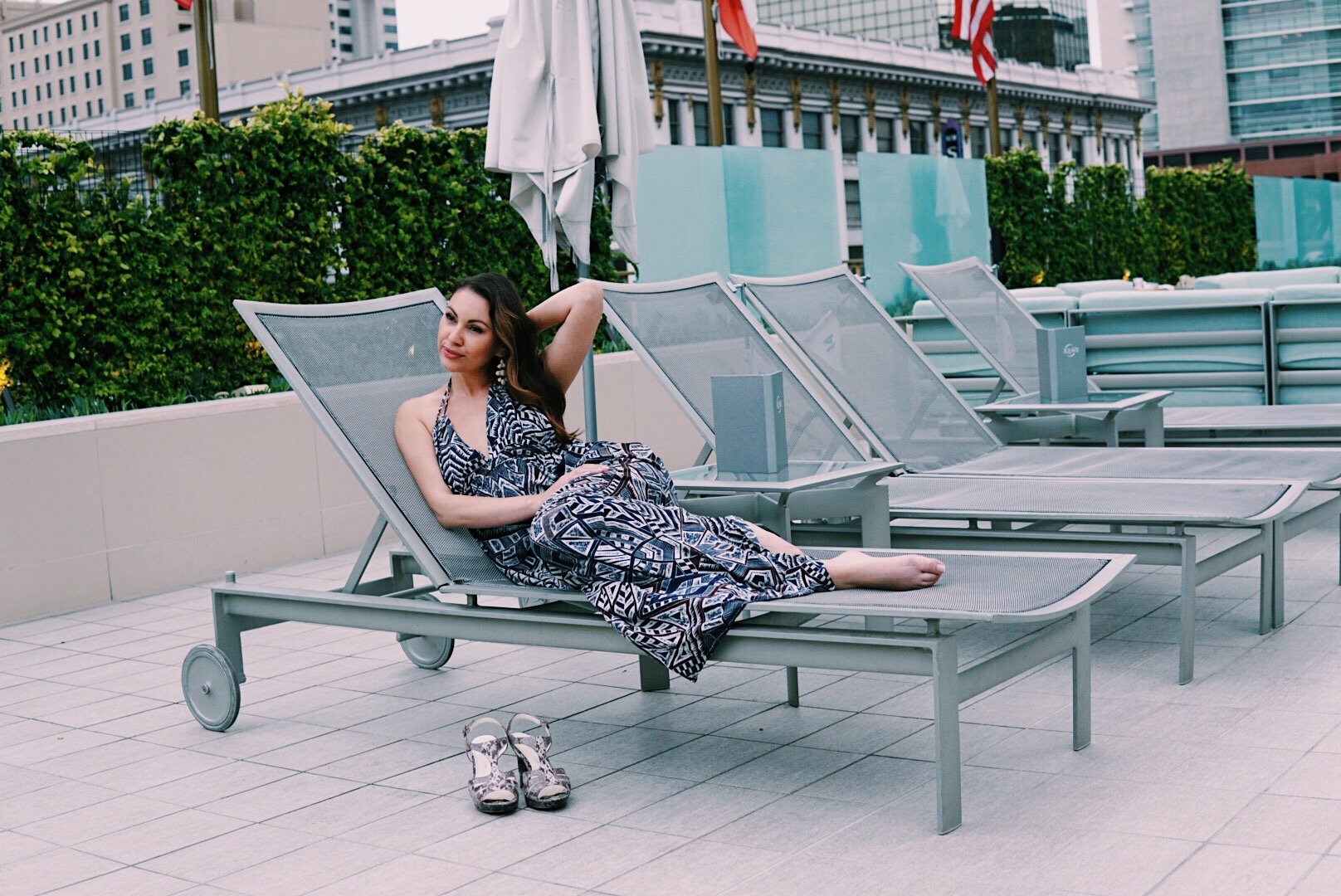 Aquavie Spa and Wellness Club
While on our stay we also went next door to visit the new Aquavie Spa and Wellness Club. We relaxed by the pool, had delicious bites, and even enjoyed a lovely massage. Does it get any better? They also boast state of the art equipment for locals who are looking for a luxurious gym to join. It's amazing that guests at The Westgate Hotel have access to utilize this wellness center.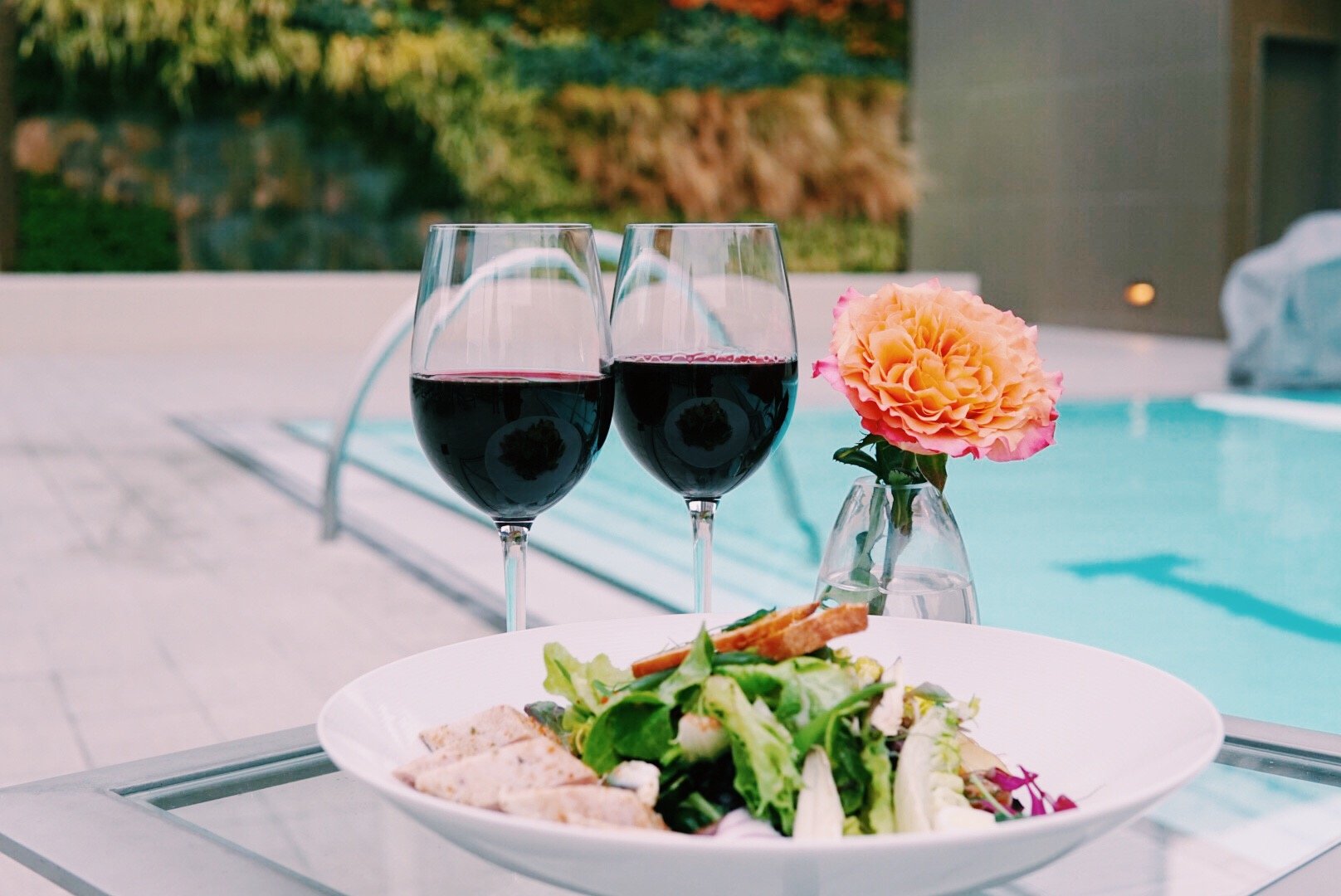 If you plan on visiting San Diego and are looking to enjoy a unique and relaxing experience The Westgate Hotel in San Diego is truly a one of a kind experience.  From the stunning decor to the amazing dining and views, there is really no other place like it in San Diego.
Discover Our Travel Guides
View all of our travel guides and get tips on things to do, where to stay, and what to eat in each destination.